Another look from back in sunny Belgium, as I'm currently shamelessly chilling in even more sunny Marrakech!
This amazing blue checked blazer has a pretty funny story to it, so let me just elaborate for a second. When I was in Copenhagen with VILA two weeks ago, I saw a girl on the street wearing this specific blazer. I INSTANTLY fell in love, which doesn't happen very often. But before I could go up to her and ask where she had found this precious treasure, I lost sight of her in the crowd.
When I later on that day was wandering around CPH airport due to our flight delay, I bumped into a H&M store (INSIDE the airport, yes) and suddenly spotted the blazer of my dreams! This was no coincidence. As most shops are more expensive in Denmark, I tried to chase the blazer down on the H&M webshop but since there were none left in my size… I obviously took mine home from the airport. And we lived happily ever after!
For those interested: I did buy it one size up for the oversized effect! It's available here, but in larger sizes only.
Let me know what you think of this look! ♥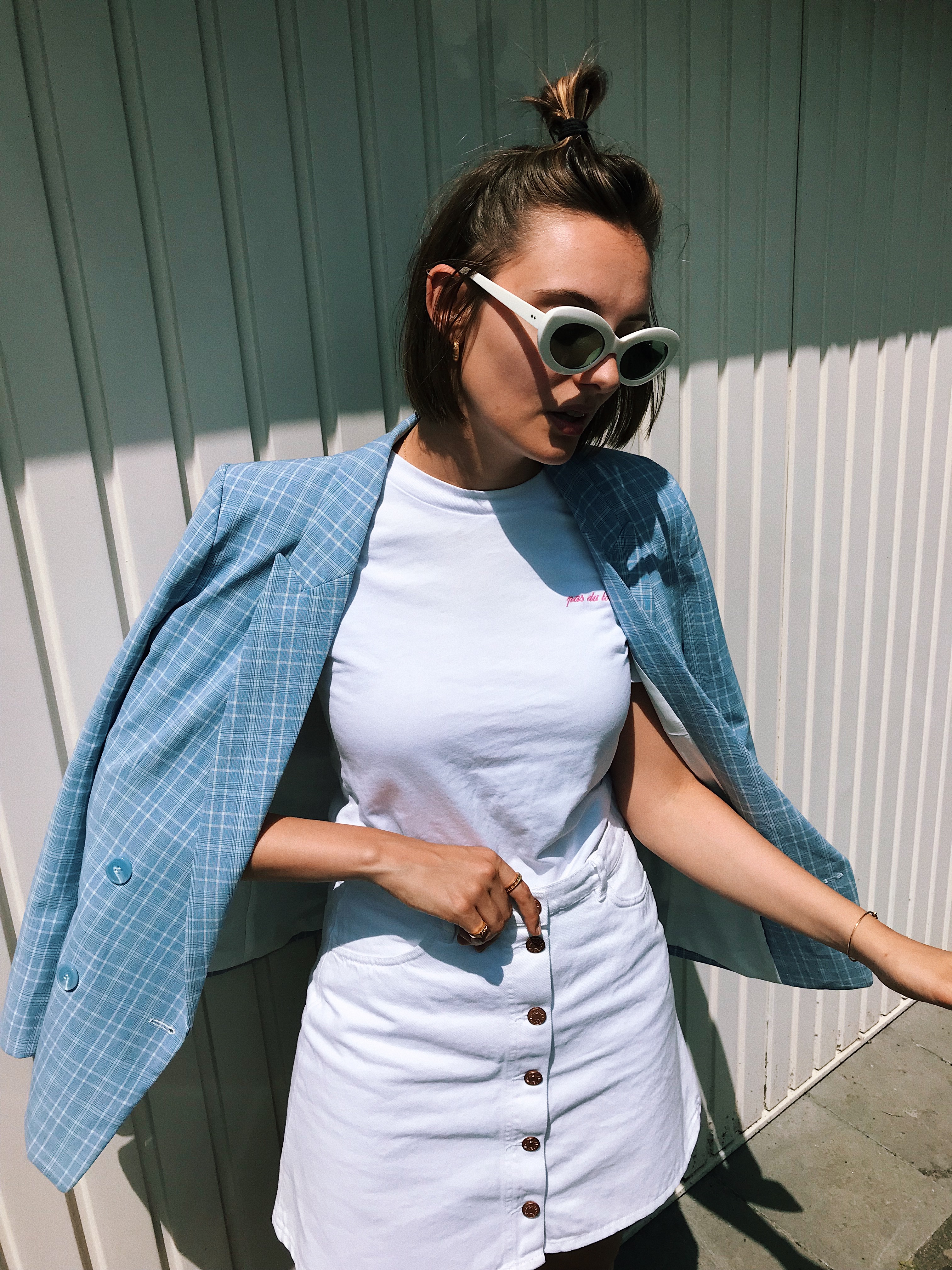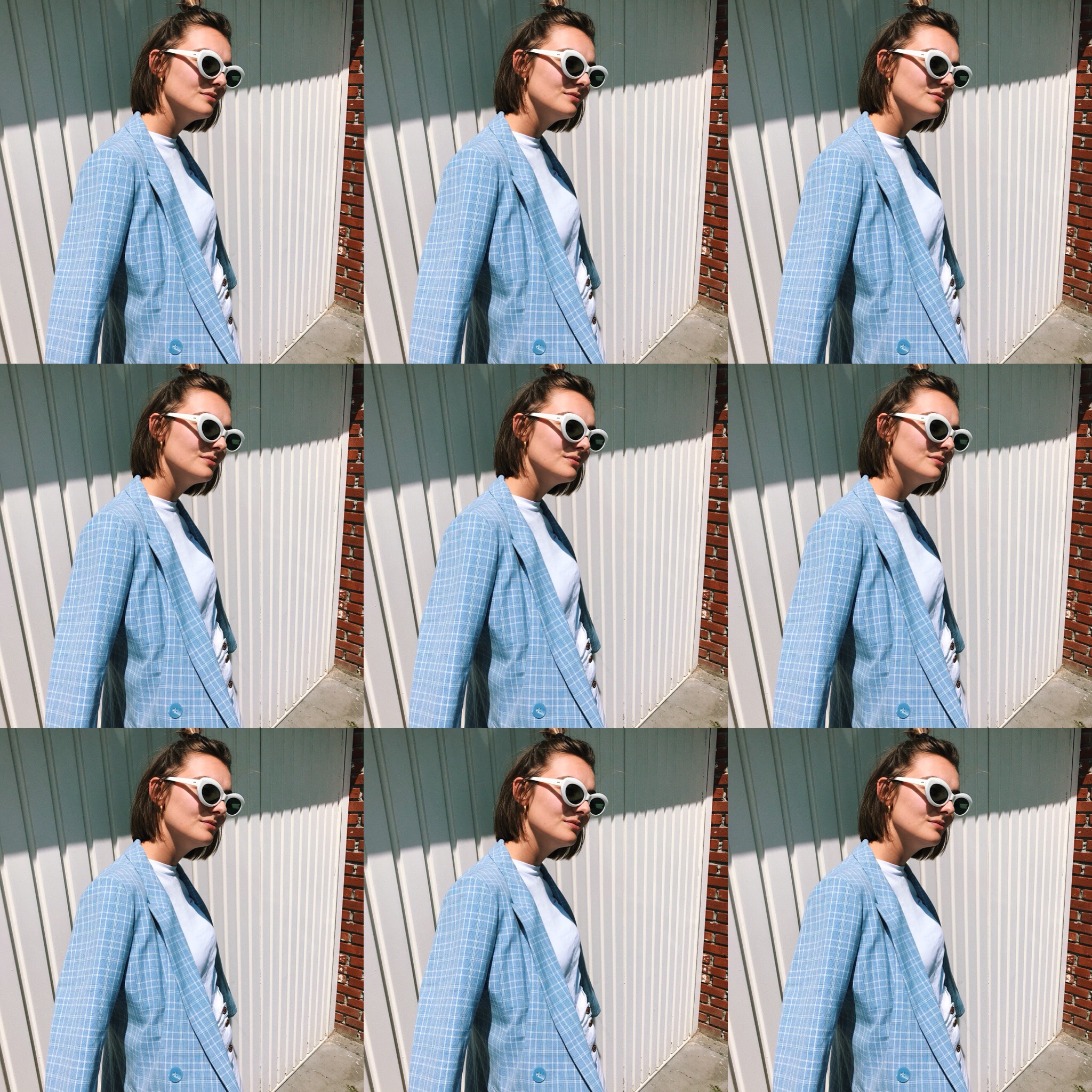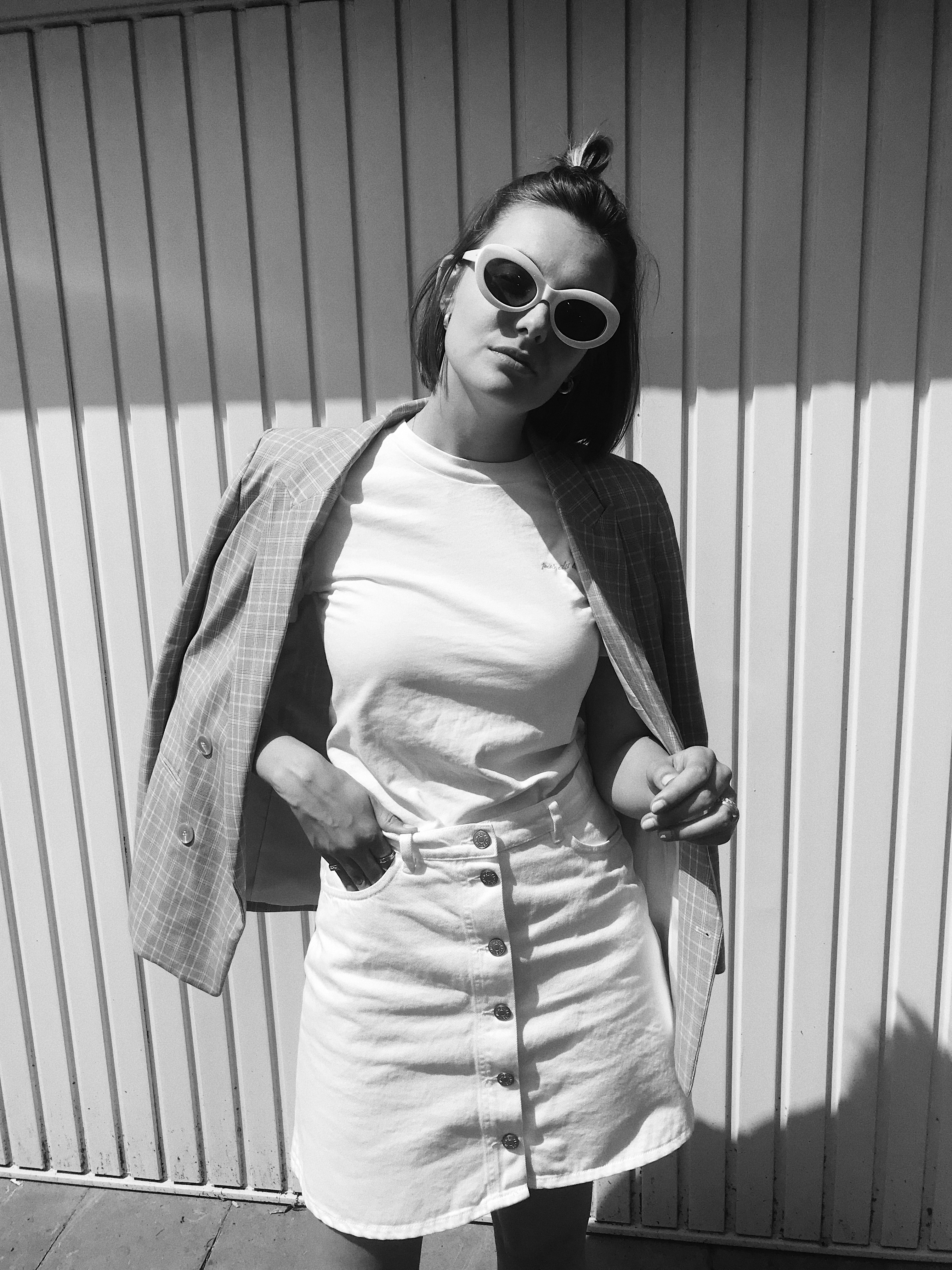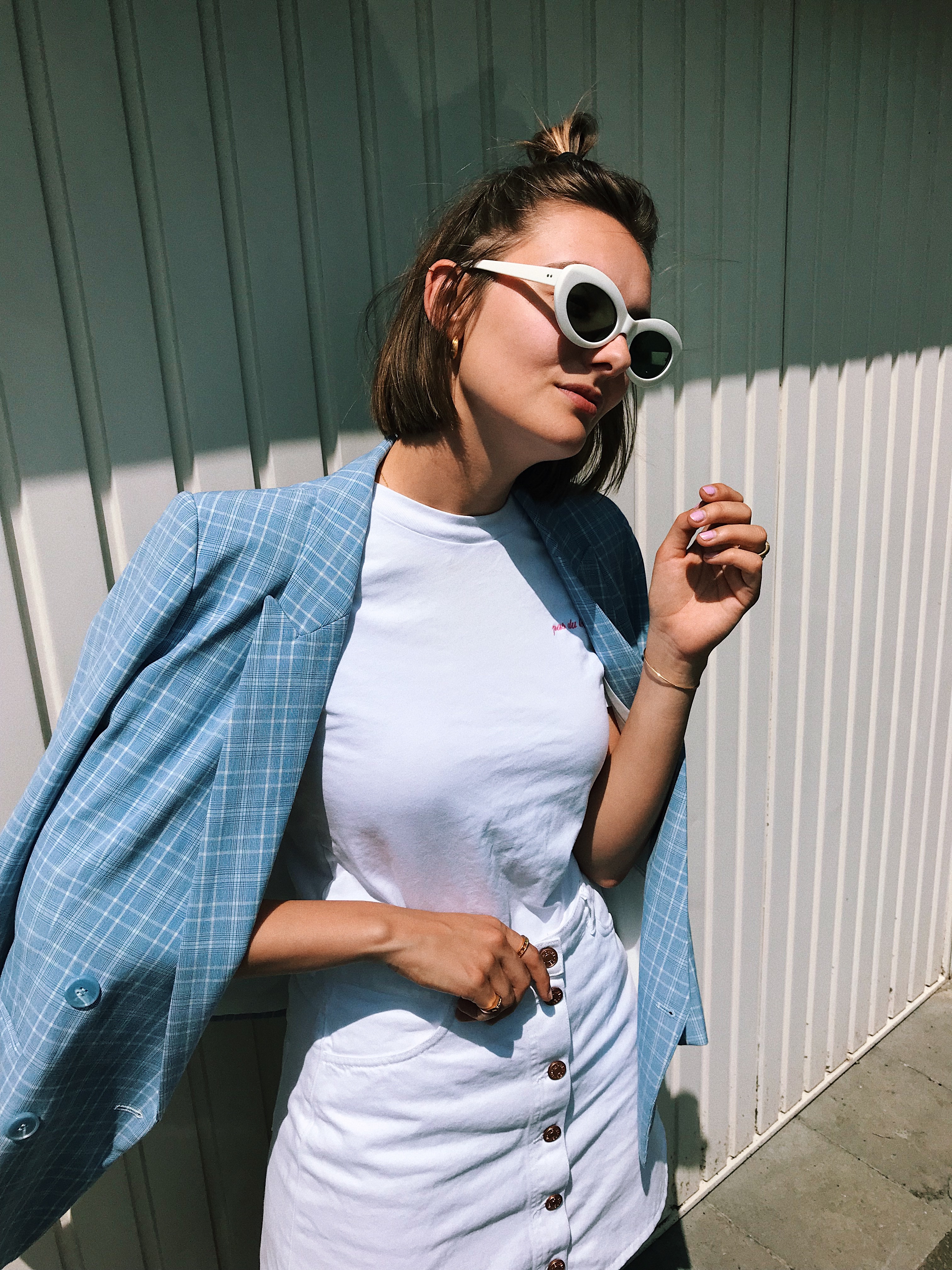 H&M blazer, & OTHER STORIES tee, MONKI skirt, MANGO sunglasses