Welcome to the obligatory Spring cherry blossom photo series in which I seem to have lost something of great value in the grass and am desperately trying to find it without anybody noticing!
Or I might just be checking out the unknown territory I found myself in. Because as a resident of the city of Antwerp since 5 years (!), it's a huge shame that I've never really explored the other side of the river, Linkeroever. And last sun-drenched Sunday was the perfect moment to do so! The boyfriend and I biked through the famous Antwerp underpass (feeling like tourists in our own city) for a little picknick next to Galgenweel, a recreational lake.
During this little bike tour to the lake, we bumped into these beautiful blossoms! And nothing screams "fashion blogger" more than posing in front of a bunch of cherry blossom trees, right? So I took up my duties and quickly photographed my look of the day in the midst of this pink cloud.
I picked up this adorable slip dress and white sweatshirt from Amsterdam brand Another-Label at the Antwerp We Are Labels multibrand store. The brand is spanking new, but I am absolutely LOVING it already!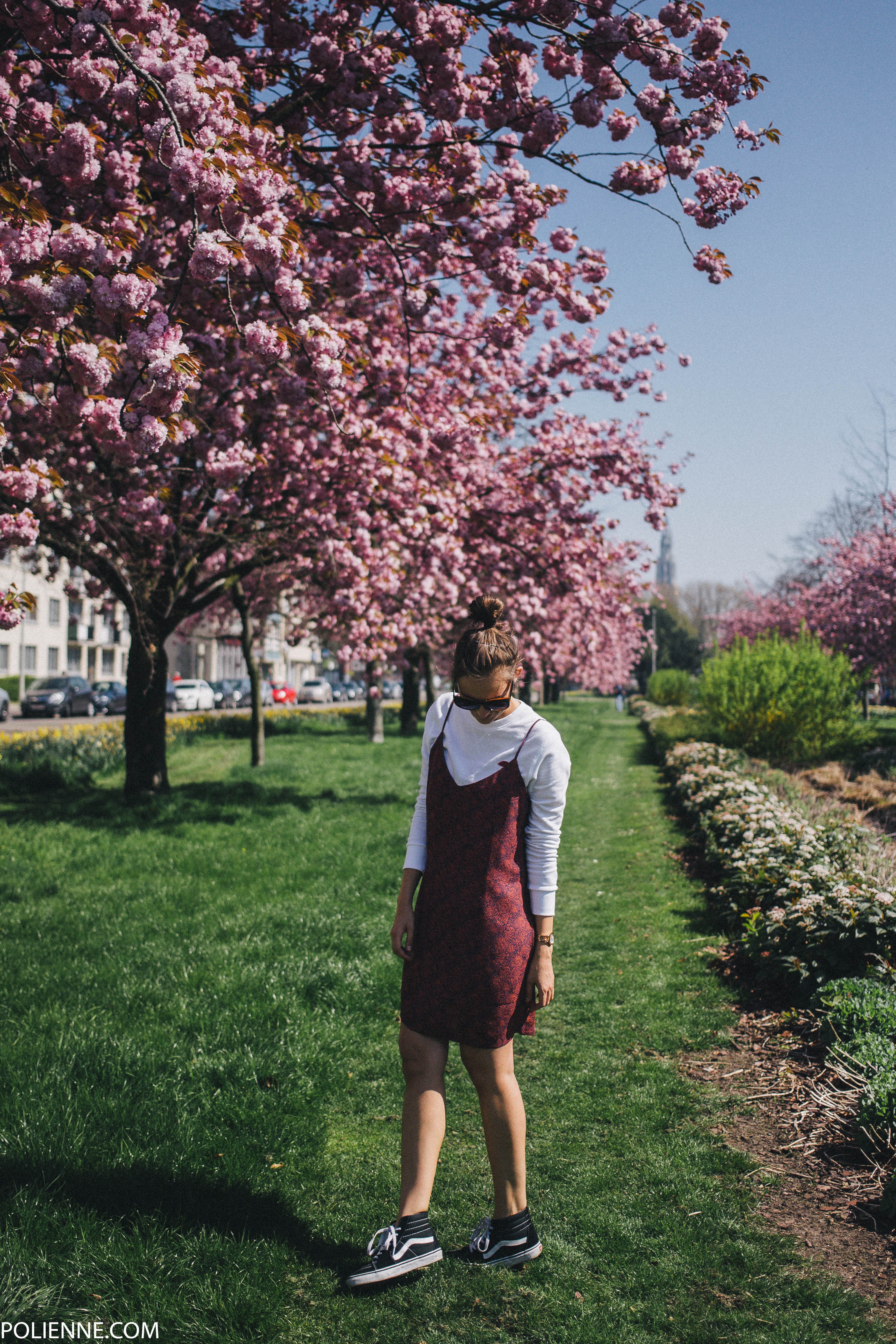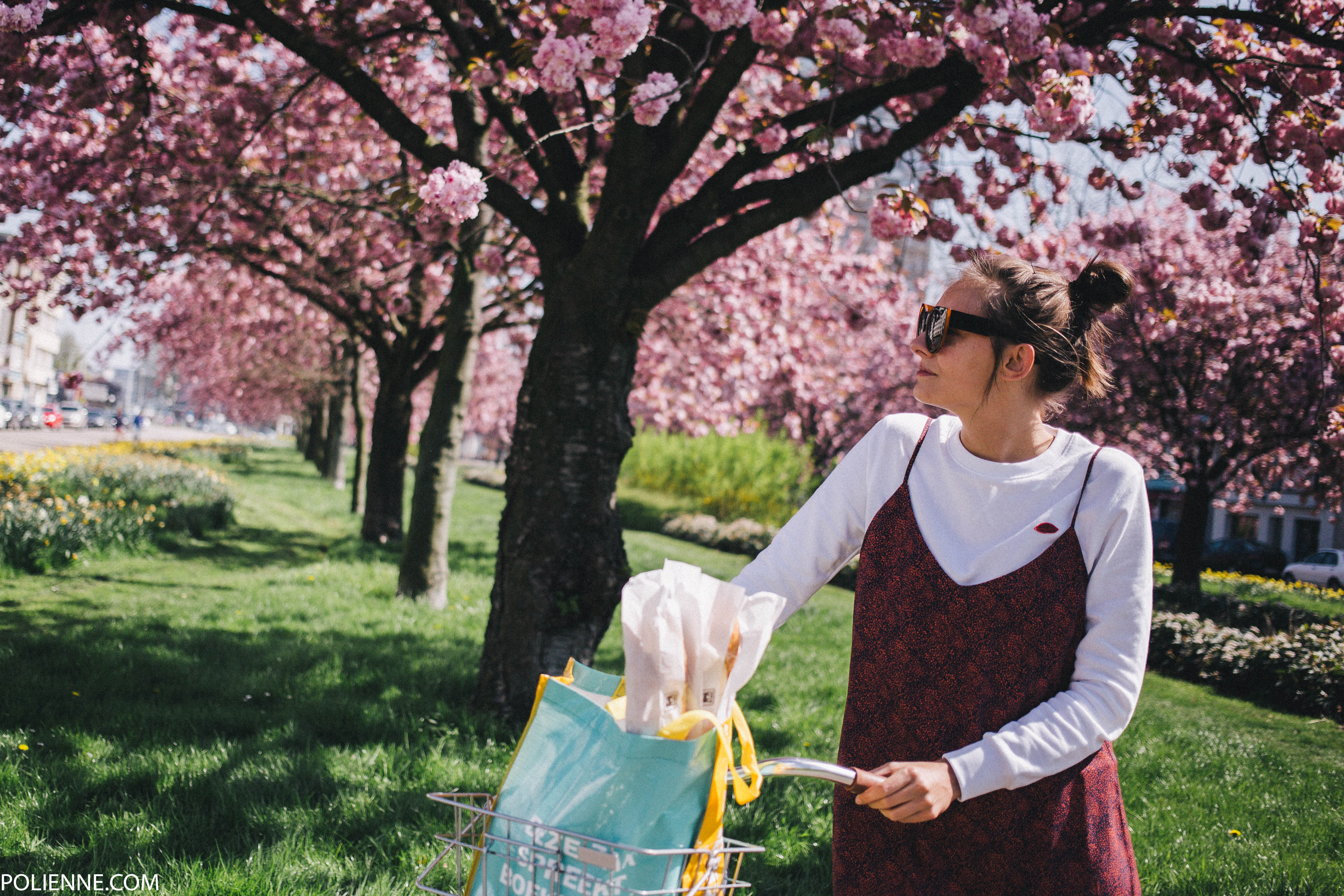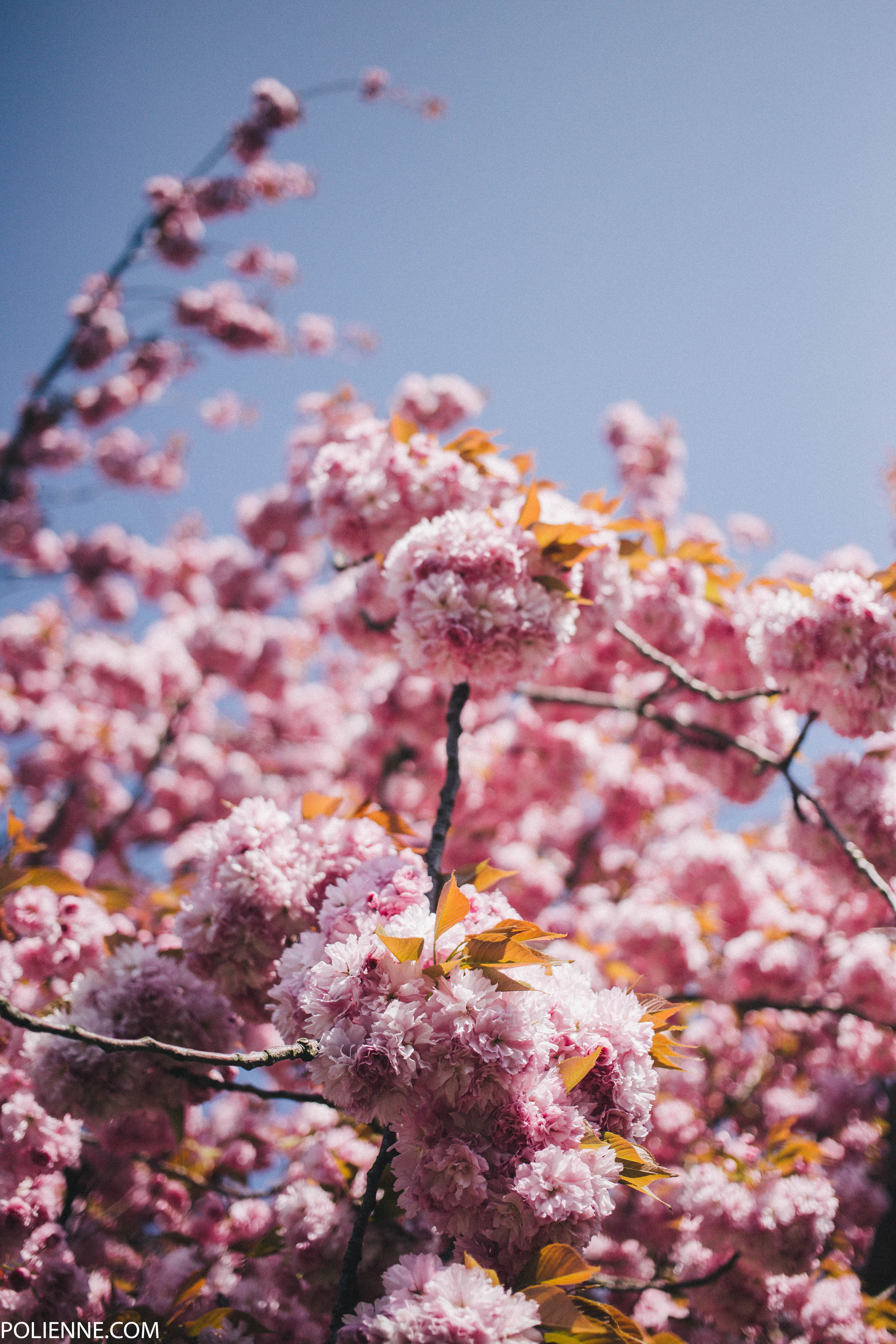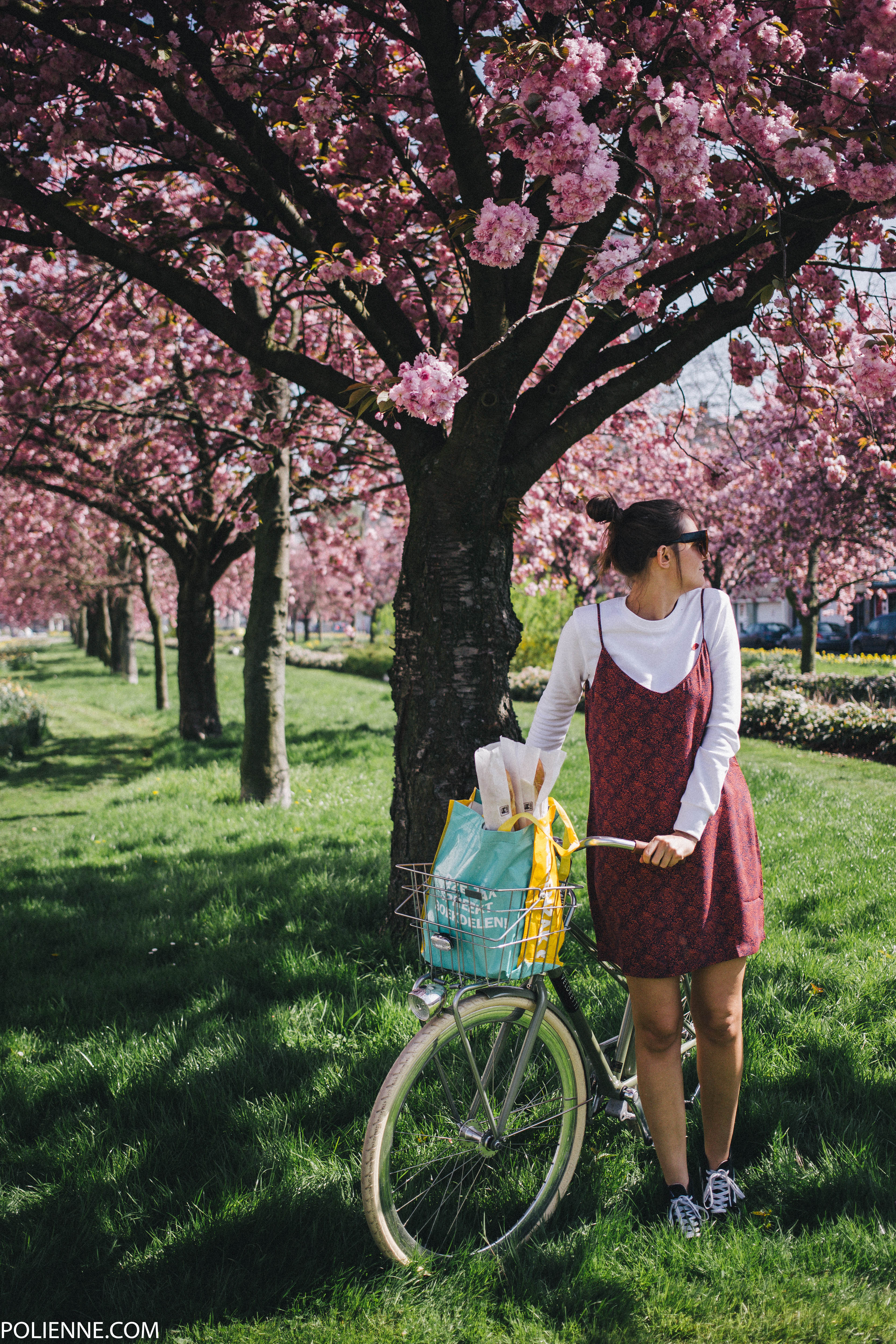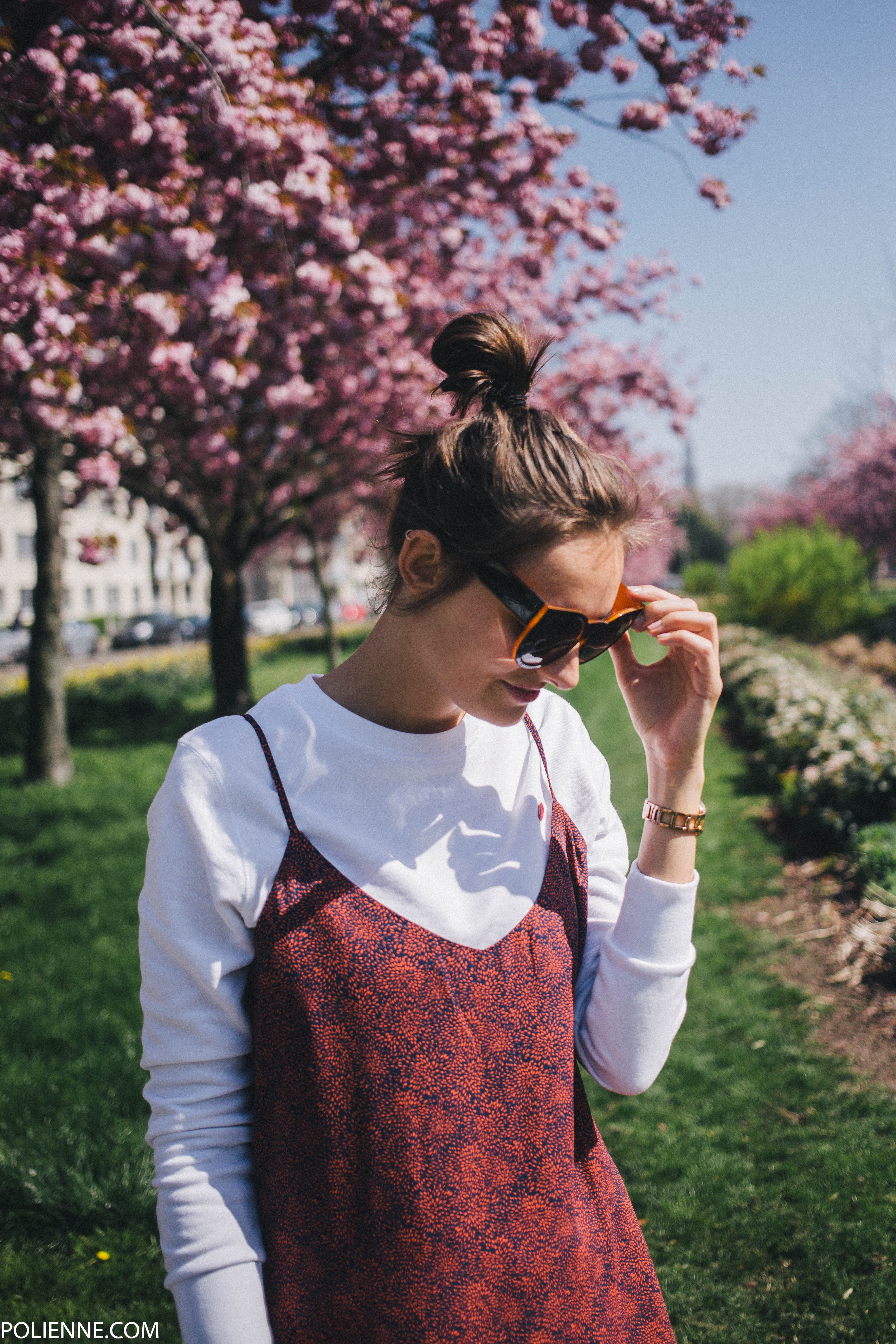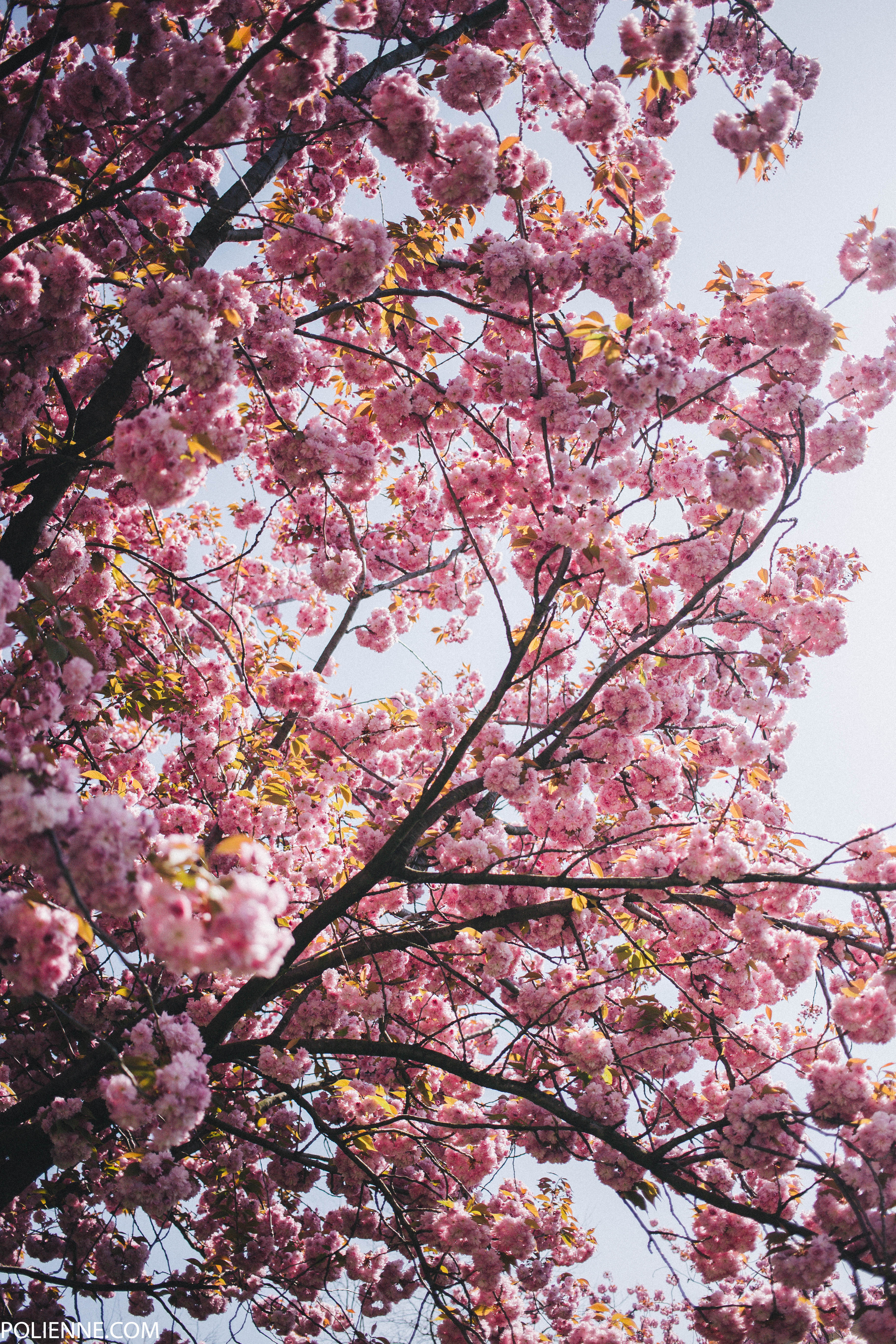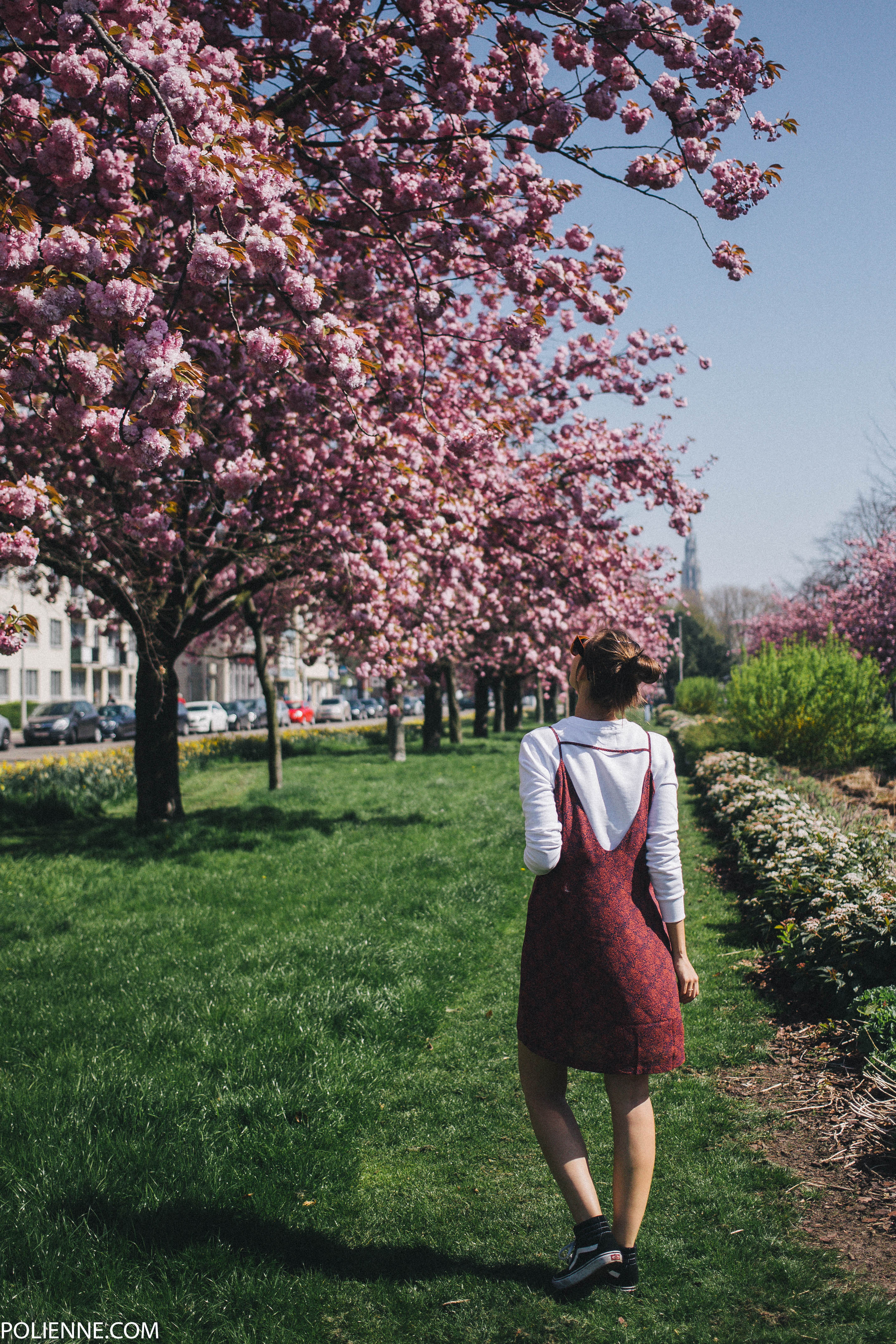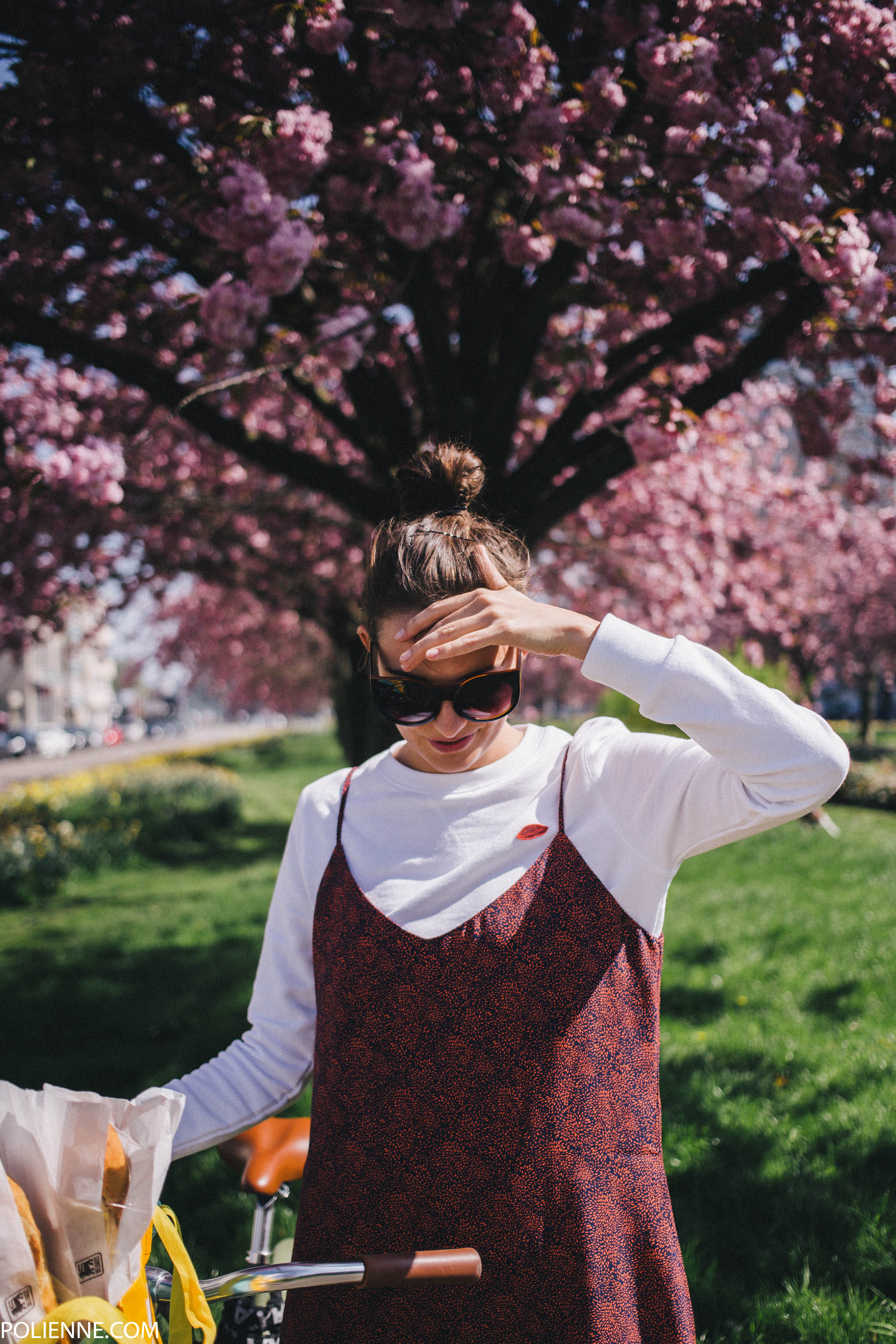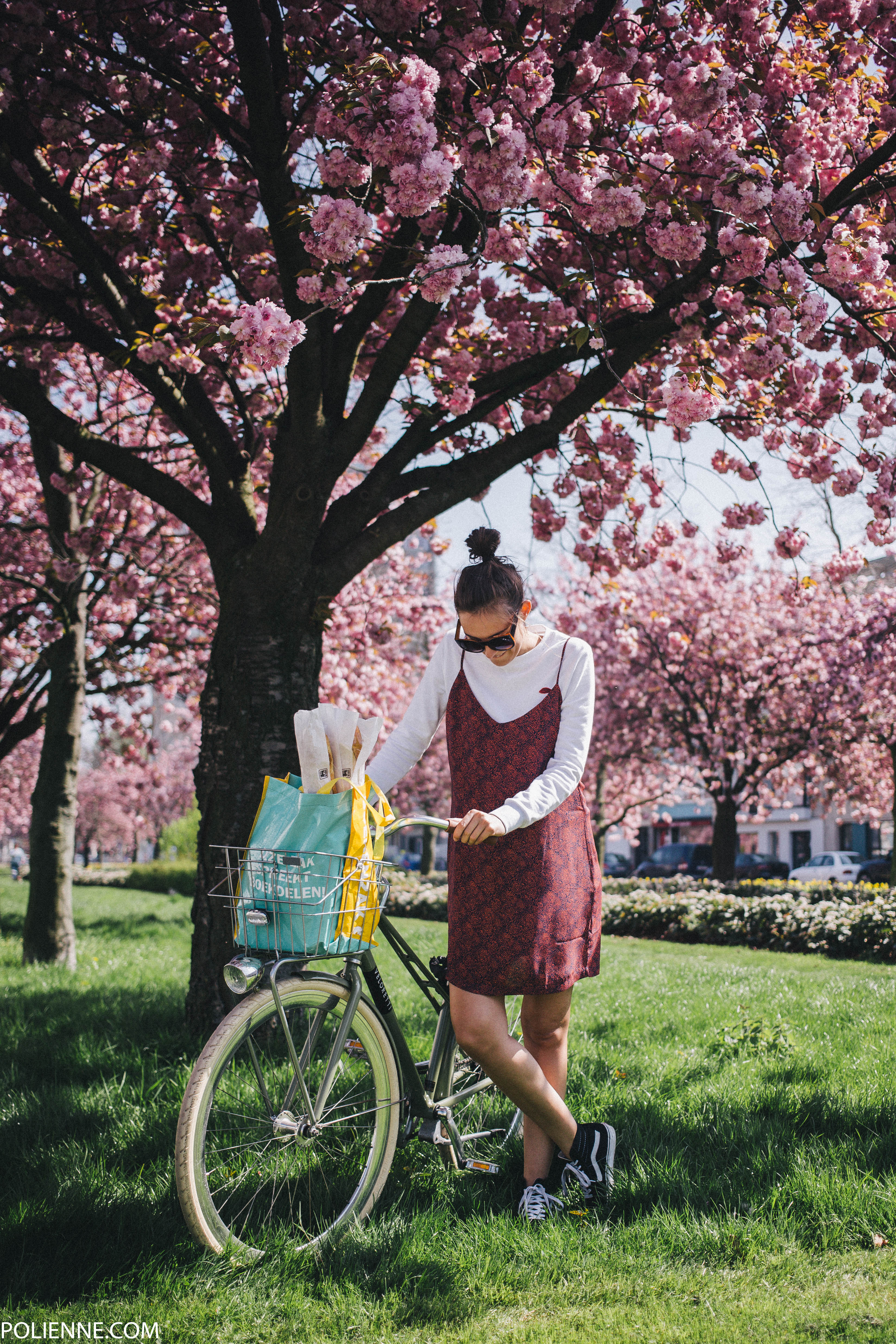 ANOTHER-LABEL c/o slip dress & sweatshirt with embroidered detail, VANS sneakers, EPISODE vintage sunglasses, VELORETTI c/o bike