My home town Antwerp offers many gorgeous architectural gems, and not just the famous ones like the cathedral, the MAS museum or the city hall! By just wandering around you'll discover plenty more unknown buildings that are equally (or even more) stunning as the obligated architectural must-sees. Examples are the richly decorated late 19th century art nouveau houses in the Zurenborg neighbourhood, the well-hidden Saint-Catherine beguinage that dates back to the 17th century and this beautiful former hotel, Het Zuidkasteel, built in 1882.
An imposing, eclectic building like this deserves a little drama, right? I kept the late 19th century gown for a fun dress-up party in the future, and went for something more contemporary instead. The dramatic volume and material of these Weekday trousers perfectly complement that huge coat of mine, whilst the hat adds that extra missing touch. This outfit is one of the looks that I just keep on recycling lately!
Okay, I might have been carried away a bit with the drama thing, but I'm super happy with how the photos turned out! What do you think?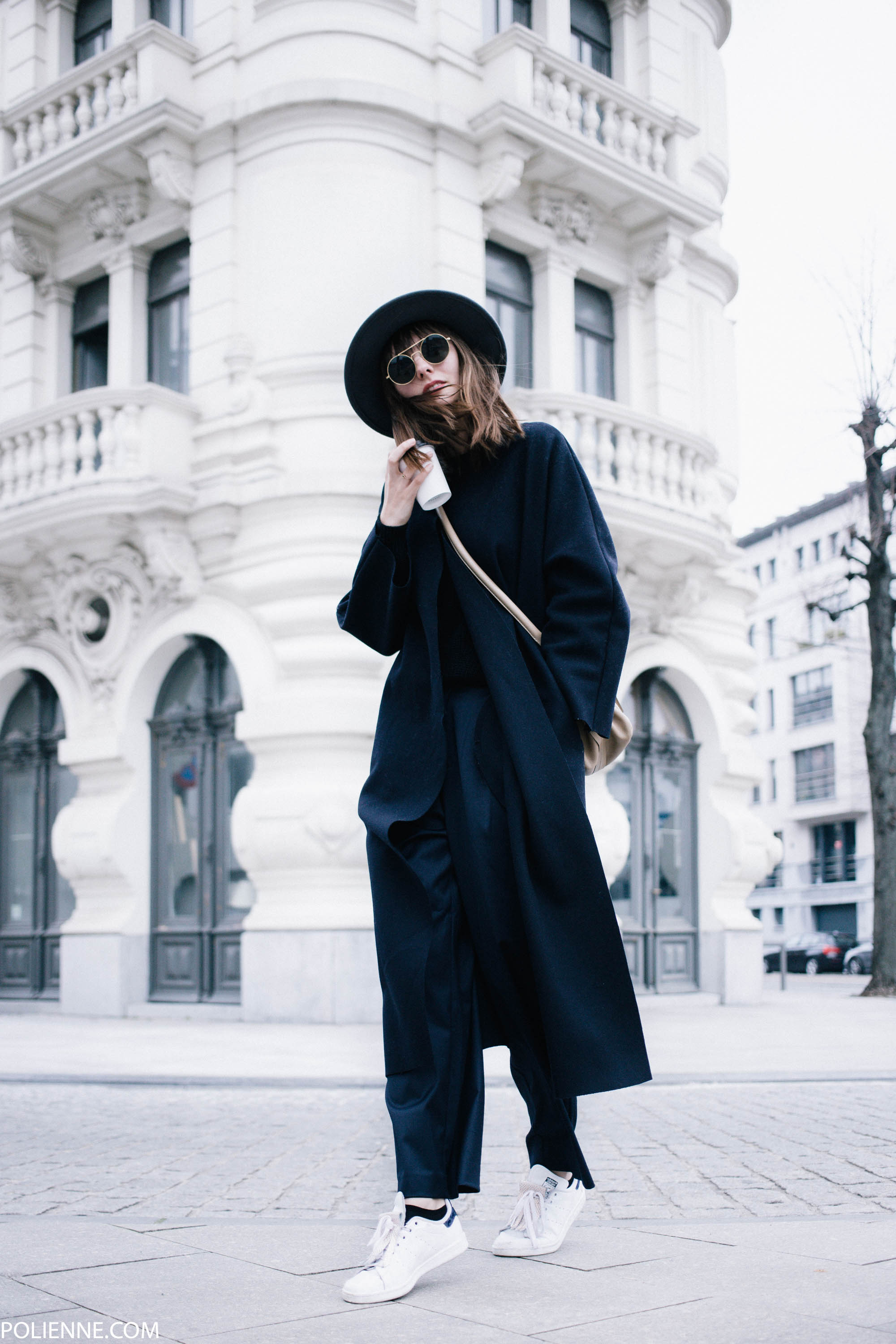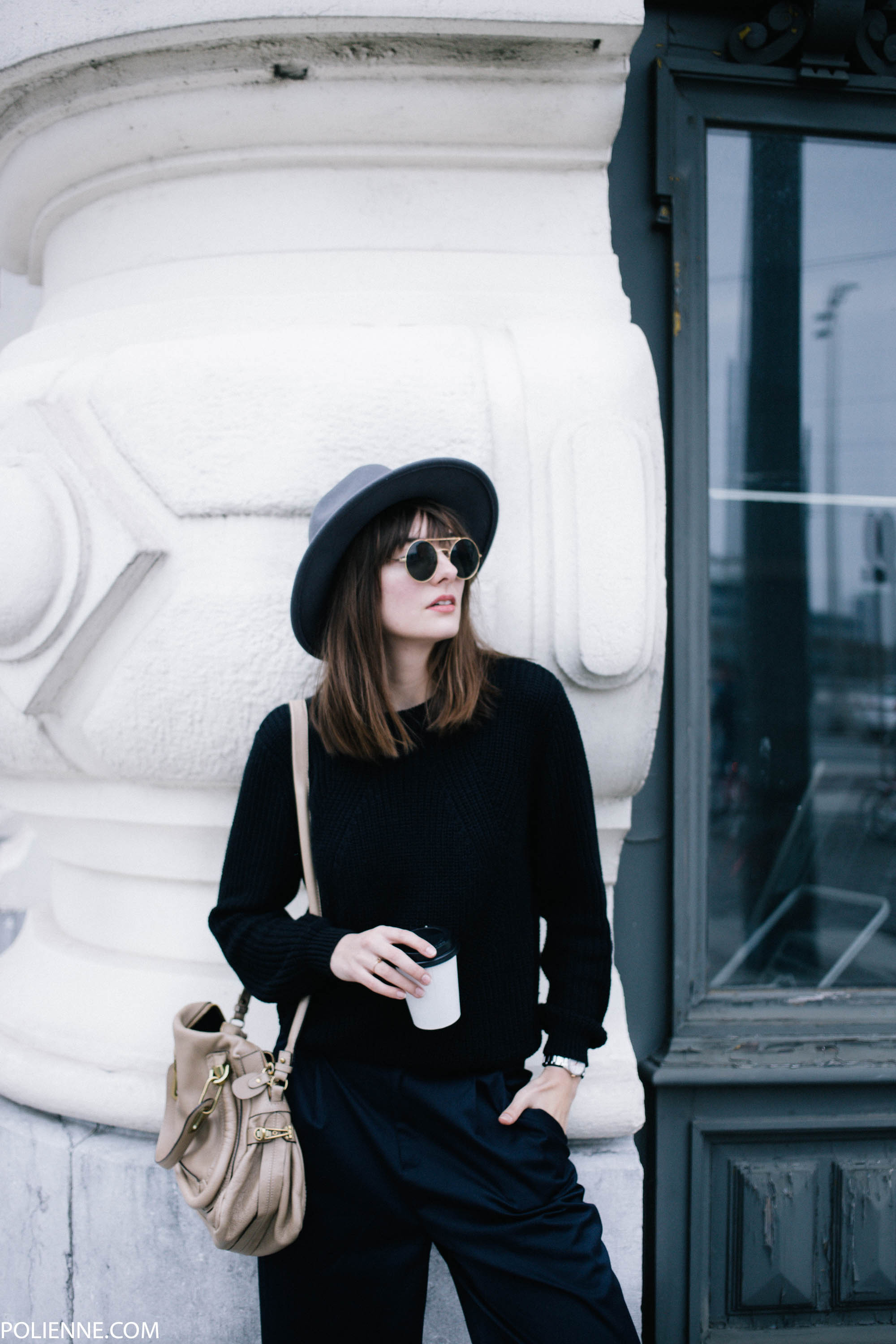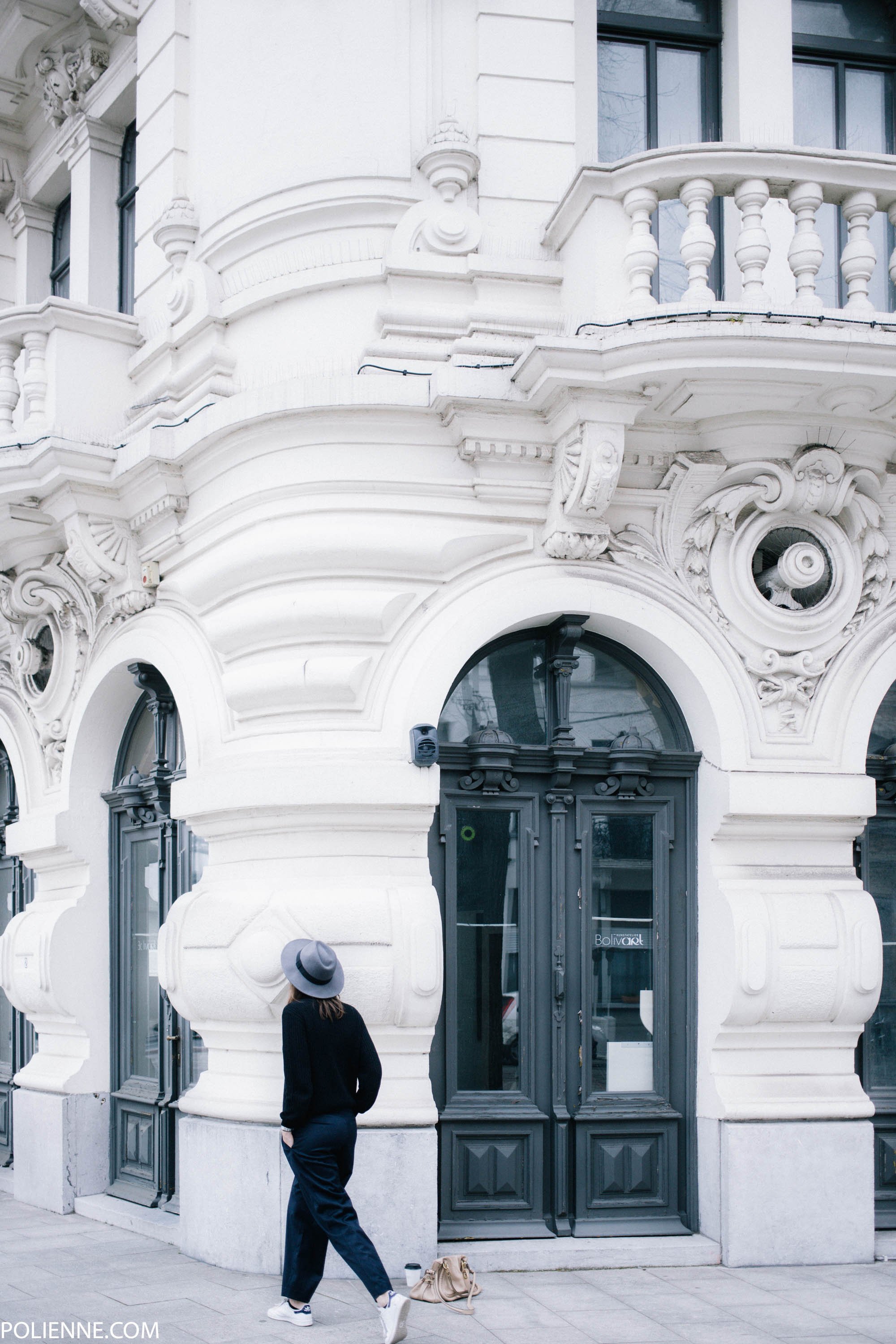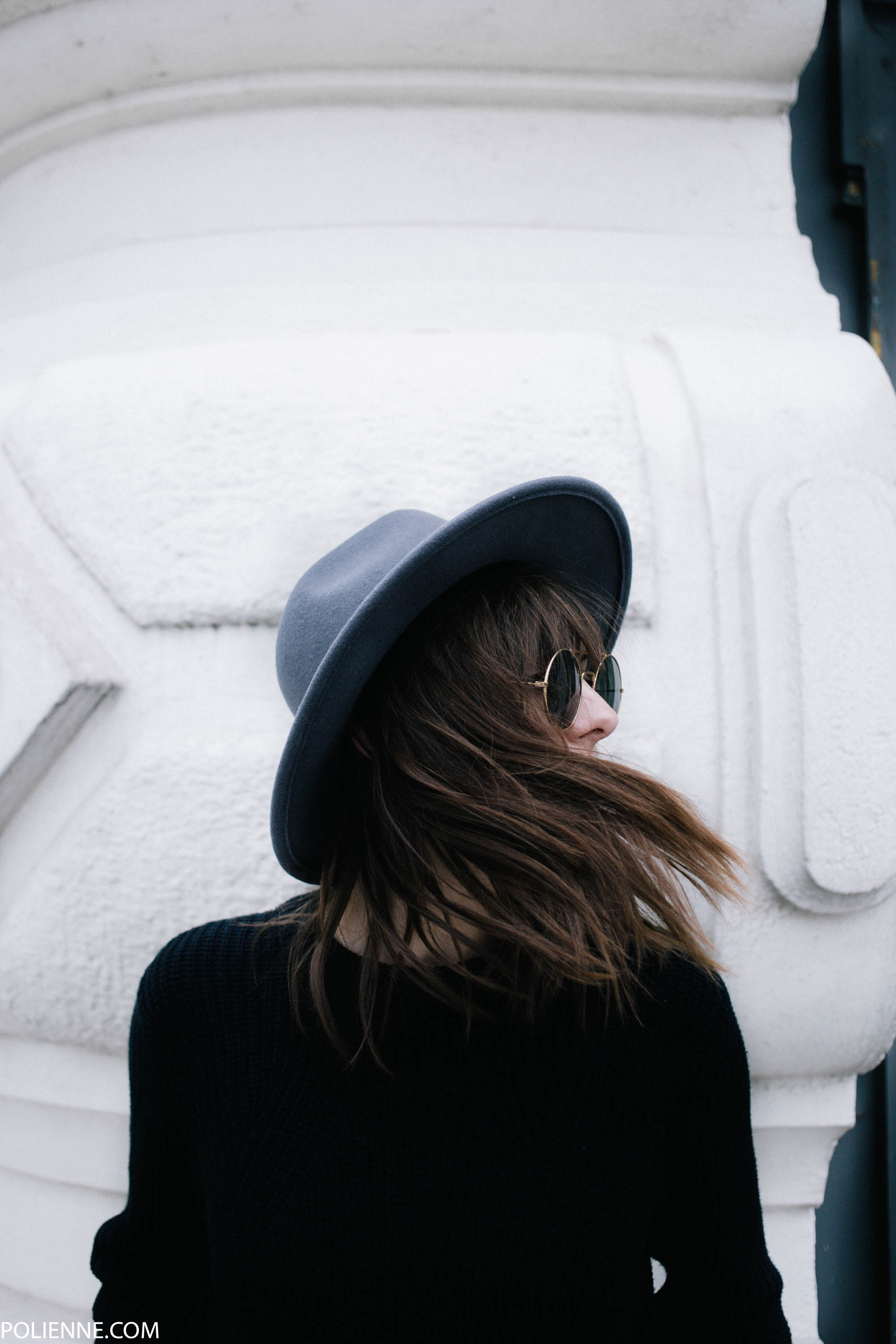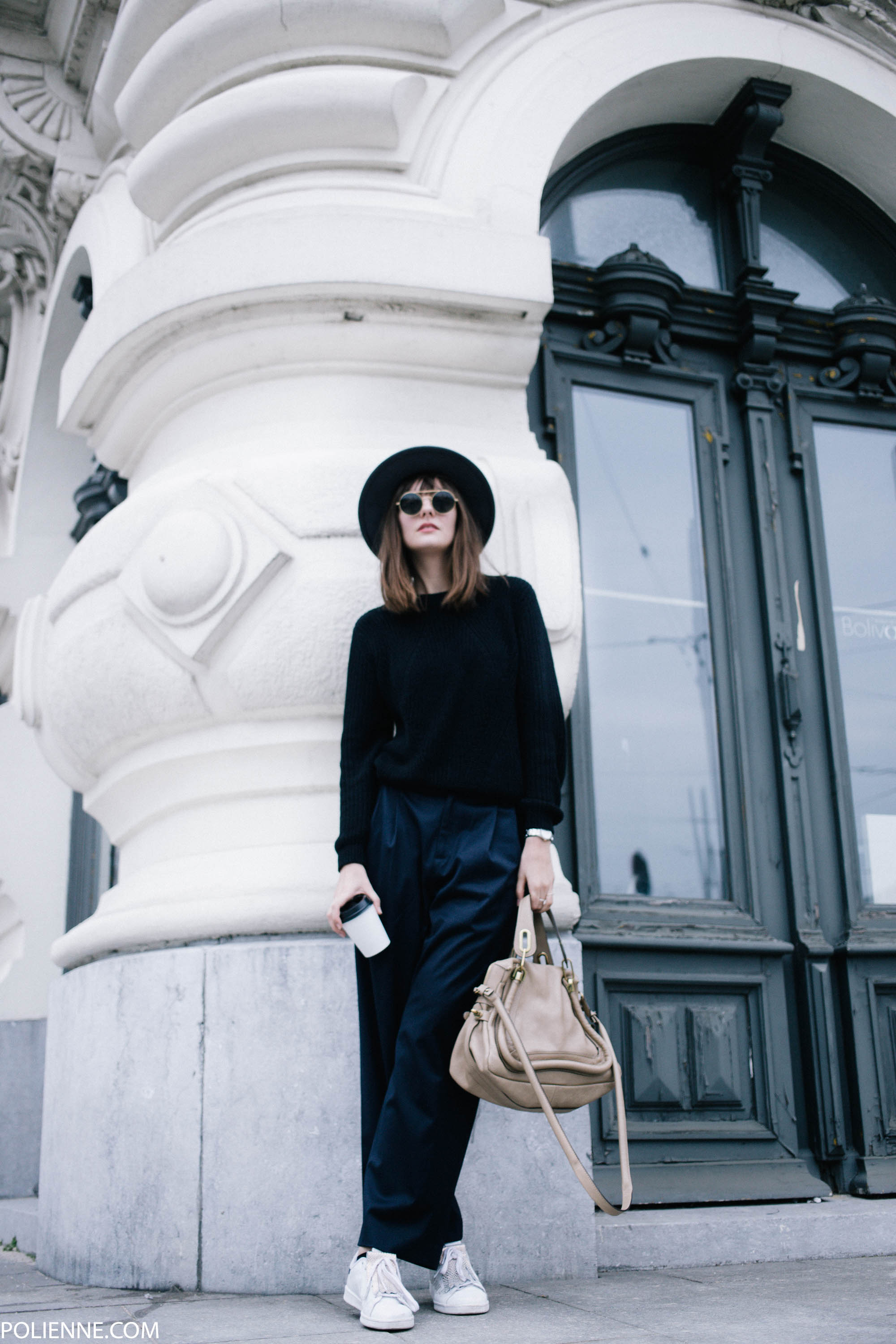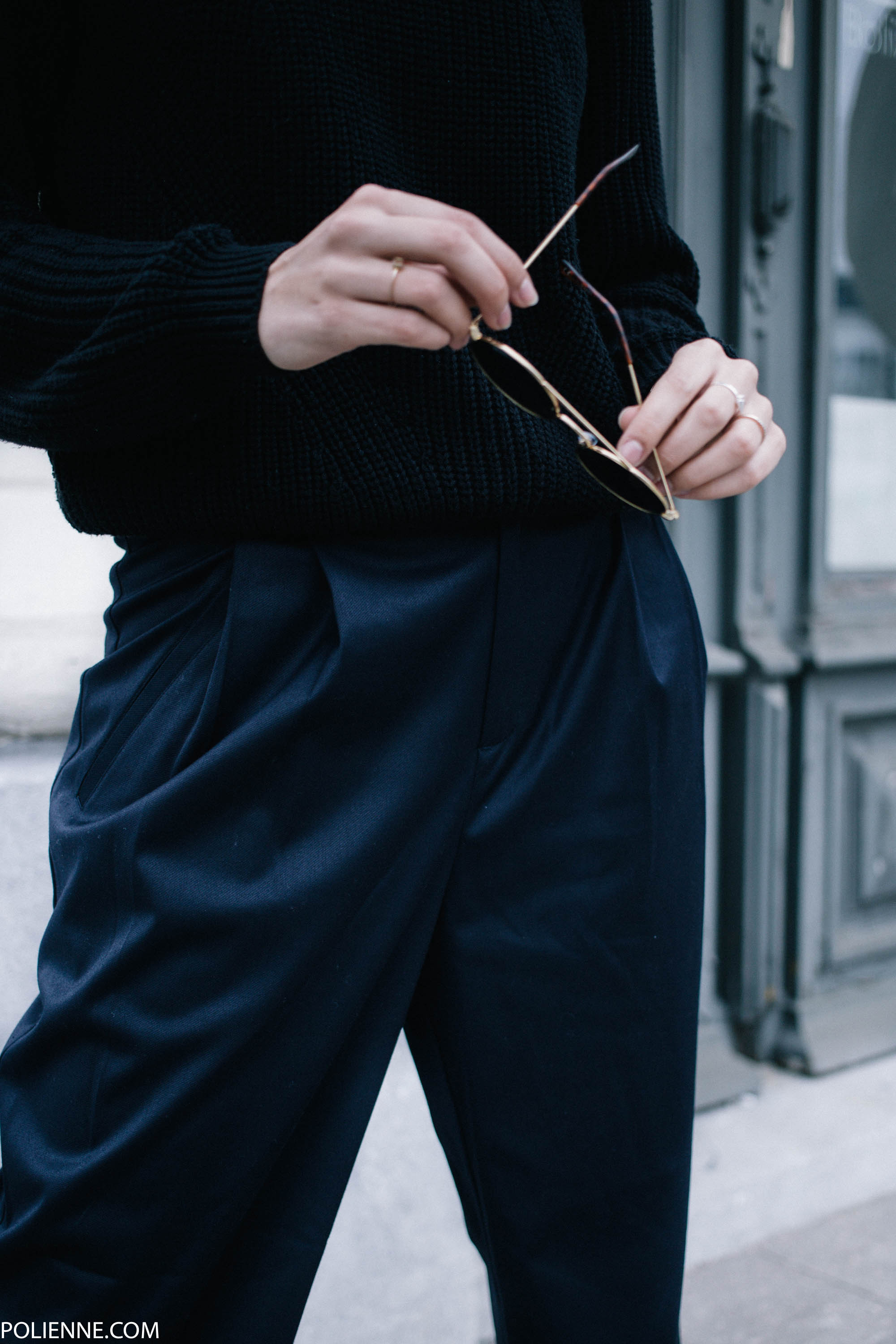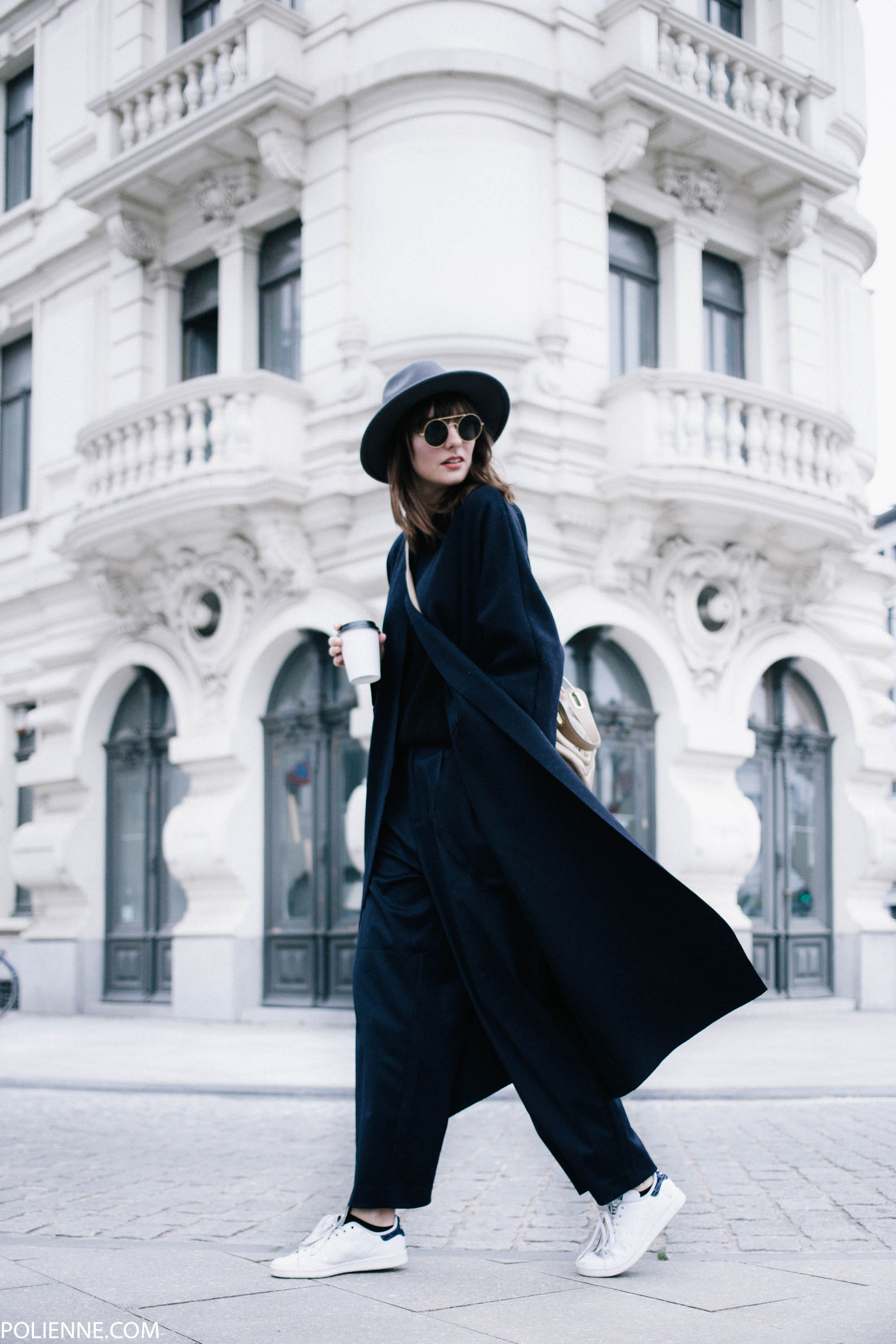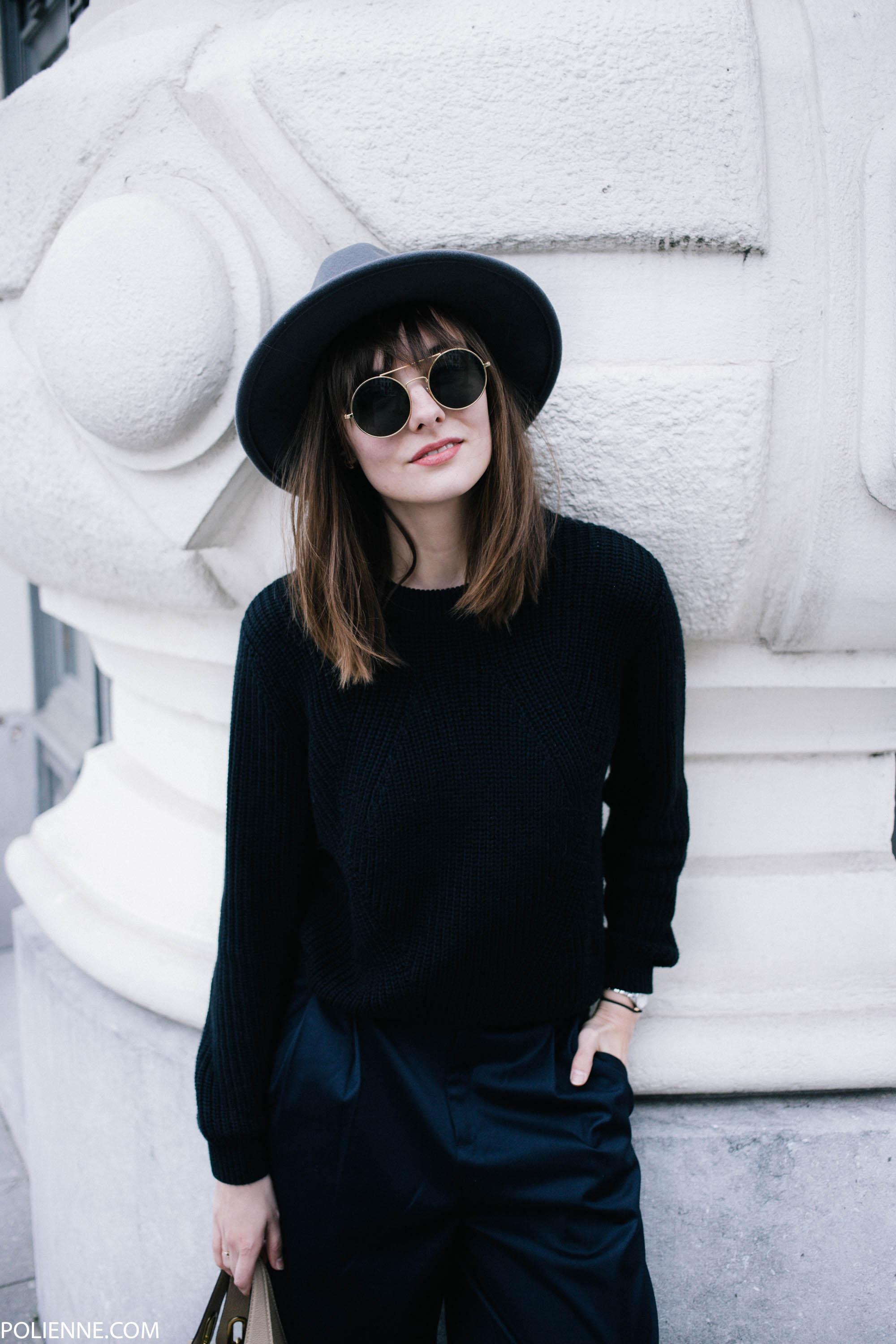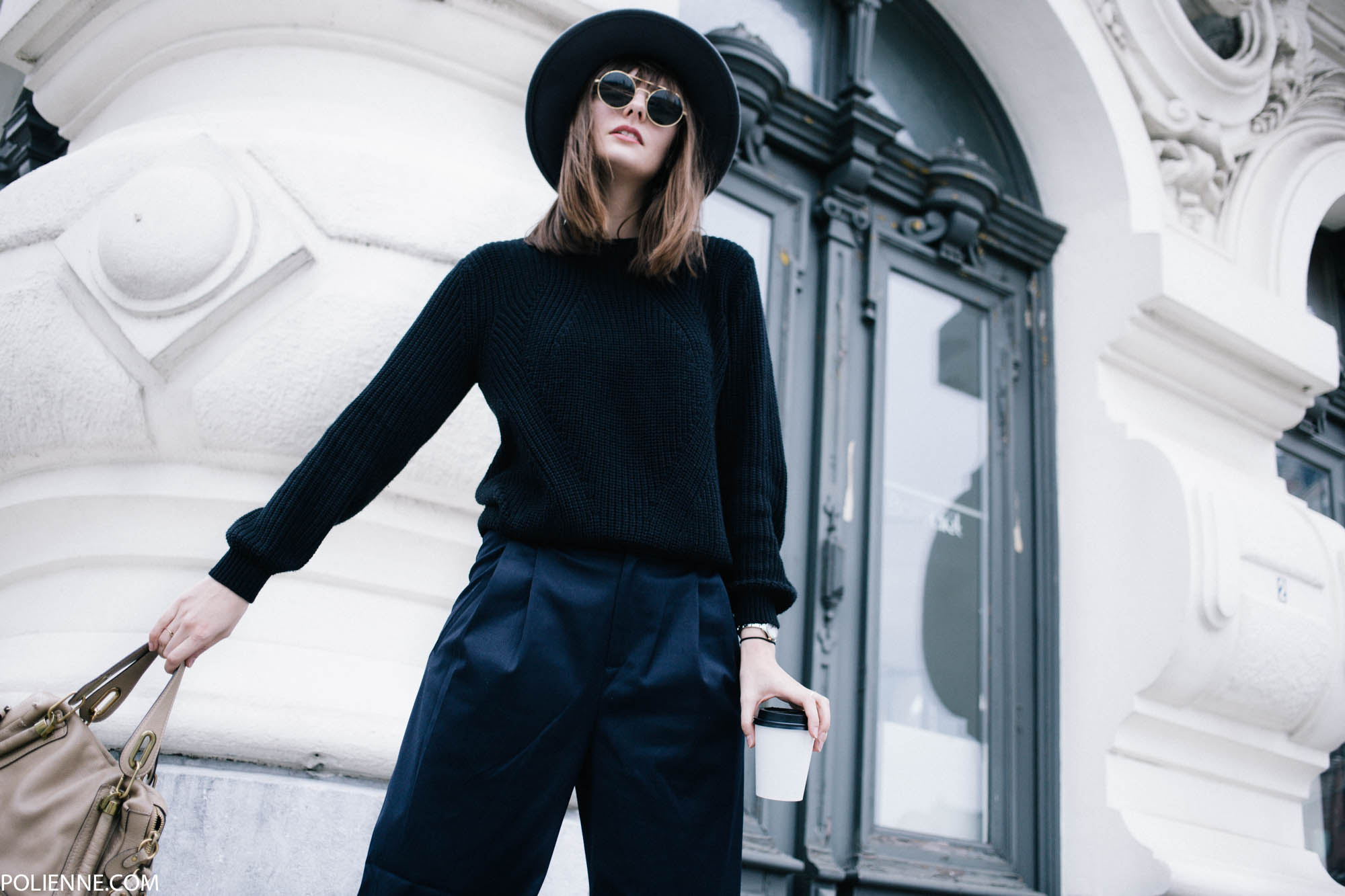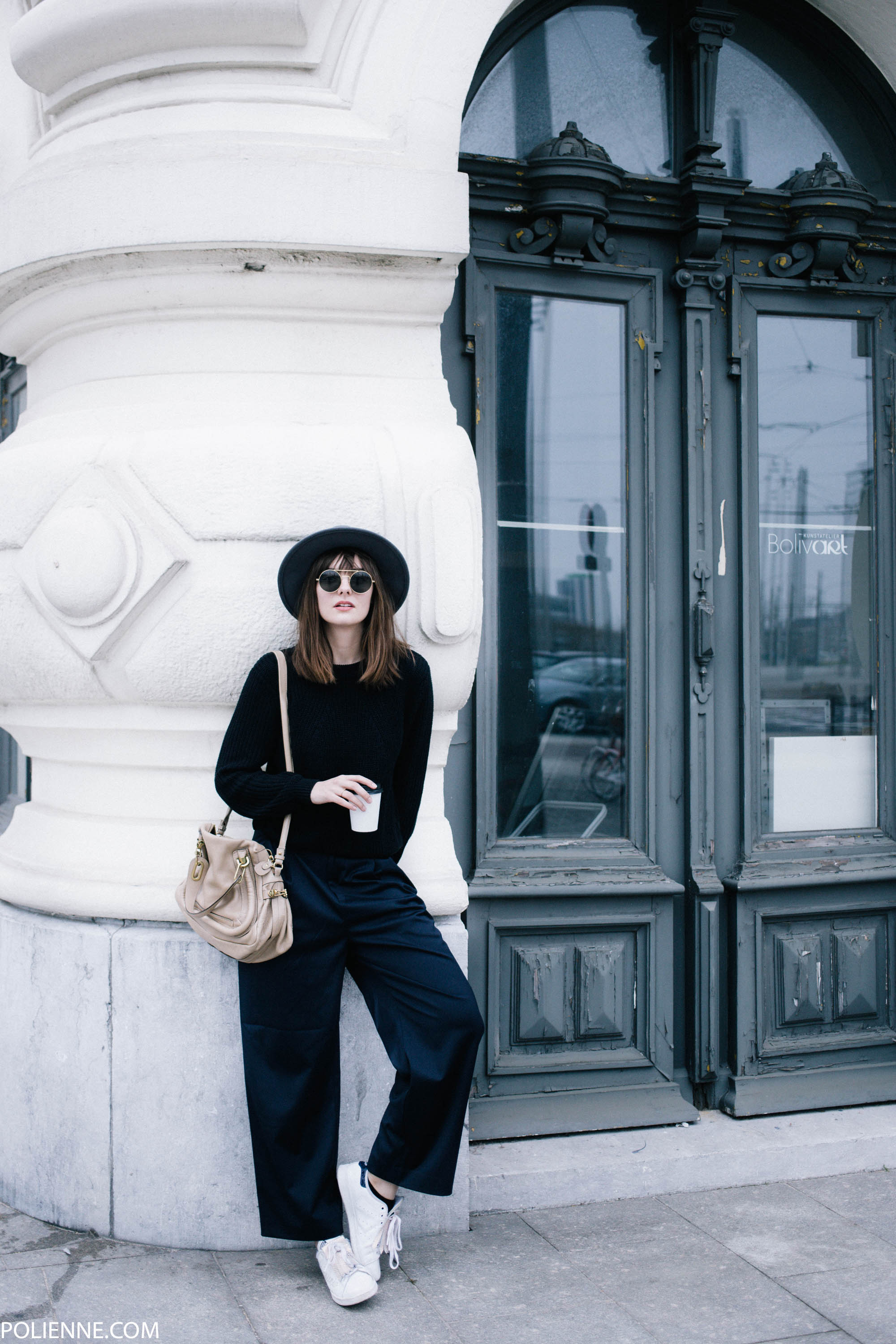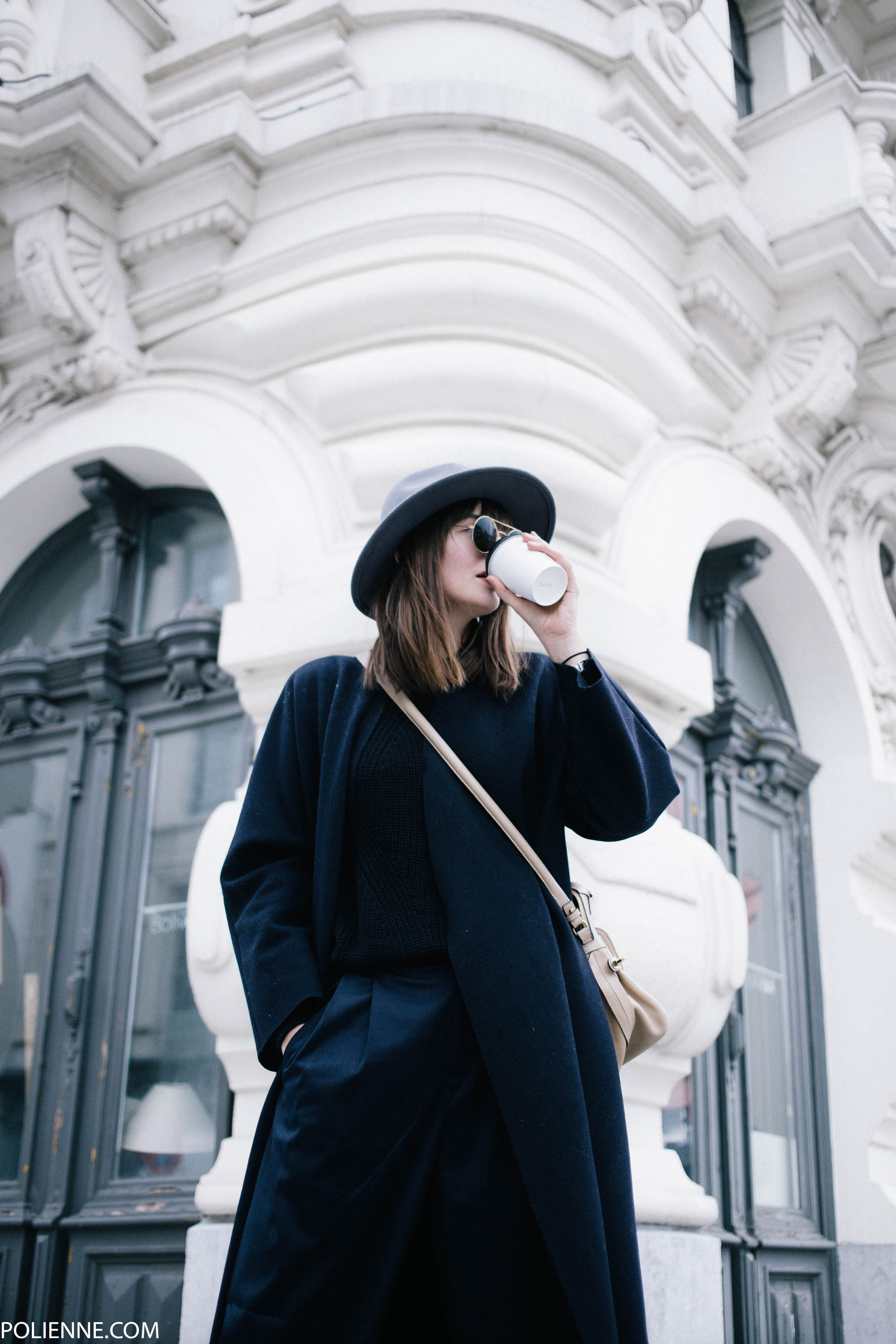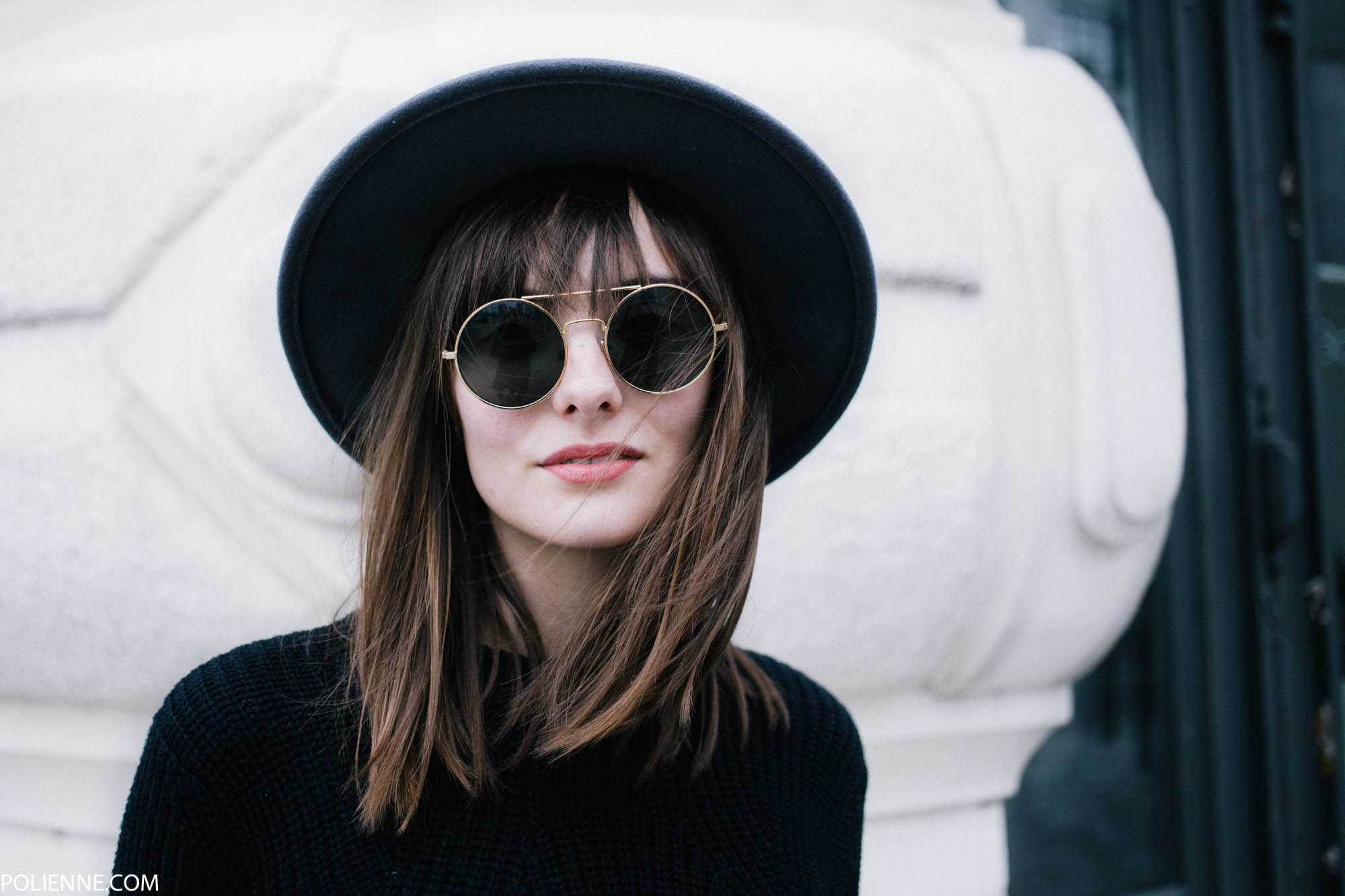 MANGO coat, WEEKDAY trousers, H&M knit & hat, ADIDAS sneakers, BERSHKA sunglasses, CHLOE bag
Photos by Lisa M