Remember when girlfriend Justine and I flew off to Barcelona for a weekend back in September? I've shared our BCN vlog before here, but I had so many fun pictures that I thought it would be cool to create a travel diary as well! So here you go: a throwback to Barcelona!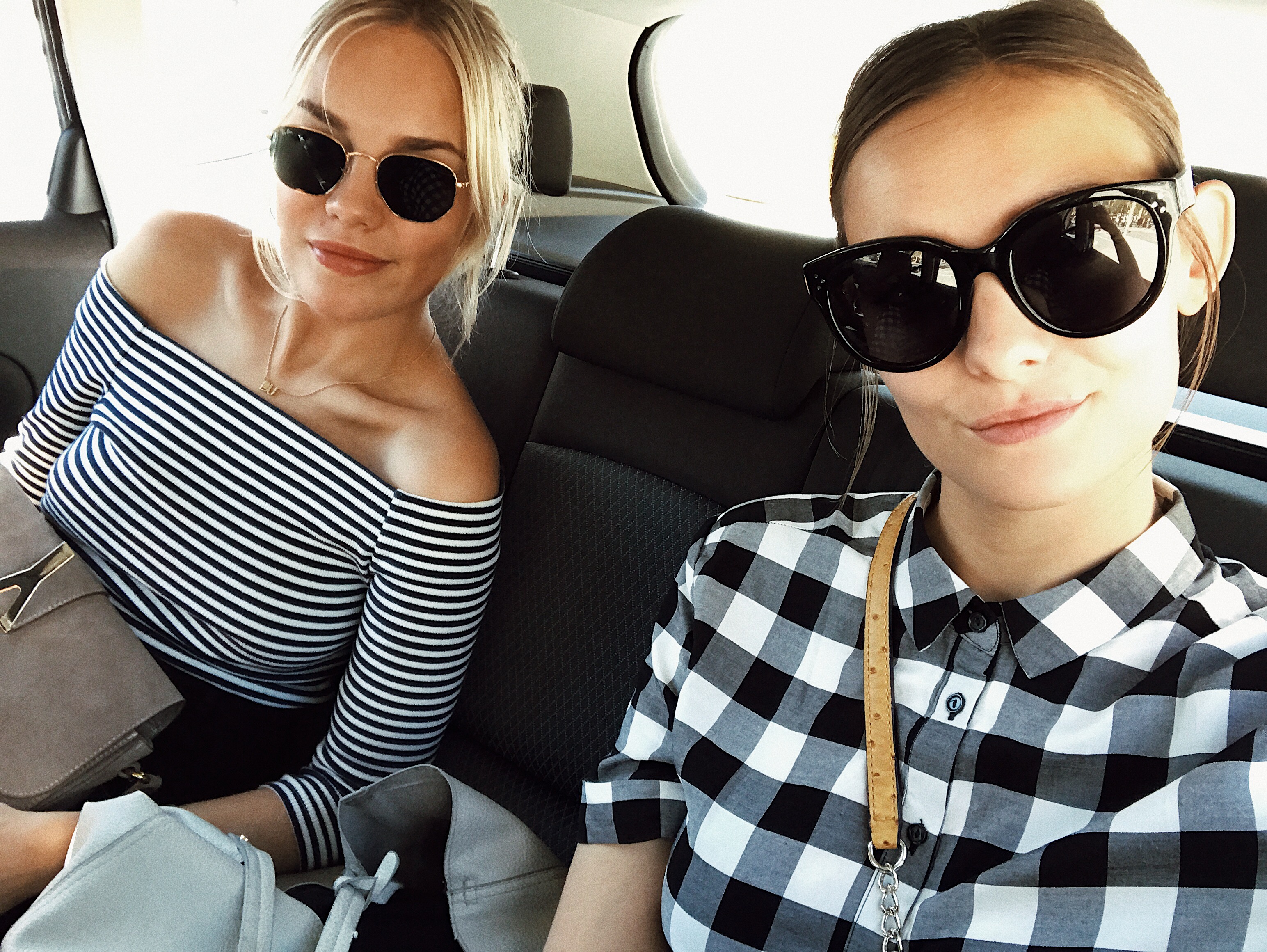 Justine and I were invited by Desperados to attend a secret festival that changes location and theme every year, but is notorious for its creative, impressive ideas. This year's party: Skyfest! Without any further notice, we hopped on a plane early in the morning.
I usually check what hotel I'm staying but for once I forgot to do so, and the place turned out AMAZING. The Renaissance Fira hotel is an architectural beauty, with an entirely open (!) plant-filled body from floor to roof. You can tell we were happy to spend a few hours there in the afternoon. Roomservice lunch, preparing for the festival and checking out the rooftop pool.

We were not the only ones invited: over 300 journalists and bloggers from over the entire world were eagerly waiting outside the hotel lobby to leave for the mysterious Skyfest. Justine and I met up with another Belgian representative: girlfriend Bab!
Destination of the night turned out to be the mountains of Andorra — wait, what!? Since the drive would take 3 hours, Desperados had foreseen a little break, or let's call it pre-party. Drinks, music, bagels and a ticket for… a balloon flight!!!

So we were about to fly HOT AIR BALLOONS! We obviously got extremely excited, but first it was time for some partying. The air balloon thing would take place at midnight, how intriguing…
Oh, and the mountains of Andorra turned out a lot colder than the city of Barcelona. It was about 7 degrees and nobody was prepared, so dancing was the only solution!

And then all of a sudden… The hot air balloons started to light up! Time for us to FLY! The entire experience was pretty surreal: entering a hot air balloon in the middle of the night while you're kind of slightly drunk already and gazing over a huge techno party happening on ground level. SO COOL!

After lots of dancing our party bus returned to Barcelona, where Justine and I crashed into our huge hotel beds. In the morning we discovered the stunning breakfast room and decided to make the most of our last hours in sunny Barcelona.
We hopped into a 15min cab to Barceloneta beach for some strolling, chilling and recovering from the night before. The perfect Sunday afternoon!

We had a late lunch at Surf House straight on Barceloneta Beach and took some outfit photos before heading back to the hotel. Packing our bags, and off to the airport unfortunately…

With huge thanks to Desperados for this fantastic weekend and experience! I got another taste of Barcelona and can't wait to go back.
Let me know what you think! Want more of these travel diaries?
BewarenBewaren
BewarenBewarenBewarenBewarenBewarenBewarenBewarenBewaren