As I told you in my SS17 inspiration post here, I'm currently on an adventurous style path! On the menu are lots of bright colours, unexpected volumes and eclecticism in general. My latest purchases do reflect that. And oops, that escalated quickly… Only a few days ago I was sharing my favourite straw bag inspiration, and here I am, showing off my latest straw acquisition. Yeah, let's say that I don't do well with patience!
This is what I shopped on an amazing Tuesday with my friend Lisa, something I probably need to explain. At university a few years ago we somehow developed a habit of having really epic Tuesdays with breakfasts, sunbathing, shopping trips and the best home parties ever. At her current job, Lisa has her weekly day off on Tuesday and since I work for myself, I can plan my agenda as I want to. So this week we finally had another Tuesday funday, just like the old days! We went for a large brunch at Barchel, shot a real cool outfit and kind of raided Zara and & Other Stories. Midseason sales, right?
That counts for those dazzling slippers I got at & Other Stories! They were 50% off and they perfectly fit my eclectic seasonal crave. At Zara I got these (non-midseason sale) yellow striped trousers that I put in my inspiration list last week, and the adorable straw bag that I was lusting over in this blogpost.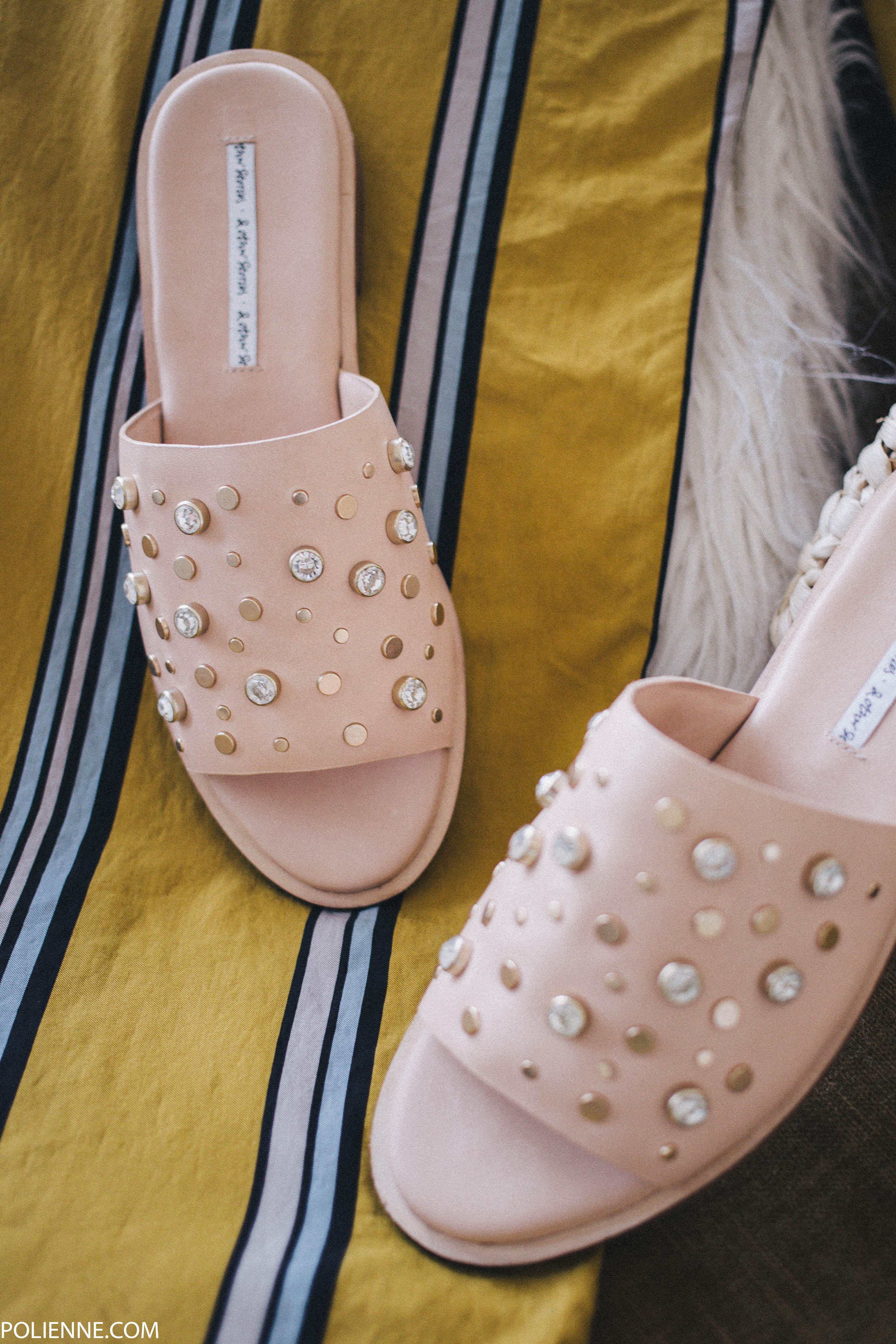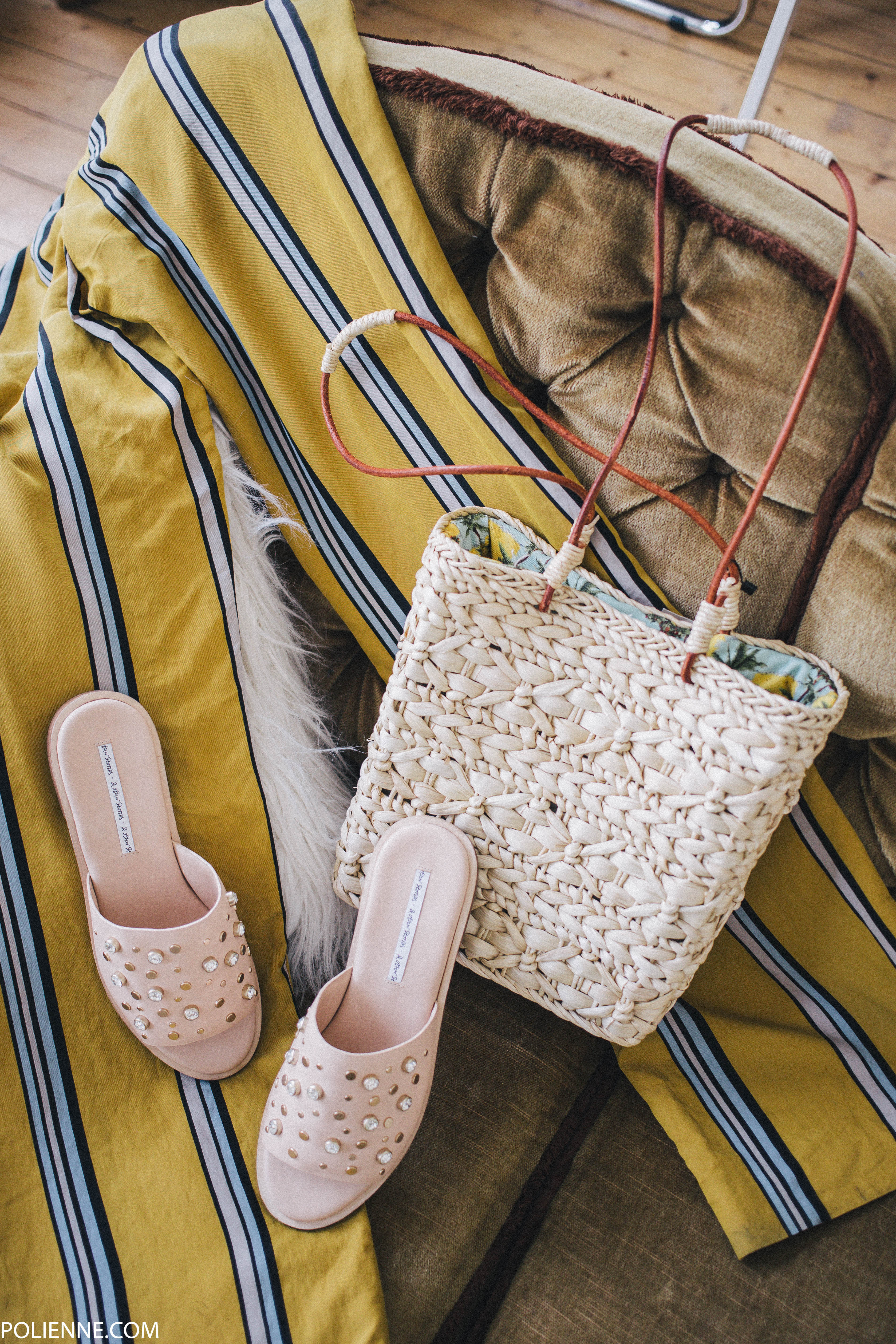 & OTHER STORIES slippers, ZARA palazzo pants, ZARA straw bag