Although I listened to Avril Lavigne a lot during my teens, I was never a sk8er girl. Now, years later, I did copy her look!
I did opt for a slightly modernised version without the loose tie and wrist bands… Since I wore this outfit in Zürich last weekend (brrr), the longsleeve underneath the tee was more a practical decision than an aesthetic one. However, I loved the look of it so much that I decided to go all the way and added the statement belt as well. I switched the Converses for more colourful sneakers and finished the outfit with that amazing vintage Aigner bag I scored at a flea market!
My Zürich post will follow very soon, by the way! I've noticed that lots of you are super curious to discover more of the city, and I can already tell you that it's definitely worth a visit! Worth the investment too, as it isn't the most affordable city in the world. Anyway, more on that soon — let me know what you think of the outfit! Would love to know your opinion!
PS: yes, after writing this post I did get lost on the internet reading about all the Avril Lavigne replacement conspiracy theories… Another afternoon well spent! 🙂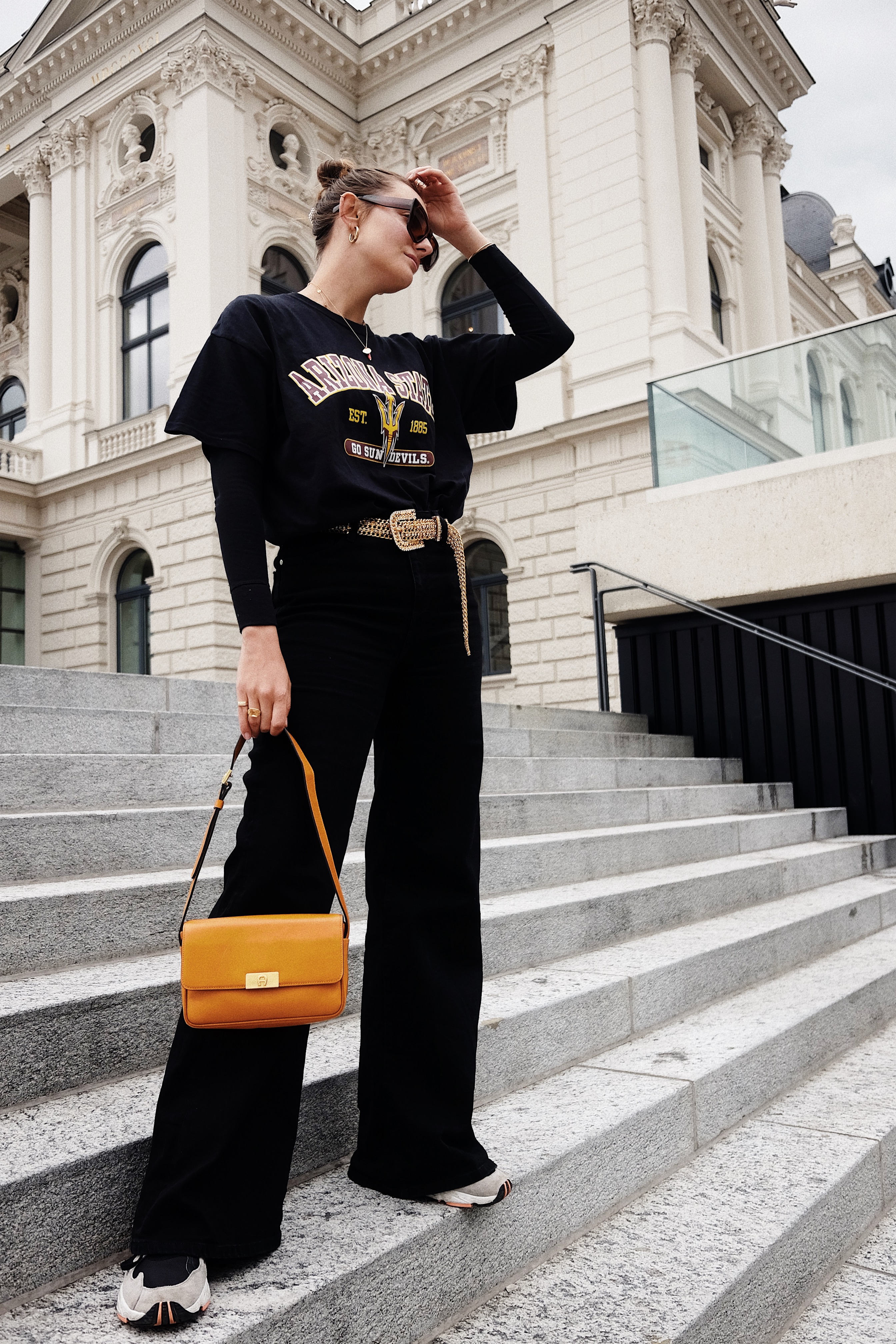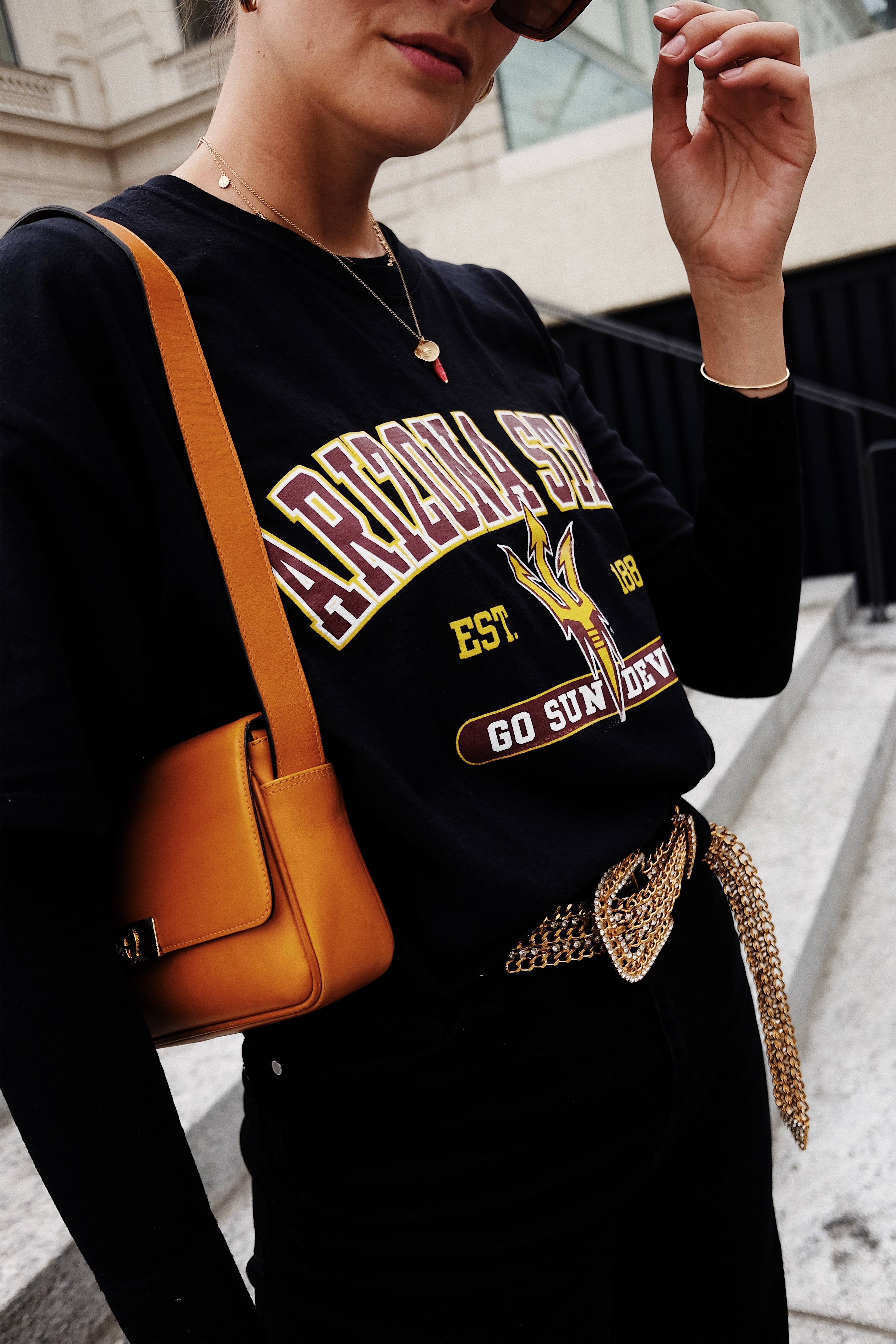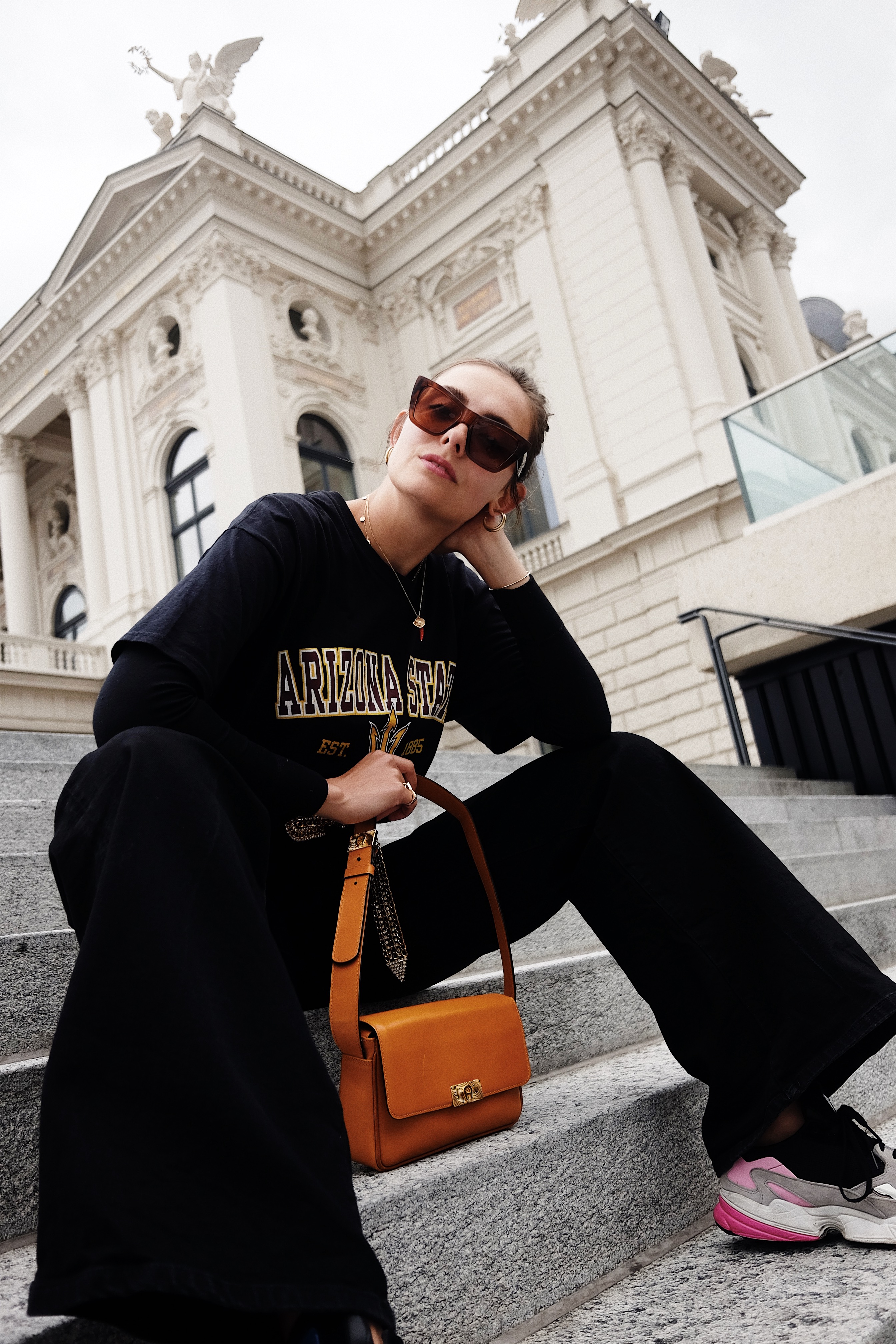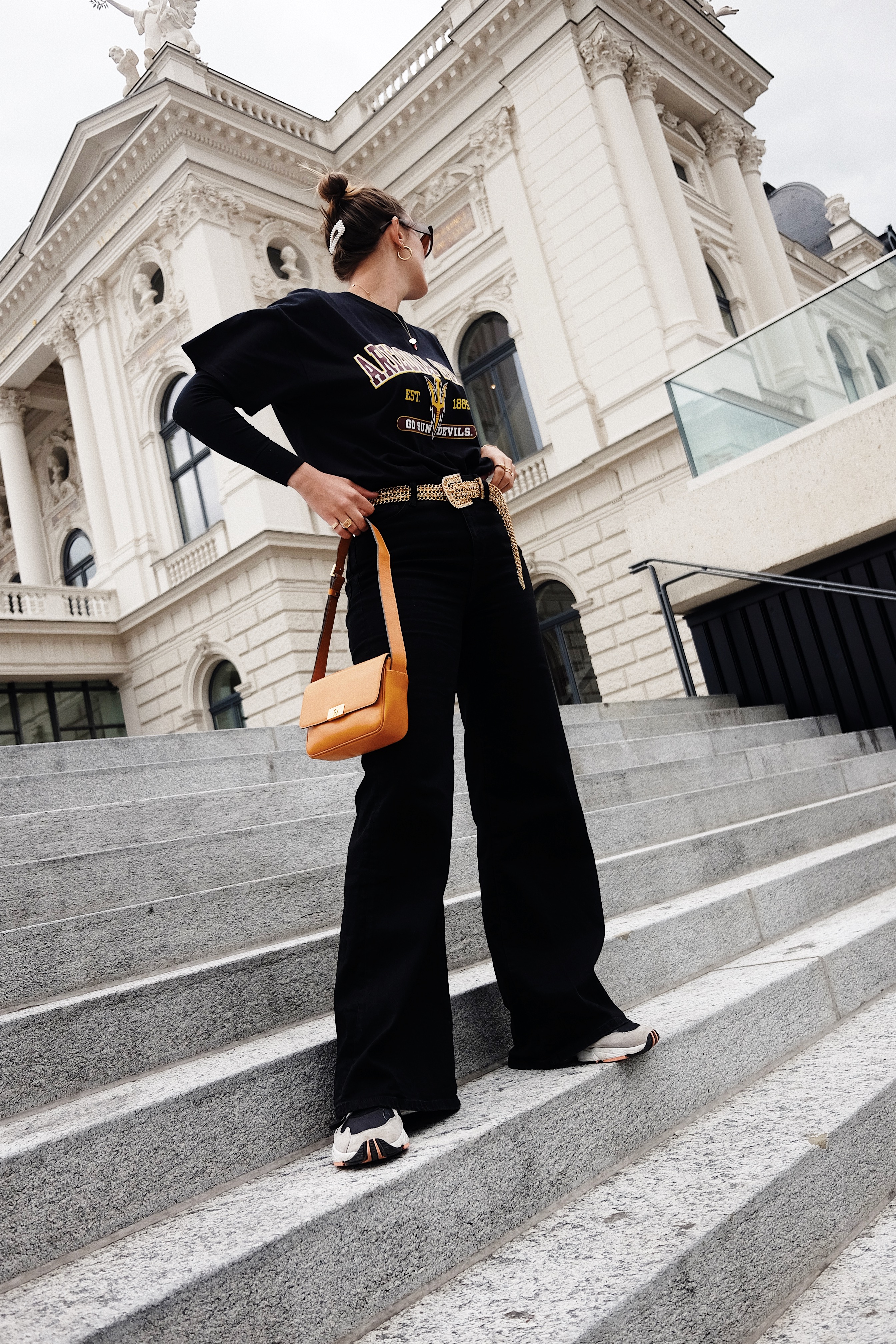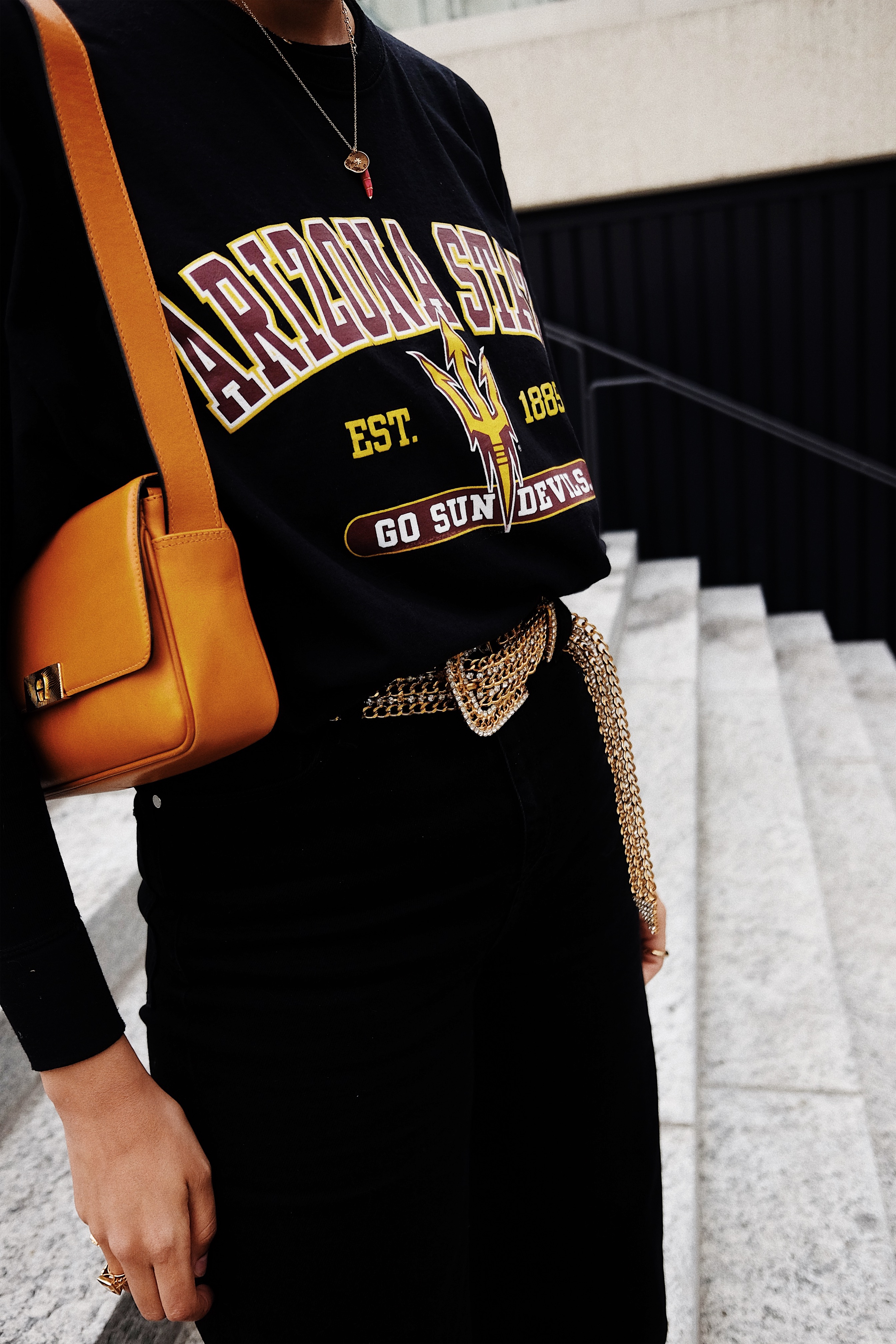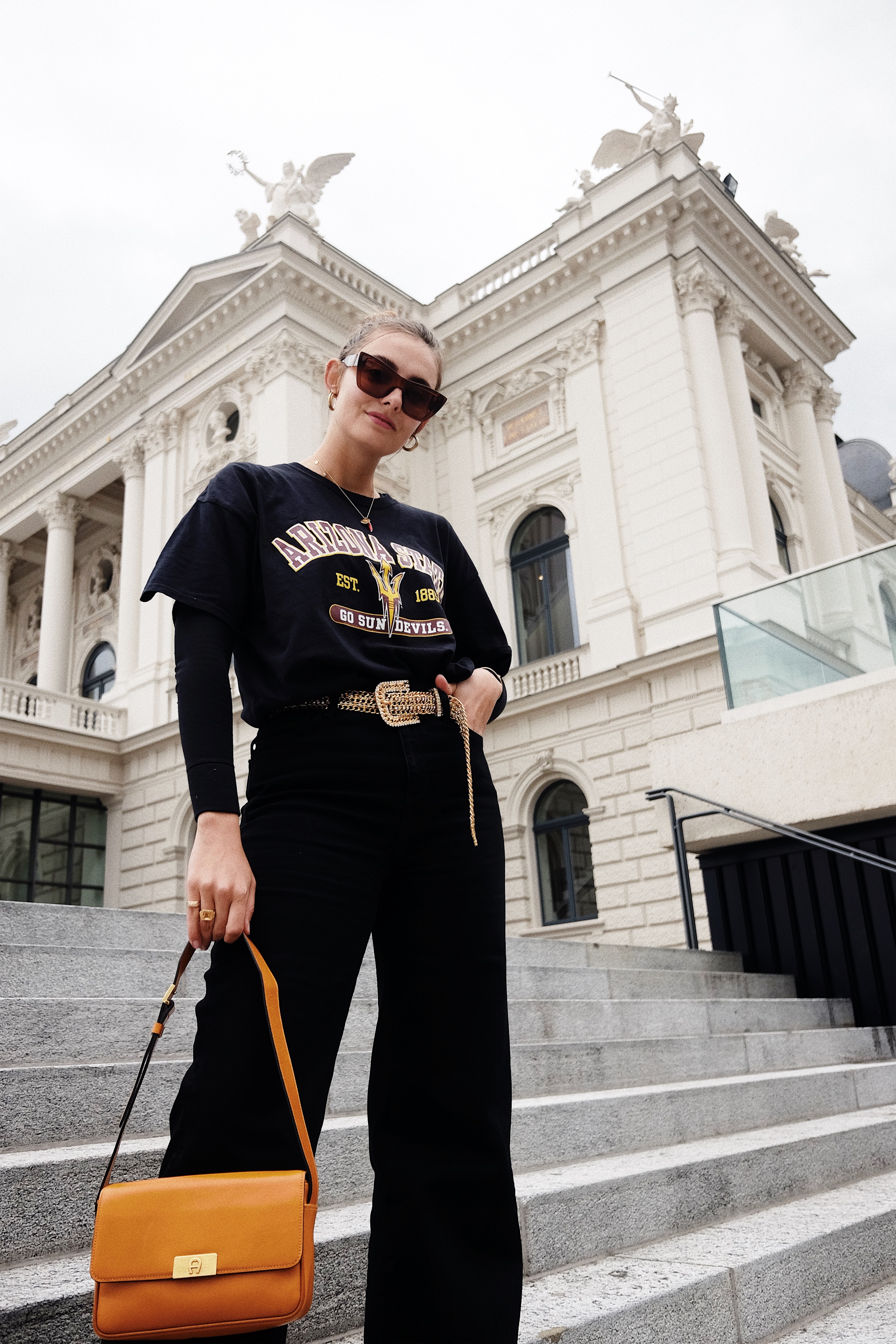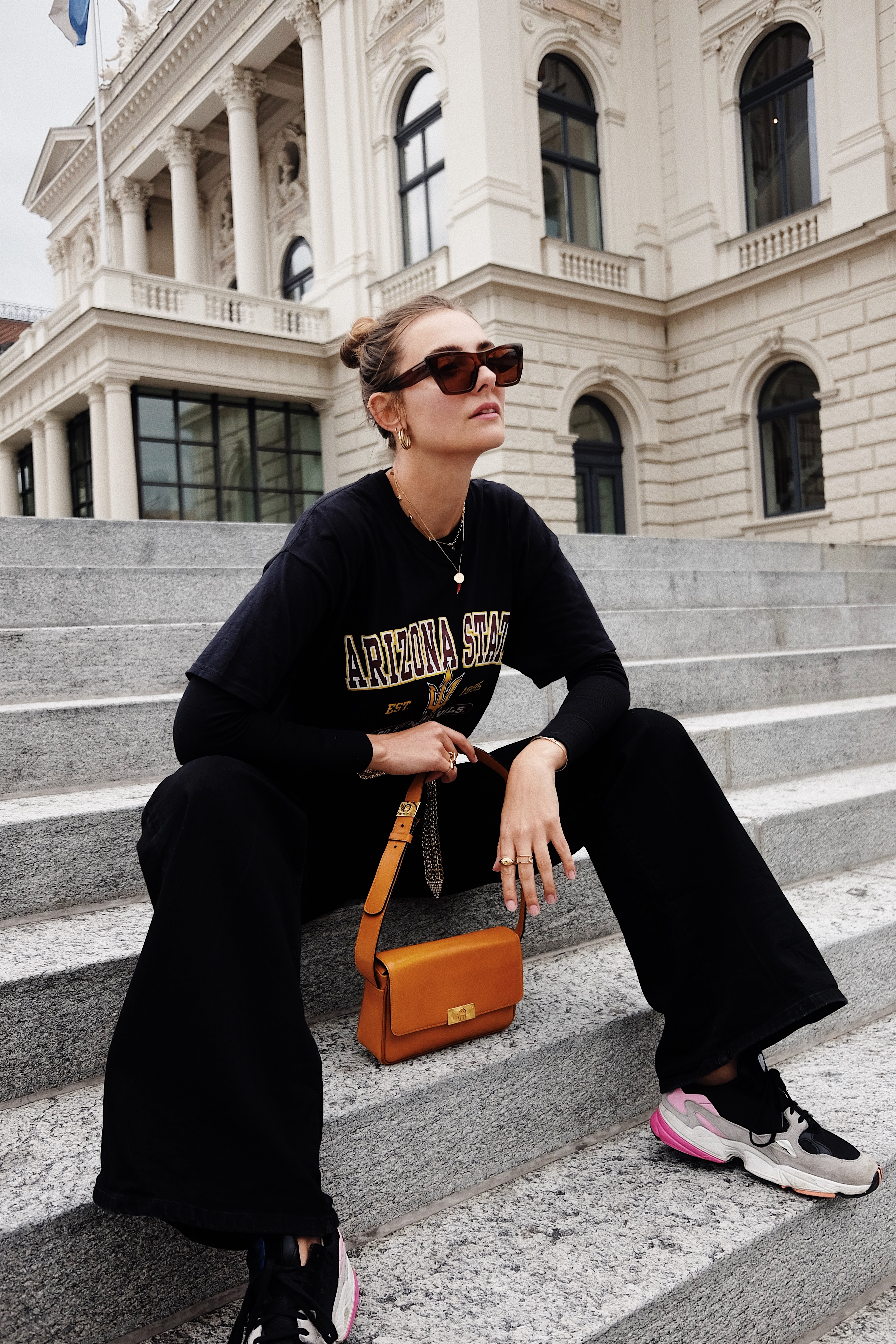 ARIZONA city tourist tee, MANGO wide trousers, RIOT vintage golden belt, WEEKDAY sunglasses, ADIDAS sneakers, AIGNER vintage bag from Zürich fleamarket
Photos by Lisa M.