Such a catching title, really. I've been so busy finally catching up on all those January emails, work proposals and photo edits that I simply have no writing inspiration left. Luckily, this look doesn't need that much explanation!
Last week the boyfriend and I took off for a short trip to Dublin, the city of Guinness, clover and …leprechauns, apparently. Apart from that, Dublin (and Ireland in general) turned out to be the city of knitwear too! And let me tell you, I like knitwear a lot more than I like leprechauns.
During our little getaway Enterprise Ireland introduced me to a fantastic Irish brand called Irelands Eye, which is a family owned knitwear manufacturer with sweaters that feel like a cocoon of warmth to shield you from the elements. Tried and approved! The weather guided us through all 4 seasons in a few days only, and this knit turned out the perfect shelter.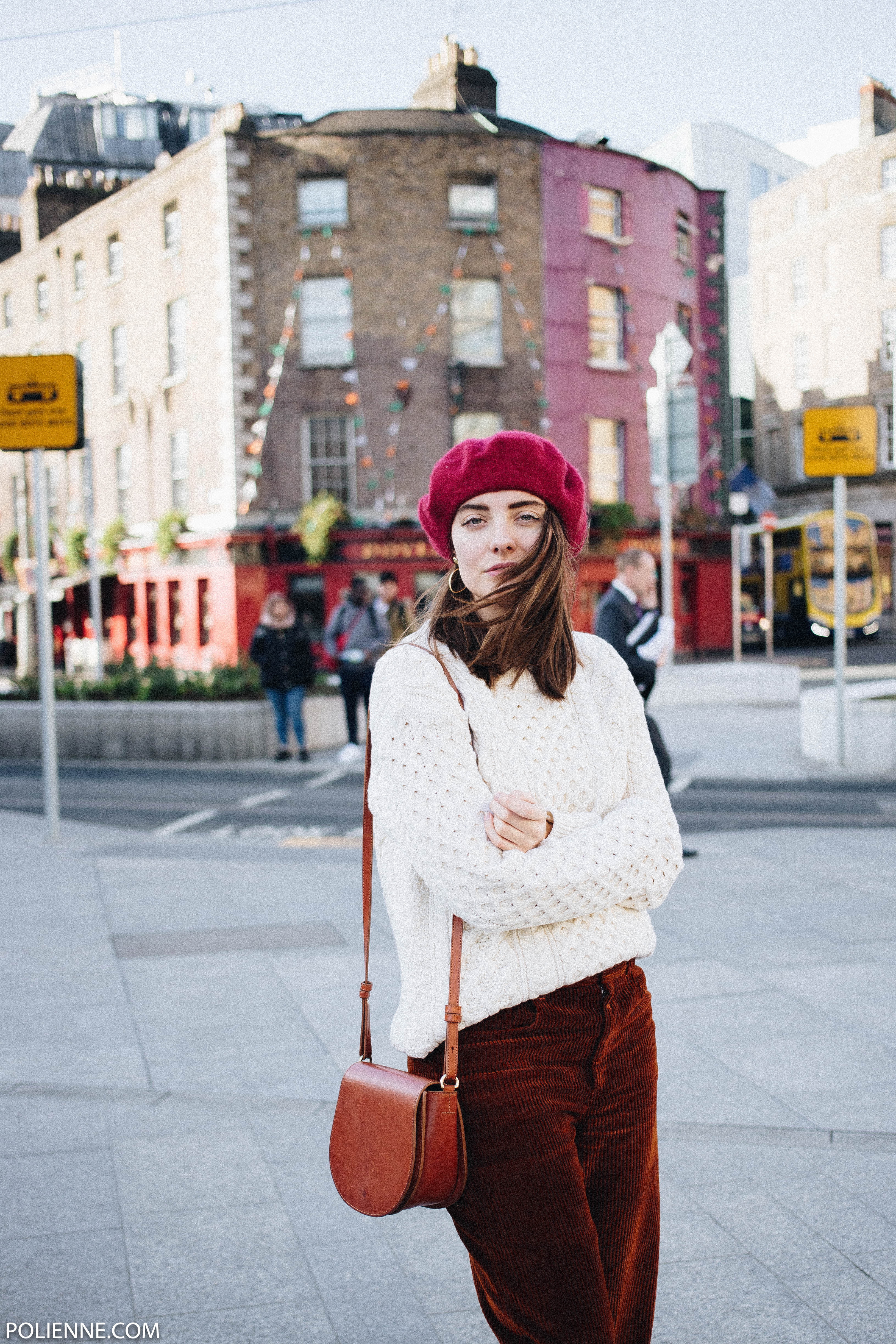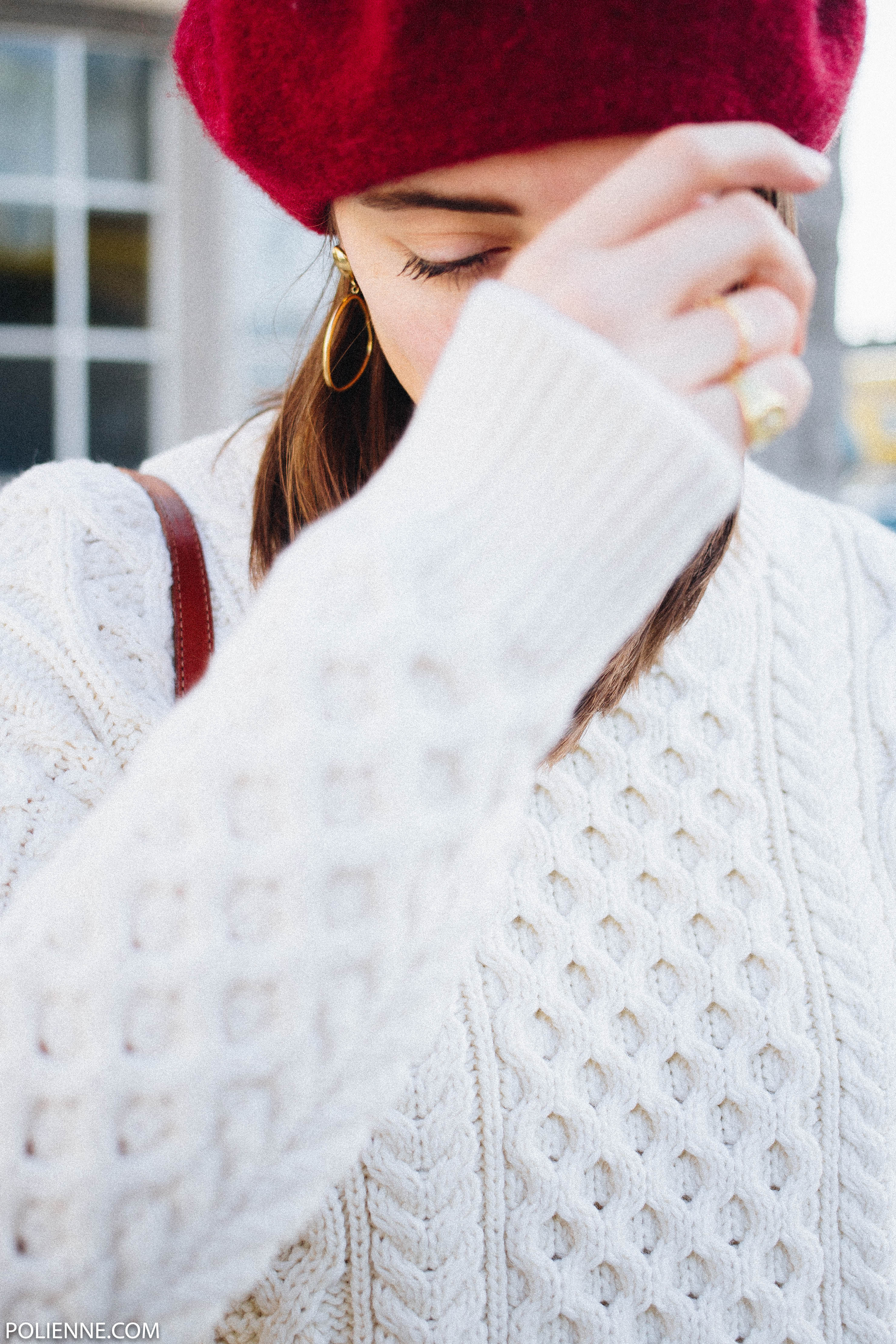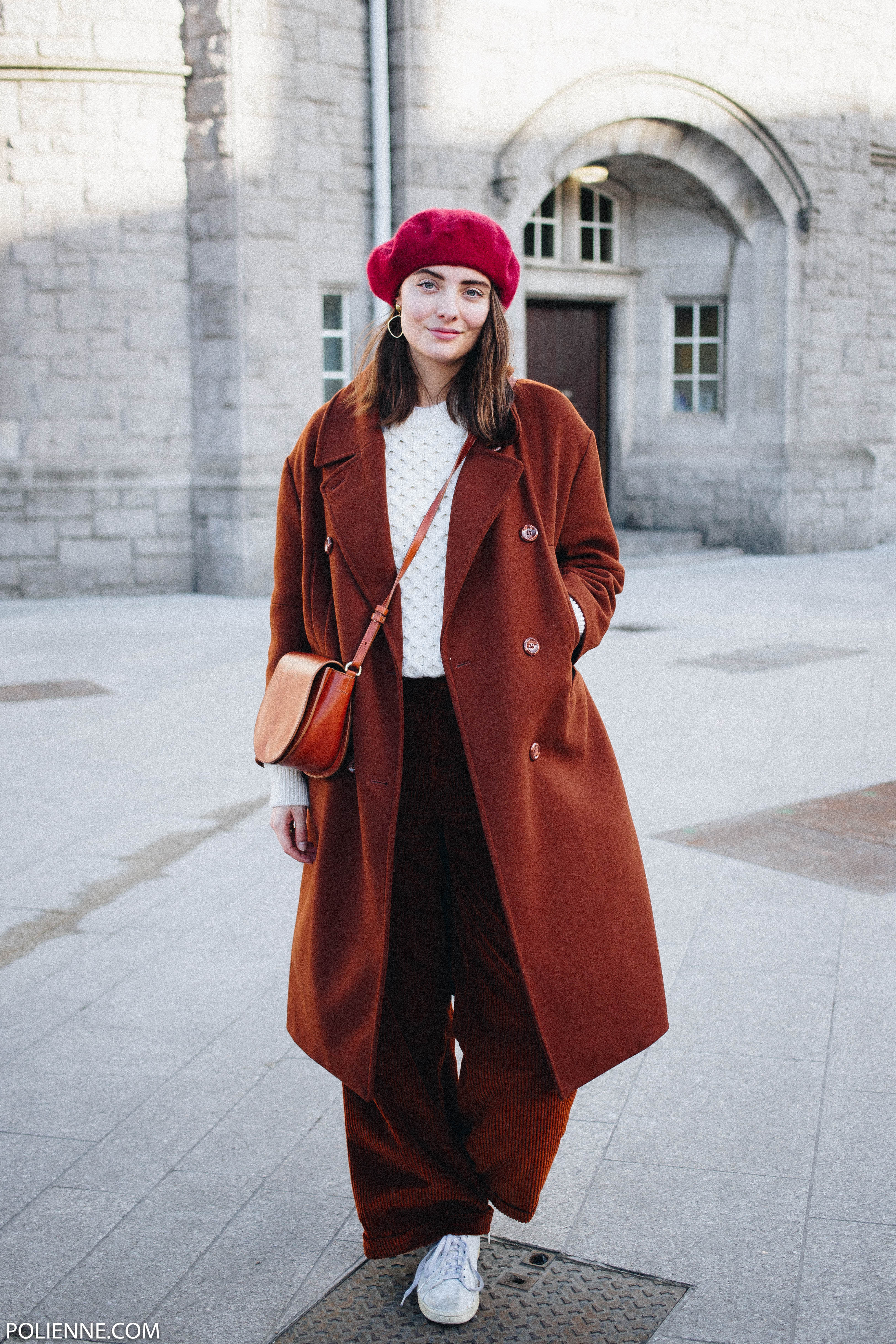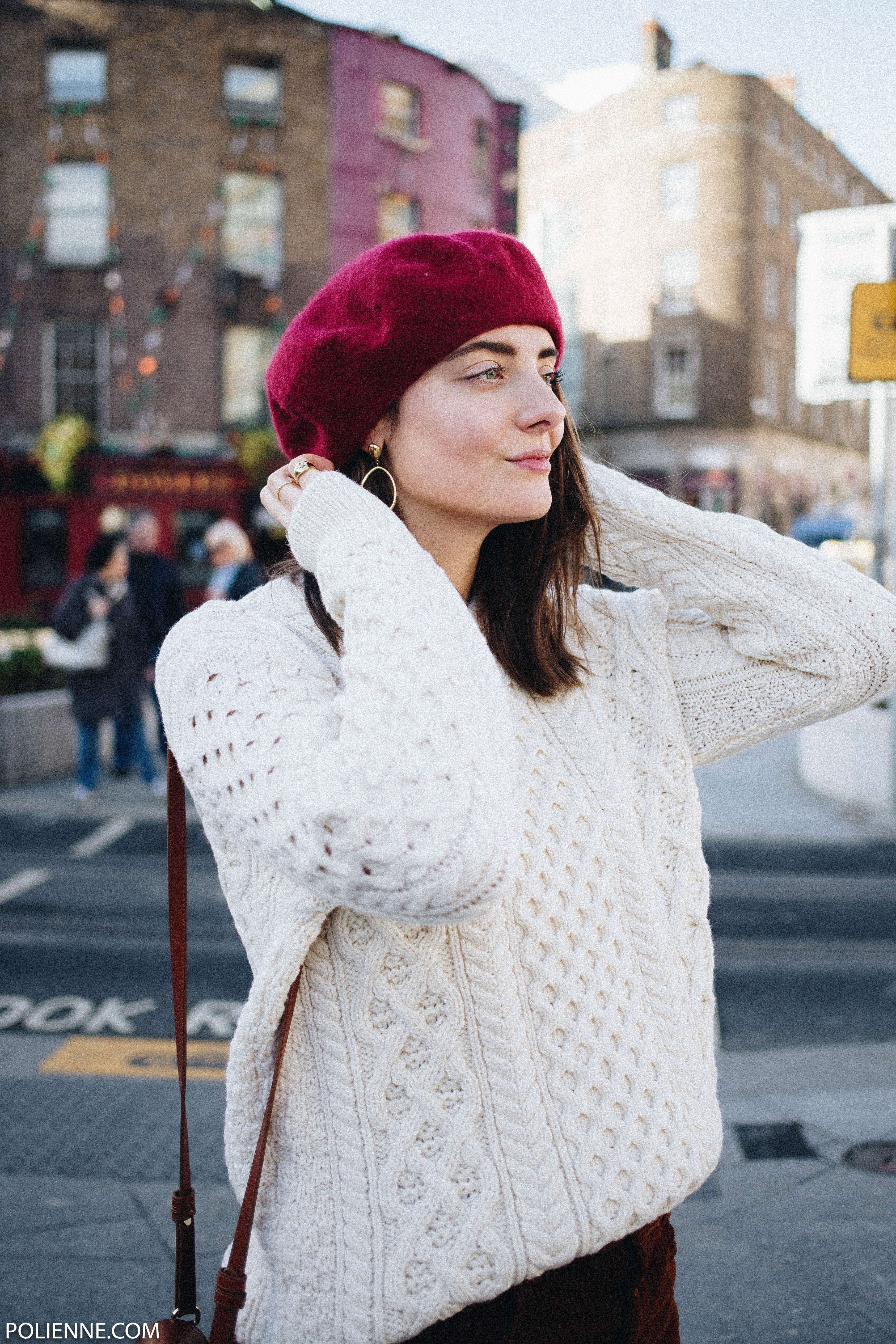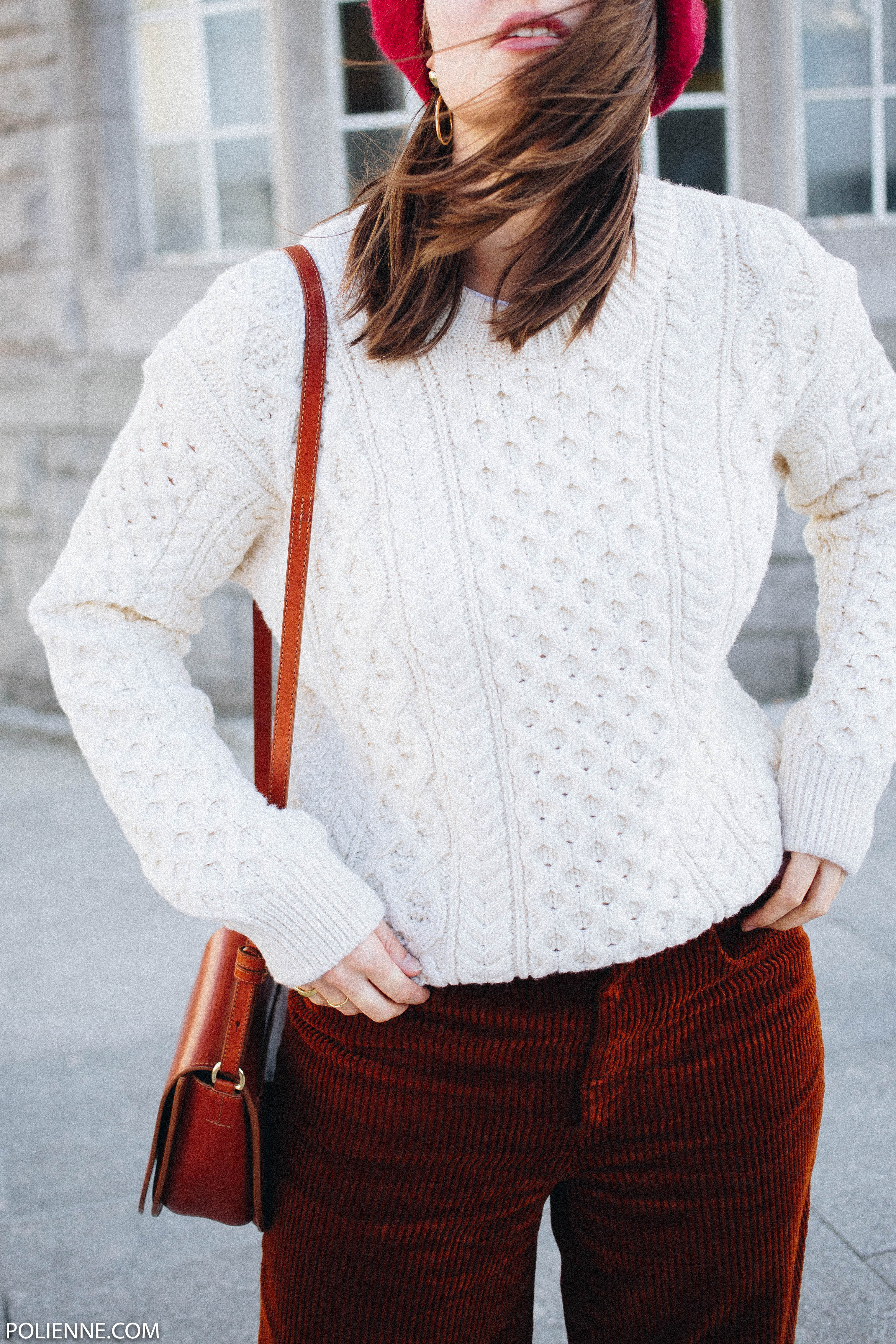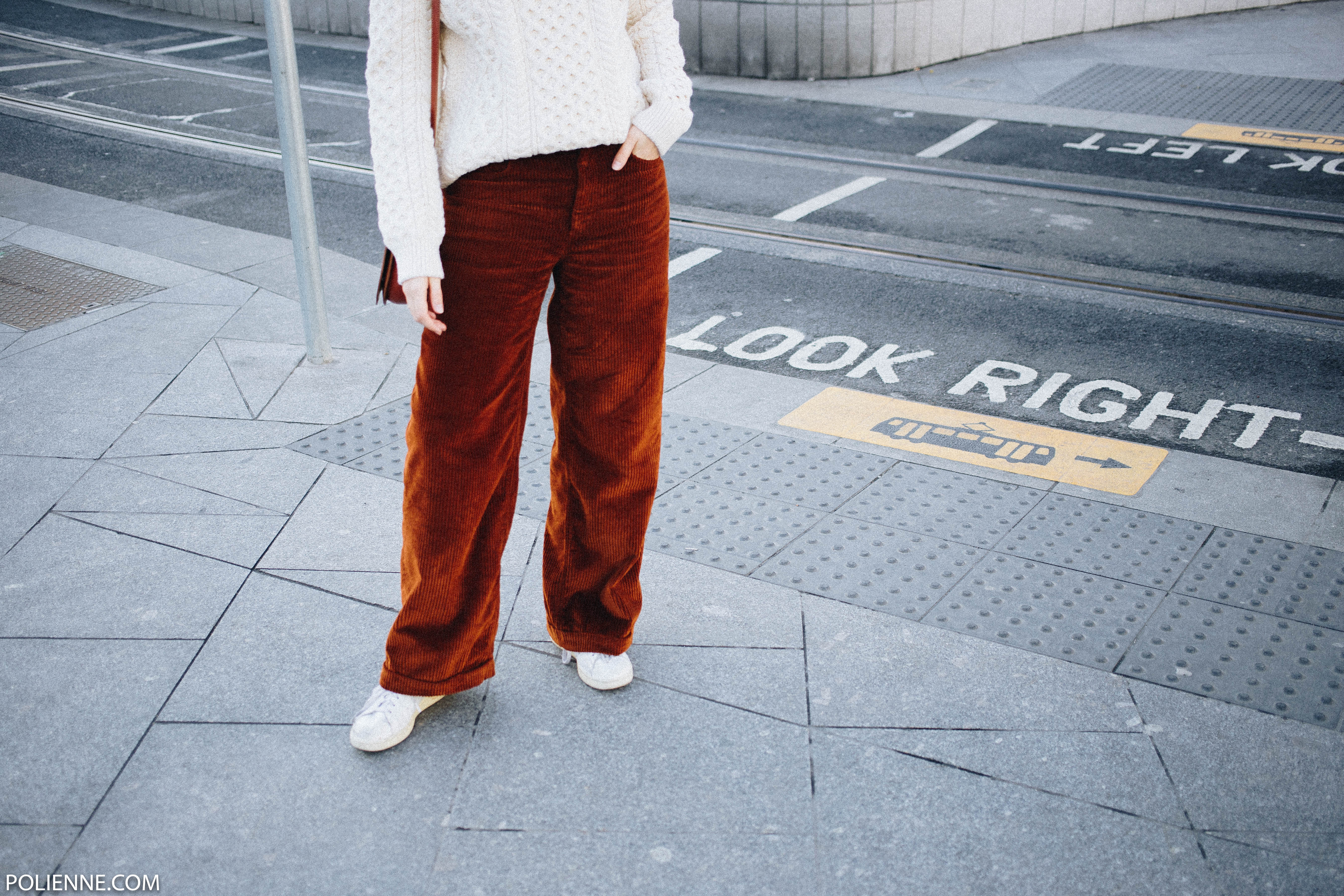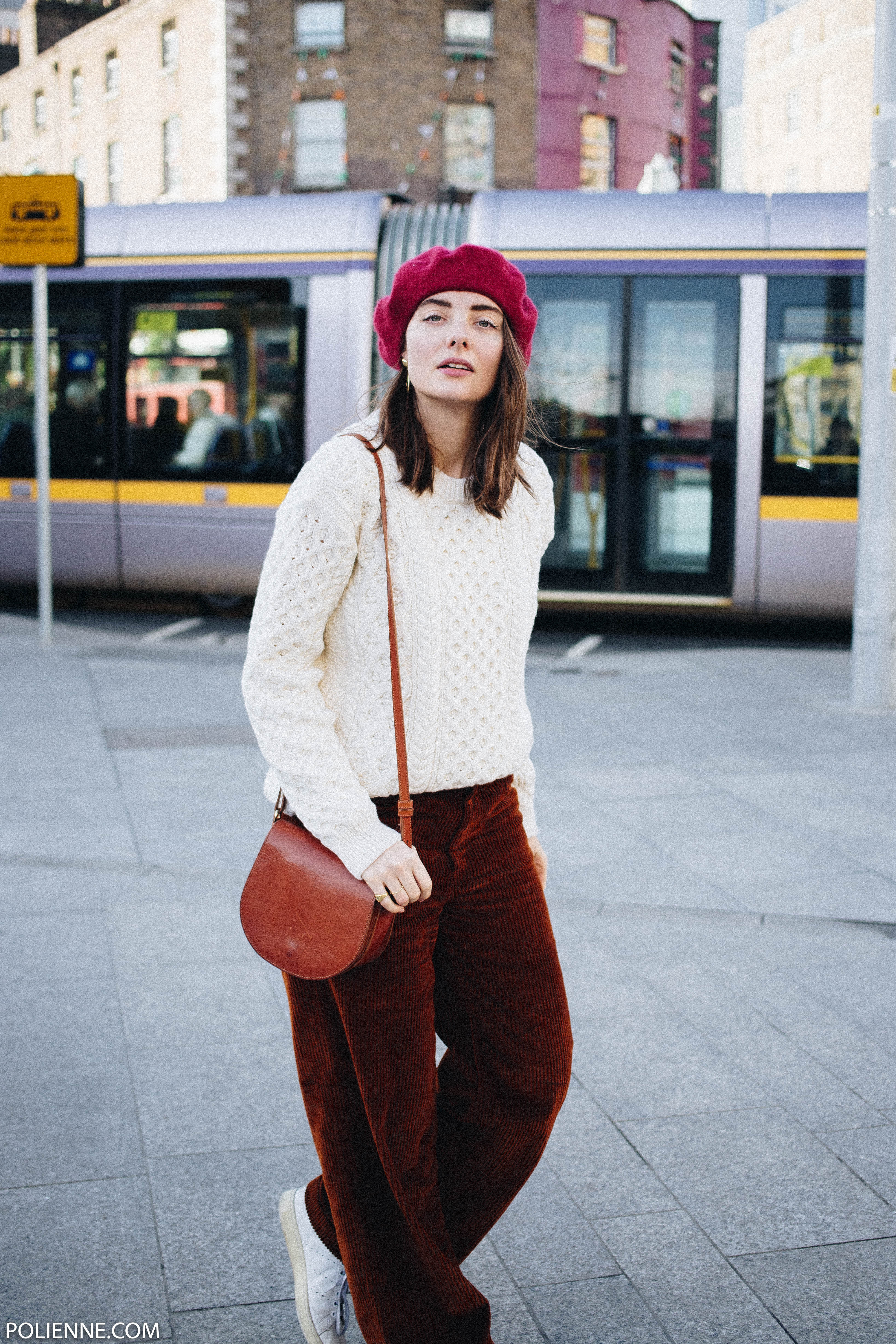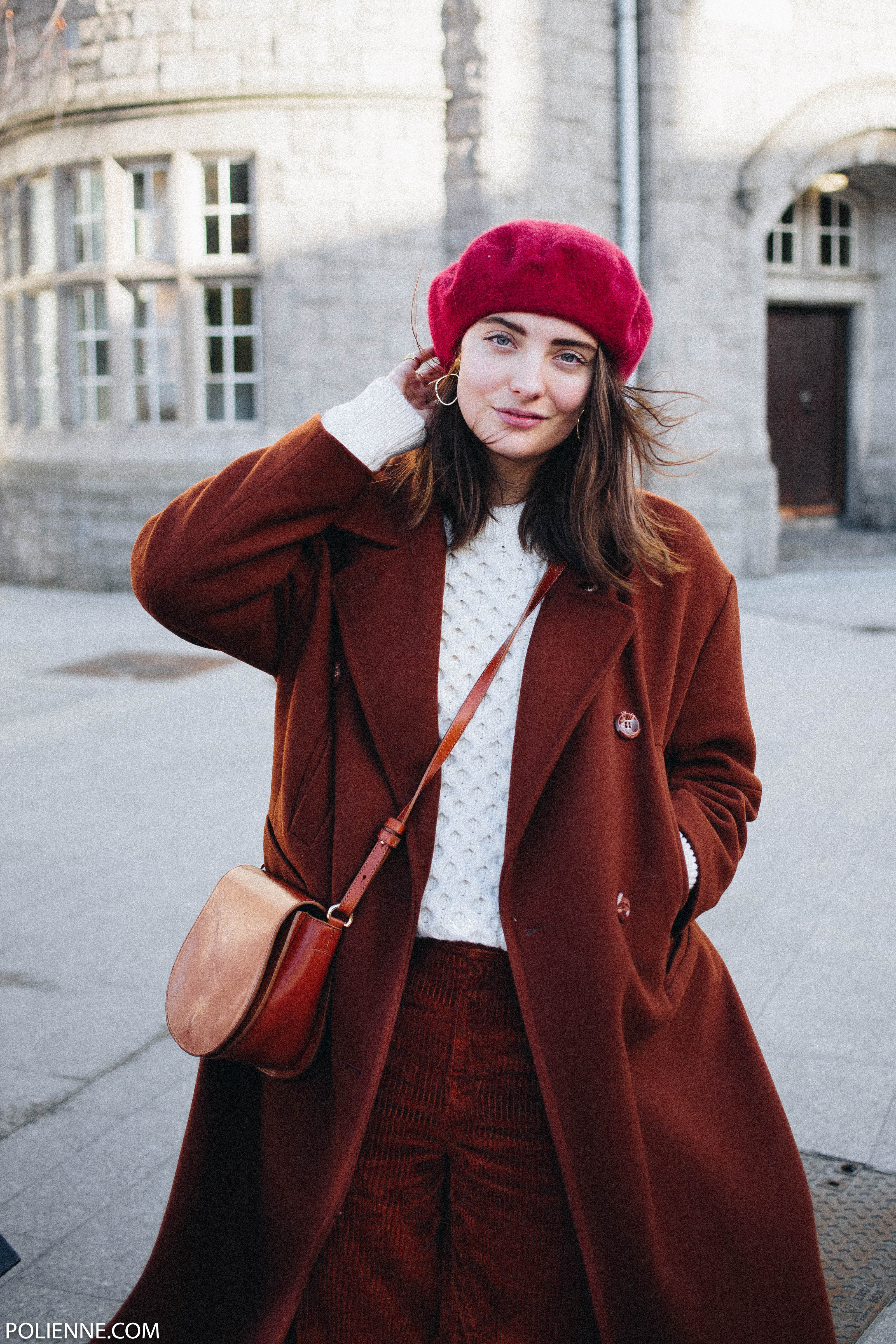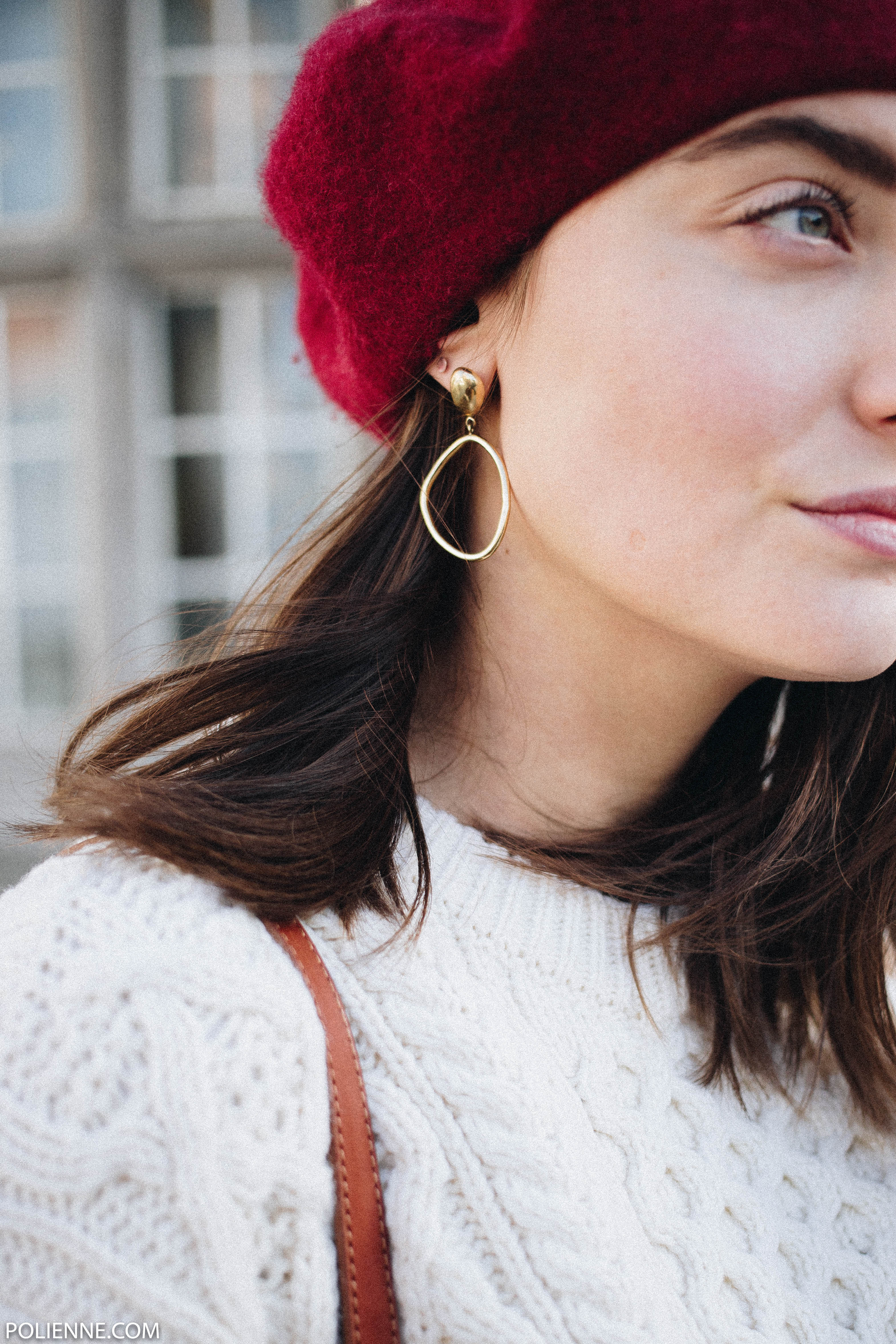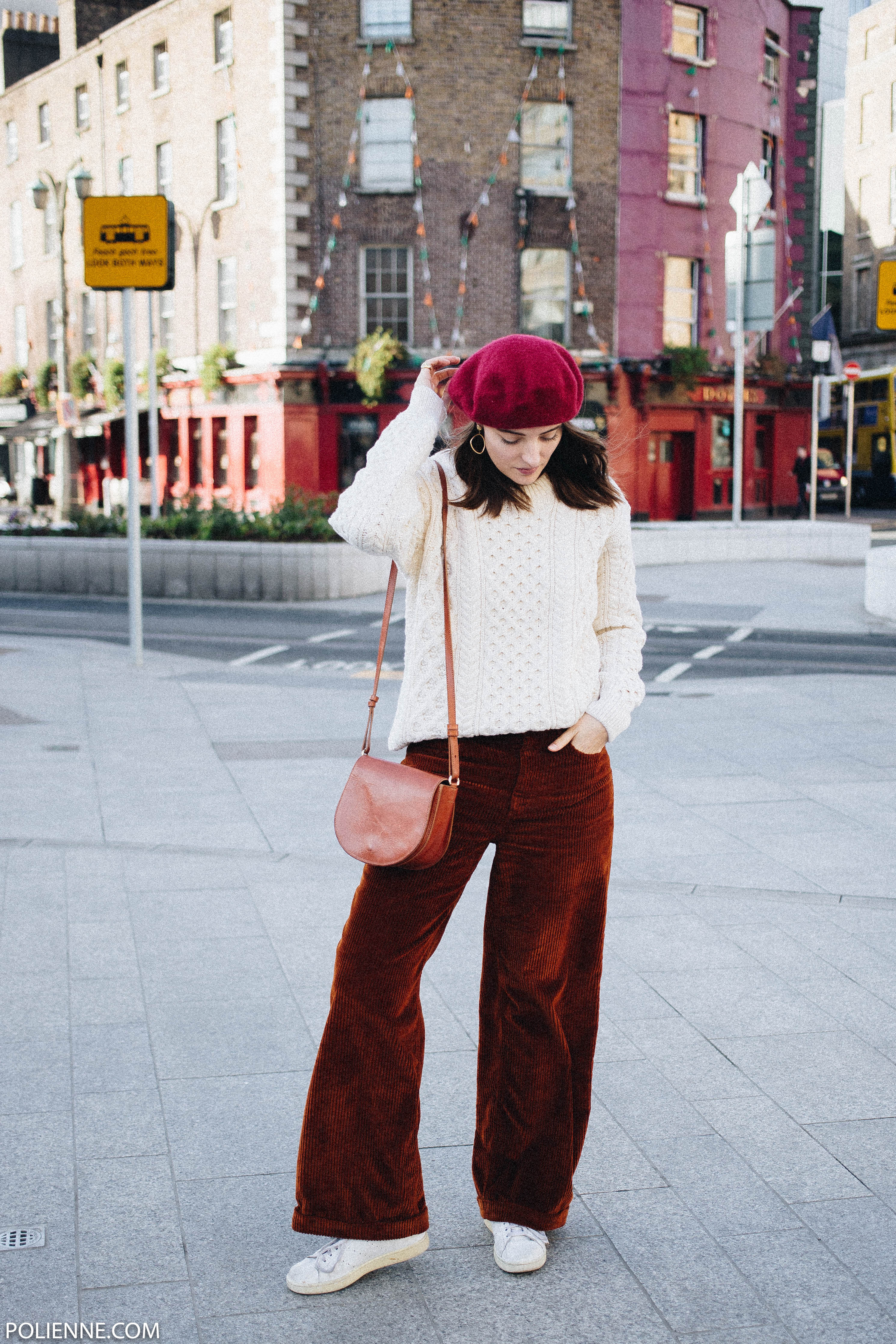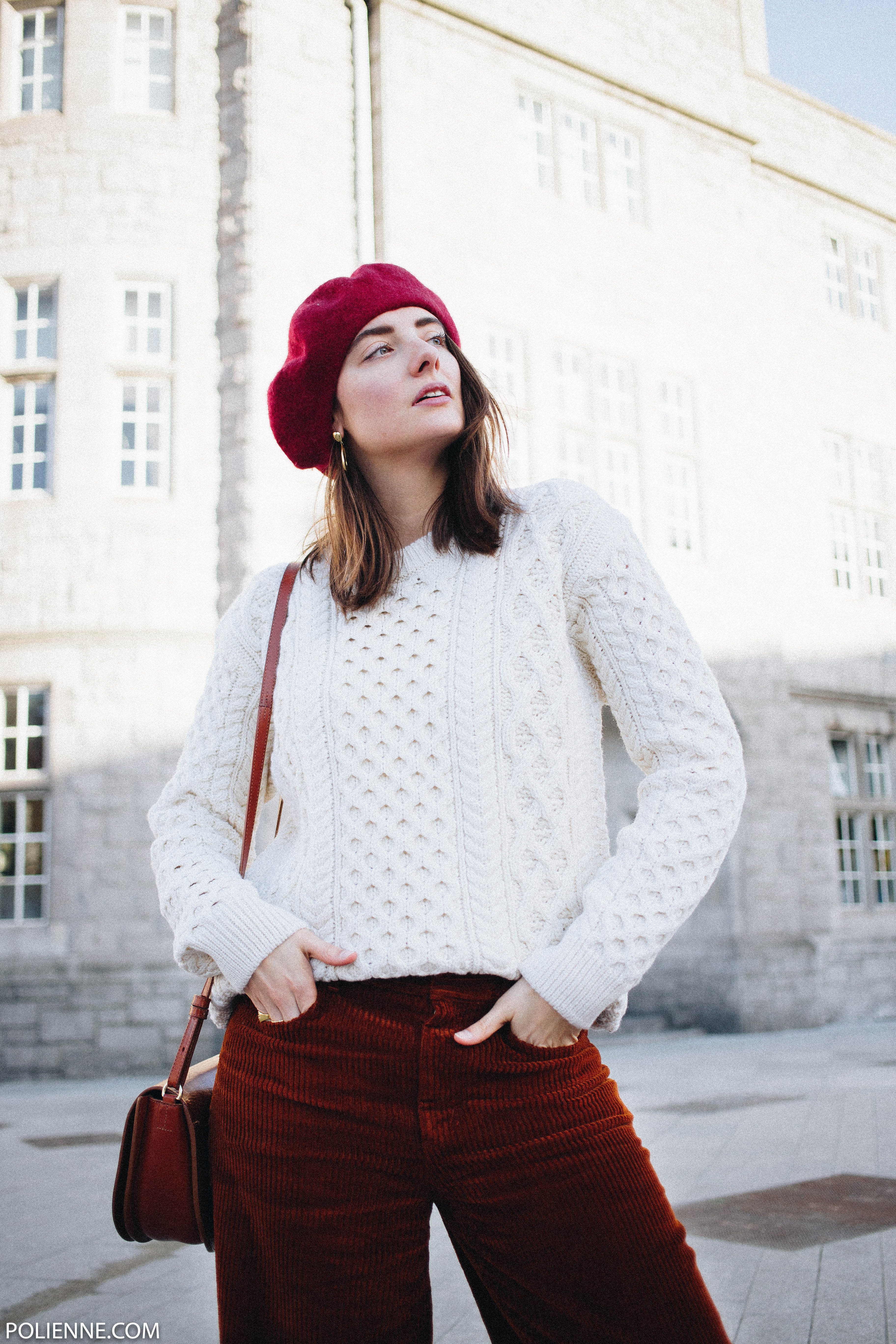 We also paid a quick visit to the Irelands Eye factory, located just 20 minutes outside of Dublin. The opportunity to actually see where your clothes are made, is one that everyone should instantly grab! The family business is still very much about checking every single piece for quality and correcting possible faults by hand. Admirable!
IRELANDS EYE c/o knitwear, COS corduroy trousers, SOKO c/o earrings, CLOSED bag (old), VINTAGE beret, ADIDAS sneakers, H&M coat (old)
Photos by Daan Schepers