I'm back from my trip to New York and although the jetlag is still in full force, I couldn't wait to share a first outfit with you guys!
By now you've seen on Instagram that I was invited to NYC by H&M to attend the big #HMoschino collection launch! A press trip like this is pretty much a dream, that obviously doesn't need any explaining. I will tell you more about the trip in general in a New York photo diary soon, so let's focus on this outfit first!
This is what I wore on our first day in the Big Apple, after an 8 hour flight and 3 hours of getting through immigration and security at the airport. I figured that I could turn the exhausted mood into a fab one by getting a long shower and changing into an over the top outfit. As you can see, the result turned out quite eclectic, and that turned out to be the red wire throughout my NYC outfits. You'll see plenty more 😉
This puffer jacket is from last year, but still an absolute favourite! I combined it with brand new items, including my beloved Fendi boots (!!), flowy snake print H&M skirt (told you the snake print is back) and that fuzzy fuzzy pink knit (remember my wishlist?). The result is weird, but fun. And fashion is supposed to be fun, right?
Let's move on to the pictures then: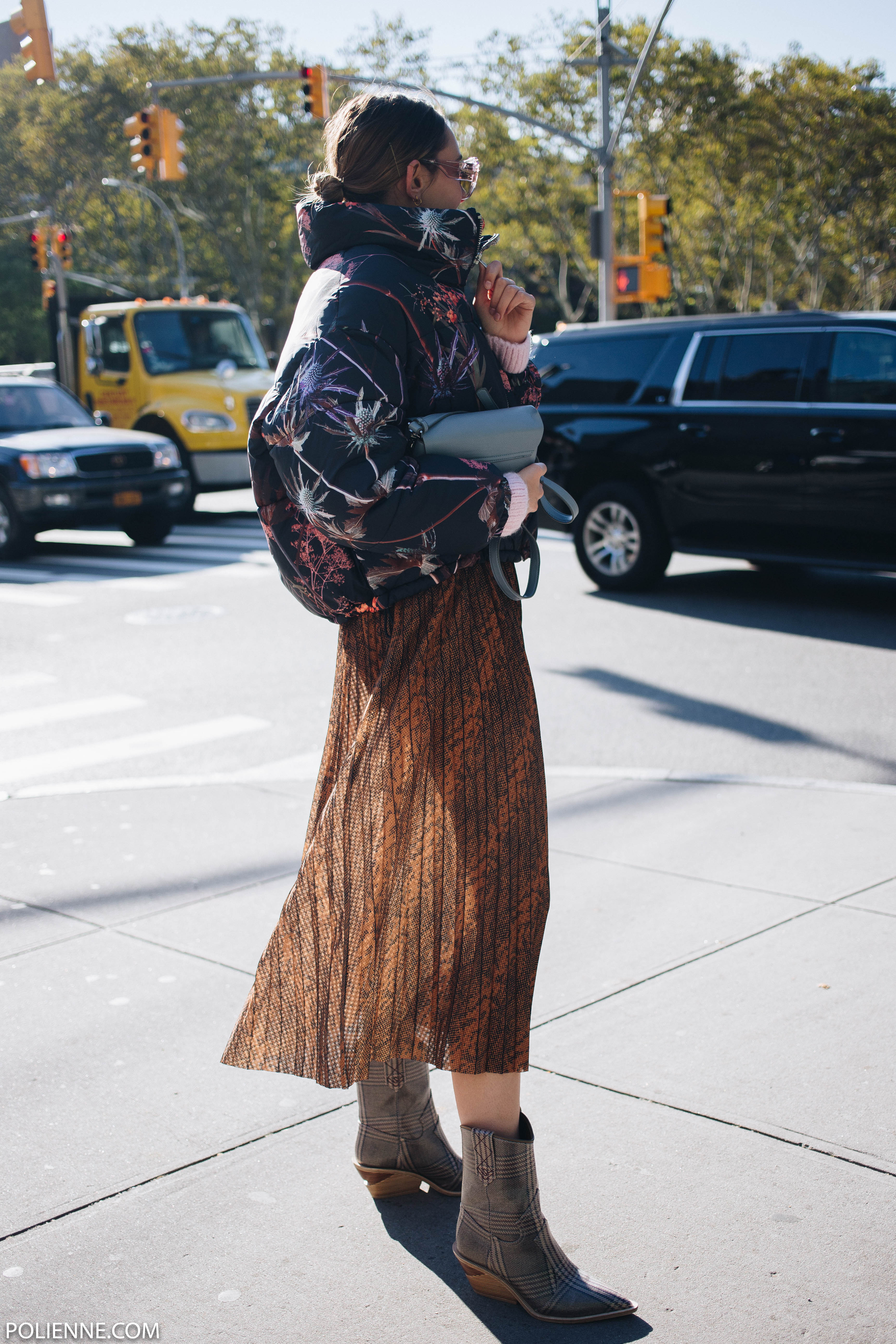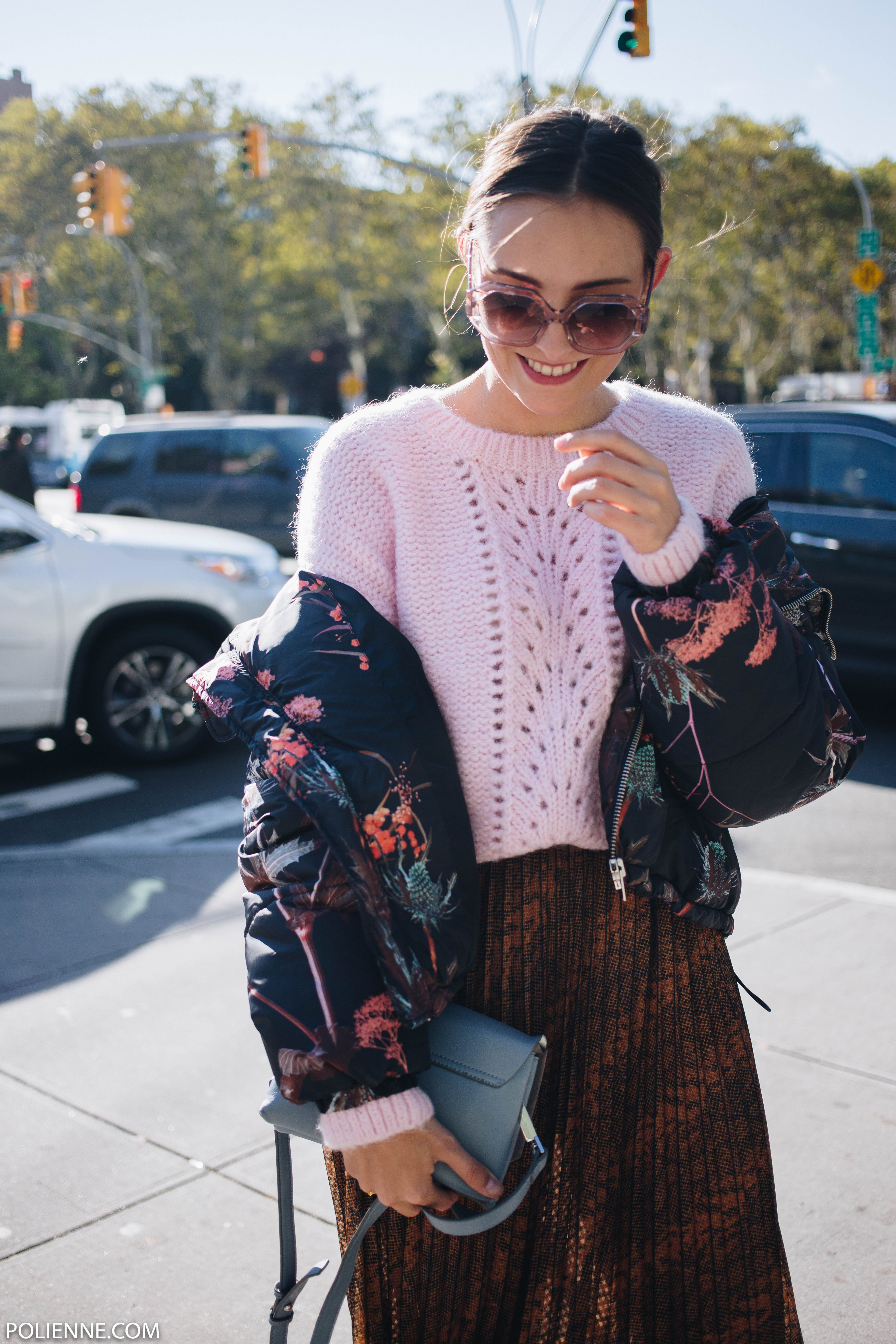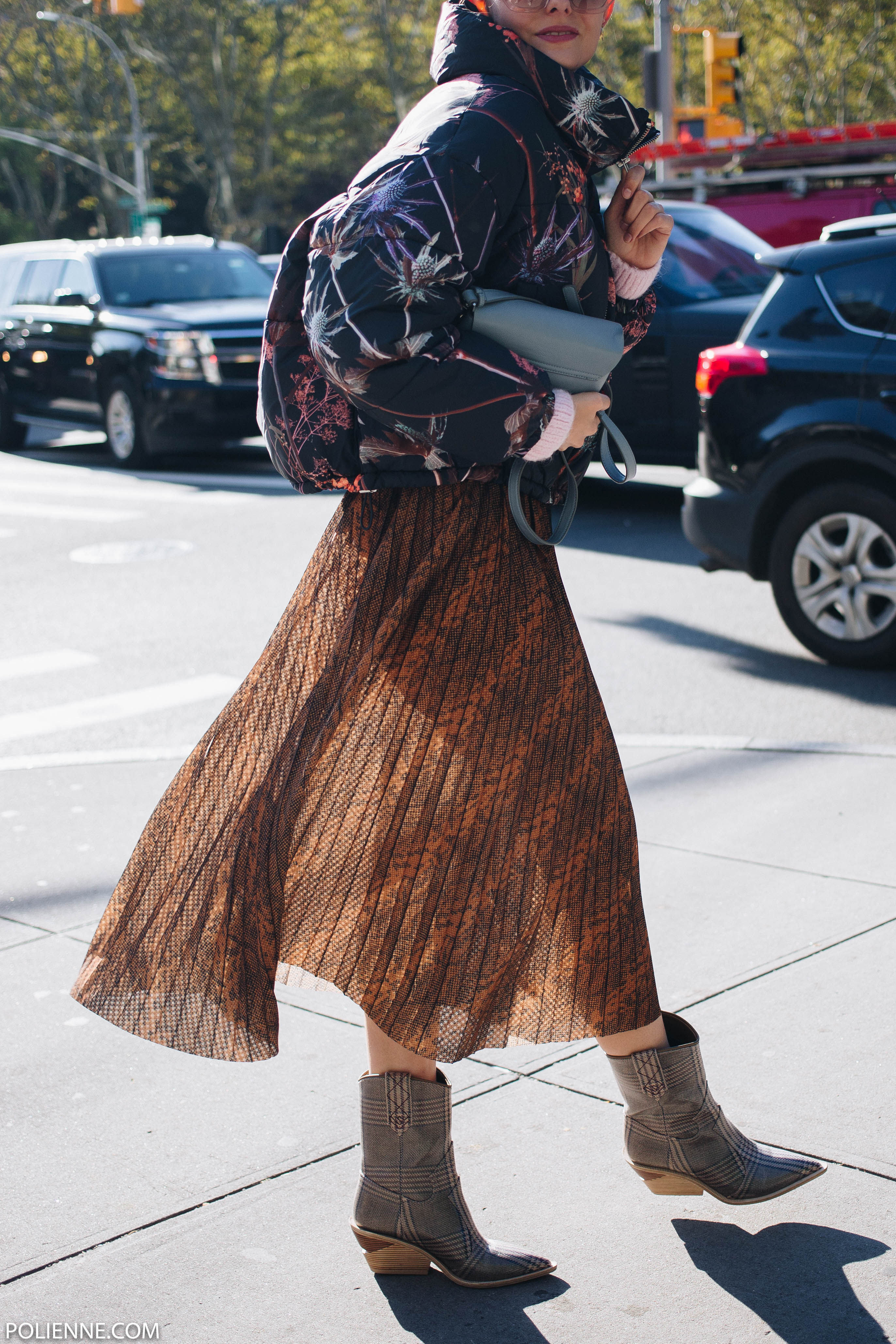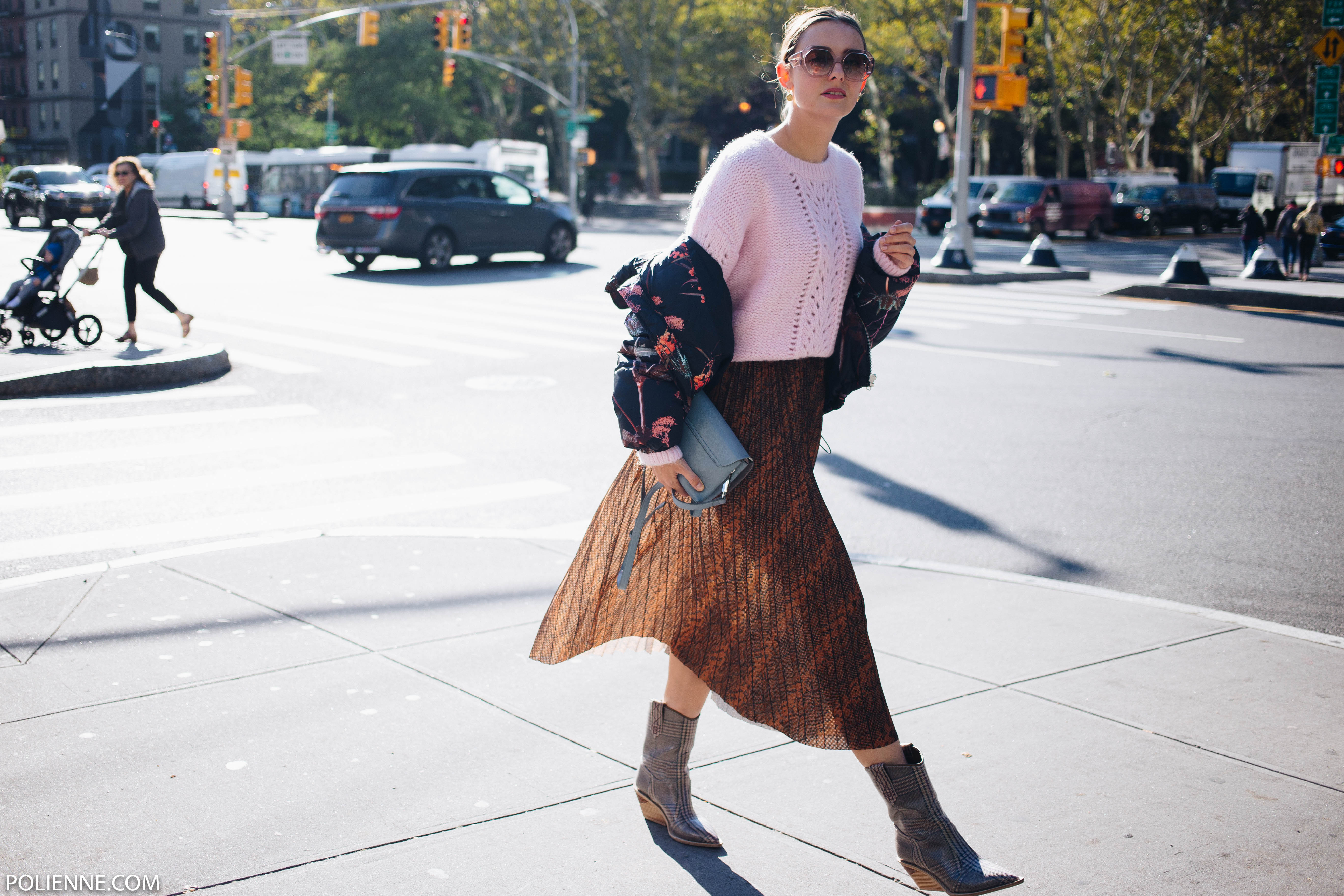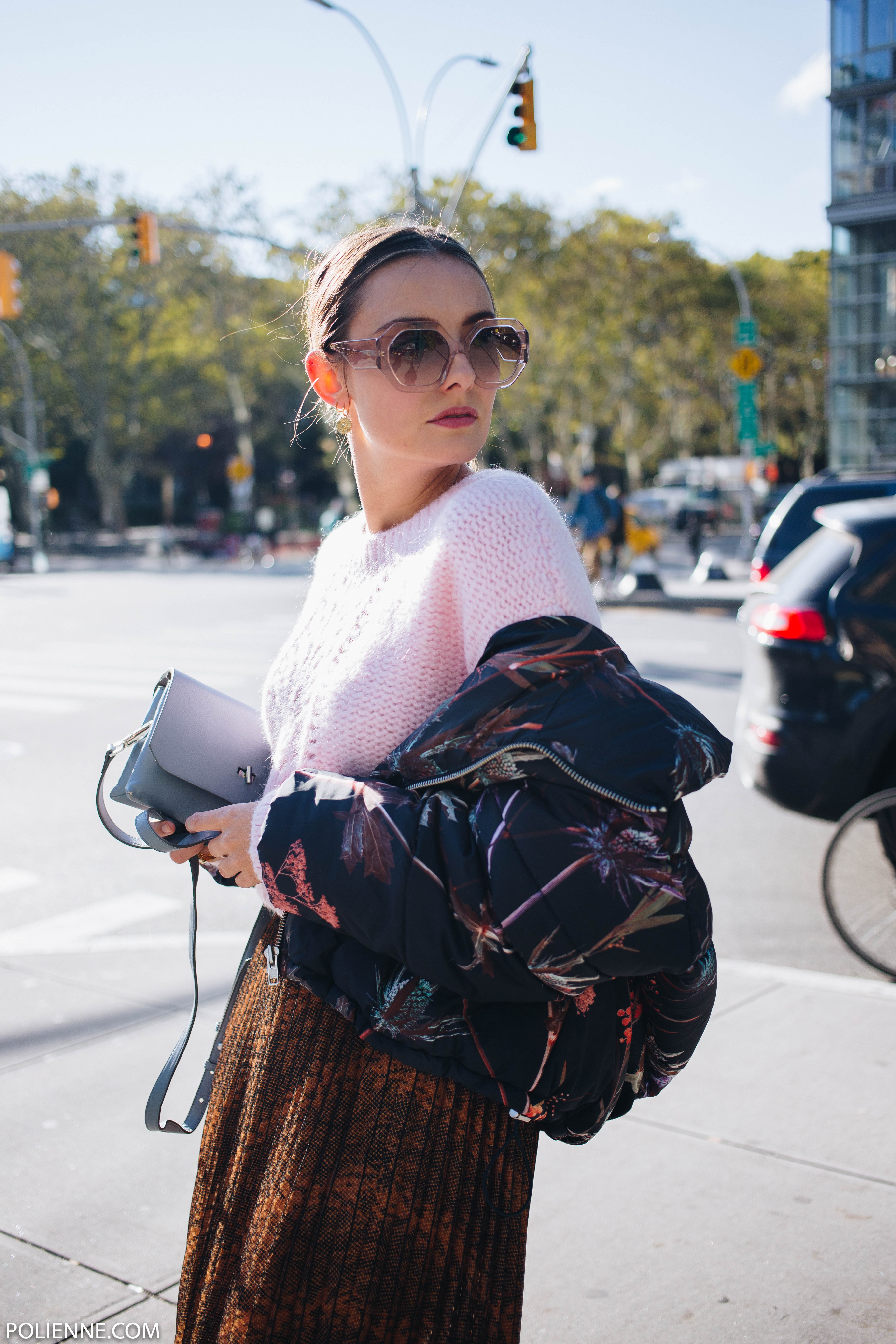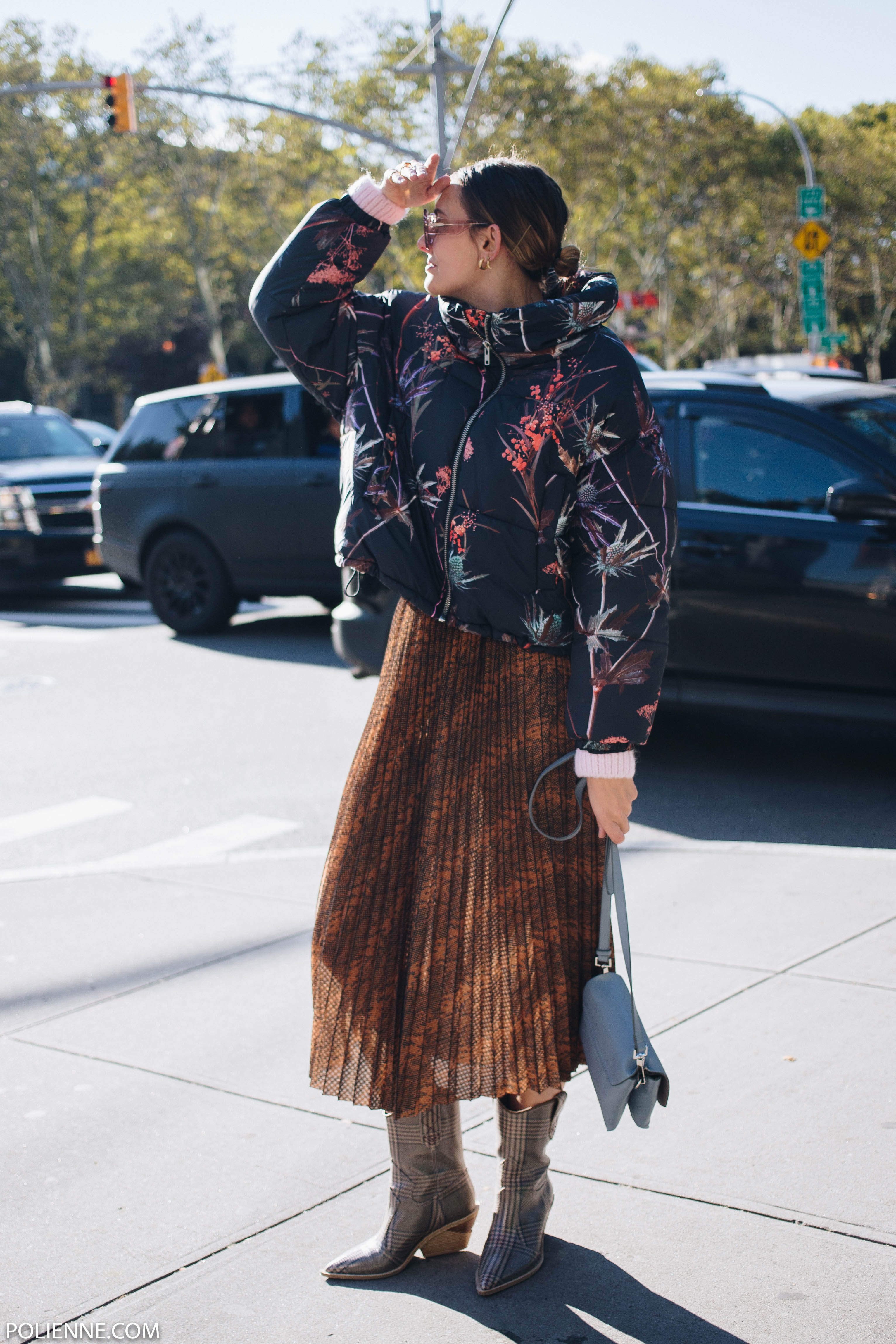 Photos by Tiany Kiriloff
WEEKDAY puffer jacket (old), & OTHER STORIES pink bubblegum knit, H&M snake print skirt, FENDI boots, TOPSHOP baby blue bag (old), EMMANUELLE LEBAS sunglasses (click to shop!)
Find similar pieces below:
What do you think of the look? Too much for you, or would you wear it instantly too?