Ok, actually this was a Monday work look but it works perfectly for strolling around the flower market on Saturday too, AMIRITE?
This adorable check blazer is an unexpected find from a mini shopping trip when I was in Copenhagen last month. While wandering around the city I discovered a huge department store called Illum, which you can compare to Bijenkorf or Galerie Lafayette. They stock the best designer brands (lots of Scandi ones too!), have amazing food options at the top floor and even have a few affordable labels too!
And that's where Envii comes in! I hadn't heard of this Scandi brand before, but I adored their current collection. Took the blazer home, wore it plenty of times ever since. I'm sure it will become a real classic in my wardrobe!
Other classics featured in this look: my good old Levi's denim, these Zara slides I got last year and my brand new Longchamp Amazone it-bag. Oh, and a new & Other Stories belt with GLITTER to add some drama. Love it.
Hope you're having a wonderful weekend!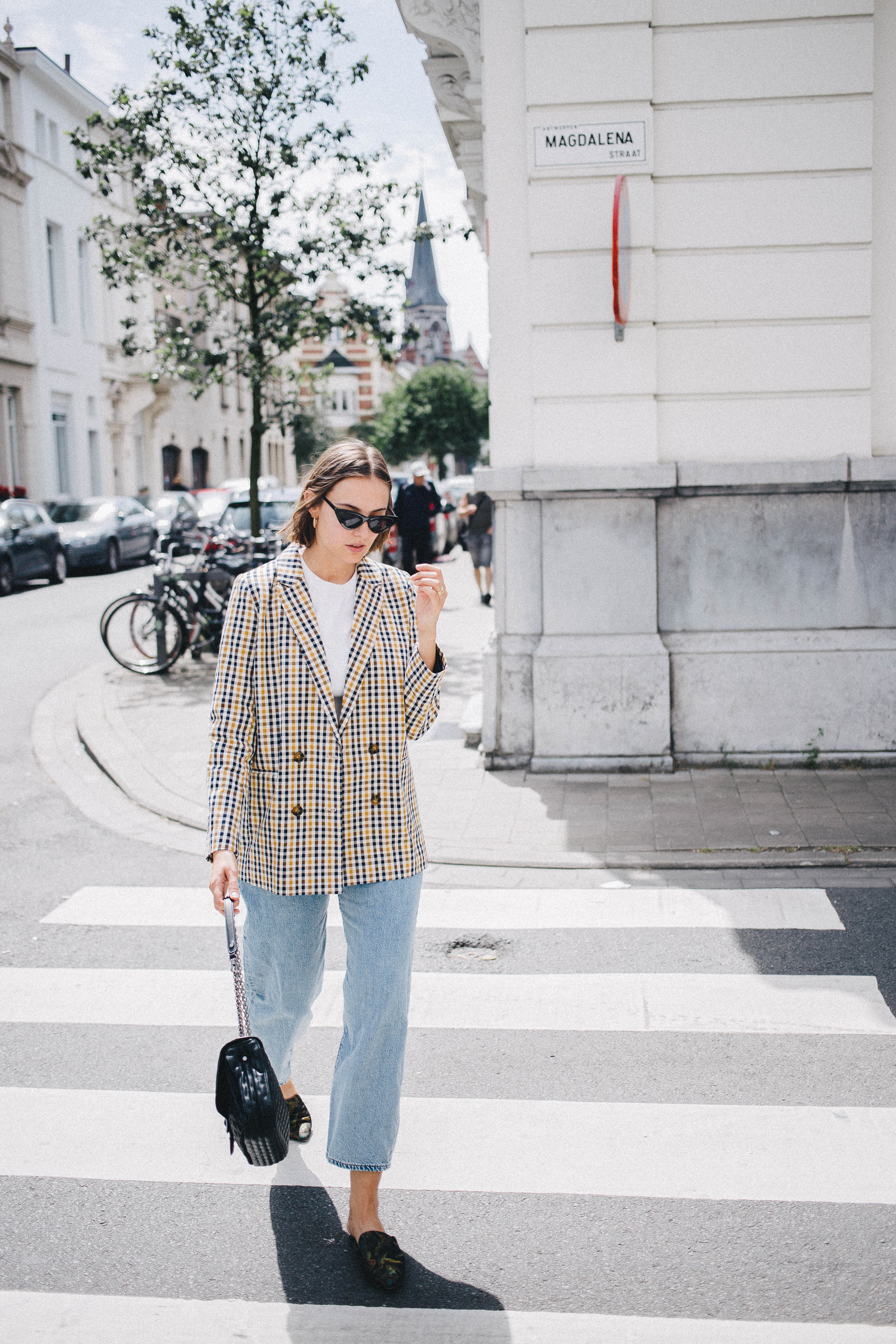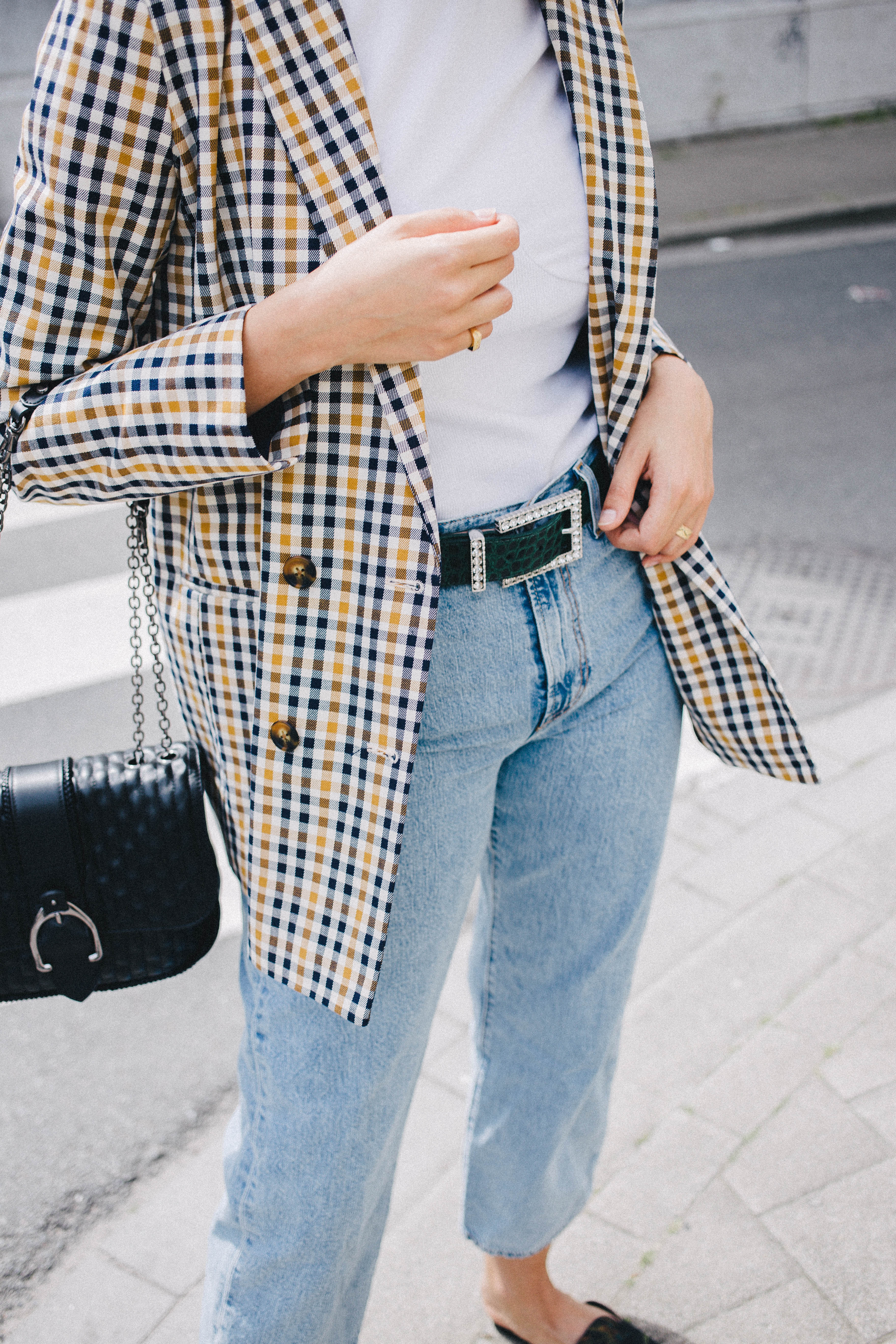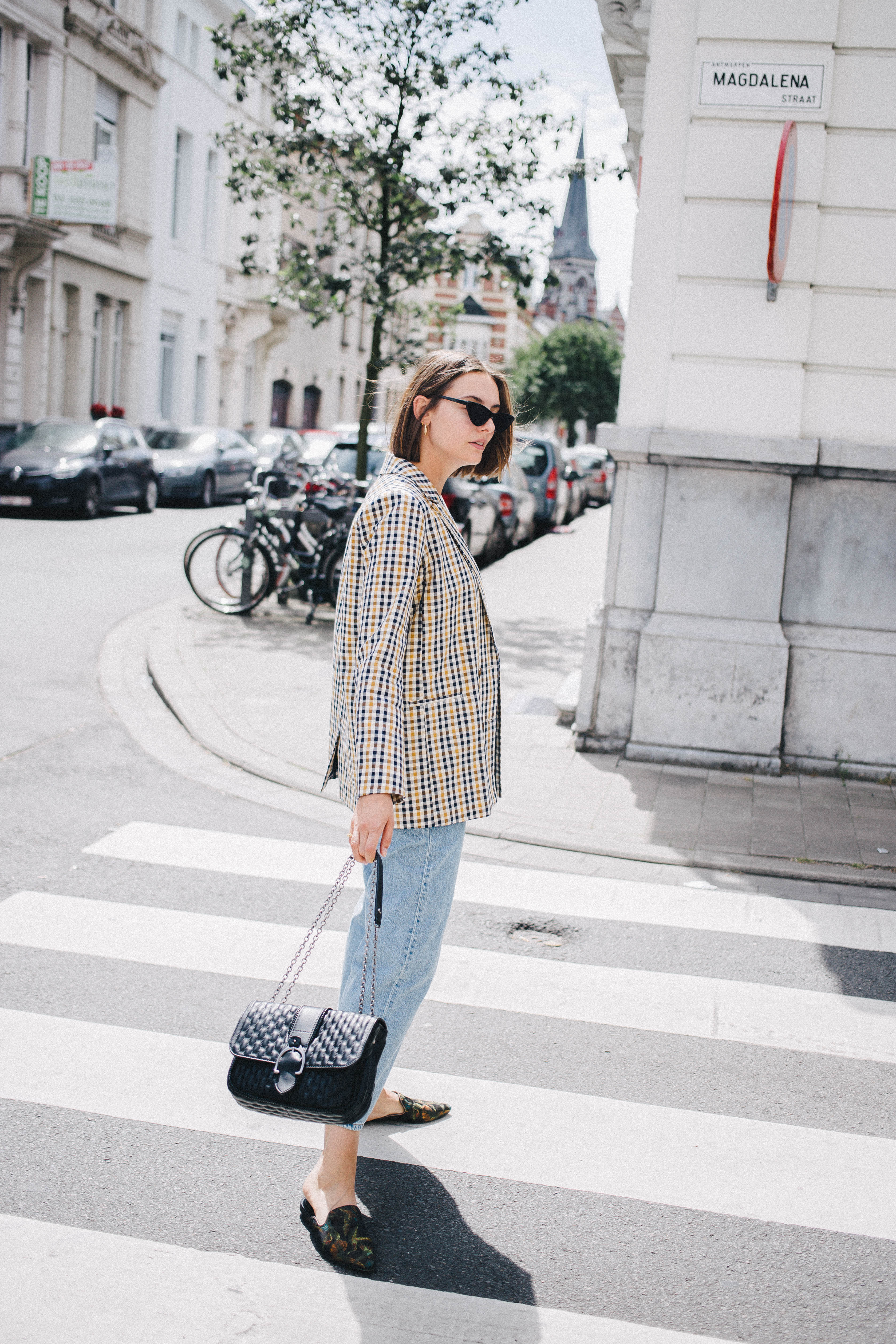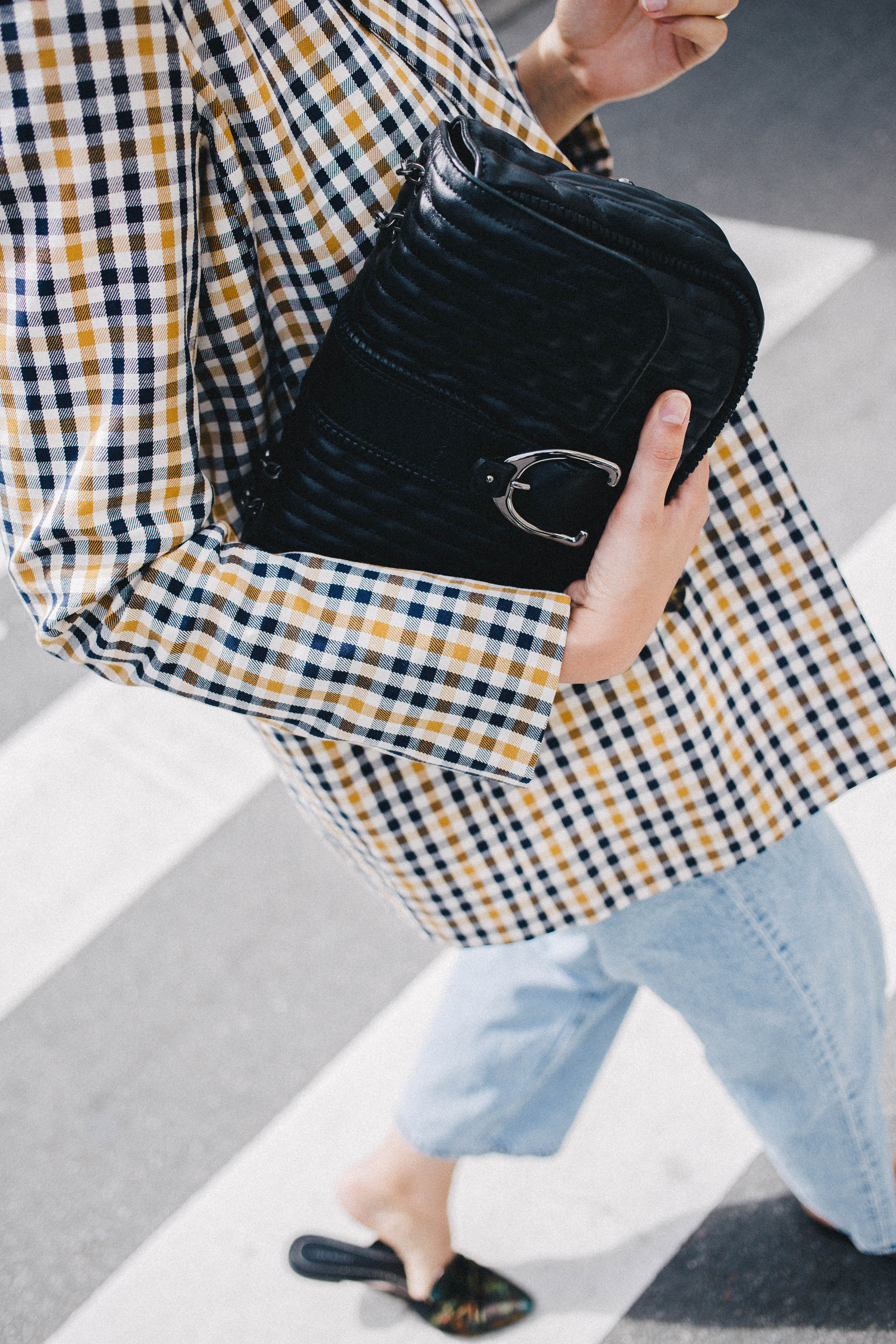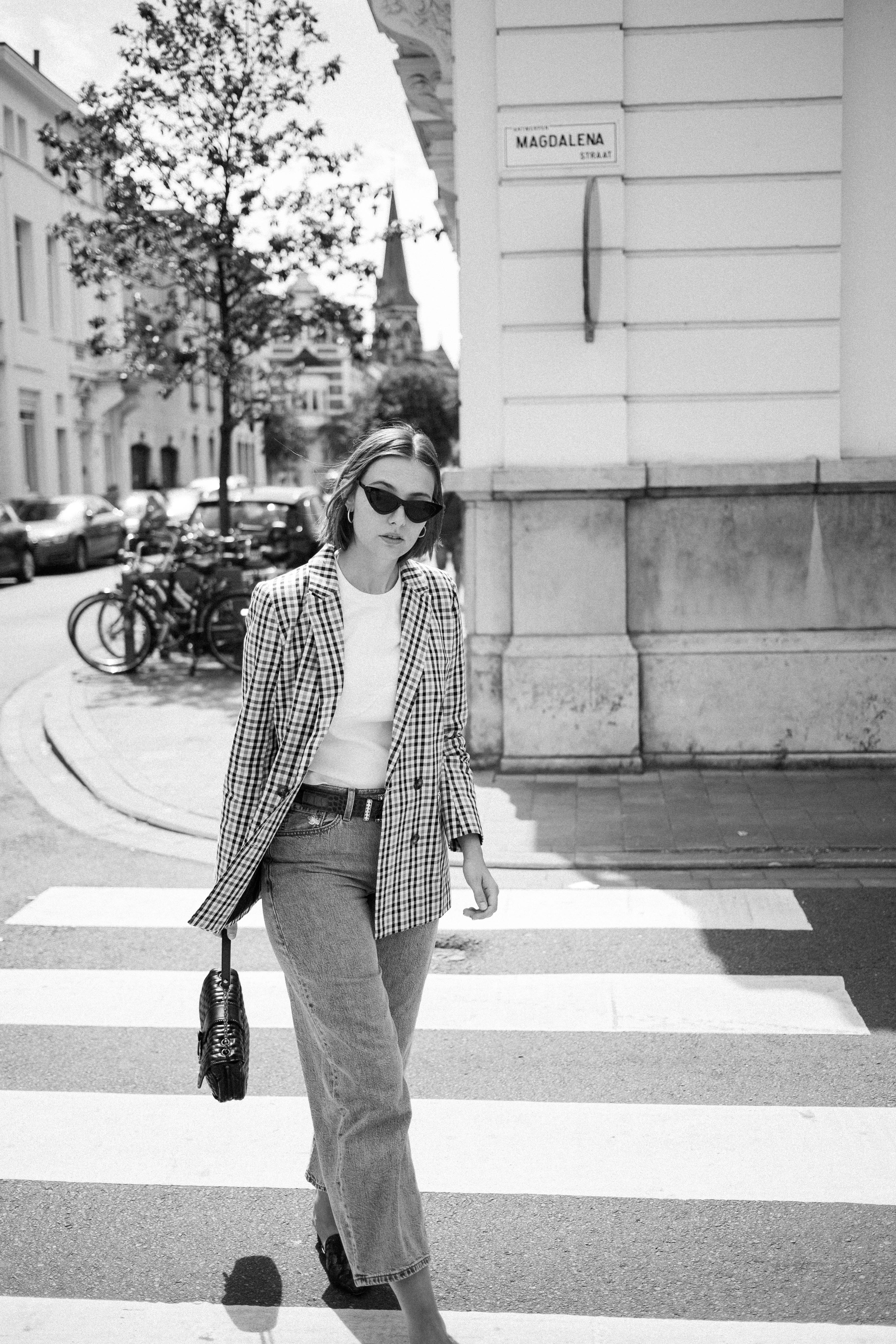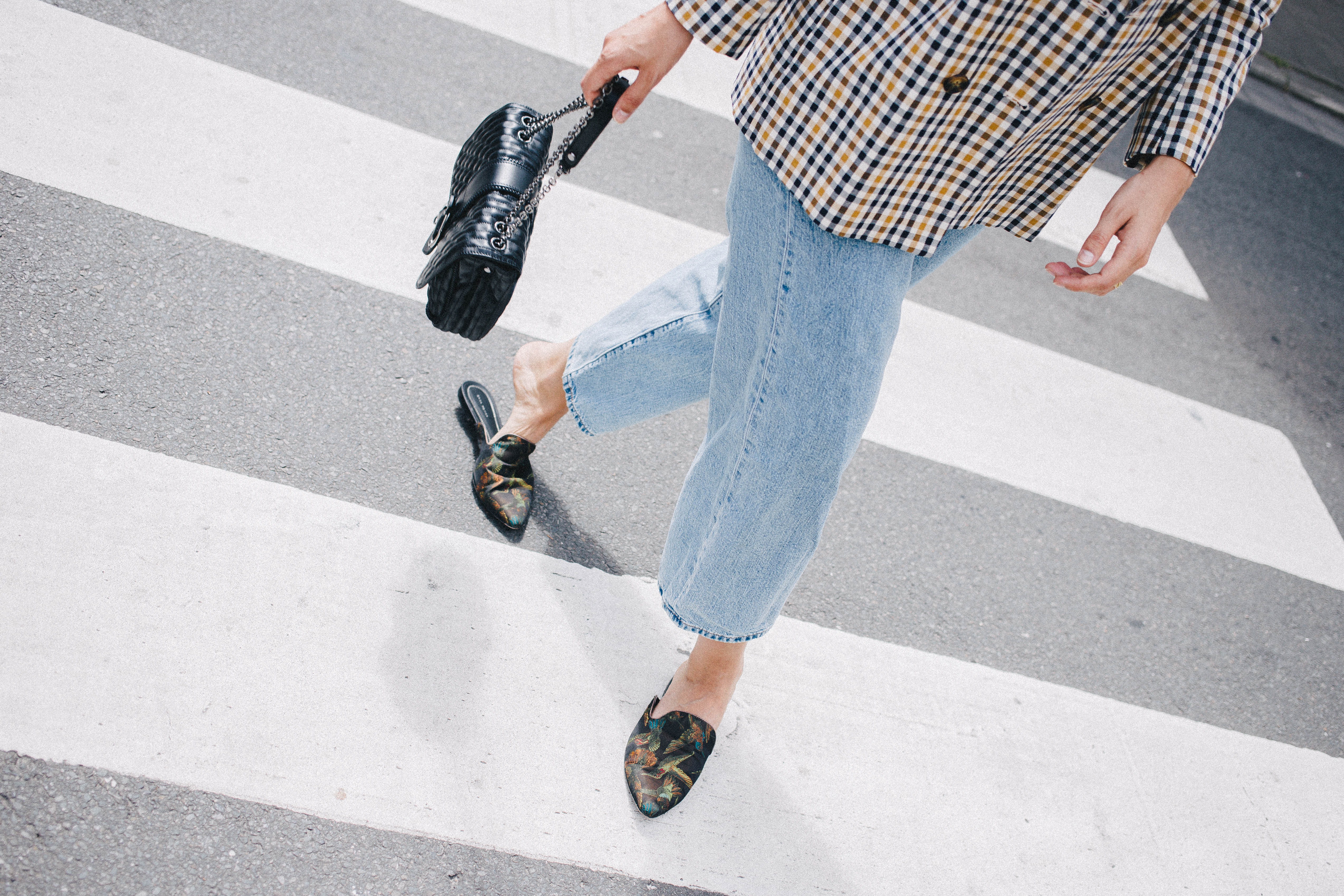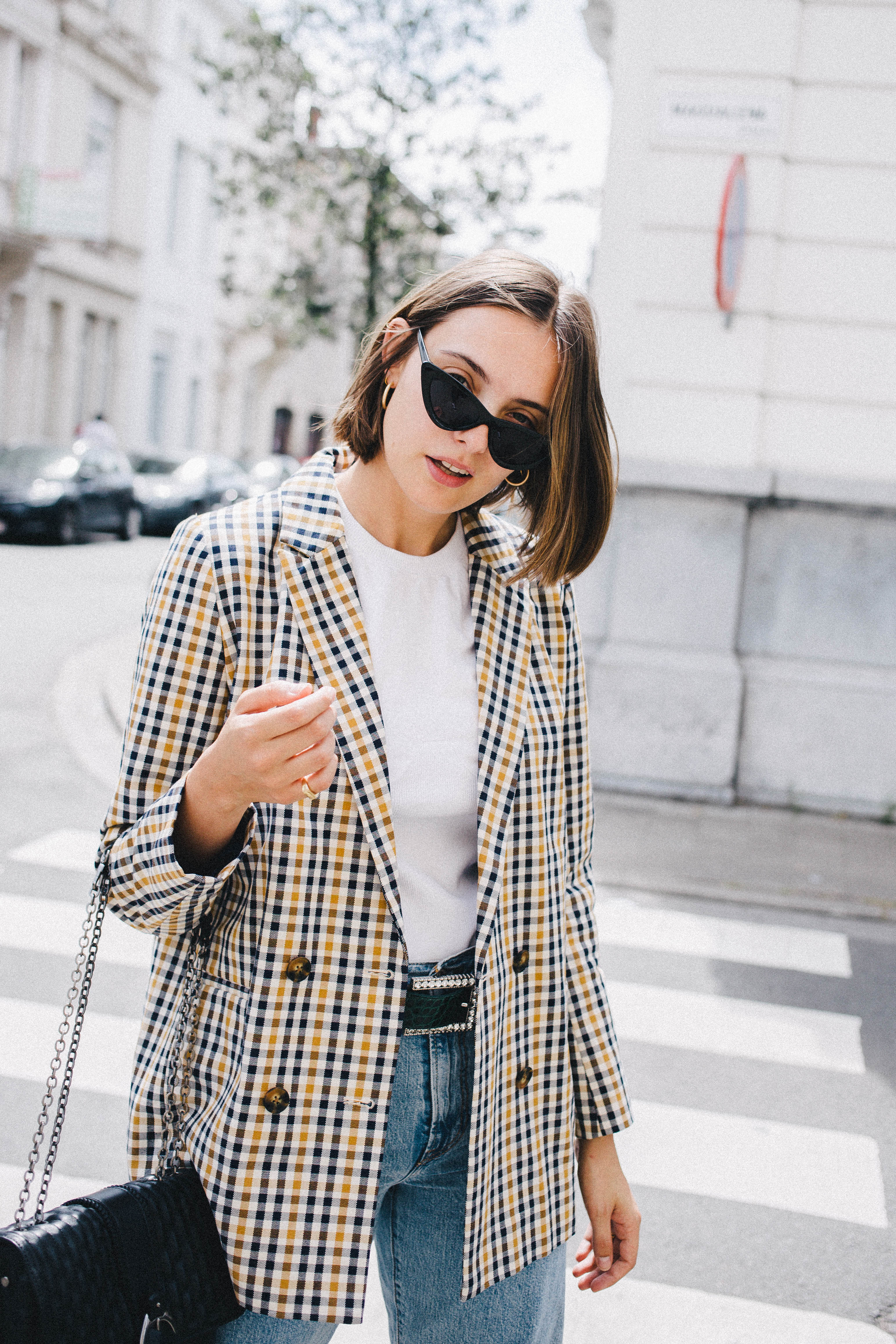 ENVII blazer (they have a similar coat too!), LEVI'S 90s baggy denim, & OTHER STORIES ribbed tee & croc embellished belt, ZARA (old) flats, UNKNOWN sunglasses, VILA (gifted) earrings, LONGCHAMP (gifted) Amazone bag
Photos by Daan Schepers