Here's a Spring/Summer 2018 trend I did NOT expect I would like: white boots!
I used to associate white boots with a pretty 2004 bad styling, but apparently these guys are back again! I spotted plenty of white boots on Instagram and on streetstyle pictures and I must admit that they're definitely growing on me.
Worn with a simple pair of denim and a checked blazer seems like the most convenient way to style them, but I do also like when they pop out next to a super bright coloured look. Yep, I've set my mind on a pair for this season!
Scroll down for a few of my fave looks, ànd a few of my fave pairs.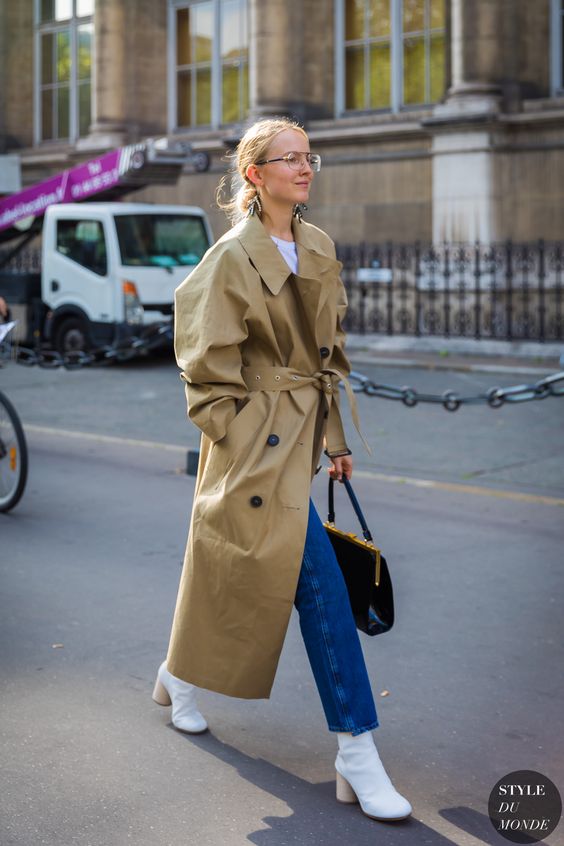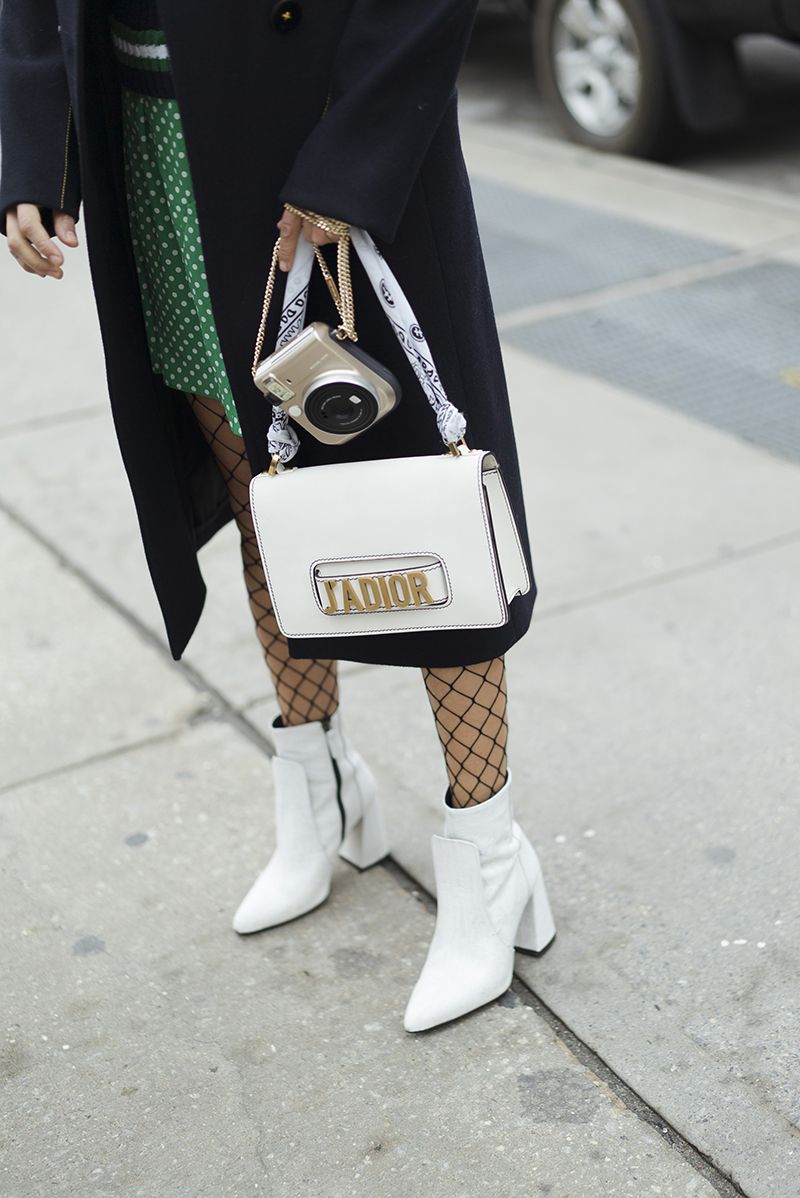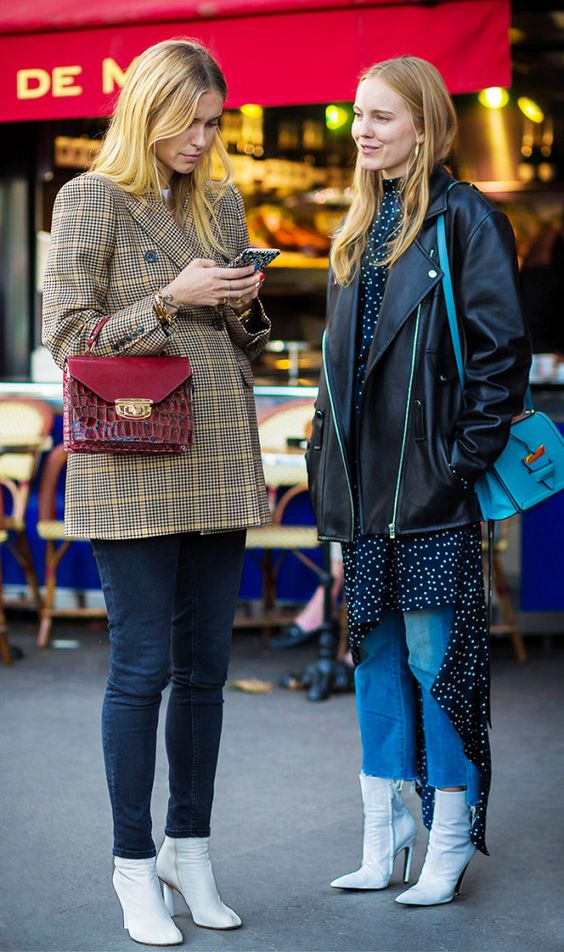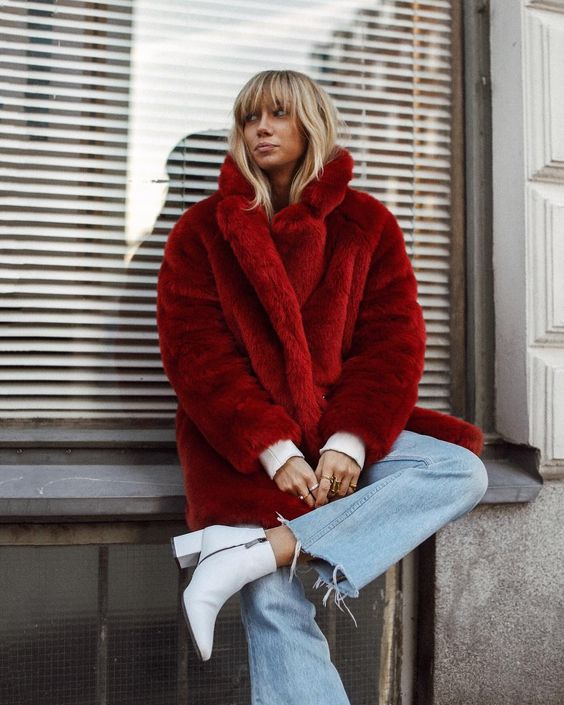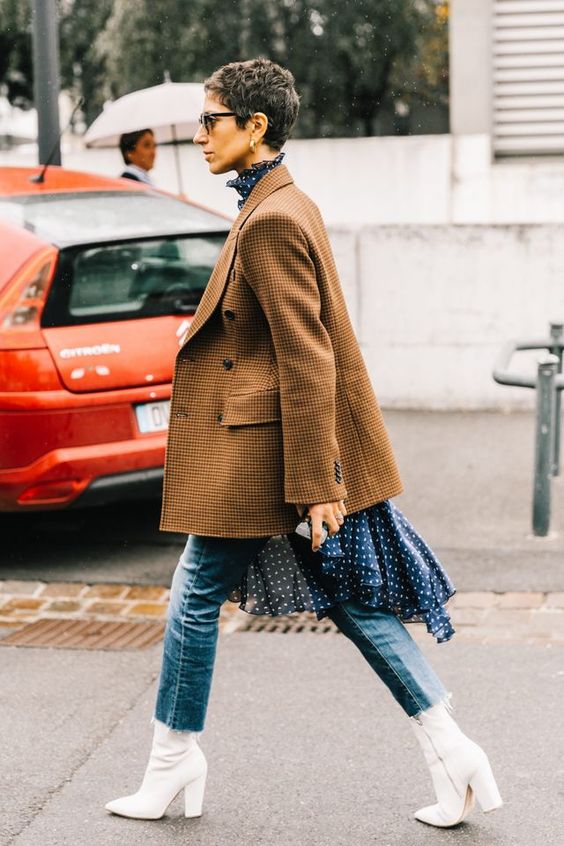 I did a bit of research for my dream white boots, but apparently there aren't too many that meet all of my criteria. I'd prefer them to have chunky heels, a slightly pointed toe and they should be less than 10cm high. Not the easiest task!
These are 6 pairs of white ankle boots that I do like, and am considering to pruchase. My current favourites are the chunky heeled ones from Topshop I think, they look ah-mazing. A bit high, maybe?
What's your take on white boots? Will you be strolling around in them this season? And what's your favourite of these 6?