In Seville you can find the most picturesque houses literally queuing up to be photographed. When I spotted this beauty on the other side of the river, I immediately pictured it with this stunning ASOS dress that I brought. At first sight this flamenco-like dress doesn't fit my moodboard for dressing up in Summer at all (hello tomboy & monochrome dressing), but for some reason it only took me 6 seconds to click it into my online basket. Why even doubt, now that ASOS returns are free from Belgium? Luckily I loved the oversized fit, the crepe-like material and the bright red accent so much that I obviously kept it. And here is how I wore it on our second day in Seville, in front of a beautiful baby blue building! Don't you just love it when everything falls together?
That also applies to life: I've moved into my new place last week and slowly but surely things are coming together. You might have seen snippets of my beautiful high ceilings, new vintage couch and plant overload on Snapchat (@pielaunio) and you can expect more to come! Stay tuned if you're into interior decorating.
For now, have a LOVELY sunny Sunday, guys!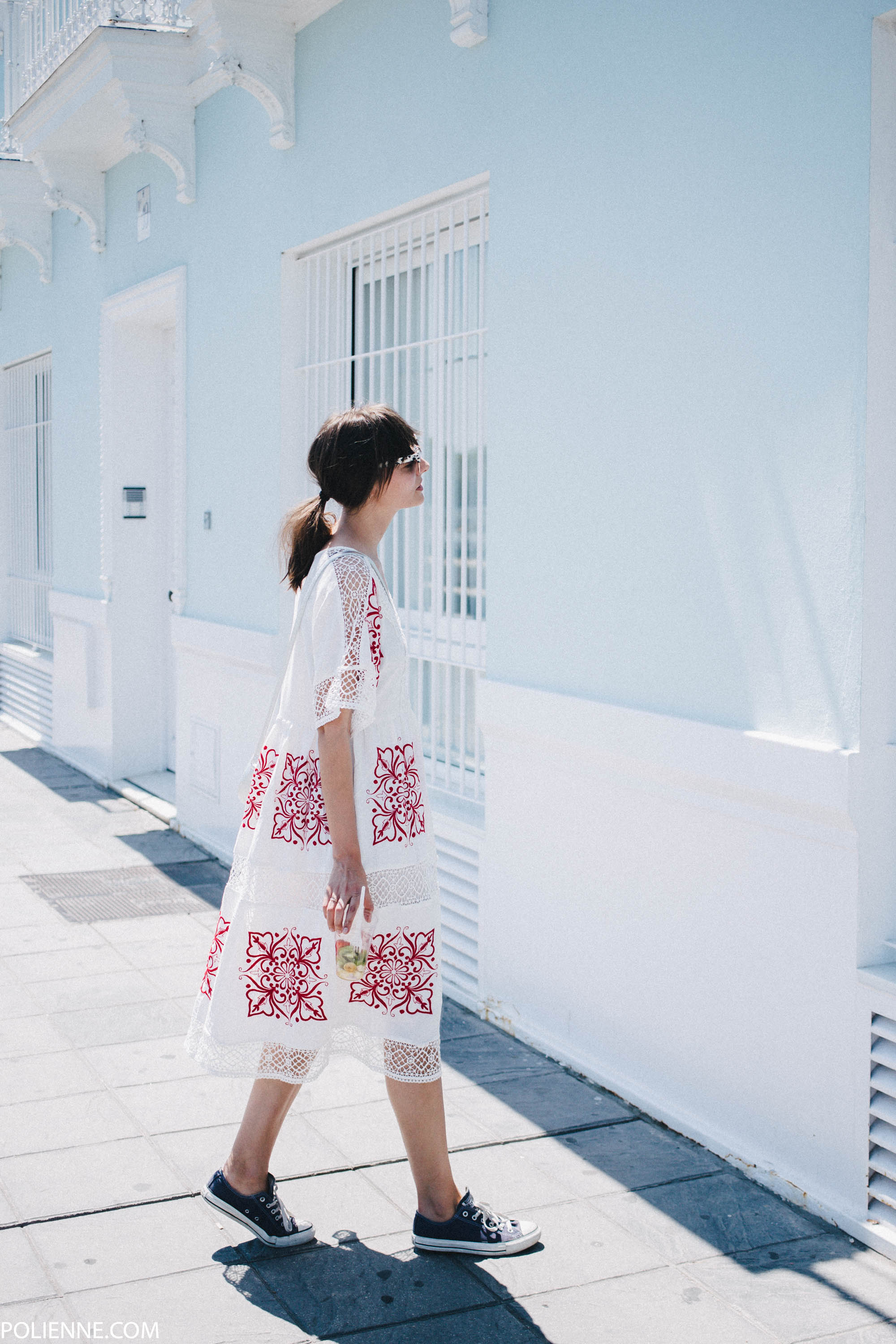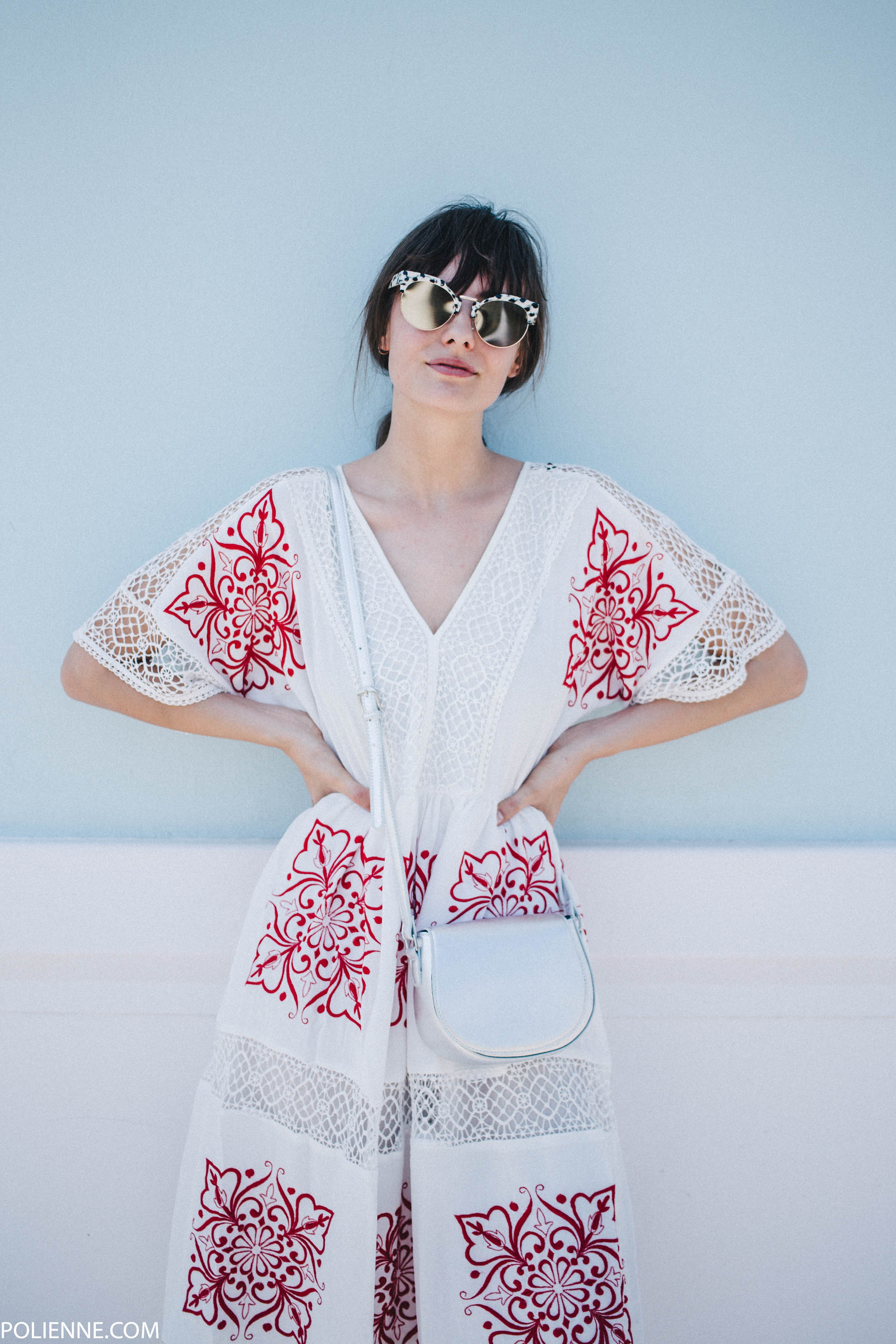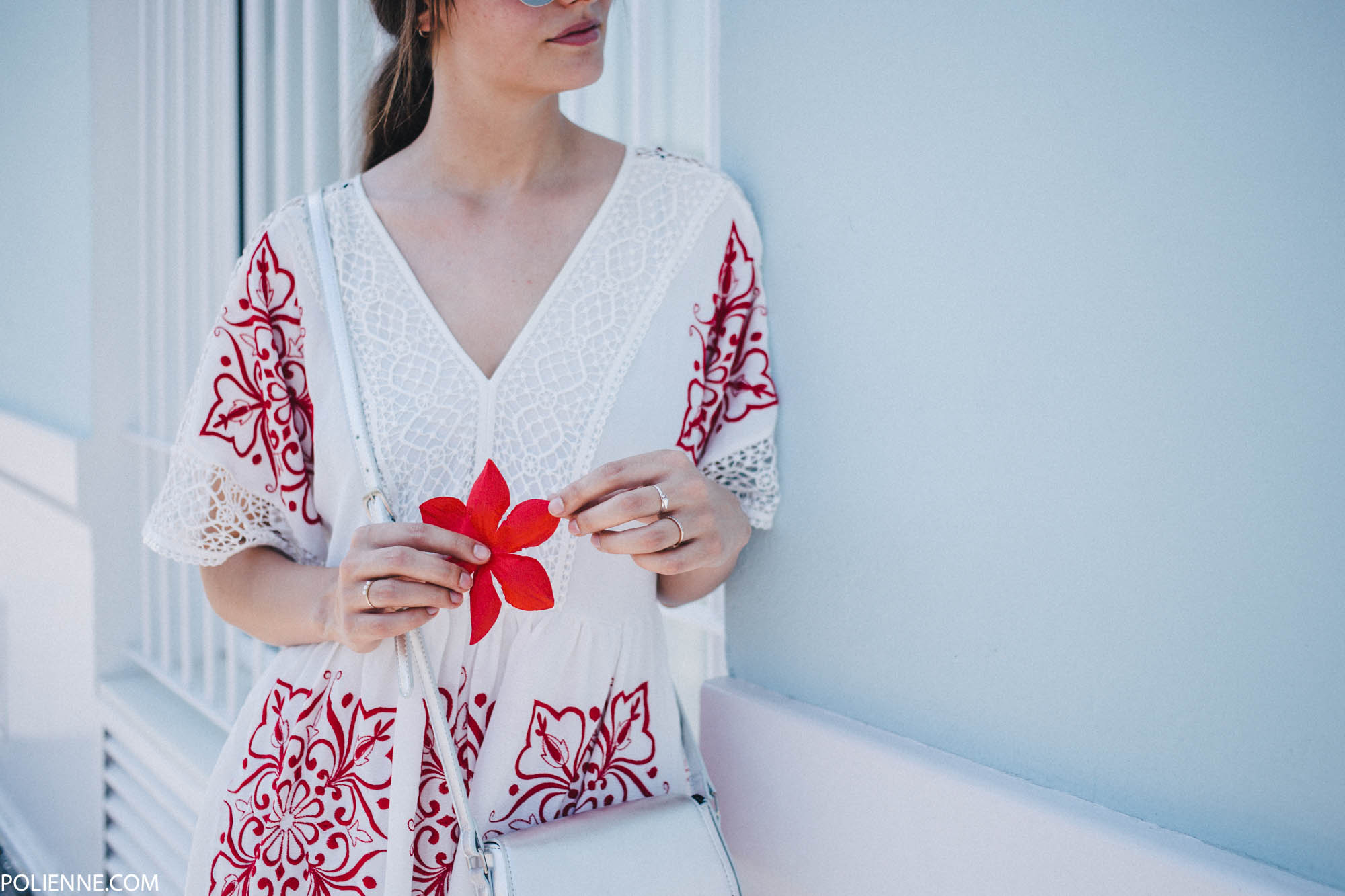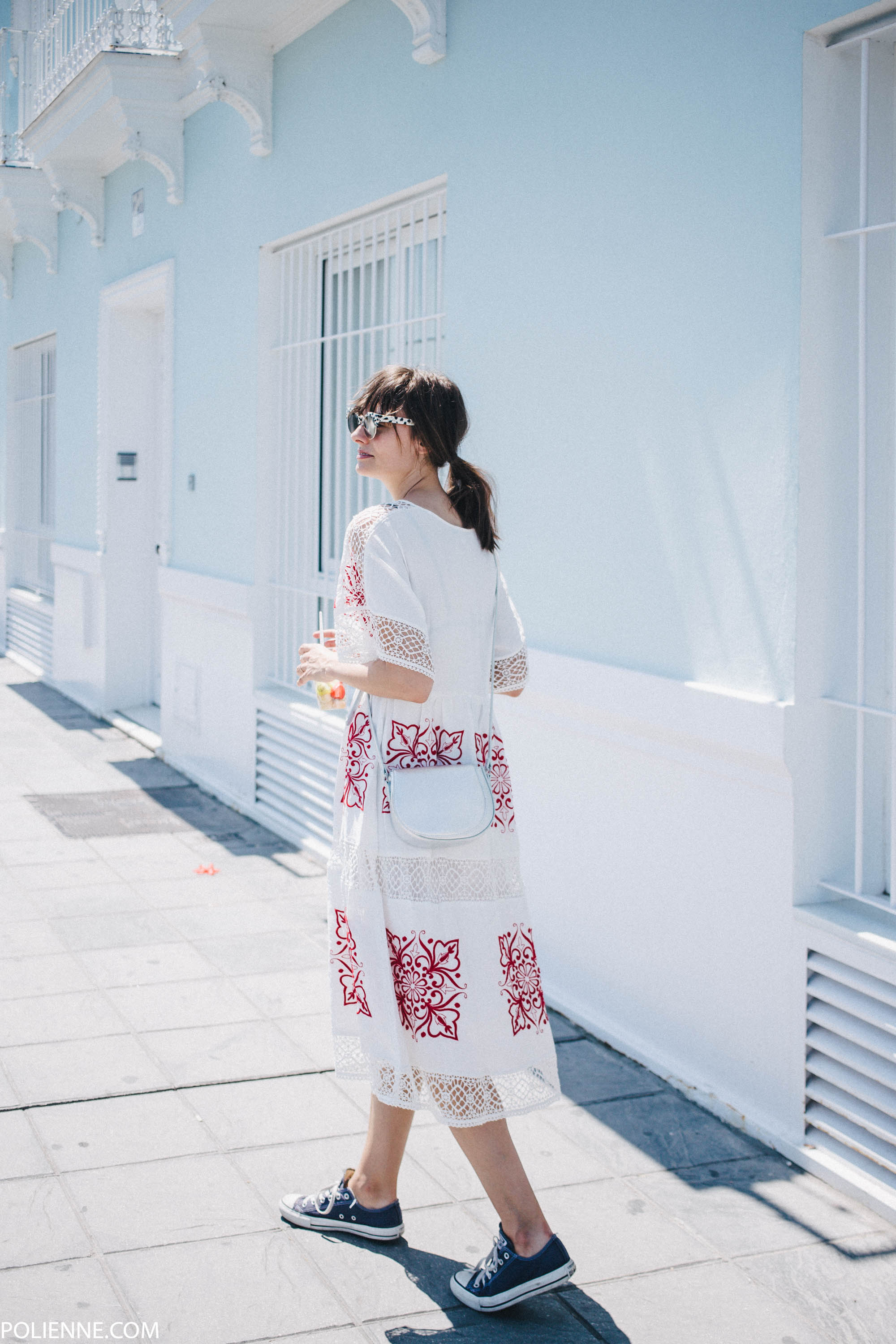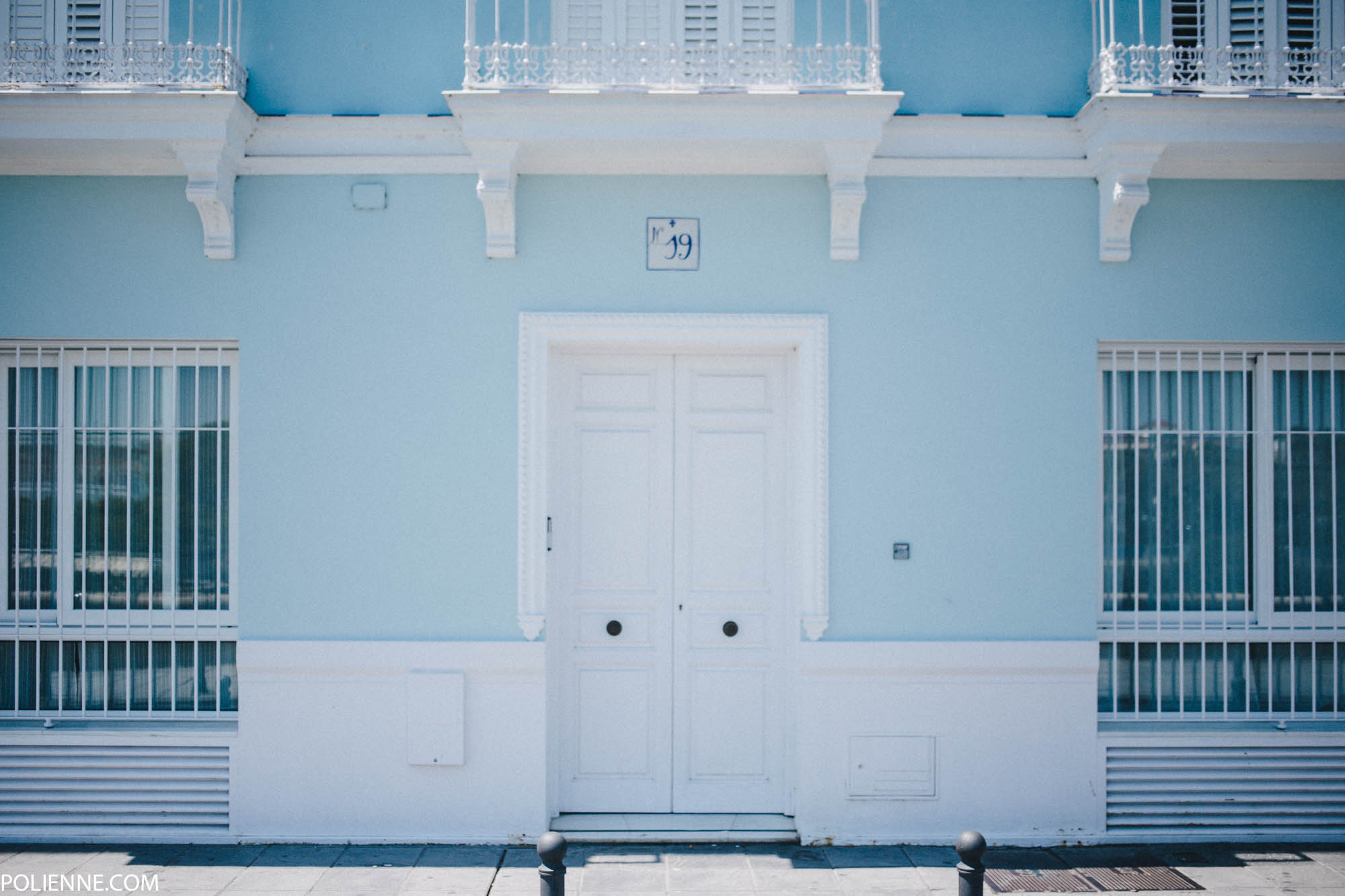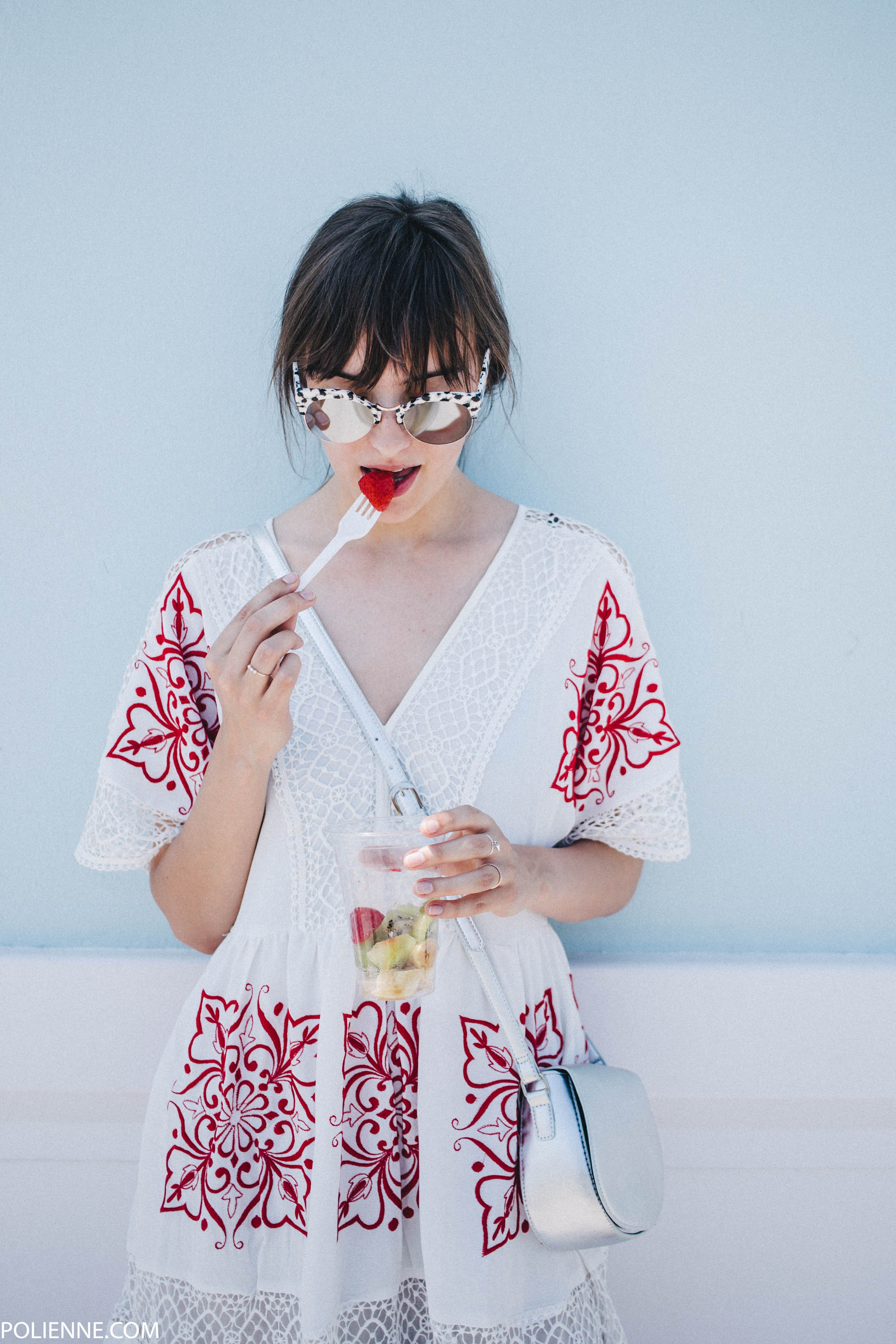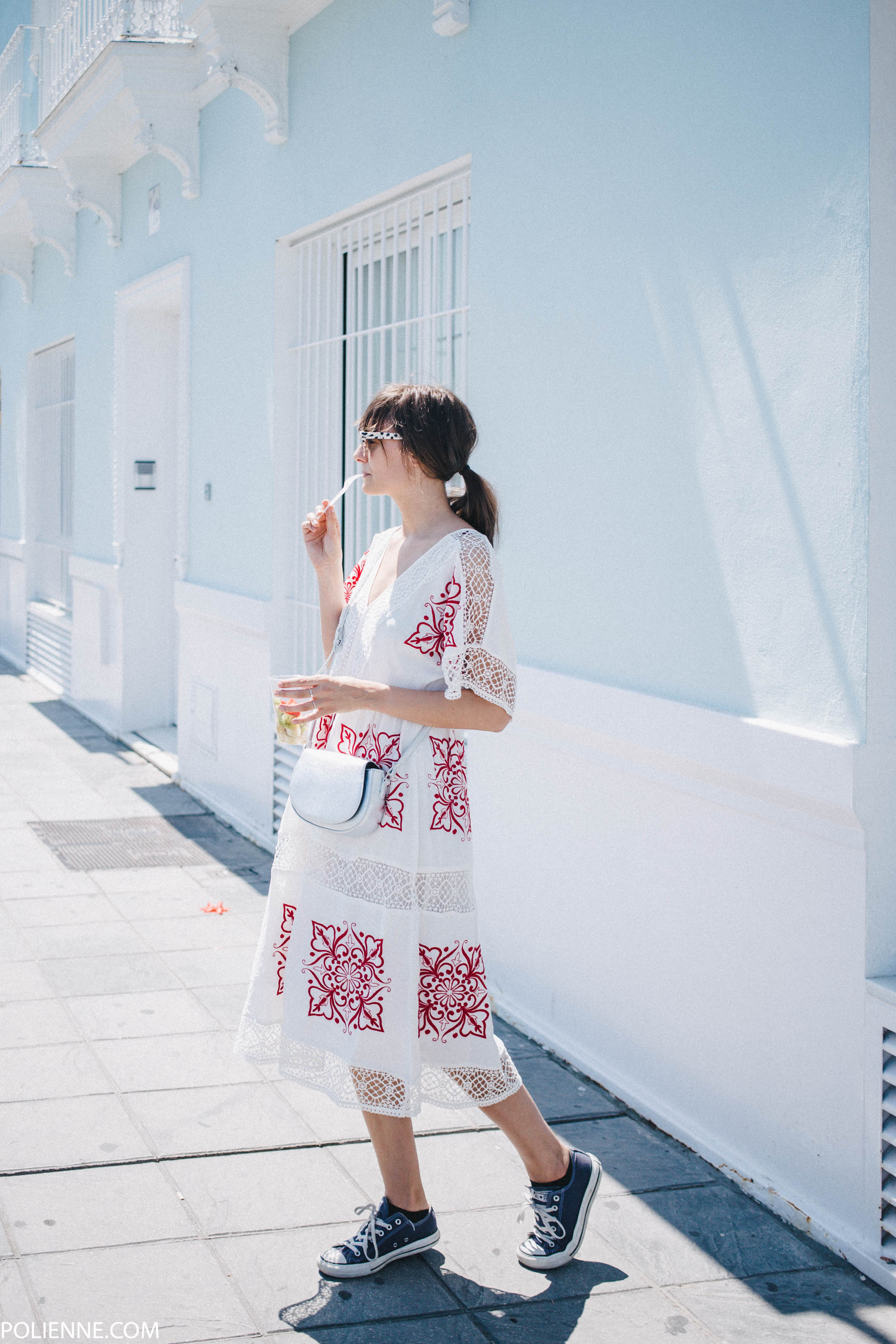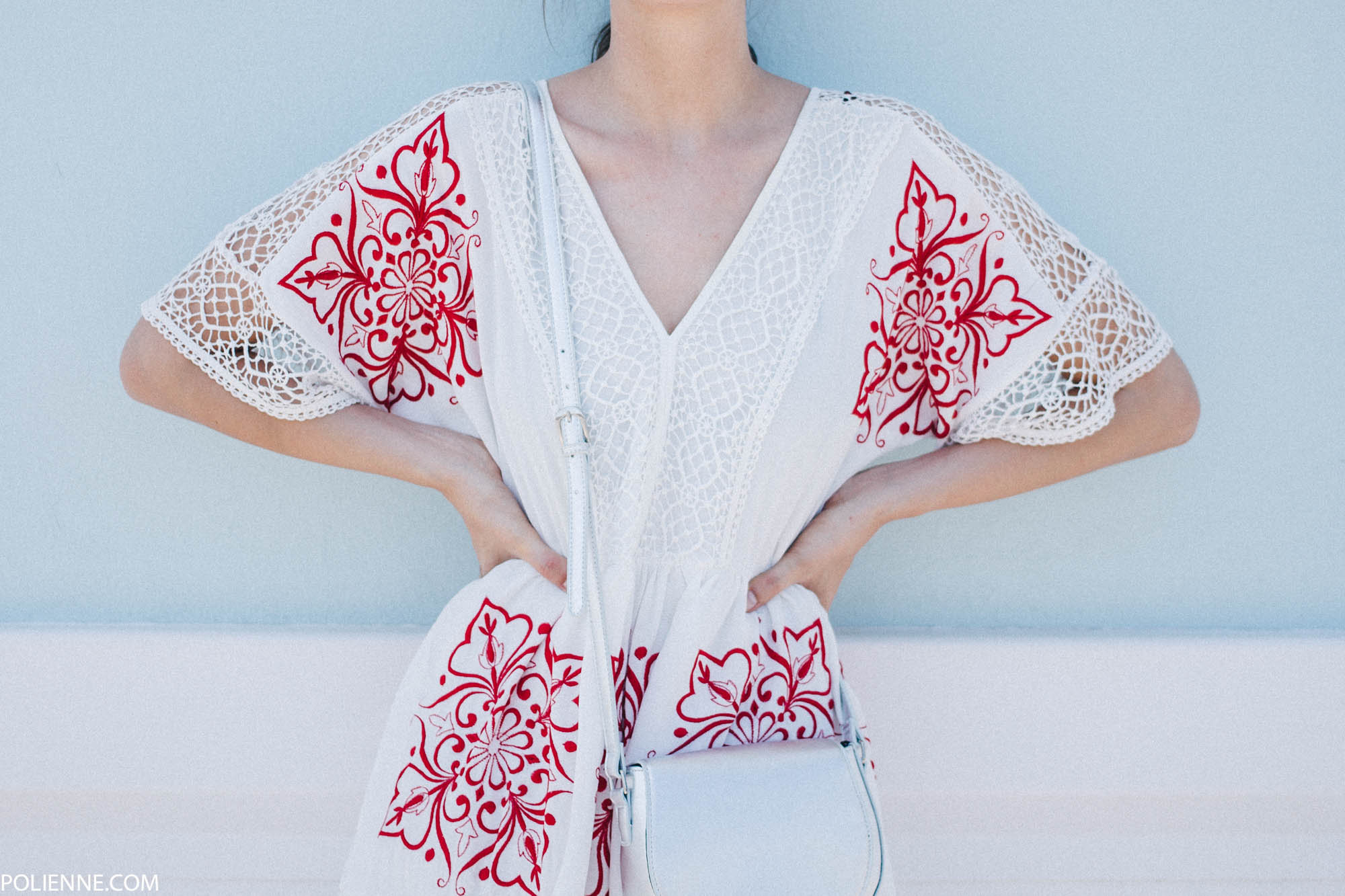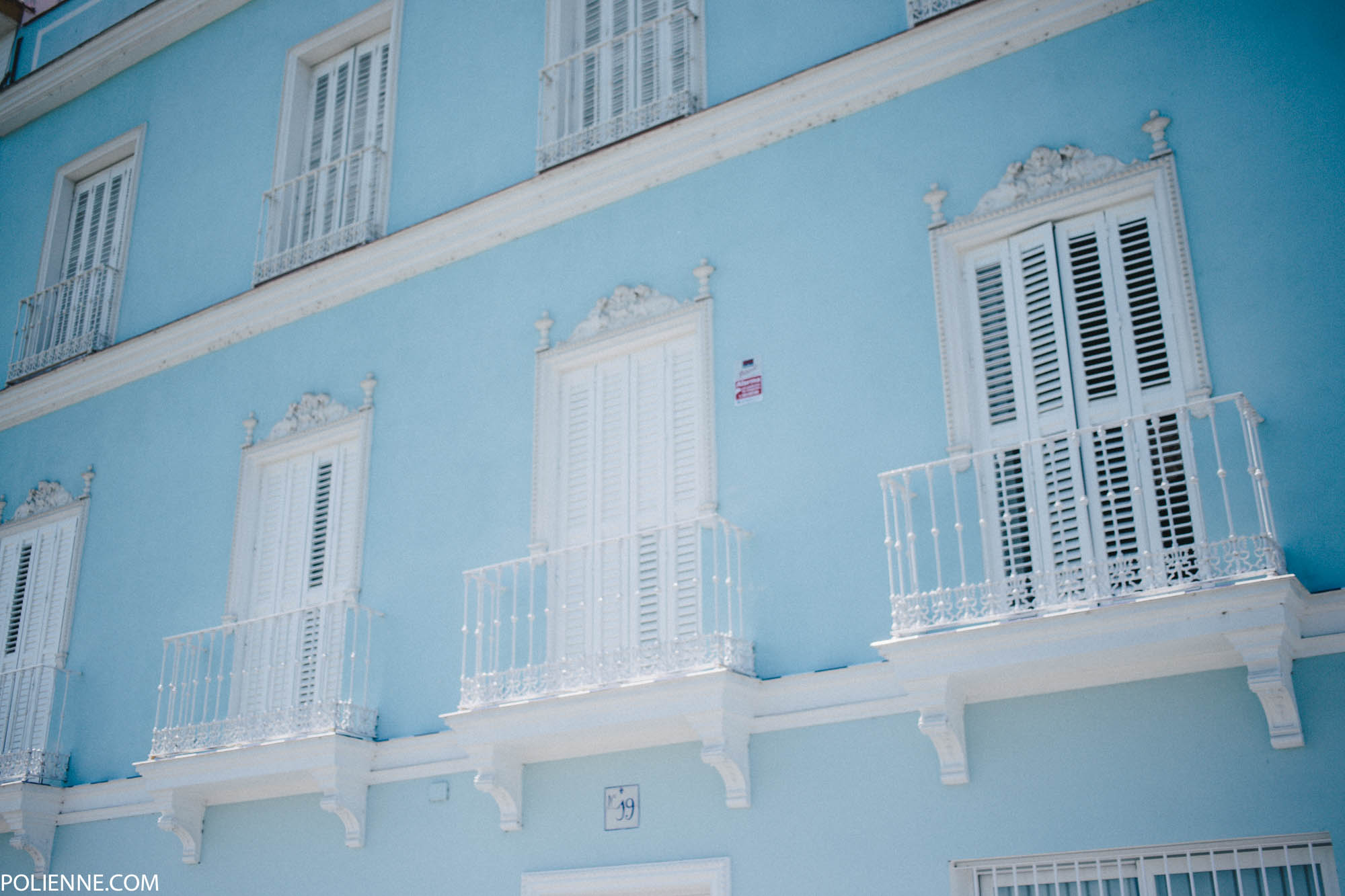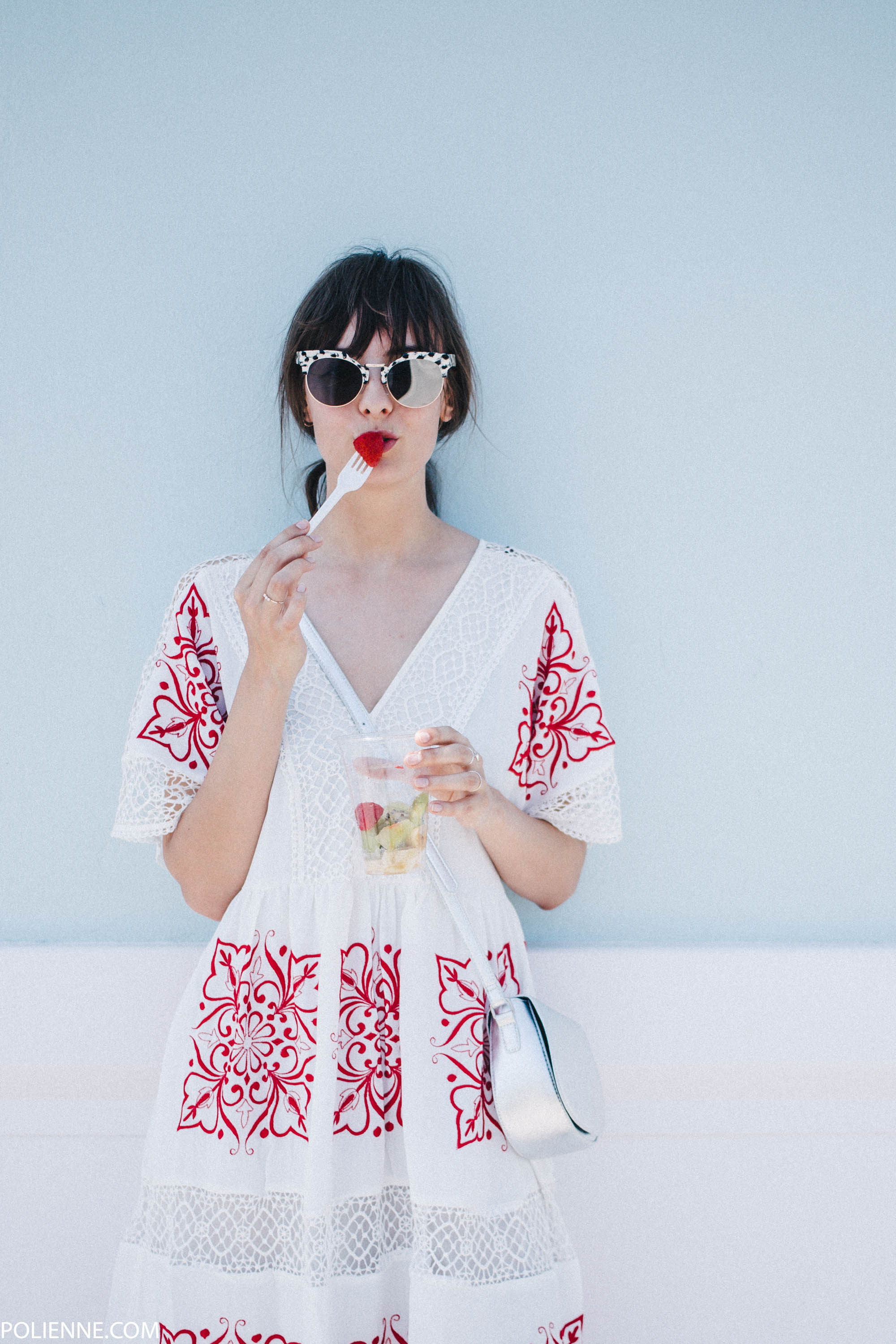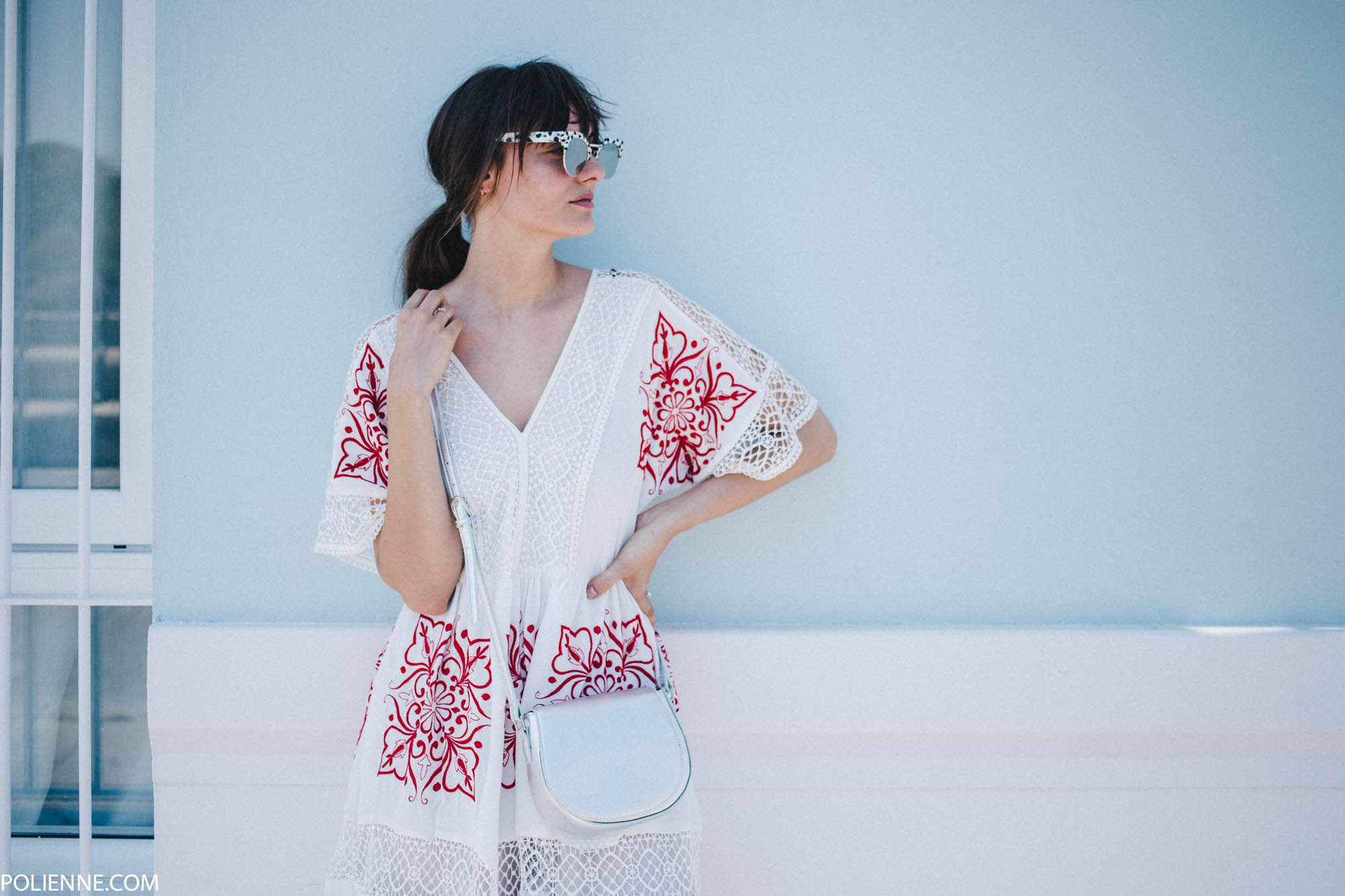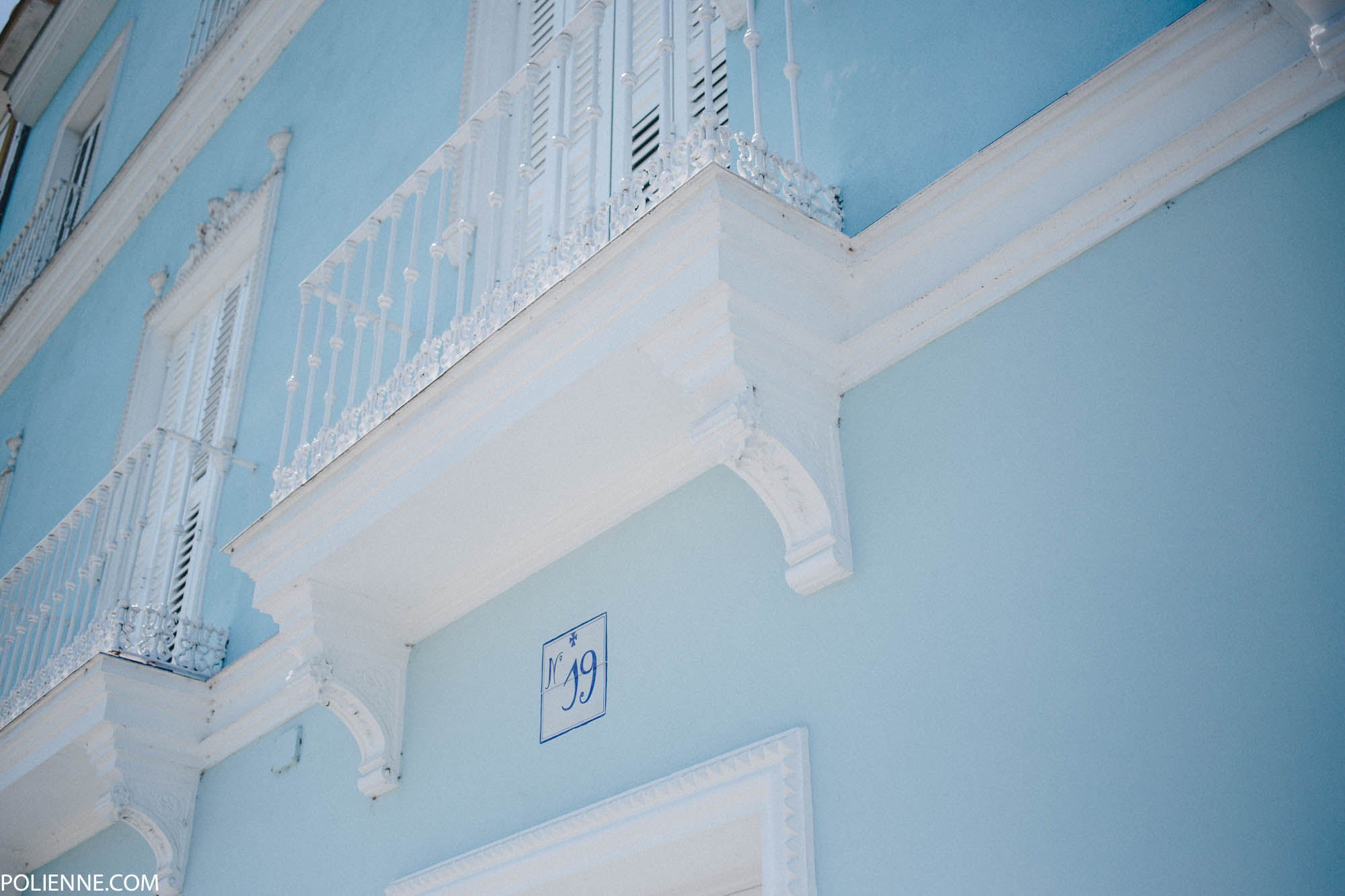 ASOS c/o embroidered dress, printed sunglasses & silver saddle bag
Photos by tha mama