To fully enjoy these warm days, the entire country of Belgium drove to the seaside earlier this weekend, including me! Lisa and I needed a little break and decided to go for a short detox getaway to the beach. Because I'm a serial overpacker, I decided to prepare a list of things to build my ideal take-away wardrobe.
My current travel companion is the Helium Air 2 by Delsey, which is extremely light and flexible, allowing me to still add lots of extra pieces 5 minutes before leaving. Let's see what I've packed!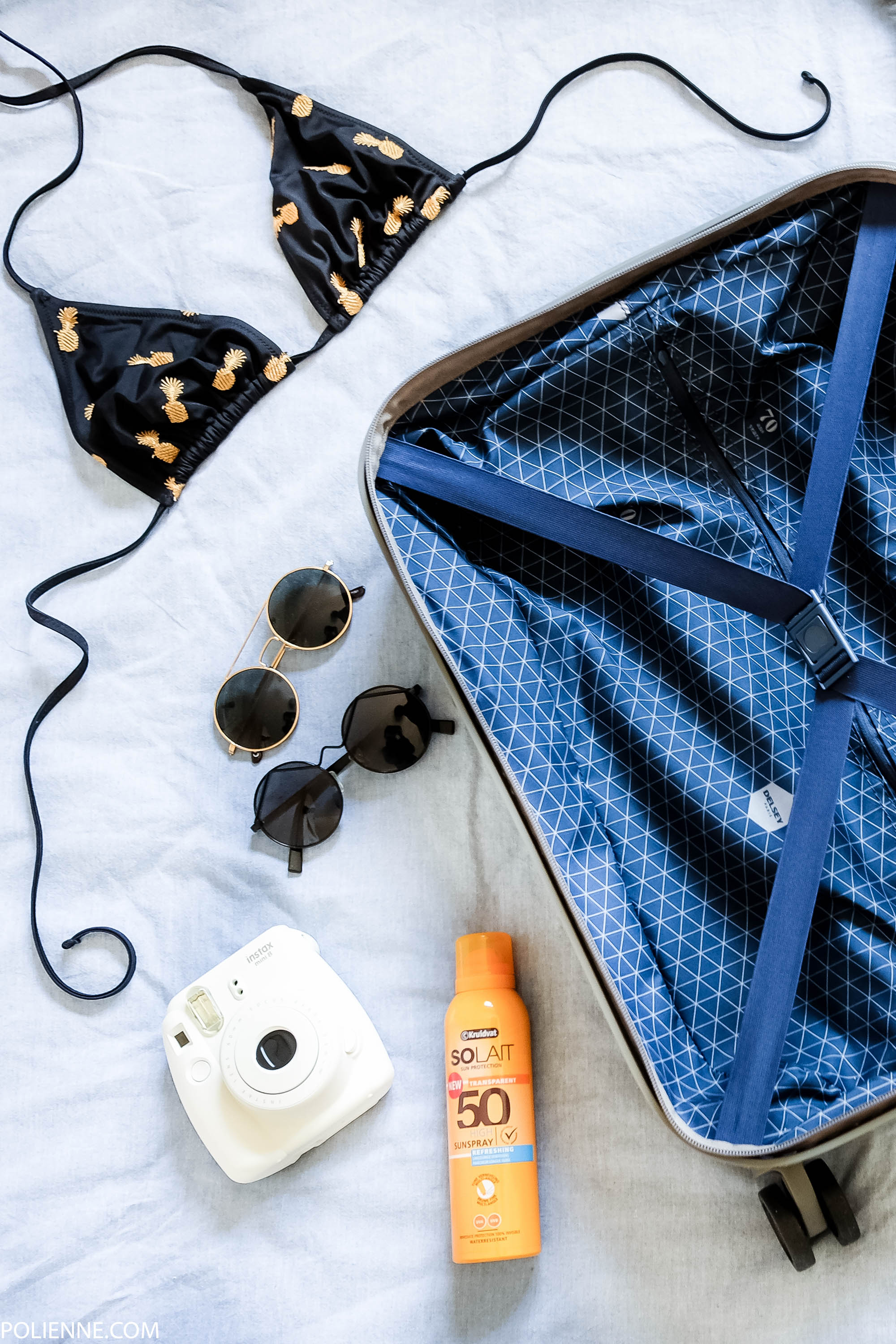 What's on my packing list for a two day trip to the seaside? Let's see:
1 dress
1 shirt
1 blouse
1 light knit
1 pair of trousers
1 short
1 pair of sneakers
1 pair of sandals
1 hat
1 bikini
1 beach bag
1 small bag
plenty of sunglasses
Extras: polaroid camera, sun protection & a gossip magazine.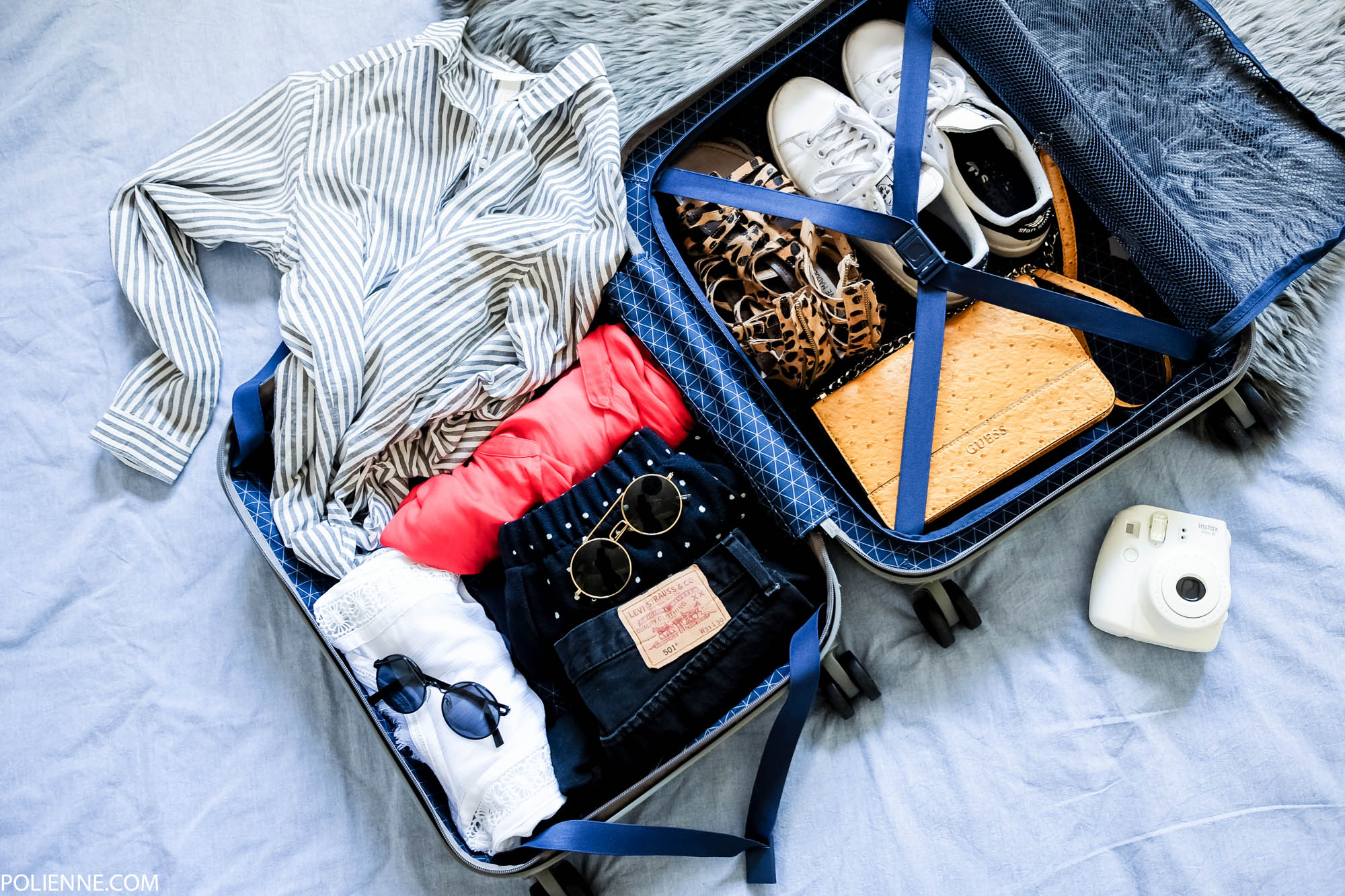 Of course I only brought 1 piece of hand luggage with me, so the trick was to efficiently fill this baby so that I would still have room left for some seaside shopping. Let me share my three favourite packing tips!
I'm a avid roller. I stopped folding my clothes (even in my drawers at home) after I saw a video on YouTube on how rolling your clothes saves you TONS of space! Rolling your clothes creates a great overview on what's actually in your suitcase, because you can see every piece you've packed in a blink of an eye. Also, reminds me of sushi rolls. And who doesn't love sushi rolls, right?
Don't hesitate on bringing your hat! The trick is to, after you have covered the bottom of your suitcase with your biggest pieces rolled up (denim, knits, shirts), fill your hat with small stuff like underwear and accessories. Then lay down the stuffed hat on the bottom layer and start filling up the rest of the suitcase around the top part of the hat. And tadaa, your favourite headpiece will survive your trip without a crinkle!
Choose your pieces wisely. Bring a shirt that you can easily wear to both the beach and the club for example. The trousers you pick should be suitable for visiting a museum and going out for dinner. It's all in the accessories here, because by adding an eye-catching necklace or a pair of sky-high heels you can immediately change your entire look. Recycling is cool, guys.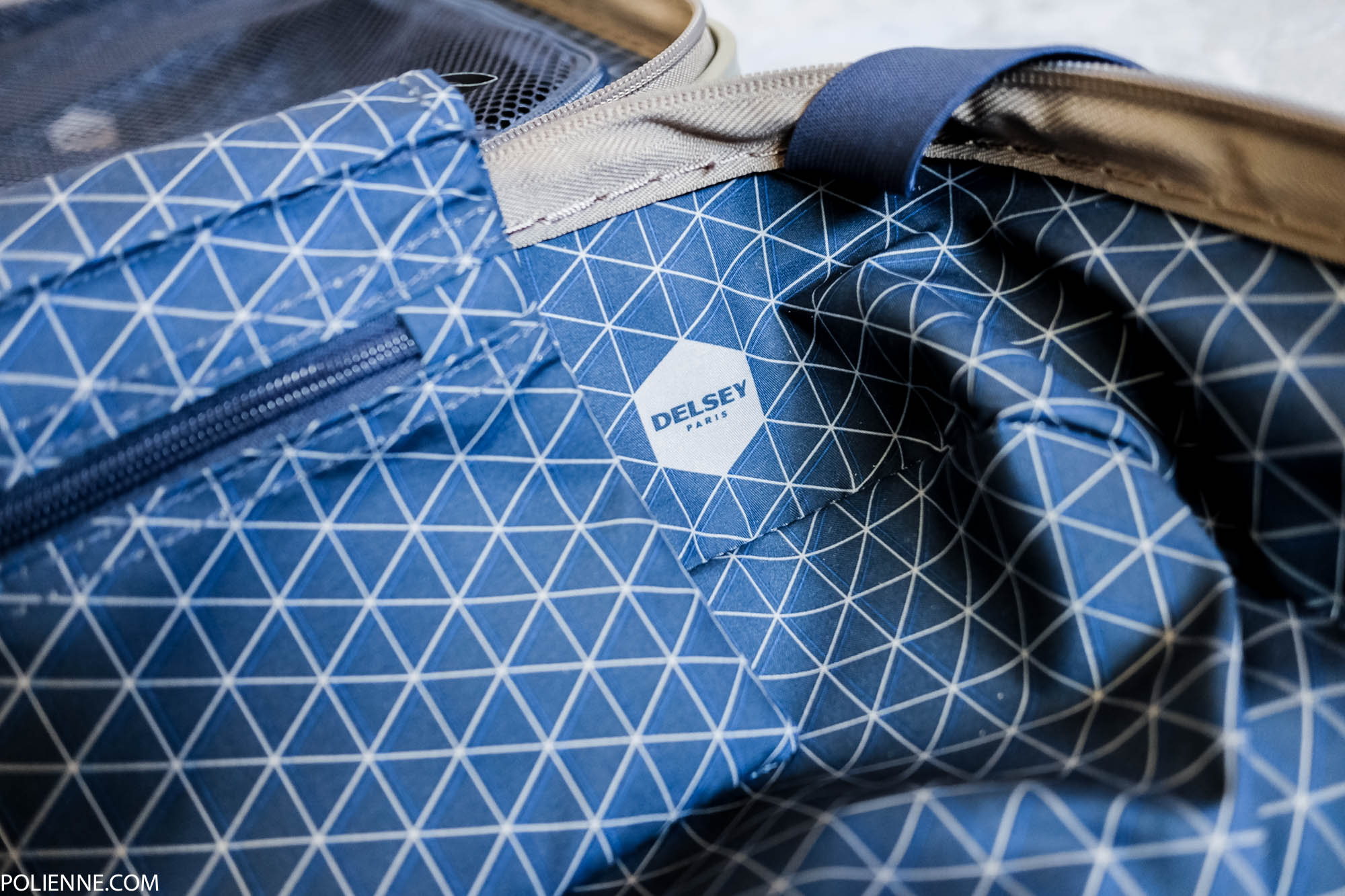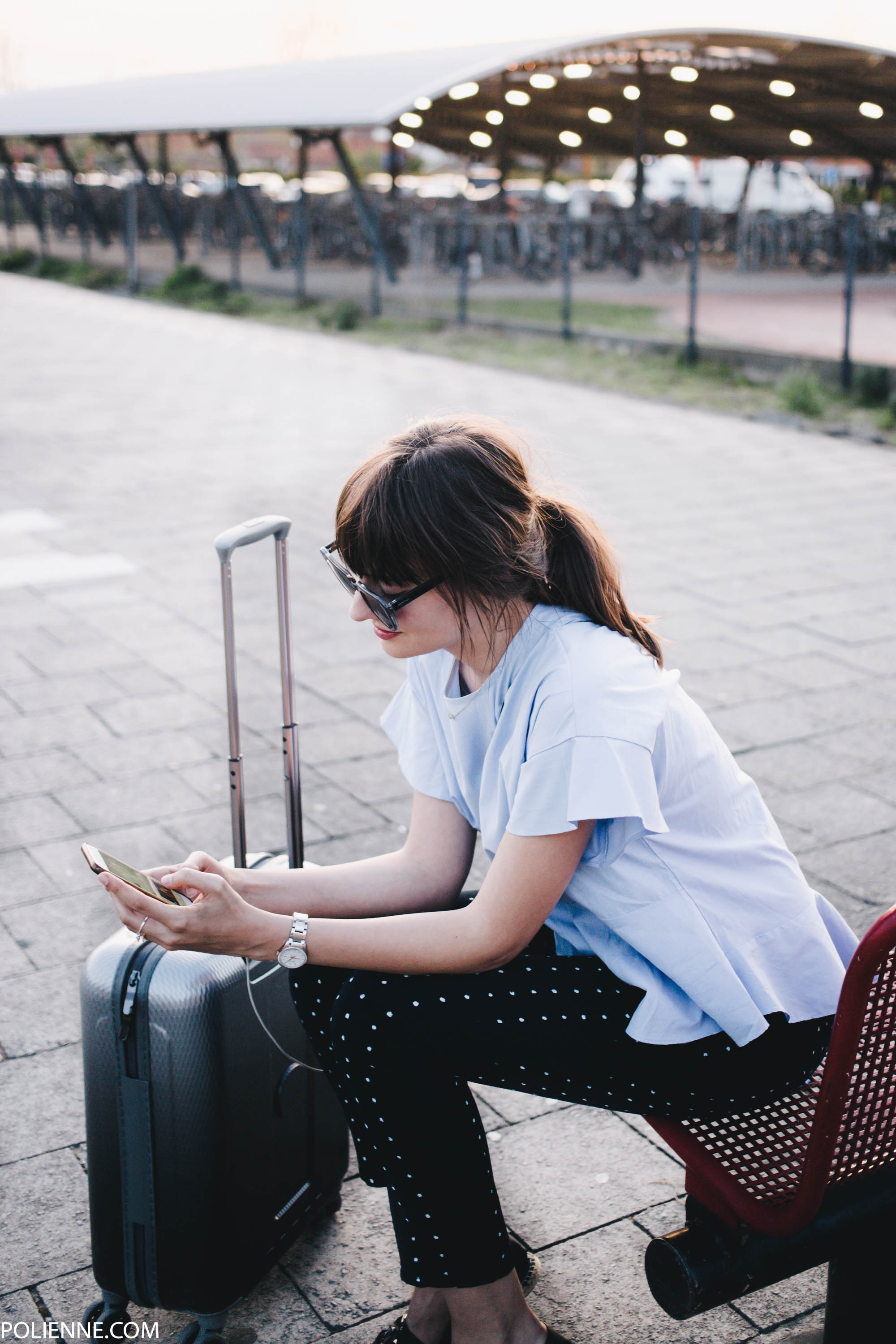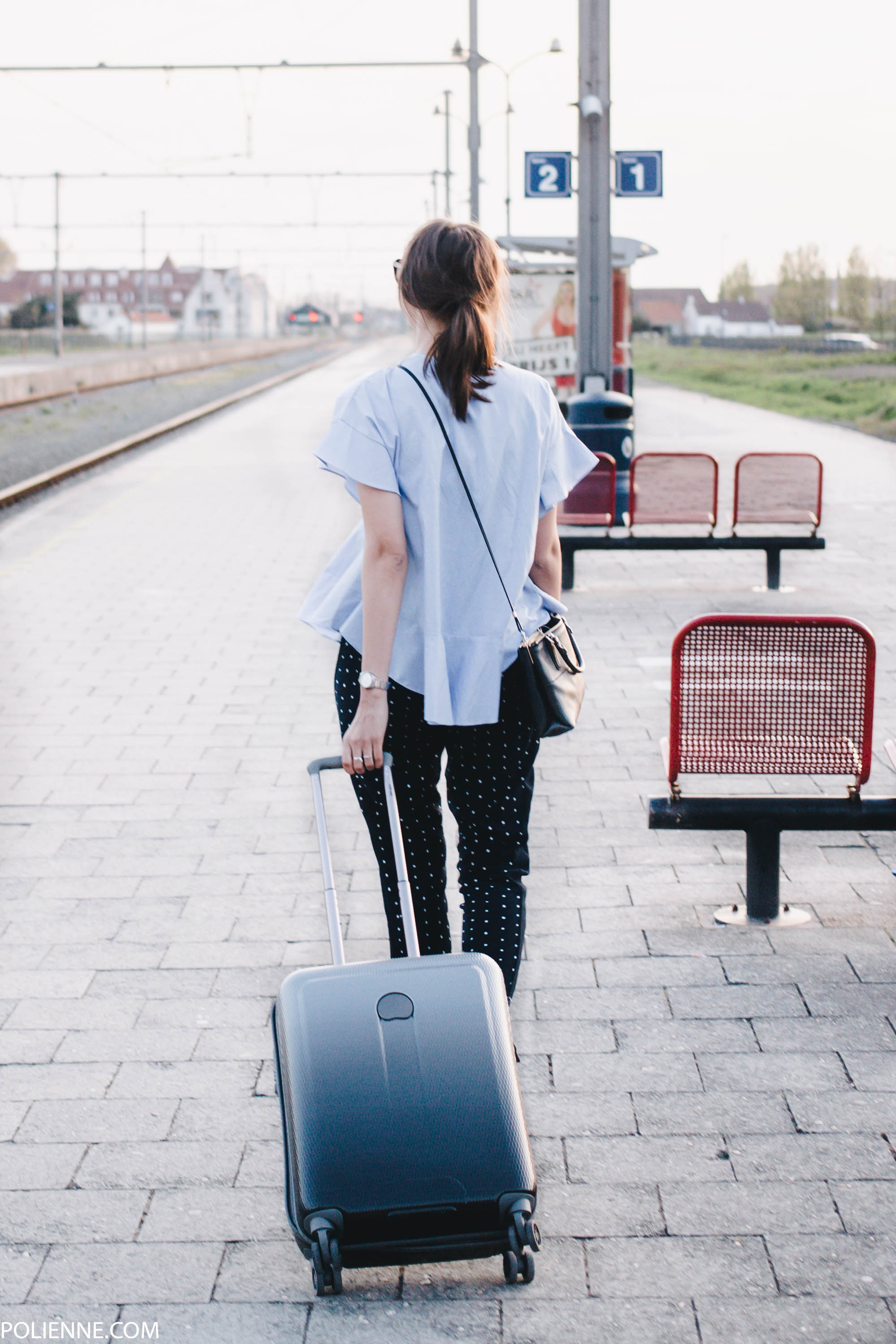 Since the brand turns 70 years old this year, we're celebrating with them! Keep an eye on my social media next week if you want to win your own brand new travel companion…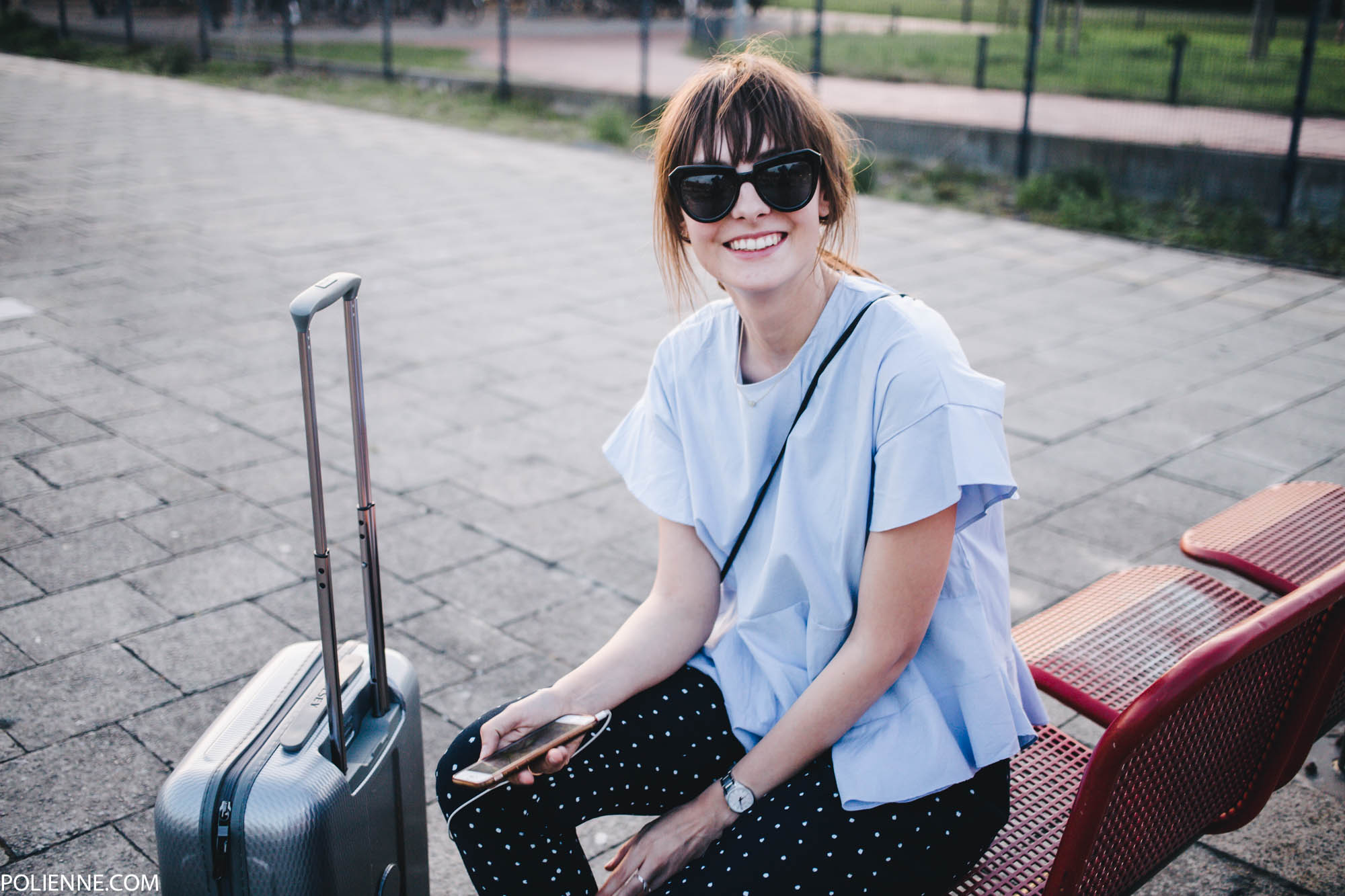 Created in collaboration with Delsey