Spoiler: there are no don'ts! Not in my handbook, that is. I feel like wearing red is pretty easy; you just have to find the right shade of red that fits your skin tone. The only way of discovering it is trying, trying, trying on plenty of red pieces!
And when you've found your perfect hue, you'll soon discover that red goes with PLENTY of colours. I personally love sporting a good ton sur ton look these days, but if you'd like to keep things a bit less bold you can opt for neutrals such as white, grey, black, camel, nude, blue, denim etc etc etc. The real dare devils can try hot pink or bright orange to colour block!
And as you can see: for my second outfit in Notting Hill (find the first one here and the city guide right here), I opted for that little touch of colour blocking. The starting point of this look was that amazing bright red maxi dress by H&M, which I toned down with a neutral coloured teddy coat and simple high top sneakers. The orange bag (YAS, THAT BAG!! ♥) adds an extra colour dimension and brings a fab Spring touch. Done!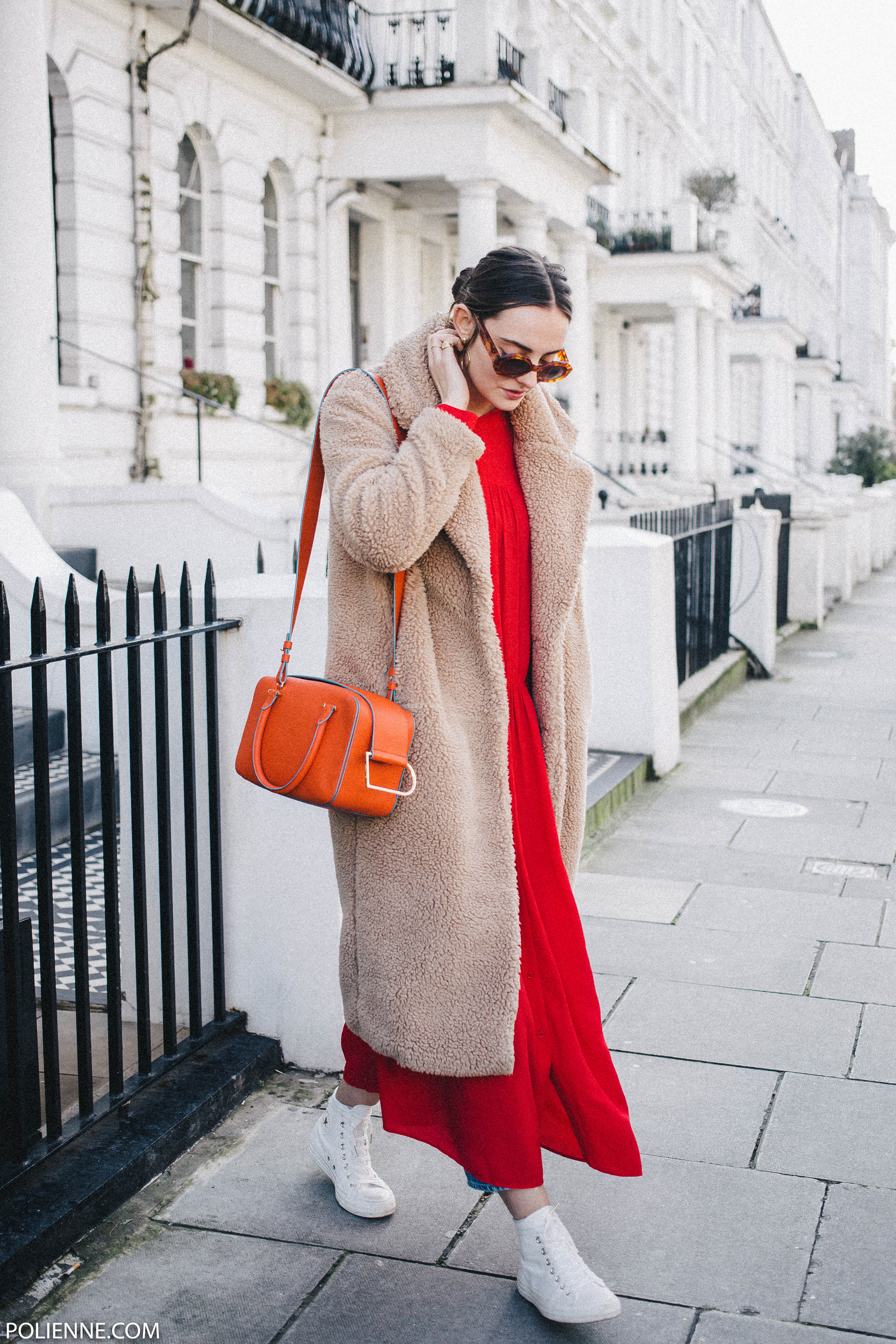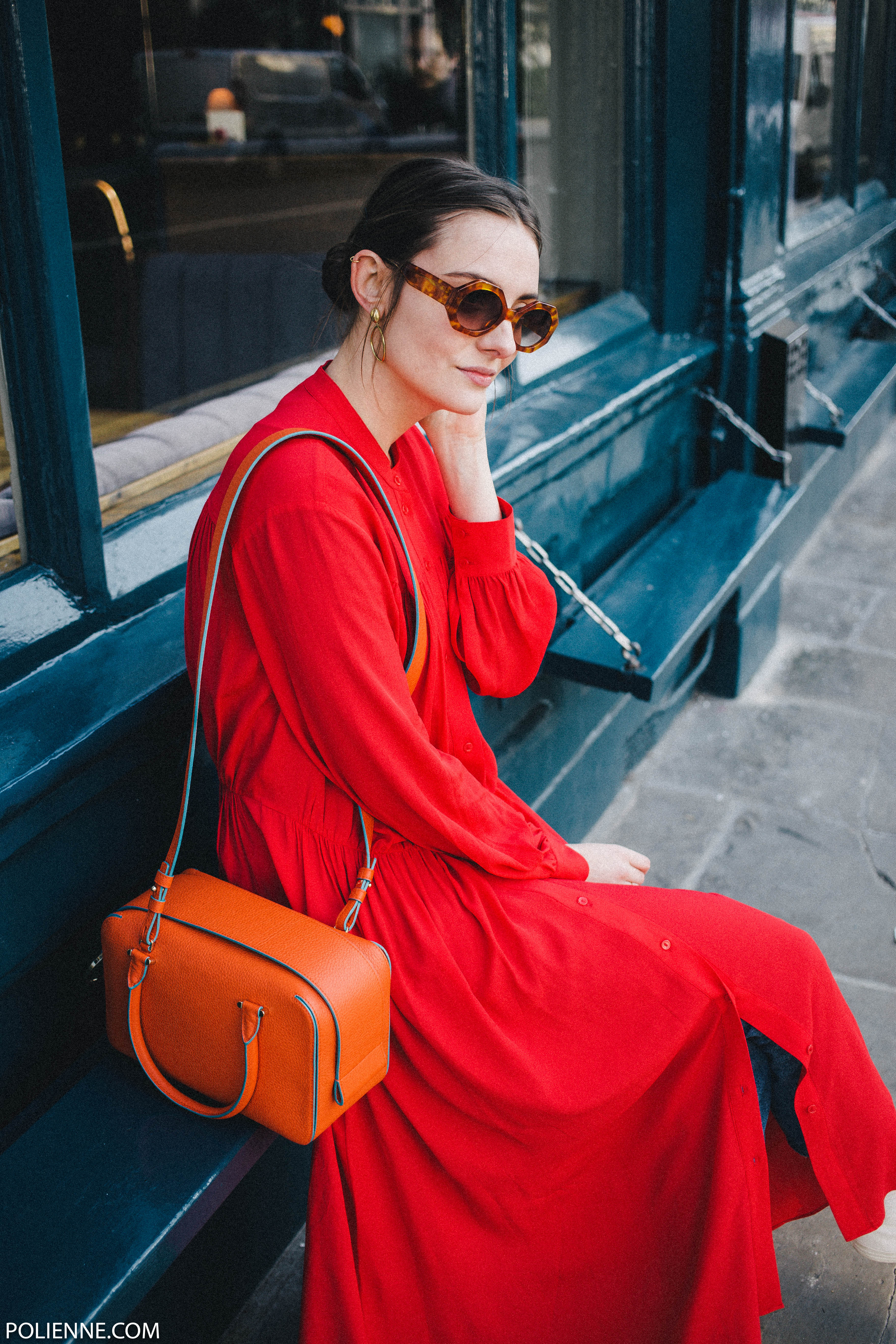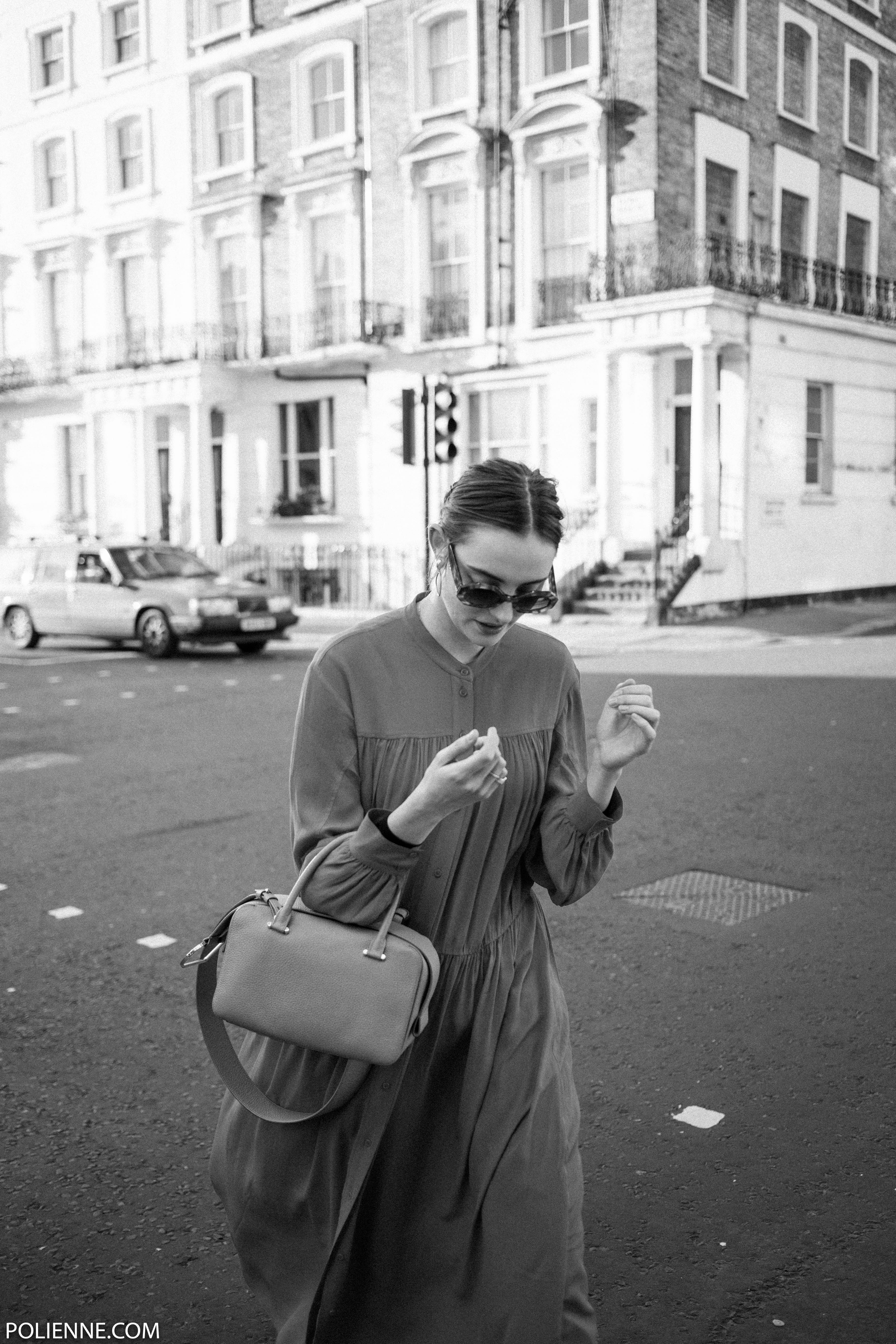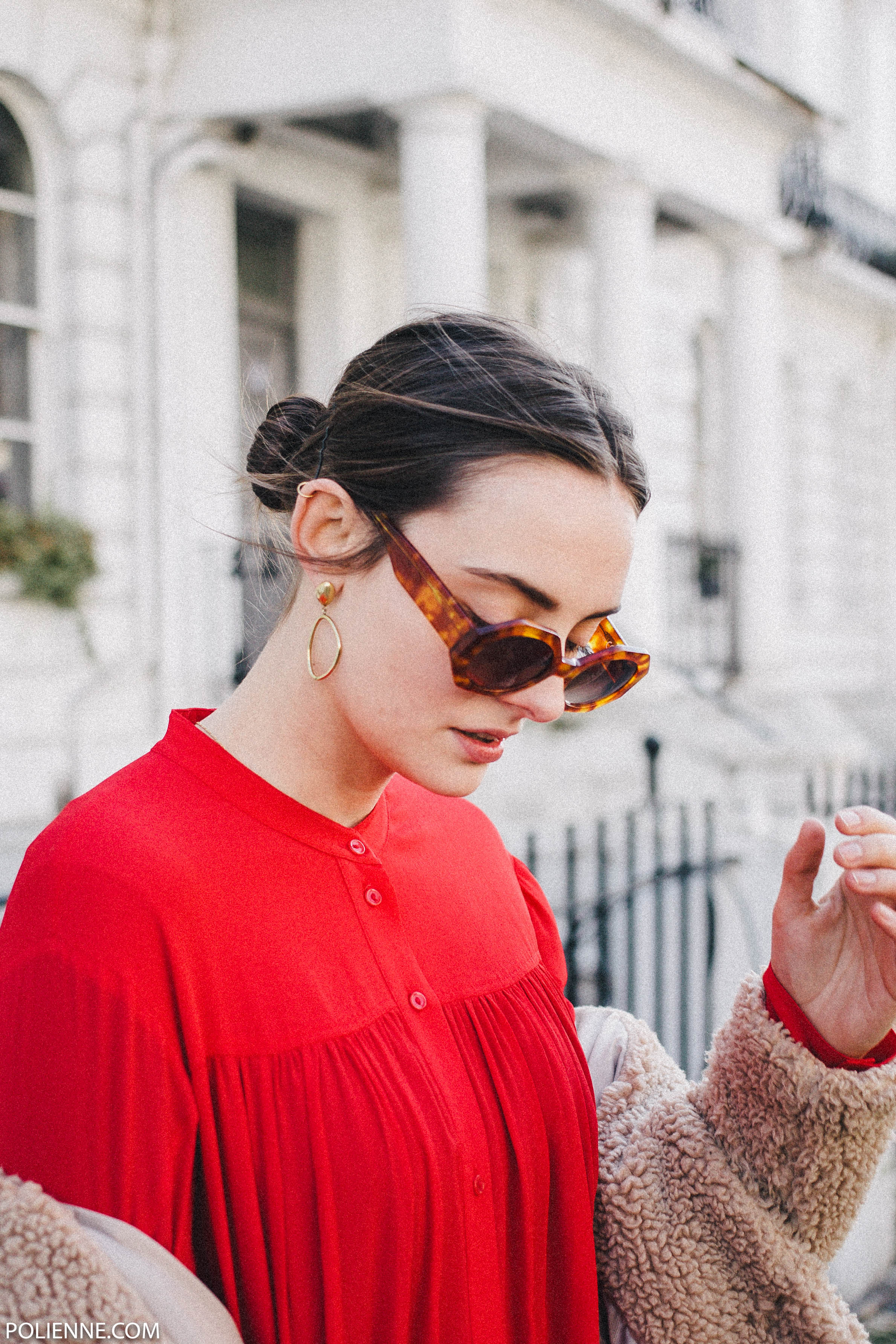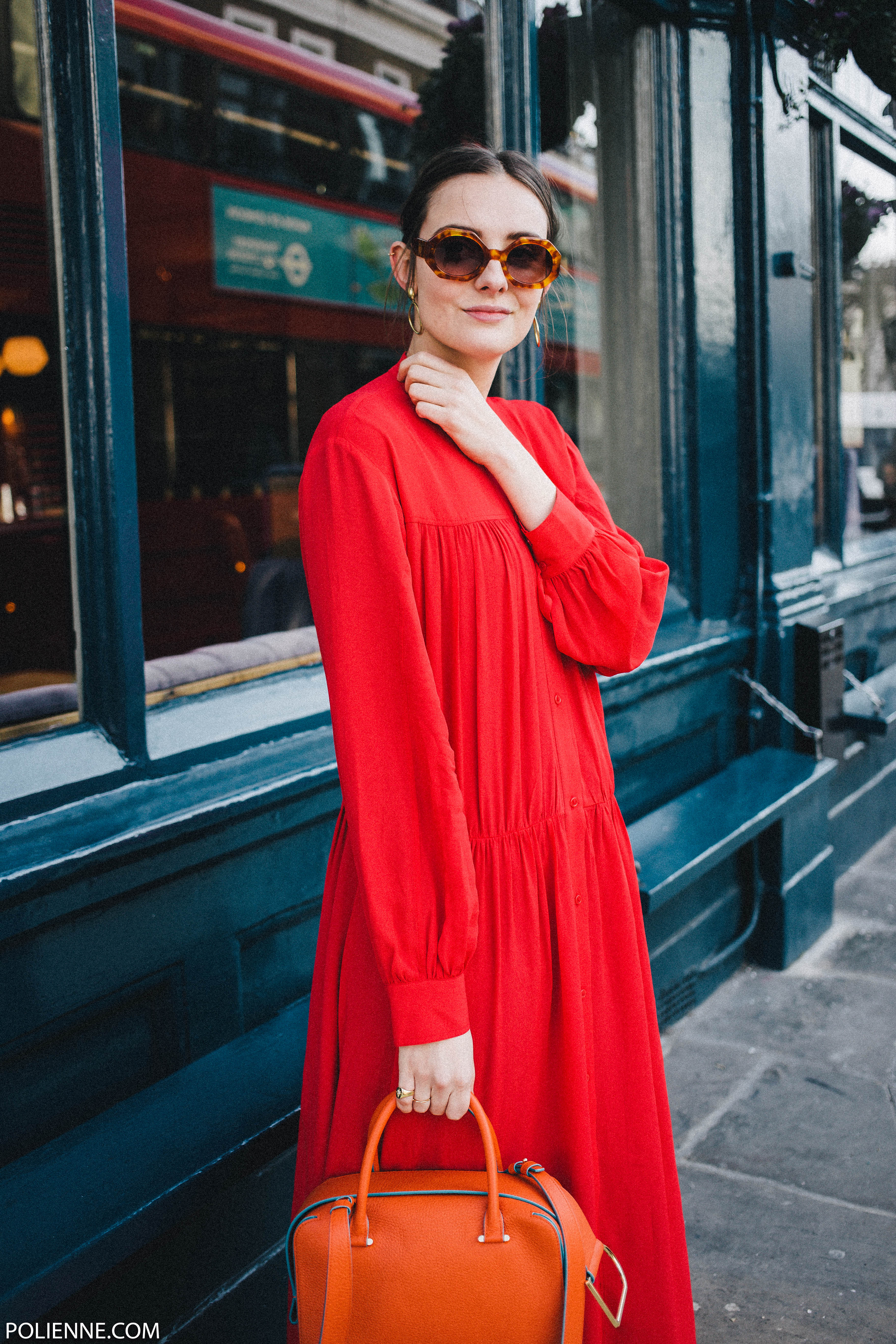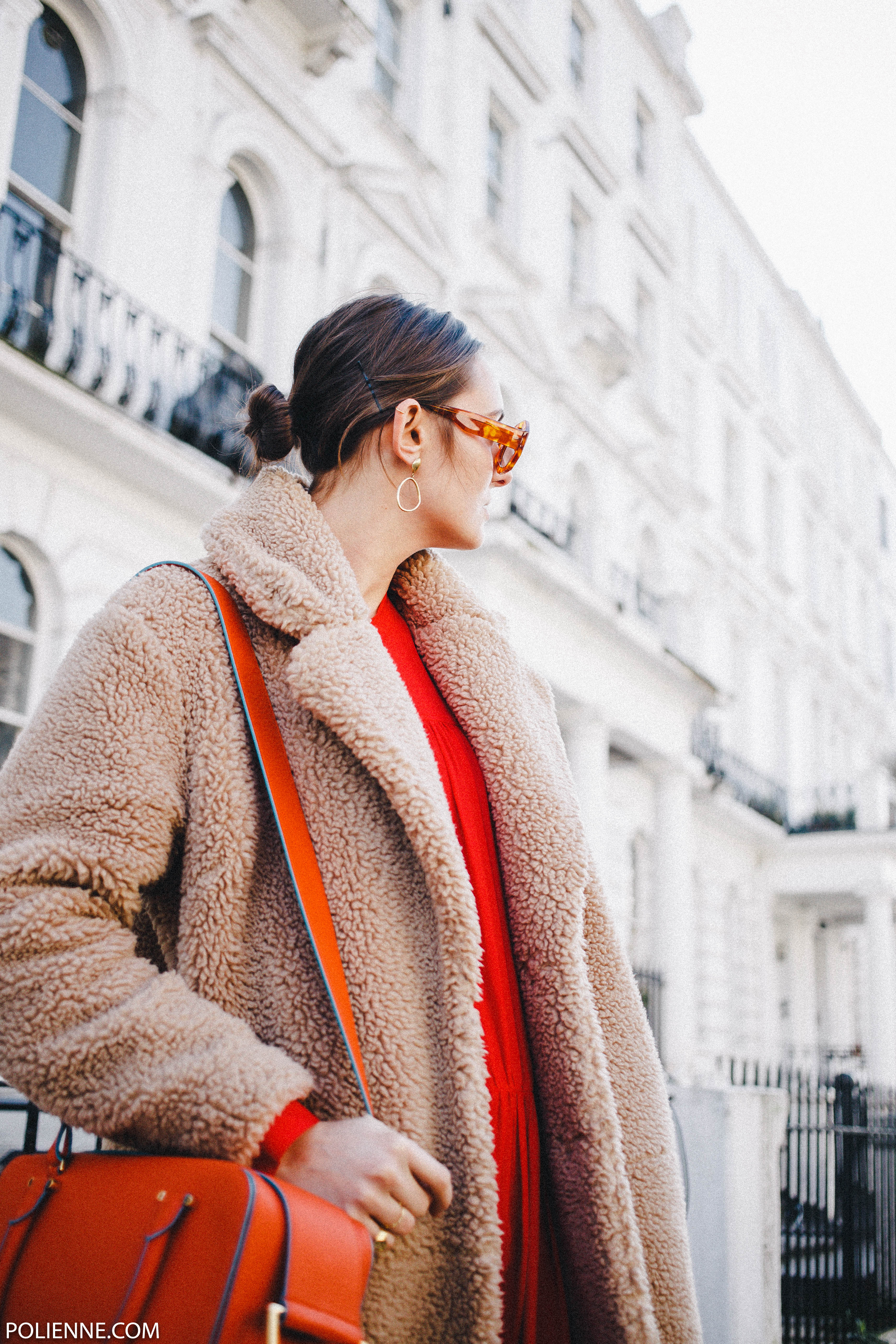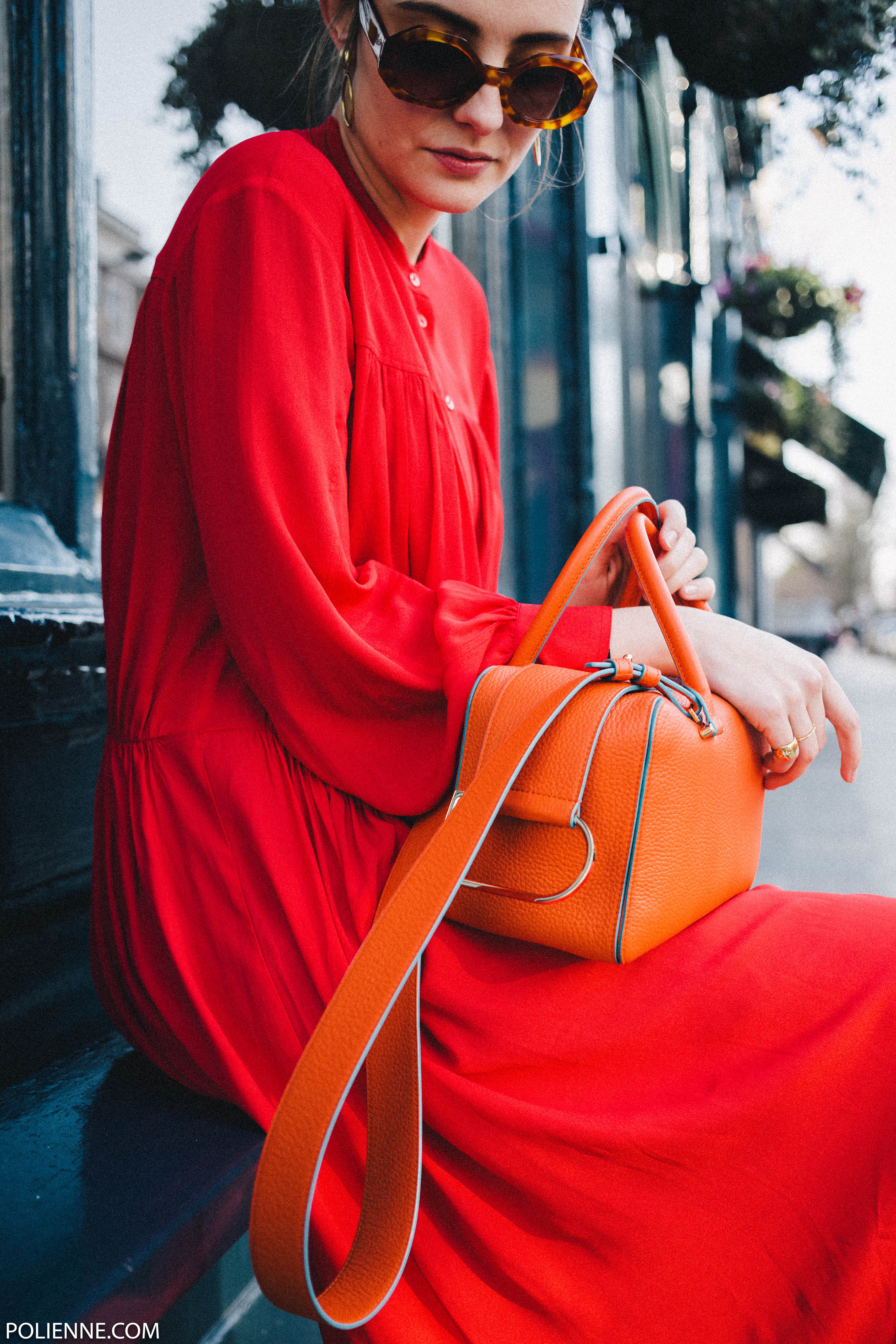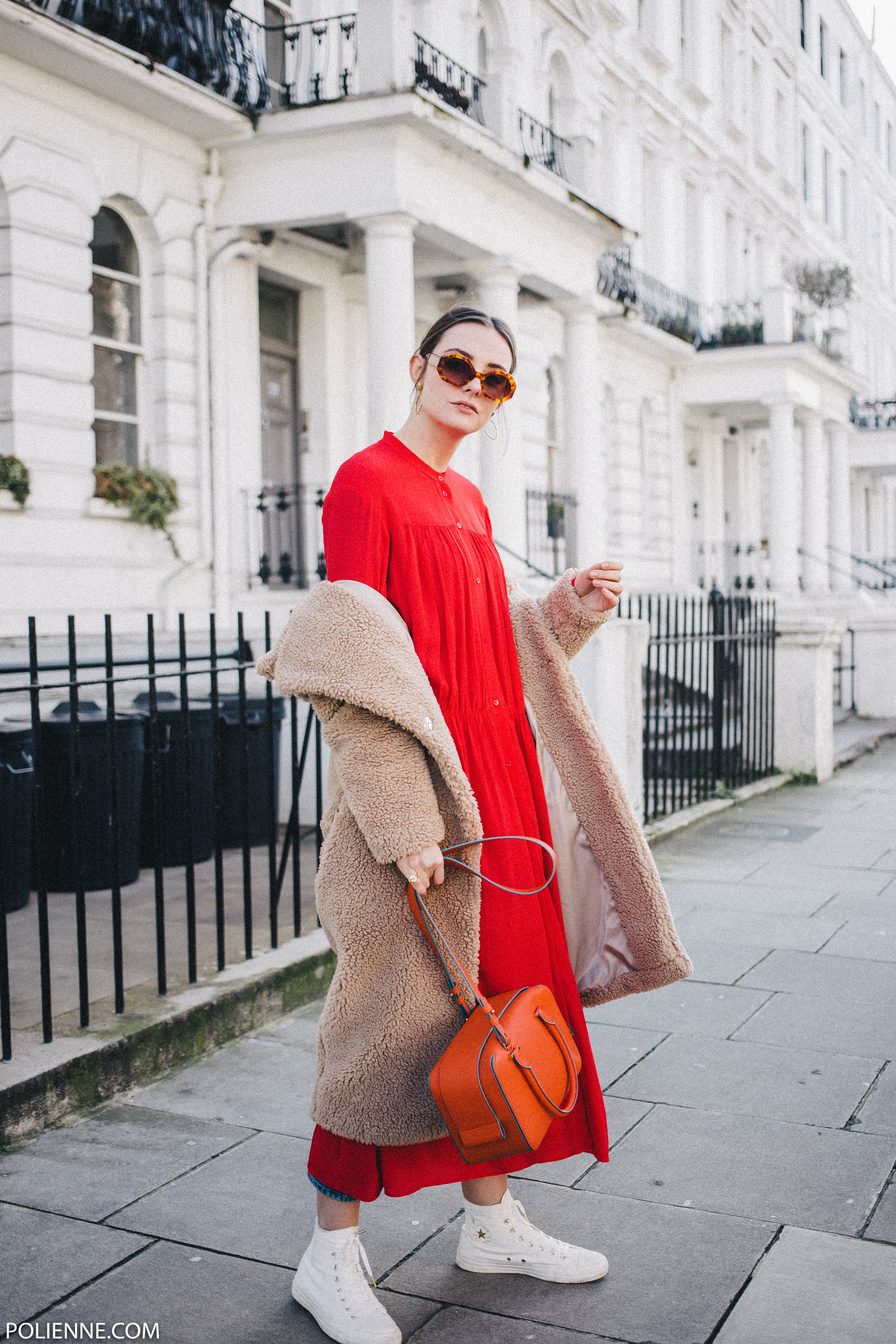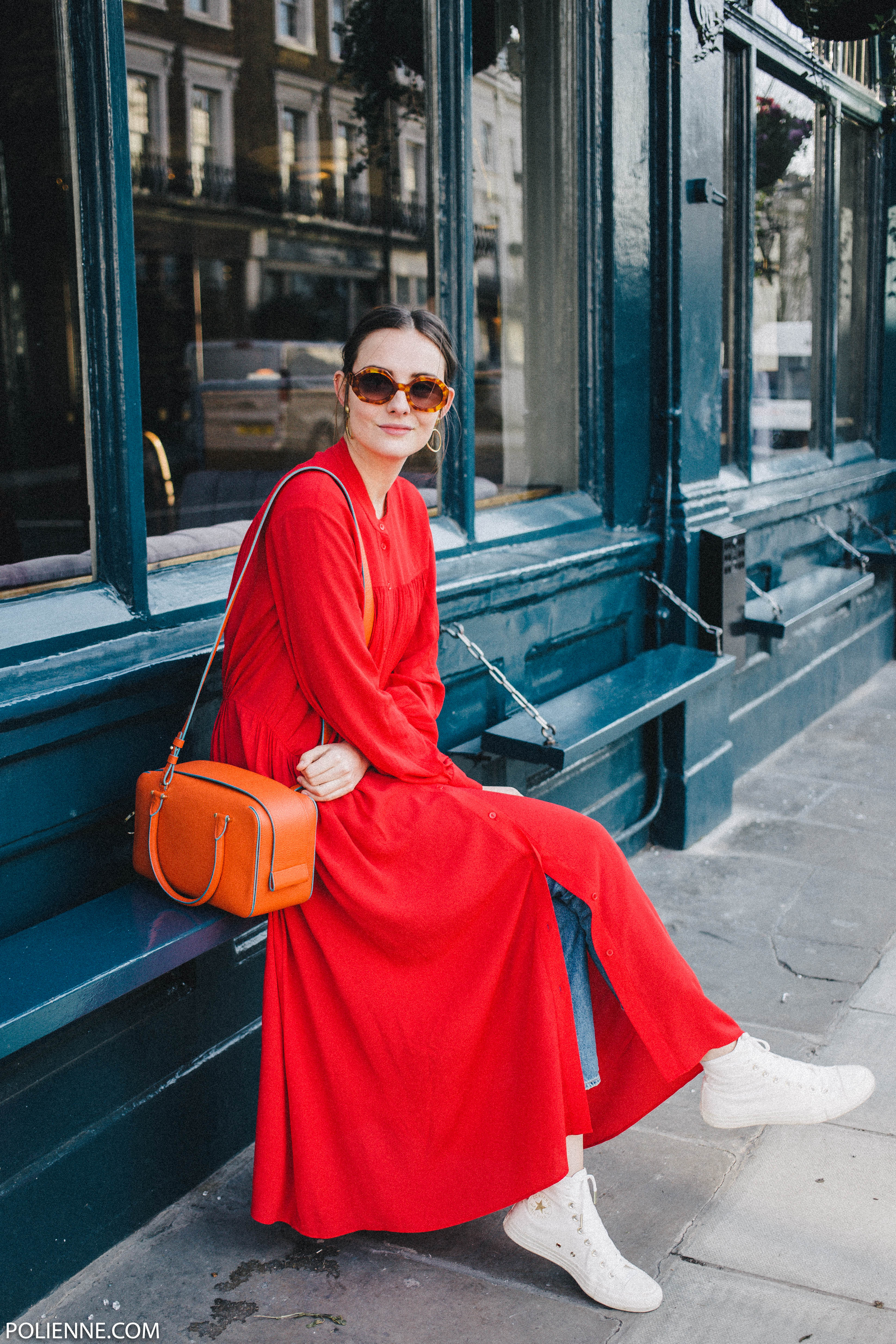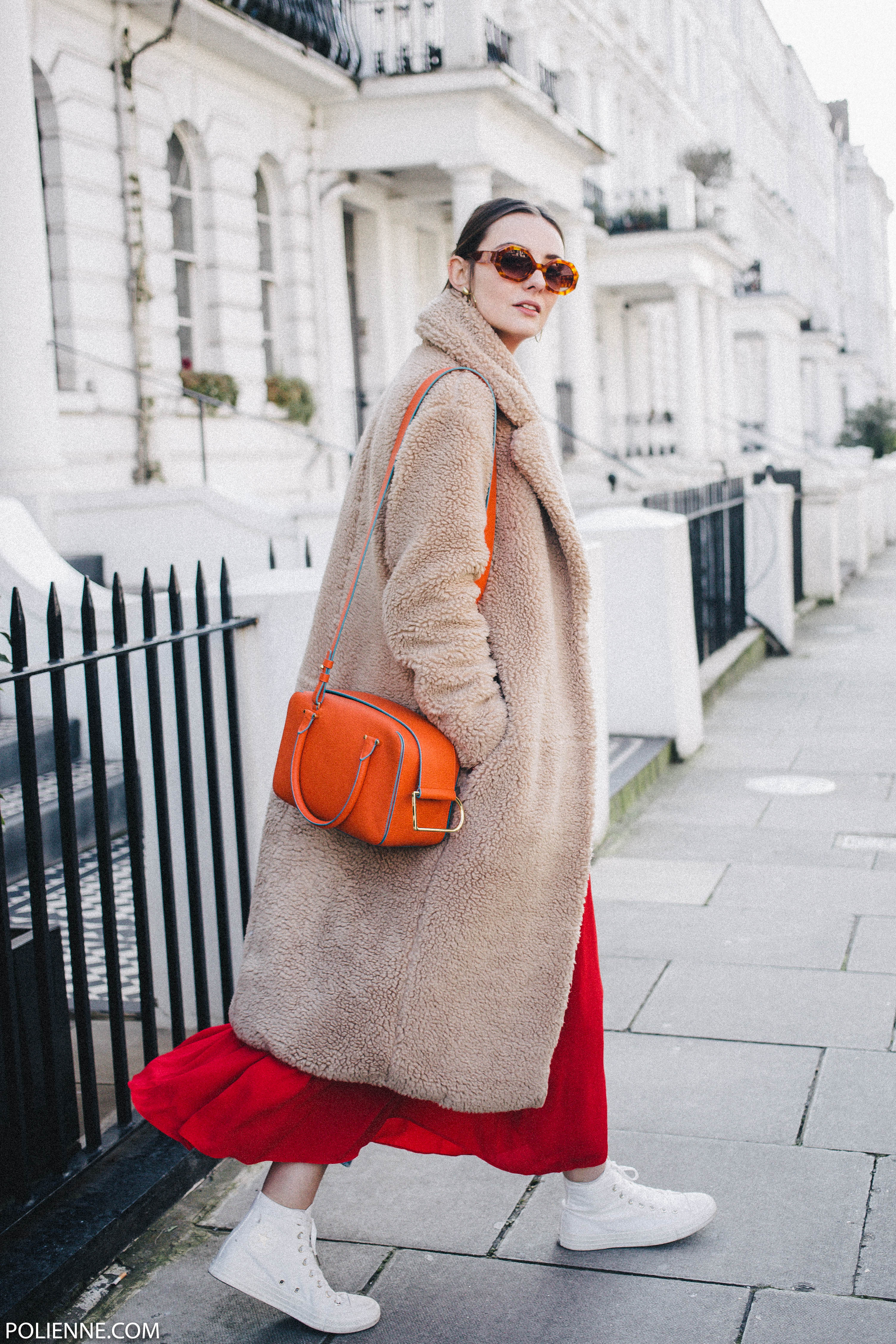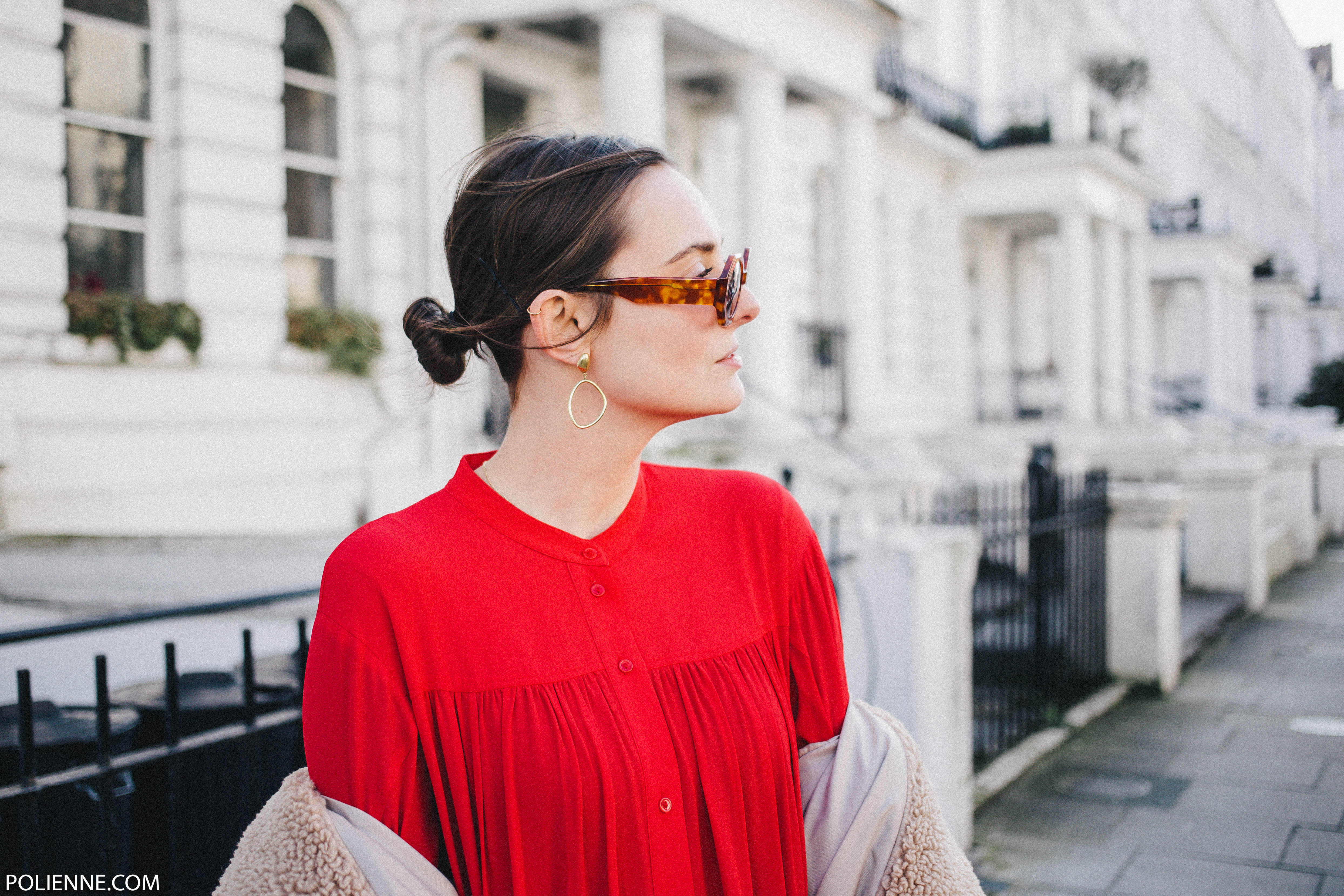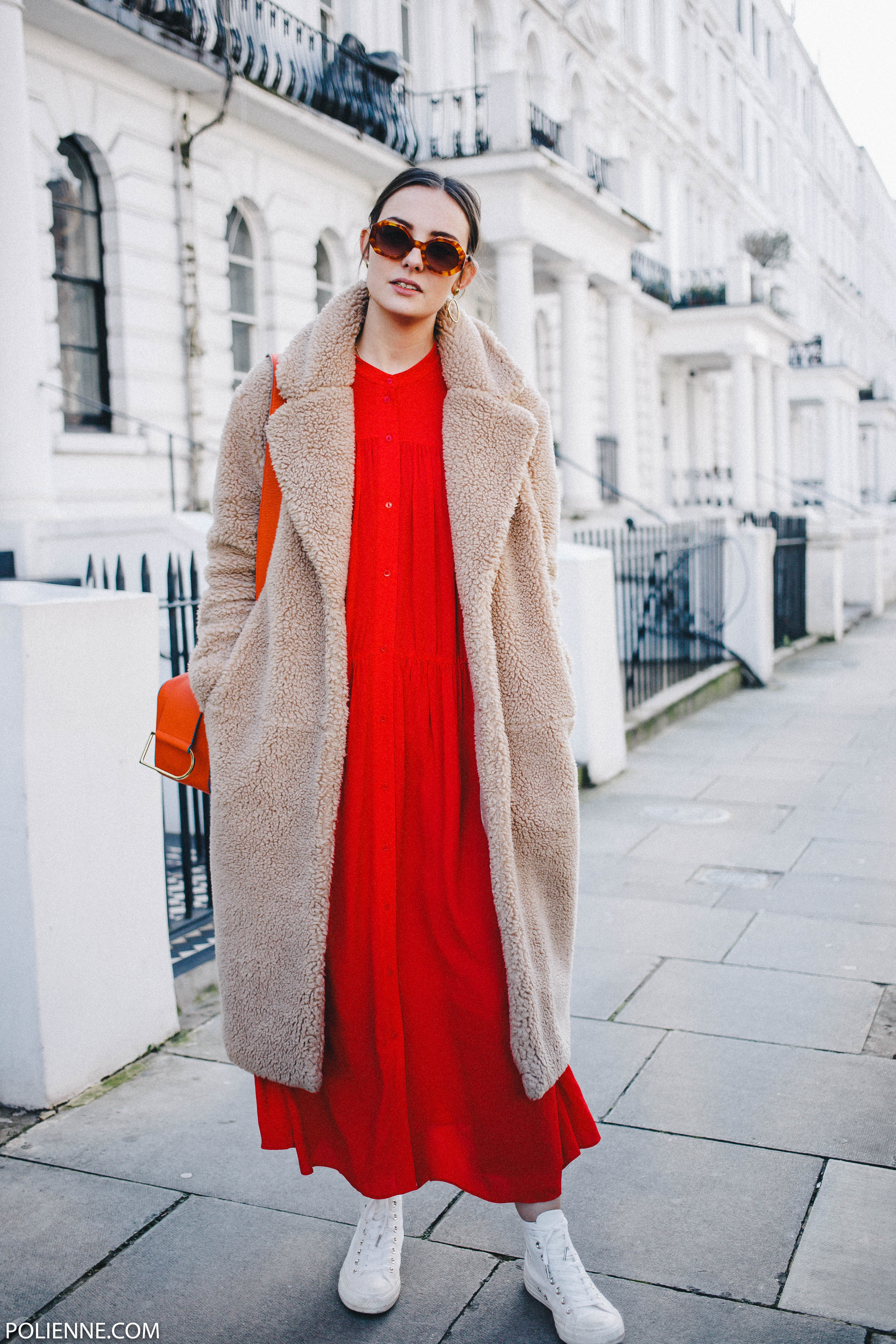 H&M bright red dress & teddy coat (old), CONVERSE sneakers by La Redoute, DELVAUX c/o Coolbox bag, ZARA sunglasses, SOHO earrings
Photos by Daan Schepers