The prospect of Winter (and thus complicated outfits by layering heavy knits and scarves and hats) almost being over, stimulates me to bring a certain simplicity to my outfits.
As much as I love dressing up for Winter, I'm seriously longing for the first rays of Spring sun to glare through my windows and for me to start baring the ankles and shoulders again. Combining a few clean pieces, like the perfect pair of denim cigarette pants and a delicate knit (have you noticed the beautiful bow?), brings a Spring freshness that is more than welcome during these still pretty cold and grey days.
Transitioning has never been more elegant! Luckily simple doesn't have to mean boring: I added these amazing hush leopard flats and a few vintage accessories like a beret to give my look a Parisian touch.
Are you ready for the new season? What are your current fave pieces to let in Spring? Let's hope these icey temperatures will go up soon…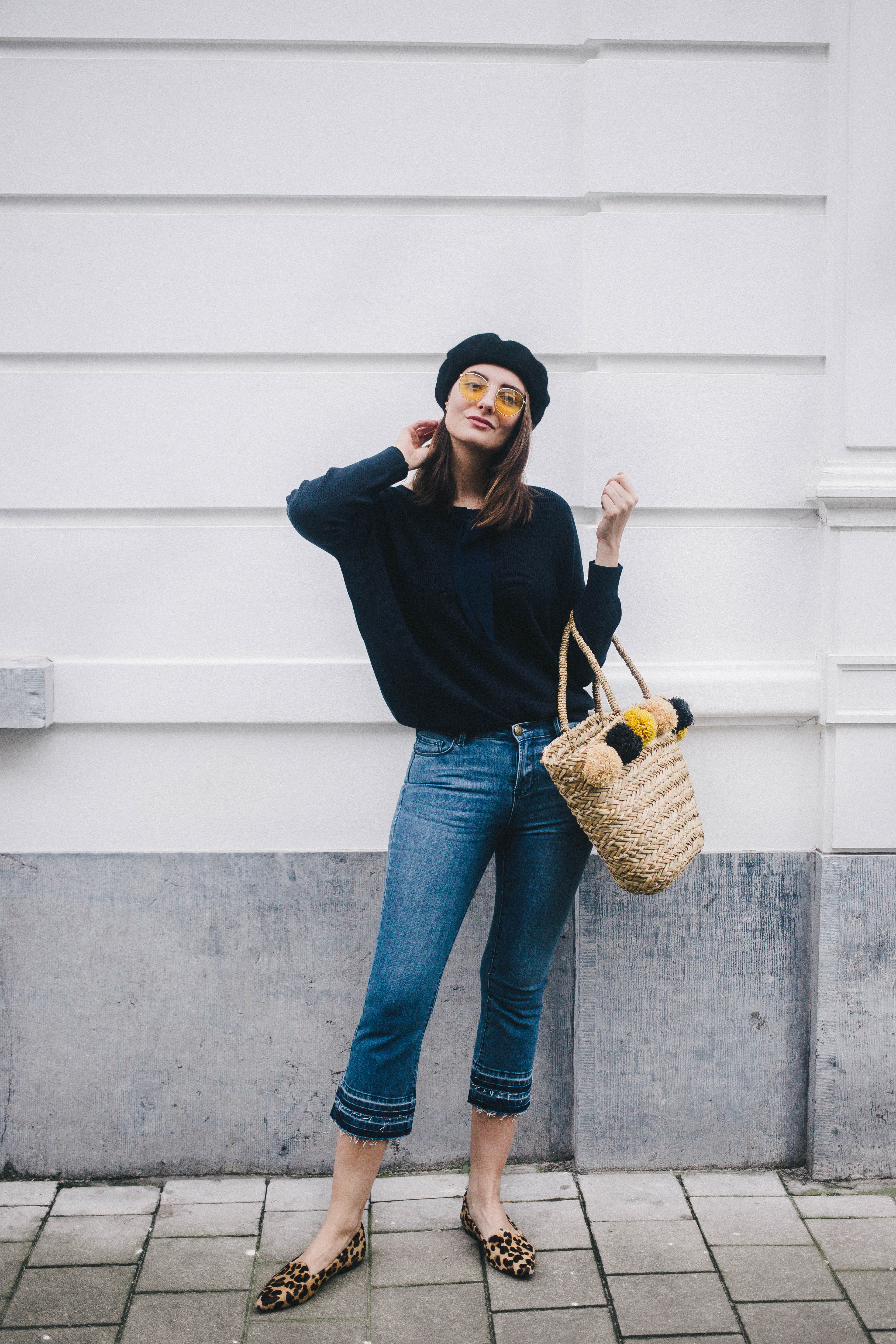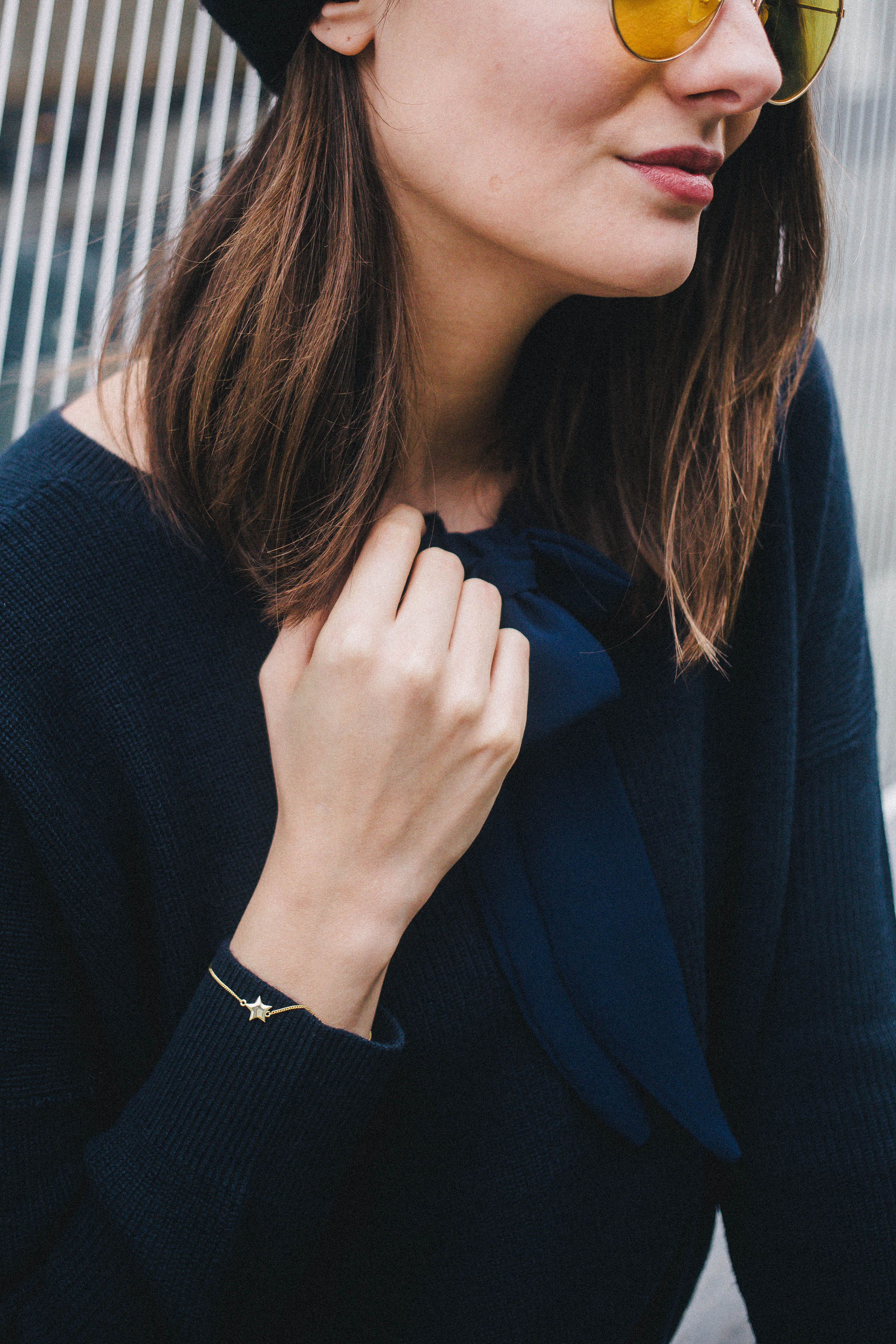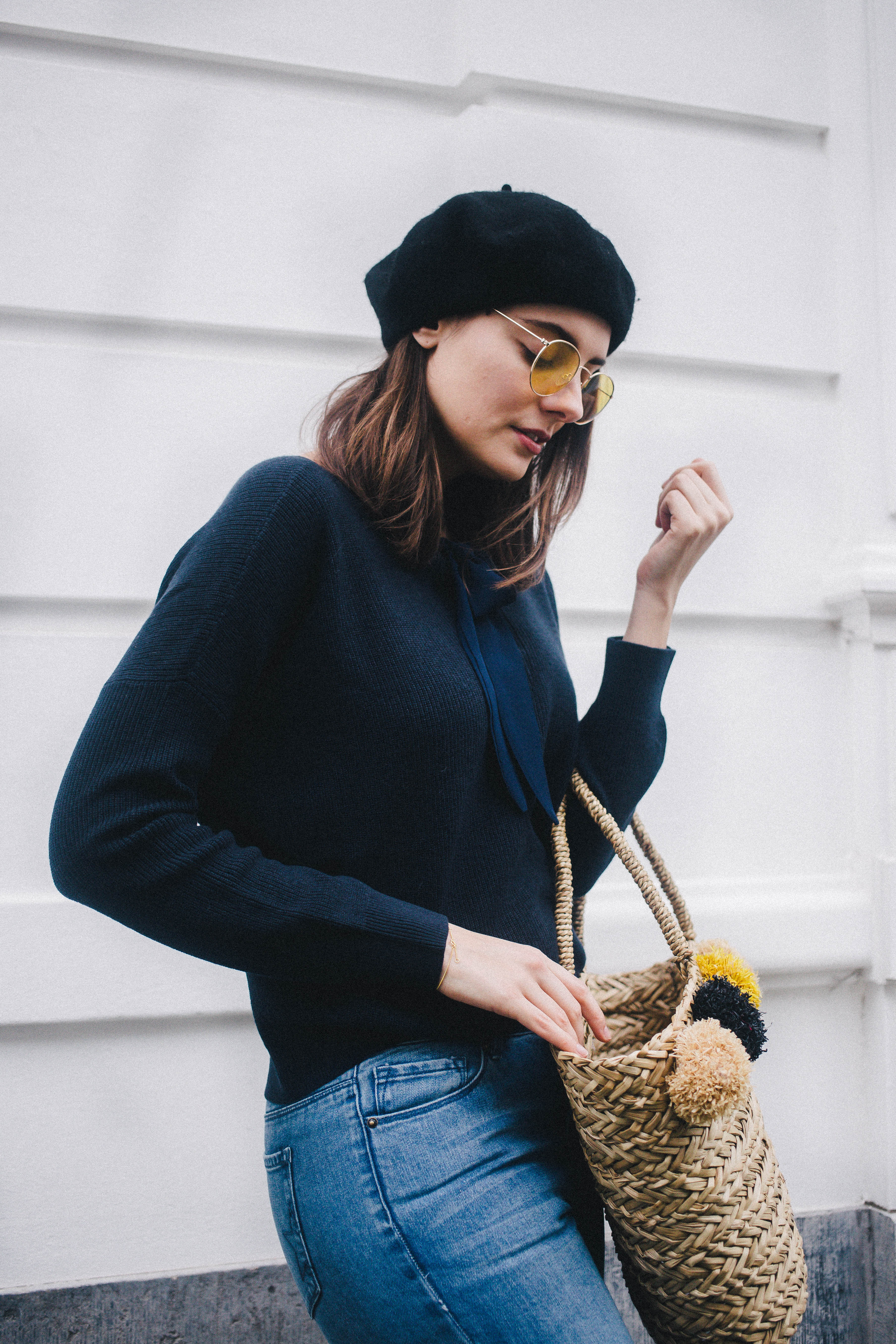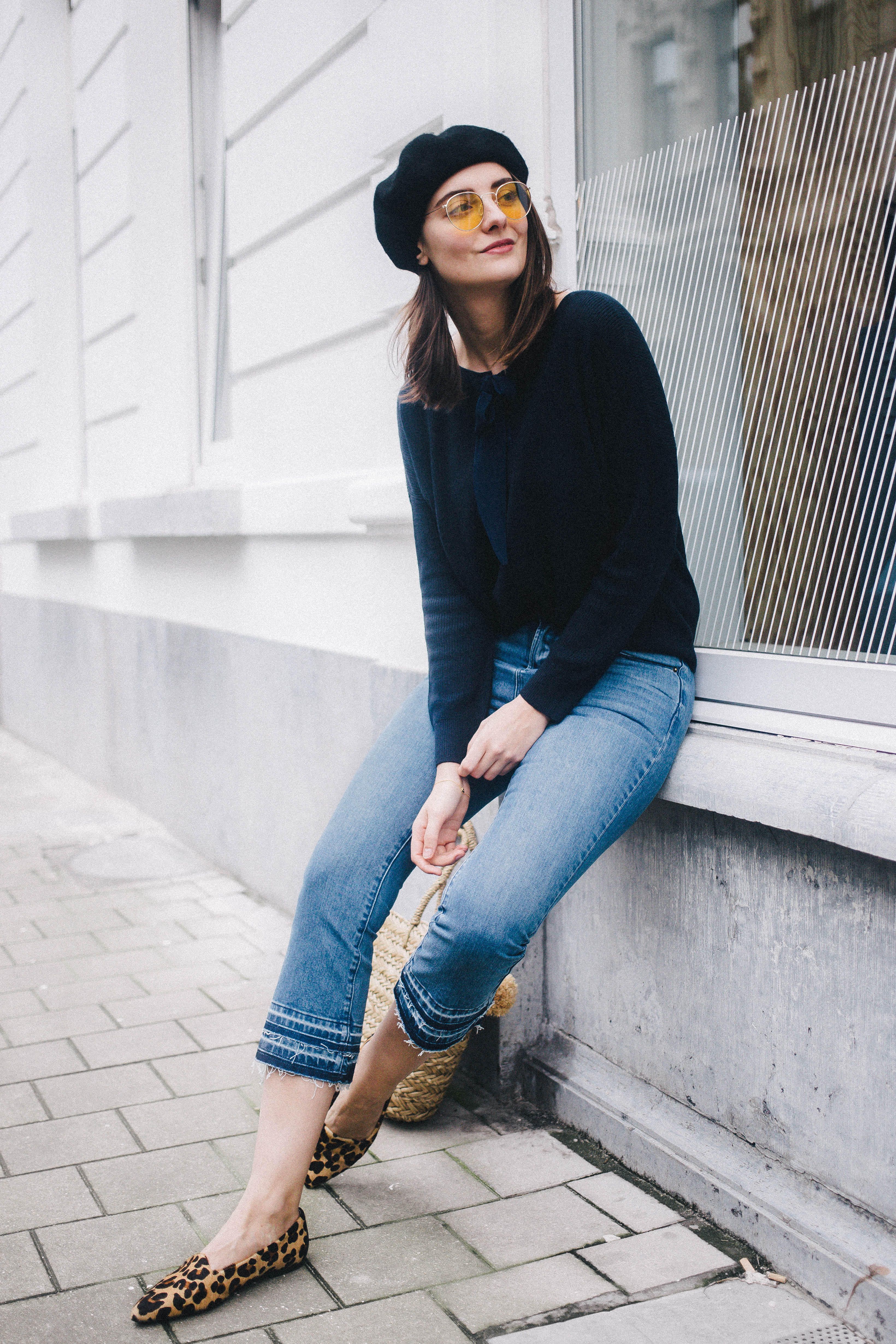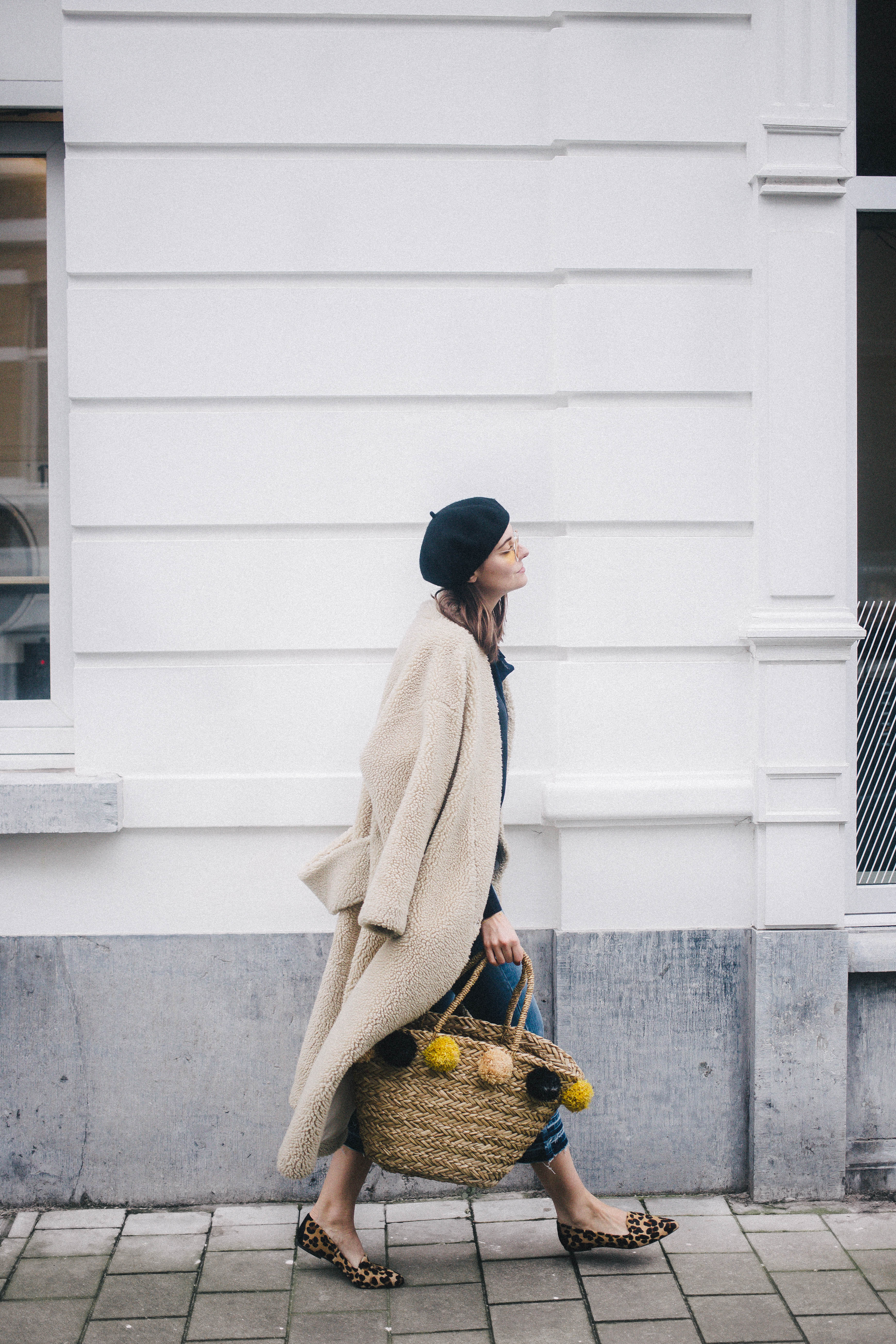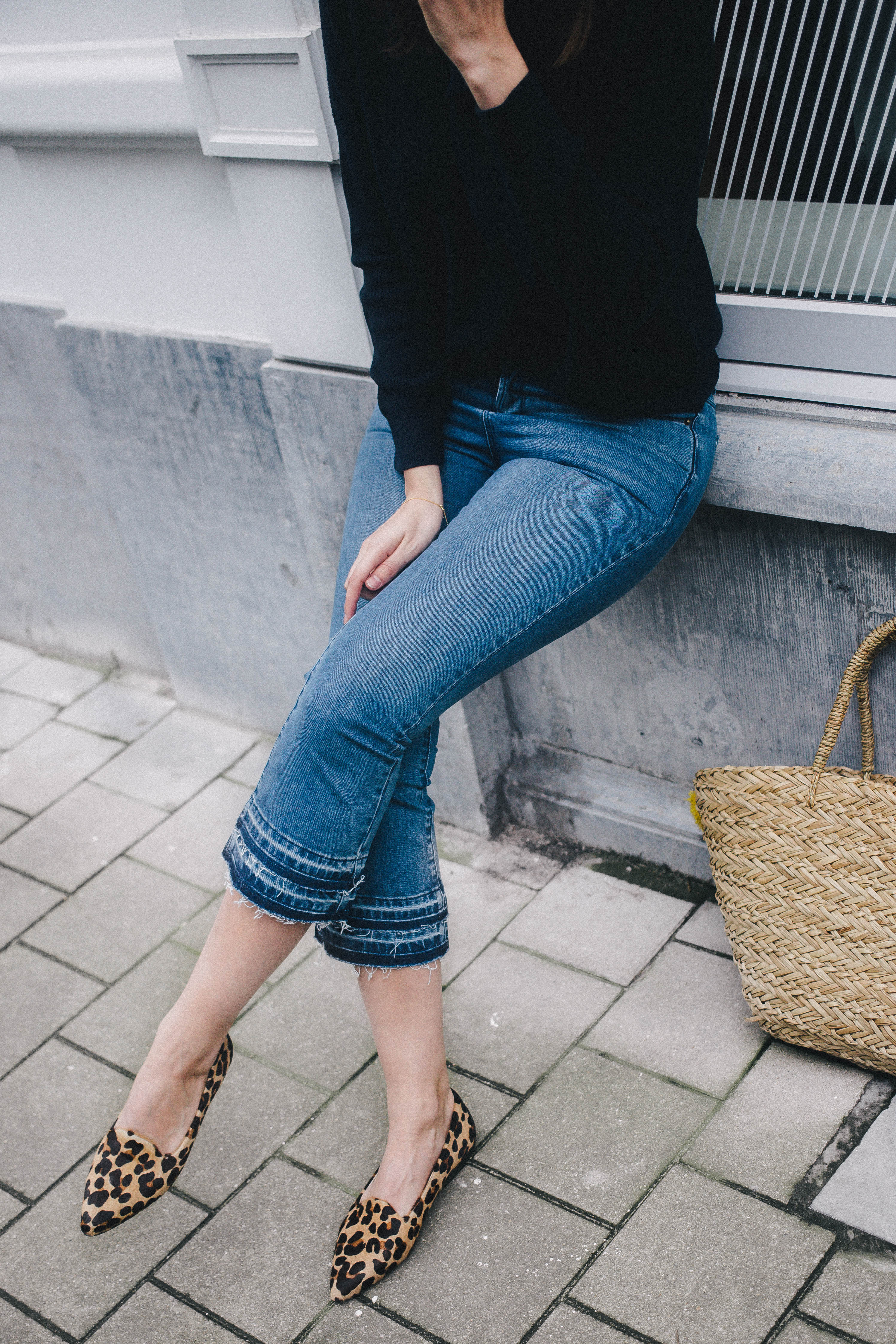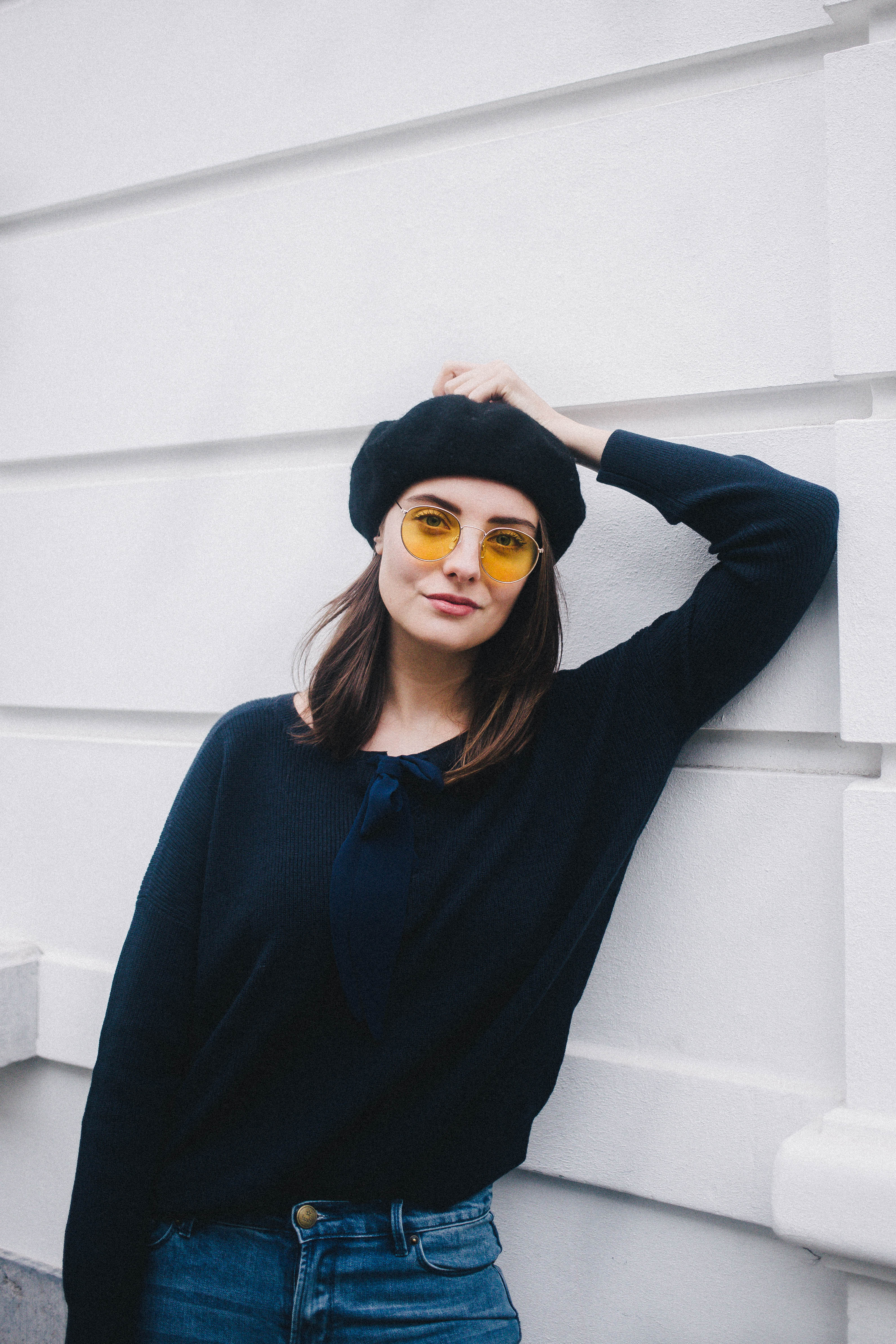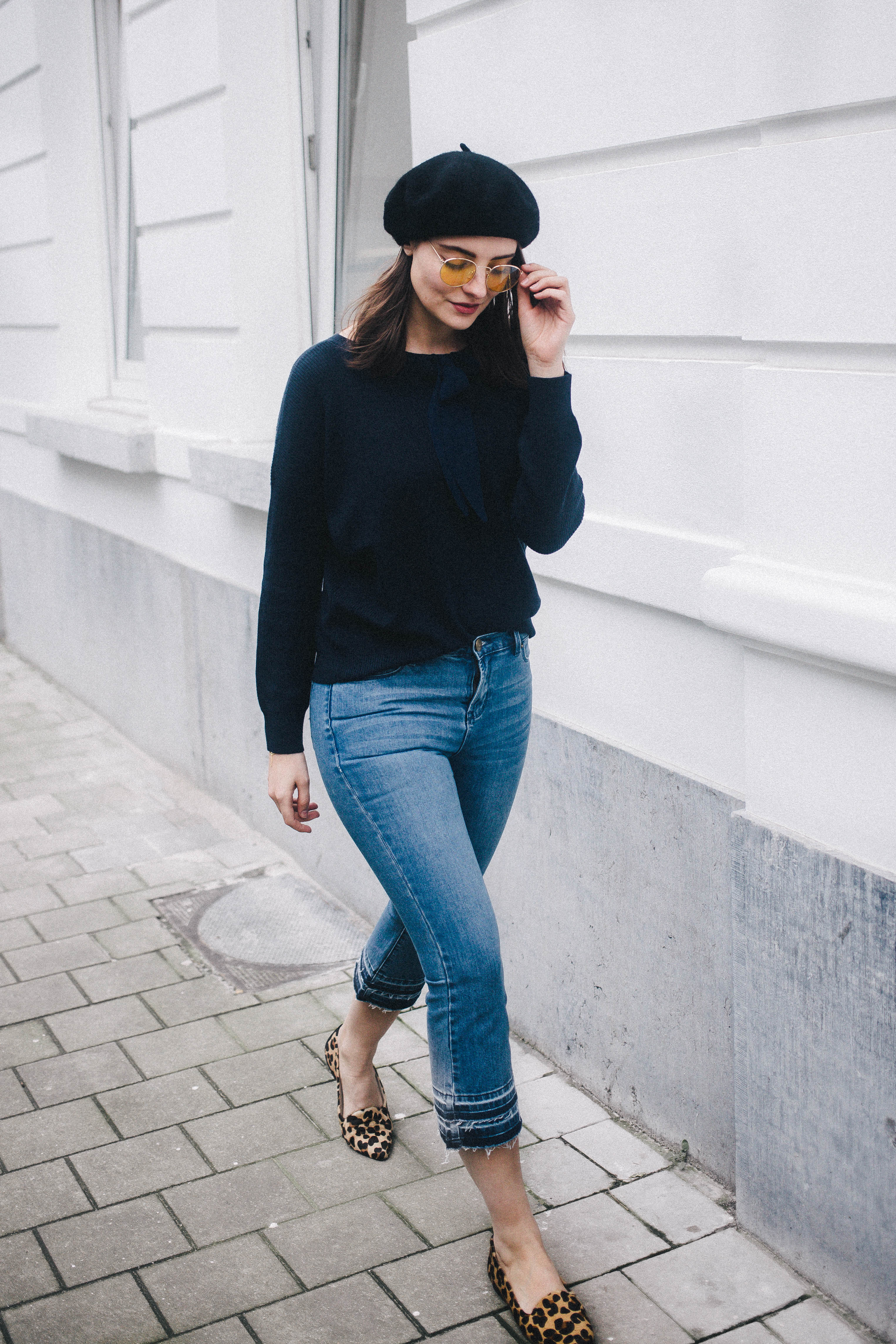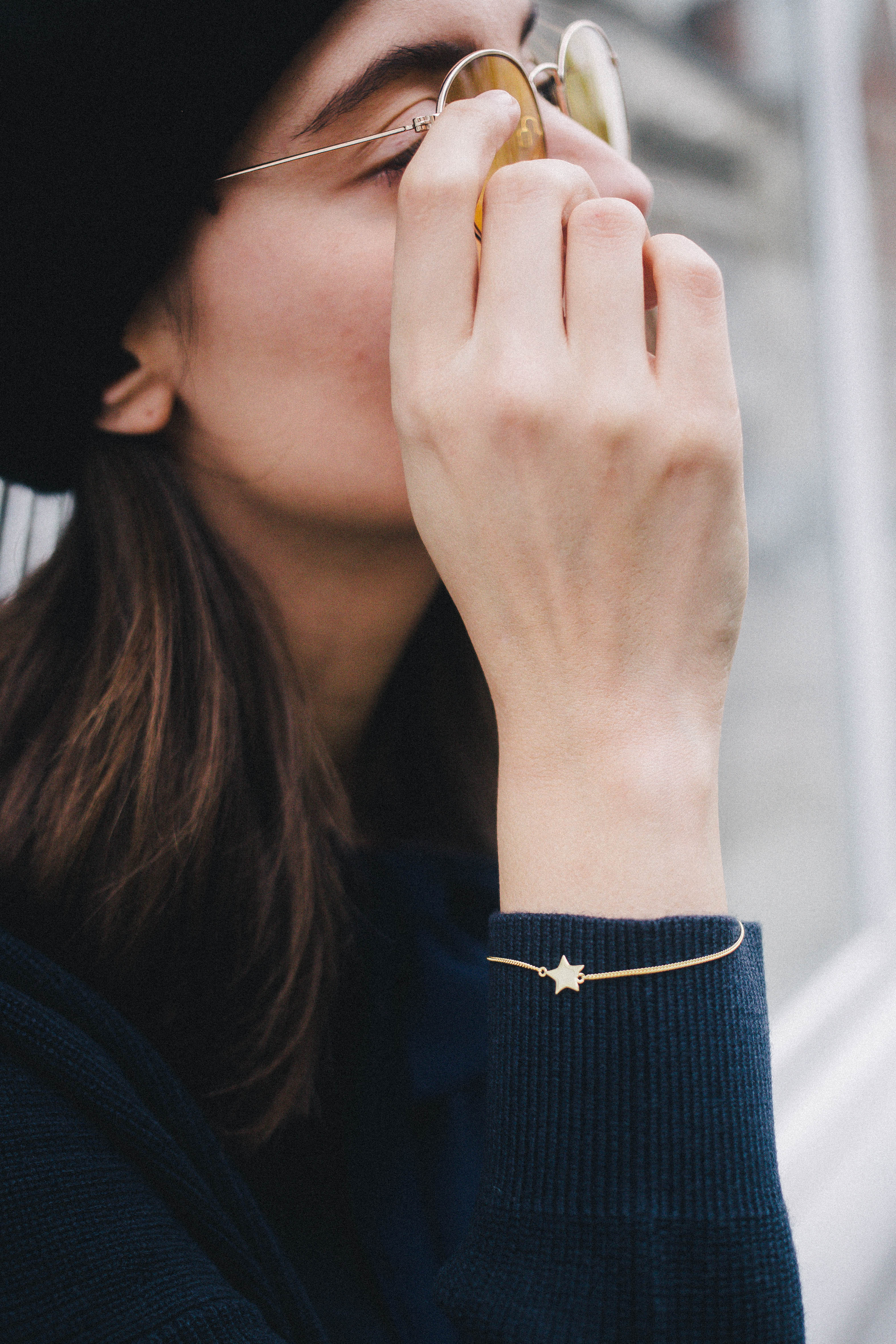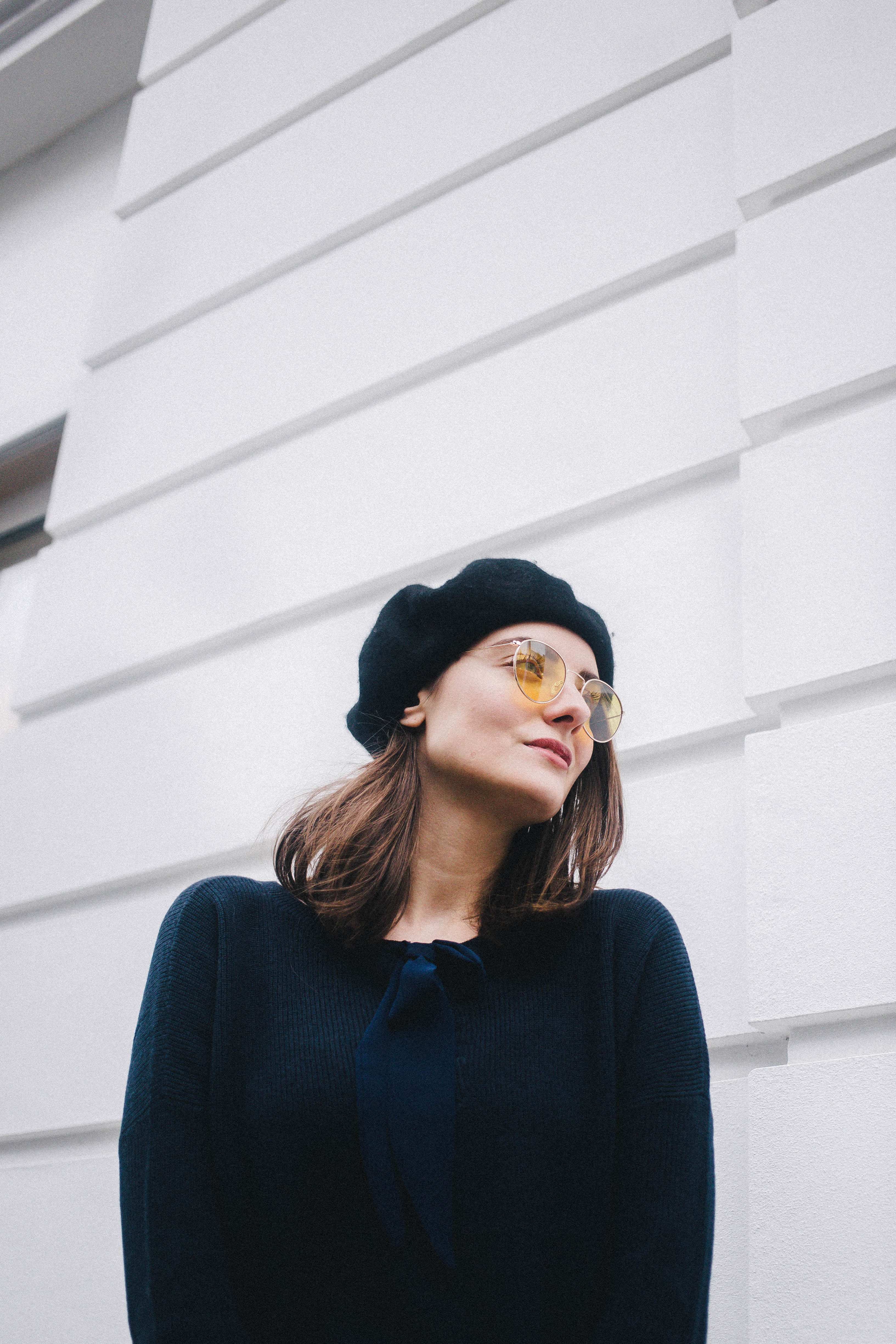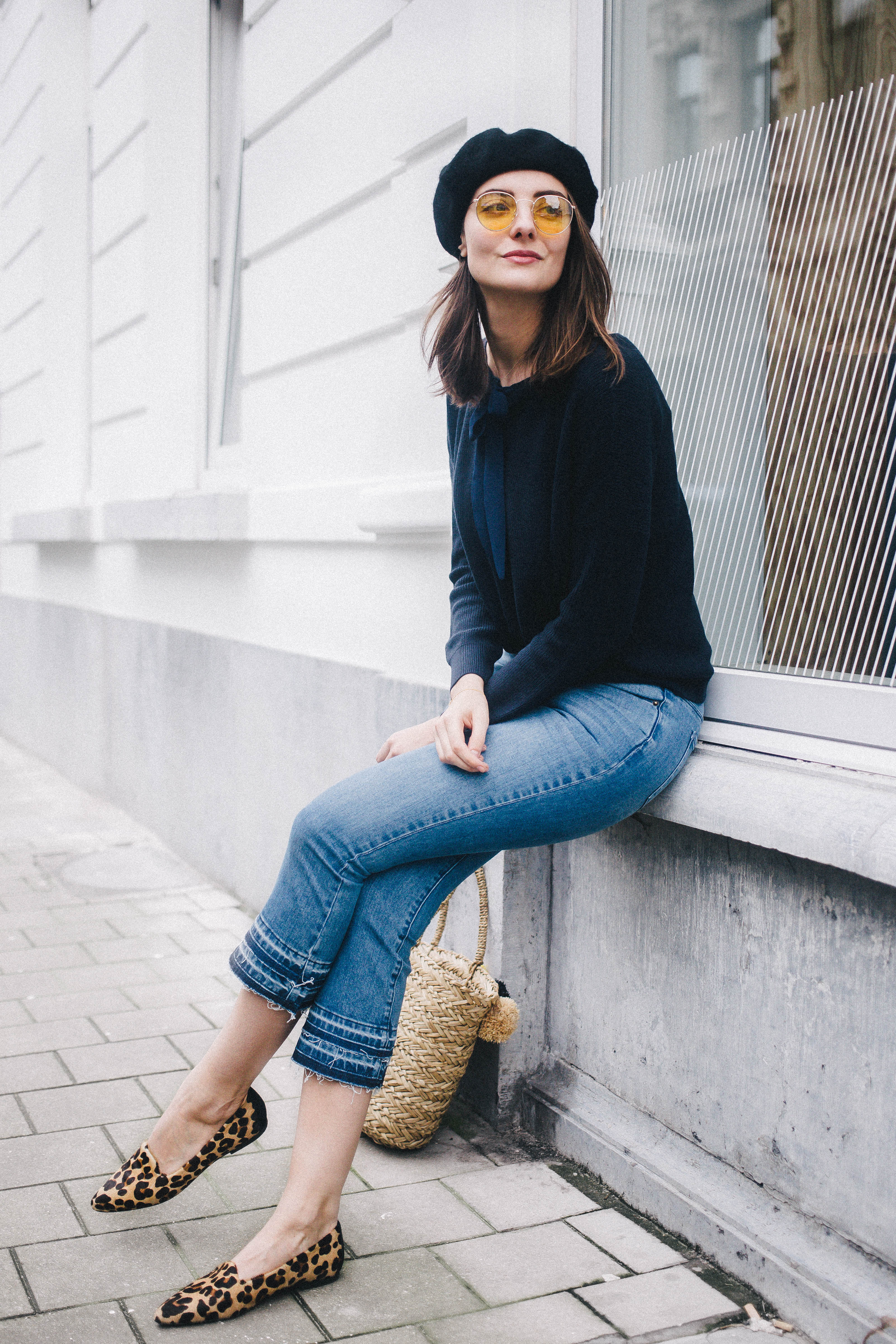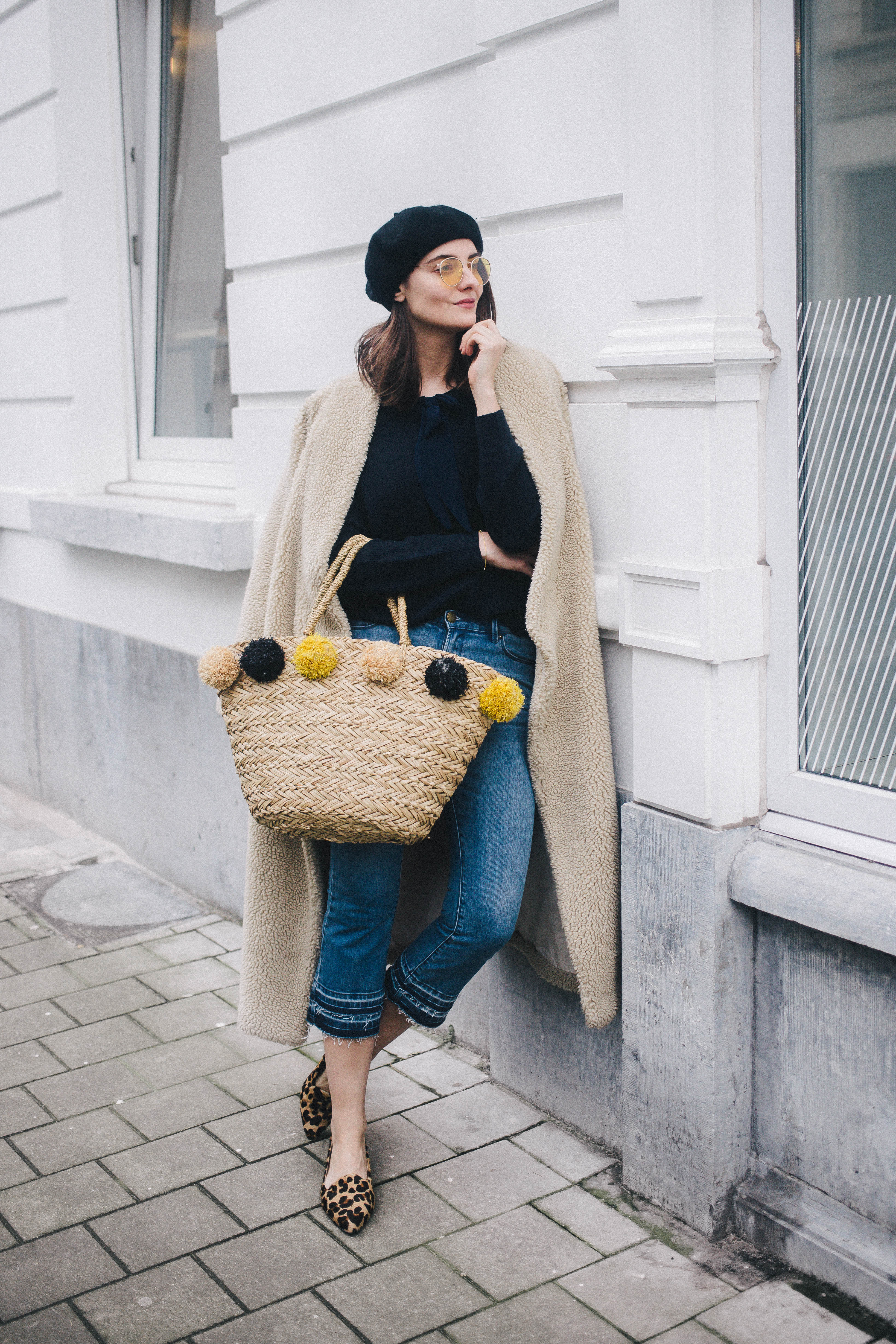 Created in collaboration with hush
hush c/o fine knit, denim cigarette pants, leopard loafers & star bracelet, vintage beret, unknown sunglasses & straw bag (from a tiny shop in Dublin), Monki coat (old)
Photos by Daan Schepers