Although a) leopard print, b) faux fur and c) a bomber jacket might not be considered the perfect basic elements to form the core of your wardrobe, to me they definitely are of great importance in my closet. Next to loads of faux fur, I've got quite a remarkable bomber jacket collection as well. And as for leopard… I don't understand how I don't own at least the double of the amount I currently own! I could easily spend entire days in dresses like this or this one and live happily ever after. And still: this jacket is one of the first leopard printed pieces that have entered my closet in the past few years! If you're loving it too, it's currently available here at VILA!
This is what I wore for a Sunday shopping afternoon with the boyfriend. The dude needed some new clothes so we decided to hit the apparently extremely overcrowded streets of Antwerp on the second day of sales – how very clever of us! We quickly escaped towards a quieter zone and ended on the sunny terrace of lunch bar Juno. Two beers and a home-made tzatziki quickly made us forget that shopping war zone.
And speaking of sales, I'll be dropping a video full of my sale shopping tips soon! Stay tuned!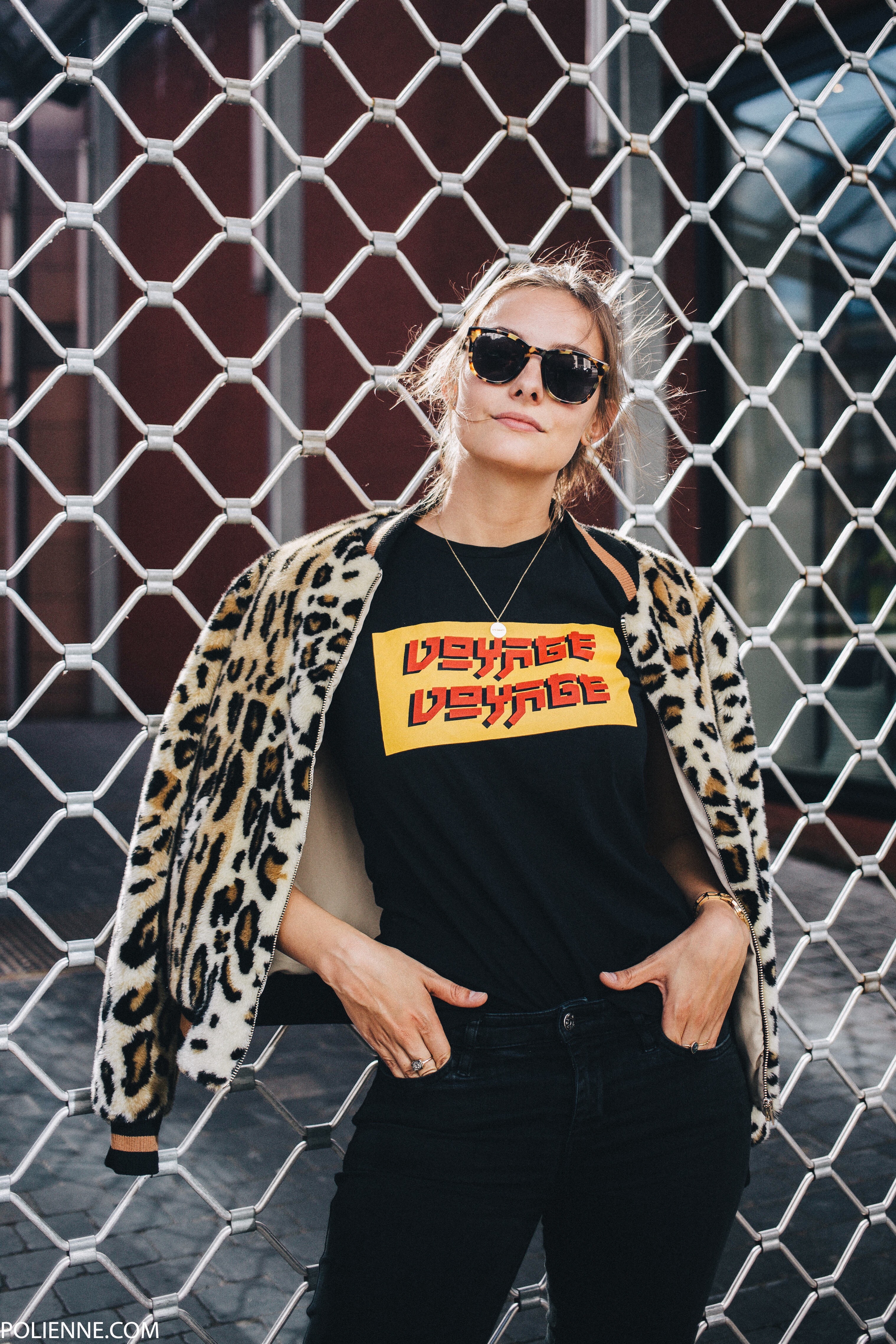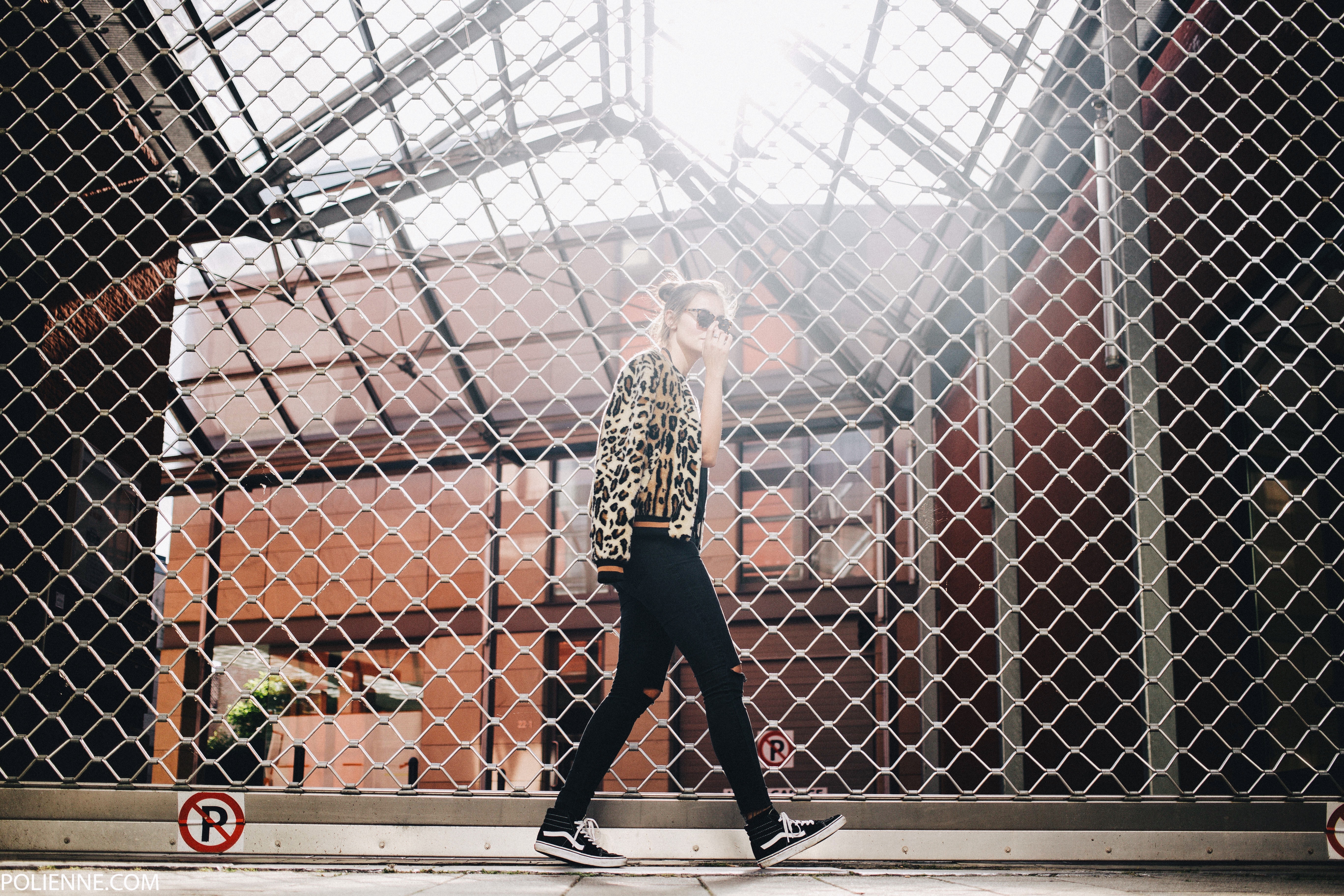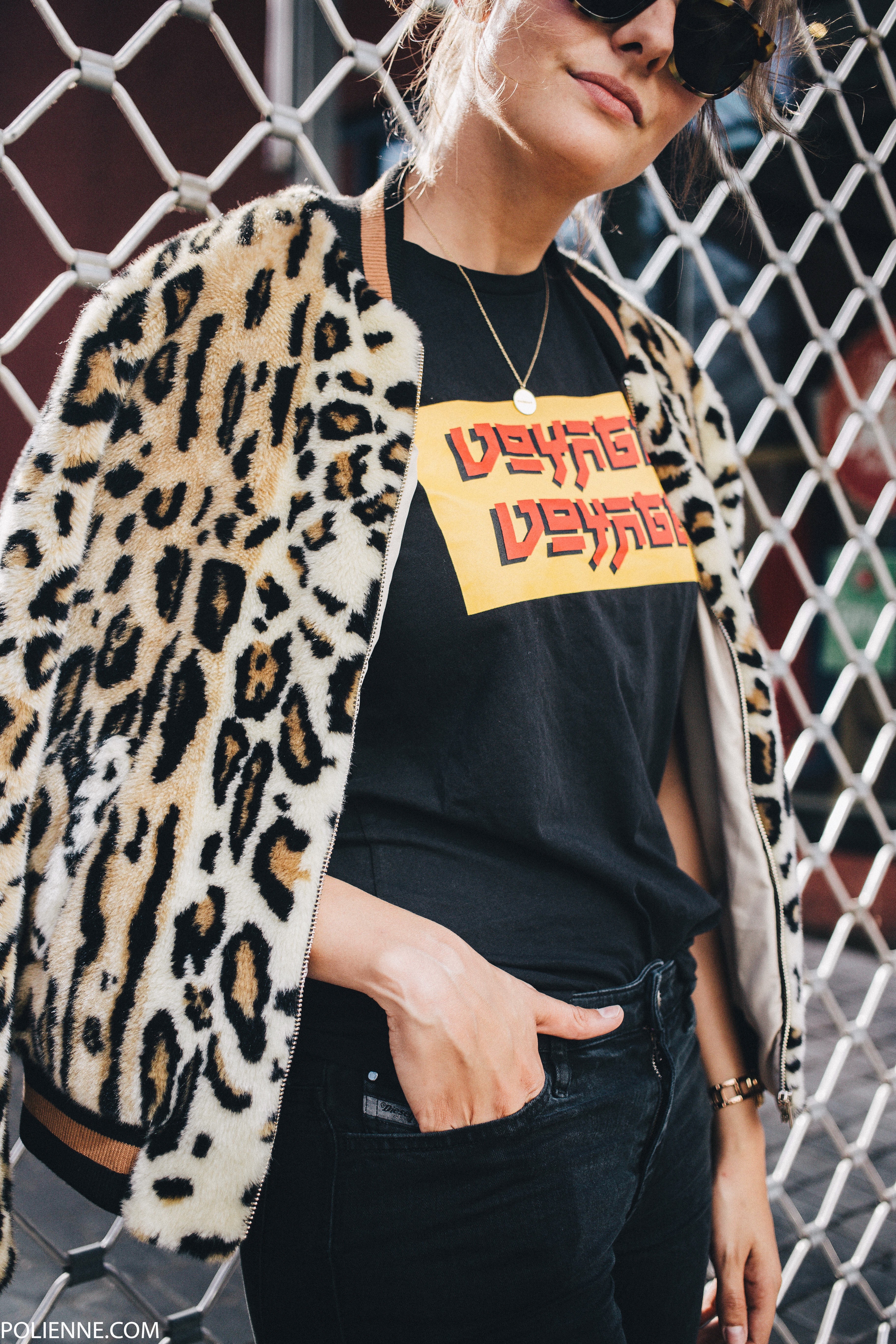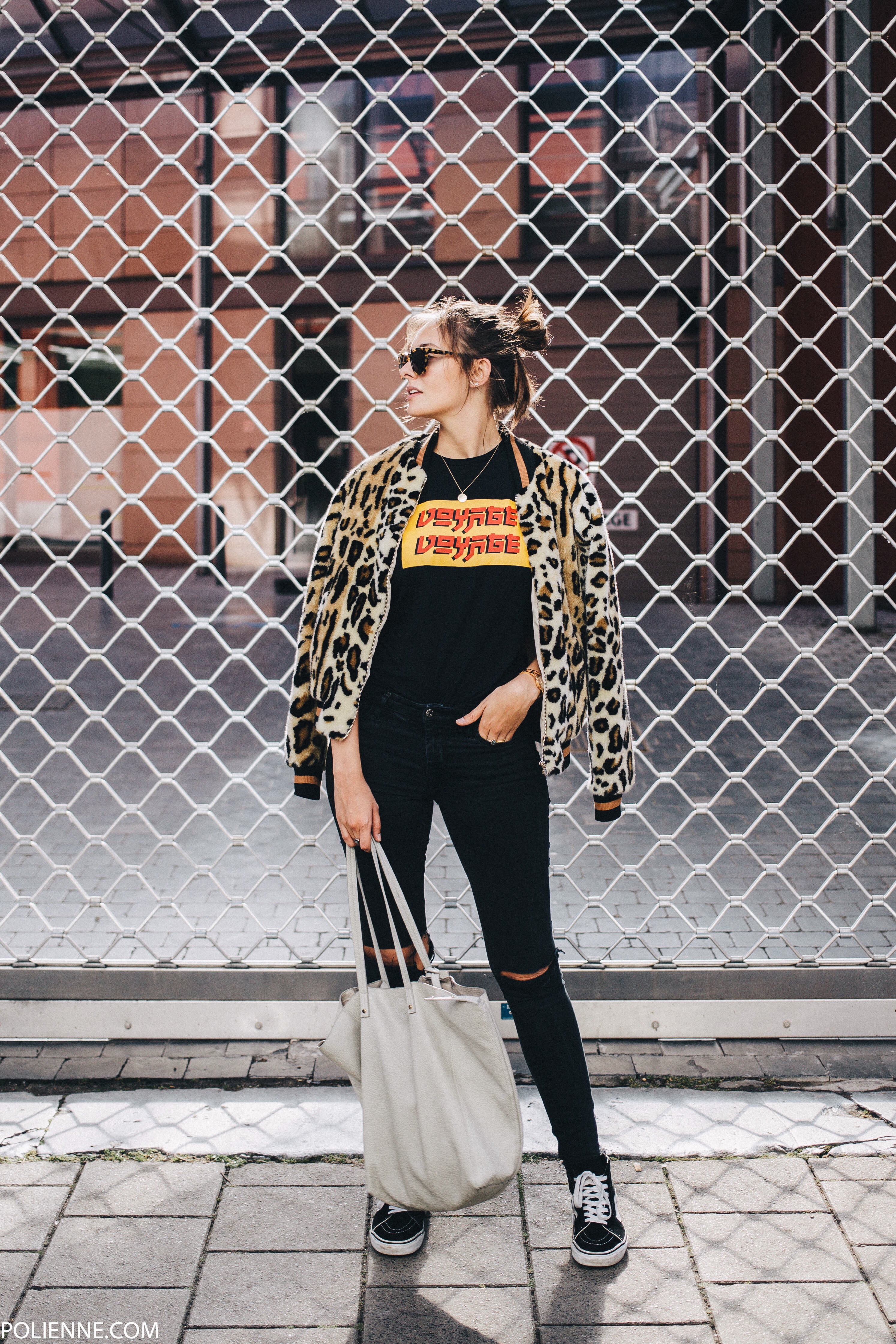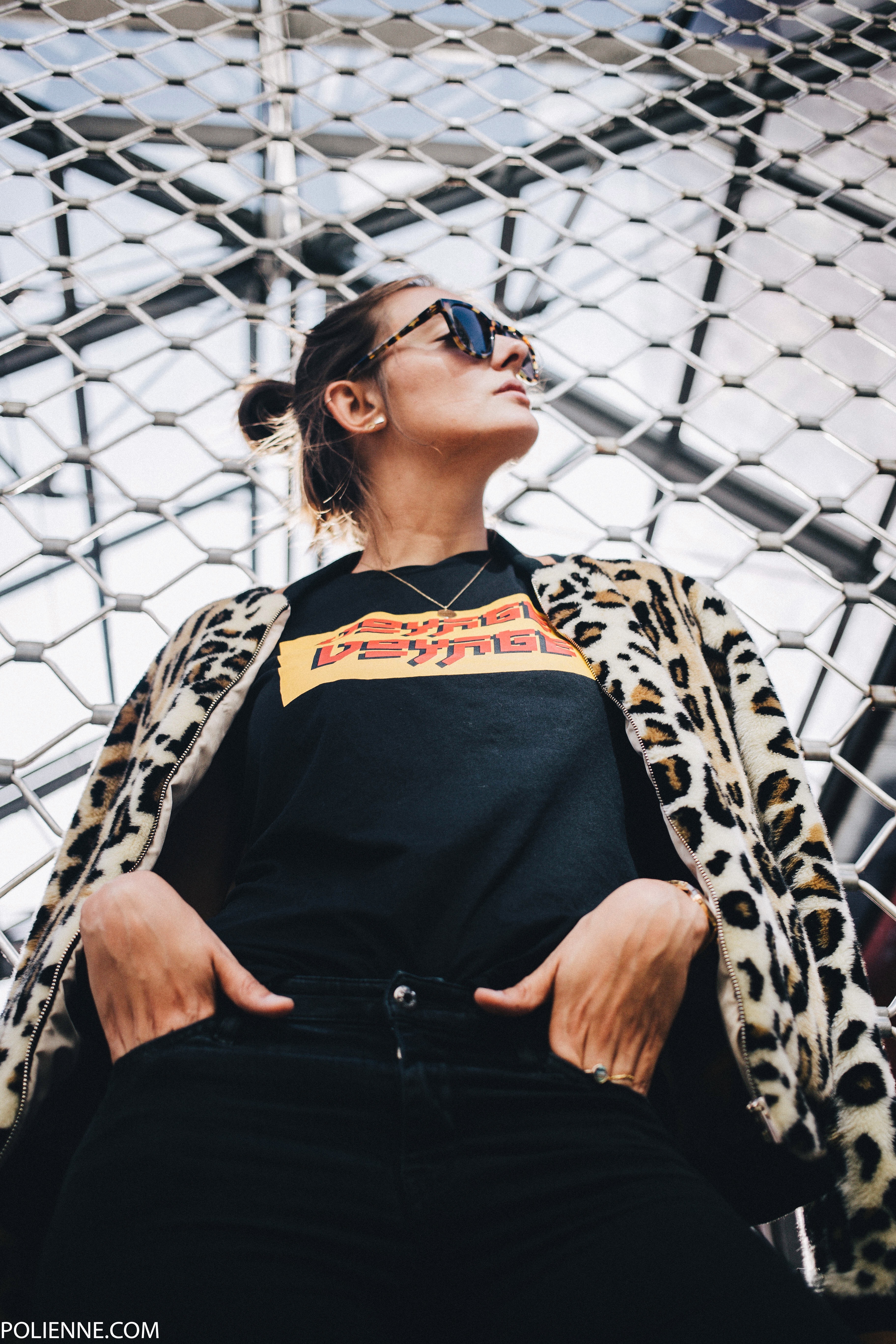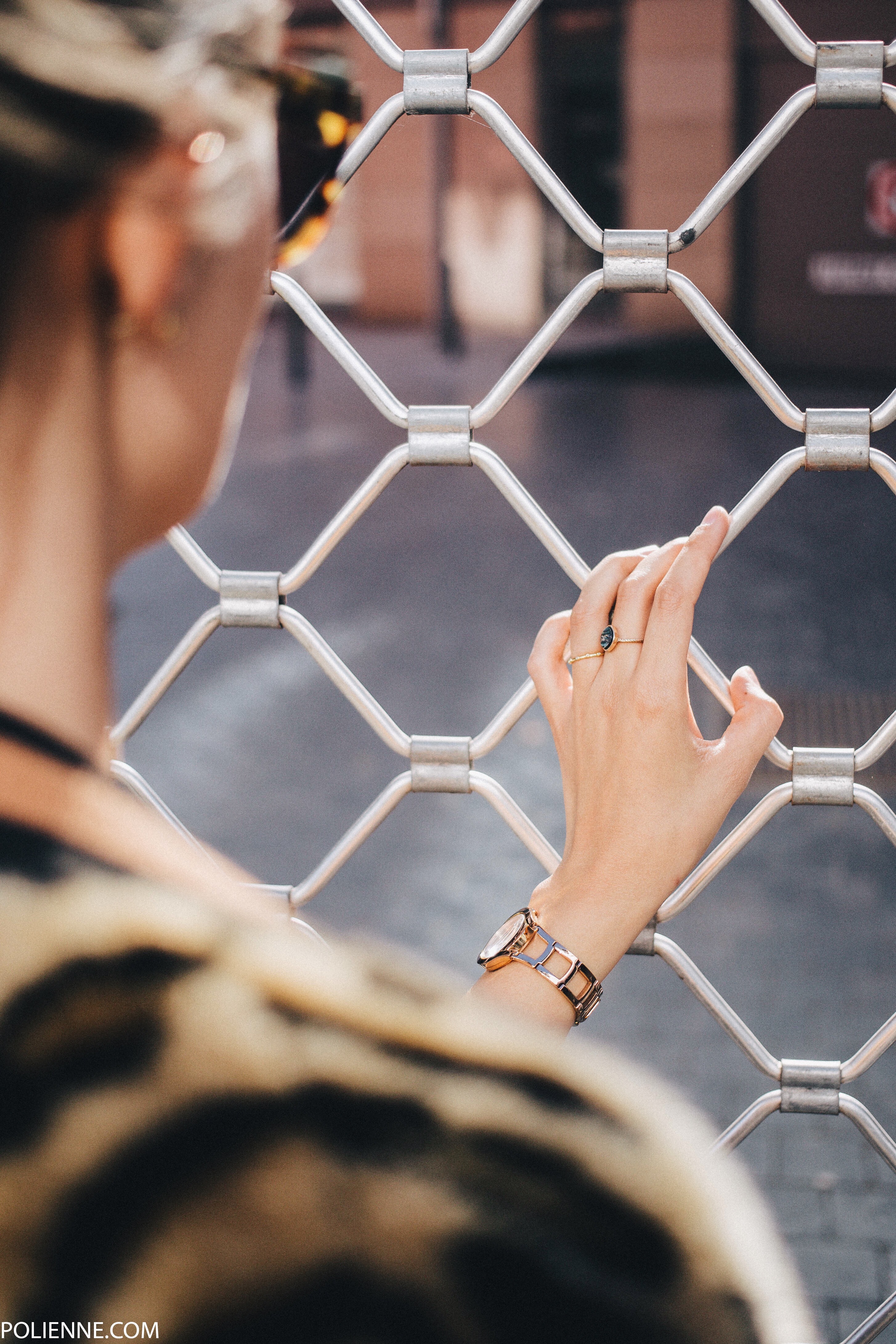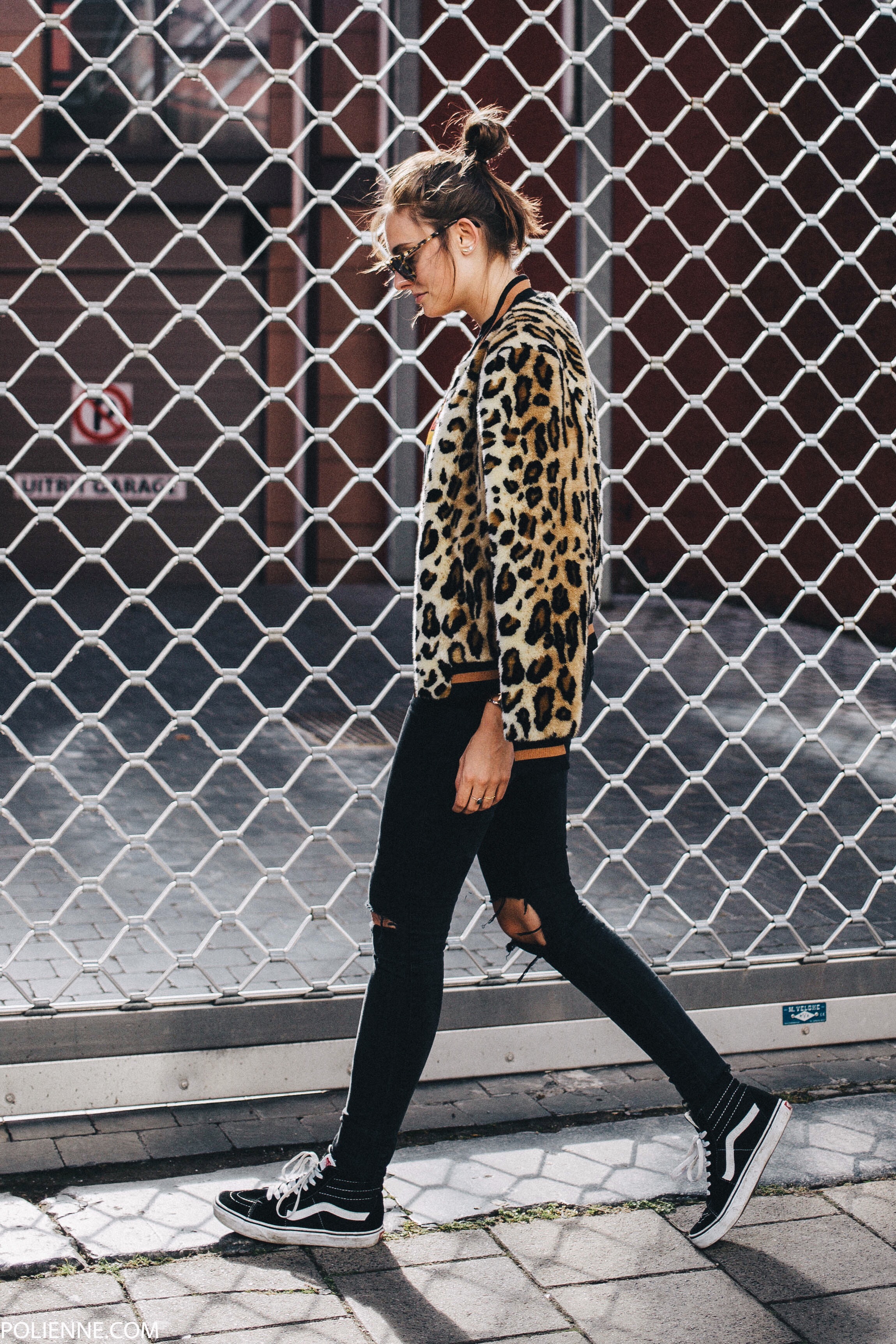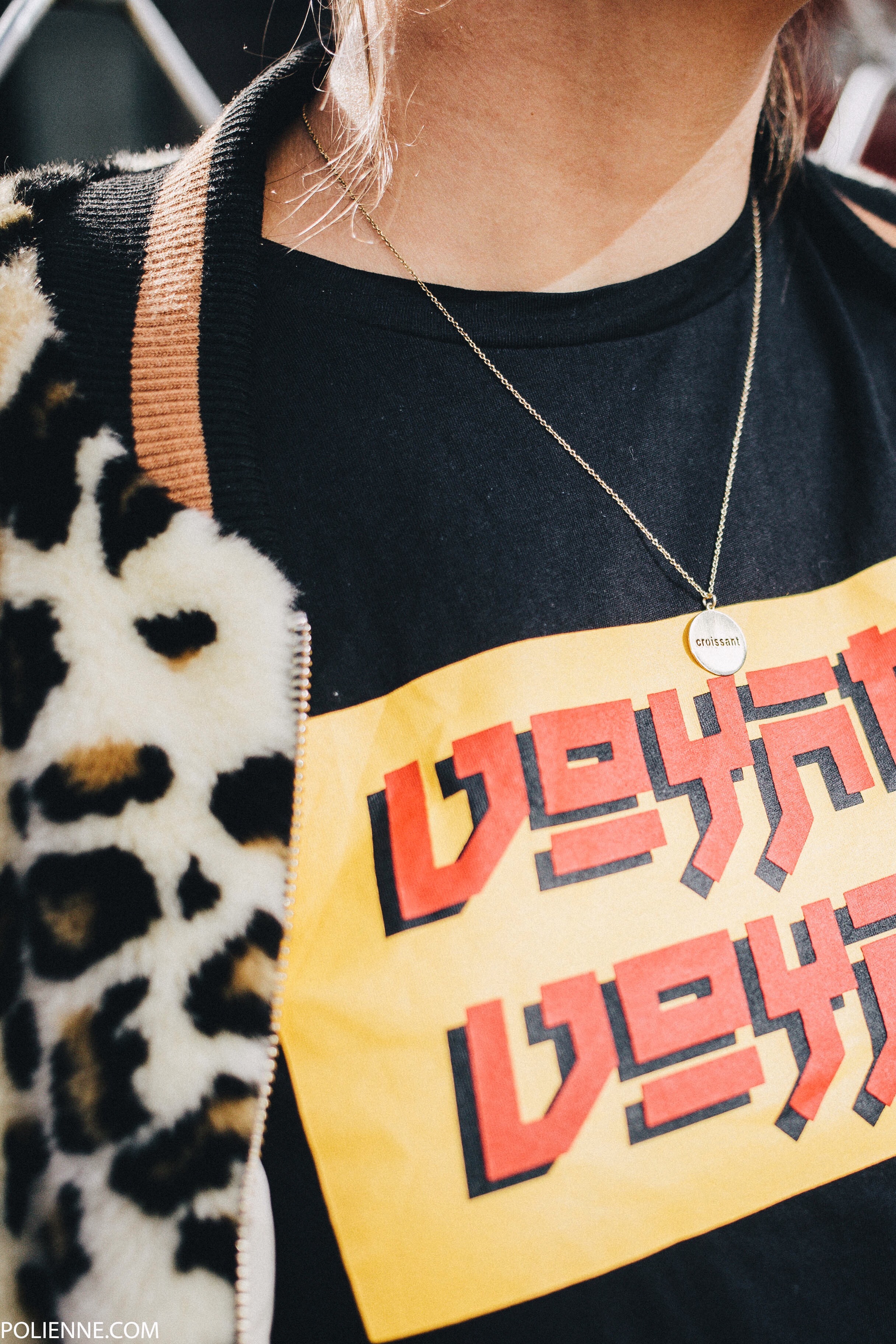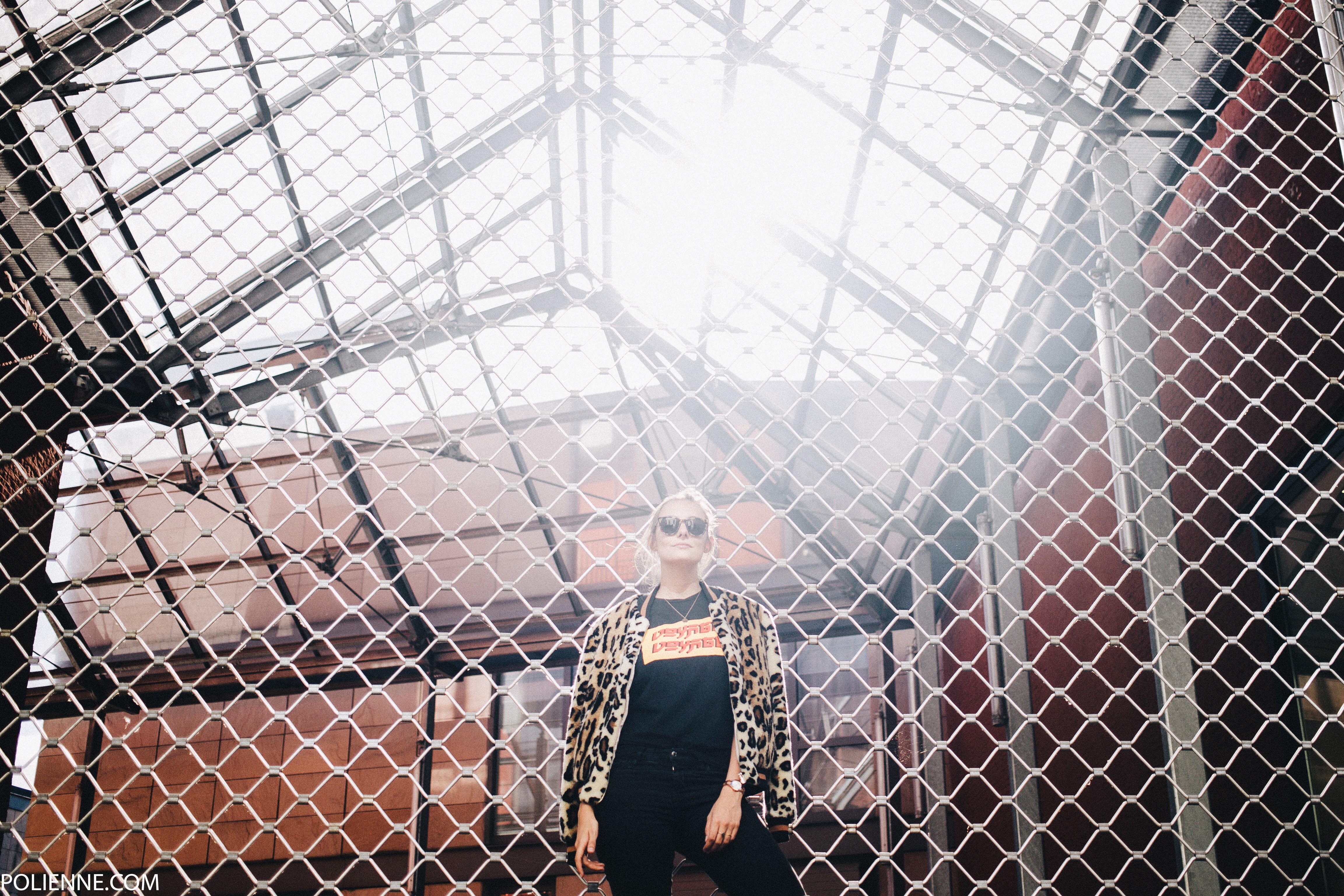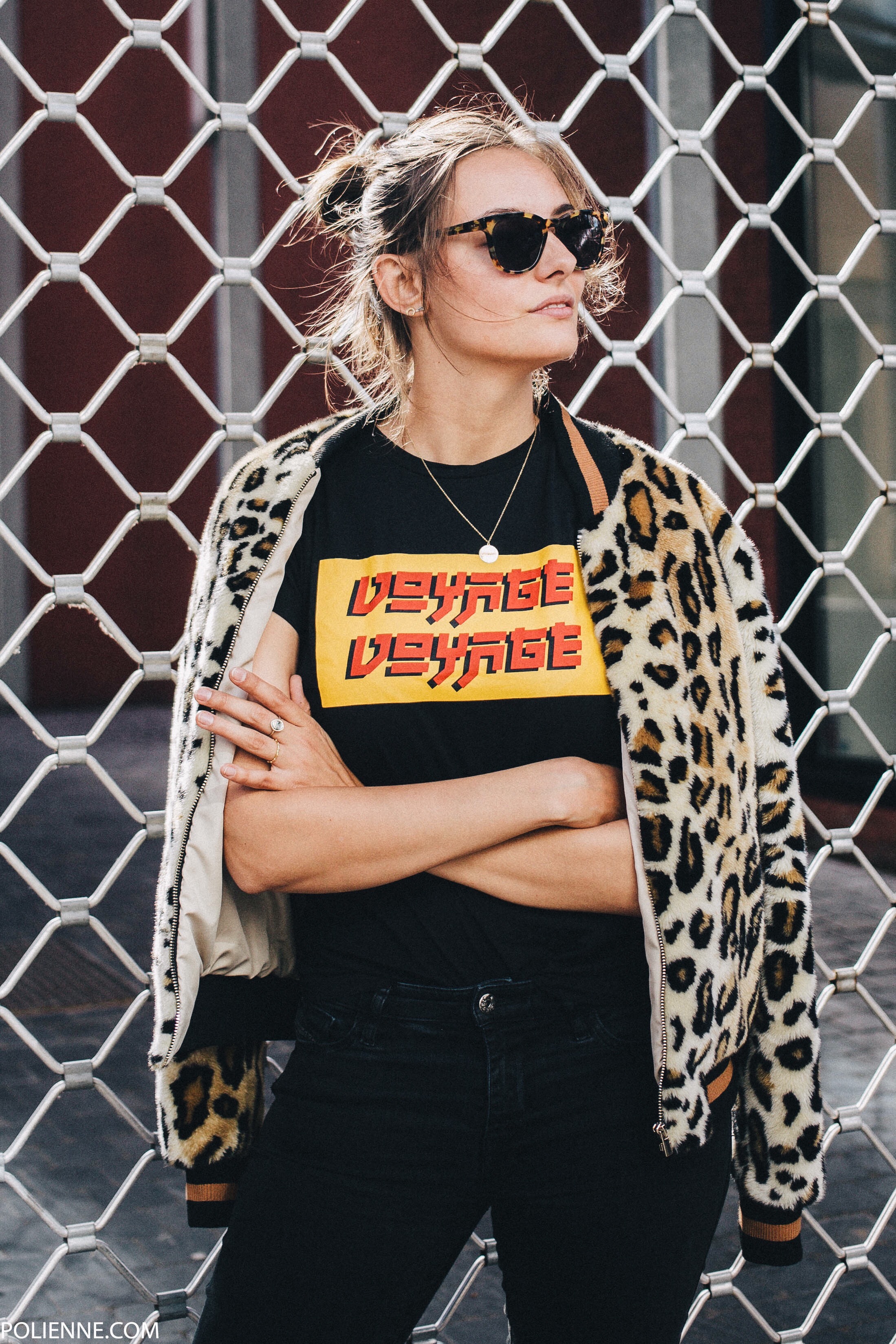 VILA c/o faux fur leopard bomber jacket, SAMSOE & SAMSOE c/o t-shirt, DIESEL ripped denim, VANS sneakers, ACE & TATE sunglasses, JUKSEREI c/o croissant necklace