Dressing up like you're heading to a festival on a weekday ALMOST makes you feel like it's weekend again! So that's what this outfit is all about. Let's talk accessories today!
I used to wear so many hats a few years ago but these days I seem to have kicked the habit. This little outfit did remind me of what I always used to like about big hats: they make a simple look stand out so much more. So instead of heavily accessorizing this polkadot dress, I opted for one statement earring and a big fedora hat.
However, a hat also immediately contributes to a super typical blogger festival outfit, which resulted in me looking ready to hit Coachella once more. I personally don't really mind looking "typical" once in a while, because after all every kind of outfit can be categorized and labeled. As long as you're happy ever after in your look, you can wear whatever the heck you like 😉
Who's with me? Should I bring back my hats? And what do you think of the look? PS: if you're loving this dress, there's an amazing blouse of it too…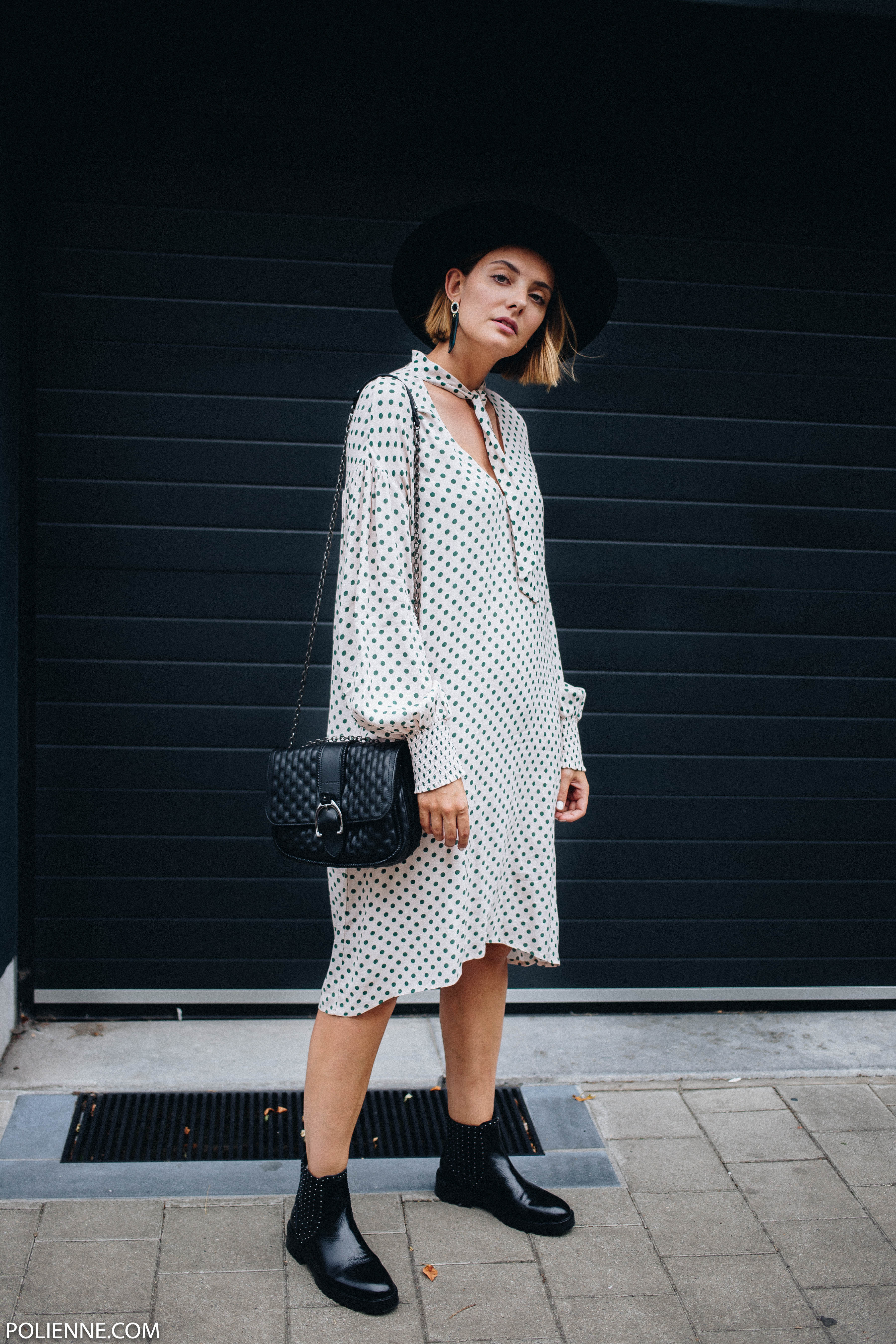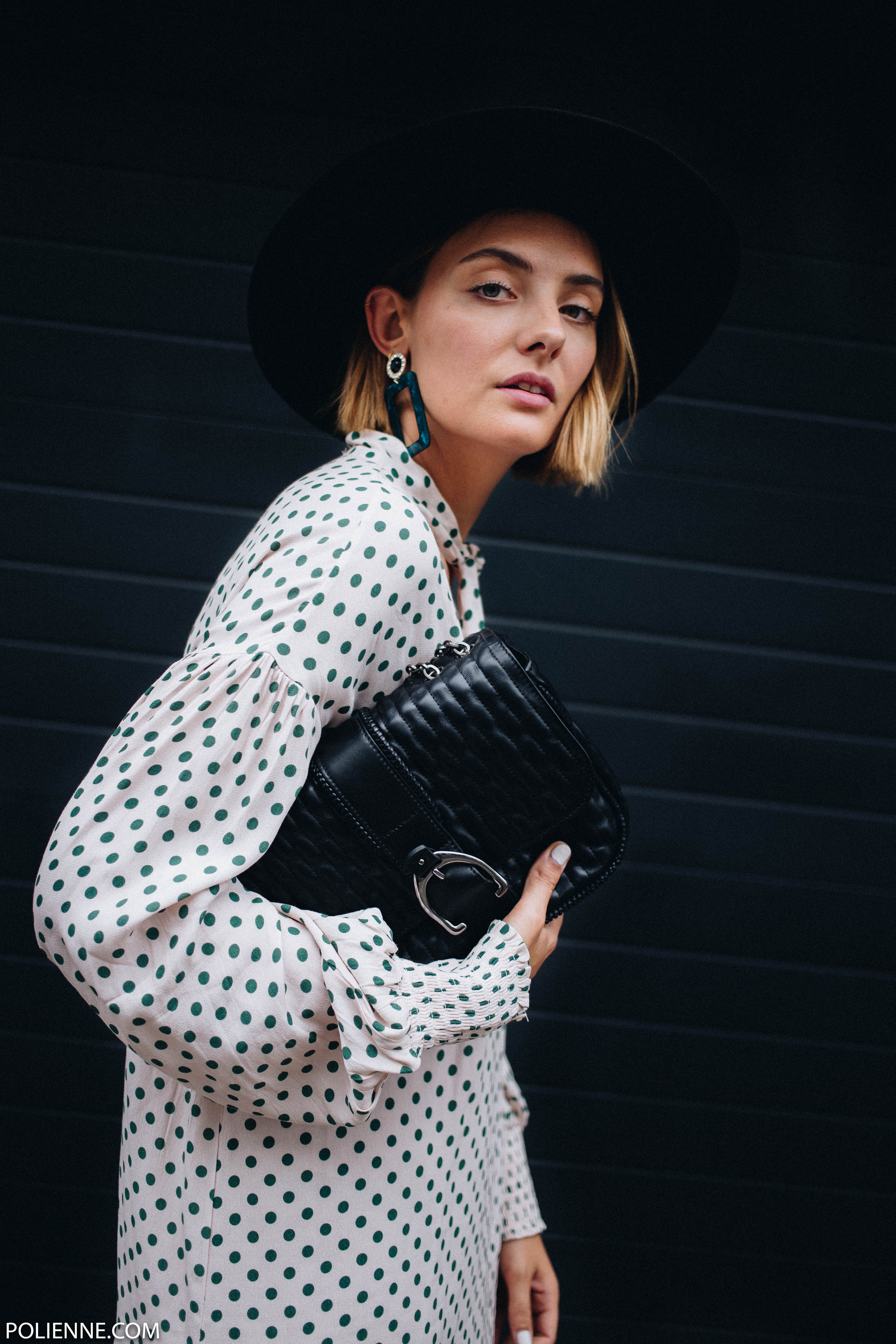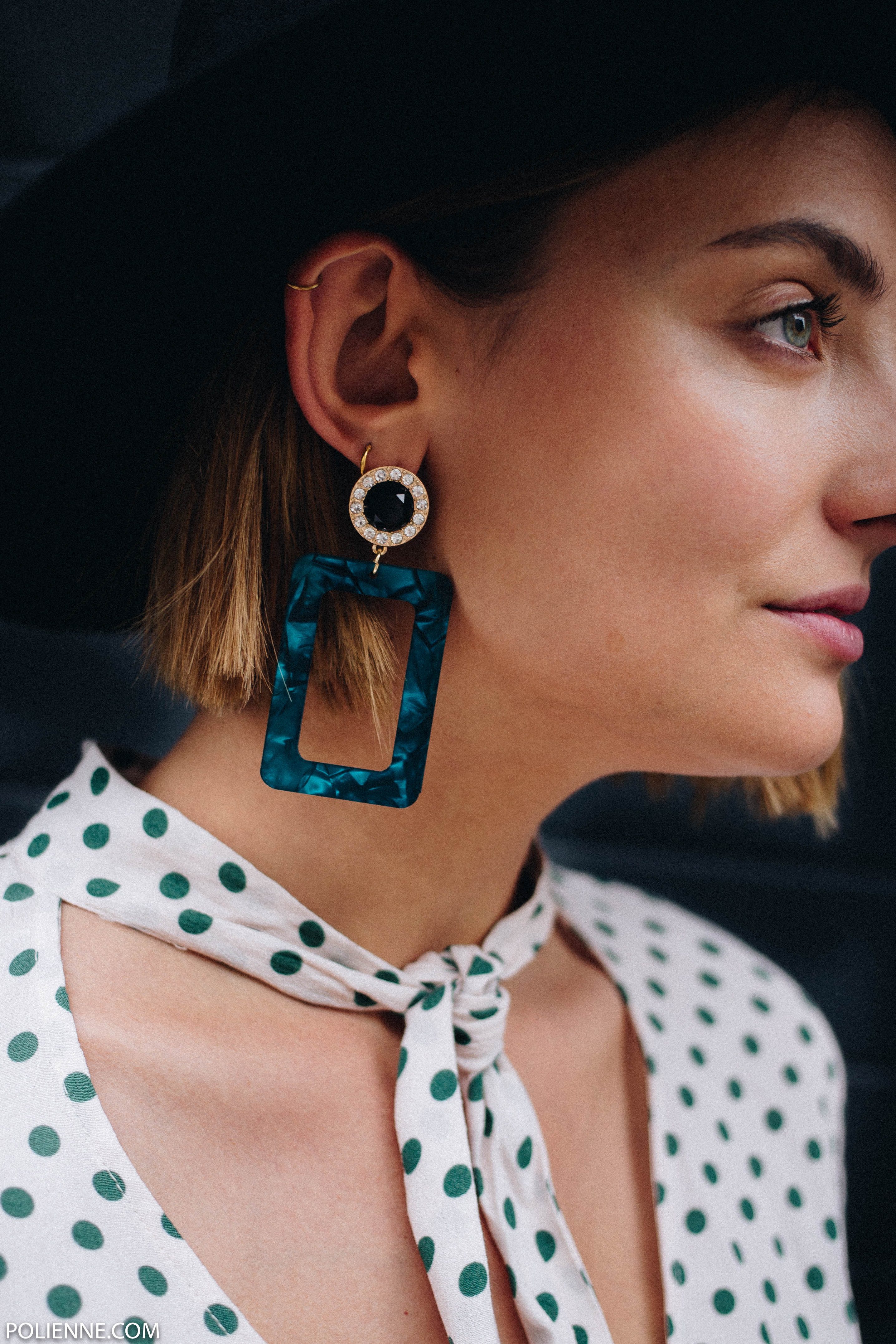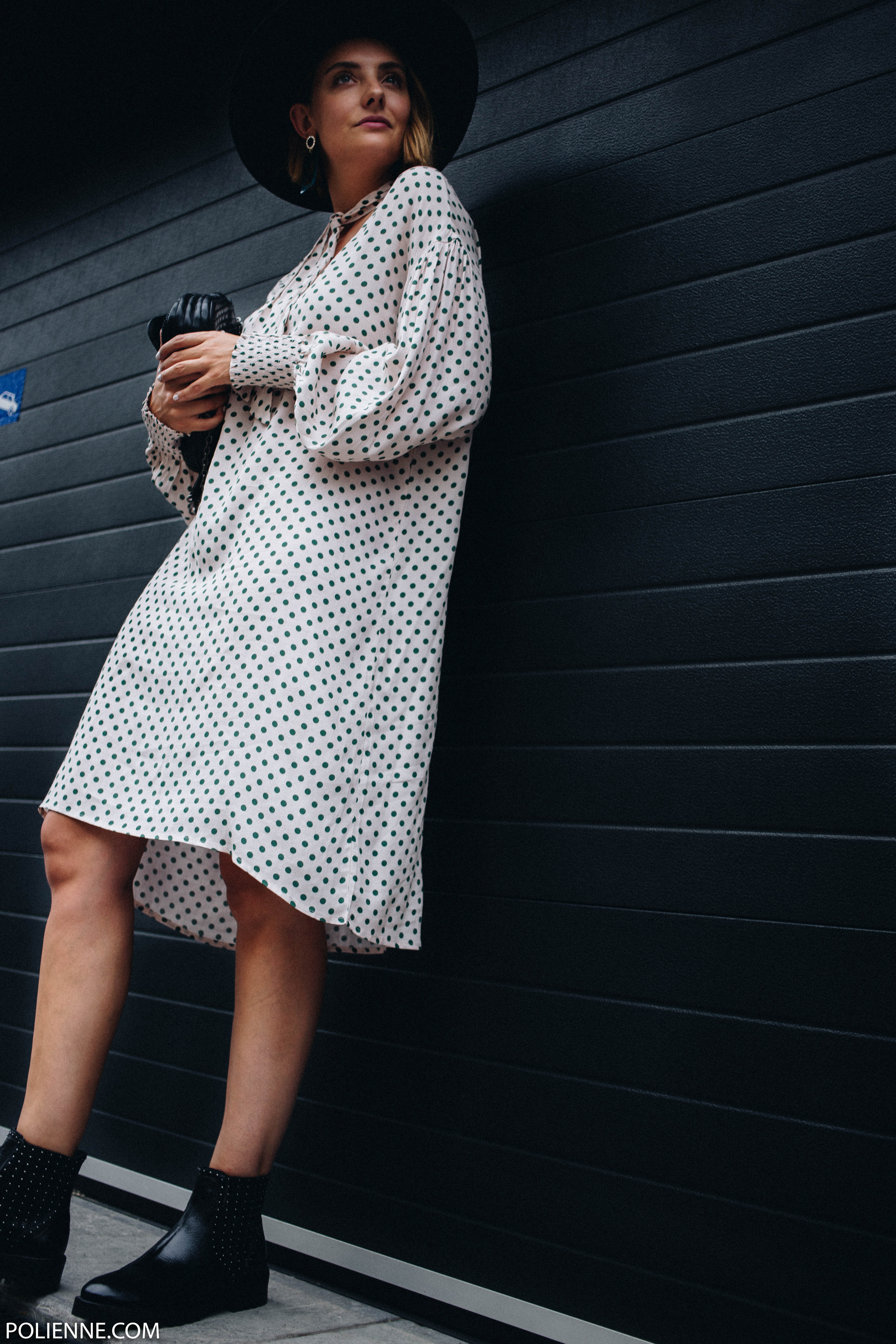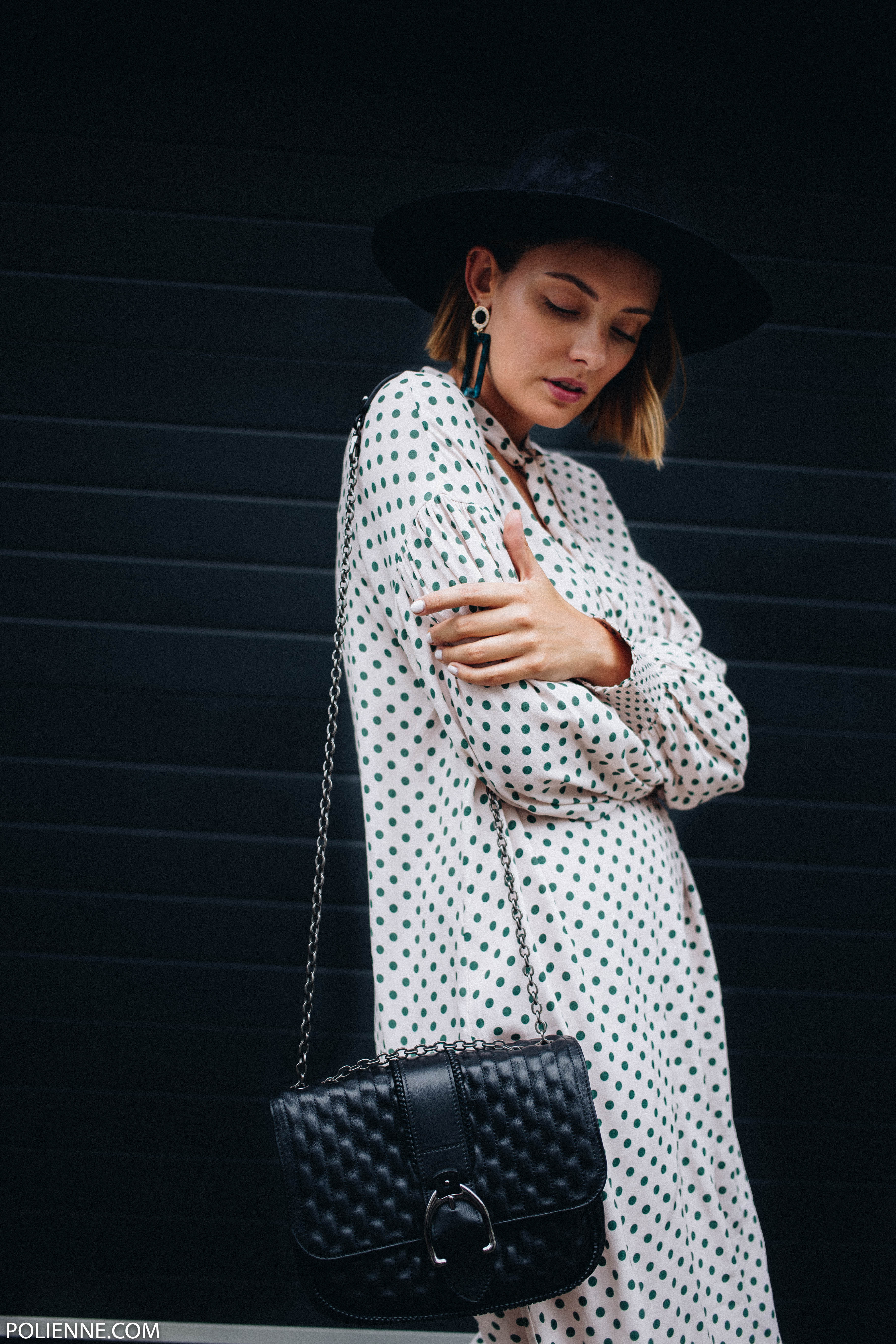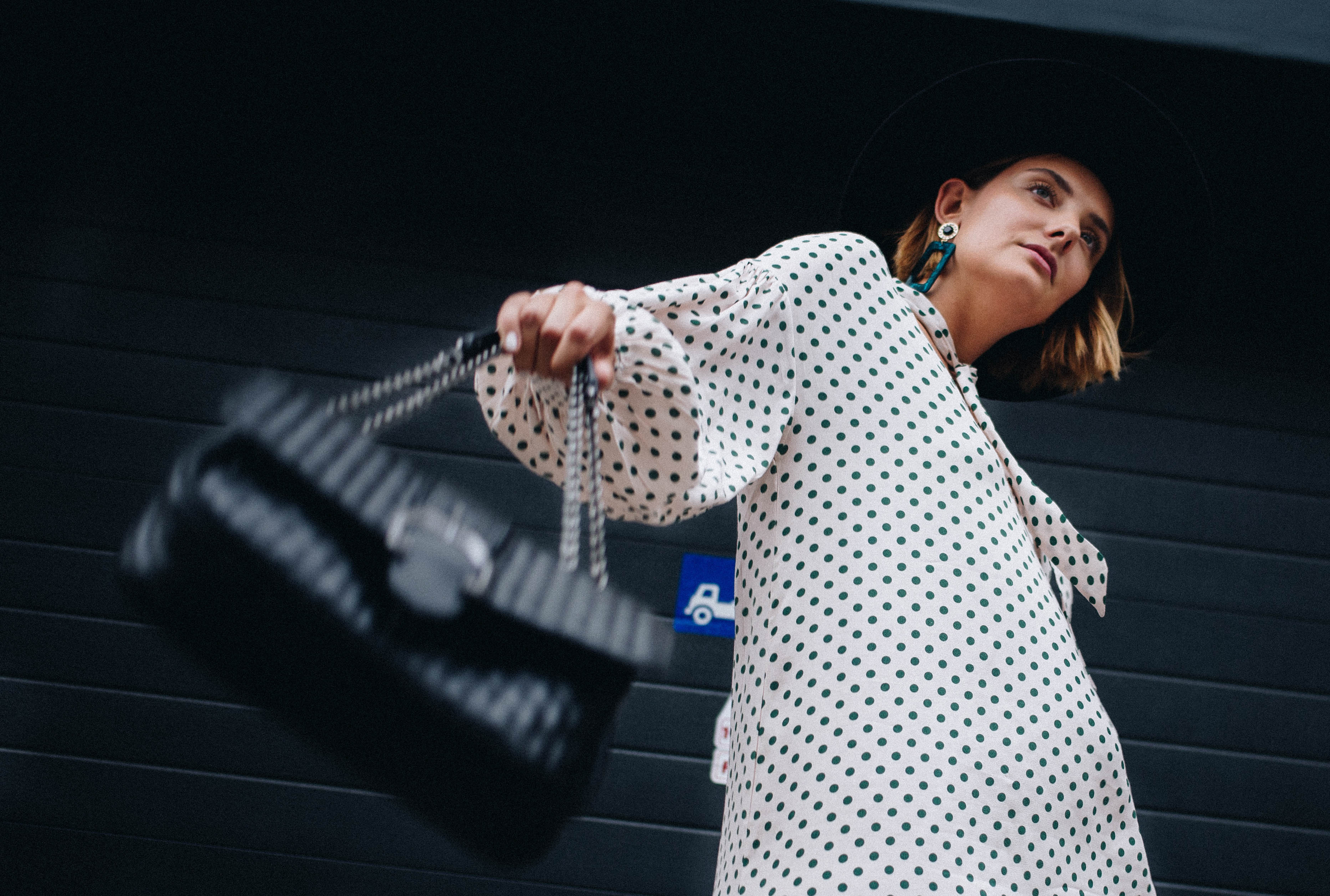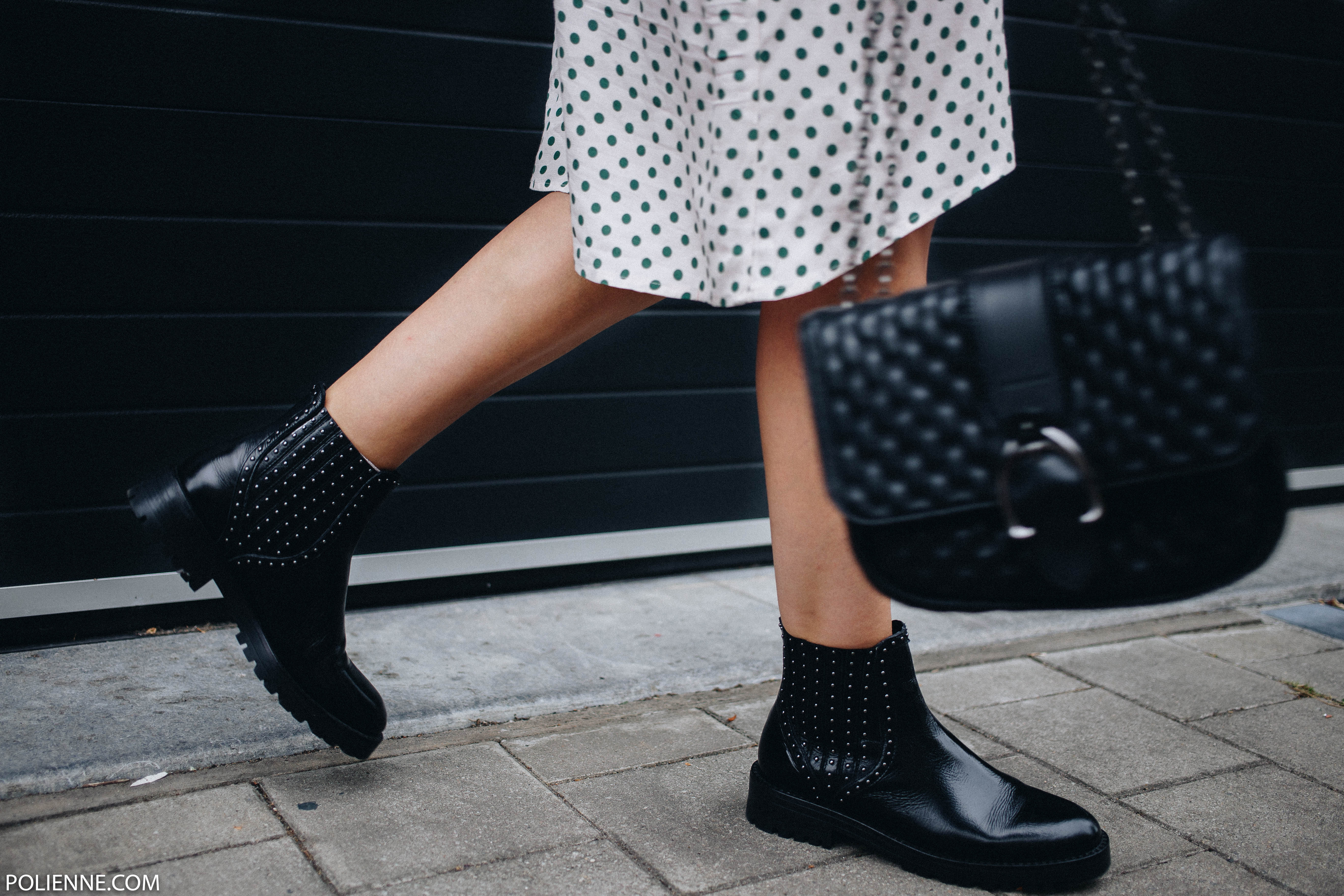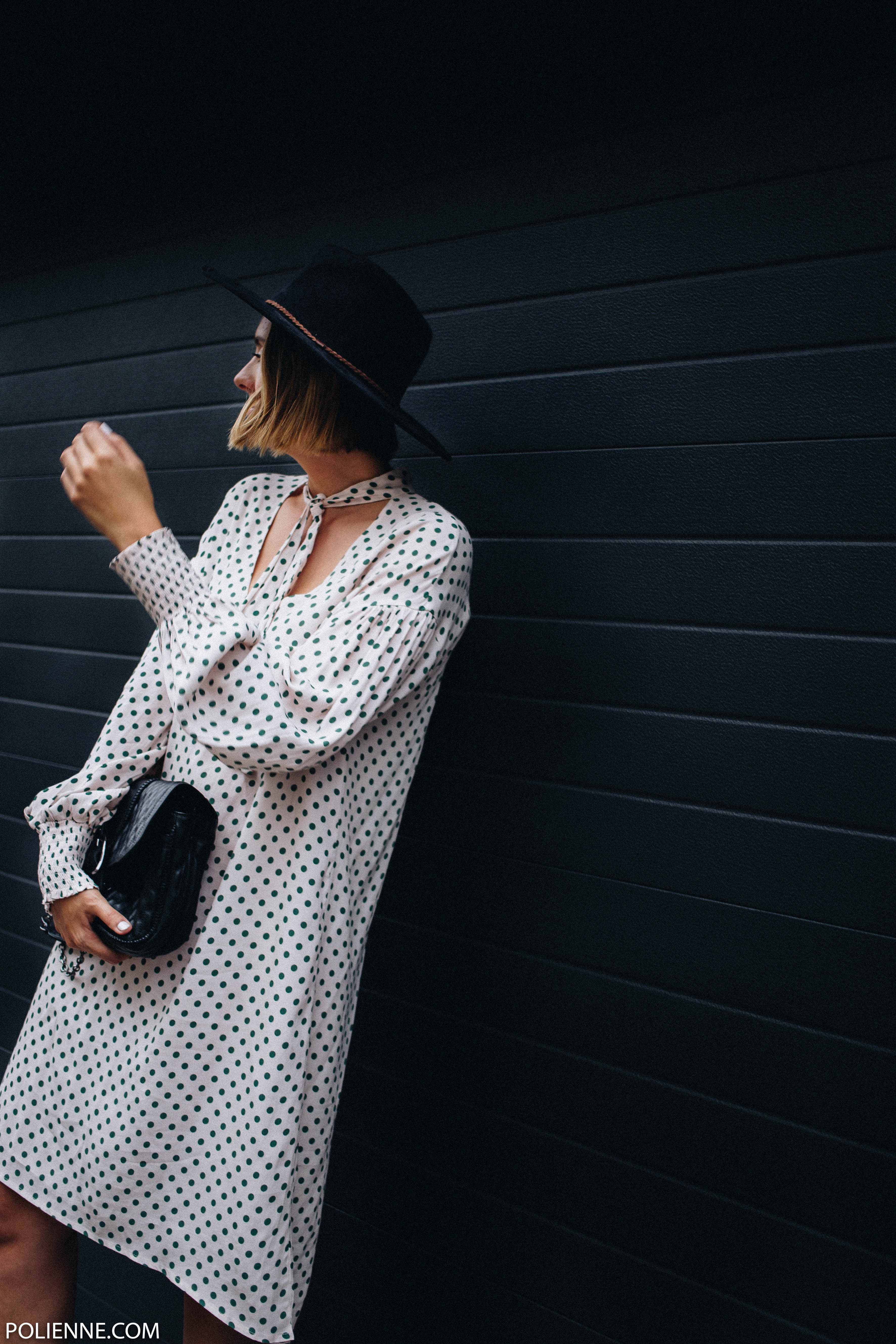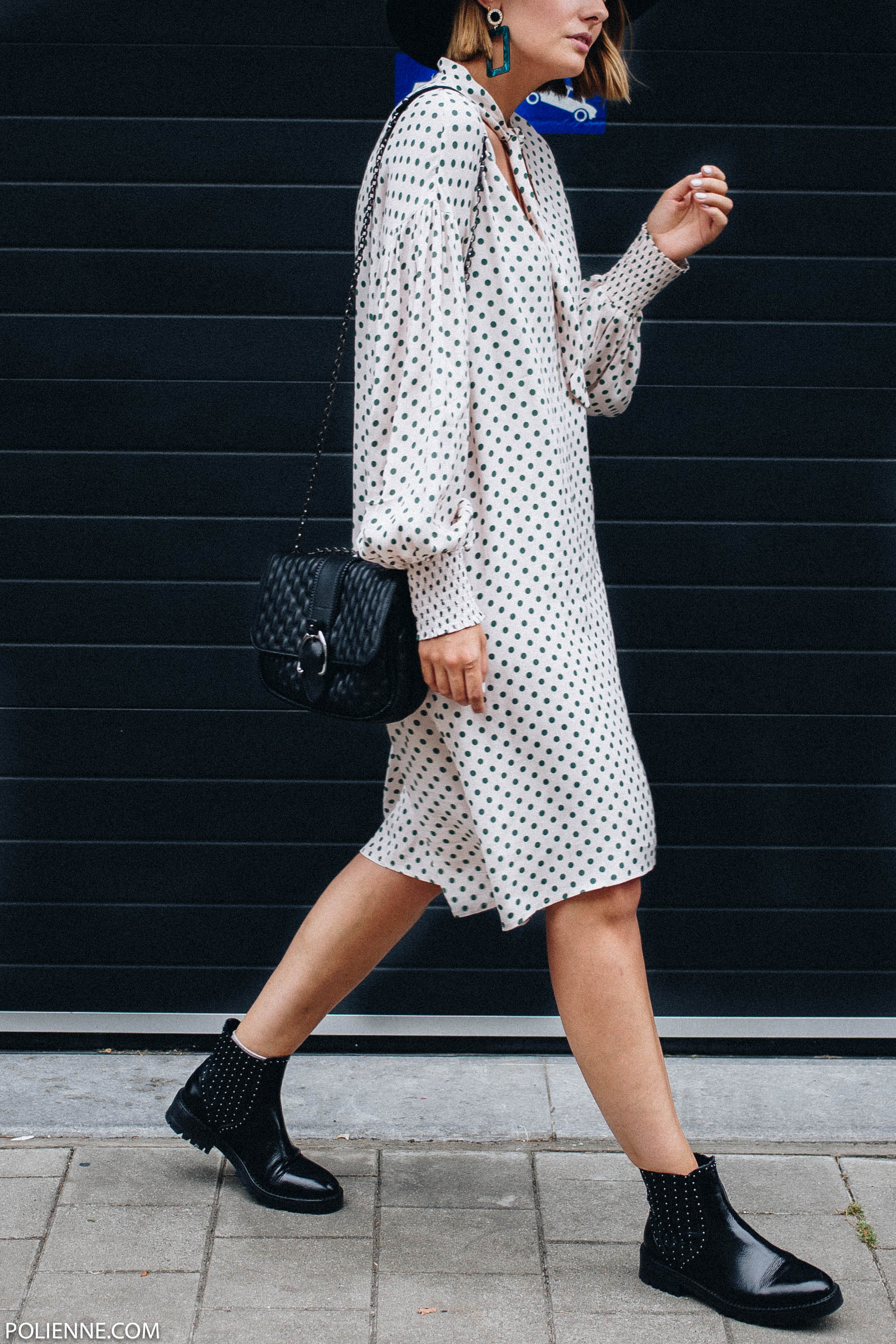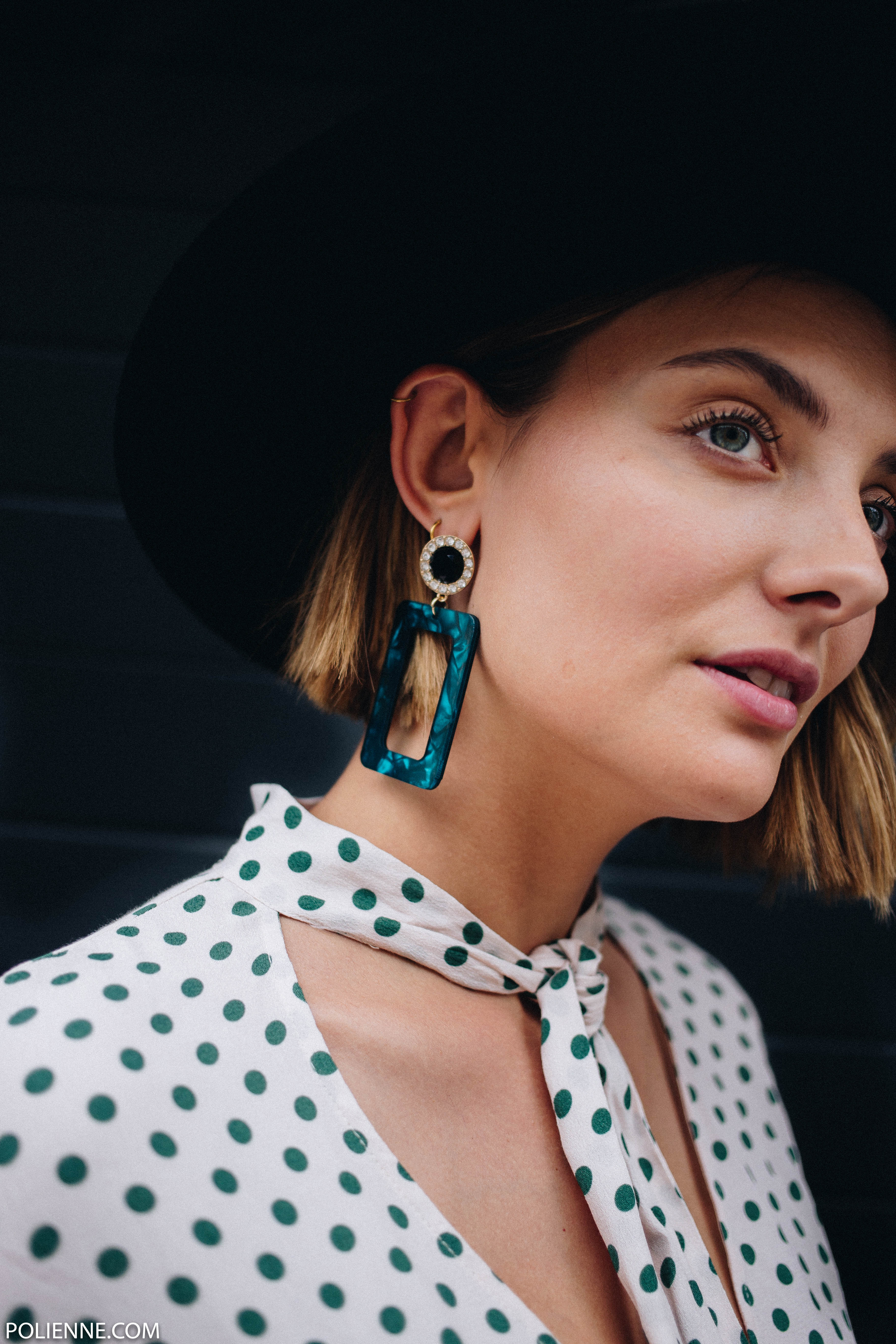 VILA (gifted) polkadot dress, ZARA (sale) boots, LONGCHAMP (gifted) bag, NEW LOOK (old) fedora hat, H&M earrings
This post contains affiliate links.
Photos by Justine Kegels