When in doubt, always stick to your own classics. I prefer "your own classics", because my timeless pieces obviously aren't the same ones as yours! Mine would be a comfy pair of denim, a cute straw basket, my favourite bracelet ever, luxurious slippers and the perfect white linen shirt!
This particular one is the latest addition to my ever expanding wardrobe, and is helping me to get through these non-Summer days by making me pretend I was born an effortless Française visiting her grandparents in the Provence. (The straw basket of course does help too)
The shirt is by MADE & MORE, a Belgian label that focuses on natural and sustainable fabrics that are created with respect for the people and the environment. This idea is a 100% represented by the fact that they manufacture everything in Europe! The shirt is made in la bella Italia, for example. I'm happy to contribute to such beautiful values, even if it's just by a tiny purchase like a simple shirt. Yey!
Anyway, let me know what you think of the outfit! Are you loving the classics too? What would be your timeless classics?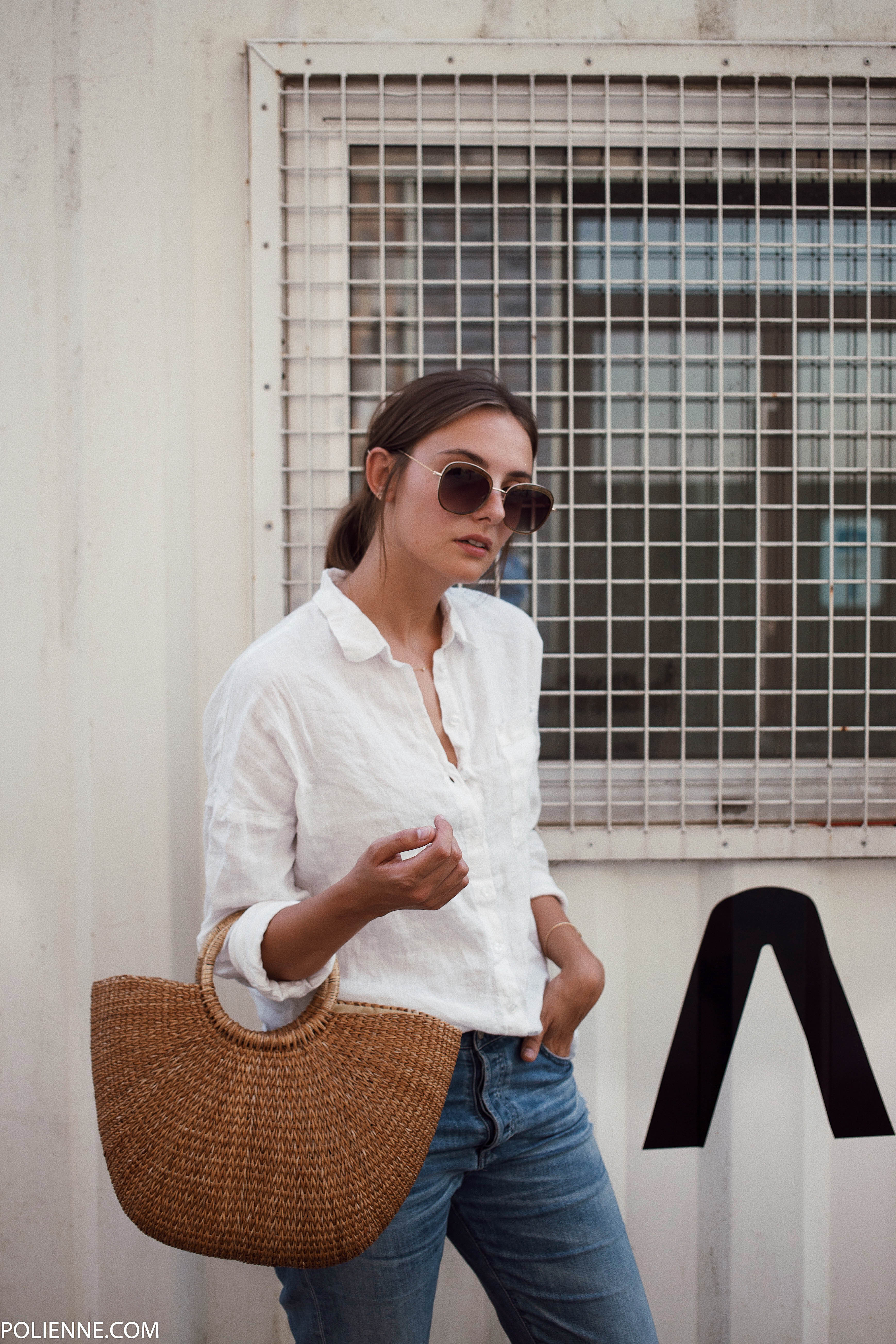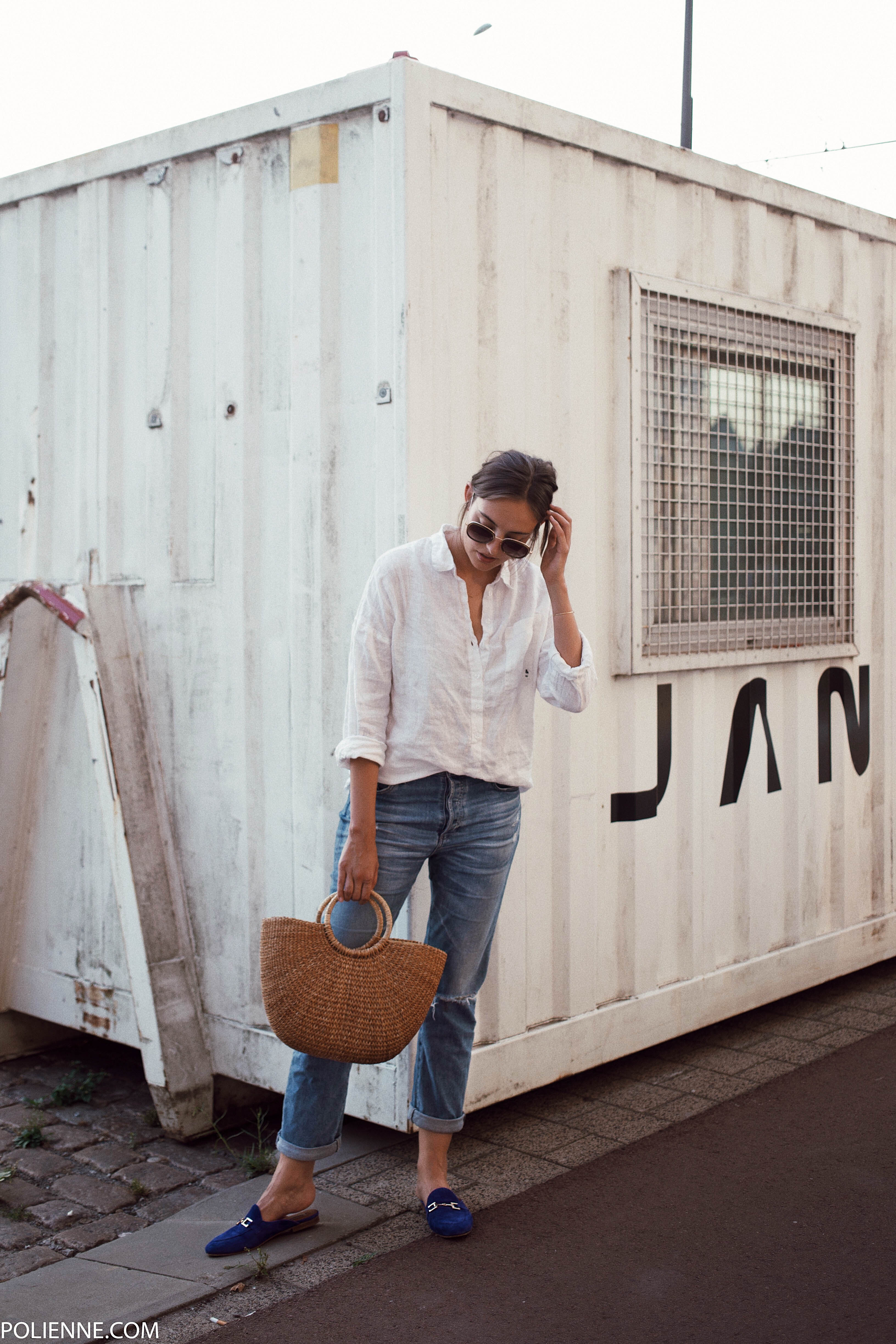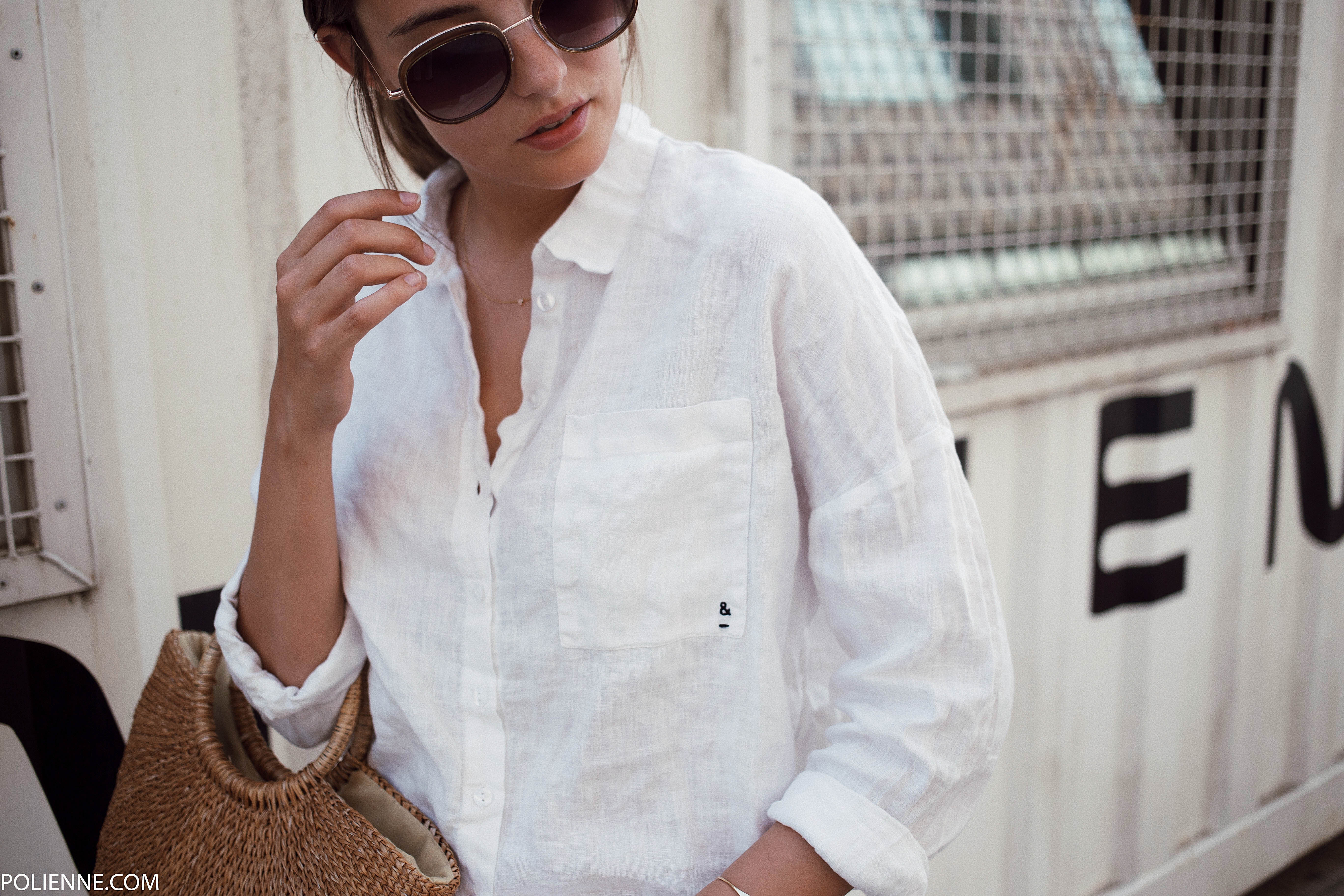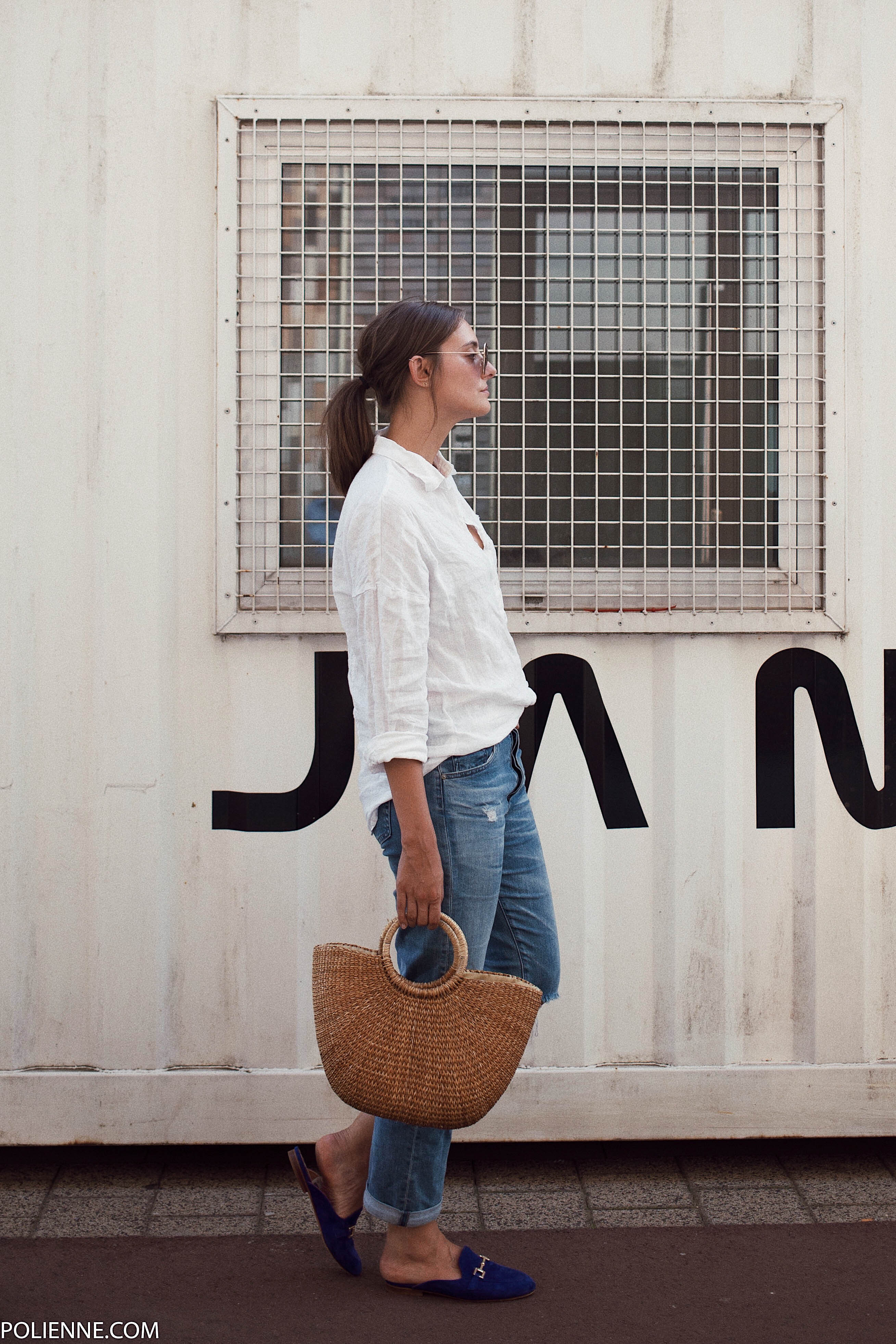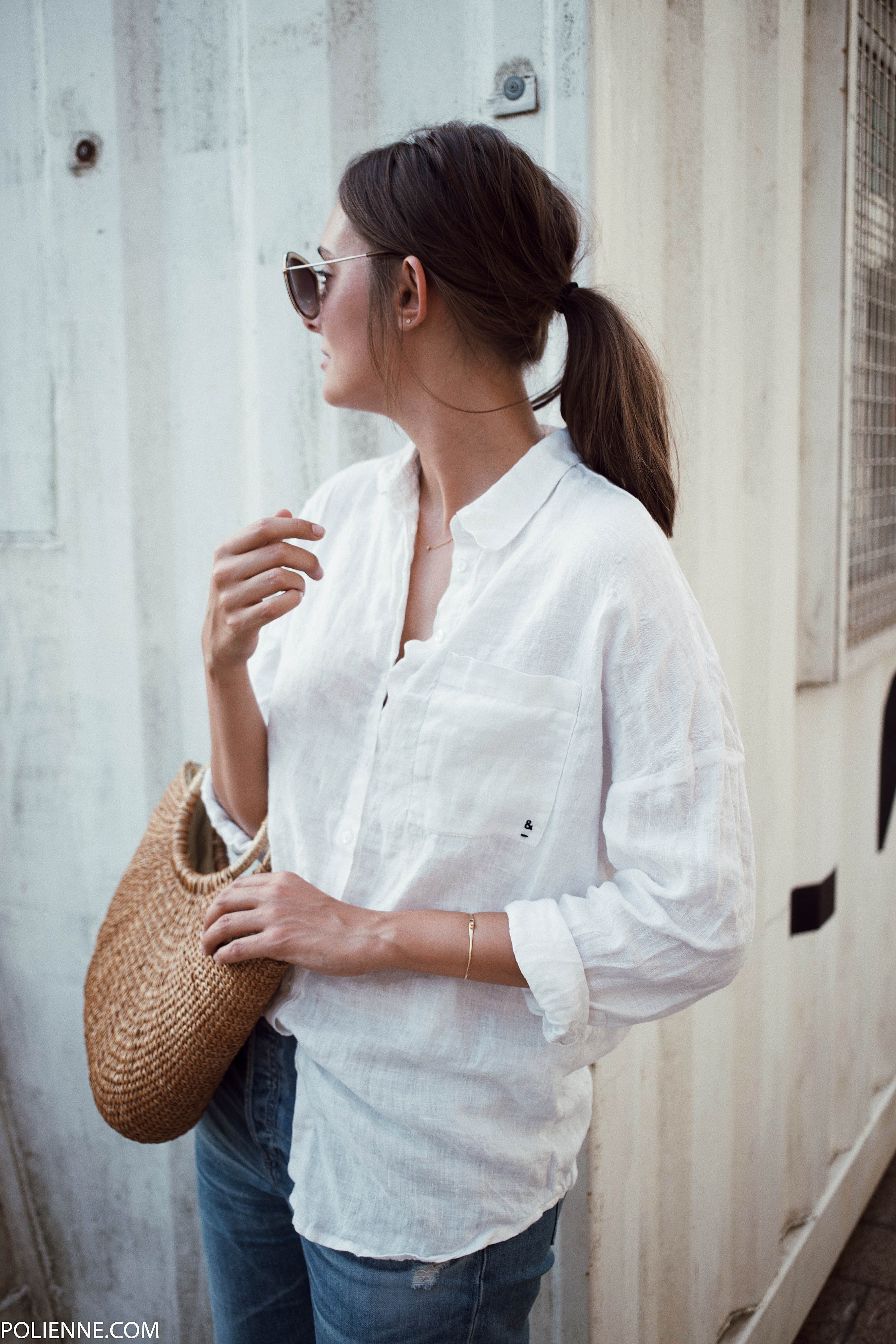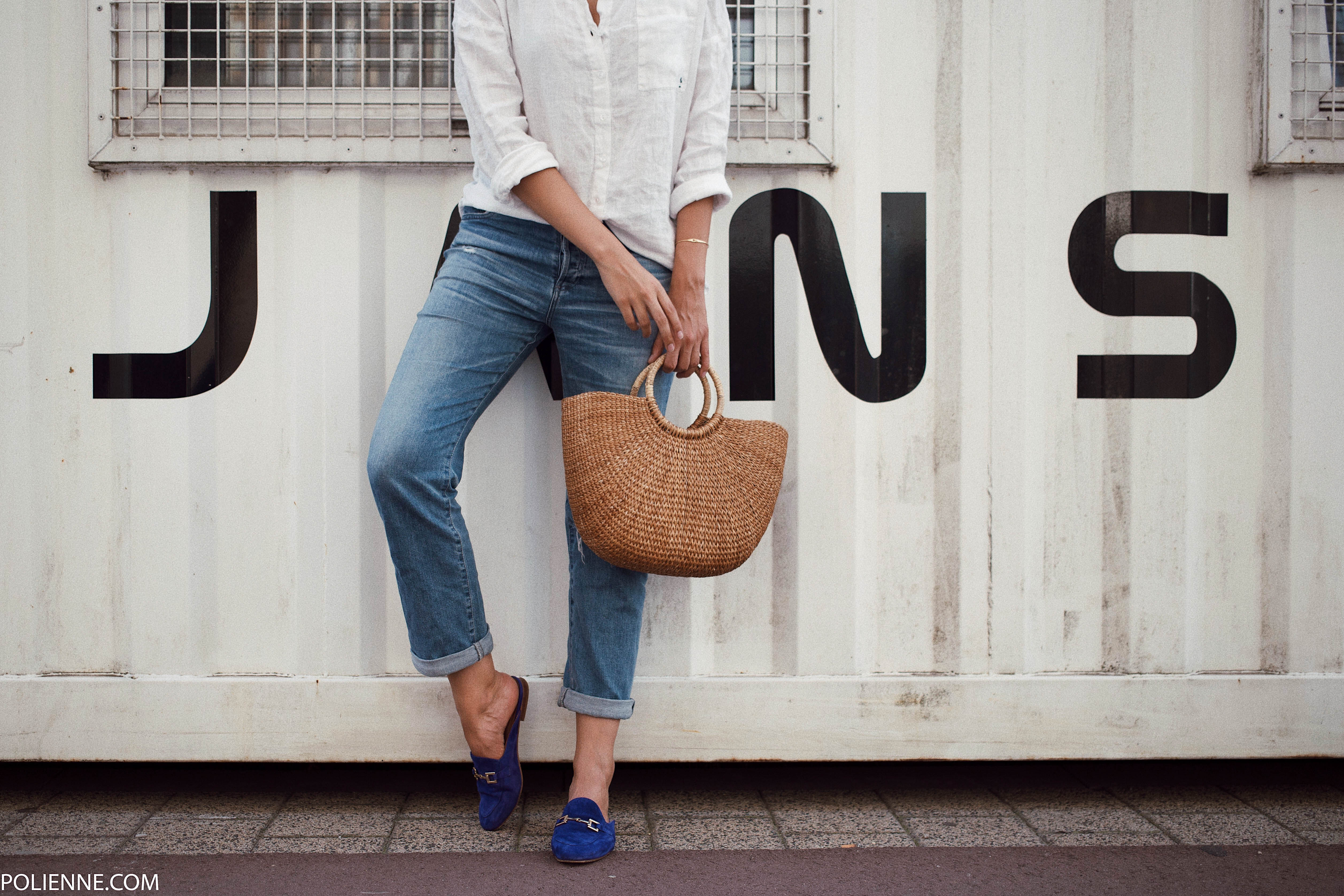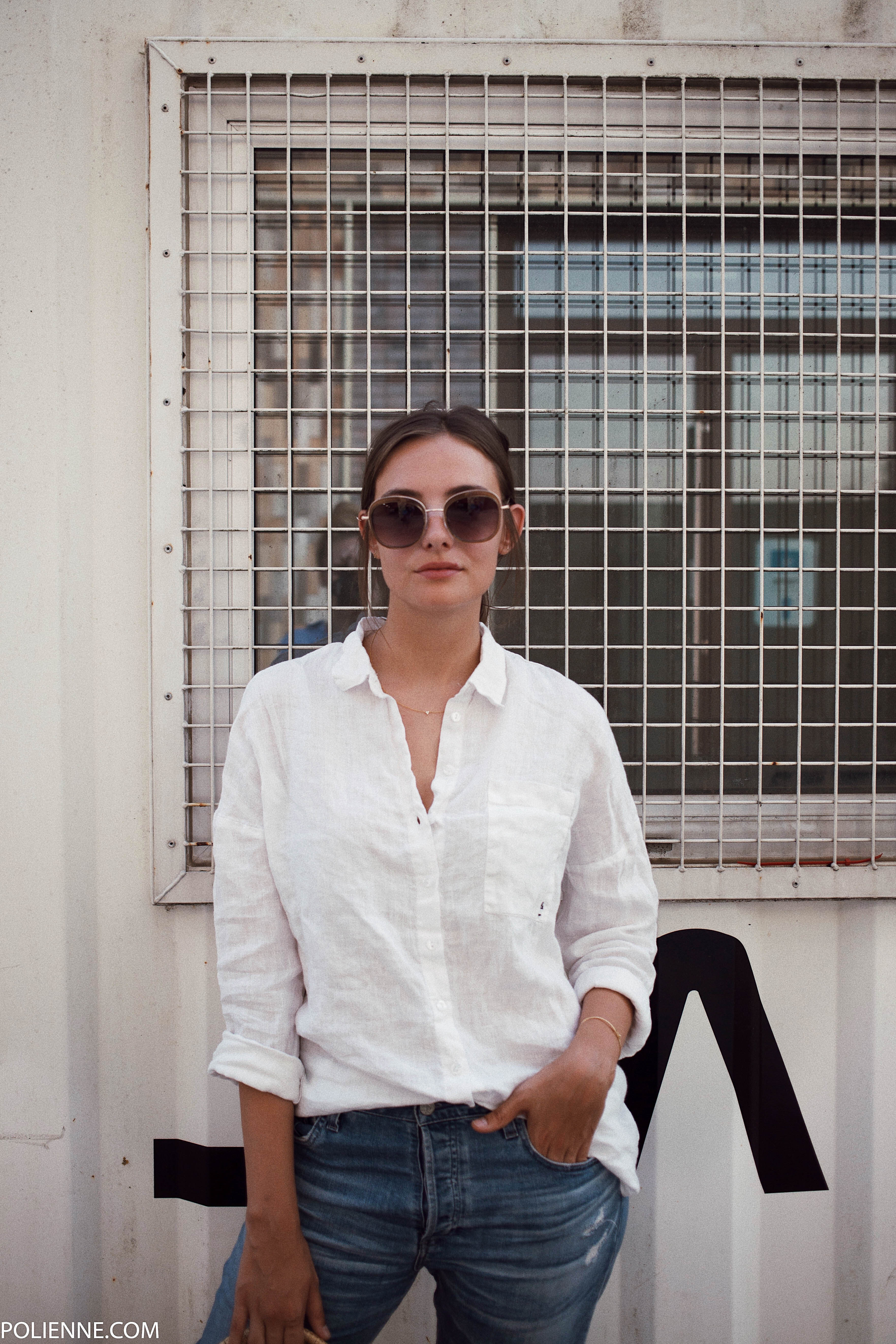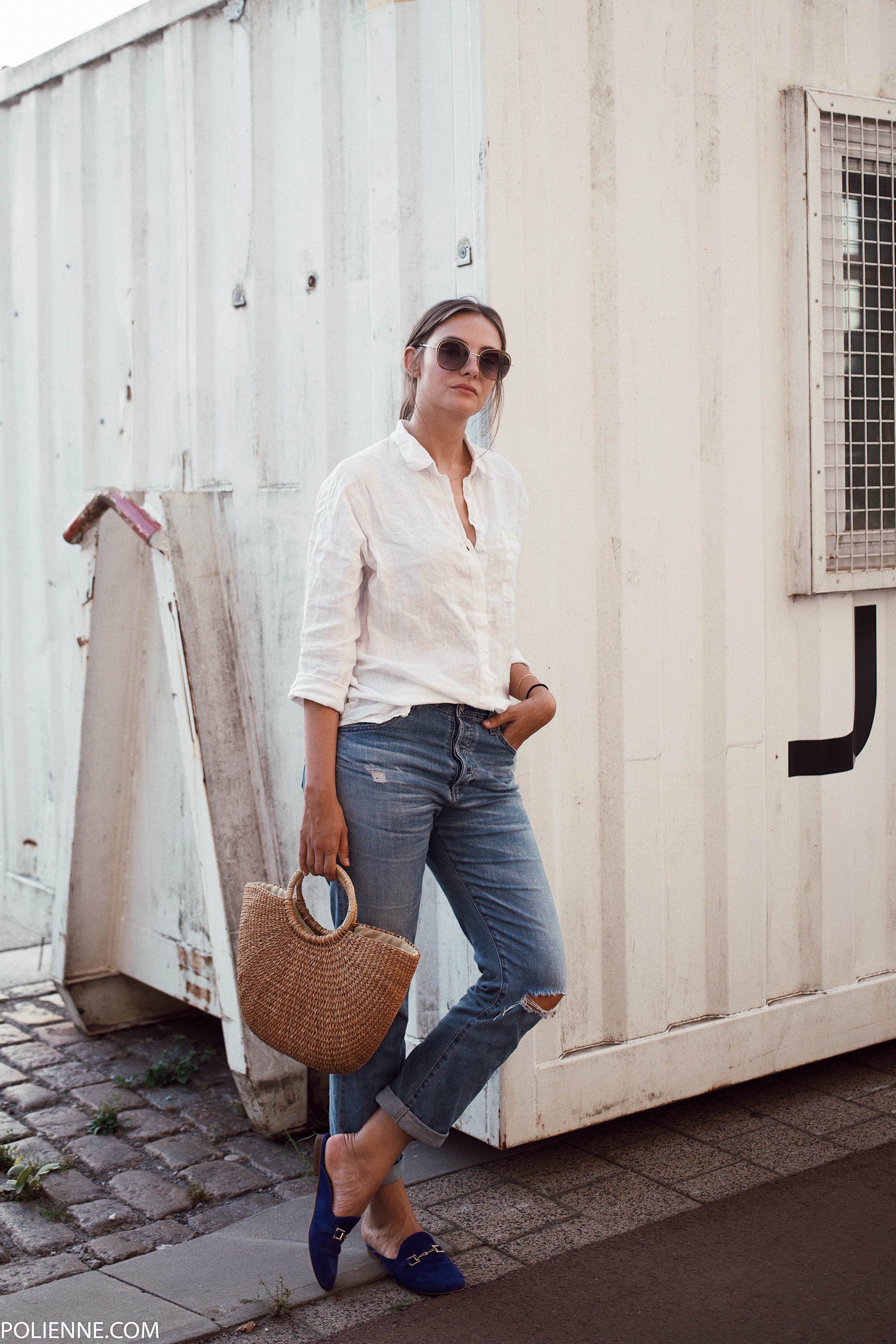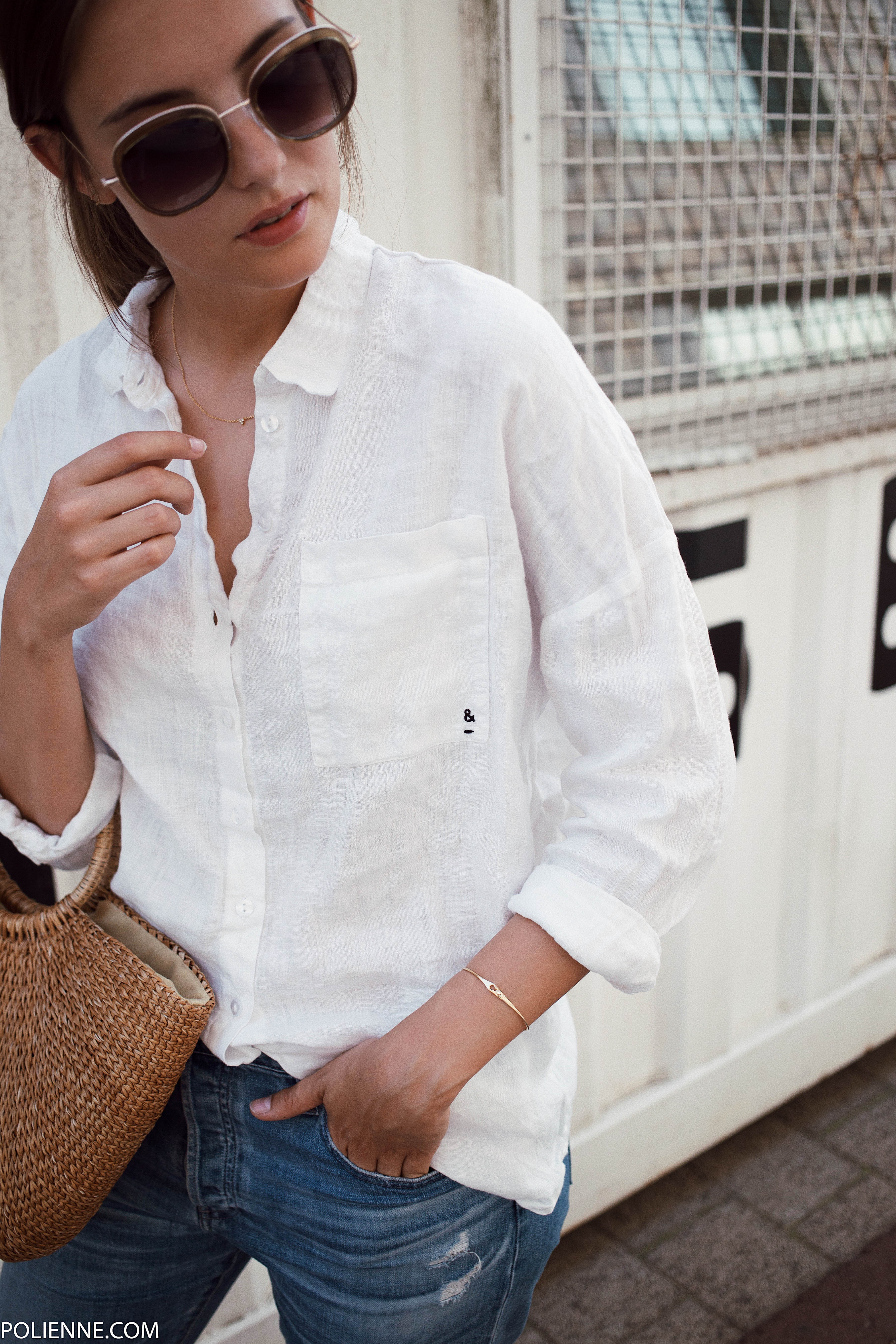 MADE & MORE linen shirt, AG JEANS c/o denim, ETSY basket, MANGO sunglasses, DUNE c/o loafers, DINH VAN c/o bracelet
Photos by Ruth Van Soom