Back in Belgium for now, but I still have lots of travel content to share! Let's start with a fun holiday look to forget about the Belgian rain today…
I wore this sunny maxi dress in Mexico last month, when I was invited to test the Club Med hotel in Cancun! Back then I absolutely loved strolling around in it, and just looking at these pictures makes me smile again right away. It's the kind of dress that you can wear on holidays and that, when worn at home, will forever bring you back to those lovely, sunny moments. Take a look at it yourself below!
wearing SAMSOE & SAMSOE yellow dress (press gift), ASOS sunglasses (old), BIRKENSTOCKS (press gift), TARA JARMON earrings (press gift)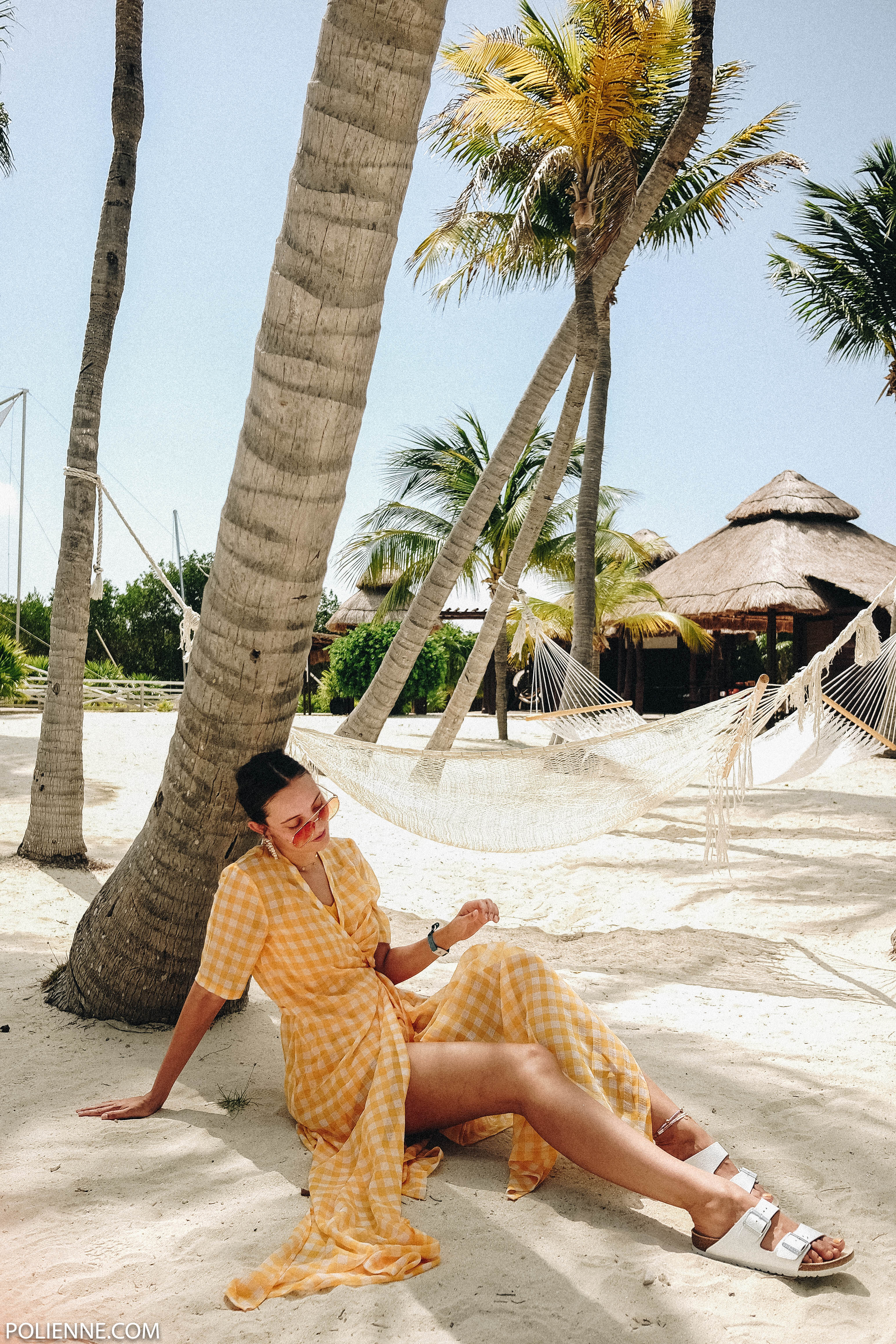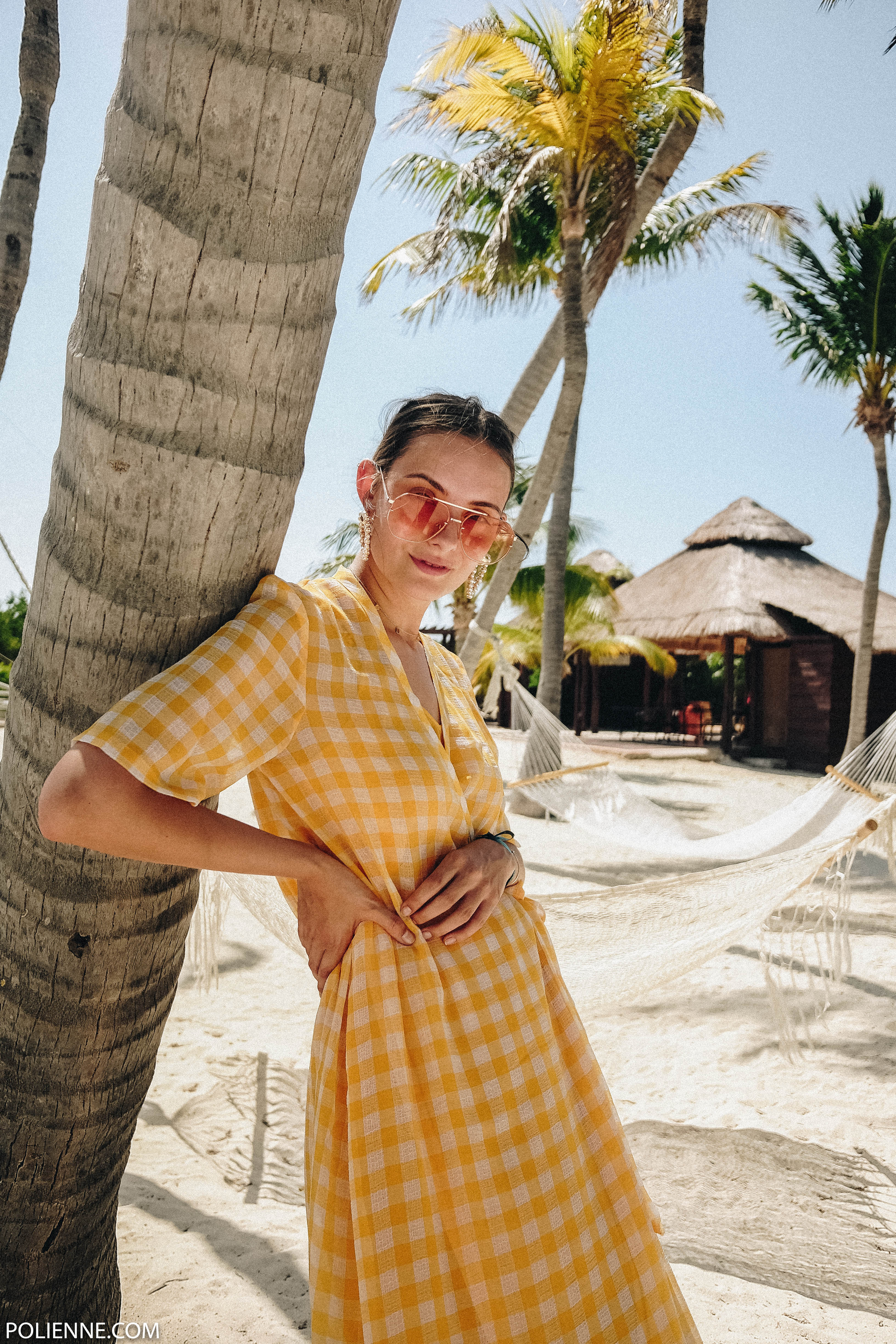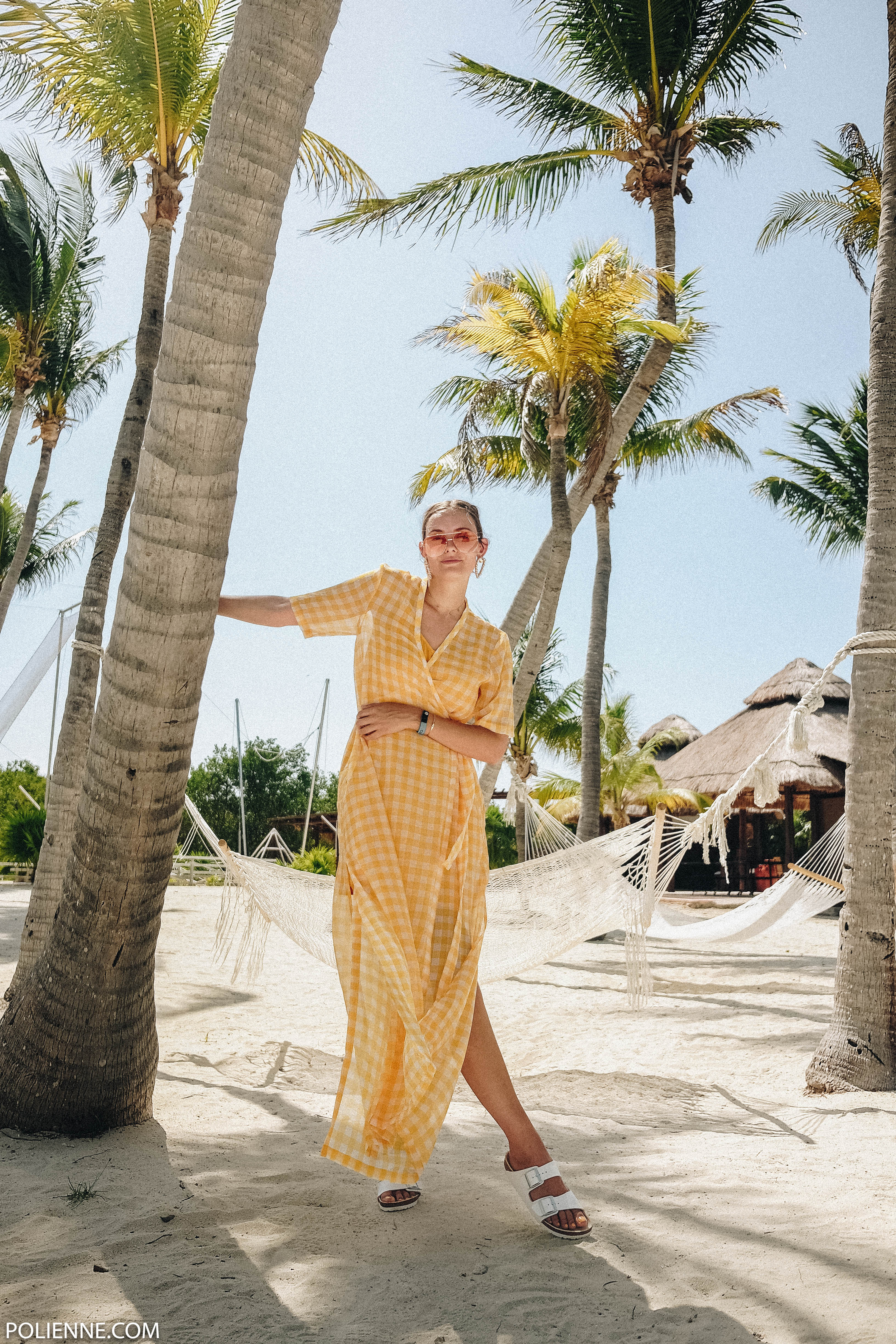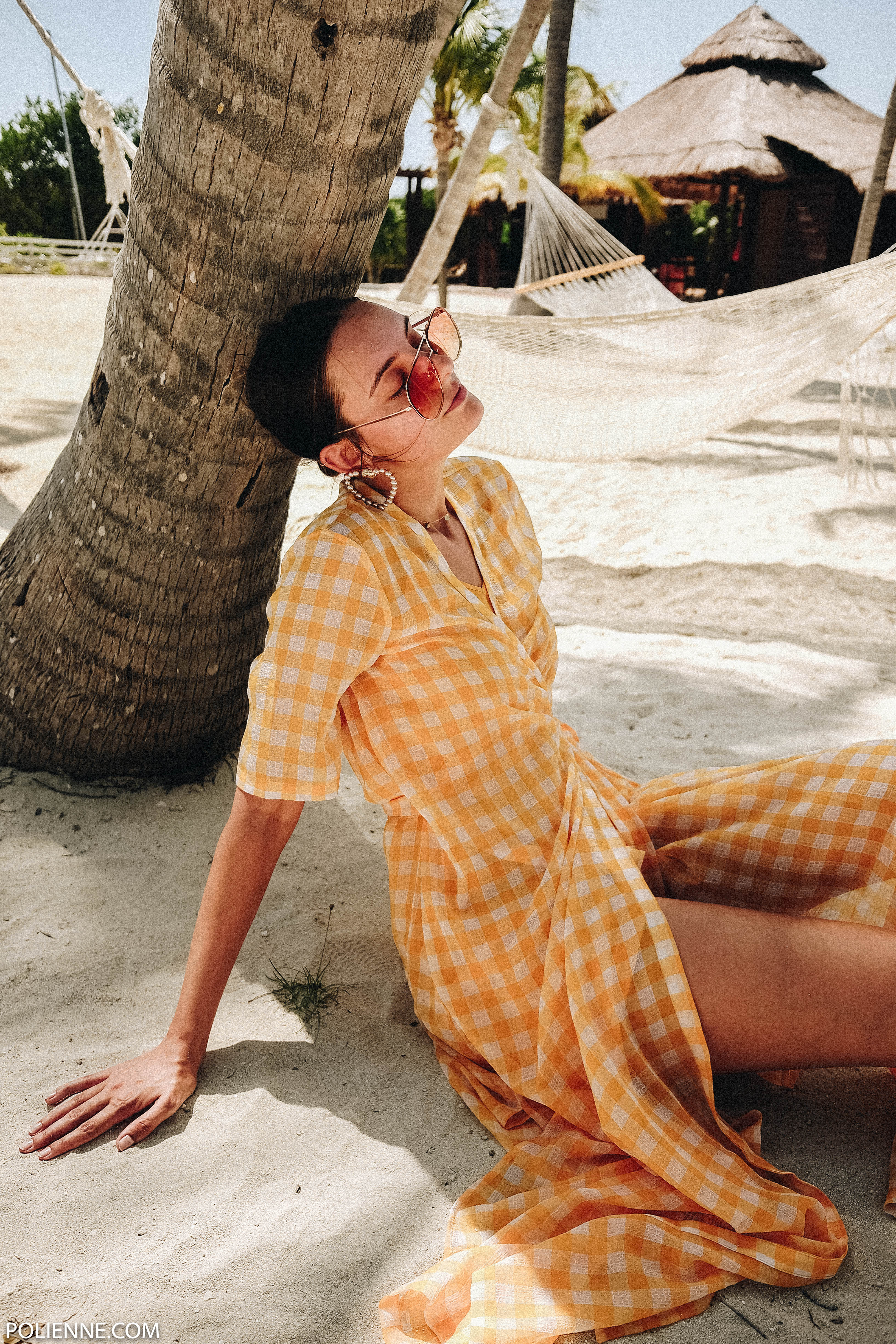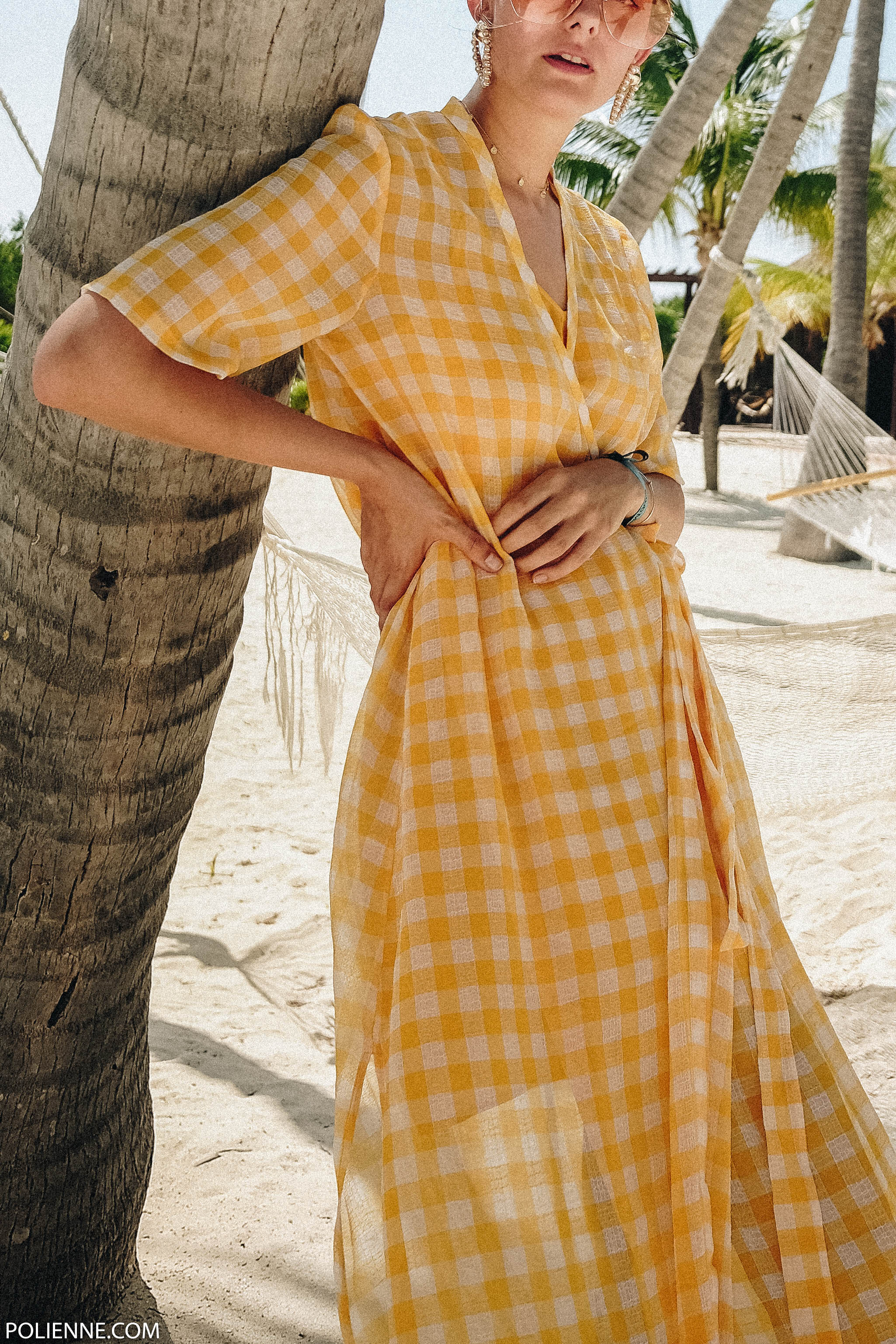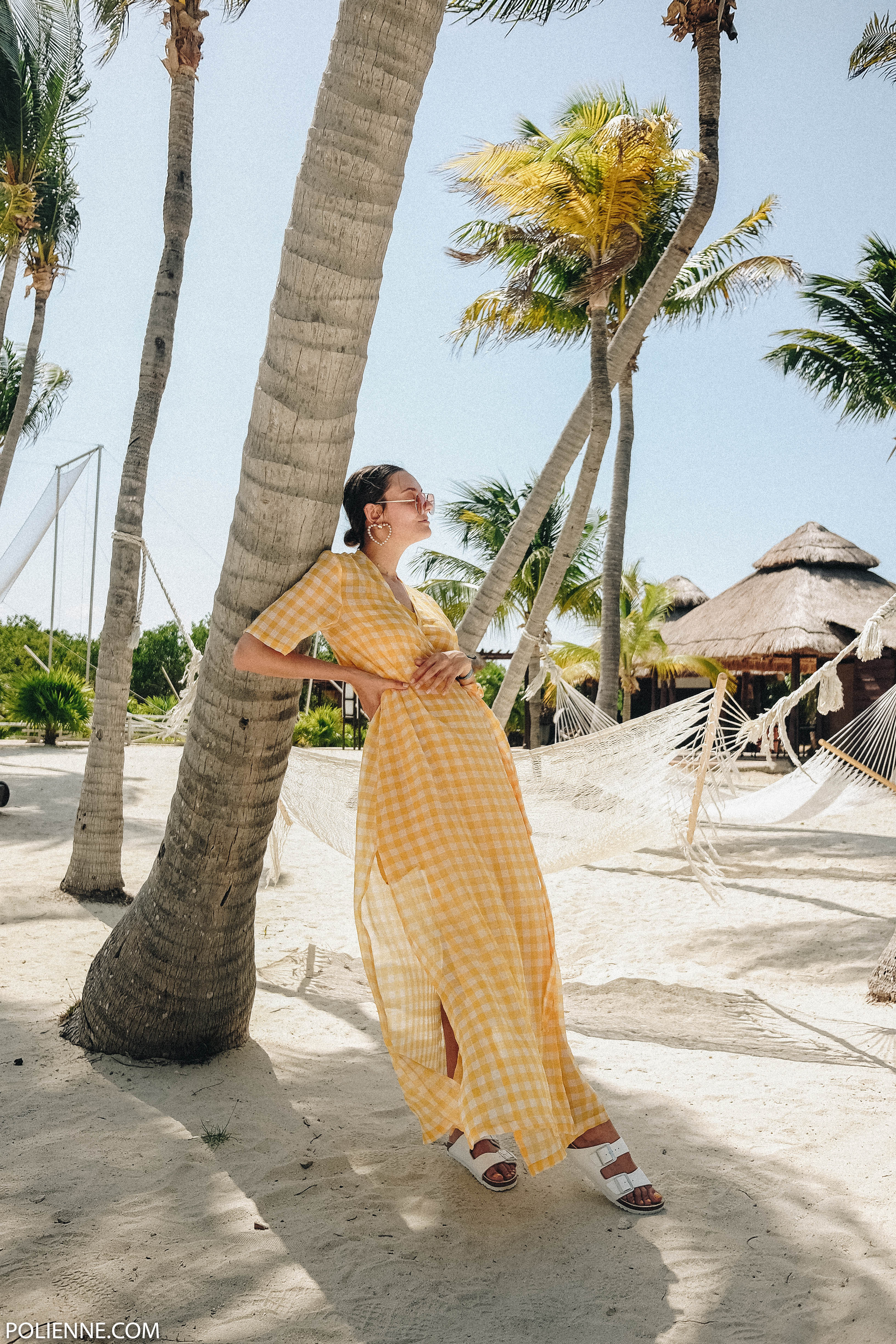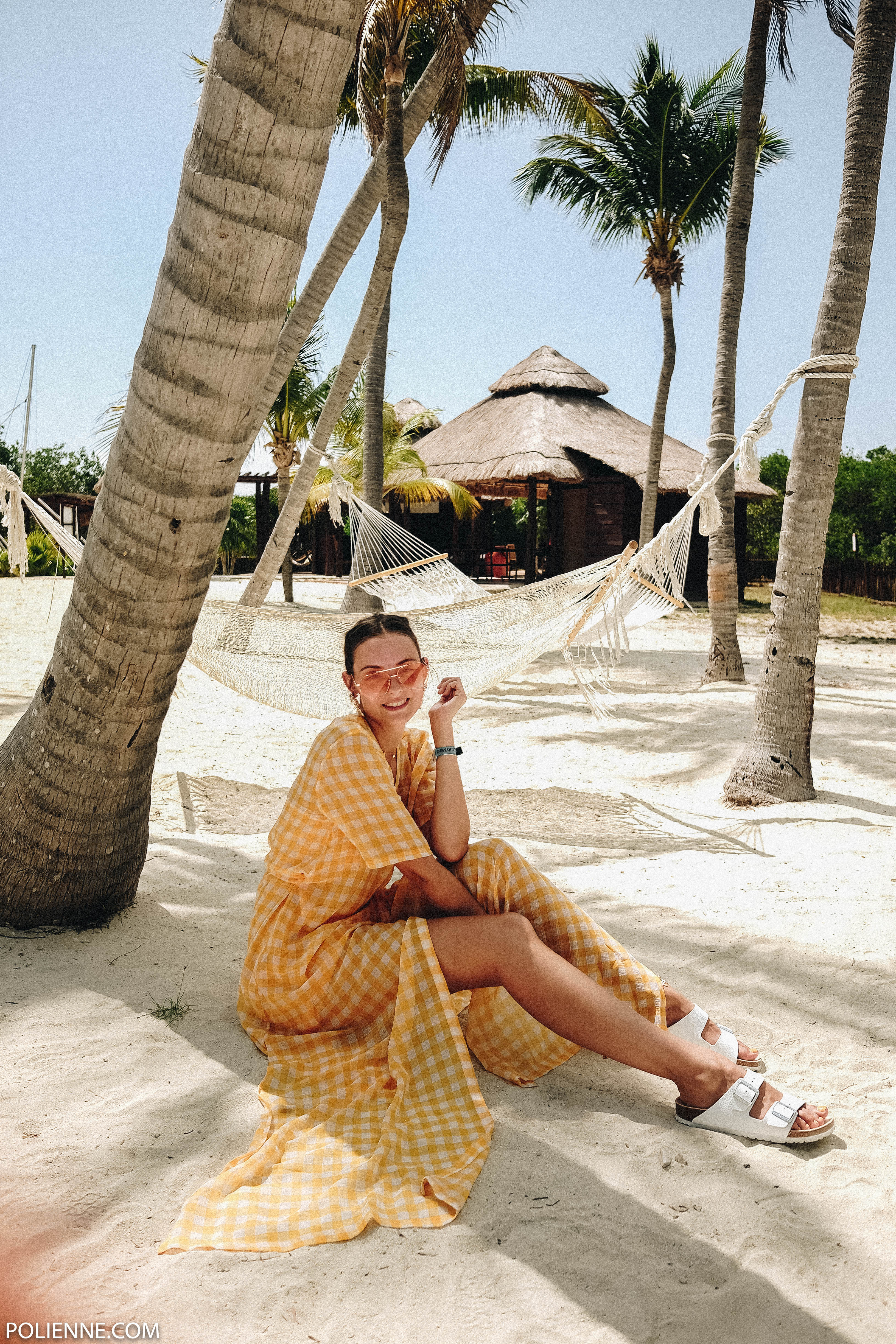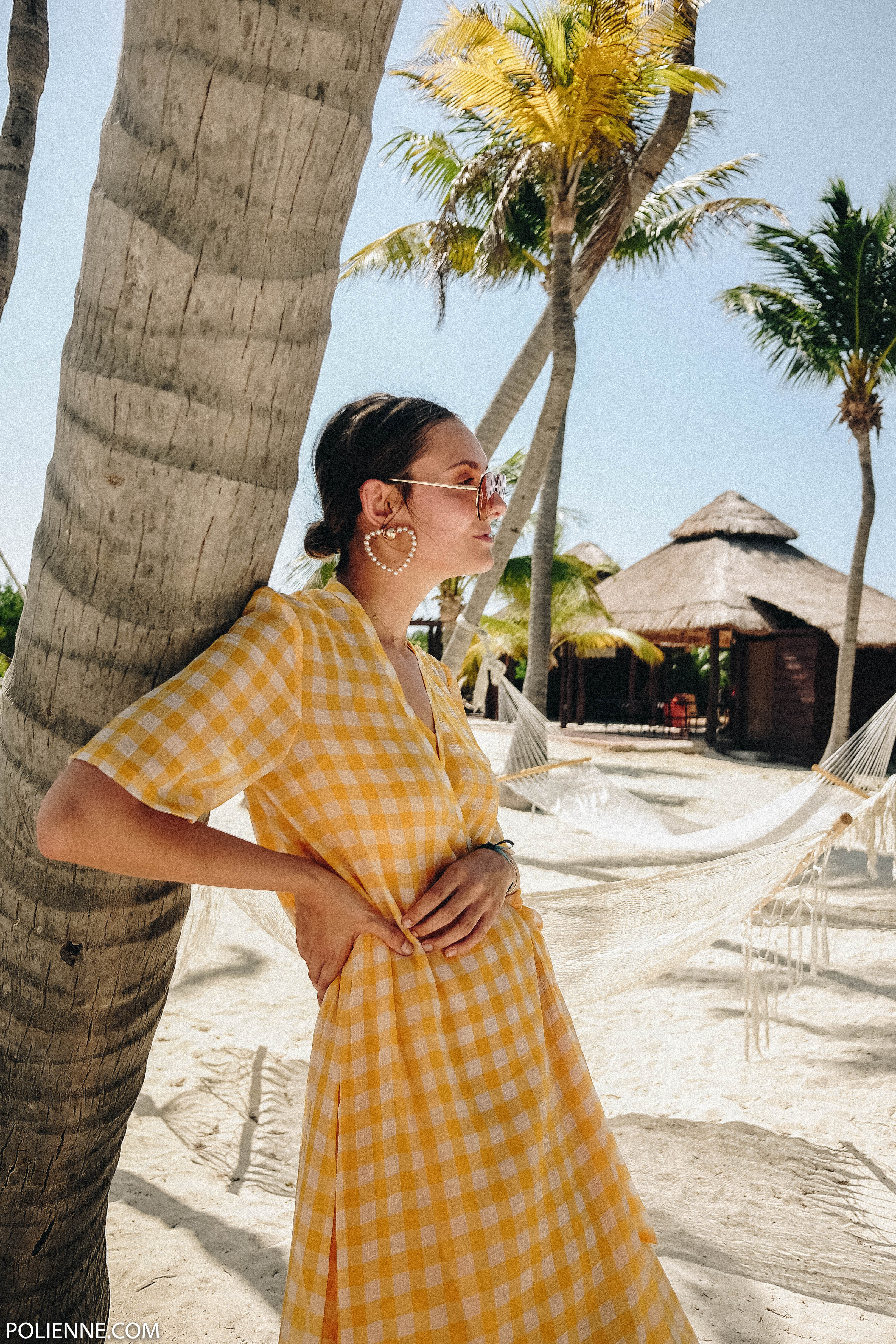 Wait, in the title I promised an update on blogging too! If you follow me on Instagram, you've noticed that I've been traveling A LOT last month. It's been heavy, but every single project was so much fun that I just couldn't refuse. Now is the time to do it, right? I do feel that now I'm back home I'm SO behind on literally everything. I've been trying to juggle Instagram posts, administration, emails, invoices, picture editing and blogposts while traveling, and the latter has definitely been neglected the most.
However, I refuse to let go of my blogging as it gives me a platform to work and create a bit more elaborately. Although I've never been much of a philosophical writer or someone who shares all their deepest emotions and feelings here, I still feel like my blog allows me to express myself without depending on instant likes, comments and getting flooded with questions. Of course I receive the occasional blogpost comment here and there, but these are more appreciative expressions or casual conversation starters rather than sometimes almost aggressive questions or remarks that require instant replies. It feels more peaceful to spend time here. Not every sentence I type gets analyzed word by word and commented upon; I can just give in to a random cascade of words — not sure if that's a thing, but I liked the sound of it. See! On Instagram I probably would have received like 3 messages saying "you can't use 'cascade' with 'words'."
Maybe it's just the lack of politeness and etiquette on Instagram that's been driving me crazy lately. After getting daily messages like "brand????" or "can you send me the link of this top?" and then in particular "why are you not replying?" for a few years, I'm a bit fed up with feeling like a Customer's Service sometimes. Some people expect SO much and especially SO quickly from a person they don't even know. I won't start a rant about this, but please go and read The Frugality's pretty genious Guide to Instagram DM Etiquette. Thank you very much 🙂
That's it for now, and hey, you're still allowed to comment here! I love it!