The seventies were never really my era: I honestly don't like flare pants and the pale shade of those flower power prints looks horrible on me. BUT when I spotted this little striped number with high collar and slightly longer sleeves, I knew I had to have it. And then, as if I was contaminated with the 70s fashion virus, I threw in a little hoop in as well like nobody's business!
Luckily I got a hold of myself again soon before I started clicking flared pants in my online basket. Imagine… So the result is a fun, casual outfit with both sporty and 70s vibes that feels totally me! Let me know what you think in the comments!
(Oh, and for those wondering about the size of those Levi's denim: I usually wear size 28 but these are men's jeans and for some reason their sizing is different so I went for size 32.)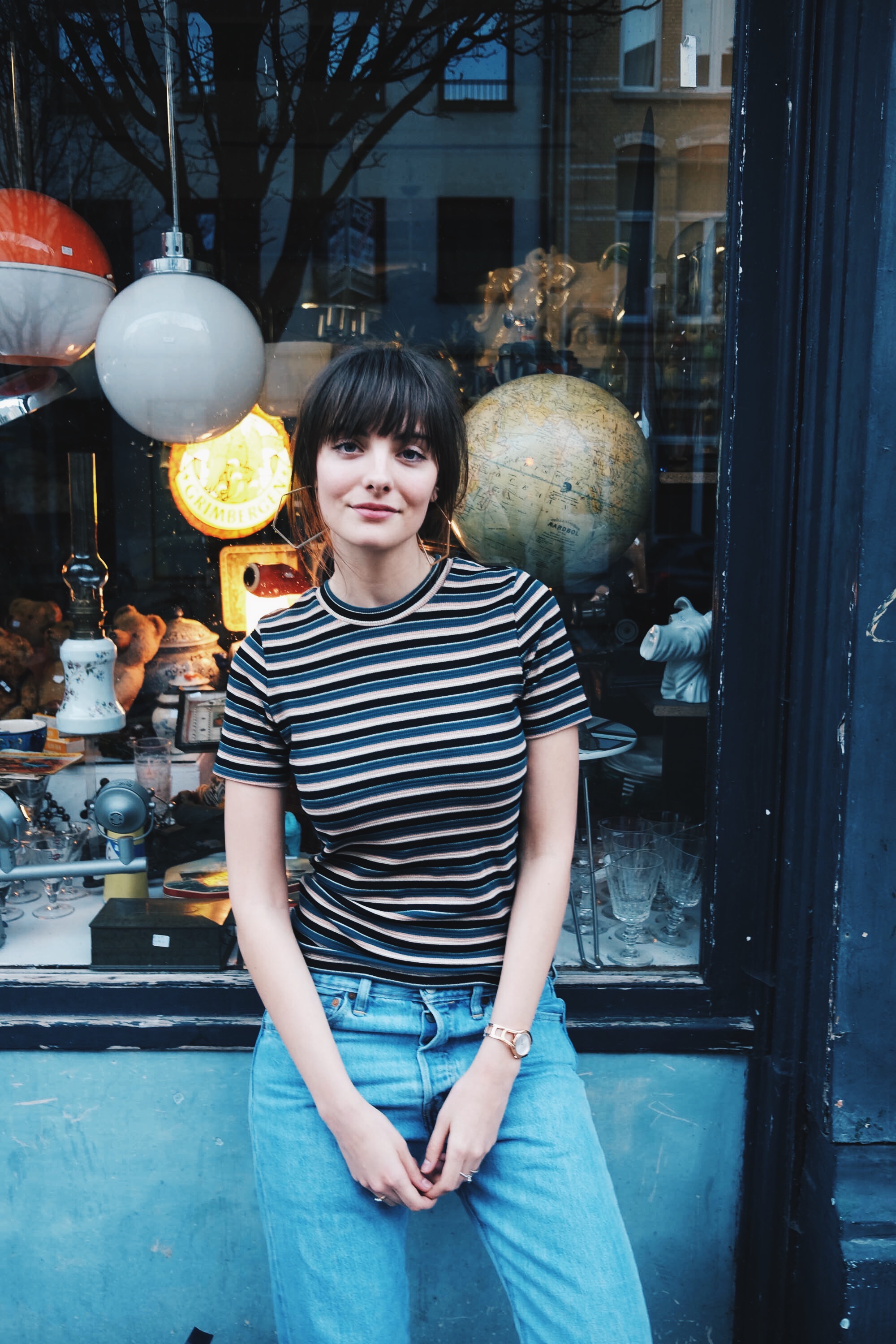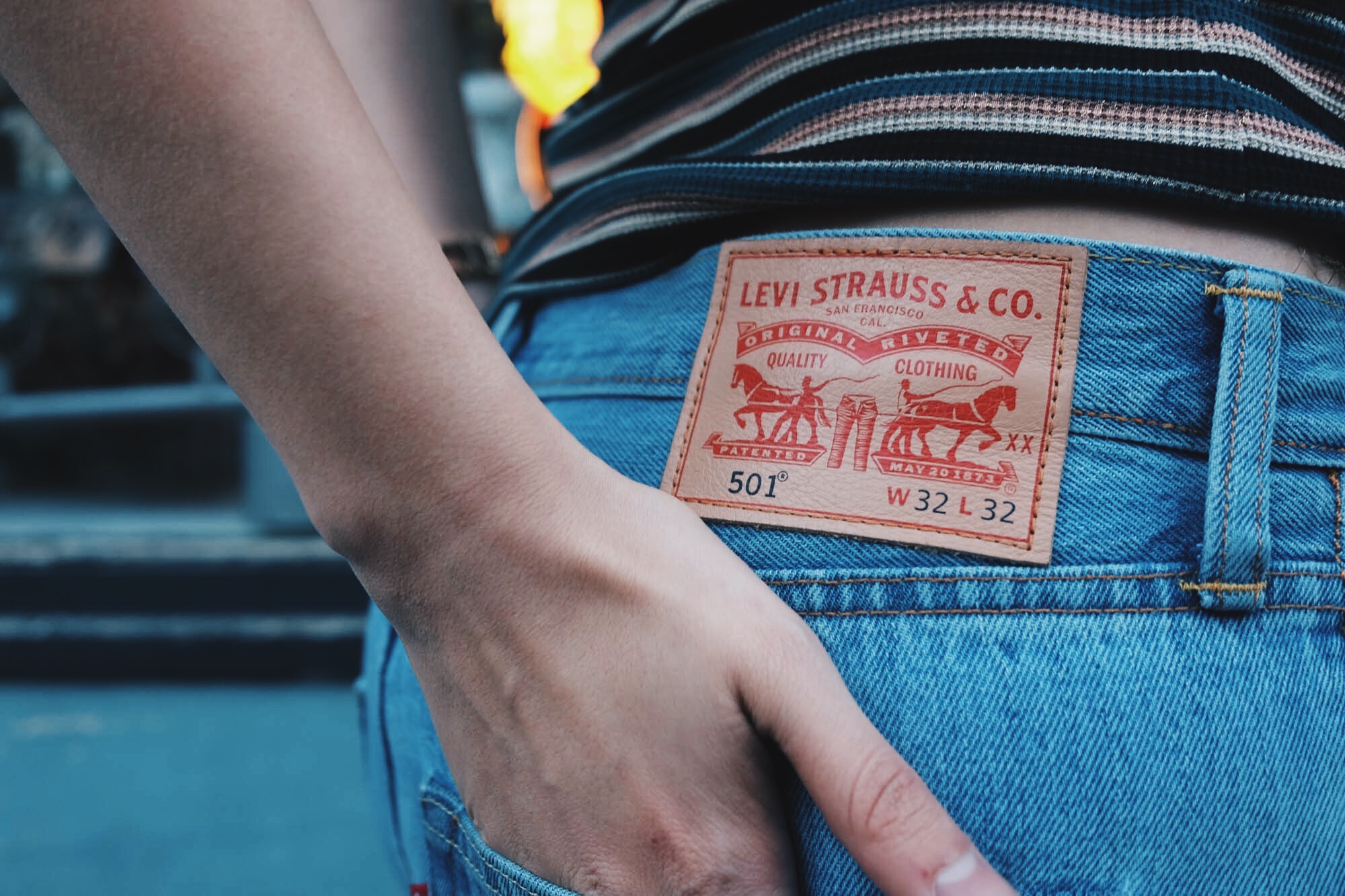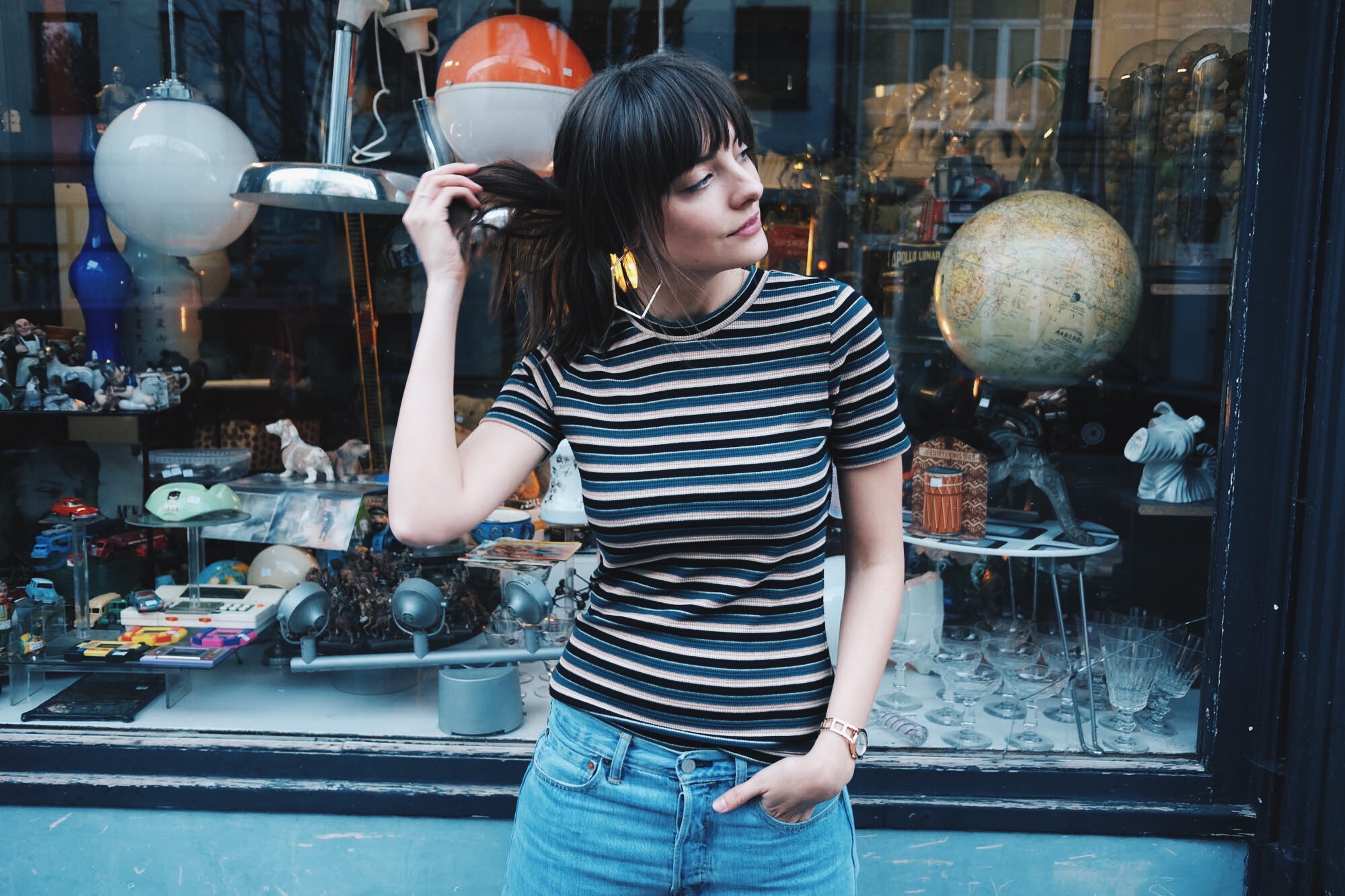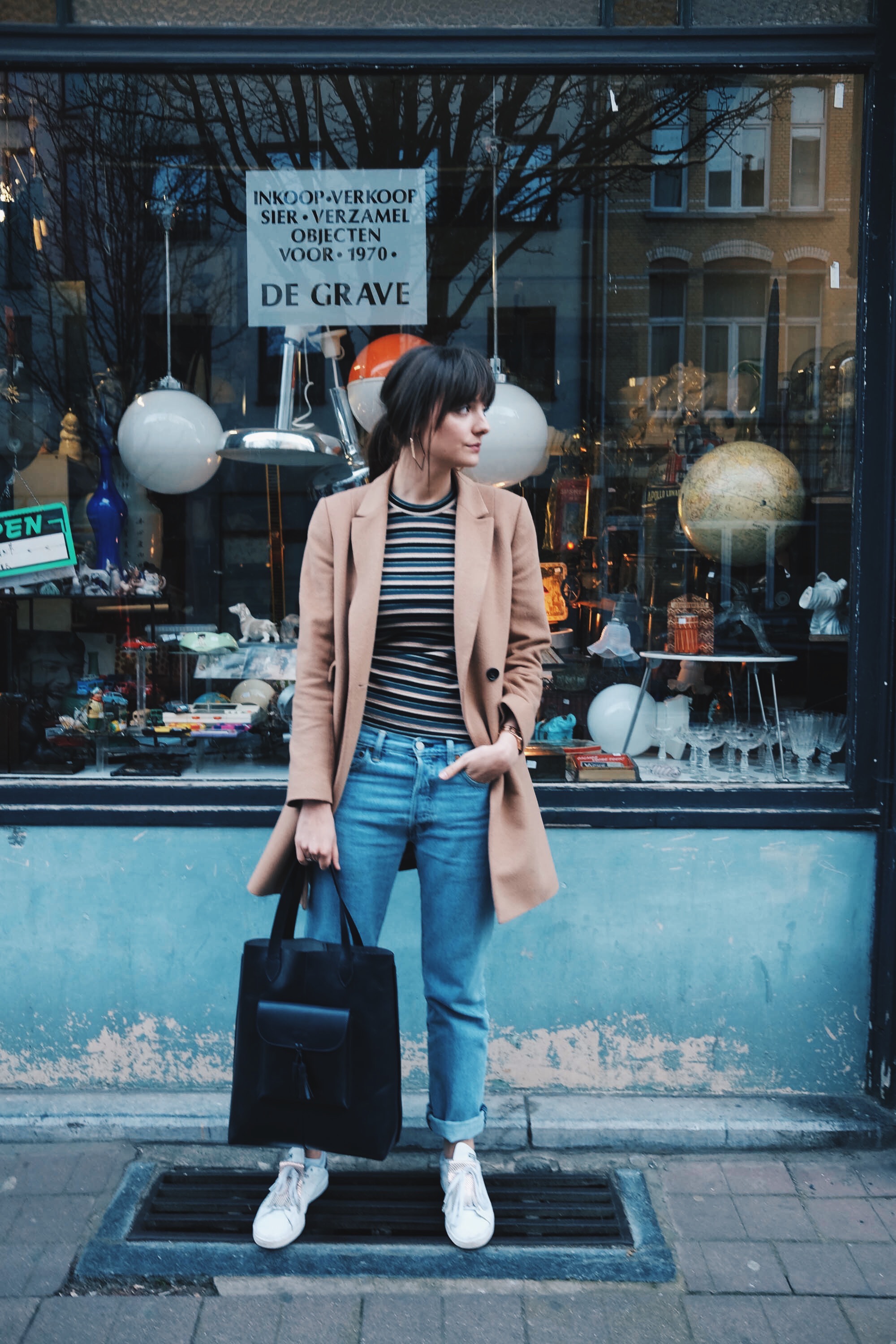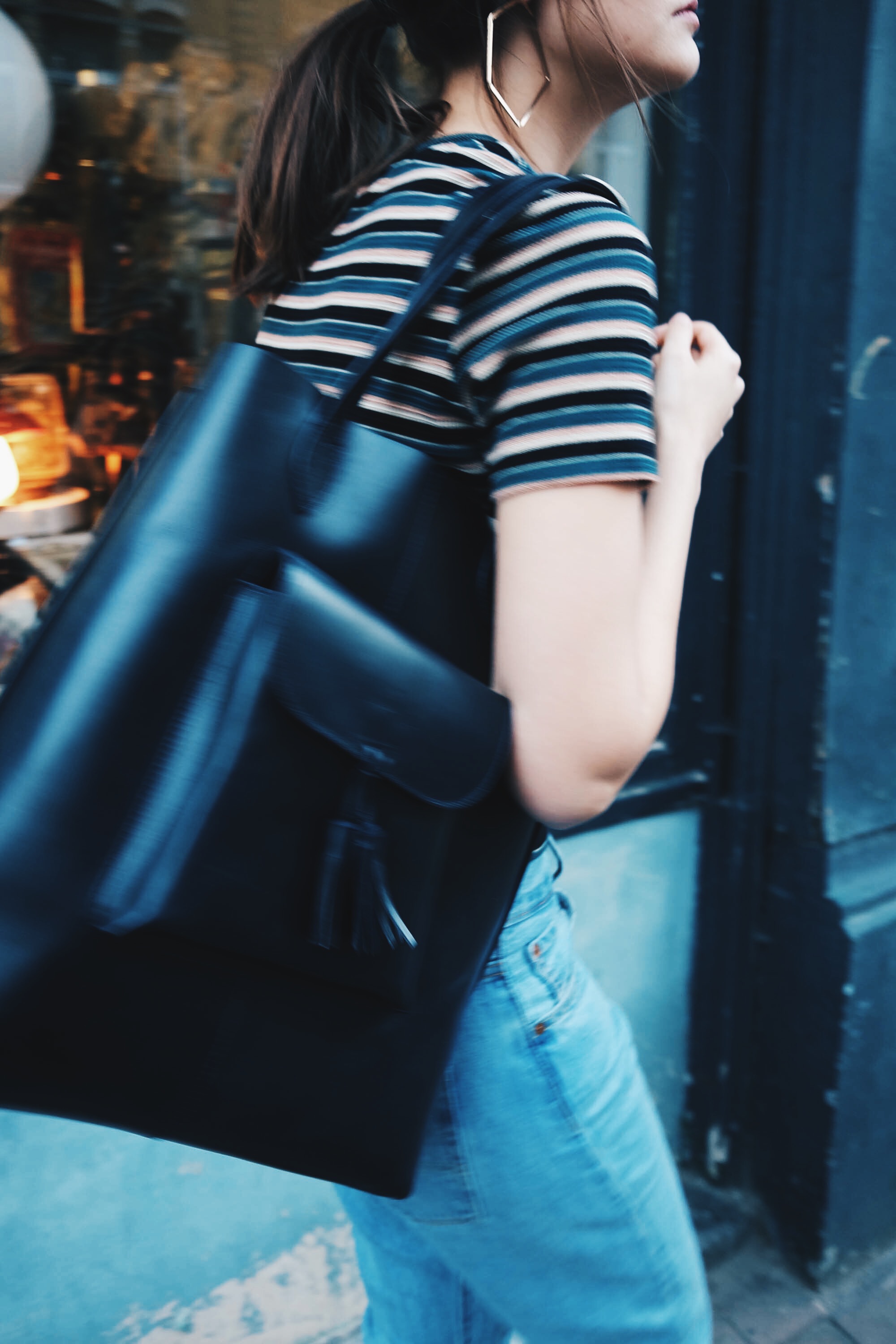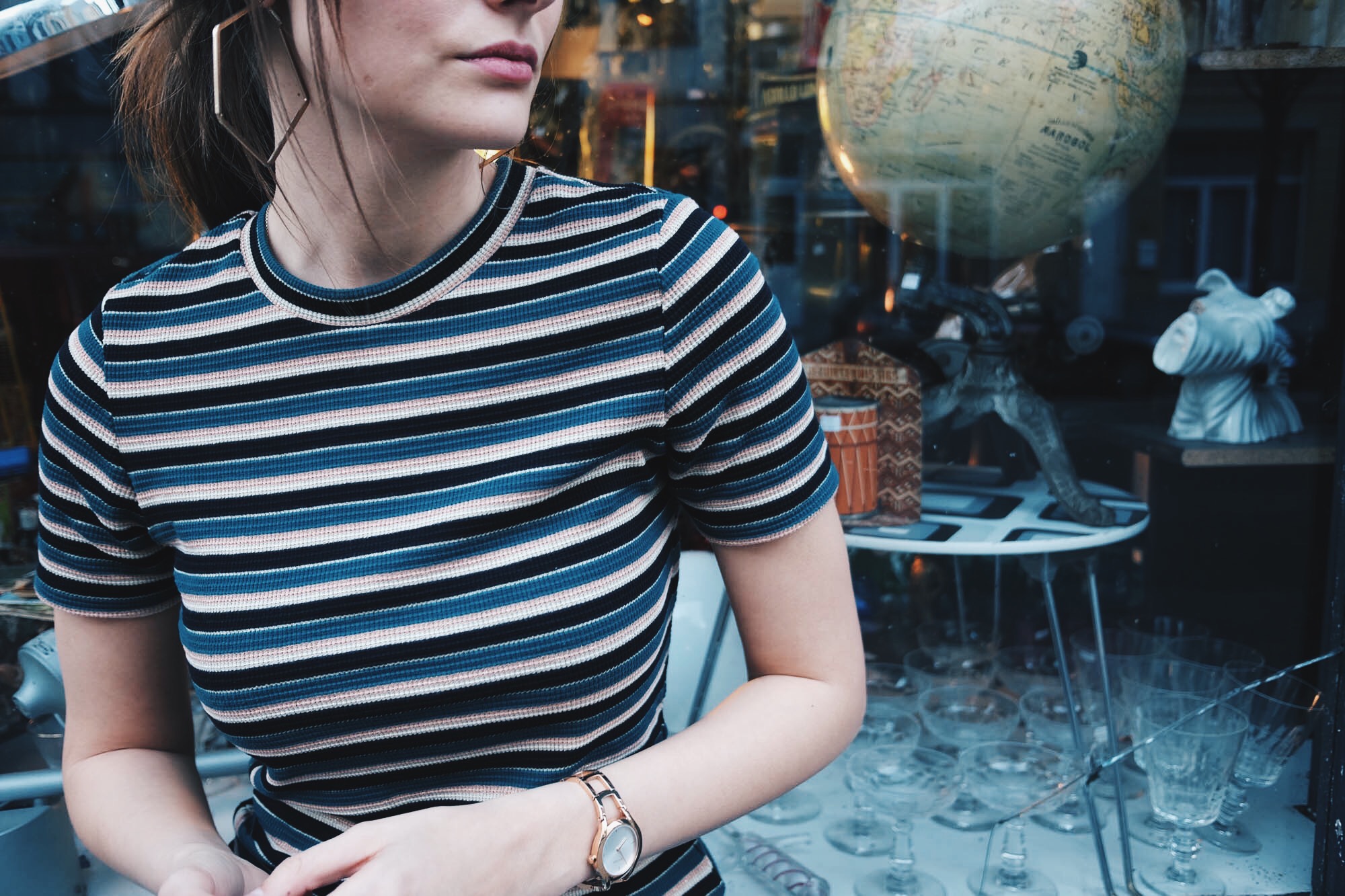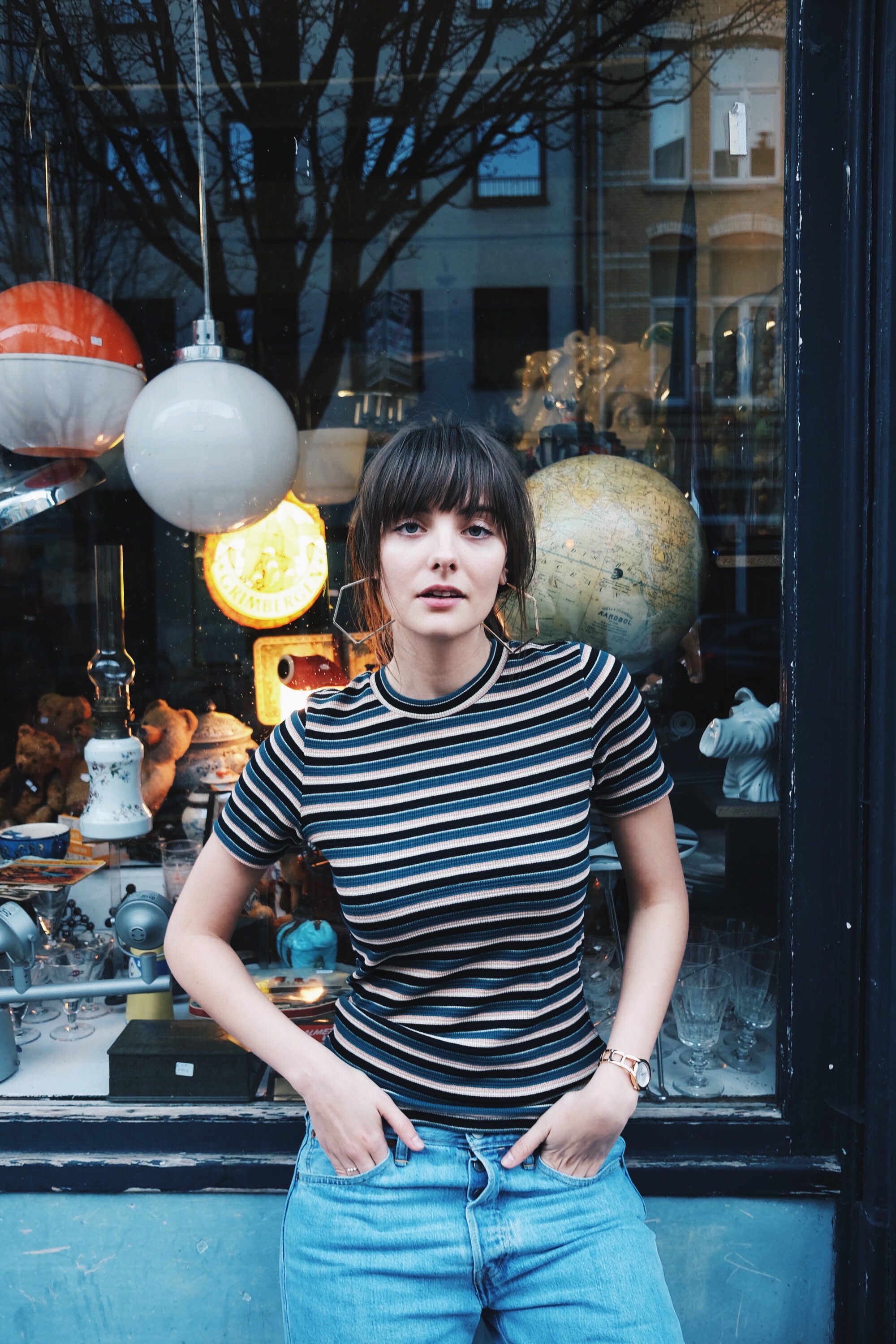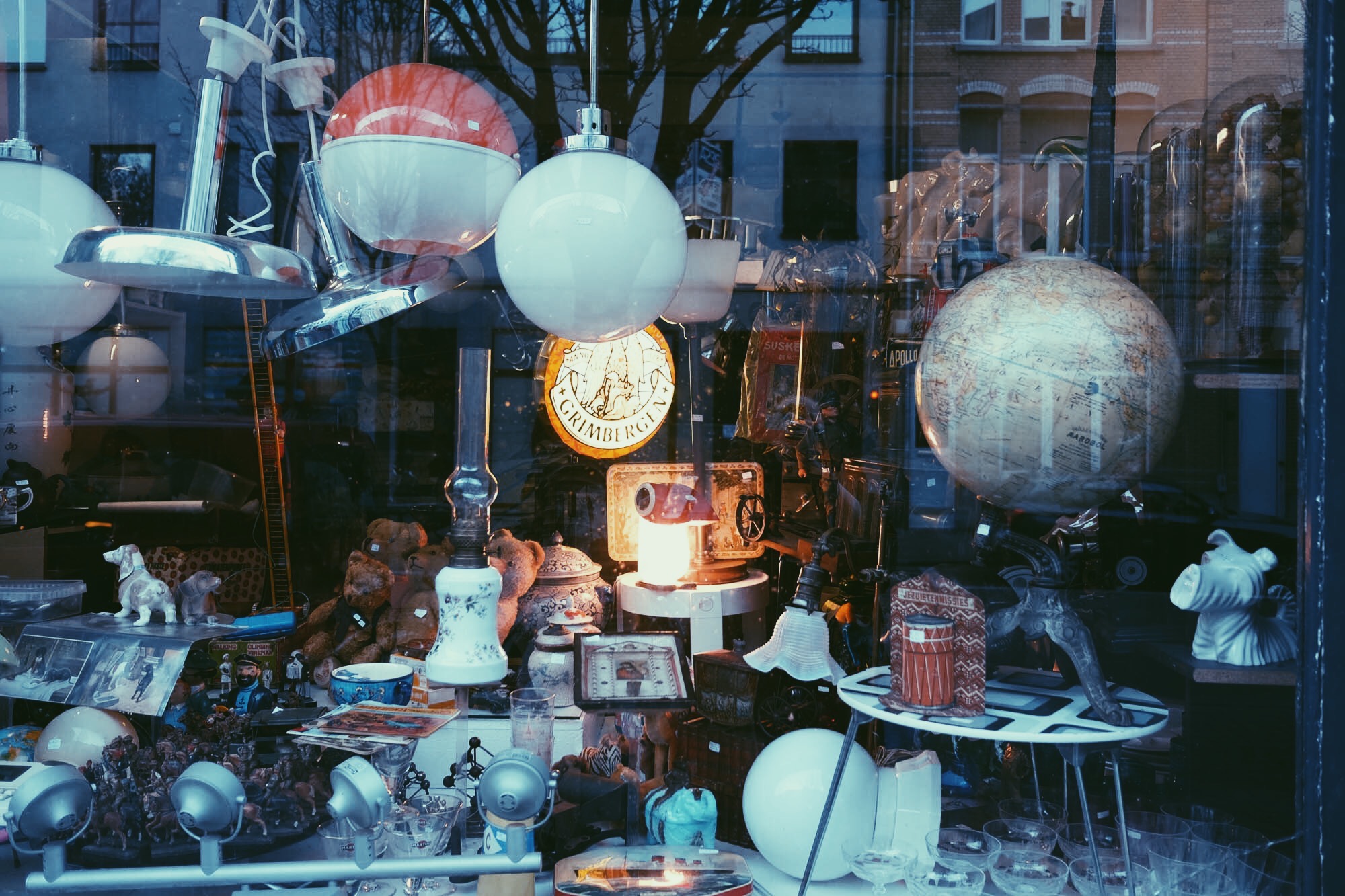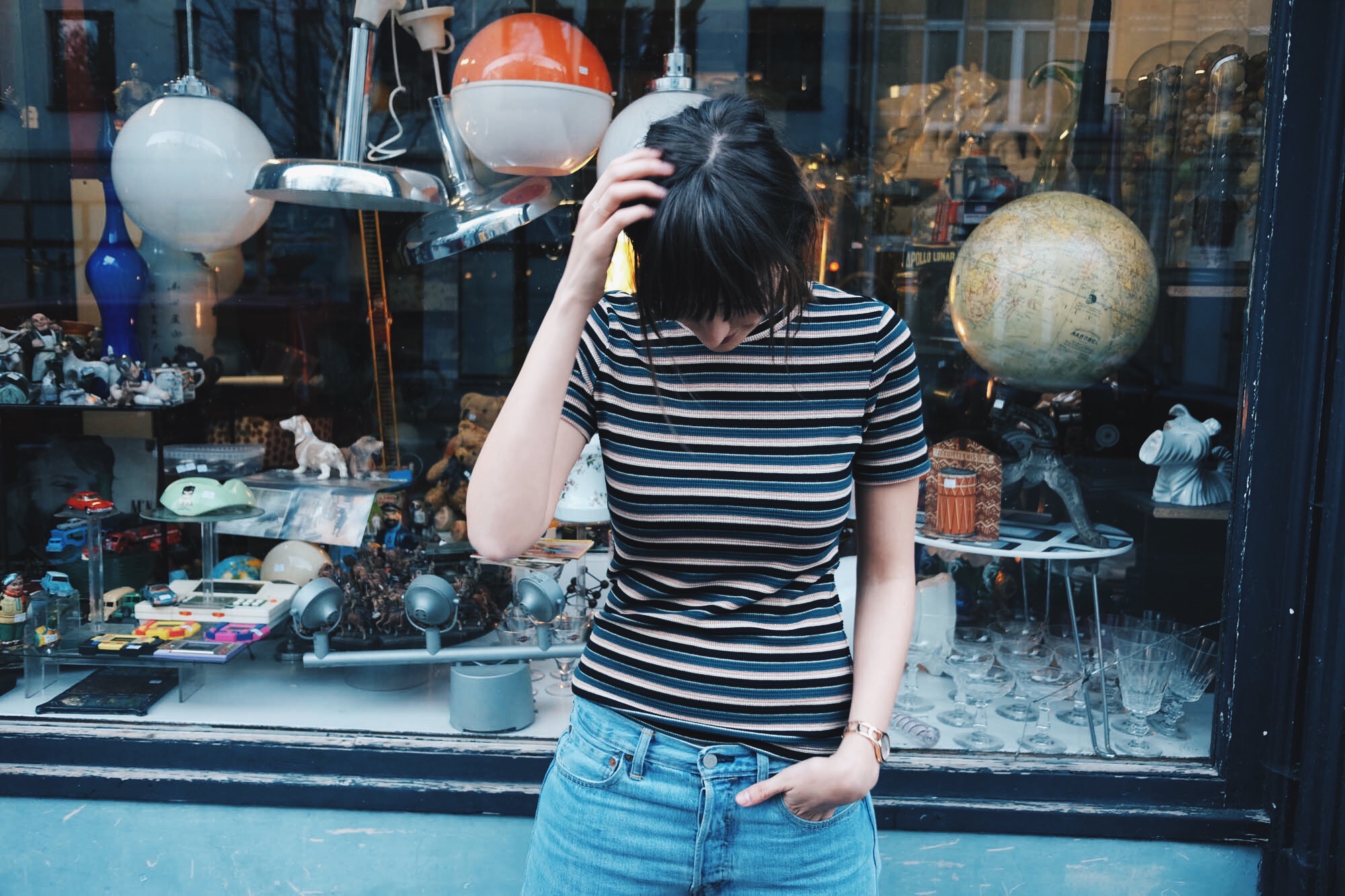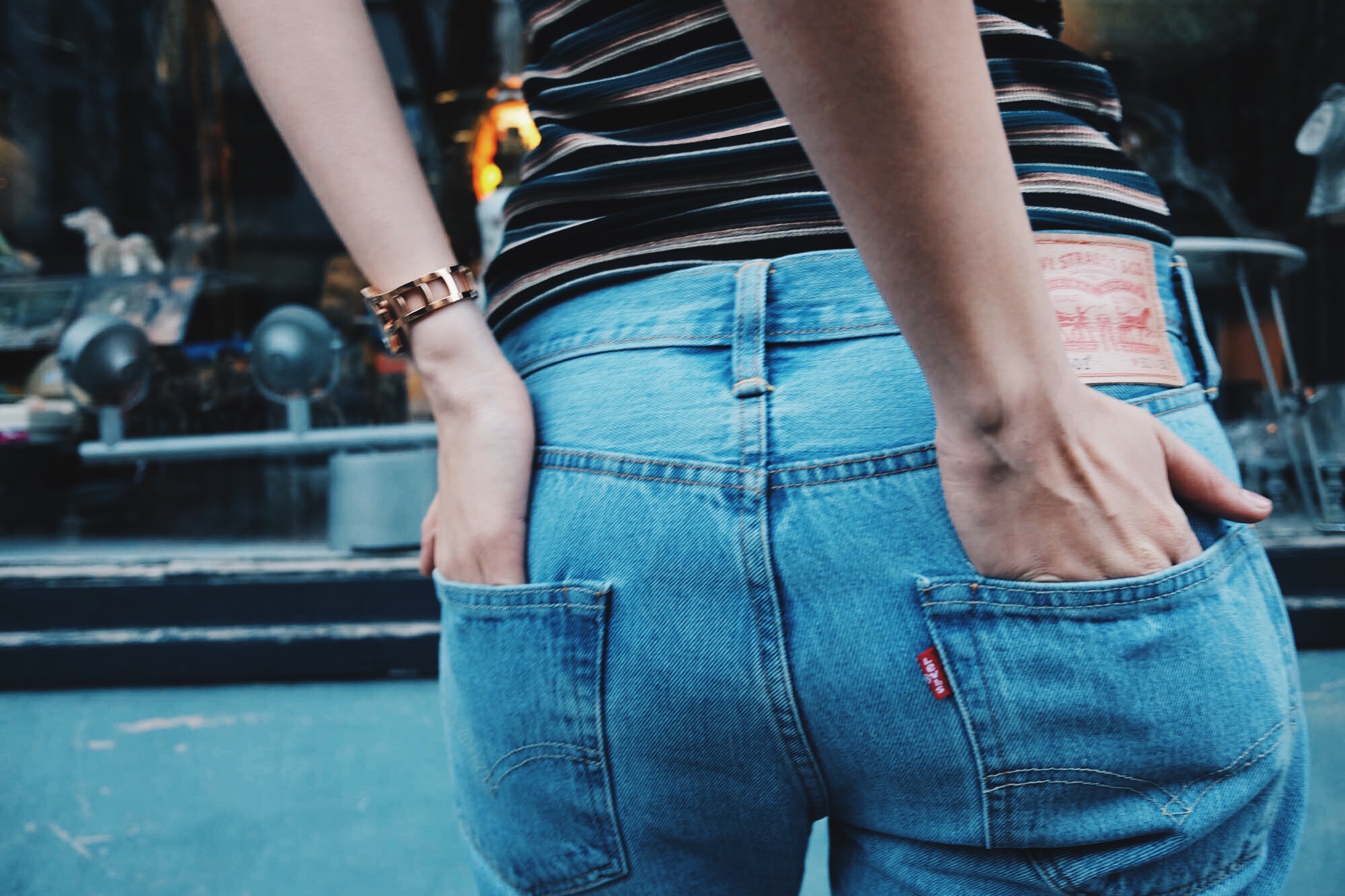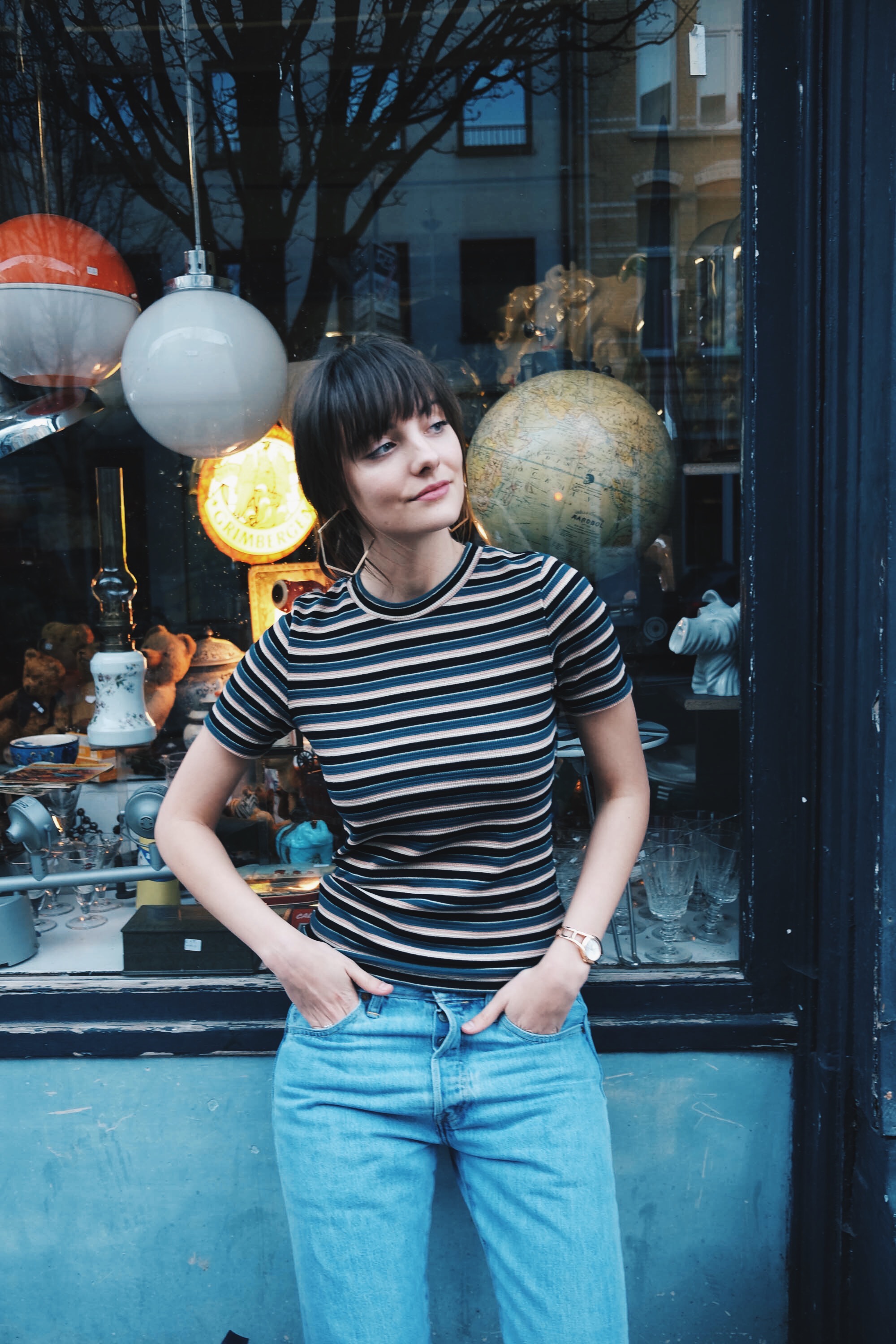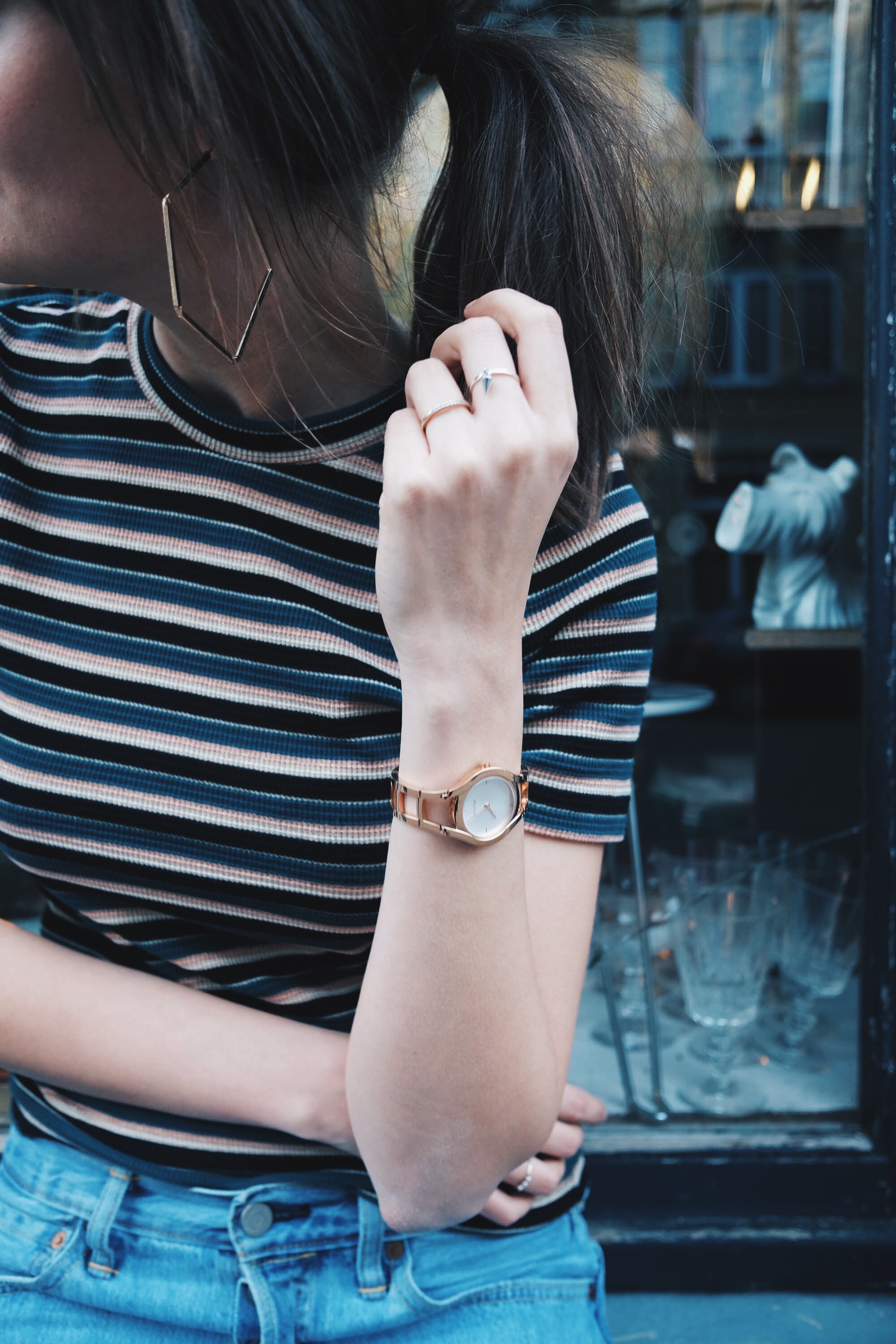 H&M striped tee & hoop earrings, LEVI'S 501 c/o denim, ADIDAS sneakers, CLOSED c/o leather tote bag, CALVIN KLEIN c/o watch, MASSIMO DUTTI coat
Photos by Lisa M.