Last weekend the boyfriend and I celebrated our 2 year anniversary (time flies!!!) and for the occasion we spent a night and day in Amsterdam
Actually, the boyfriend had to play a gig with Warhola in Amsterdam so we took the opportunity to stay a little longer and enjoy the city. This turned out a splendid decision, as the weekend turned out super sunny and warm!
We stayed at the Tire Station hotel near Vondelpark, which is an area I had never been before. On Instagram I asked you guys for a few tips on where to have lunch and you came up with SO many recommendations that it might be a good idea to share them here, no? In the end we opted for Metropolitain, but the other tips looked pretty amazing as well. Find them all below!
Sla / Coconut & Beans / Benji / Little Collins / Pllek / TEDS / Staring at Jacob / The Avocadoshow / Vondelpark 3 / Dignita / Raïnarai / De Pizzabakkers / Scandinavian Embassy / 4850 / Mastino / Edel / Meatless District / Bax / The Seafood Bar / RED / Players / Sushi Samba
If you're ever in Amsterdam, no need to worry about your next lunch place 😉 Now, let's get on to the outfit! I started the day wearing my fave trench coat over this look, but it was way too hot so I just dragged it around all day. I wore an almost full & Other Stories look! When I get new clothes, I tend to wear them all together at the same time because I'm so excited 😉
Find the credits below, and let me now what you think of the outfit!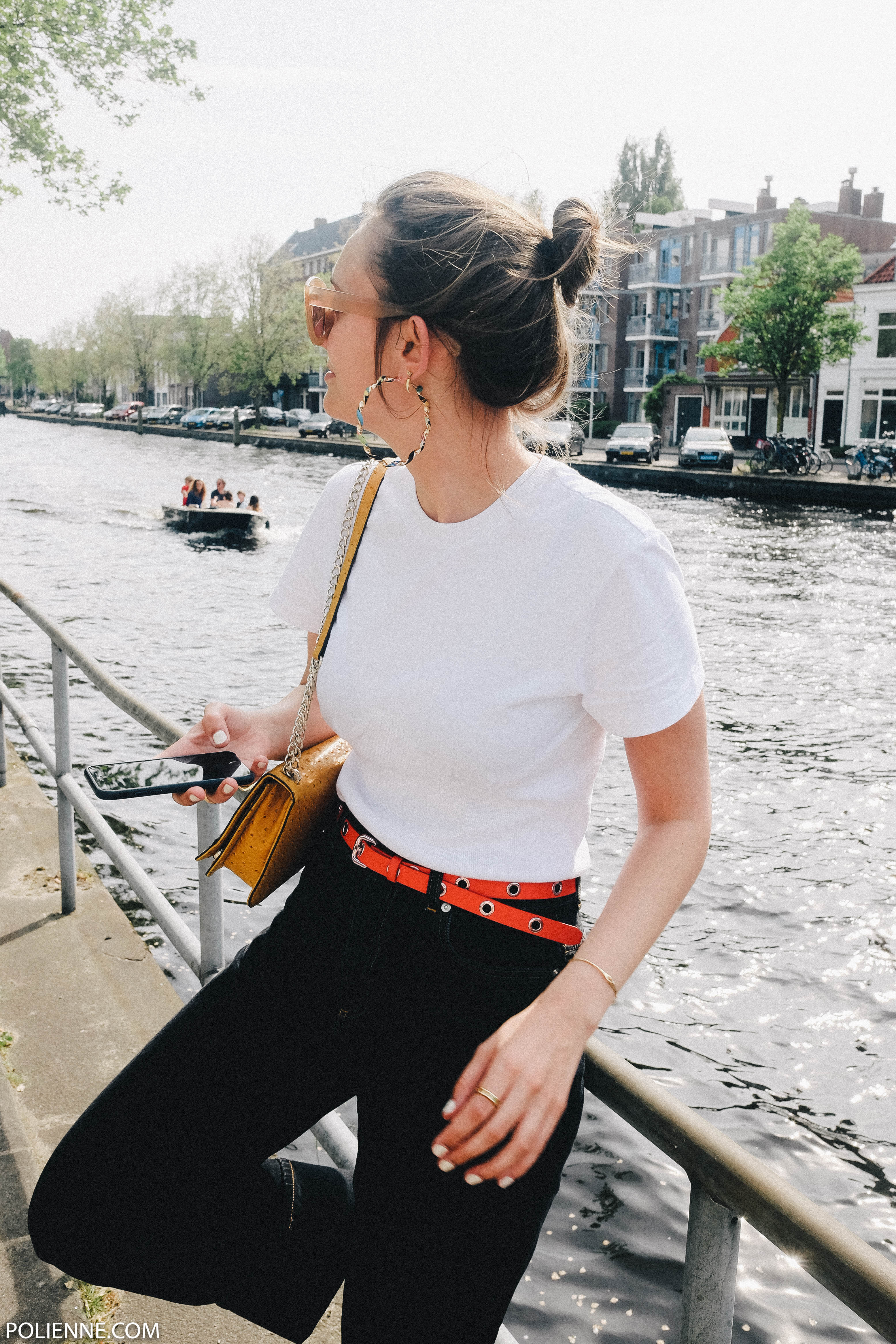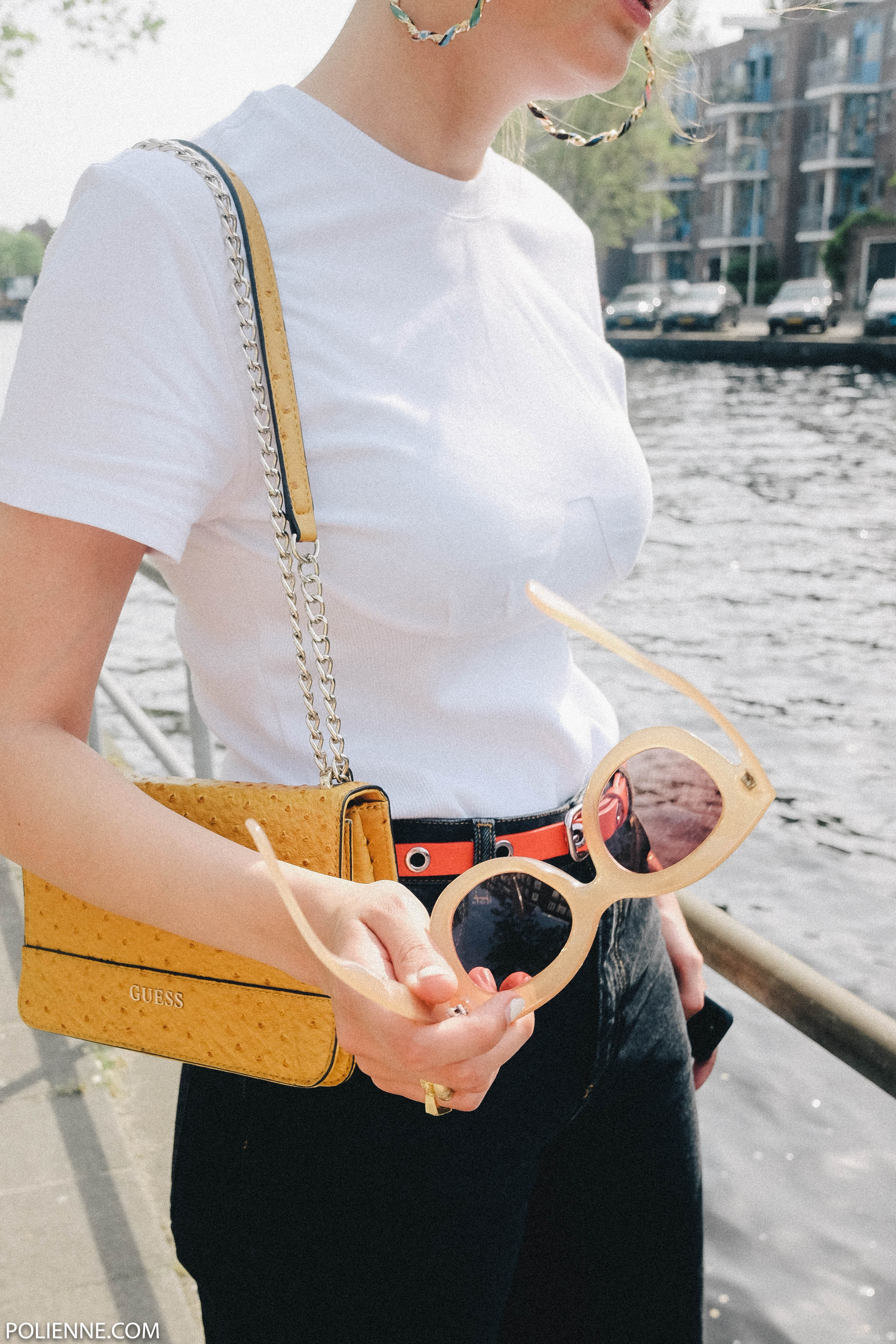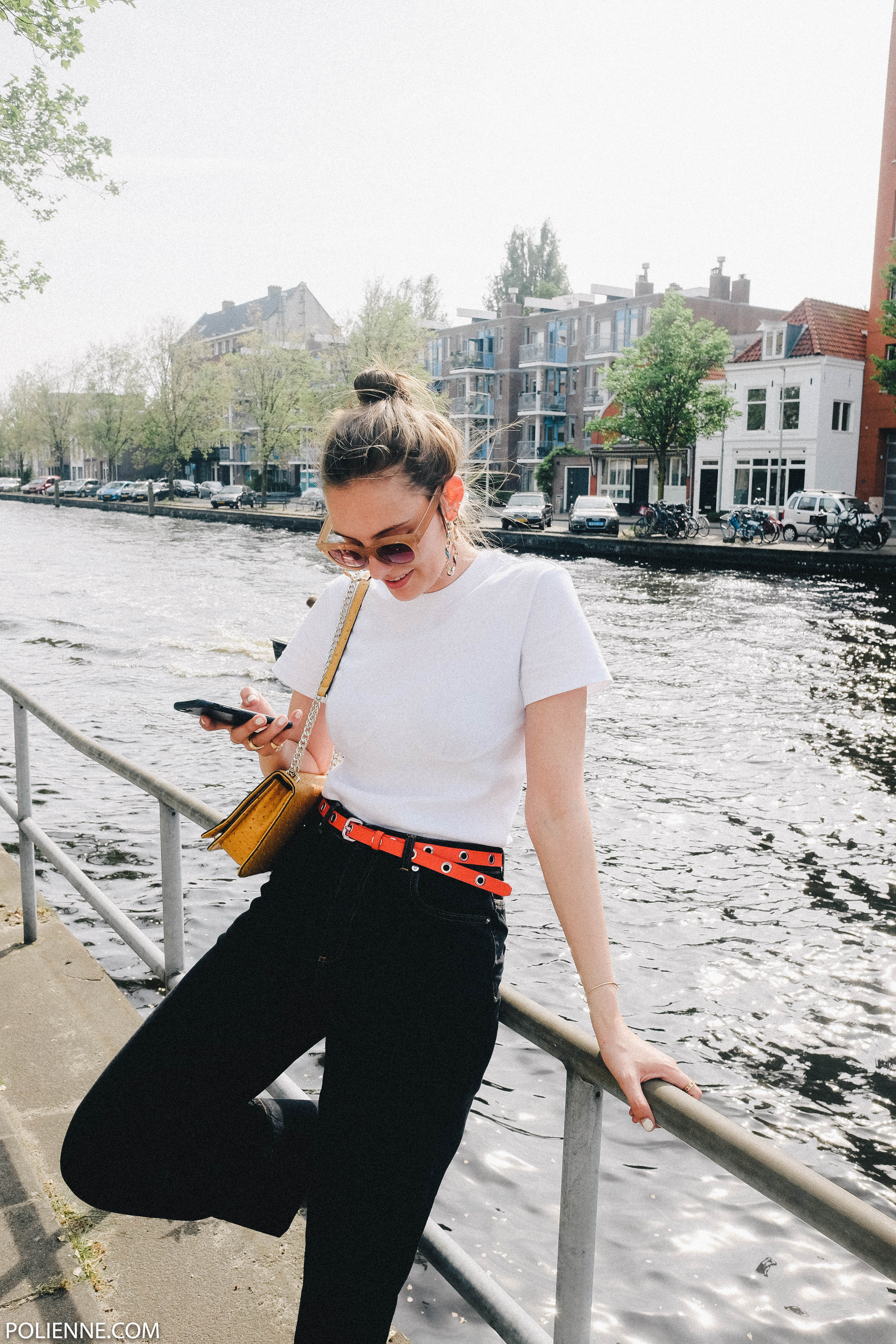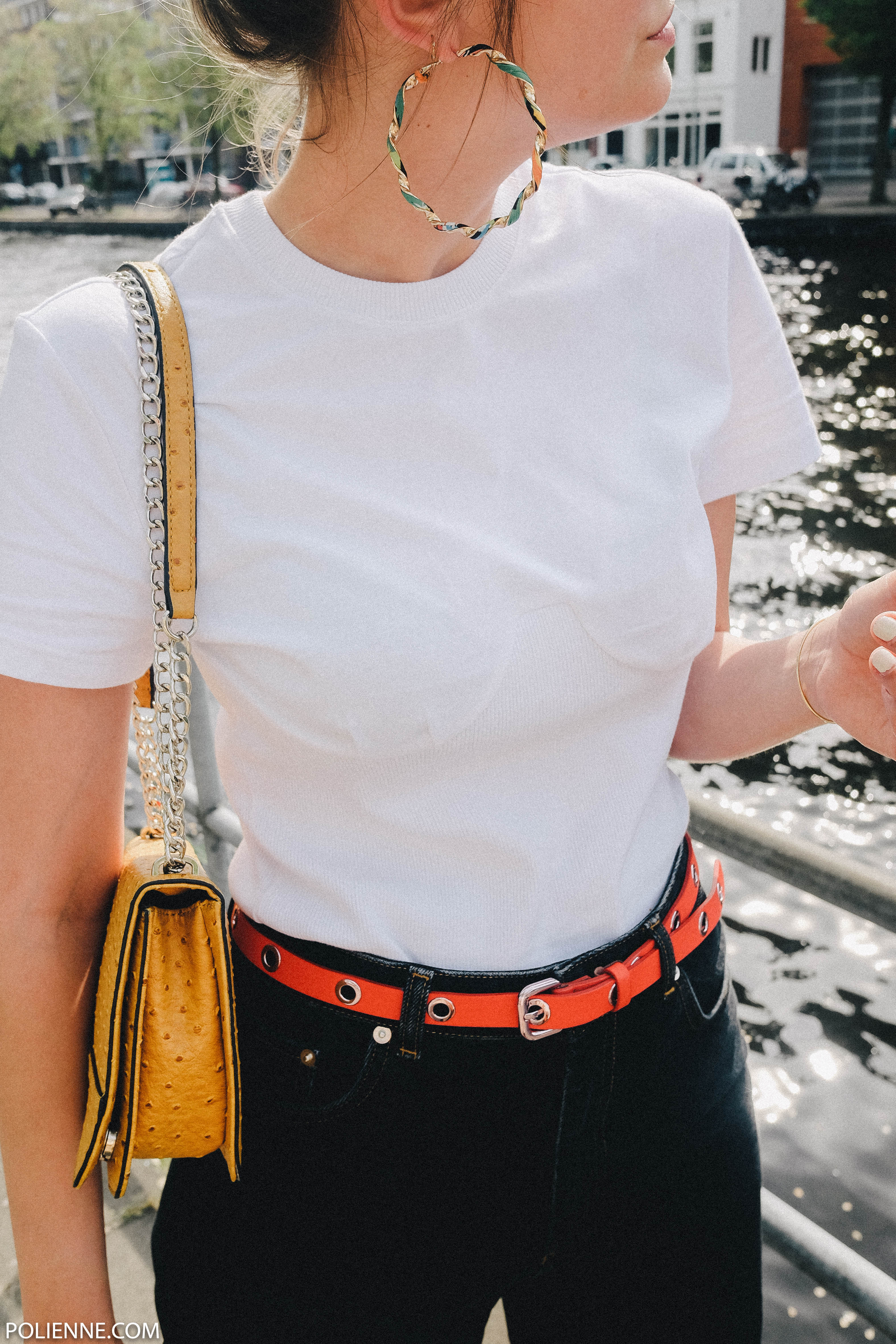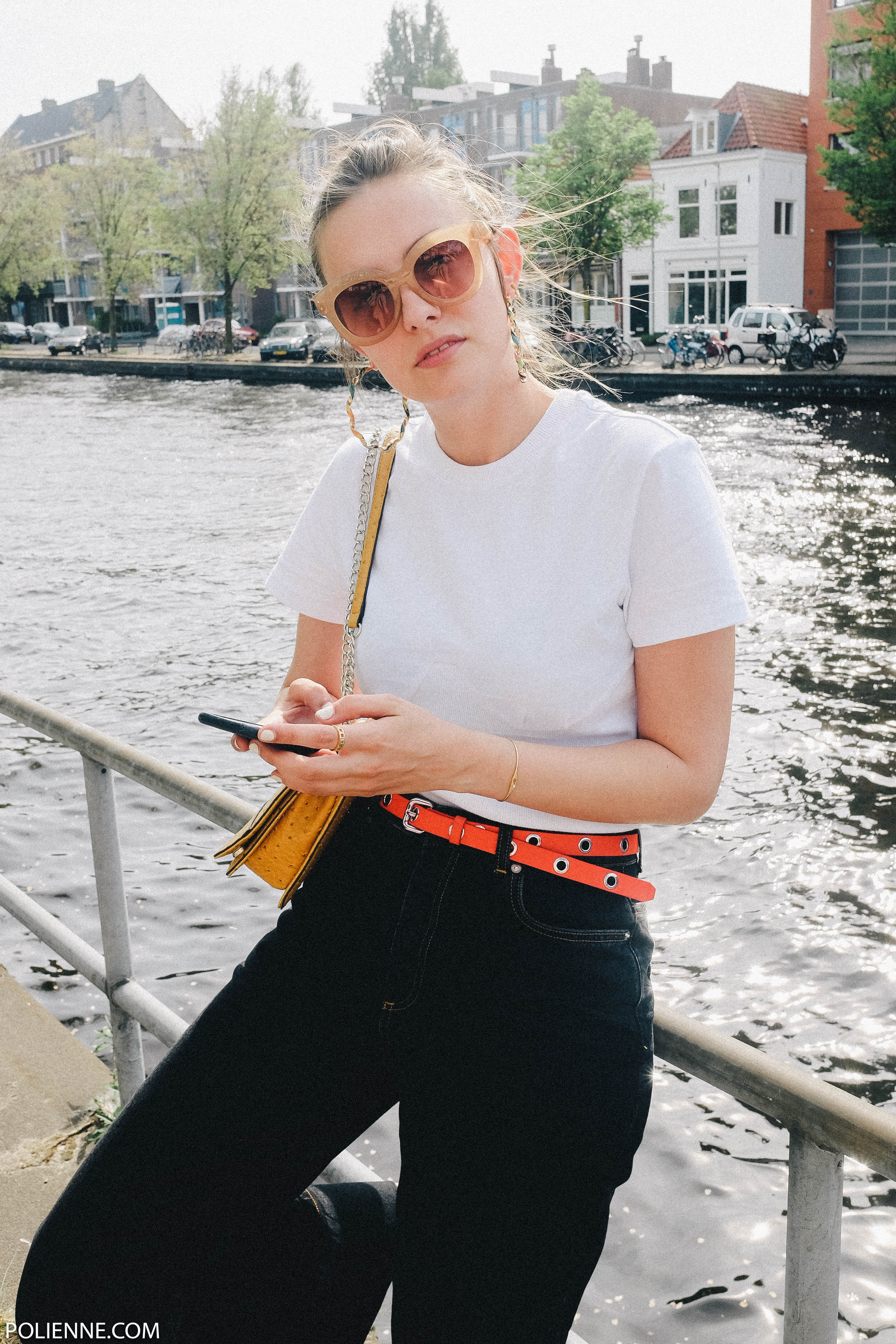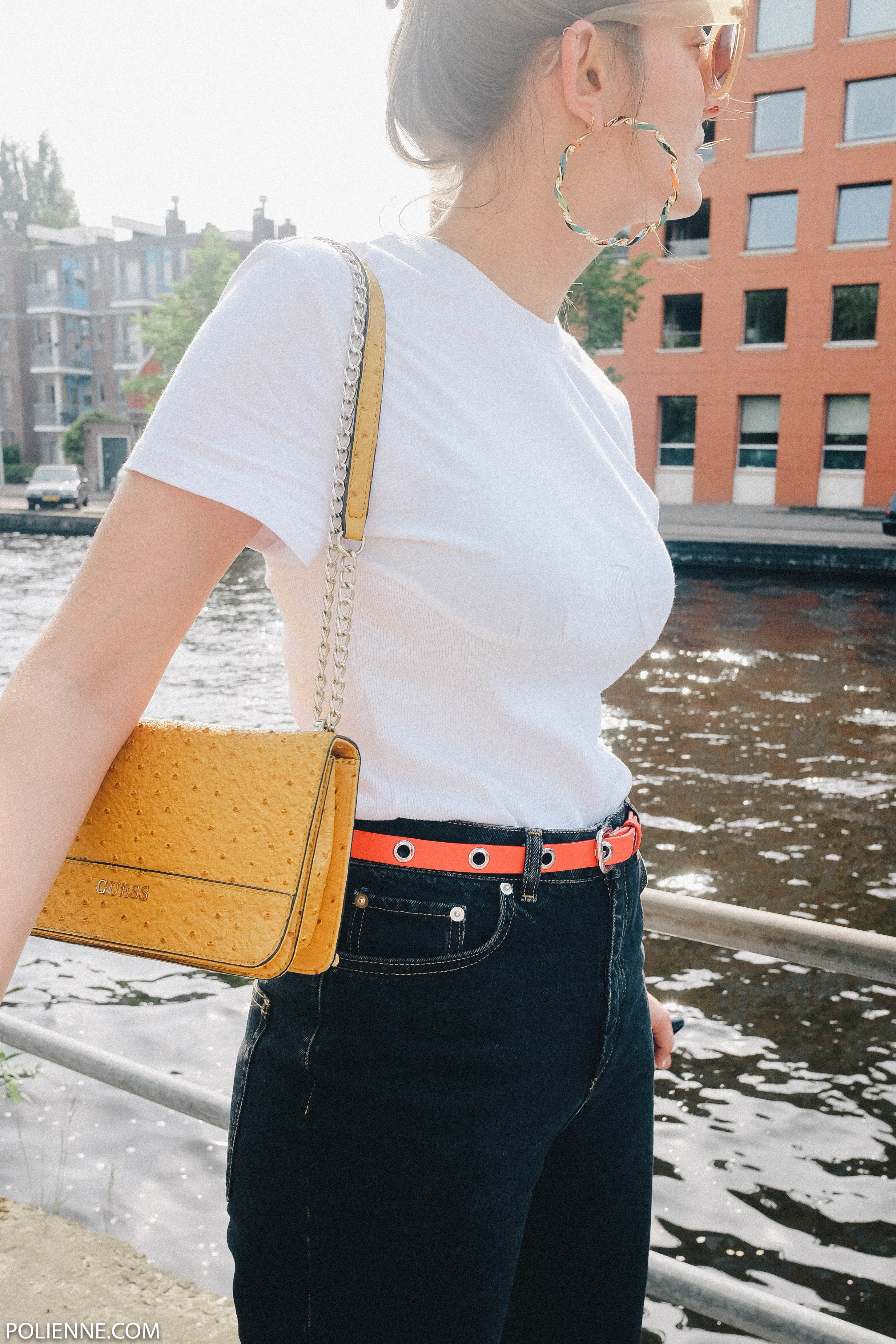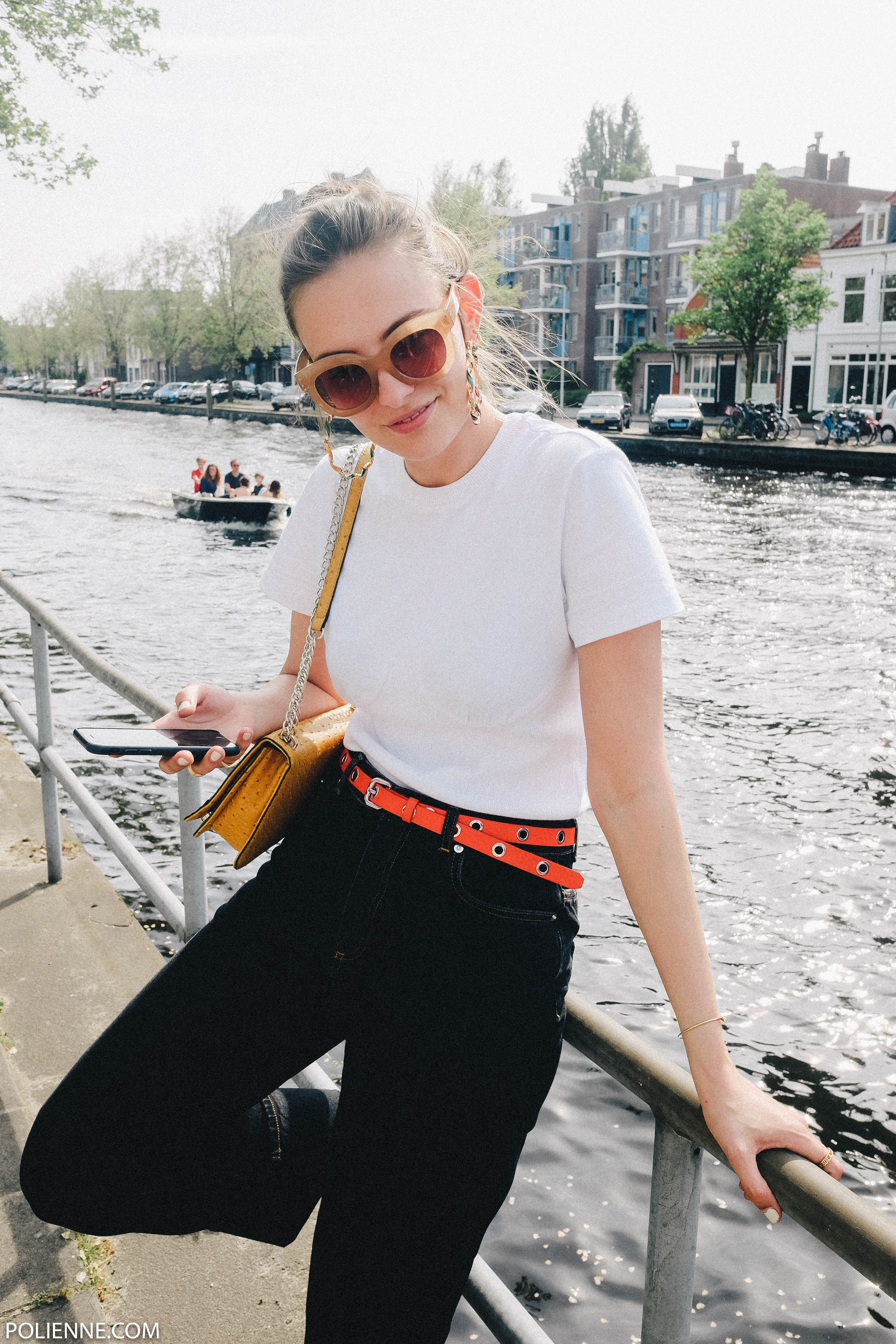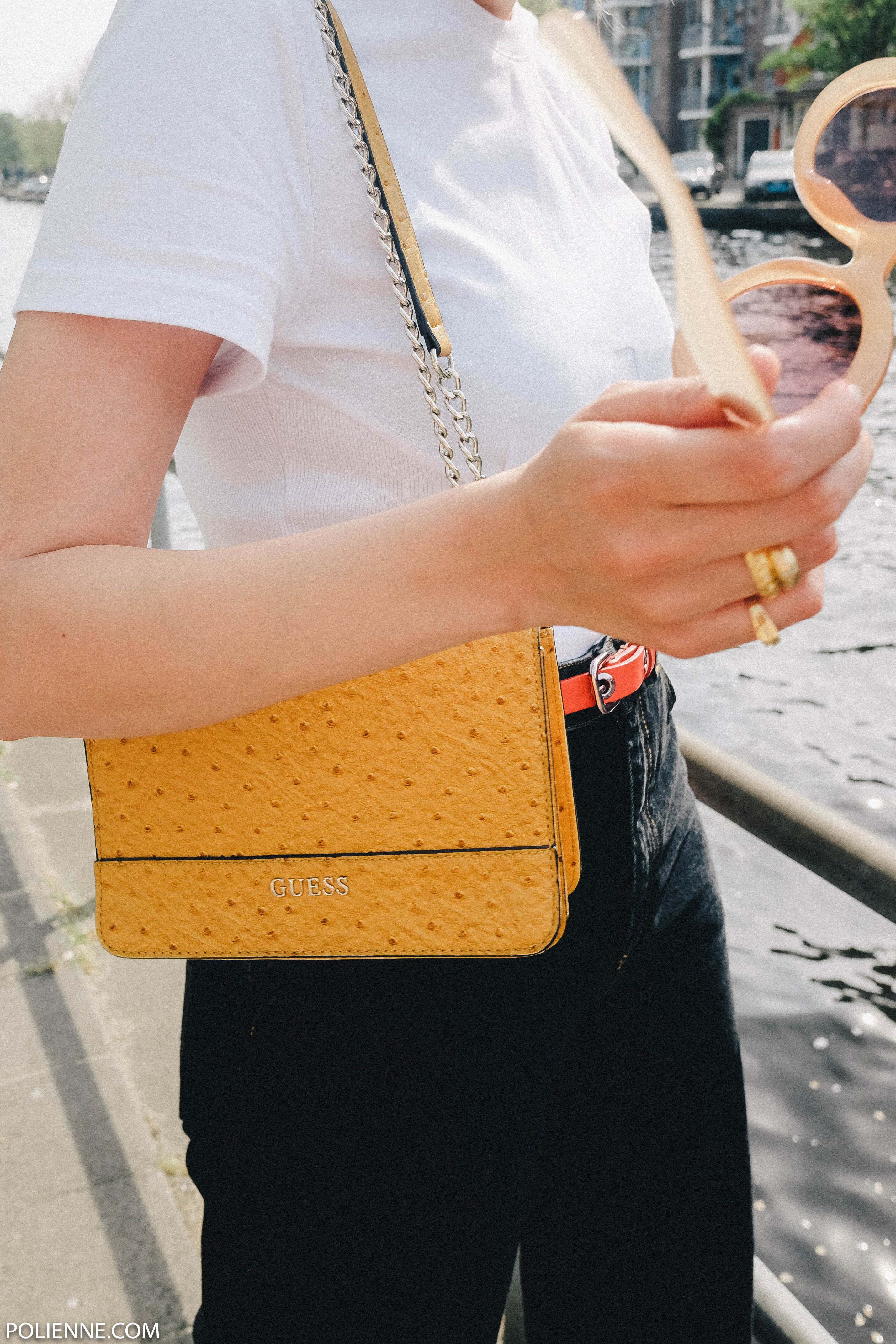 & OTHER STORIES (gifted) rib corset t-shirt, orange belt, cuffed high waisted denim & twisted hoop earrings (similar here!), GUESS (old) yellow bag, H&M sunglasses, DIAMANTI PER TUTTI Fire Within by Paulien Riemis jewelry
This post contains affiliate links.
Photos by Daan Schepers