Last Sunday, obviously, as I'm not the kind of person to wake up at 7AM, shoot pictures and immediately share them here on my blog on a Sunday any given morning 🙂
But with today's festivities in mind, it felt appropriate to post a quirky Spring outfit! We're heading for Easter brunch at our families' today and tomorrow and will probably be chilling on the couch for the rest of the afternoon. Or maybe try and get some work done in our kitchen-to-be! Keep an eye on our little kitchen project on Instagram, as I'm saving all of my stories as a highlight.
Let's end with a little note on the outfit maybe, as it contains a few current wardrobe favourites. These Zara flared jeans, for example, do MAGIC for my legs and have the perfect fit for my booty! I wear them all. the. time. I think they're sold out online but it looks like they have a similar version in a cool vintage hue that I'm now craving for too. Other favourites are my new Sacha sneakers, that pretty striped knit and the green Liebeskind bag that you've seen a few times already.
Hopefully this look can give you some Easter outfit inspiration for today's family get-togethers? Enjoy your Sunday, guys!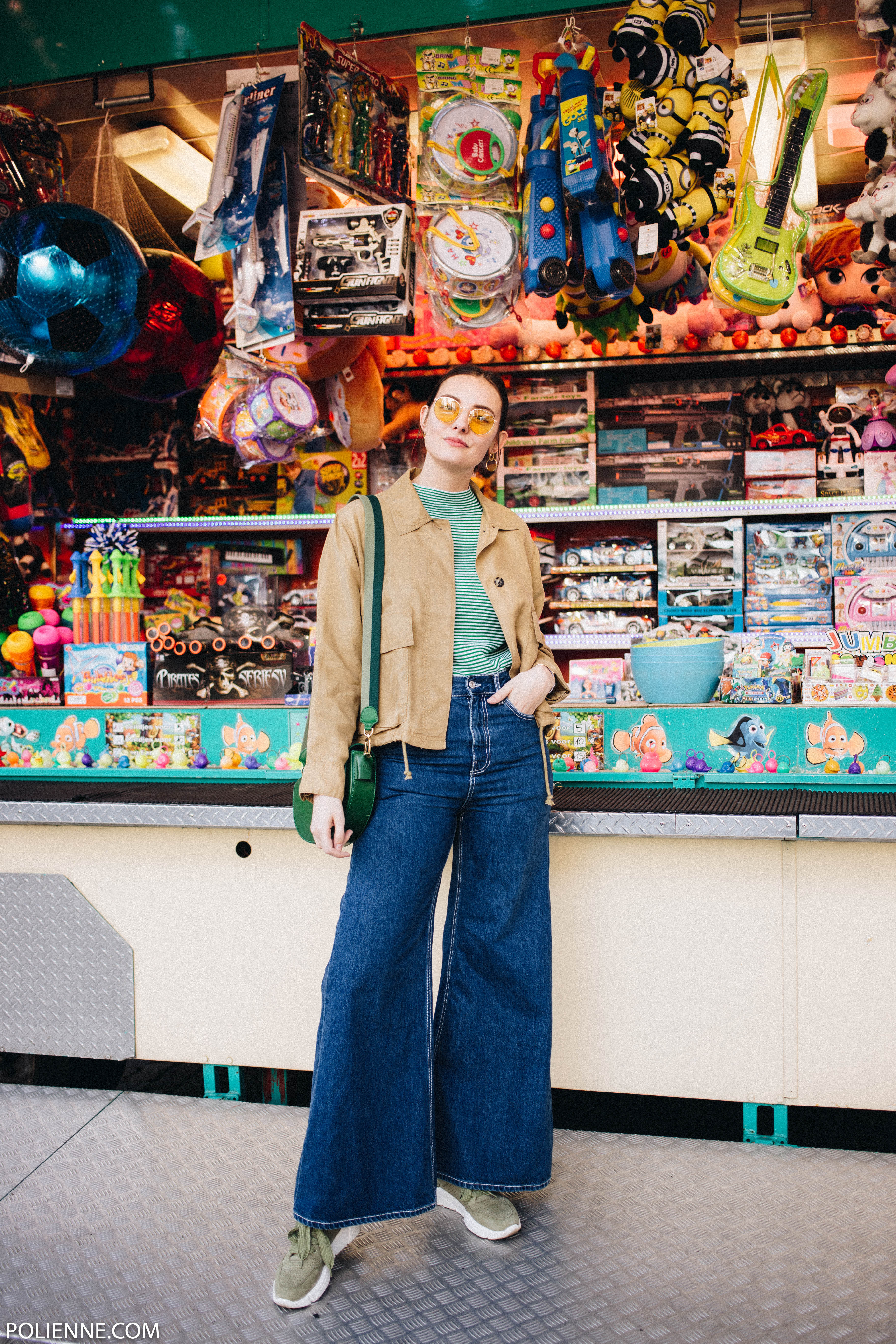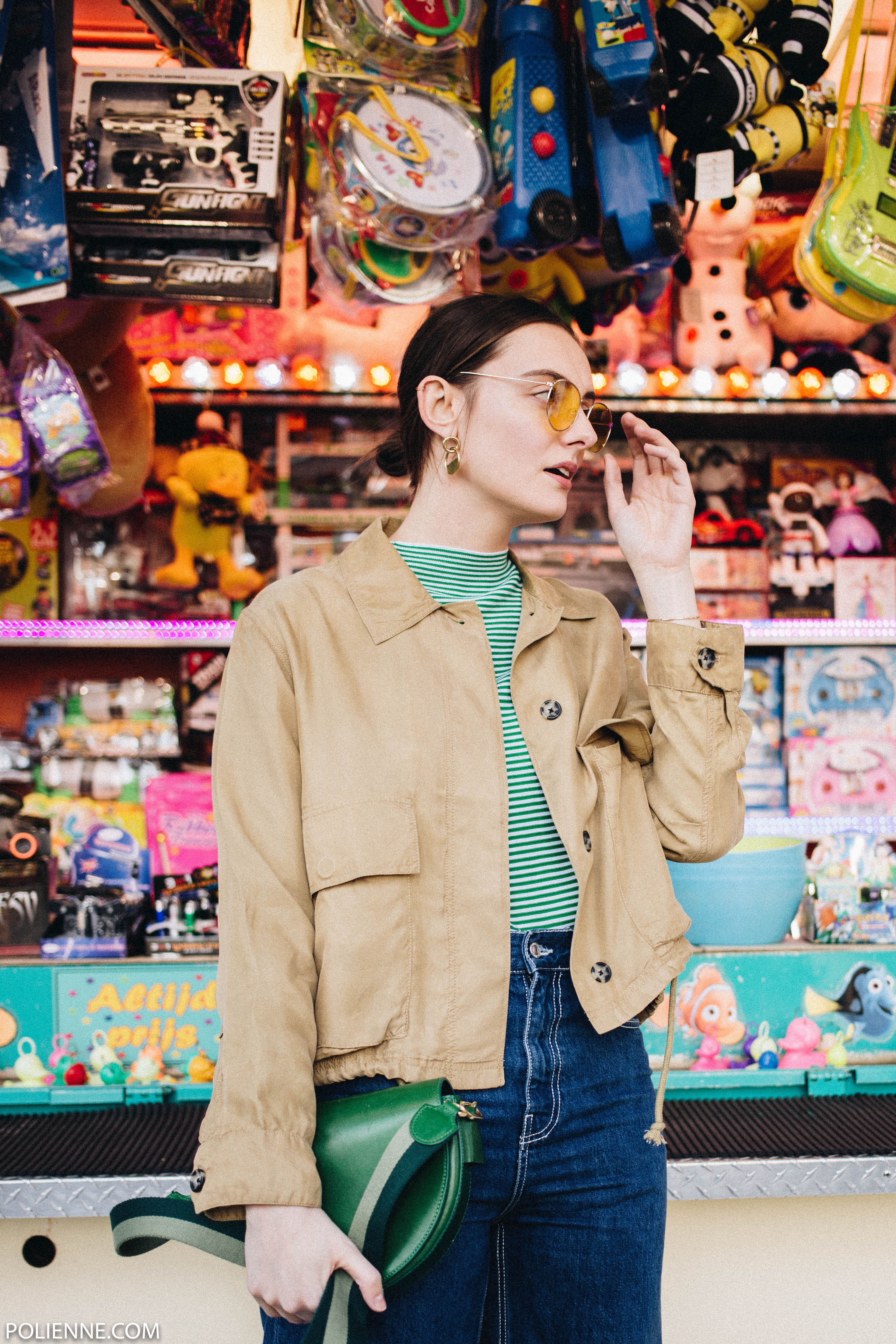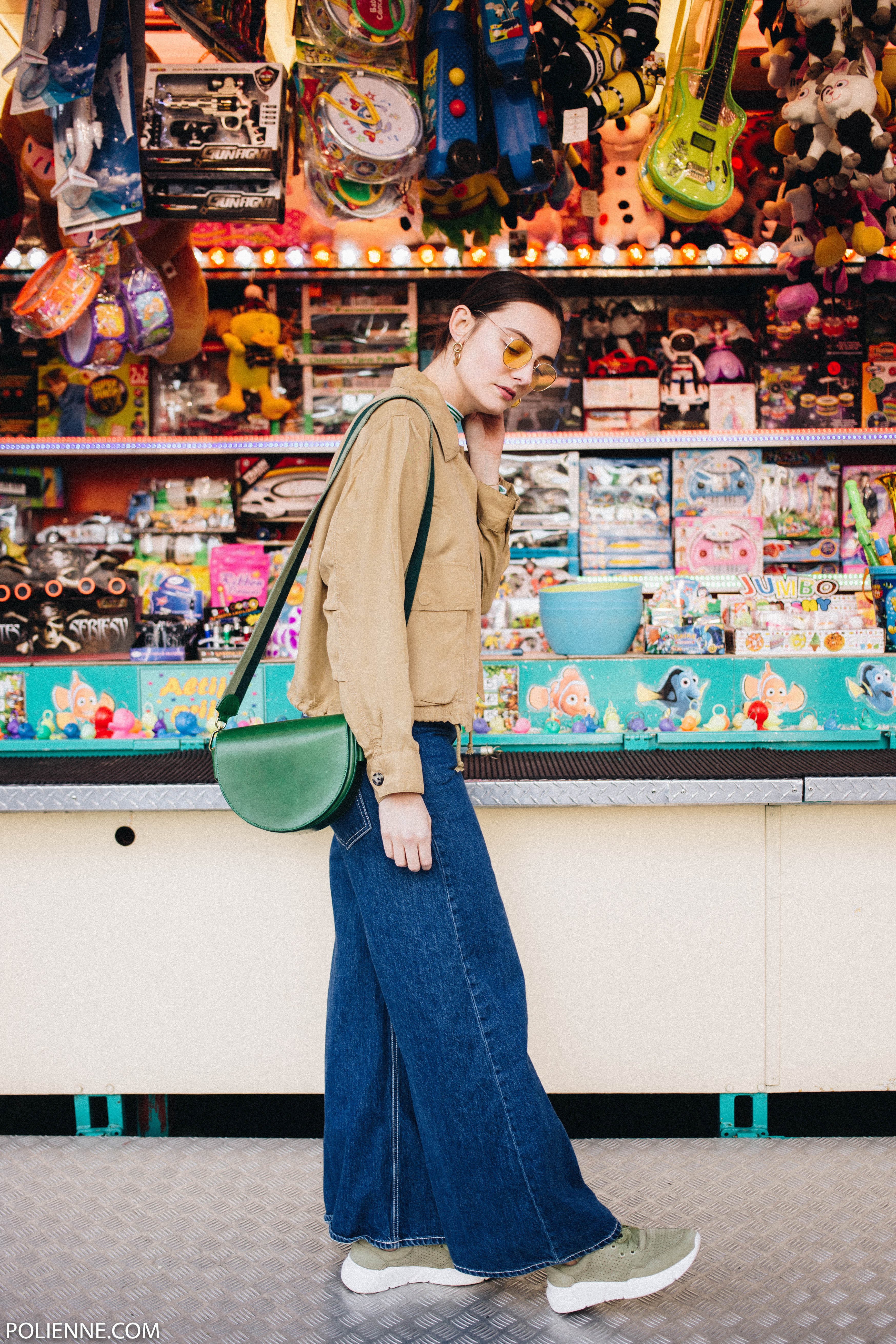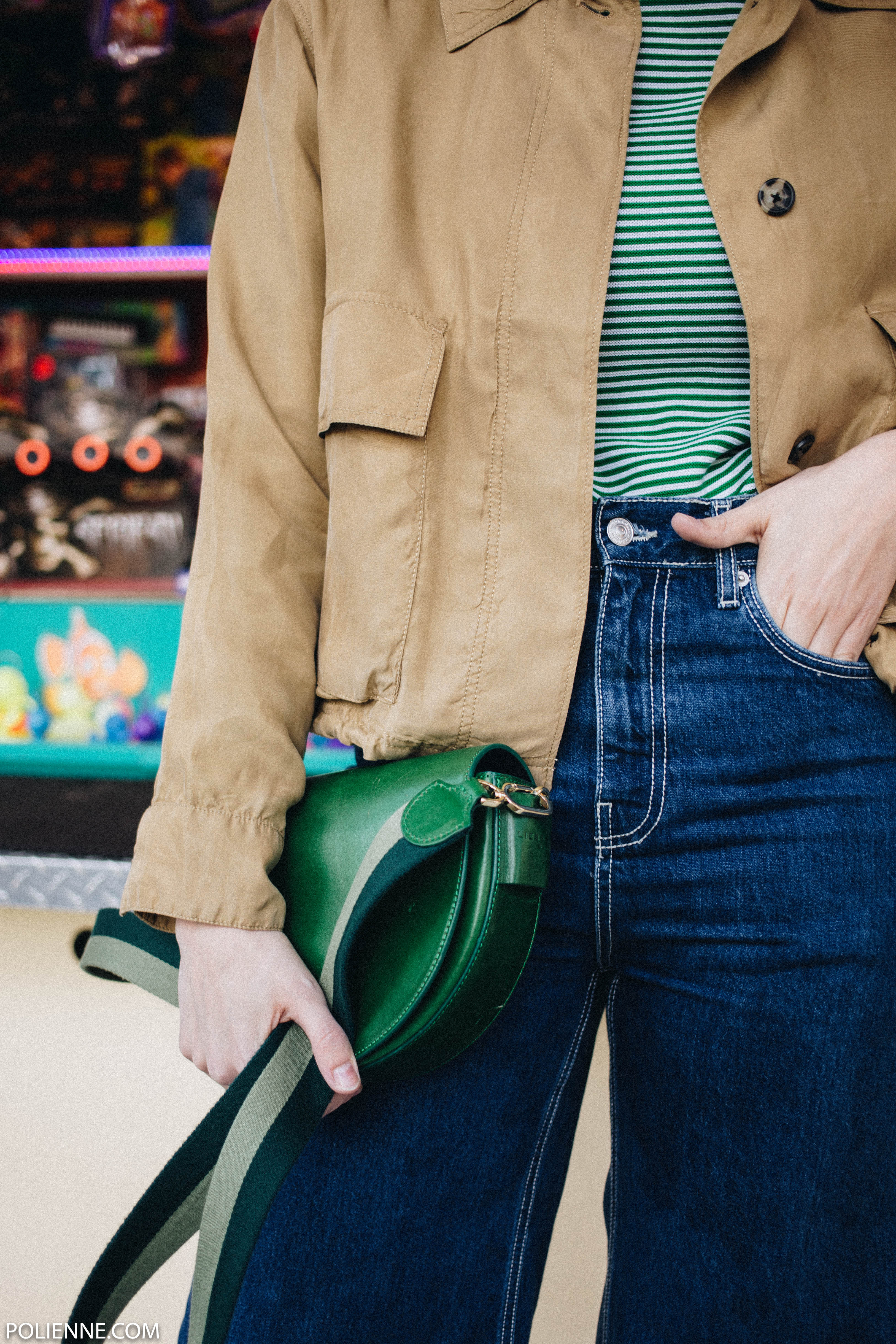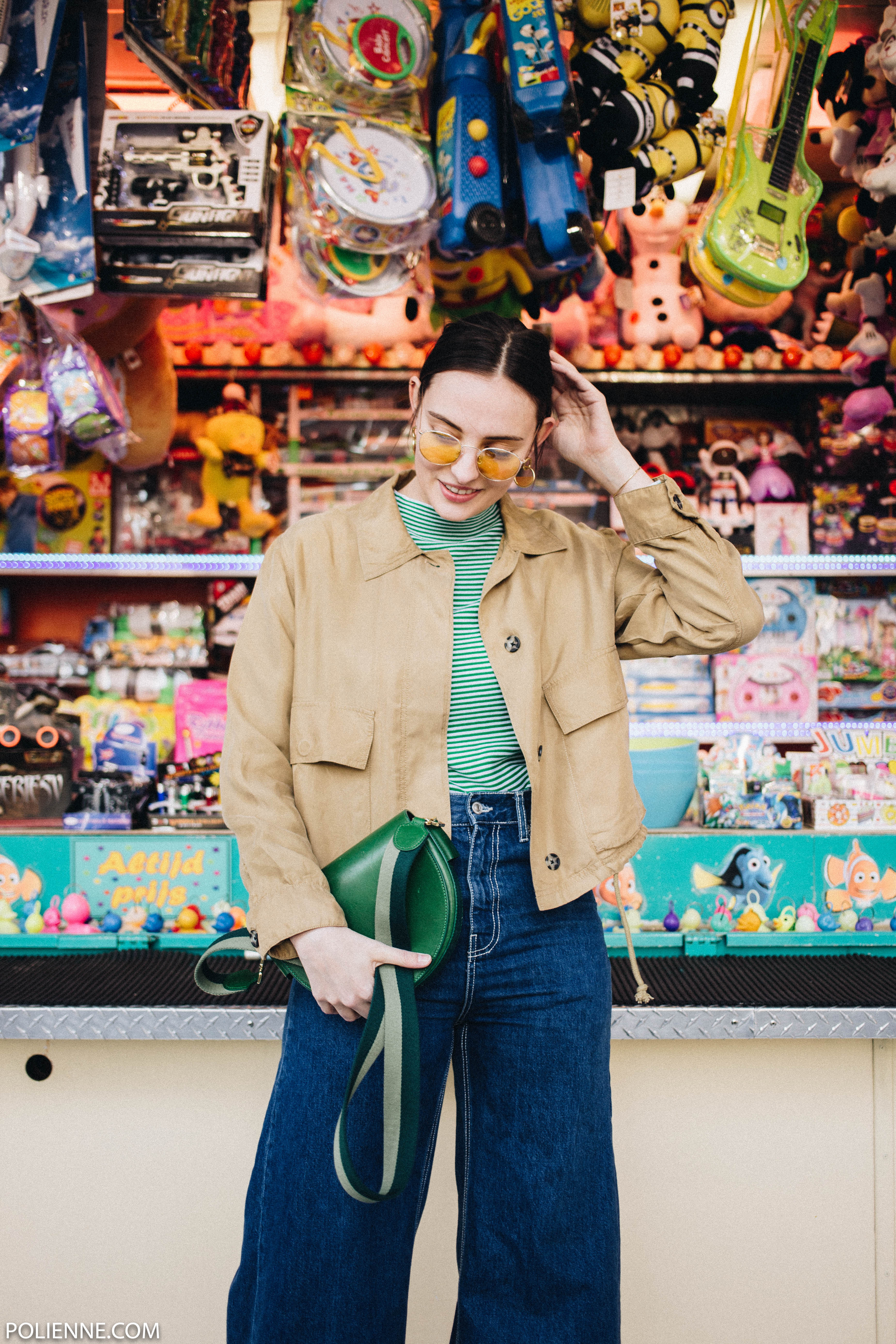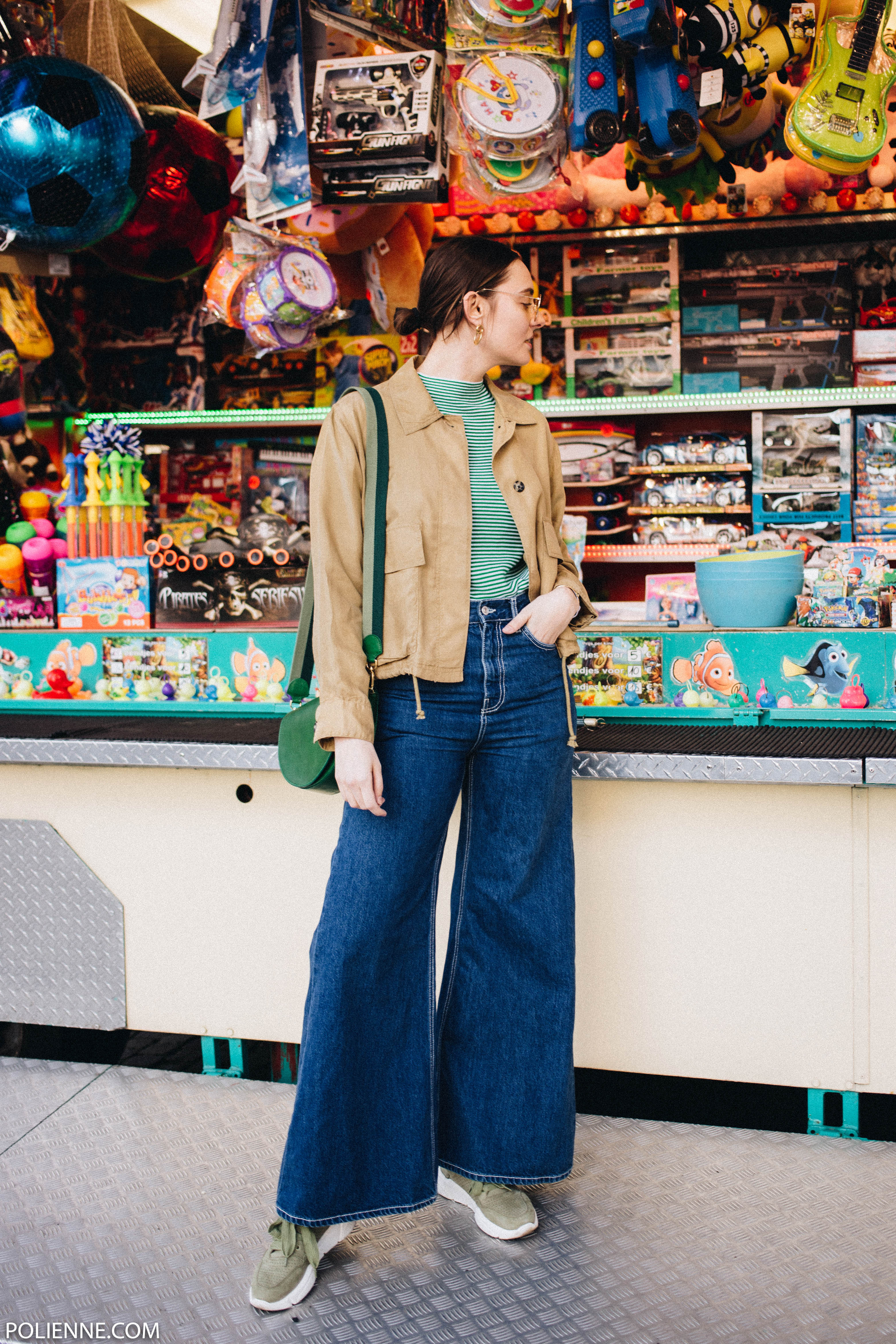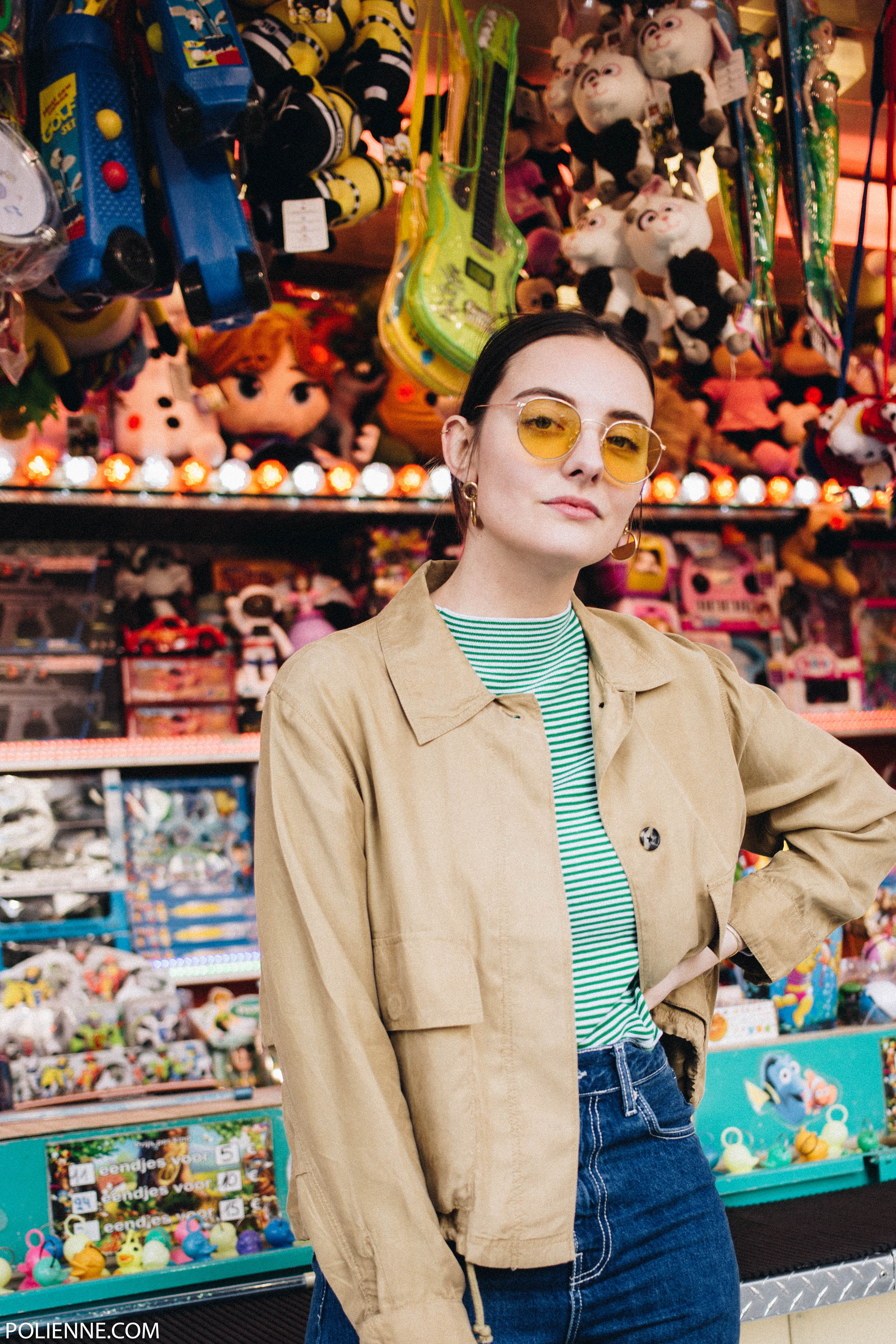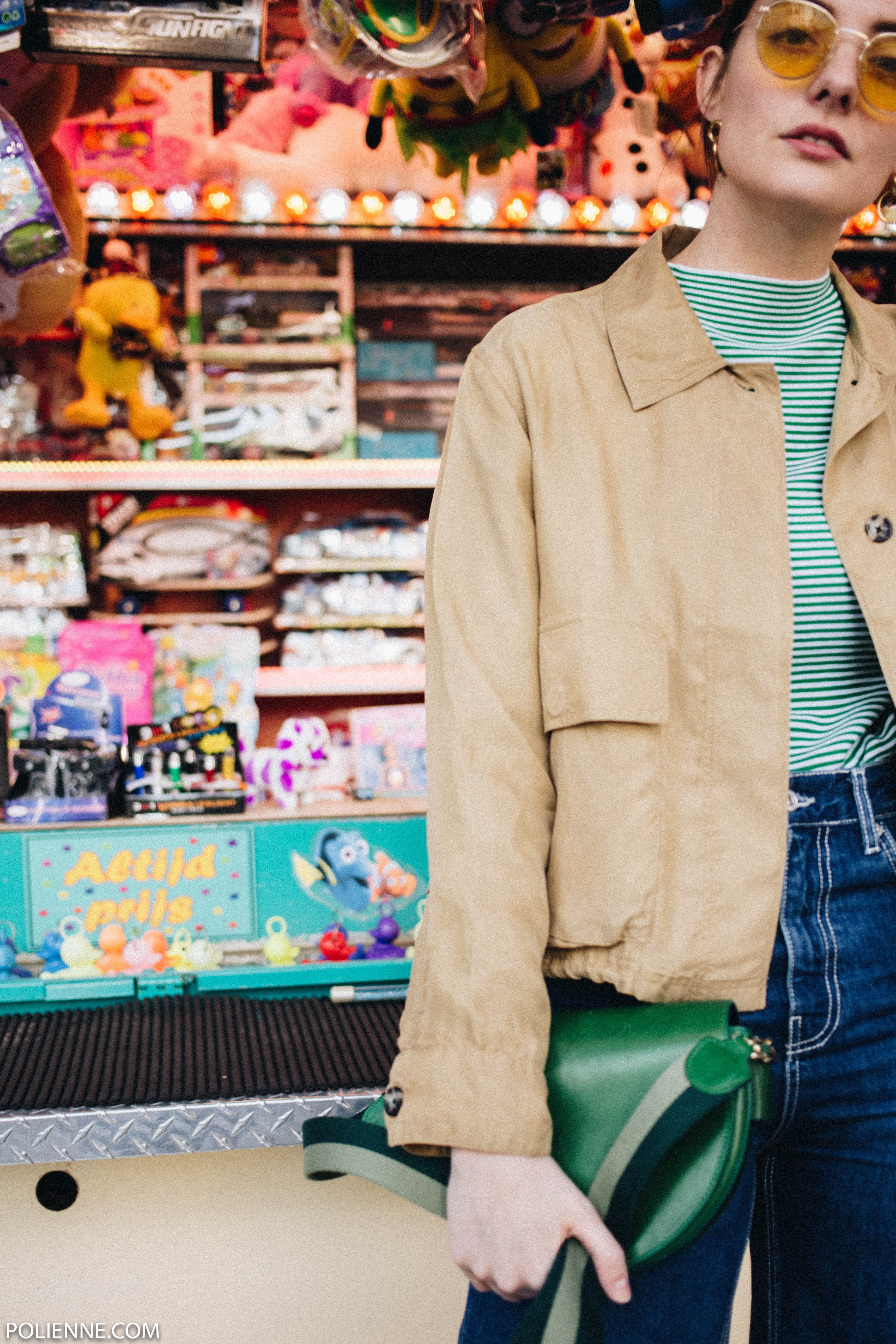 SAMSØE & SAMSØE c/o striped knit & camel jacket, SACHA c/o sneakers, ZARA flared jeans, LIEBESKIND c/o green bag, WEEKDAY sunglasses, CALVIN KLEIN c/o earrings
Photos by Lisa M