Groundbreaking! Another Spring/Summer season, yet another striped shirt dress…
I admit it, I'm a repeat offender! Every year when Spring and Summer hit the country, I get seduced by yet another shirt dress. And although I have already plenty of them, the new one is always slightly different or more suited for yet another occasion.
This time I fell in love with this wrap shirt dress by H&M that I feel is very sophisticated and not beach-like, unlike most of my other striped shirt dresses. The breezy fabric and flowy cut makes it a perfect office piece for warm days. Here I wore it for an iced coffee work break with the boyfriend!
Let me know what you think of the look! ♥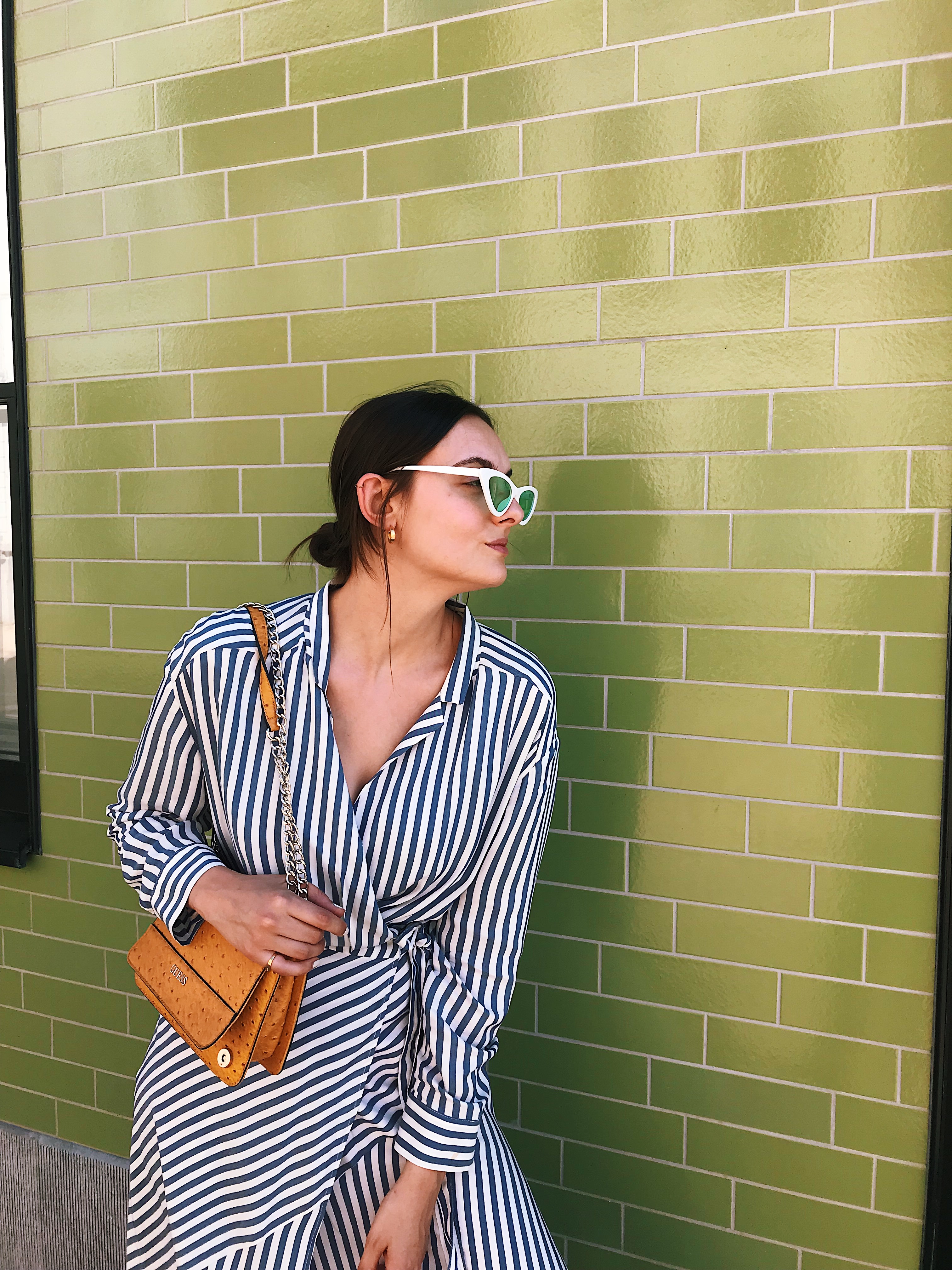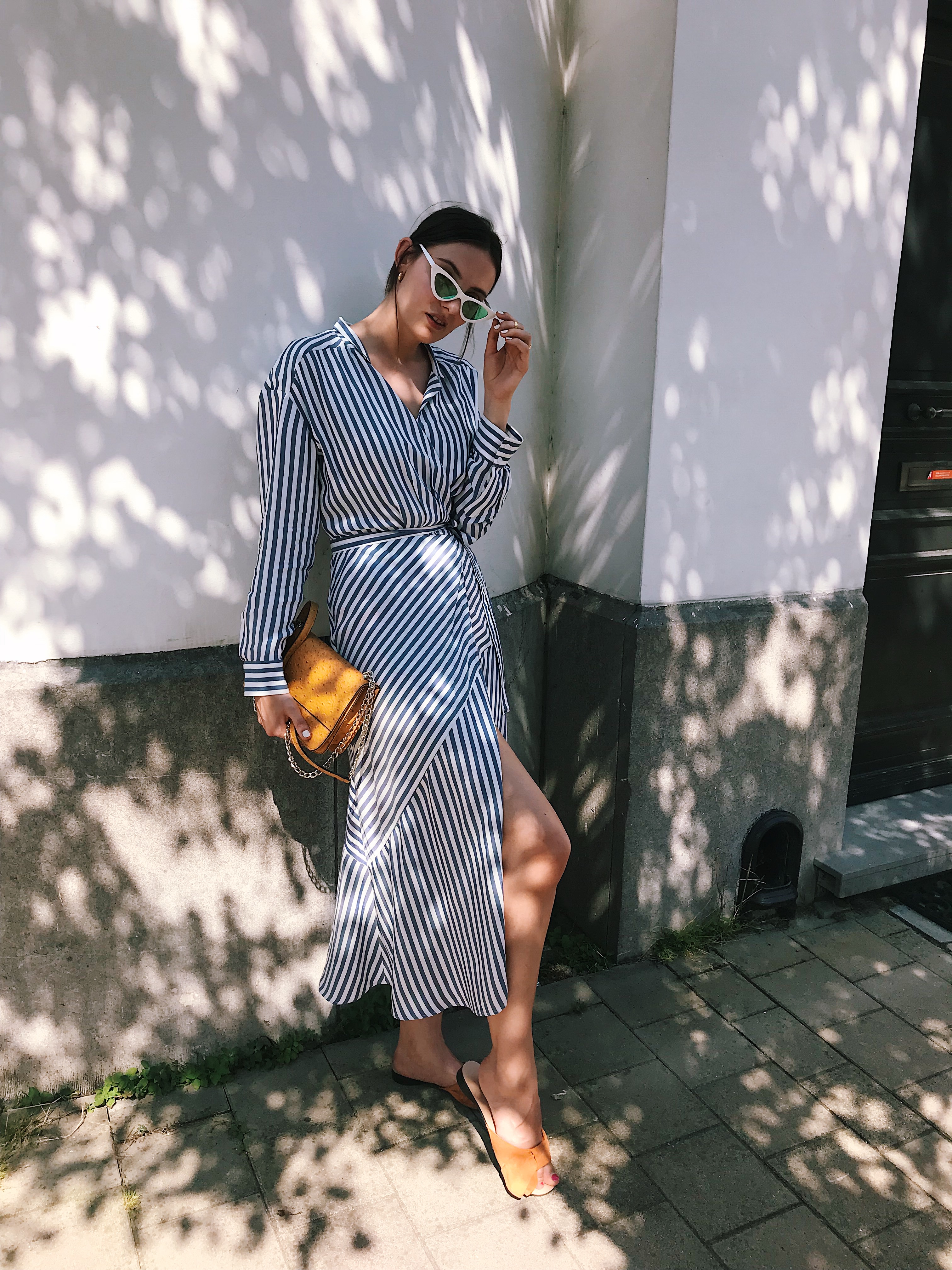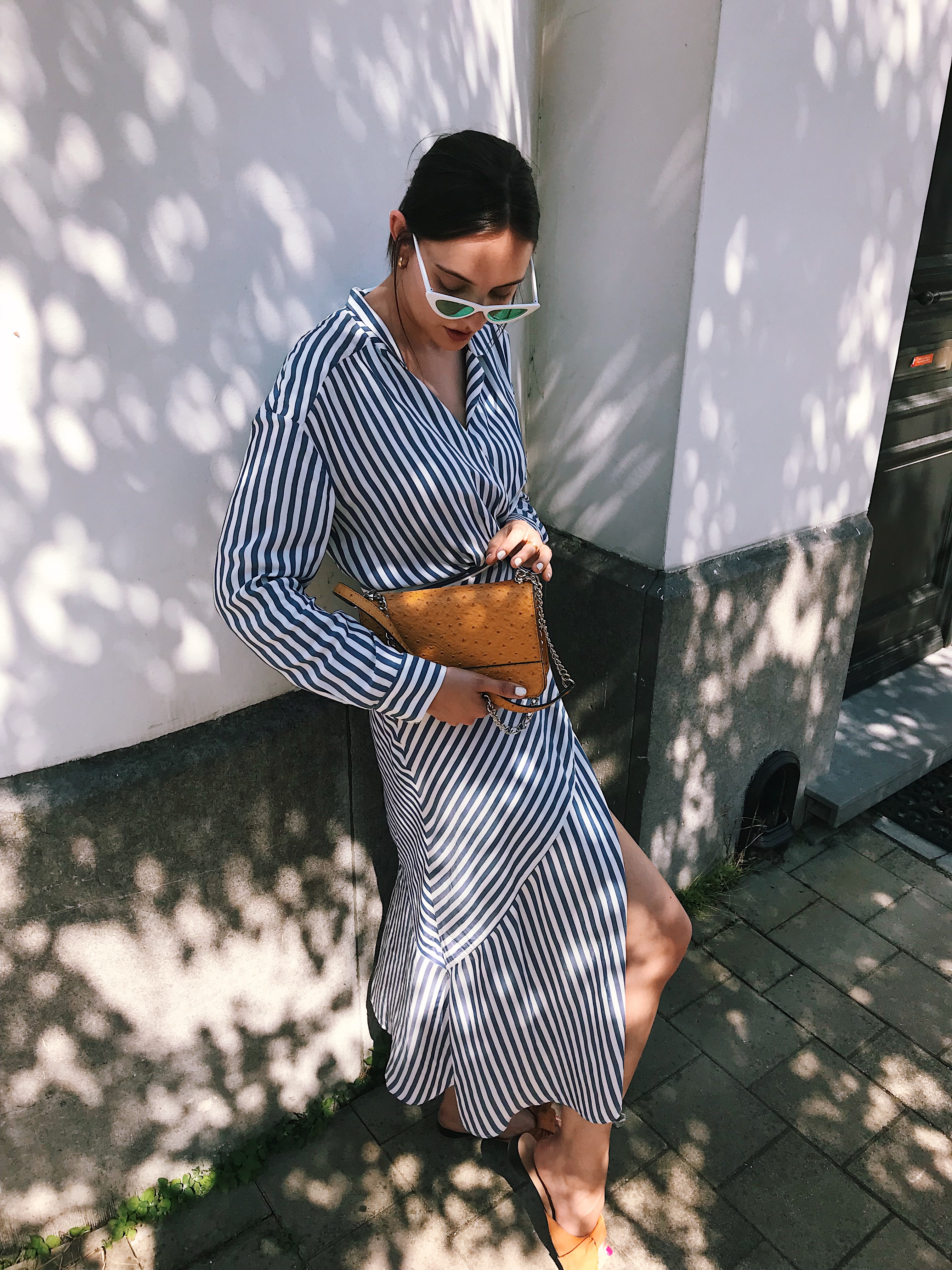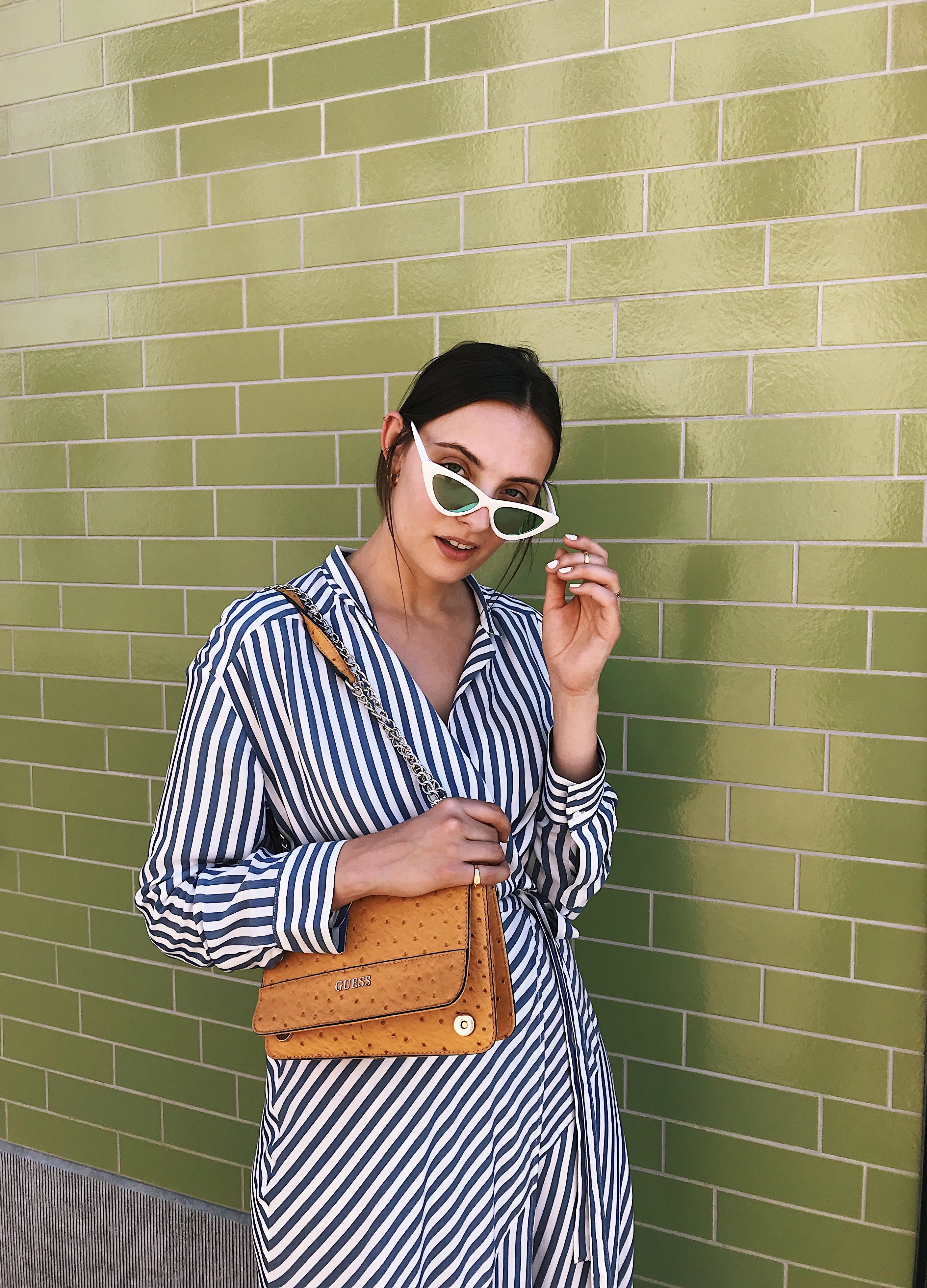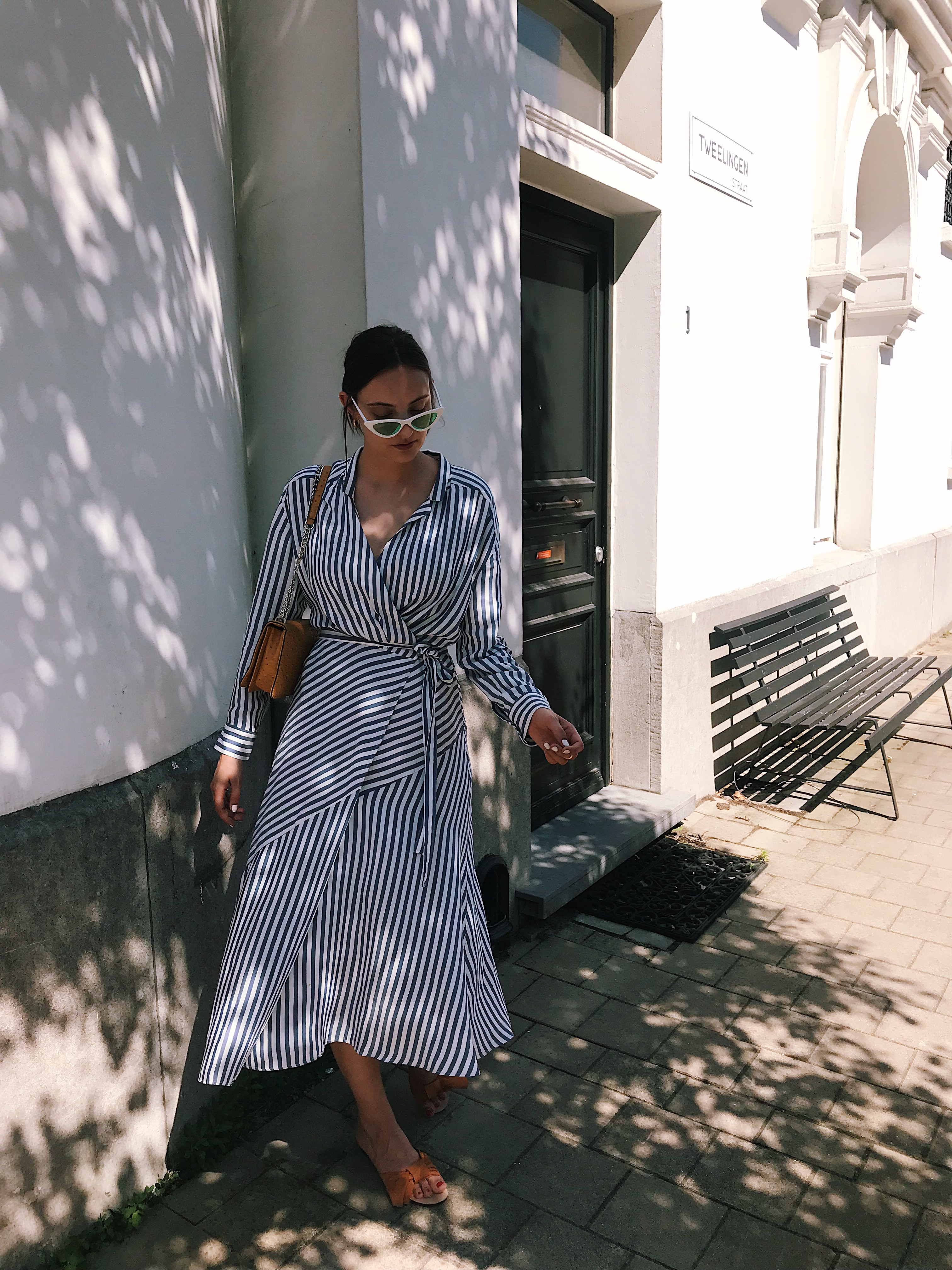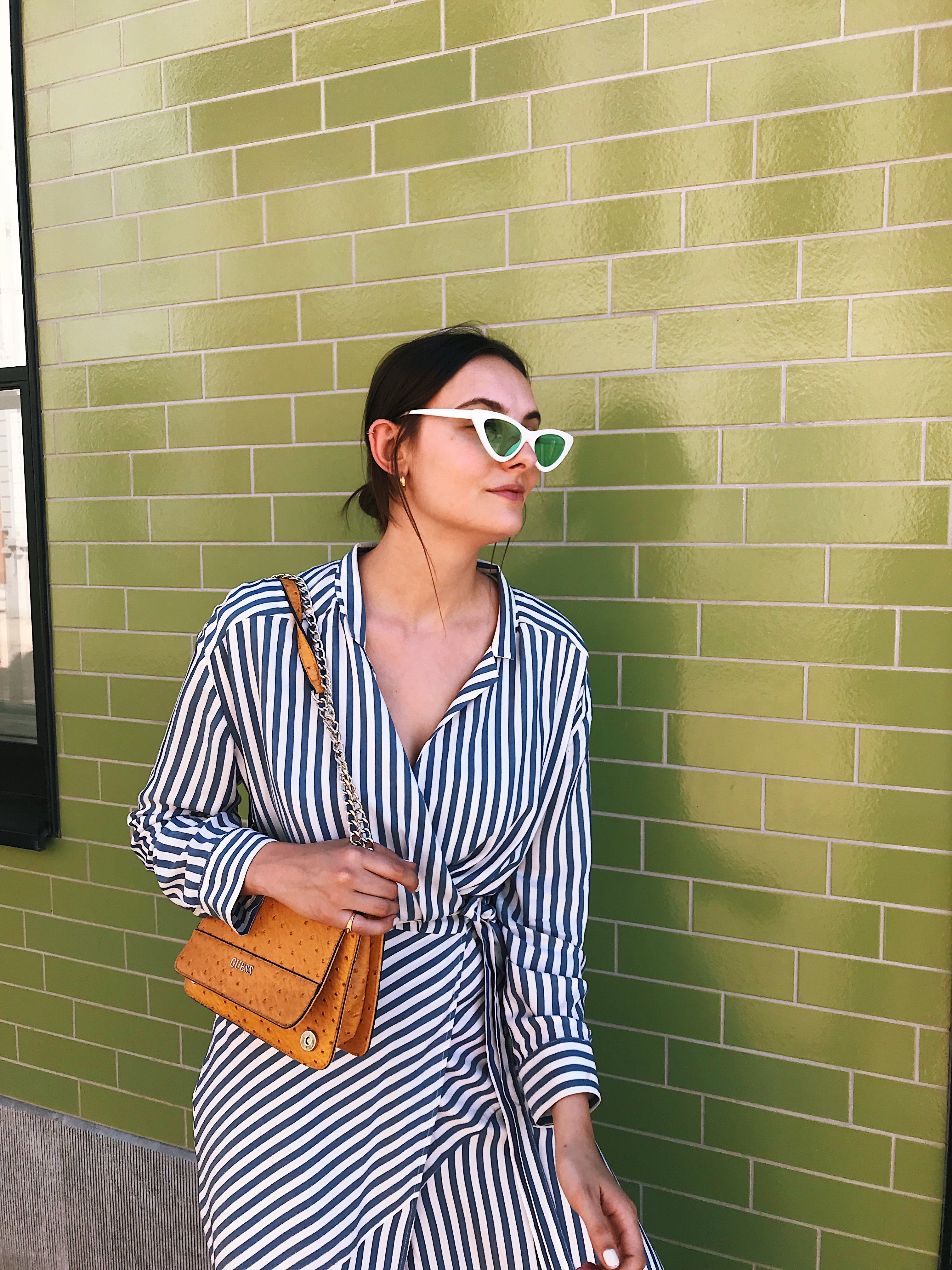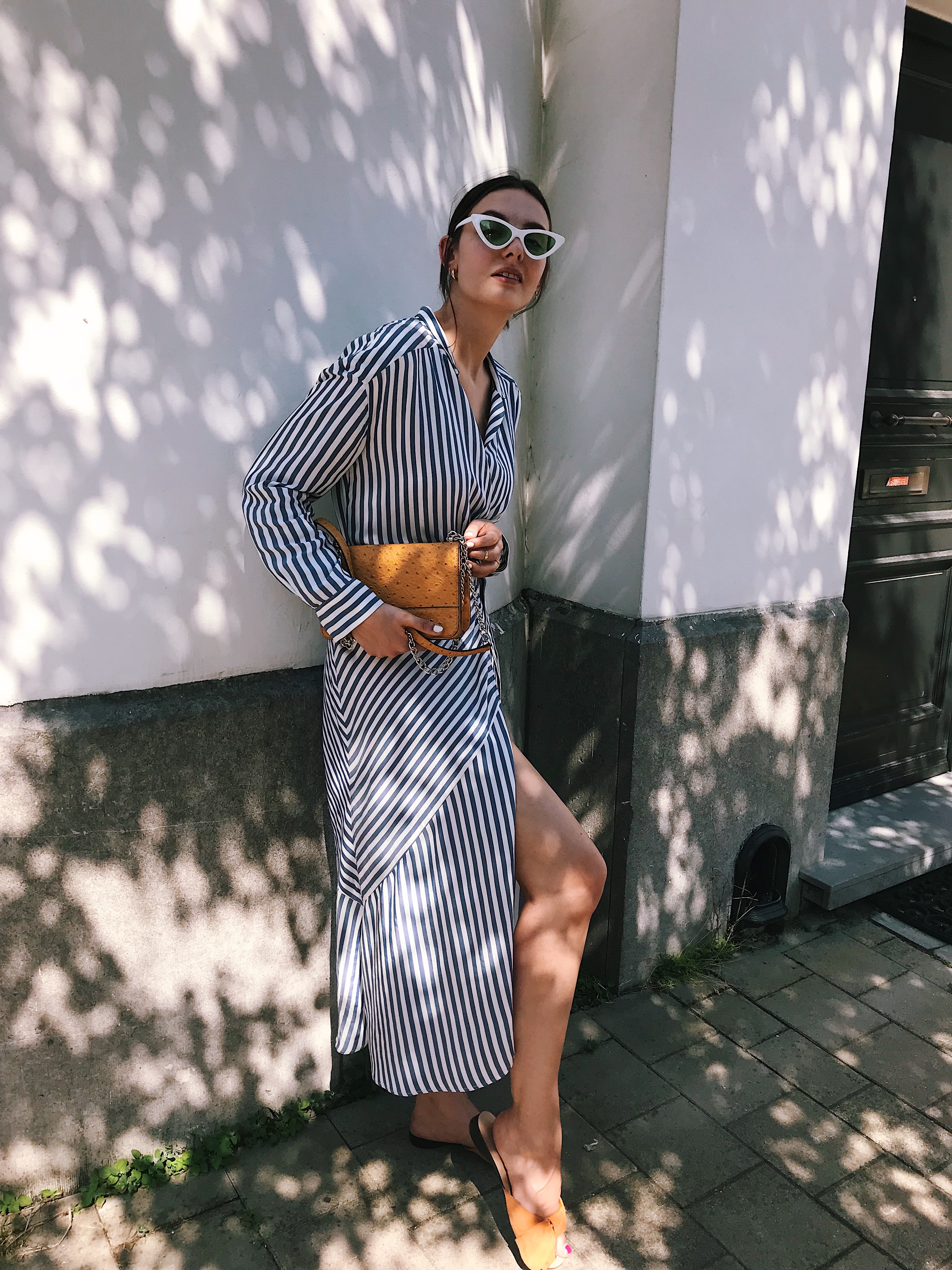 H&M striped shirt dress, UNKNOWN sunglasses, GUESS (old) bag, ZARA (old) slippers, PAULIEN X DIAMANTI PER TUTTI jewelry