Today is all about jewelry! And more specfically about stacking jewelry, aka wearing different pieces together to create an interesting accessory look. I combined a few of my treasured delicate Jukserei pieces for a soft, romantic Sunday morning look.
The moon necklace has been a favourite for over a year, and it looks amazing with that short double chain necklace. I finished the look with those handmade statement earrings and a soft cream wrap top. Tadaa!
How about a little present…
Scroll down for a special discount code for you guys only! ♥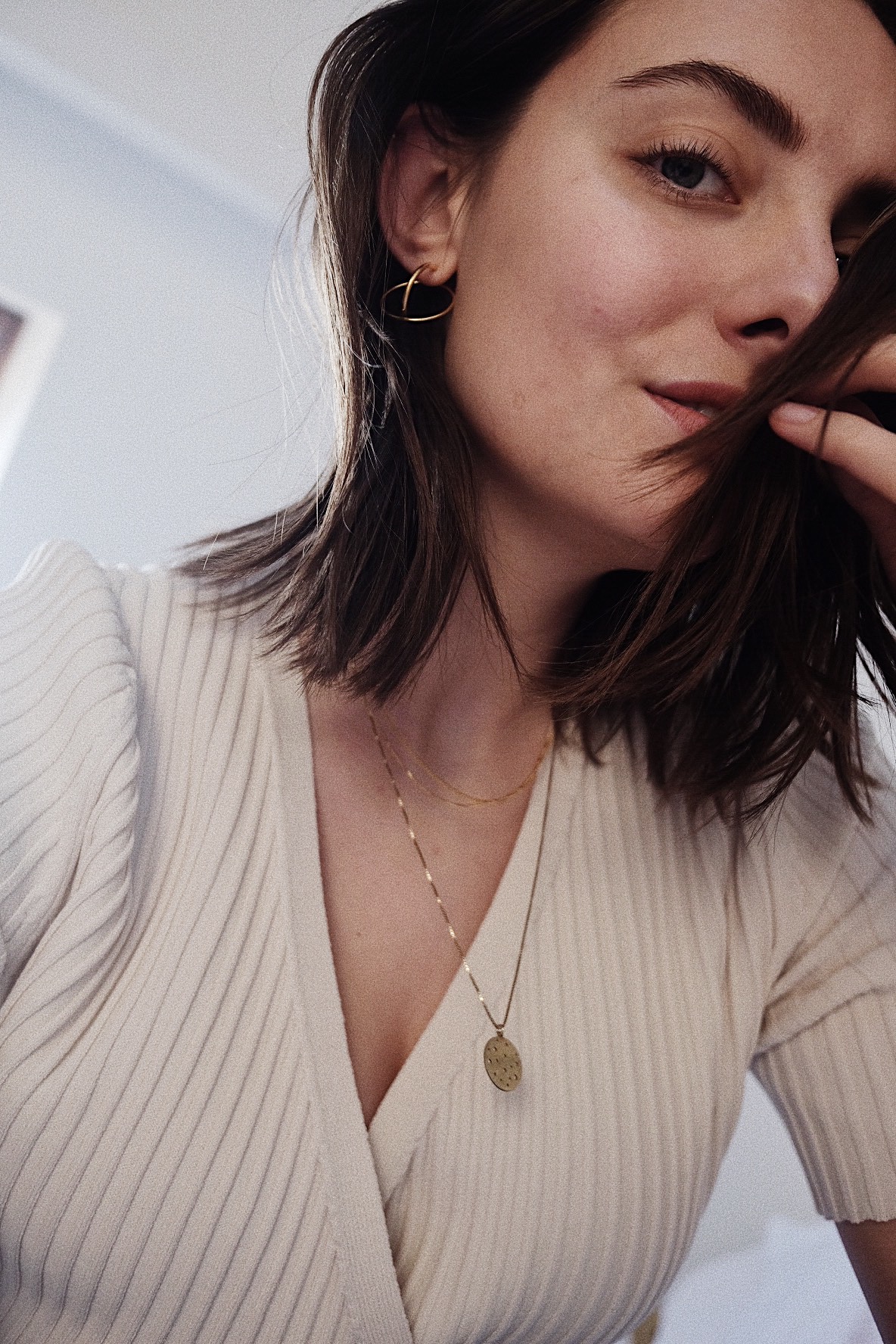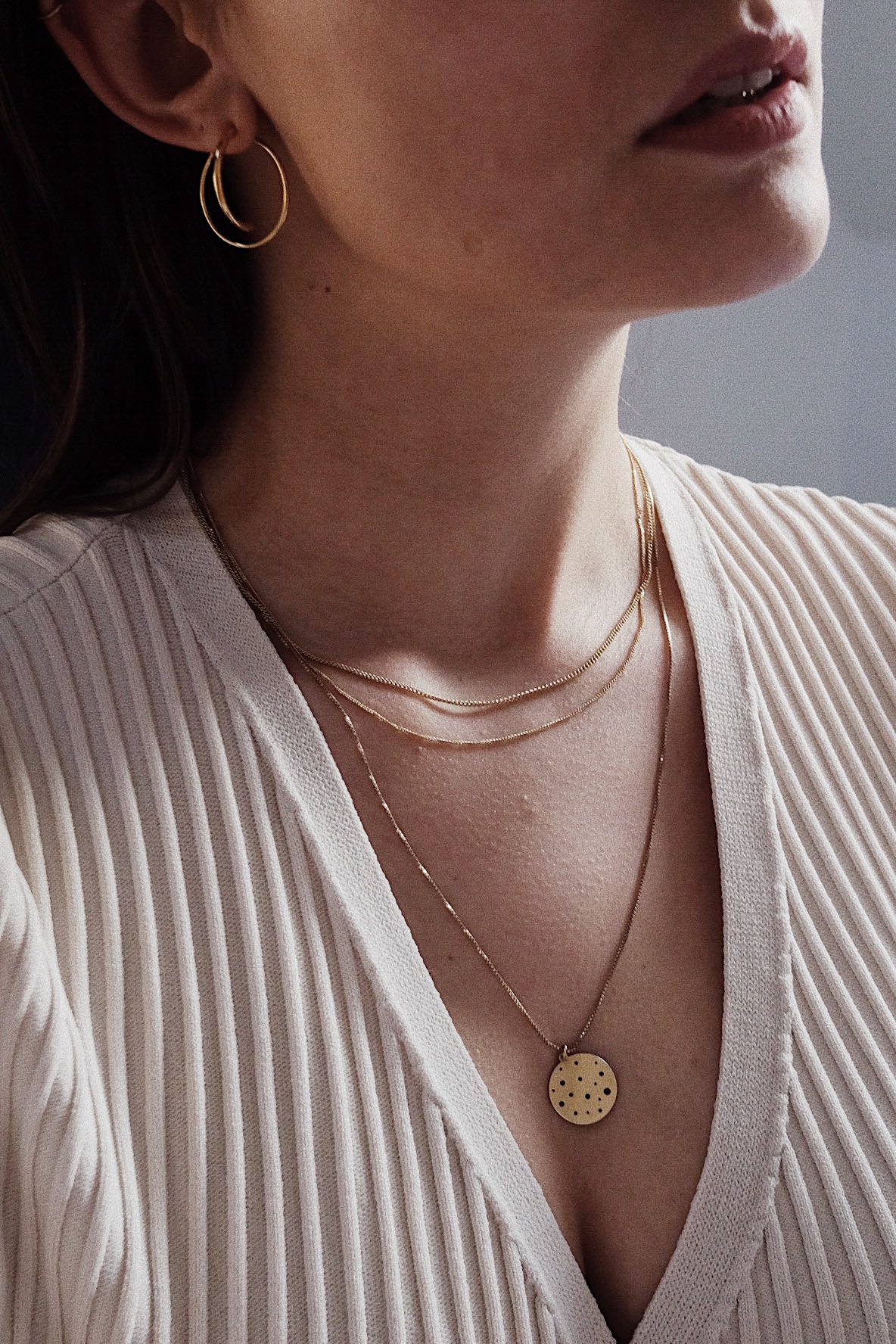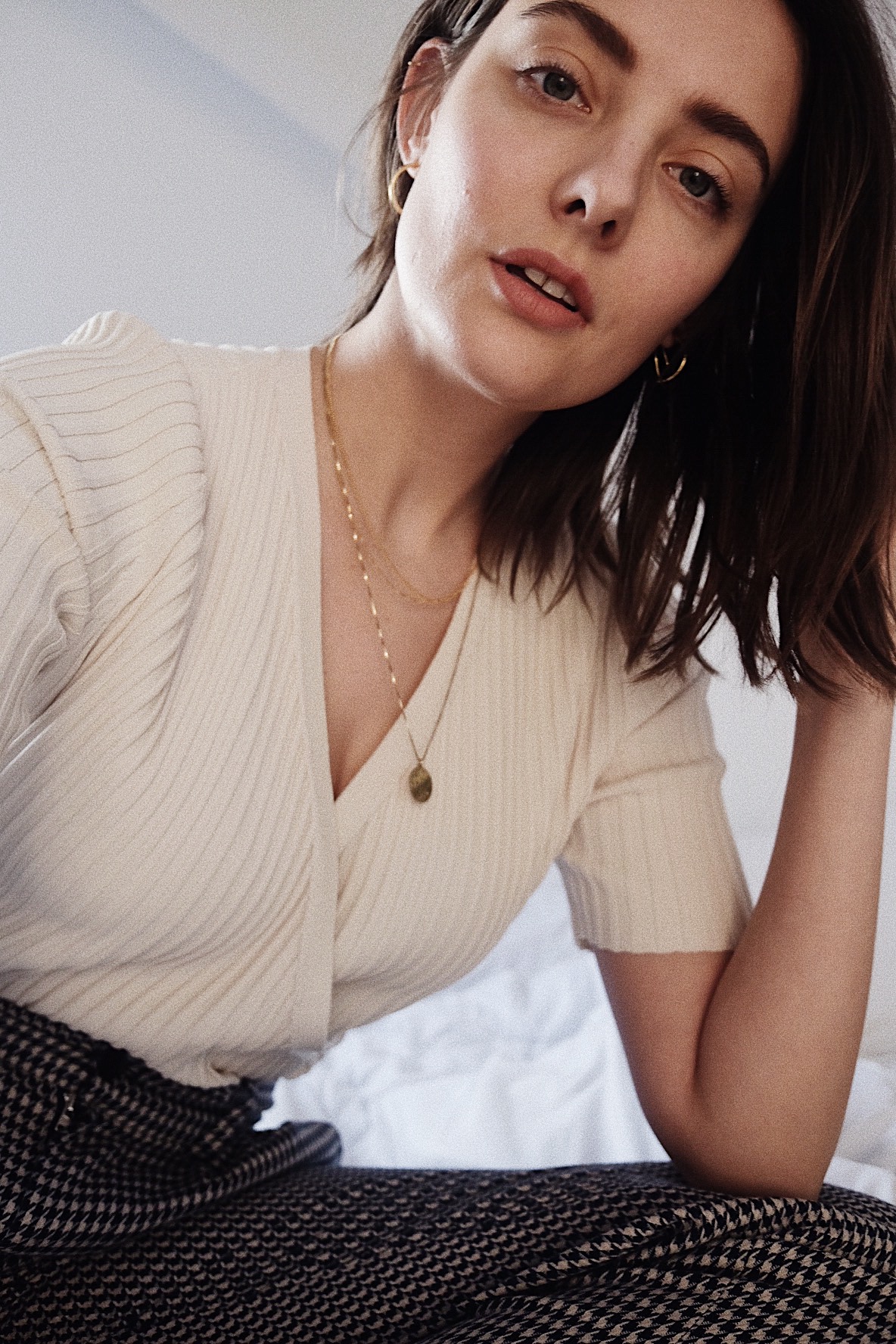 Since I've been wearing the brand for over a year now (see proof here!) and many of you have asked me about it, there's some great news for you too… I have a discount code for these (and other!) Jukserei pieces!
The code is PAULIEN20 and is valid from March 4 until March 11. It gives you 20% off on a minimum order of €50! Oh, and during that week shipping for Belgium has been lowered to €5,5 per order, and free delivery will be from €60 instead of €90. The perfect moment for a little treat, don't you think?
Happy shopping, my friends! Let me know what you got yourself 😉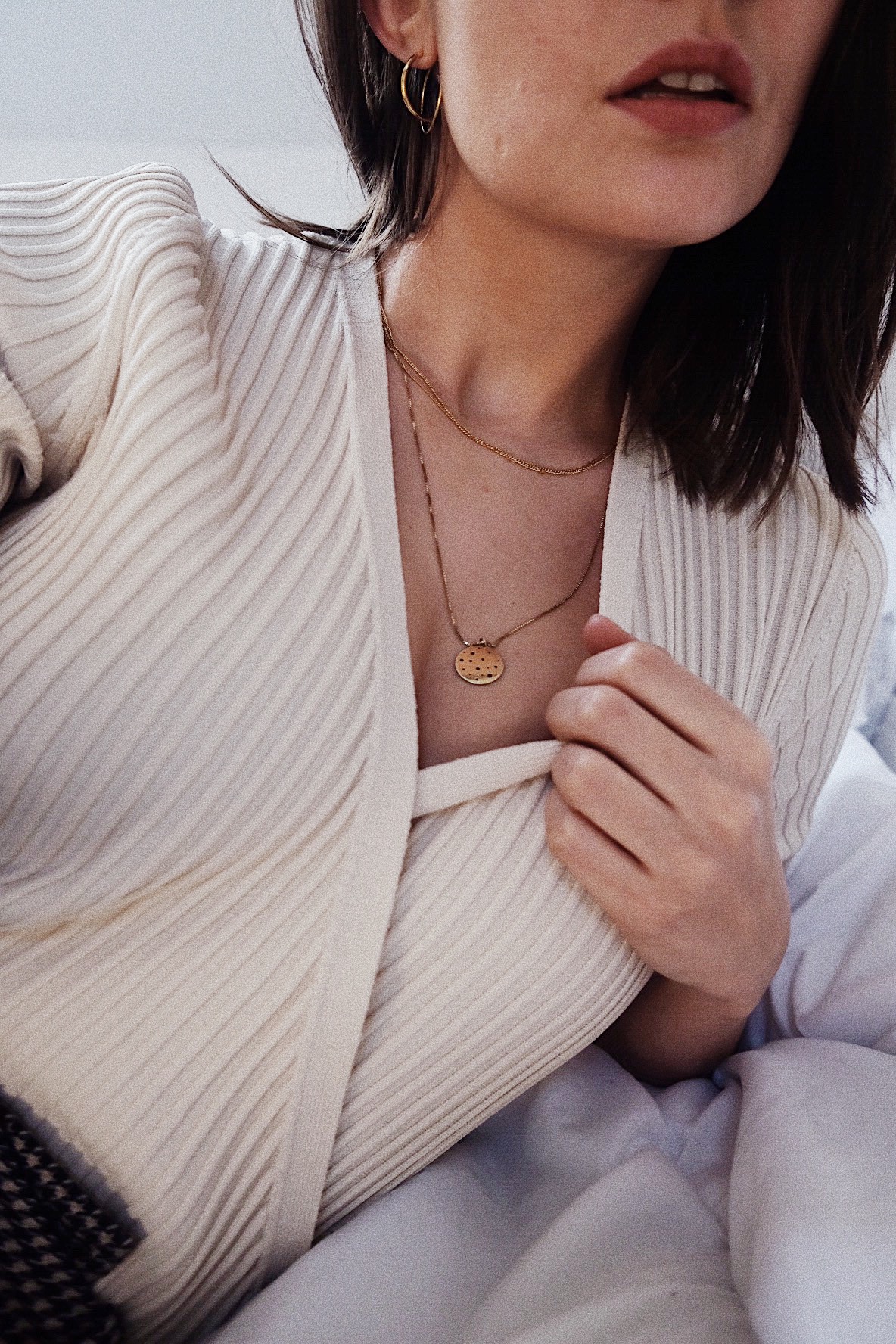 This post was created in collaboration with Jukserei. However, all words are my own and I only work with brands I really love and think you will too! Thank you for supporting the business that help bring fresh content to you every day and make Polienne possible.