In the categories "Finally Growing Up" and "Back To The Nineties", I proudly present: the denim maxi skirt, the sleek turtle neck and the black pointy sock boots. Outfits like this always remind me of the huge style change I've went through the past years. When you check out some of my 16 year old teenage looks (you can spot a few of them here in this video), and even my looks from 2 years ago (scroll back in the category outfits) you'll notice the difference! Pretty evident, I suppose. 
Anyways, I wore this on a super cozy Saturday to grab coffee with Ruth at Kolonel Koffie, buy fresh flowers for my apartment and eventually end up on the couch to watch an episode of The Voice. For some reason I really enjoy dressing up for these lazy kind of days, probably makes me feel grown up 😉
Let me know what you think of the look!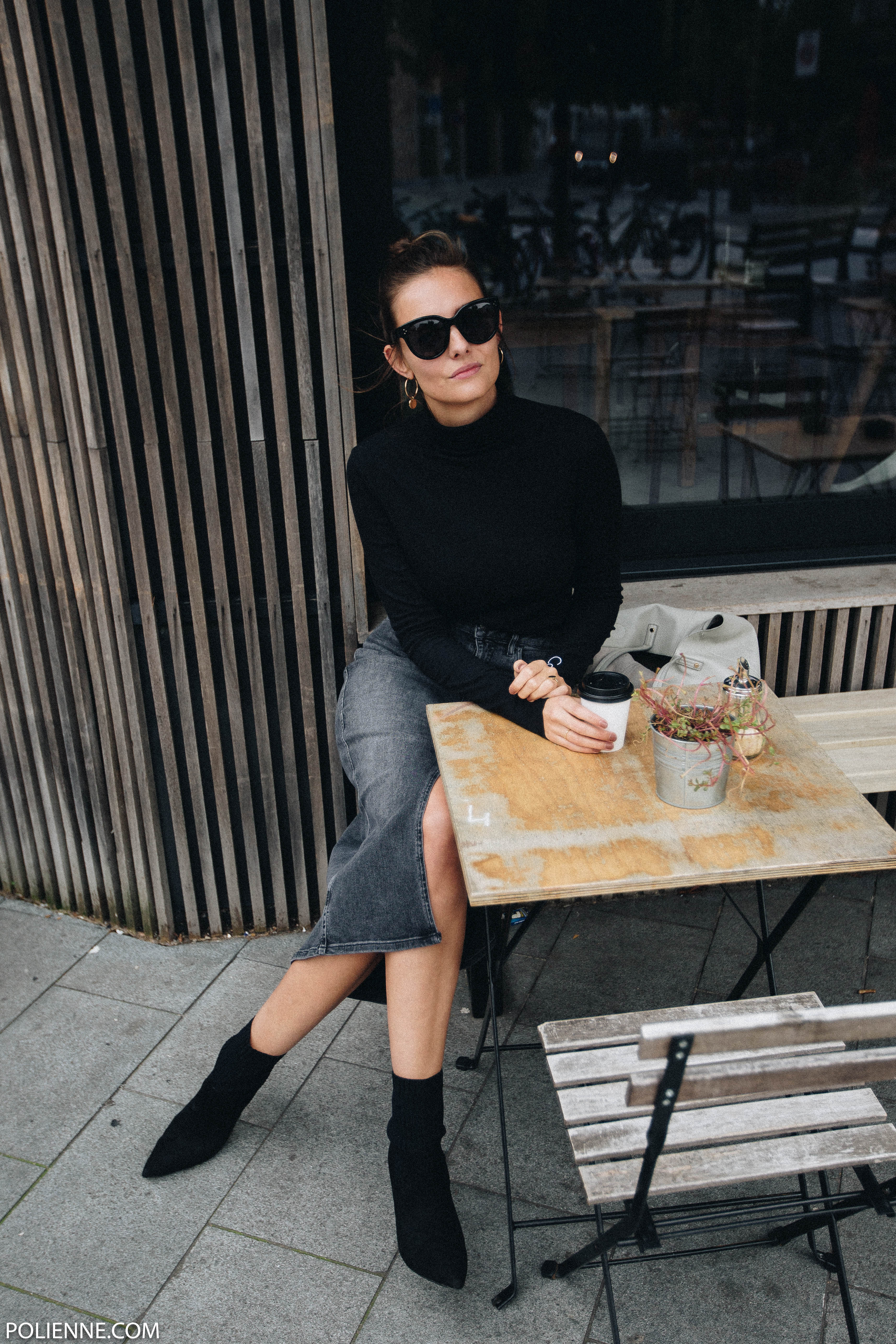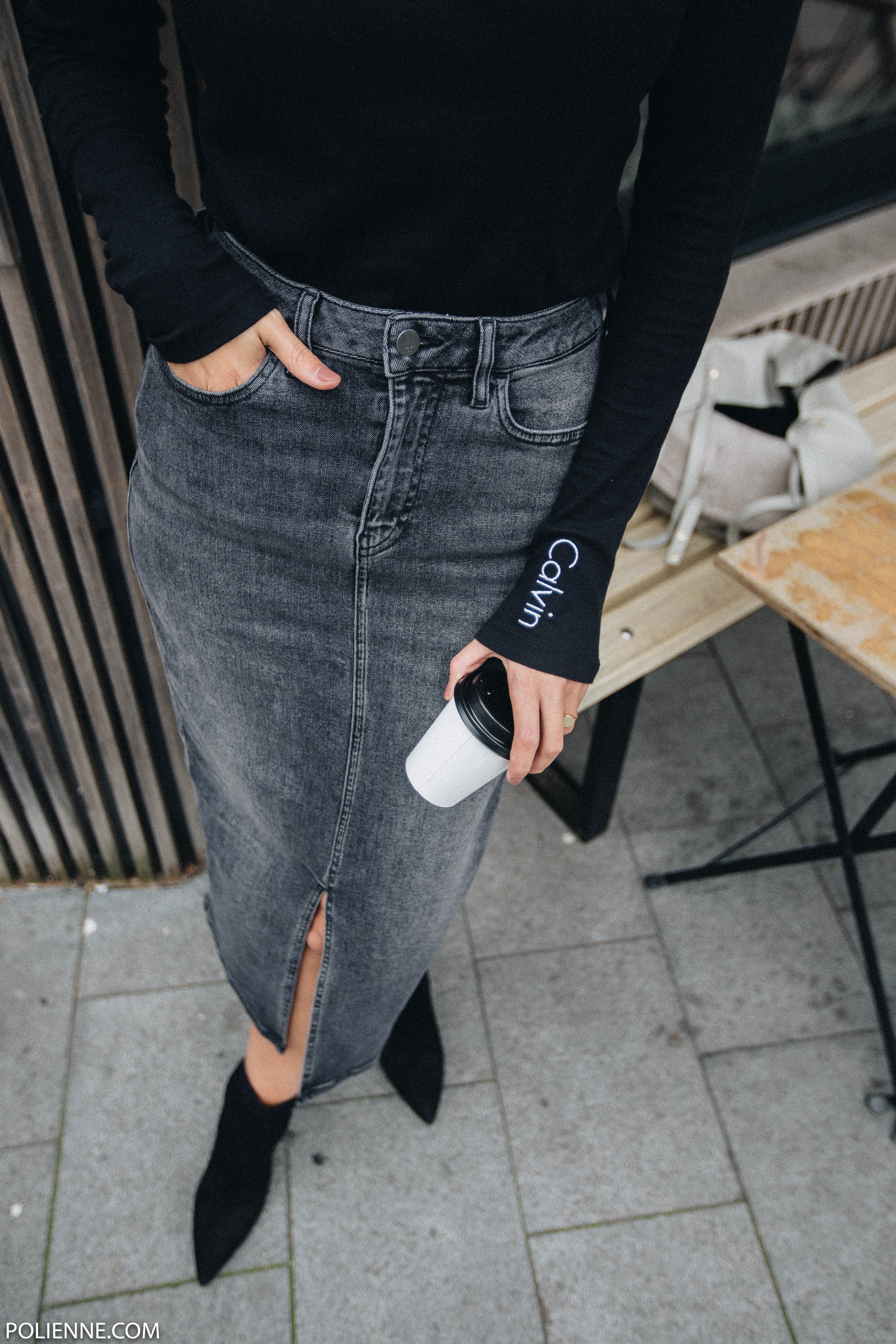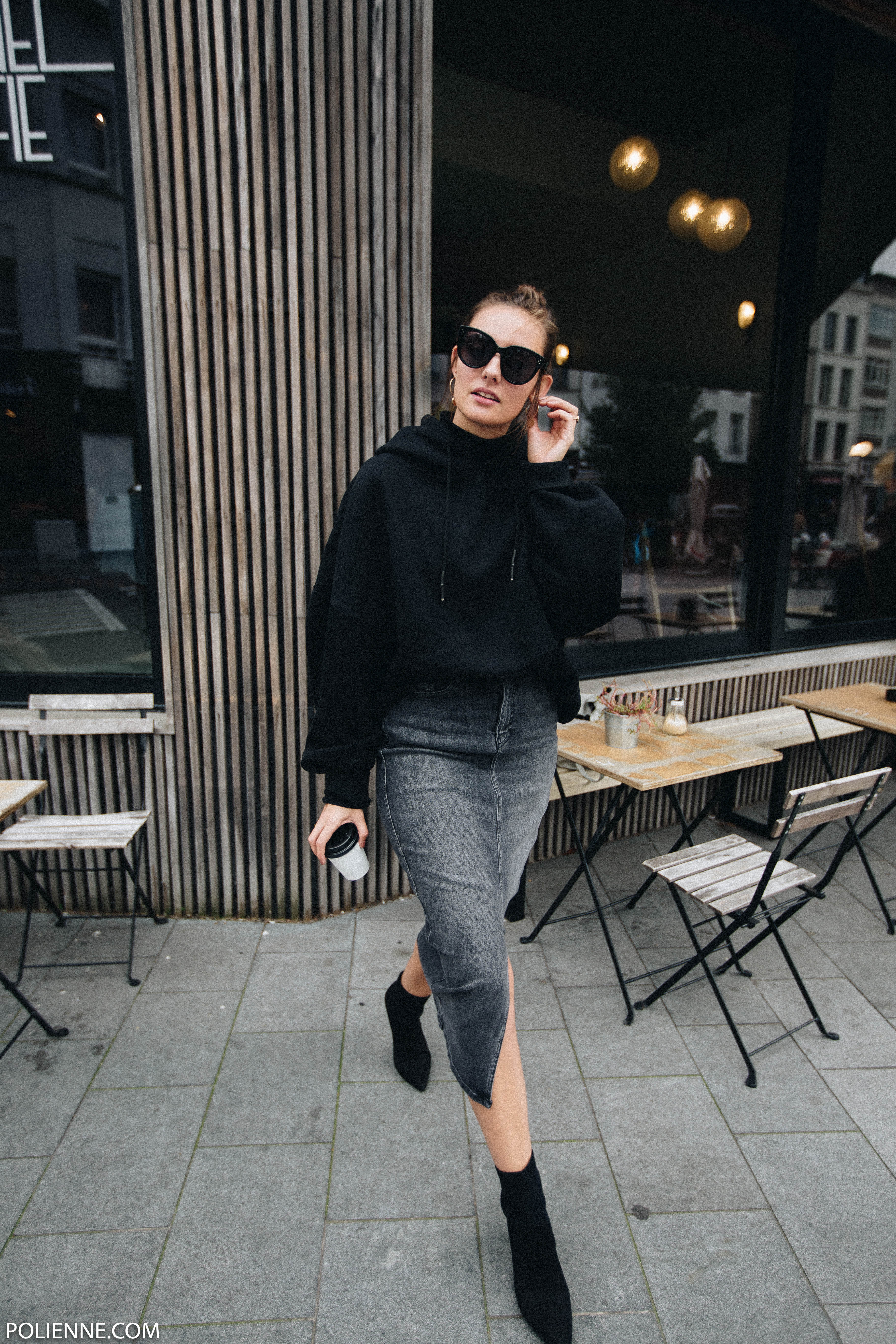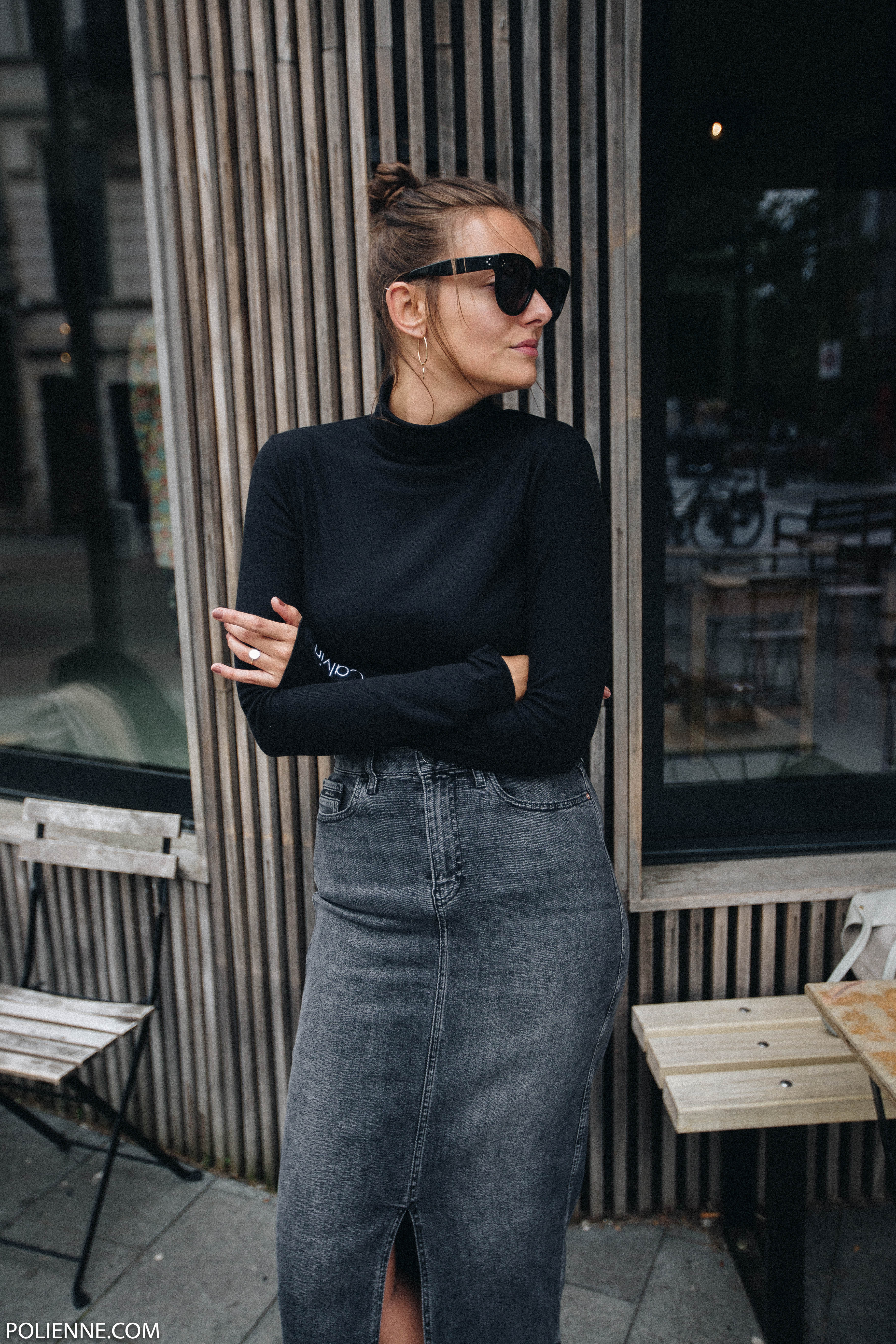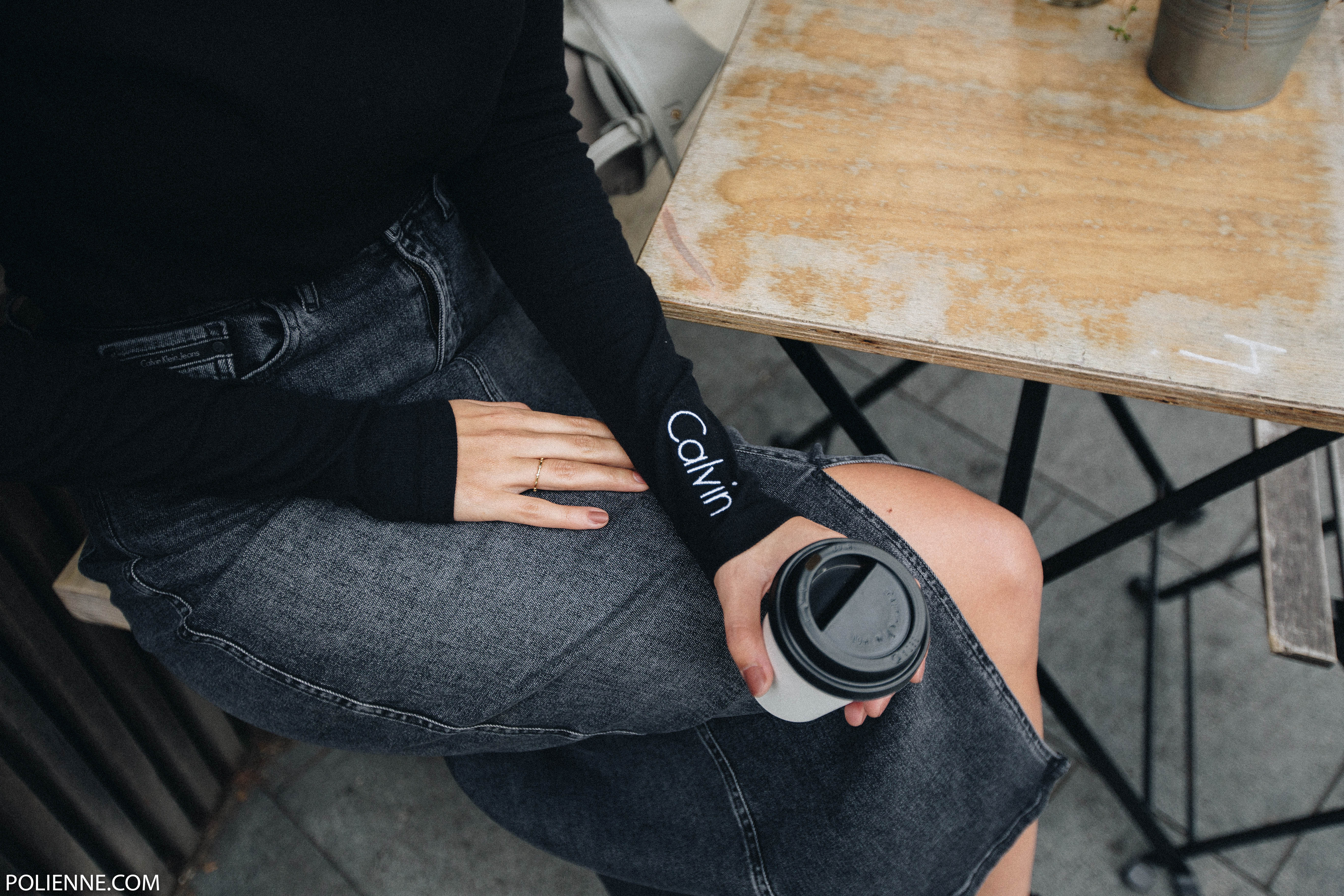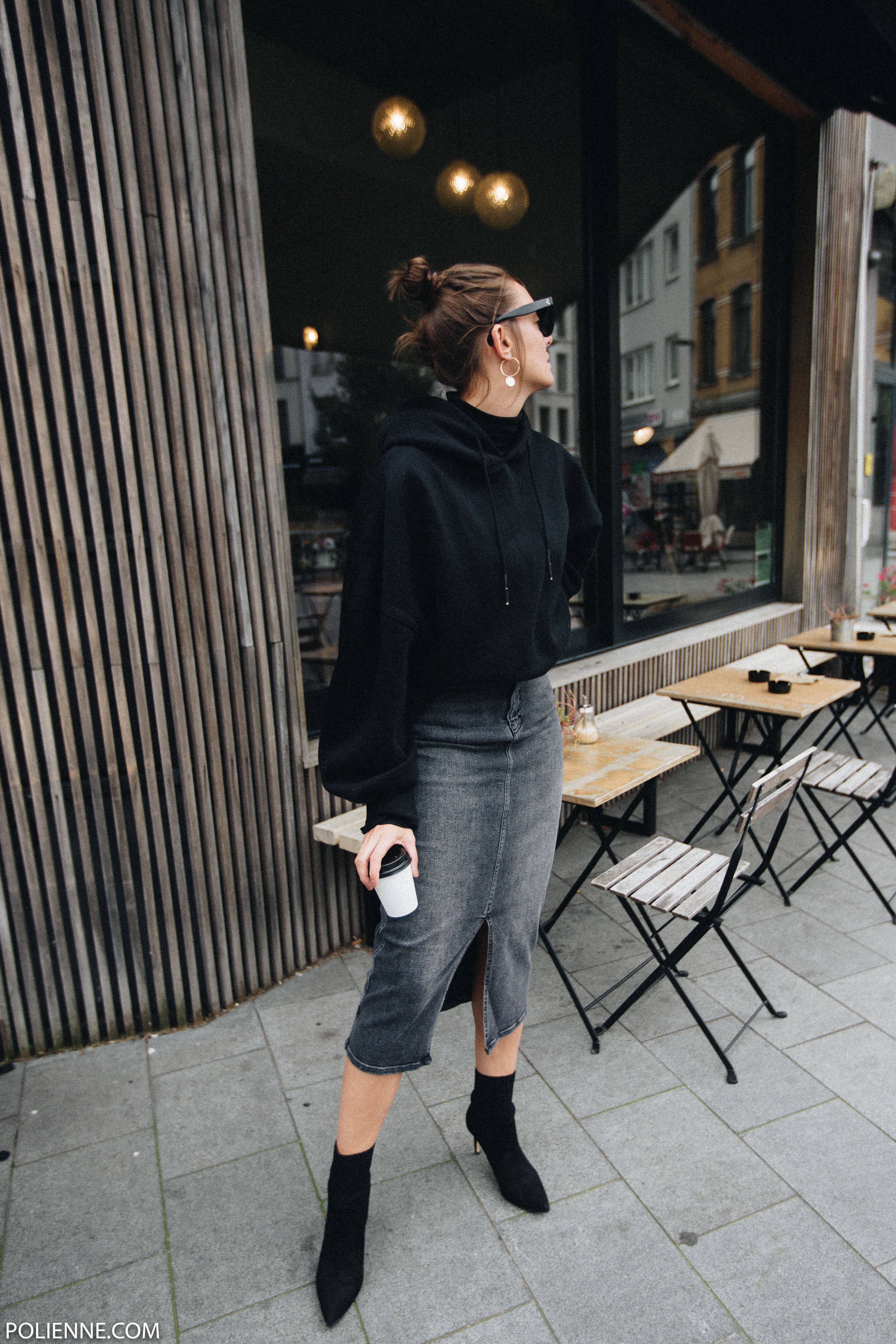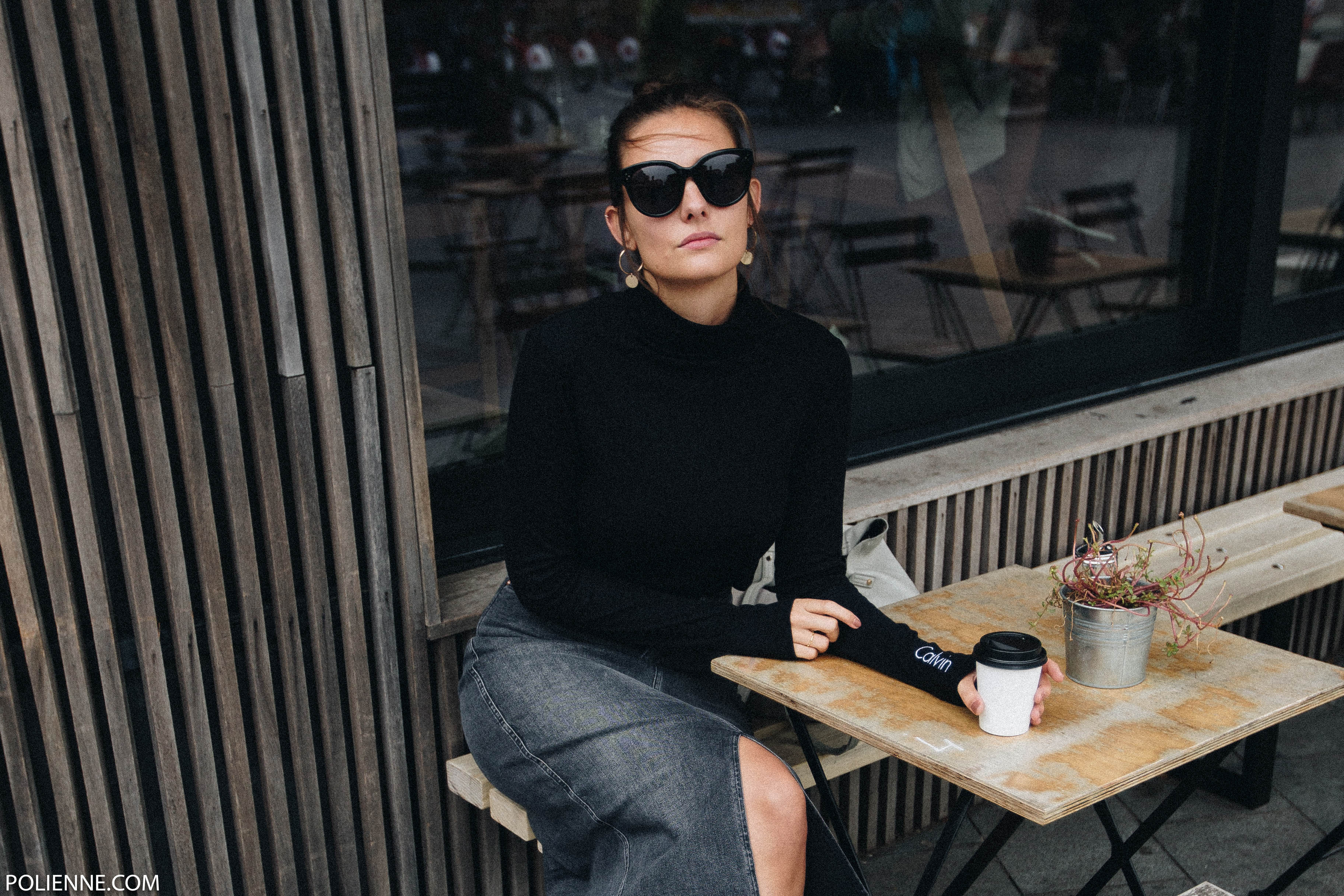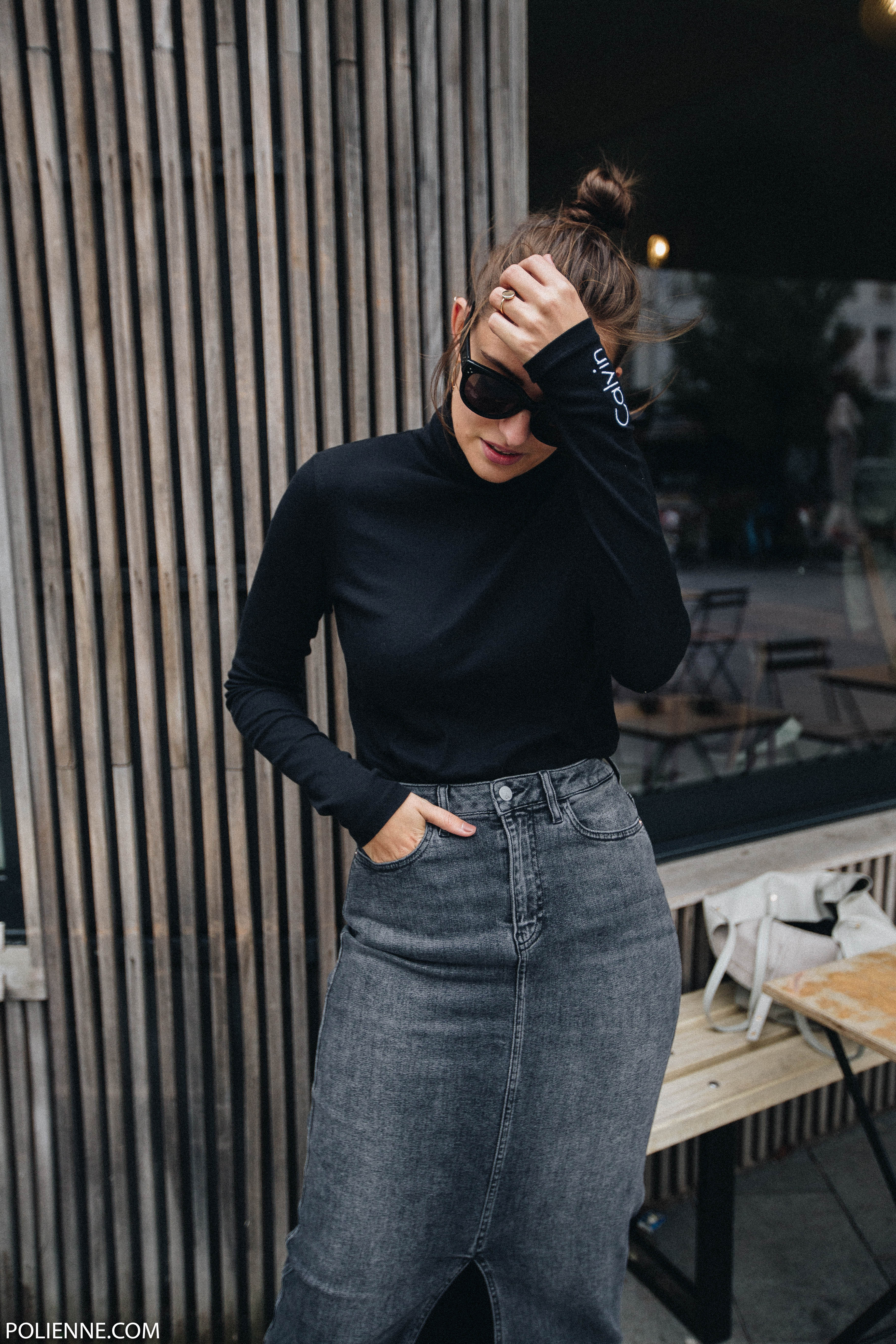 CALVIN KLEIN c/o longsleeve & denim midi skirt, ZARA oversized hoodie & sock boots, CELINE sunglasses, CLUB MANHATTAN earrings
Photos by Ruth Van Soom
BewarenBewarenBewarenBewaren