You guys, I have a new shoe obsession and it's pretty unusual. You know that I'm mostly into flat, sporty and chunky shoes but… I recently fell in love with the sock boot. They're awkward yet elegant, weird yet sophisticated. Although I used to detest kitten and other heels shorter than 8cm, somehow the current streetstyle got me intrigued by these alien-like shoes. They just look so painfully cool with cropped jeans or a midi skirt. And they come in bright colours too! How cool is that? The question is: will I actually try this rather bizarre shoe choice or will I move on and keep on investing in flat footwear?
If you're loving them and you're braver than me (as in: not doubting forever): Zara is my current fave for these kind of ankle boots, but I must admit that ASOS has some pretty cool ones too! Happy shopping, weirdos 😉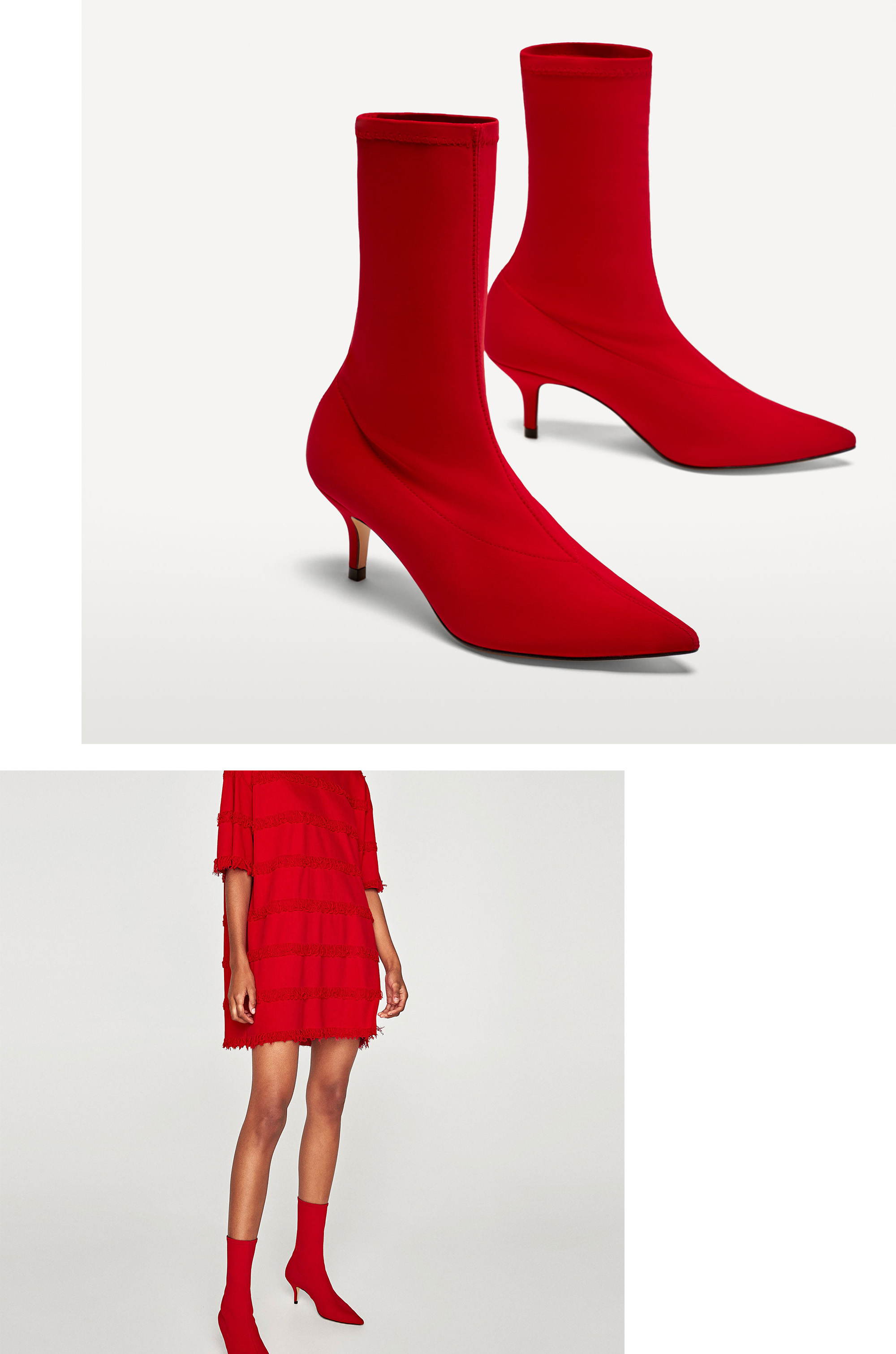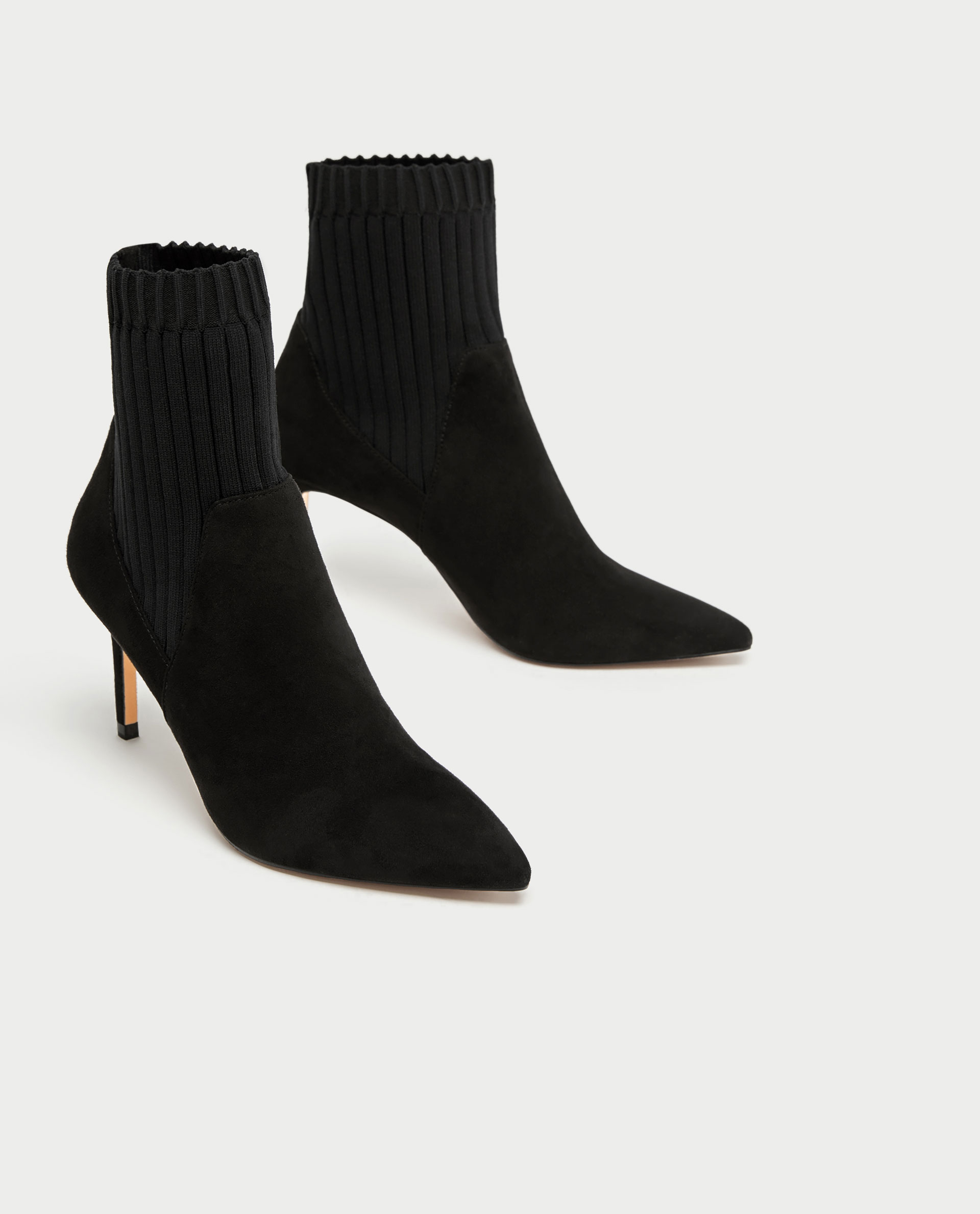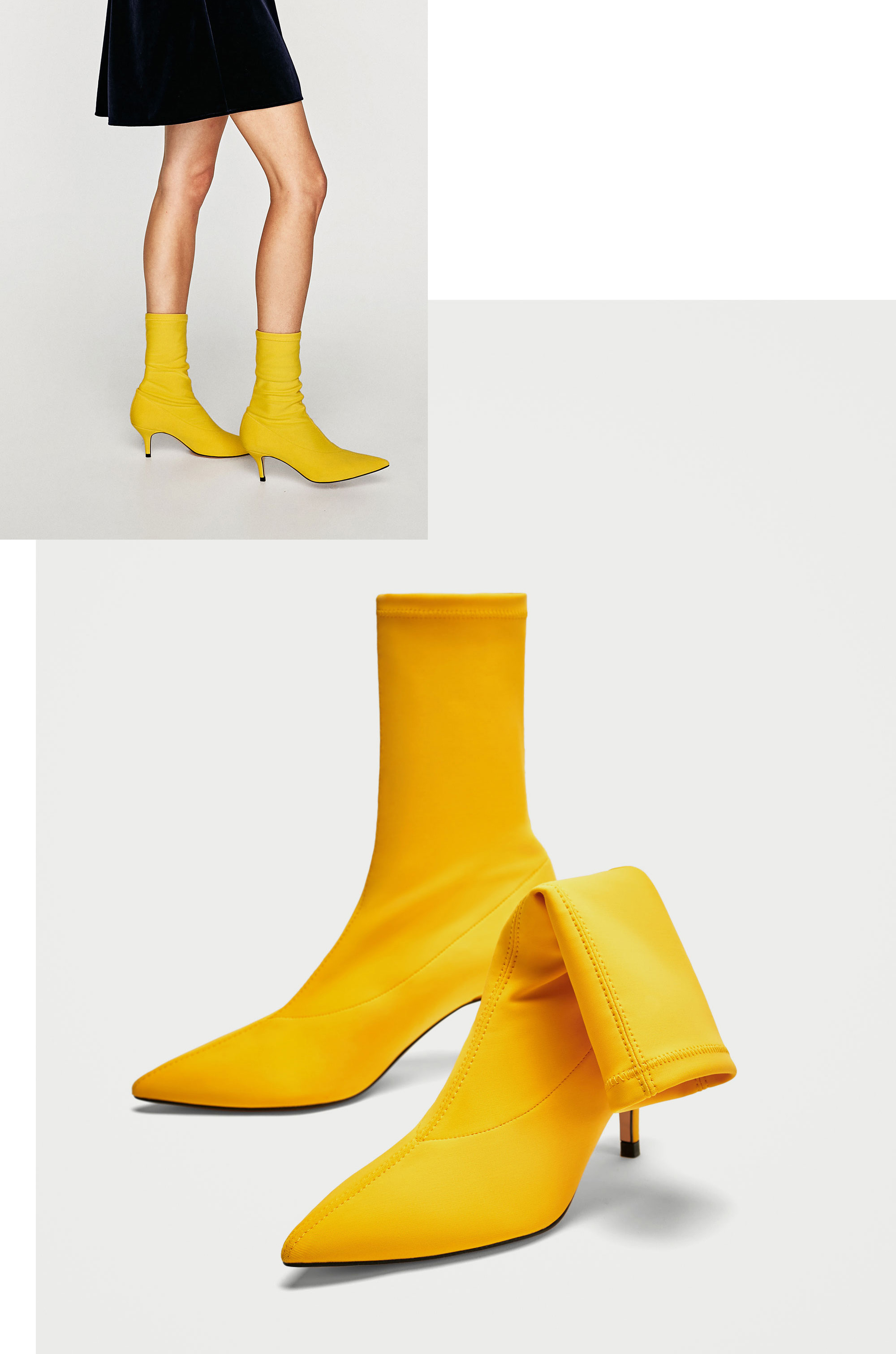 PS: to be honest, already A DAY after I wrote this blogpost earlier this week, I caved in and got myself the black ones featured here! Not only are they stunning, they're super comfy and versatile as well. Wallet-friendly too 🙂 See them here!