Last weekend was spent tanning, munching on watermelon and reading gossip magazines at the seaside. When I was a mini P we never went on holidays to the Belgian shore, so it was only until last weekend that I experienced my very first REAL vacation feeling in my own country!
Lisa and I got up early every day, biked to the nearest bakery to buy croissants and fresh strawberries and spent the next 8 hours lying horizontally and close to the sand. When the sun started setting, it was time for lots of pasta, wine and our favourite Radiohead songs. Living the life, quoi.
Here's all I wore that weekend! My fave cotton shirt, vintage Levi's shorts and that plastic 80s sun cap Lisa's keen on making trendy again. I'm totally on it!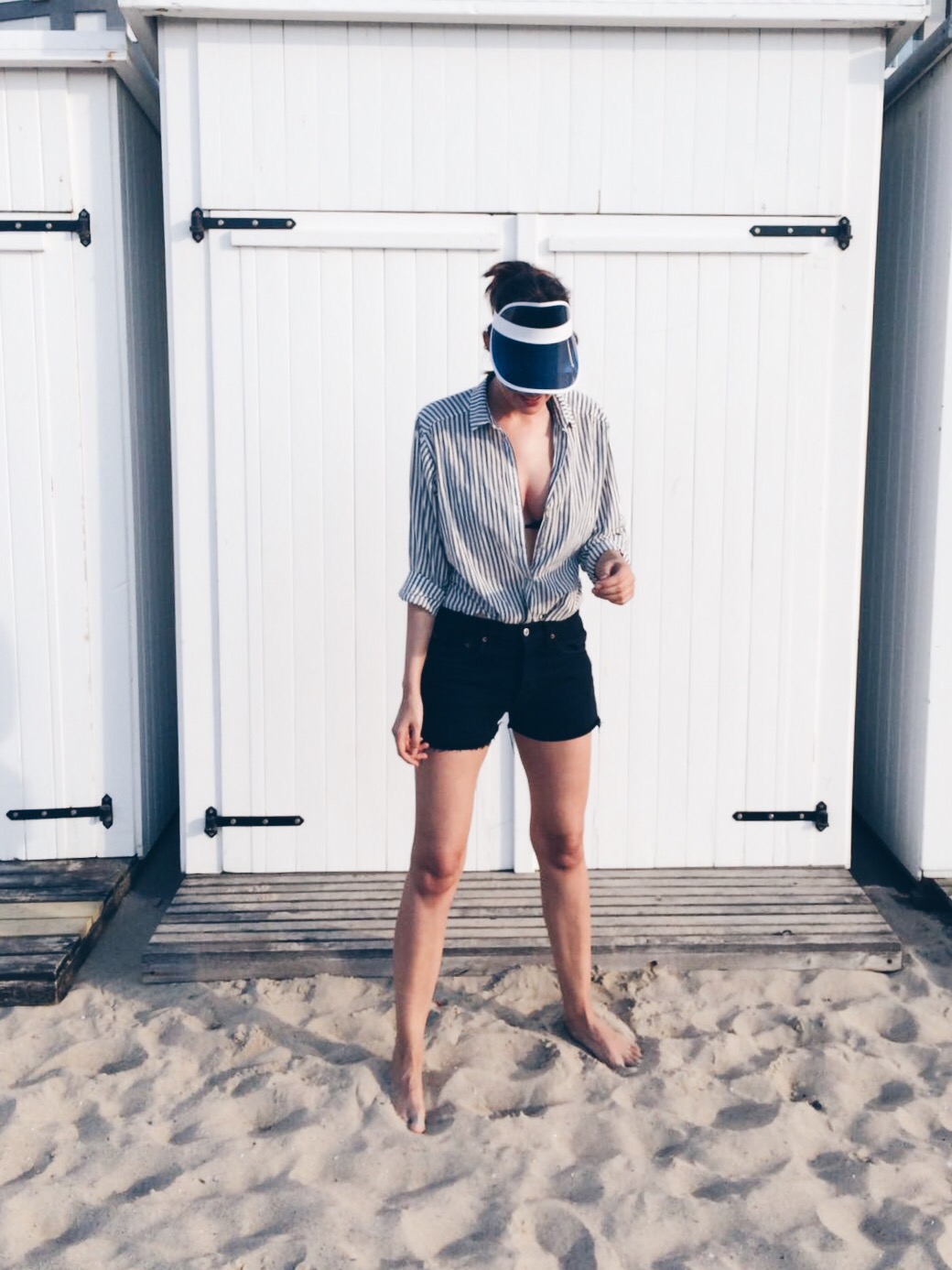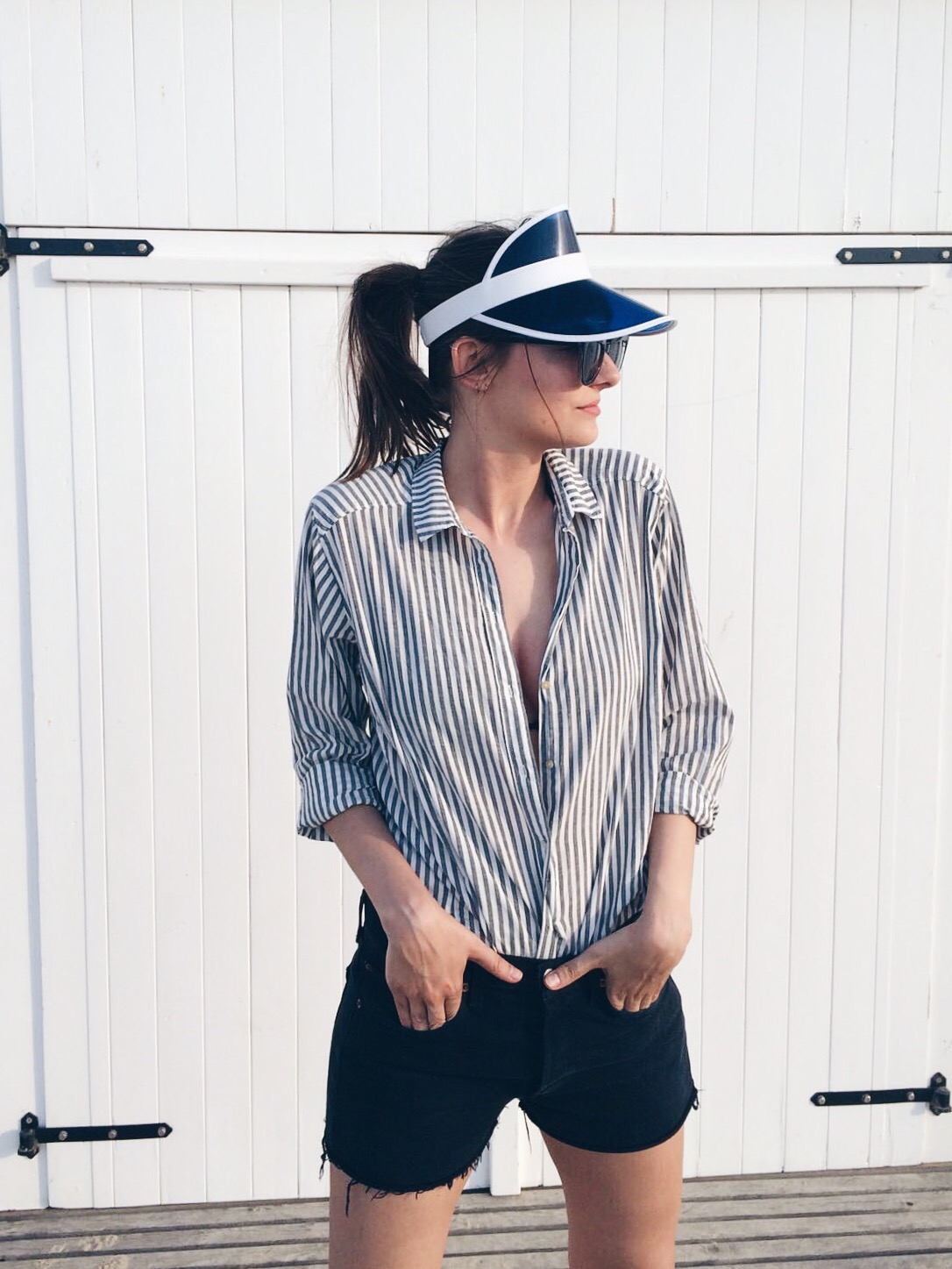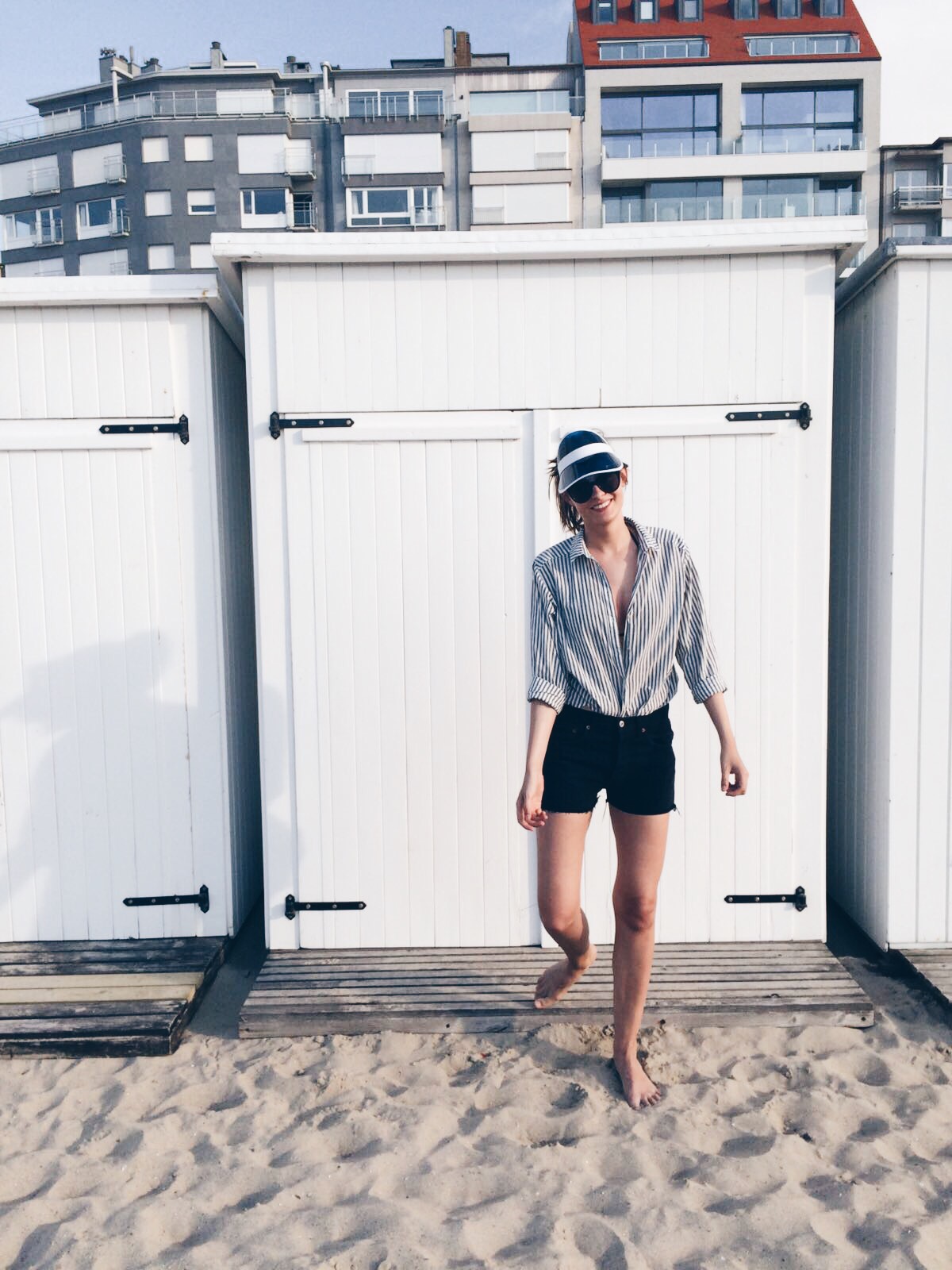 H&M cotton shirt, LEVI'S vintage shorts, KOMONO sunglasses
Photos by Lisa M.