Me, in a floral tea dress? It does happen from time to time! Although I usually stick to more tomboyish looks, I do have a soft spot for romantic pieces. I can't seem to pass by a floral skirt or frilled dress in a store without having a quick feel.
Luckily it's fairly easy to combine these romantic pieces after I've fallen in love with them. In order to keep them young and vibrant in the city, I just team them up with funky socks, elegant sneakers and mismatching sunglasses. Yep, I can proudly say that I mastered that stunning floral dress in a casual way.
Also: hello weekend! What are you guys up to? I'm off to Lokerse Feesten tonight to see the boy perform, will be sending out plenty of packages for my closet sale and will be spotting the best outfits at We Can Dance festival with CONTOUR on Sunday!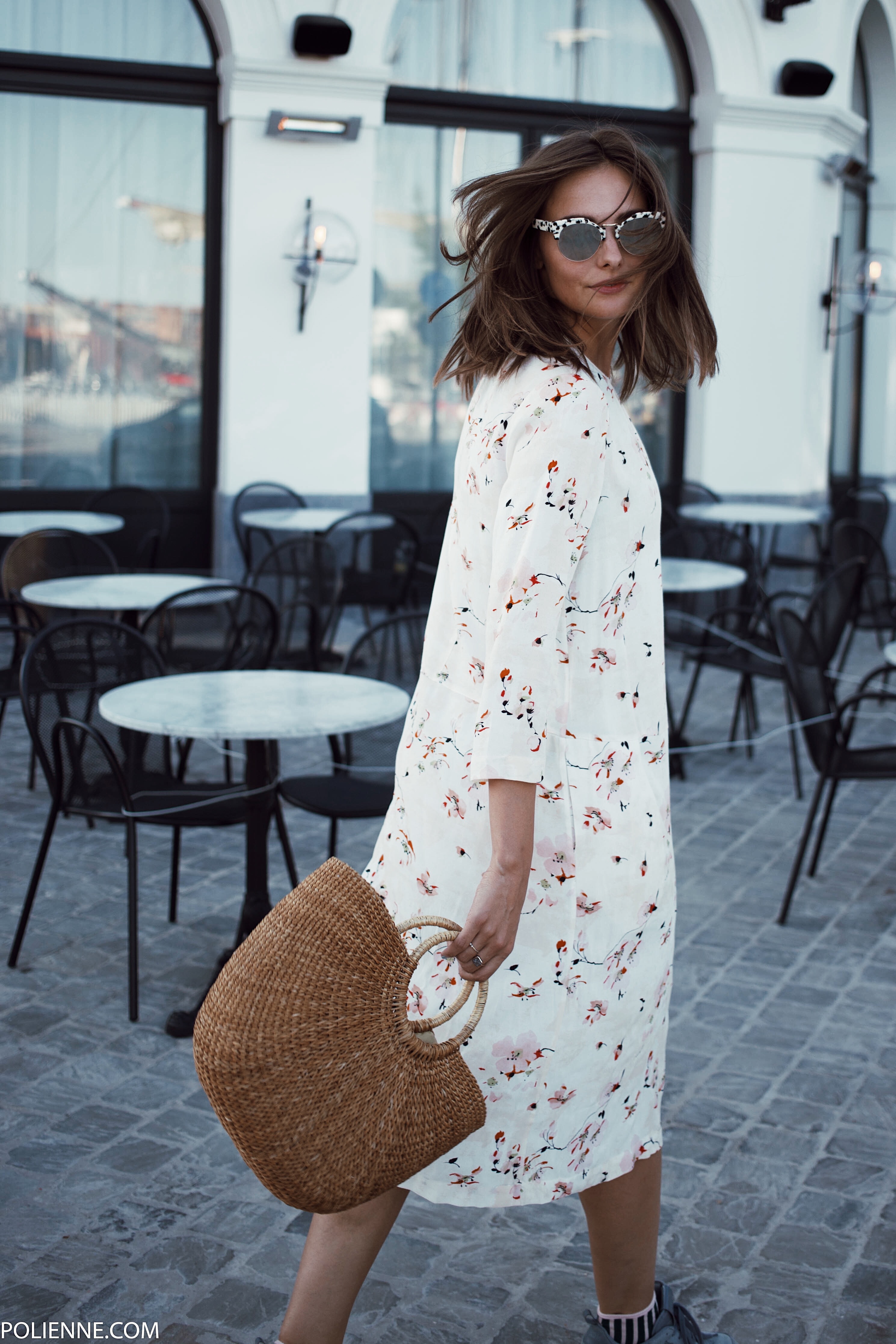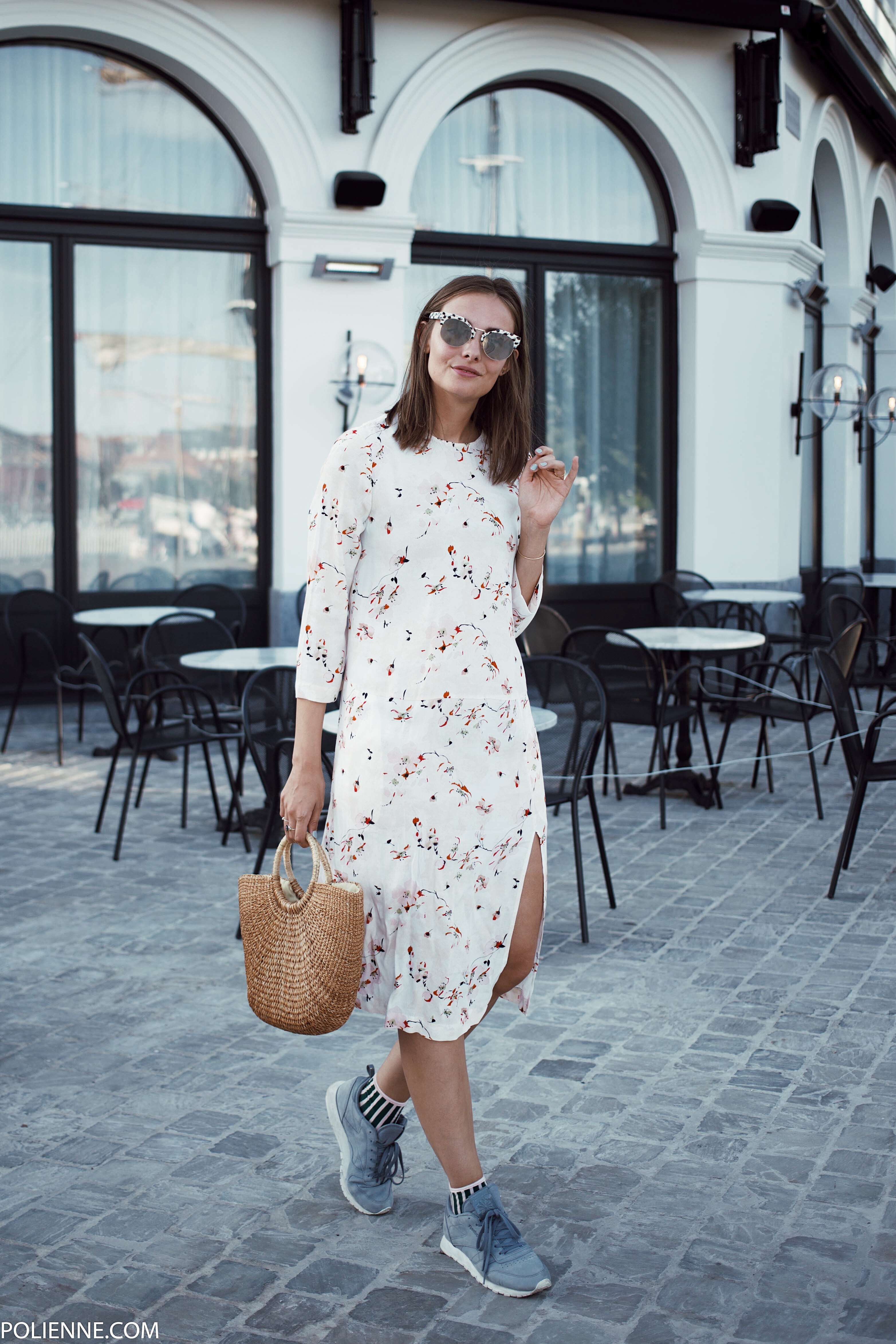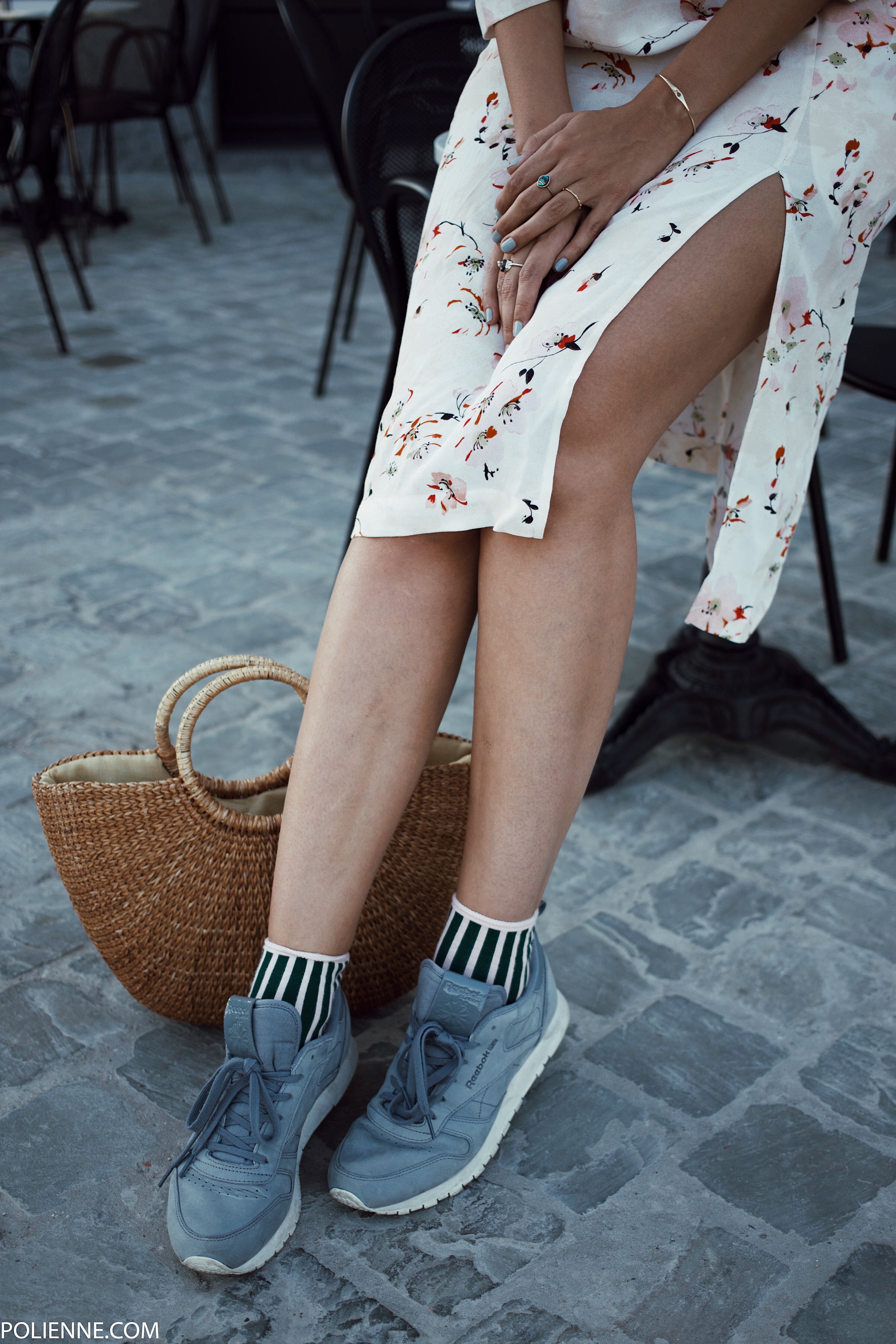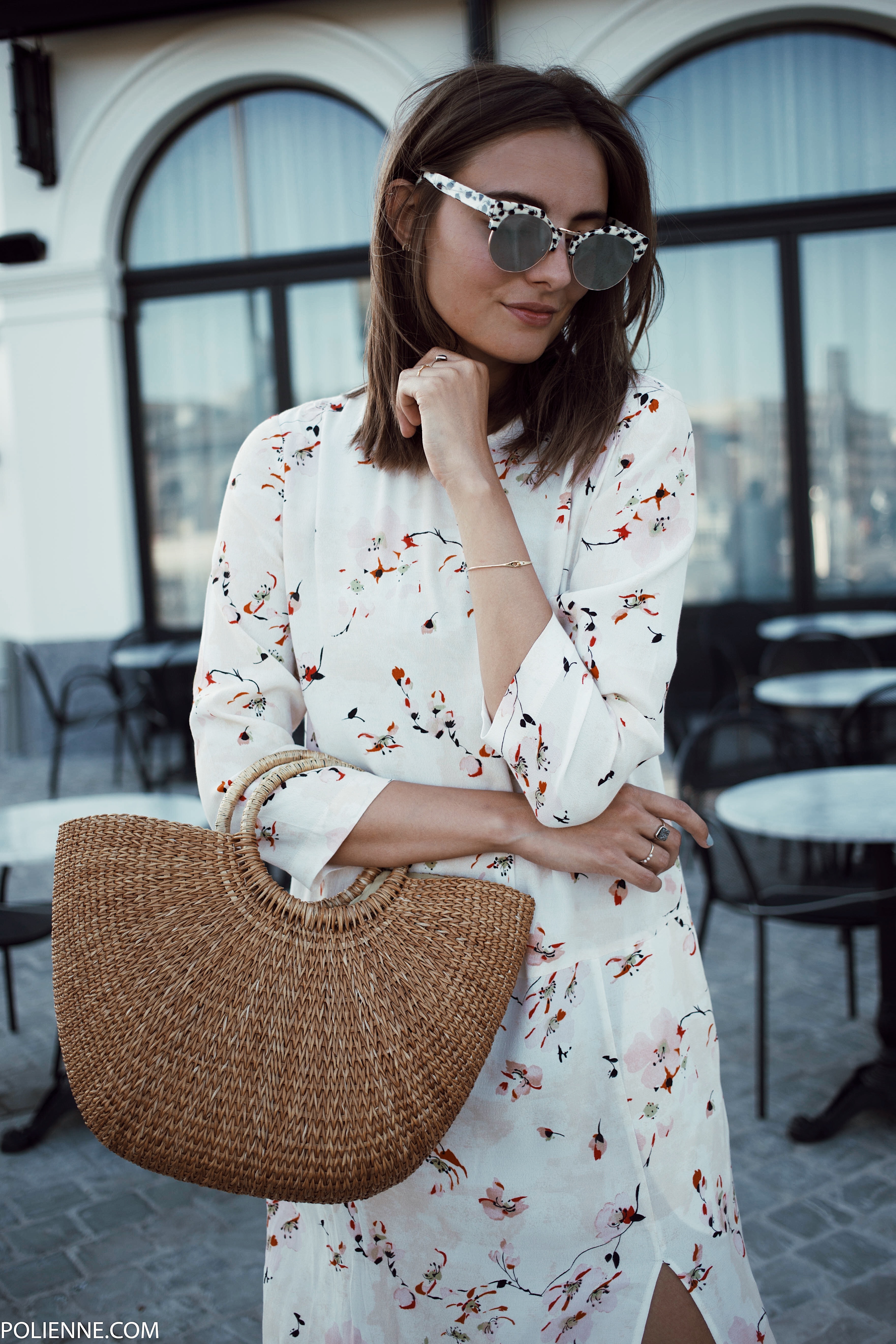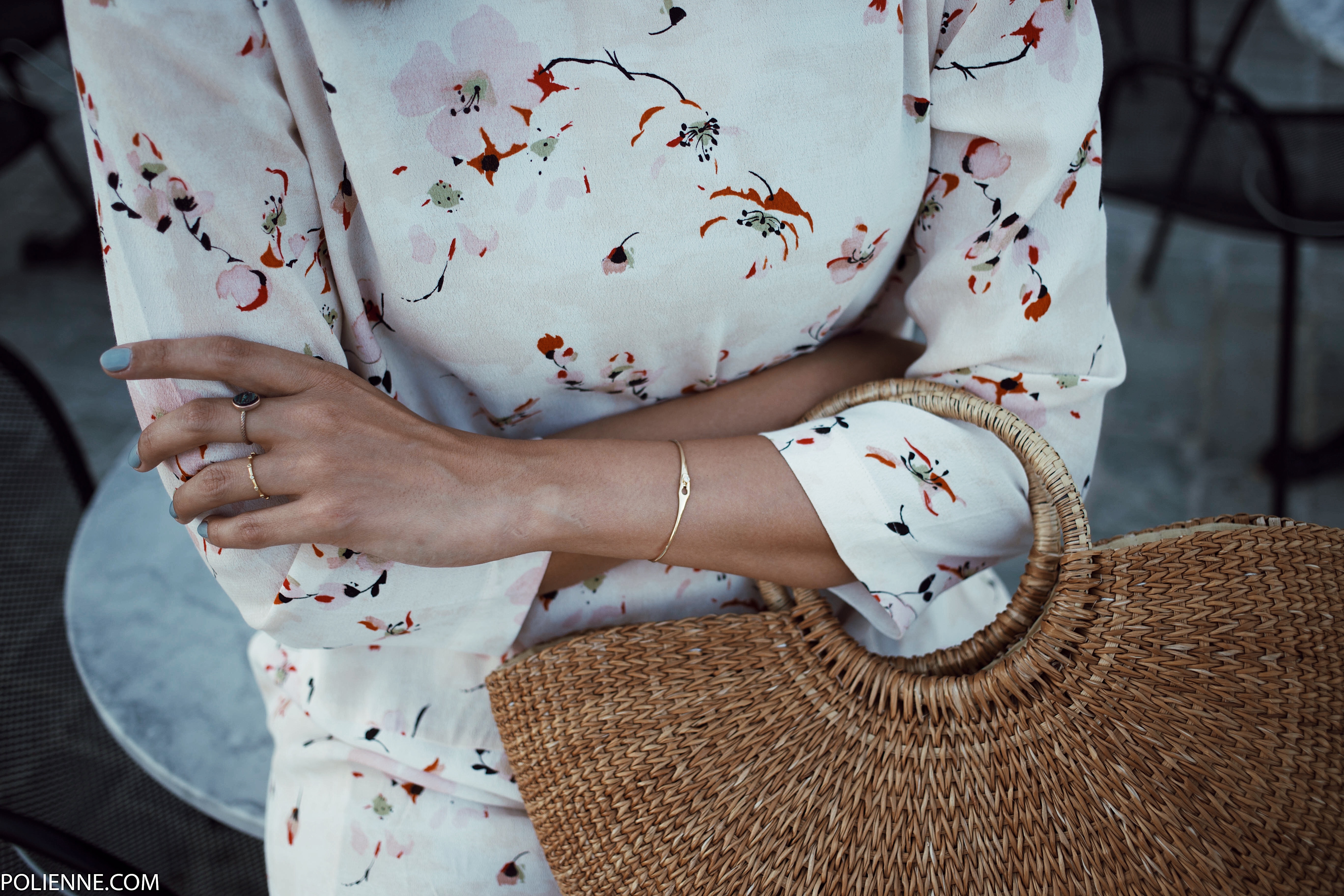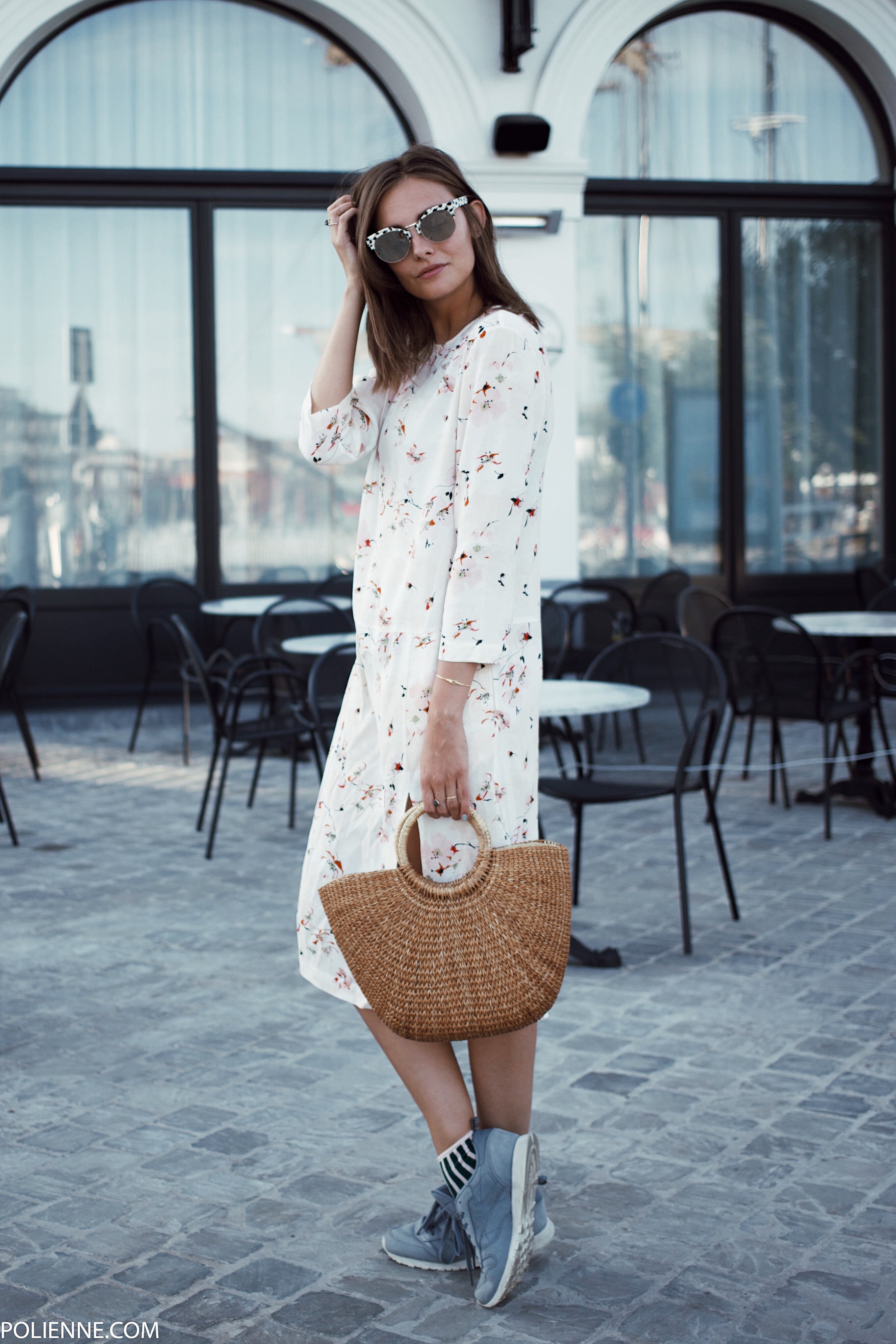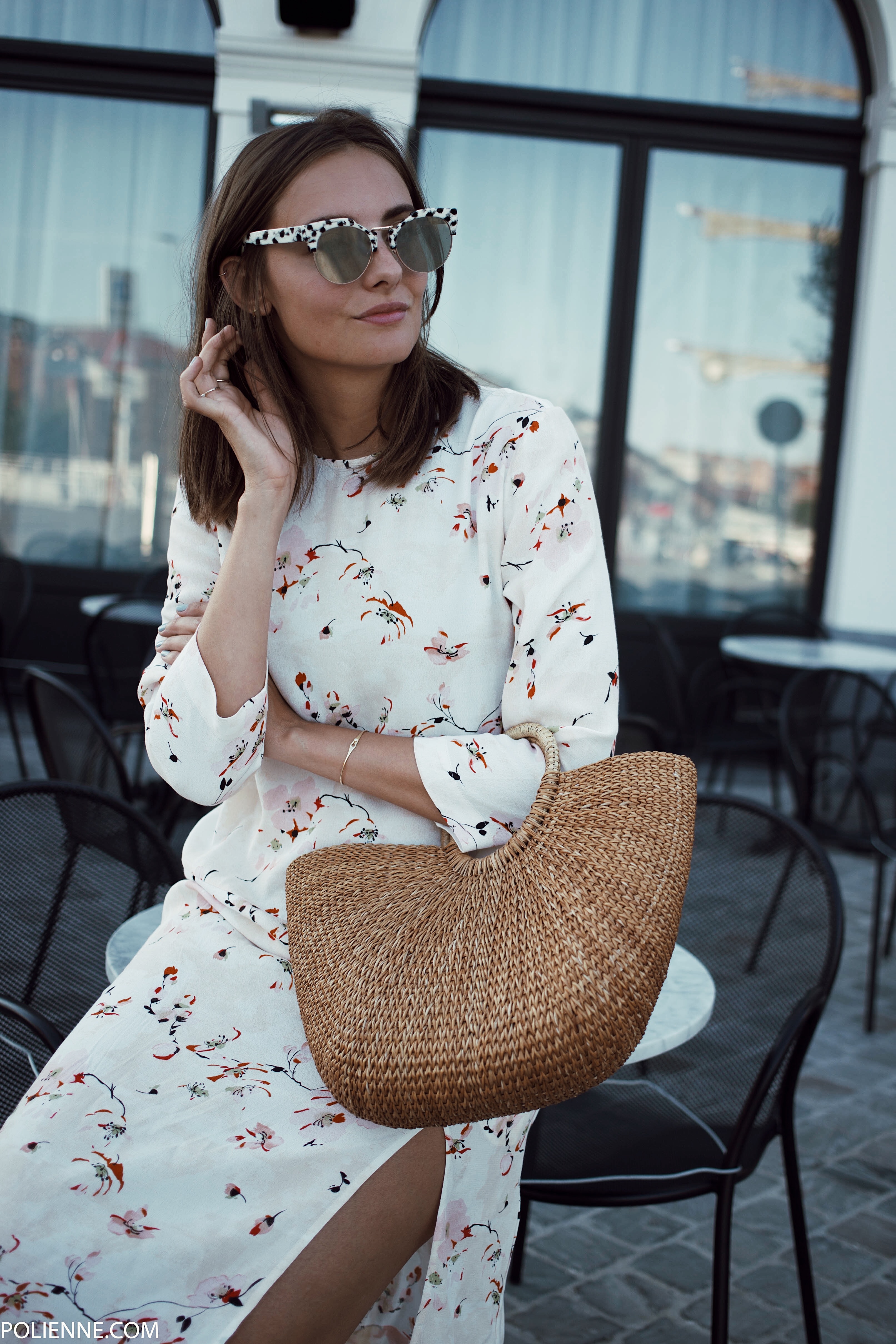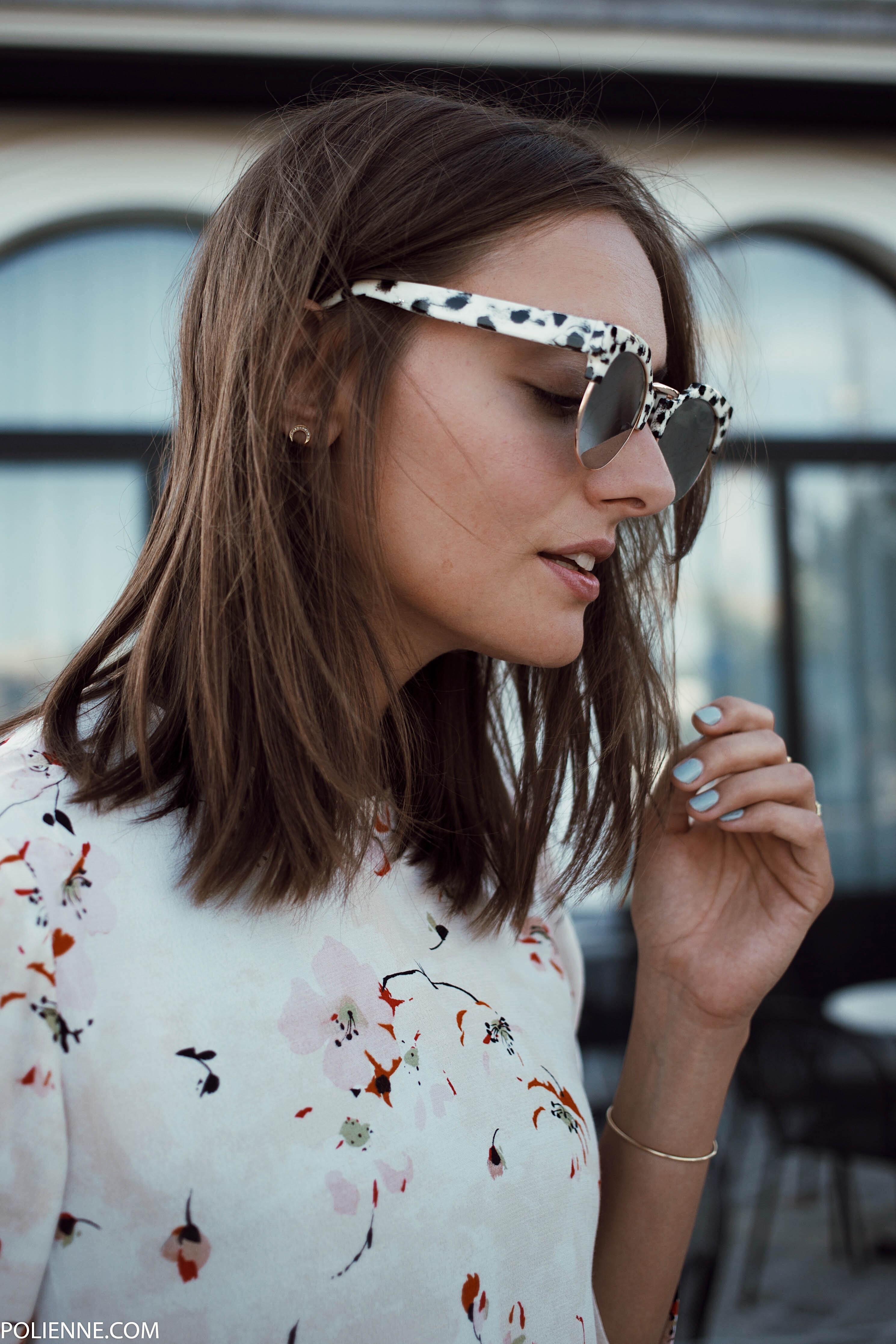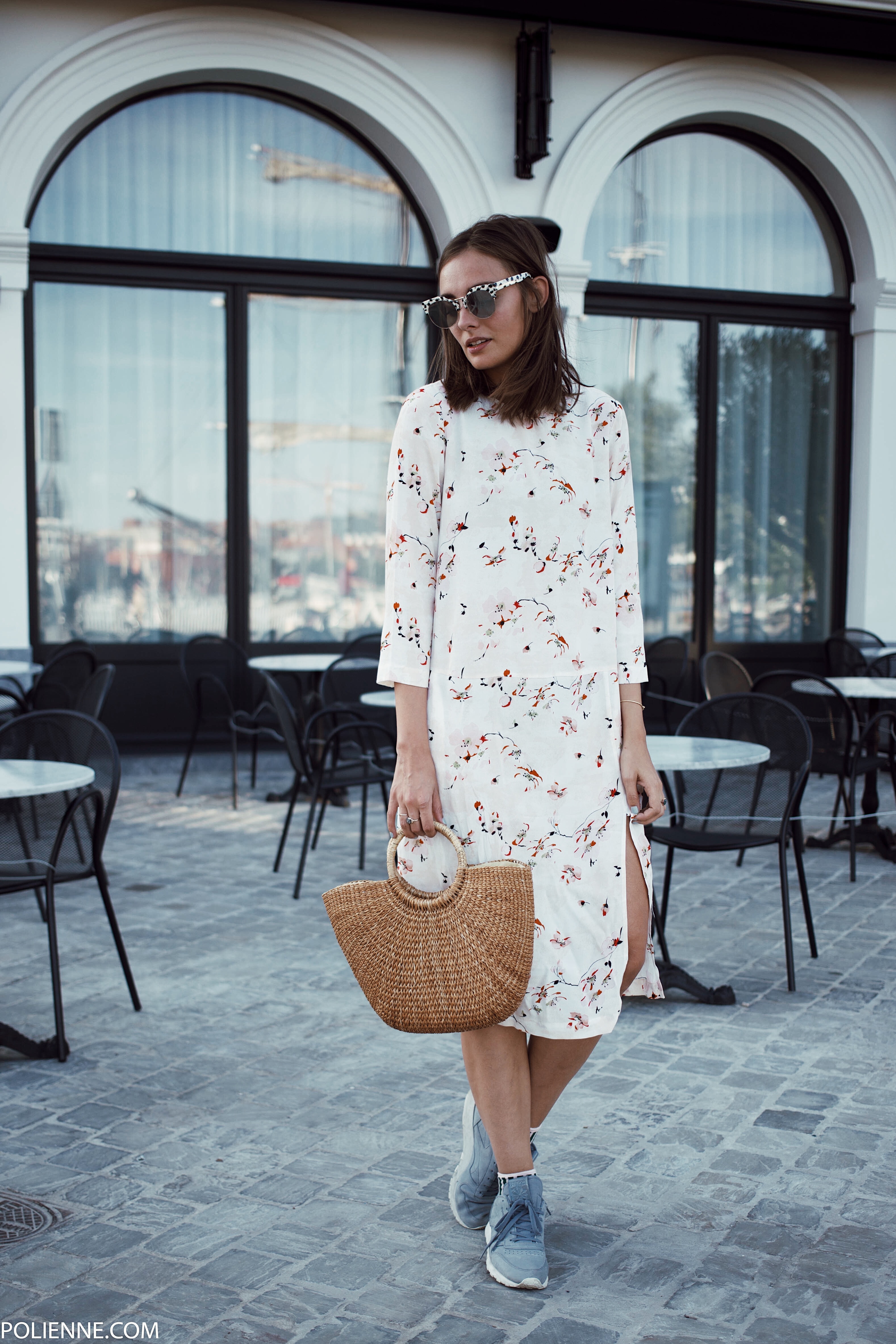 BELLEROSE c/o floral dress & striped socks, ASOS sunglasses (old), ETSY straw bag, REEBOK sneakers, DIAMANTI PER TUTTI c/o ring with tiny diamonds, PULL&BEAR embellished rings, DINH VAN c/o bracelet
Photos by Justine