Yay! This weekend was pretty amazing! A bunch of friends of mine got together in the Ardennes for laughing, eating and relaxing all the way. Our amazing villa was an old renovated monastery, fully extended with a fantastic poolhouse. Which means… swimming pool! An indoor swimming pool! And a sauna! And a hot tub! You can tell we didn't really want to leave the house for three days…
But then, it turned out there was SNOW! So obviously we did go out for a Winter walk and a ride on the sleigh. I'll write about the weekend very soon, but first there's a little snow look to share.
Obviously I wore sweatpants or a bathrobe for about 80% of the time, but I did wear this cute preppy look for the full 10 minutes! Let me know what you think!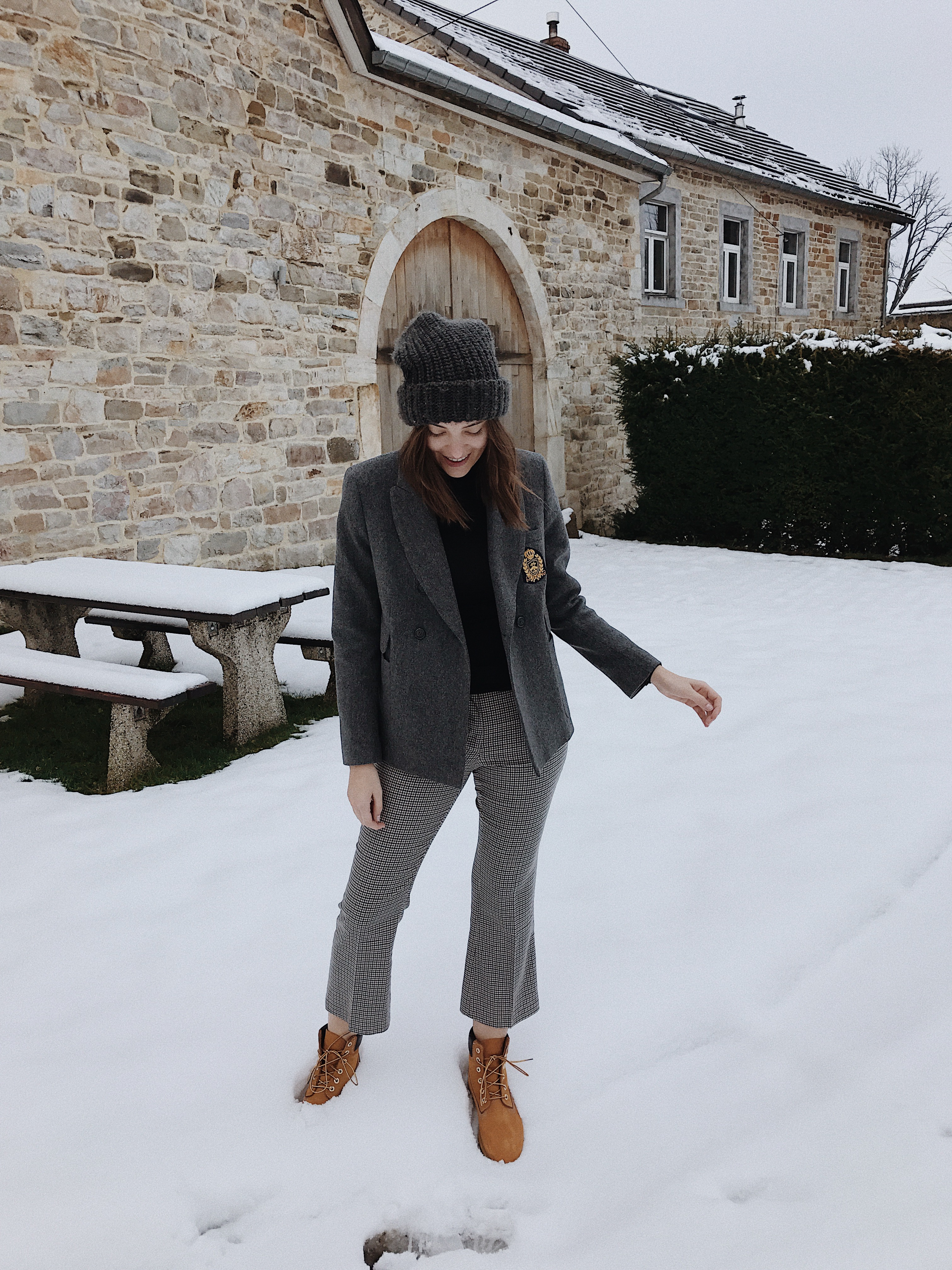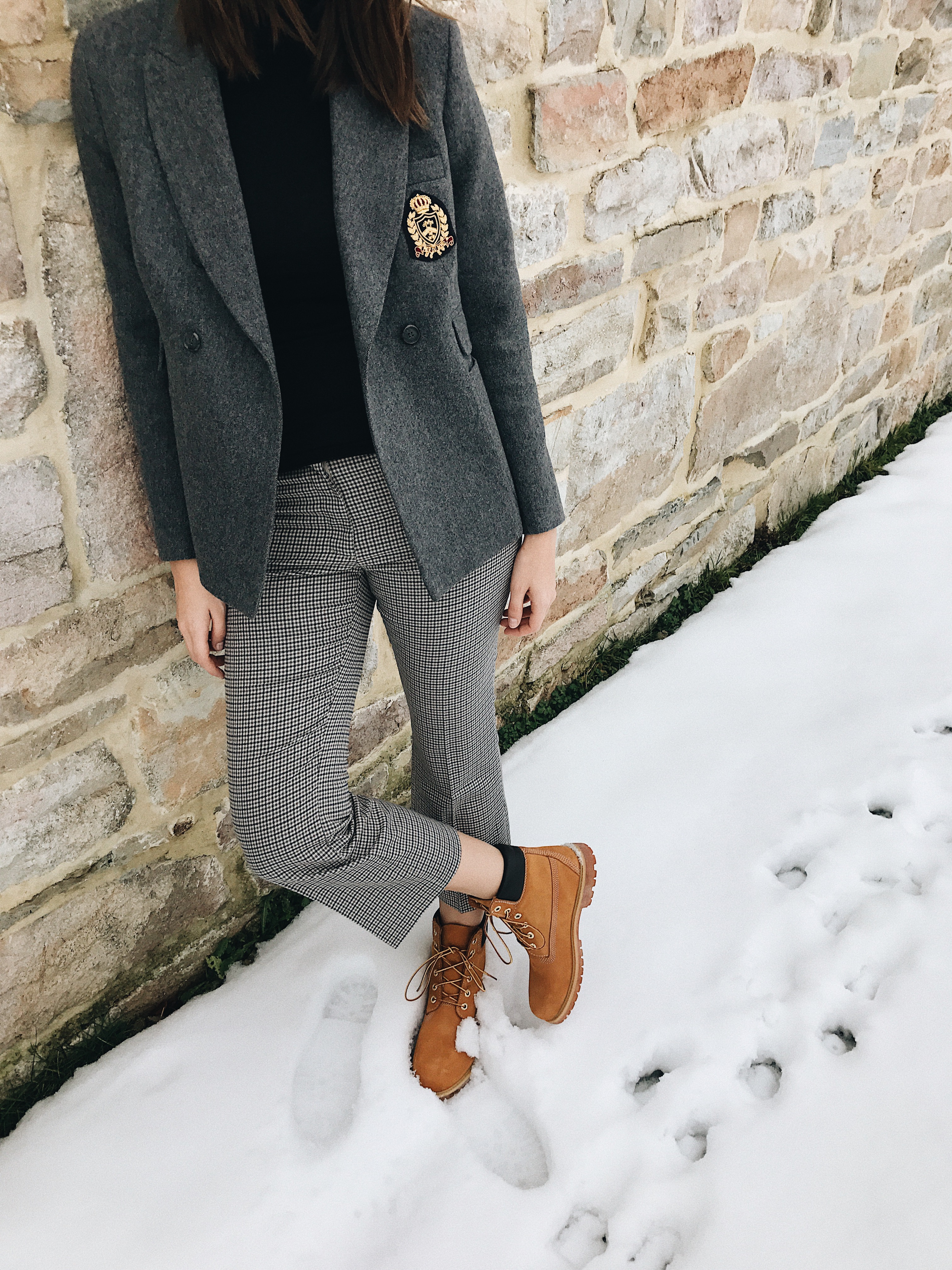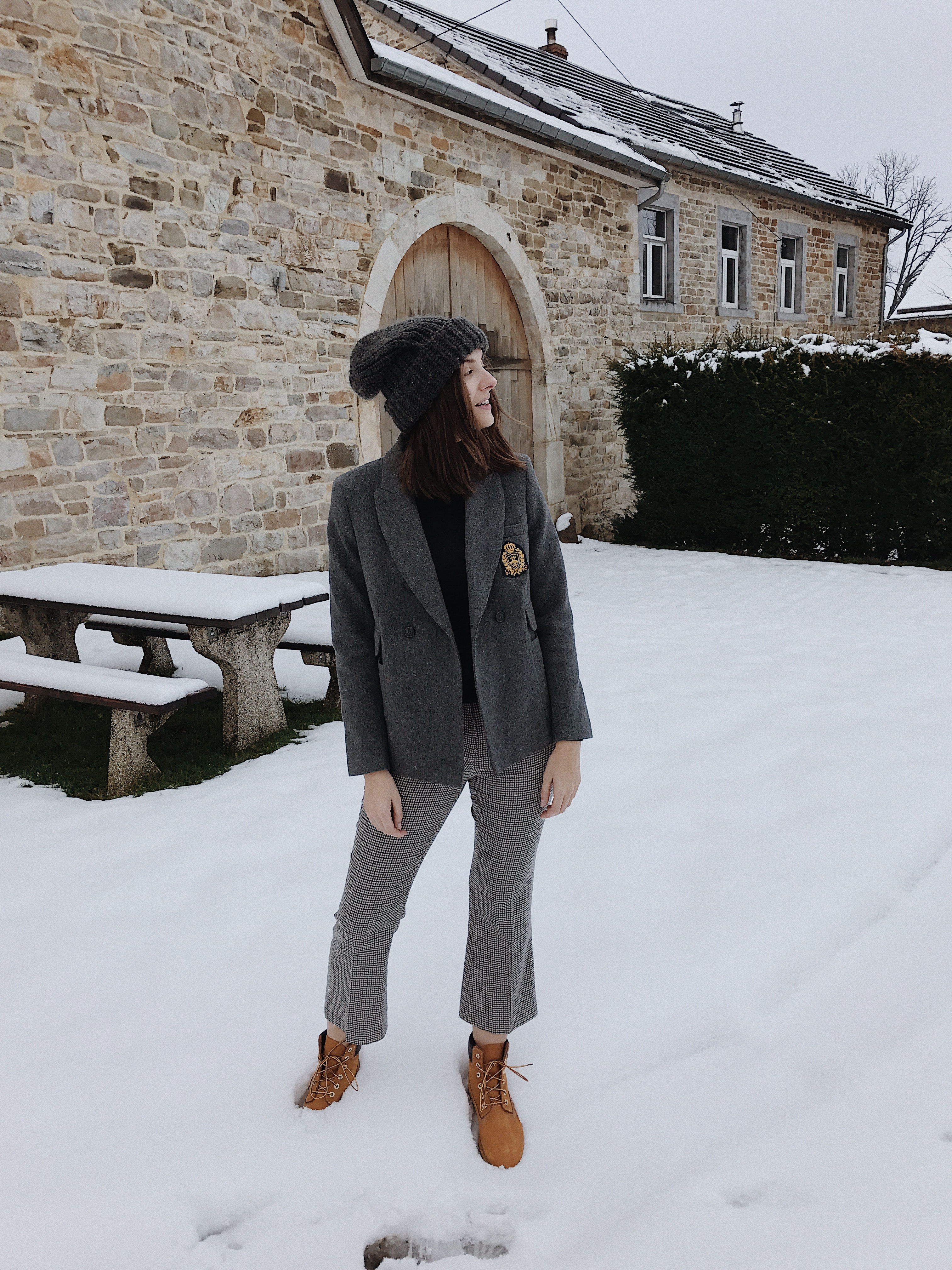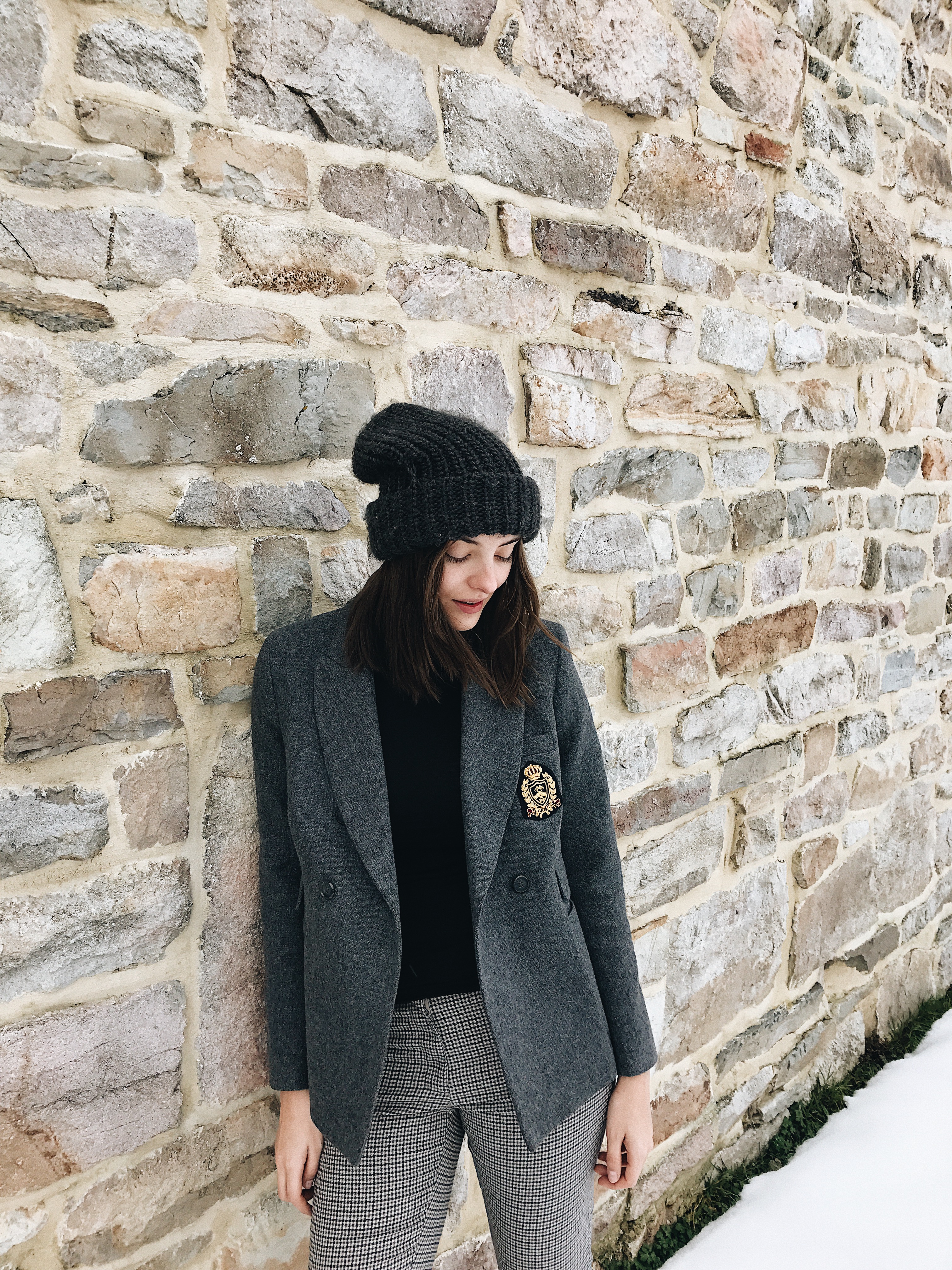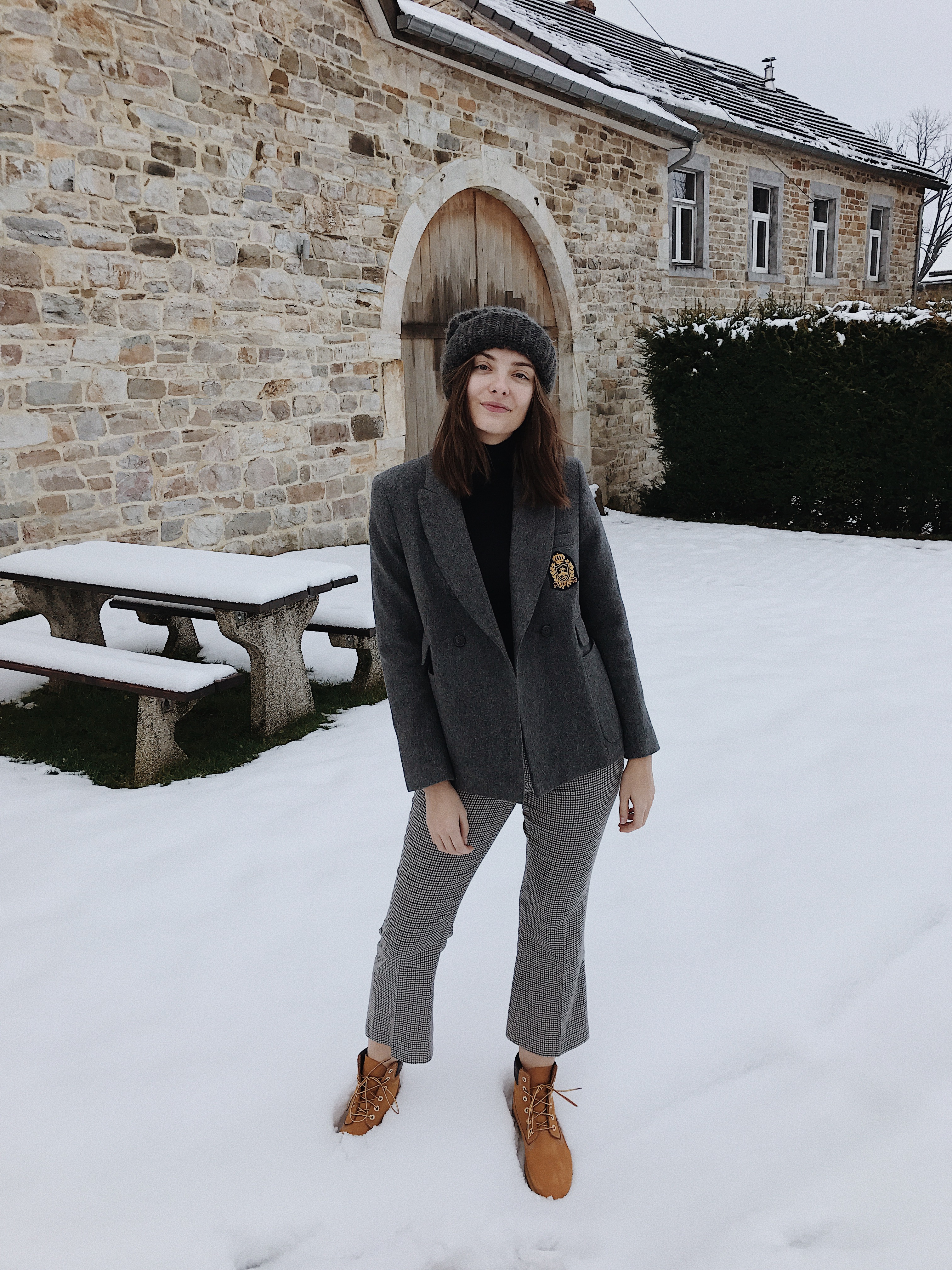 MDN WOMEN c/o blazer, H&M check trousers & beanie, TIMBERLAND boots // find similar pieces below:
Photos by Daan Schepers