Since it had been a while: another Polienne Around The Clock in which you can follow my adventures from hour to hour! In this episode, I'm headed to Paris for a real fun event. Read along!
06h50
Although I'm the world's worst morning person, I still think there's something charming about getting up really early. While waiting for the tram with your sleepy eyes, a strong desire for your first cup of coffee and a beautiful view on the sunset, it almost seems like you're the only one in town.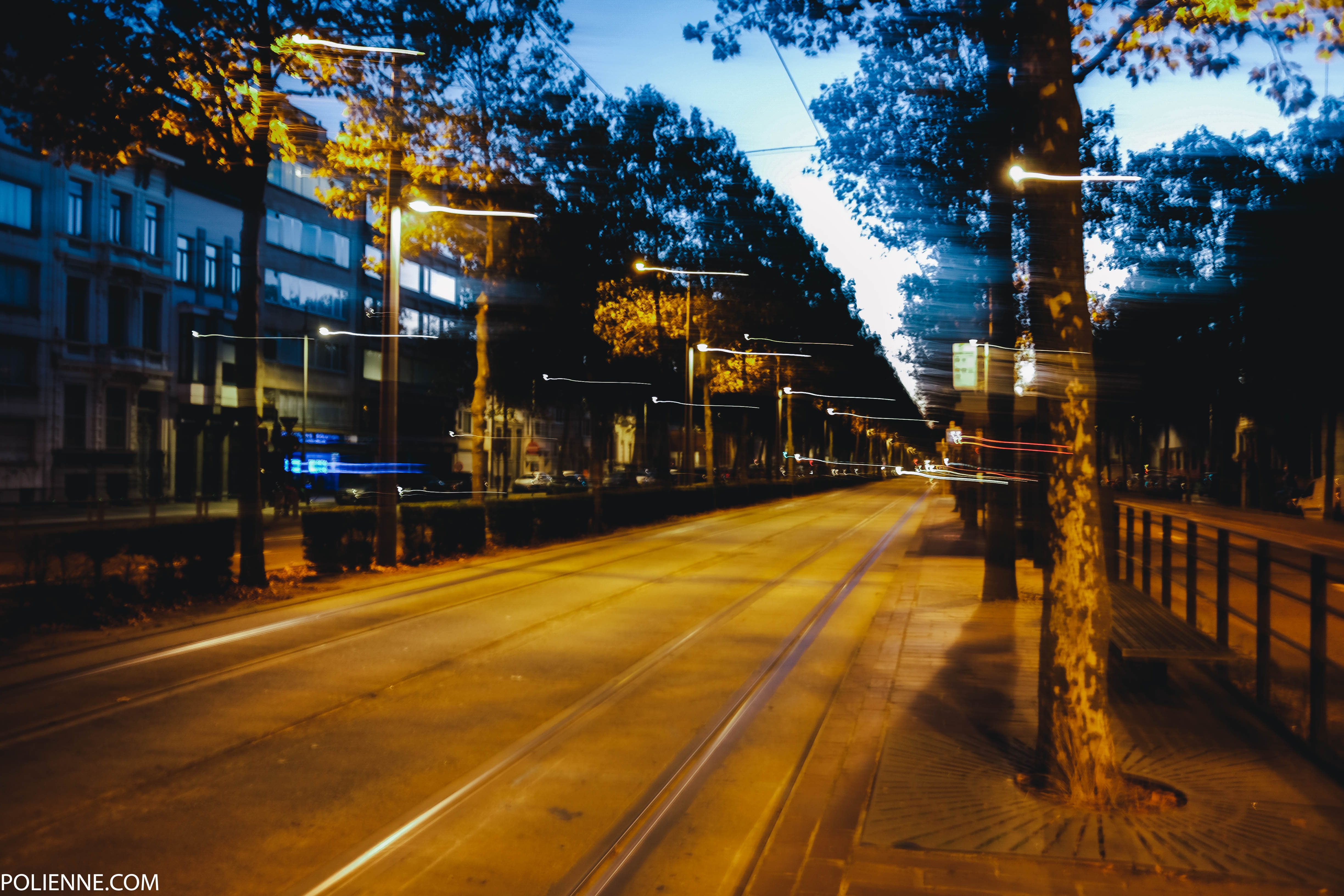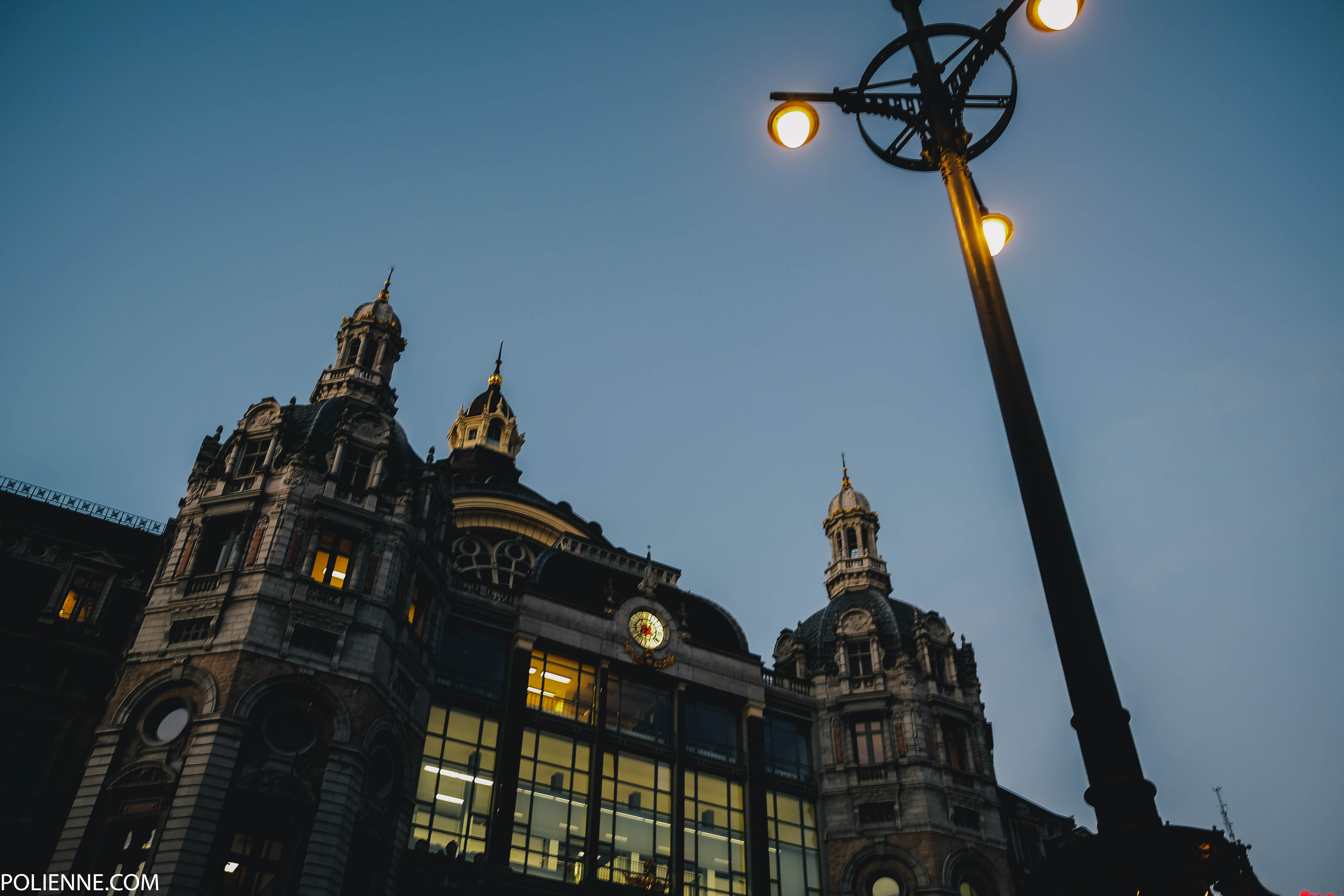 07h29
Reason of my early morning wanderings a few weeks ago? A train to Paris! I was invited by French lingerie brand Etam to attend their 100th anniversary show at Paris Fashion Week, and since it would be my first show EVER, I was pretty excited! But first, that much desired coffee.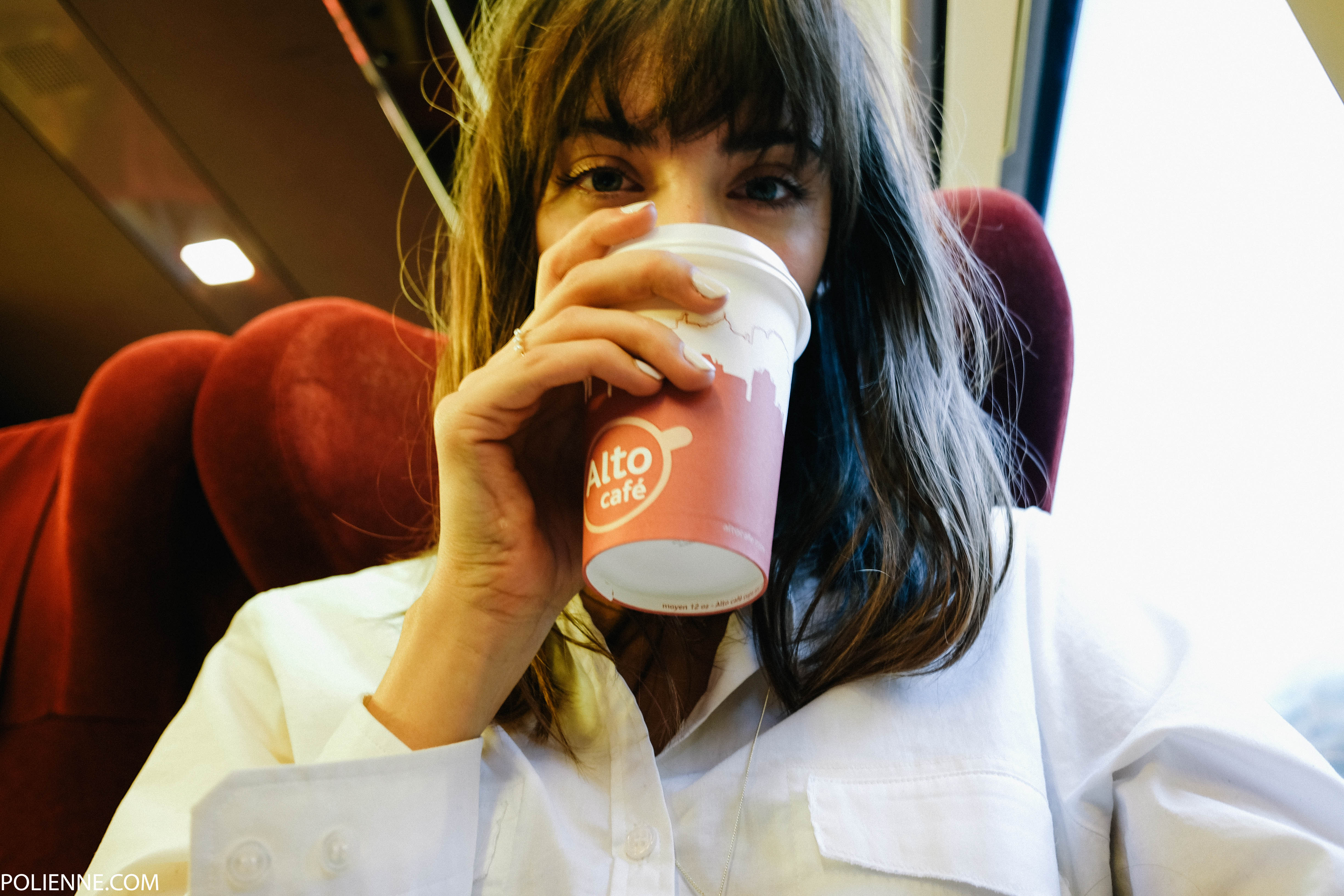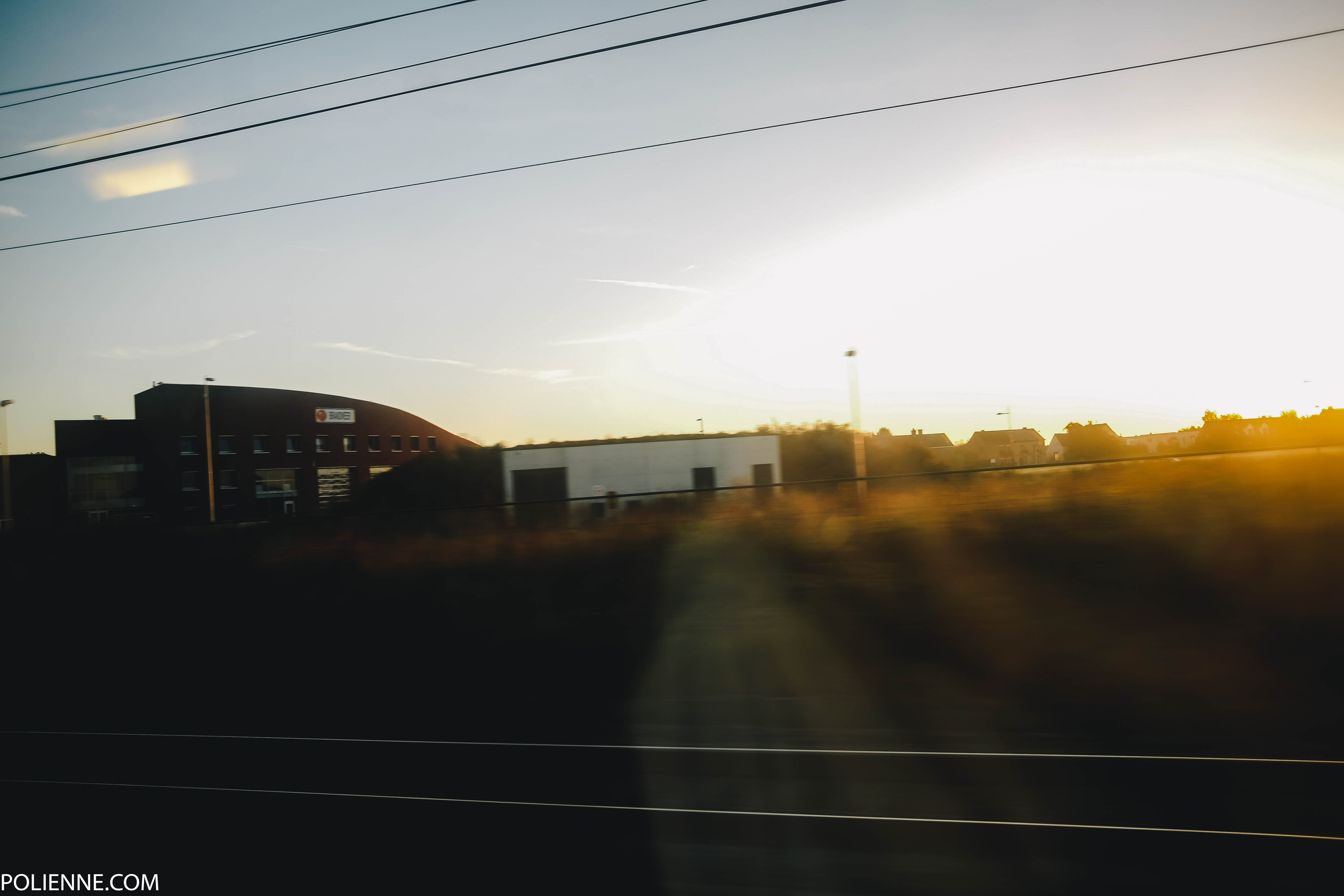 09h35
Arrival in Paris! Here's my outfit of the day: a pair of straight AG Jeans denim, my beloved & Other Stories sandals, a simple white shirt and that really awesome Essentiel jacket. Or, the outfit you've already seen here!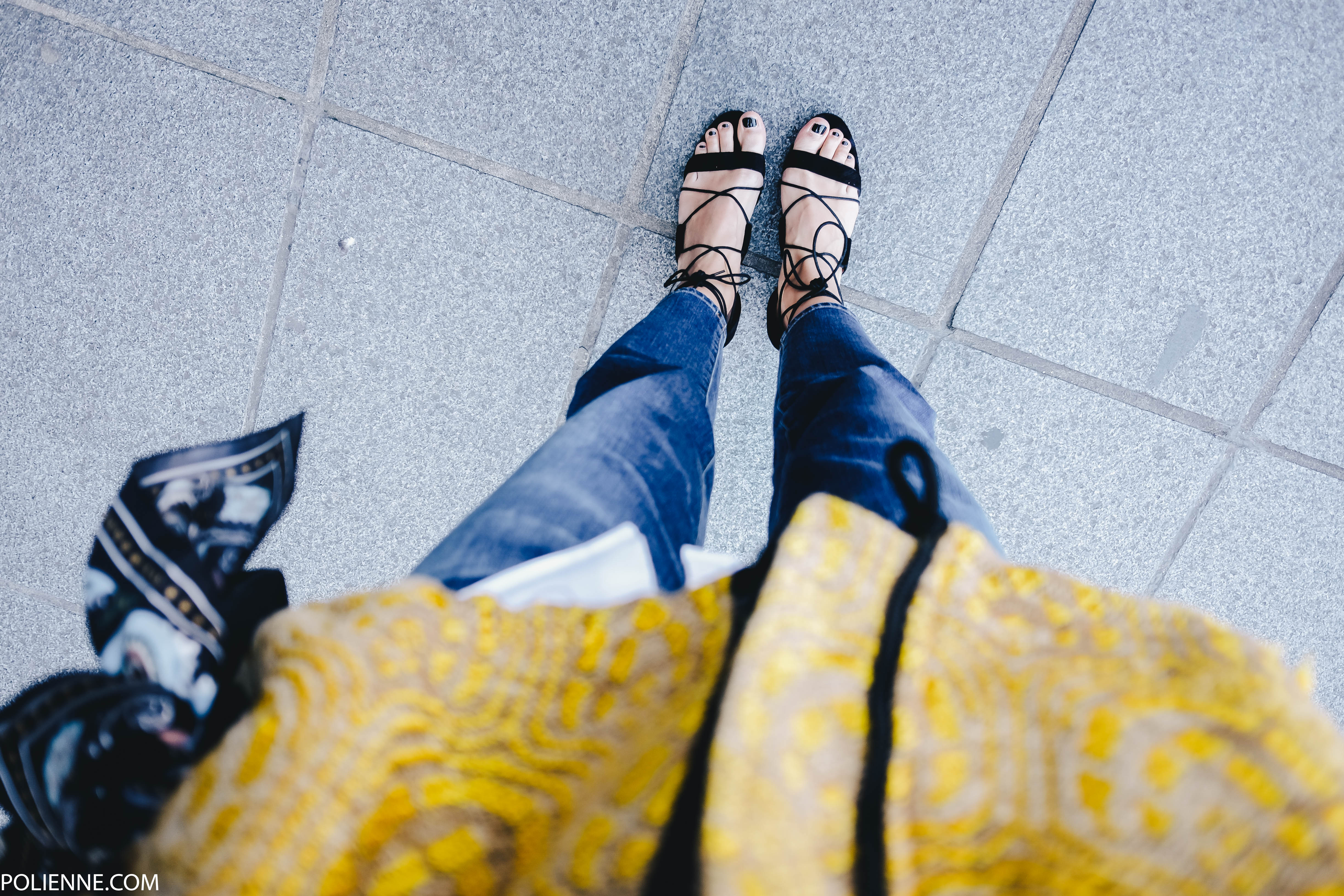 10h45
First stop of the day: the Etam press conference at the location of the show, Centre Pompidou <3 Since the weather was super clear, we had a stunning view over Paris.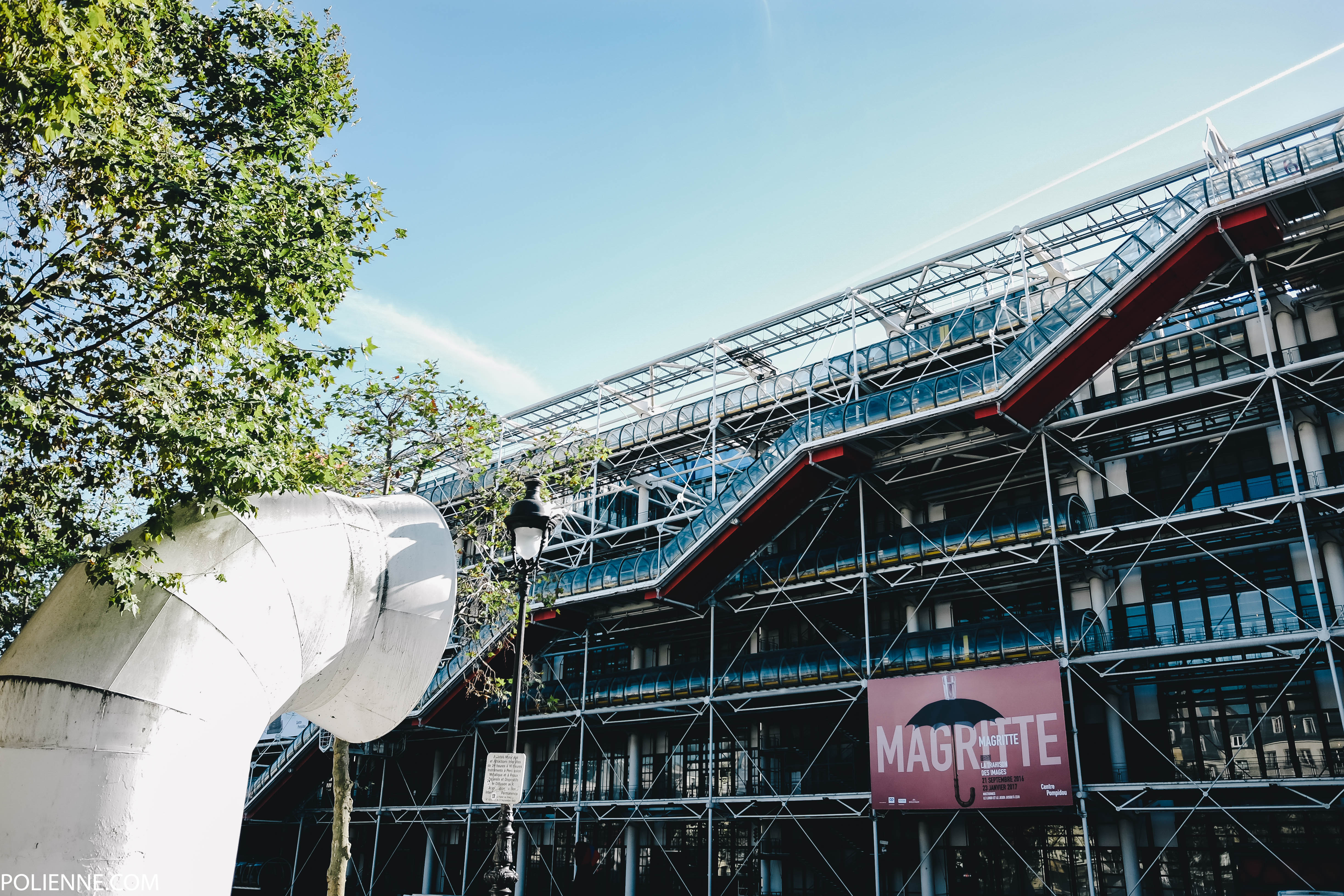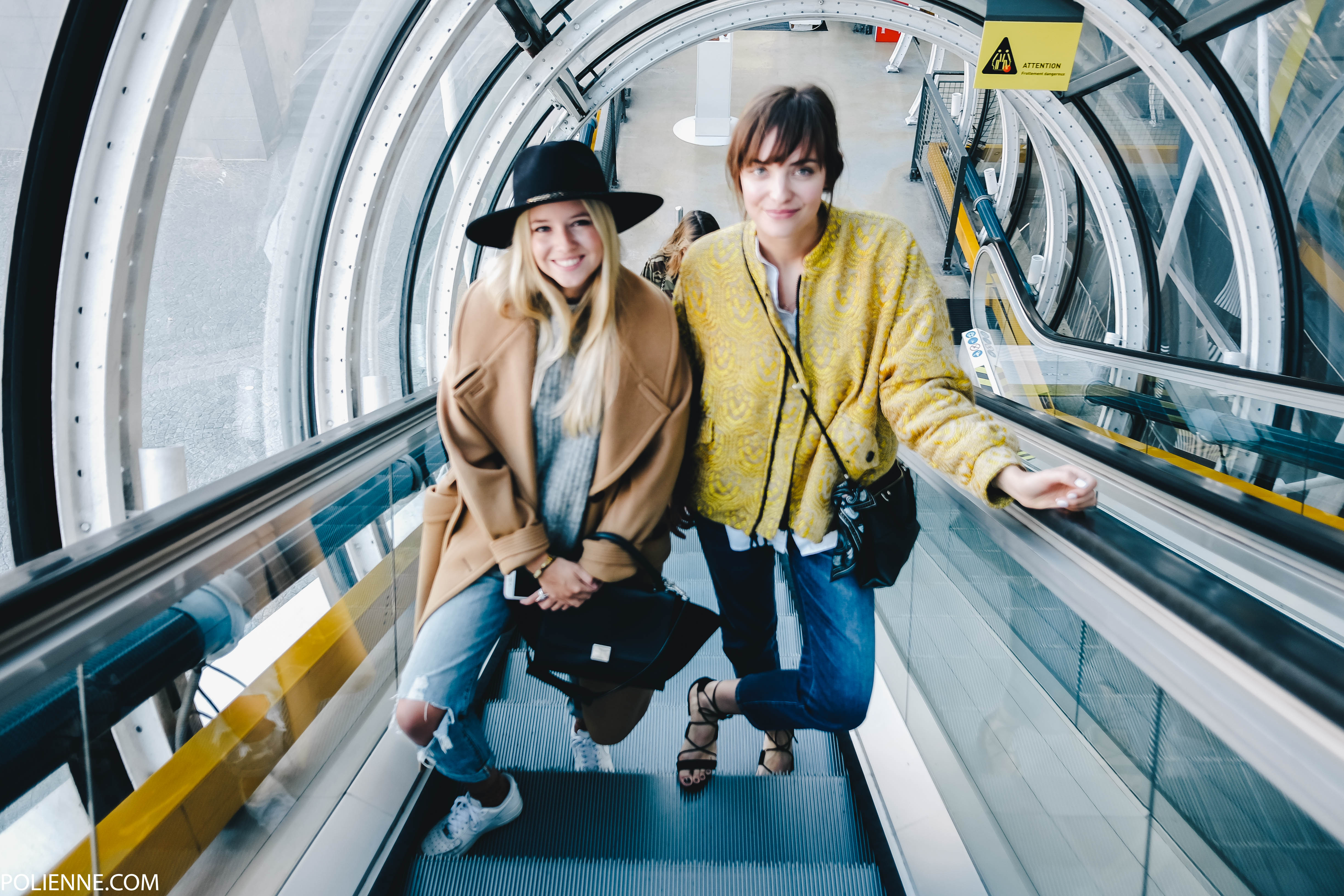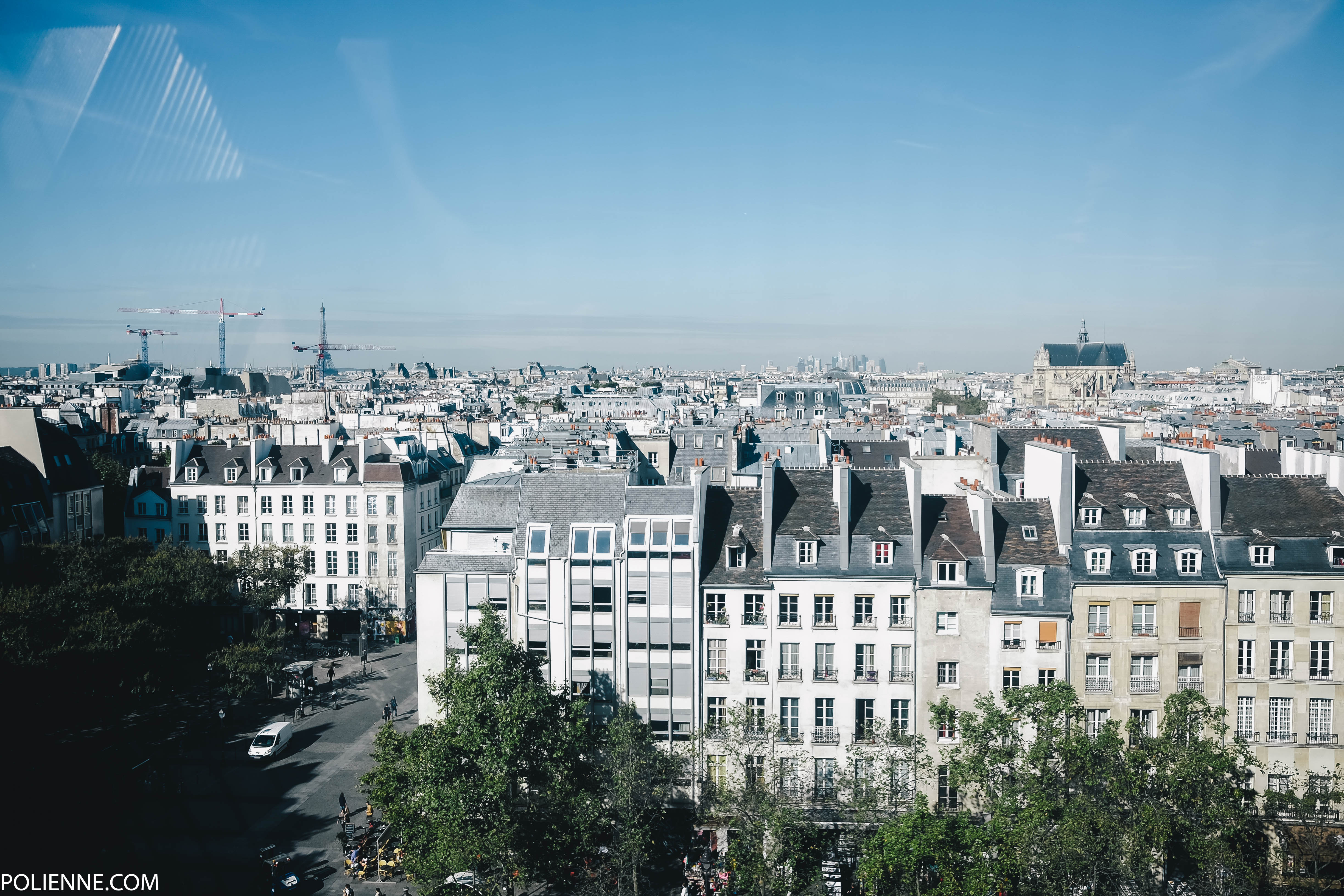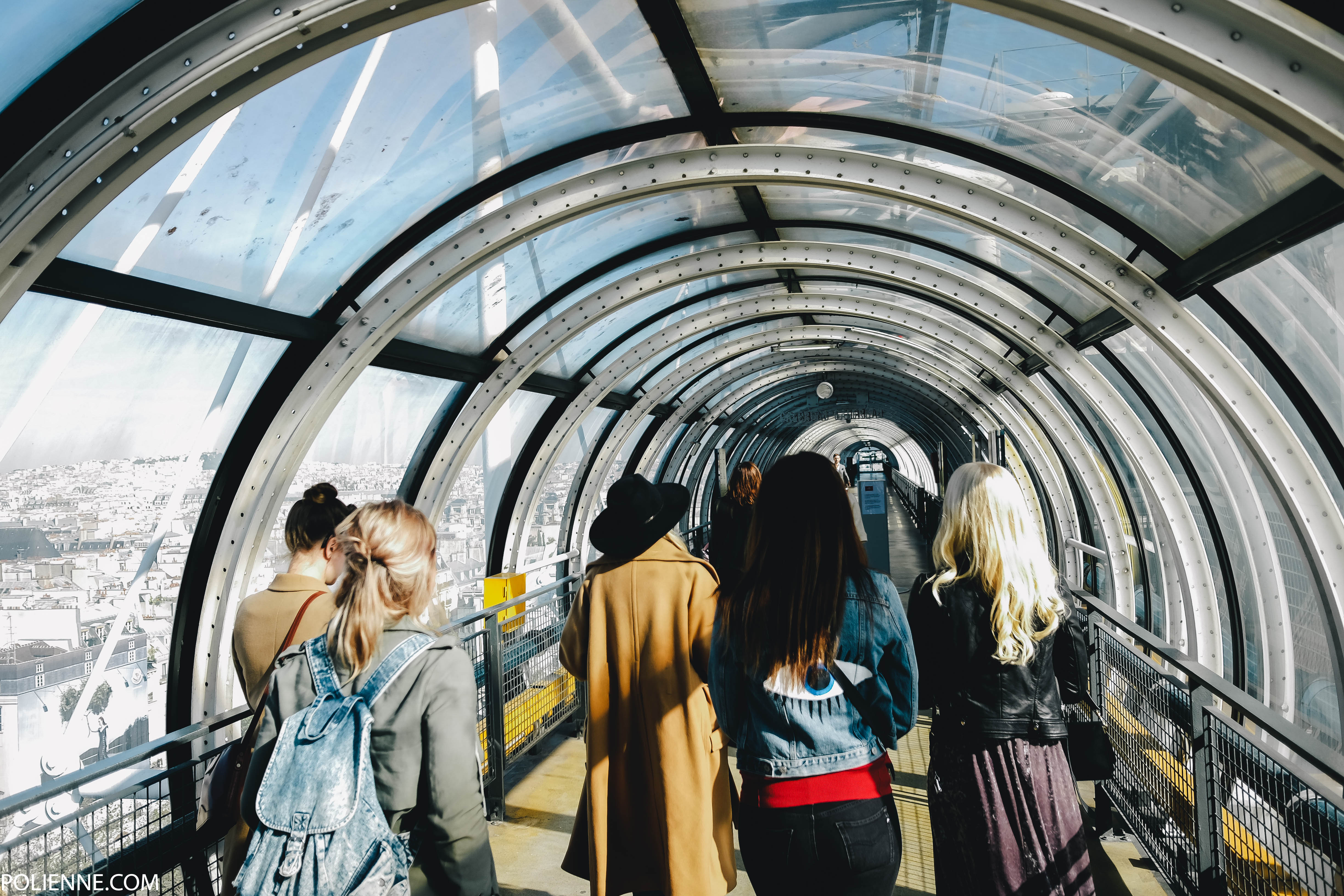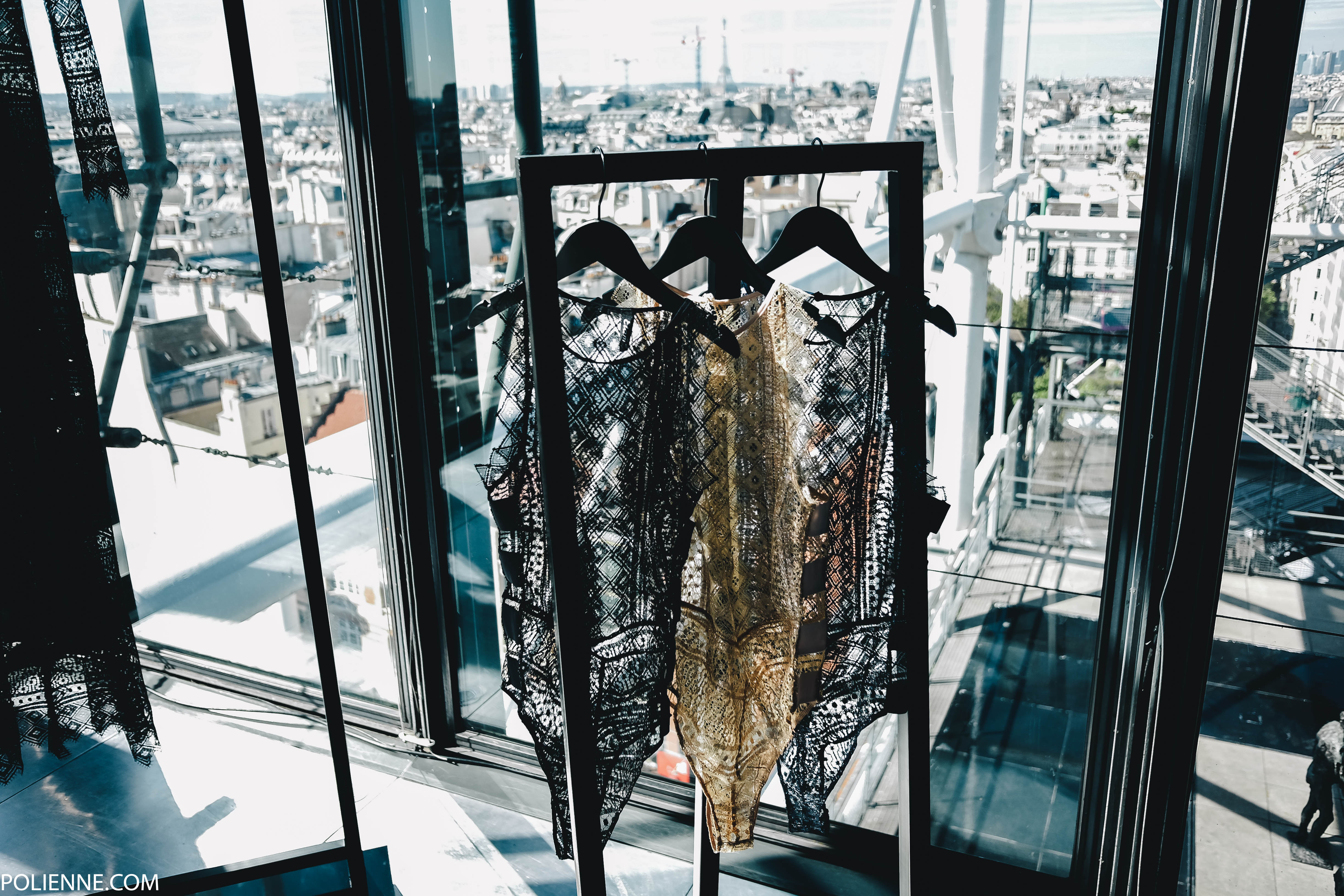 12h08
Checking in in our FAB hotel (Hôtel Bachaumont, a recommendation!) and discovering our personal invitation for the show and a lovely little gift from Etam.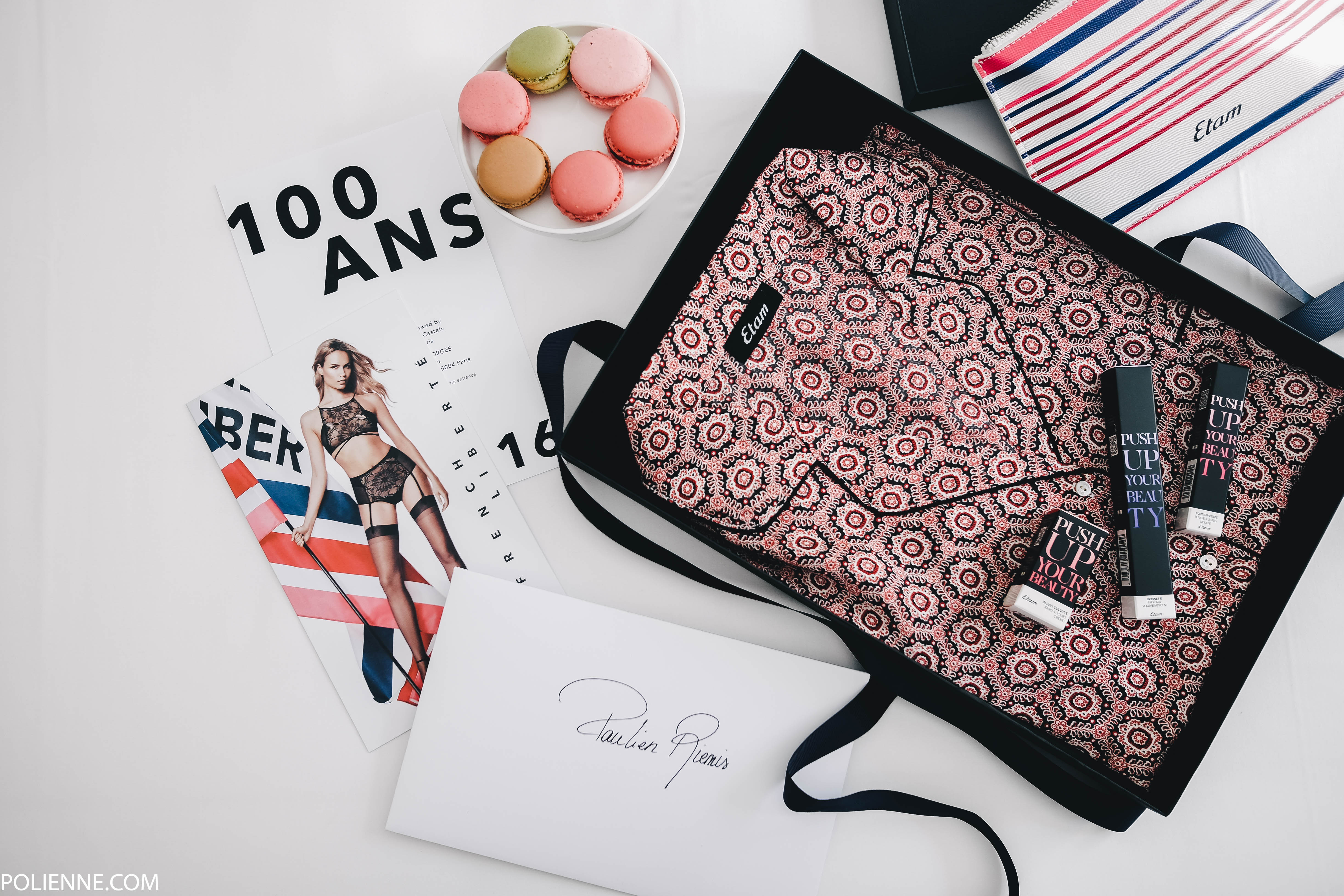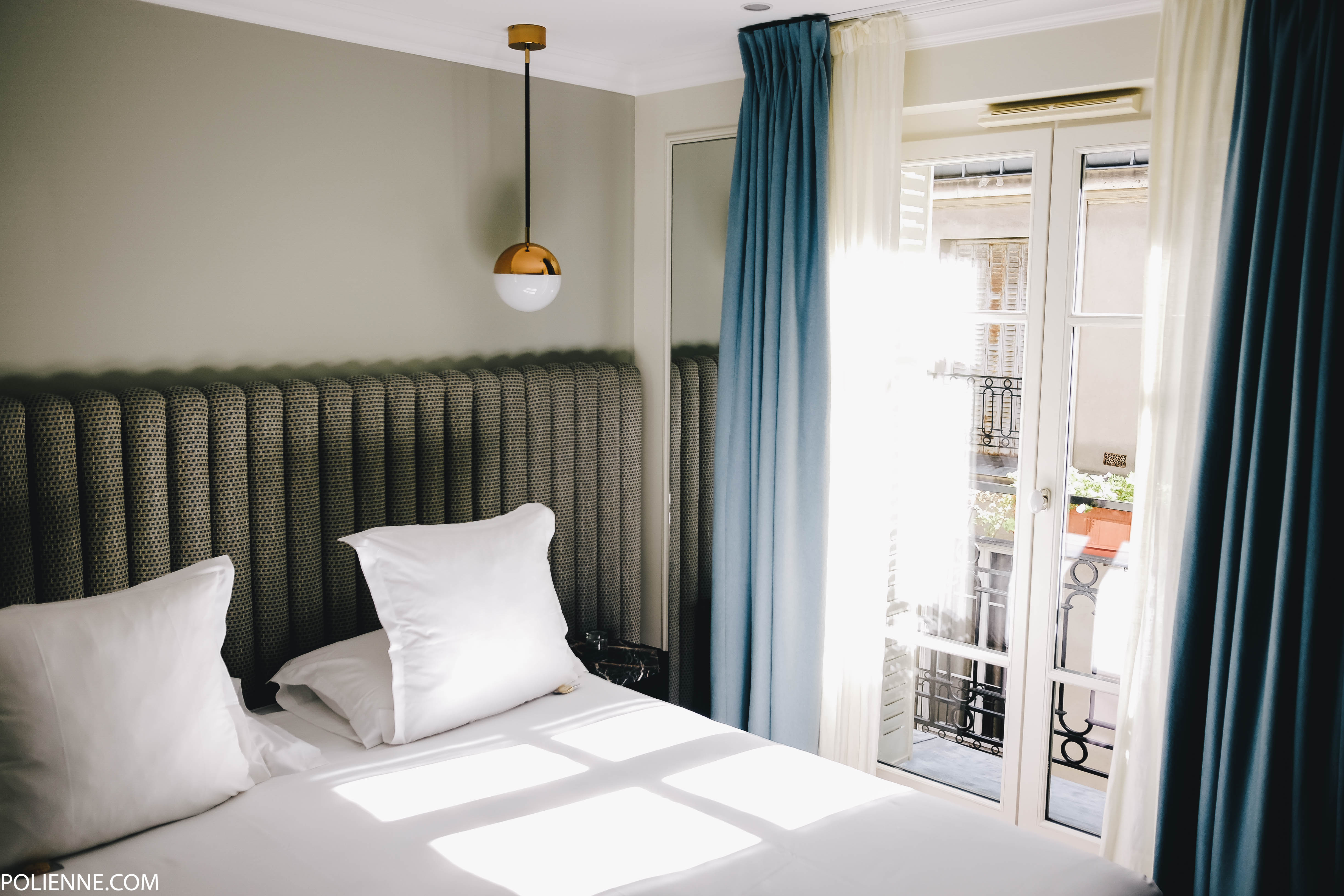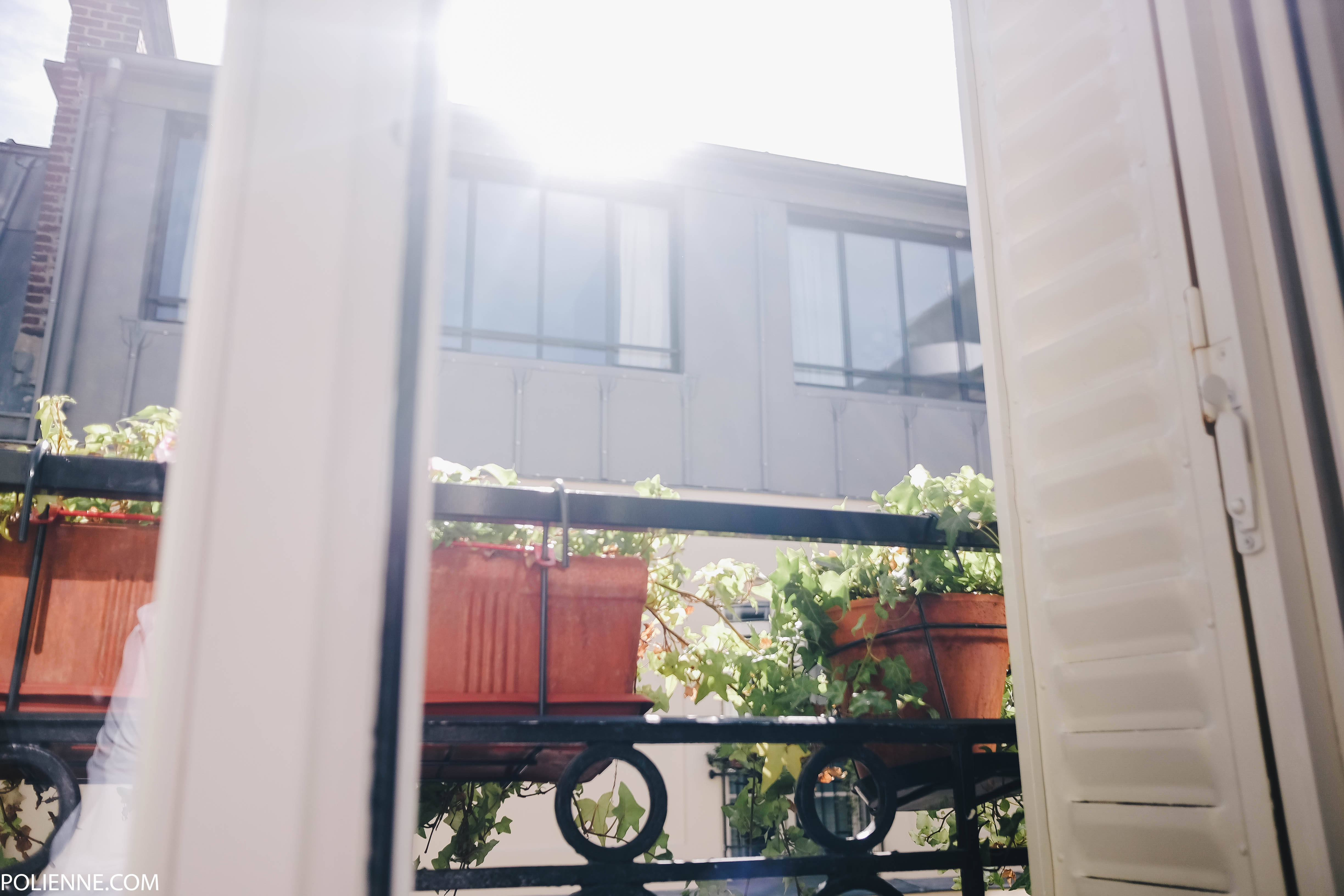 13h42
A quick lunch with the Belgian crew and the obligatory outfit shoot on the cobble stones of the second arrondissement.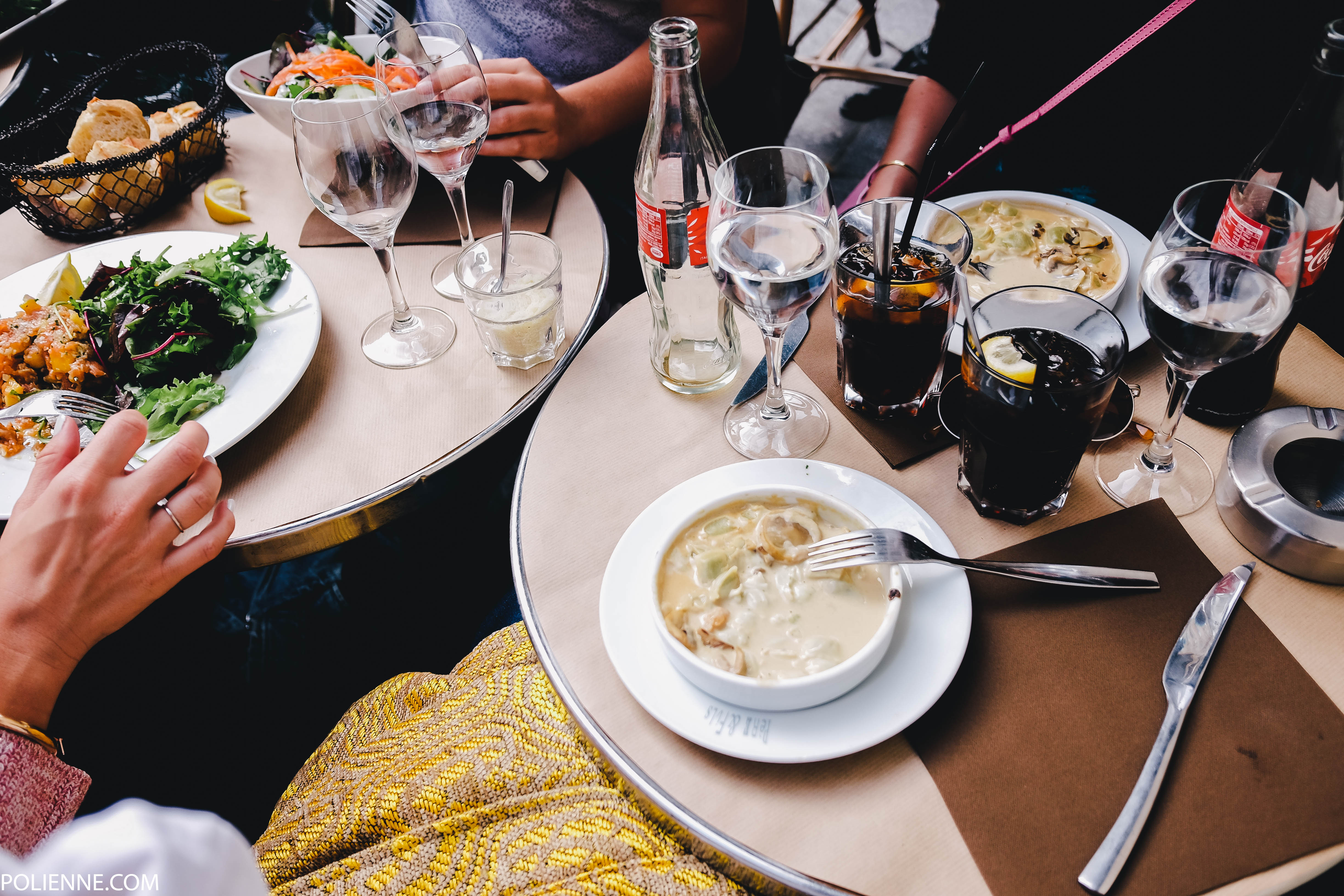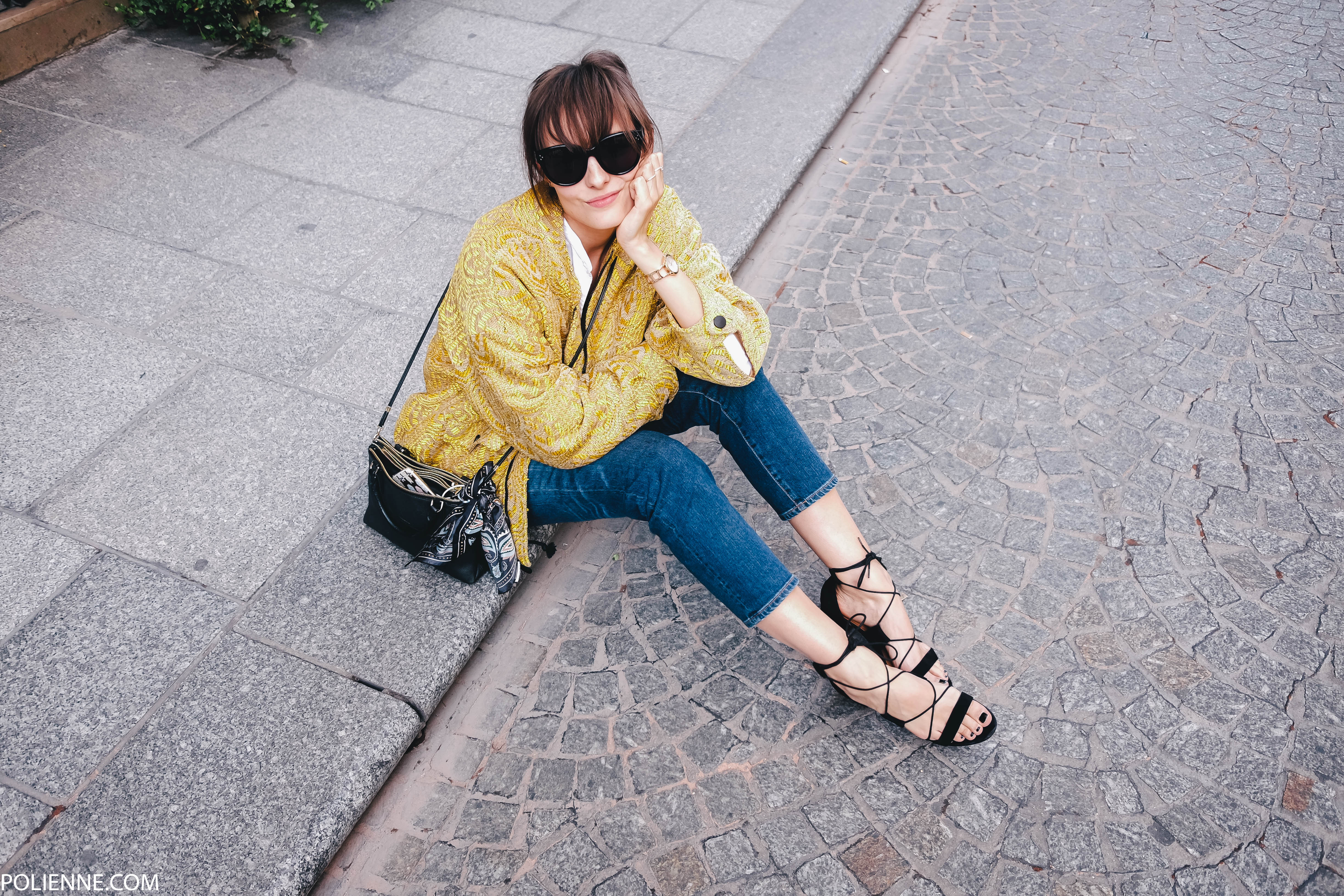 19h08
All dressed up and ready to attend the show! I wore my Samsøe & Samsøe velvet dress, my & Other Stories sandals and my Patricia Pepe purse. Nathalie and I took the cab a bit earlier for a huge surprise…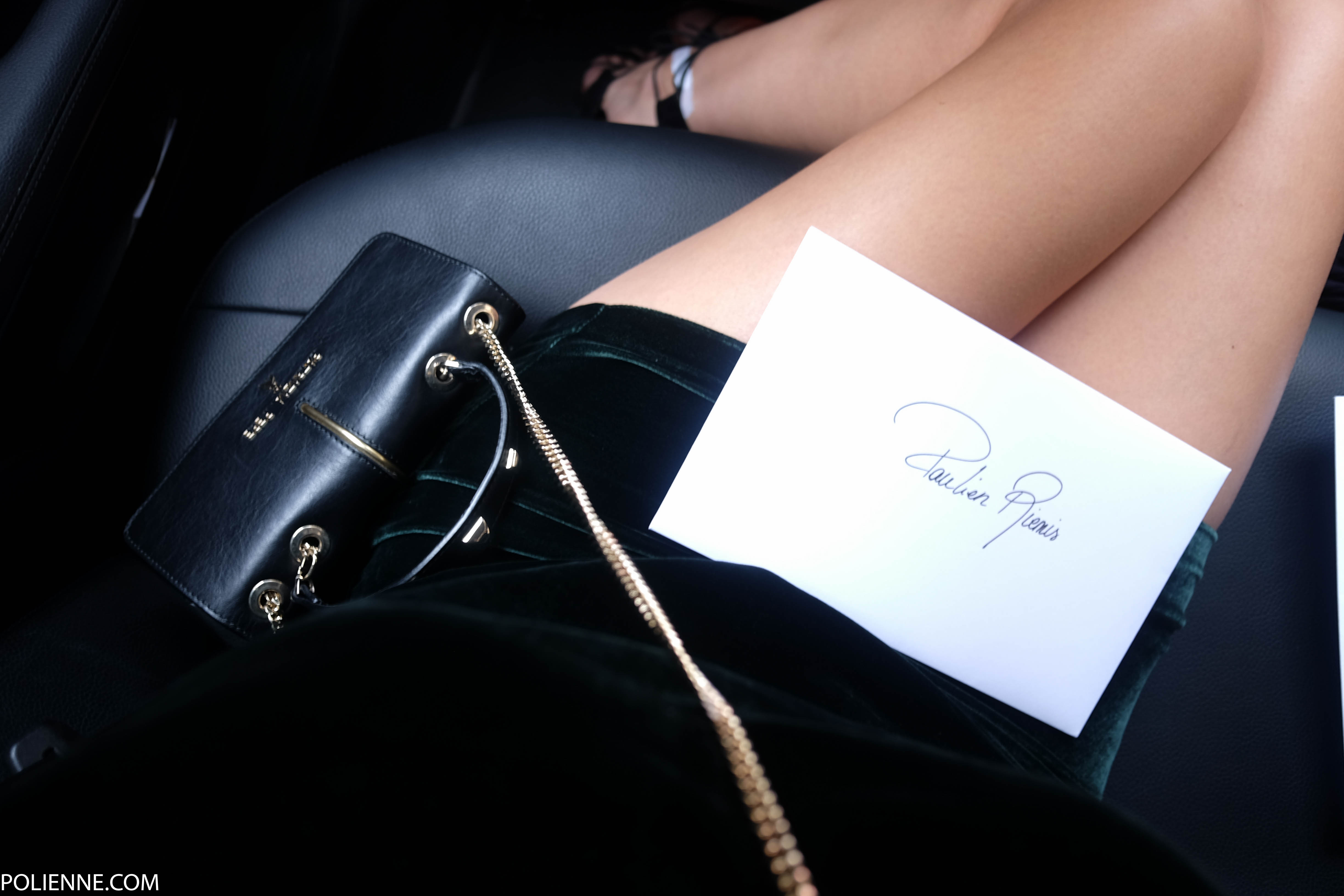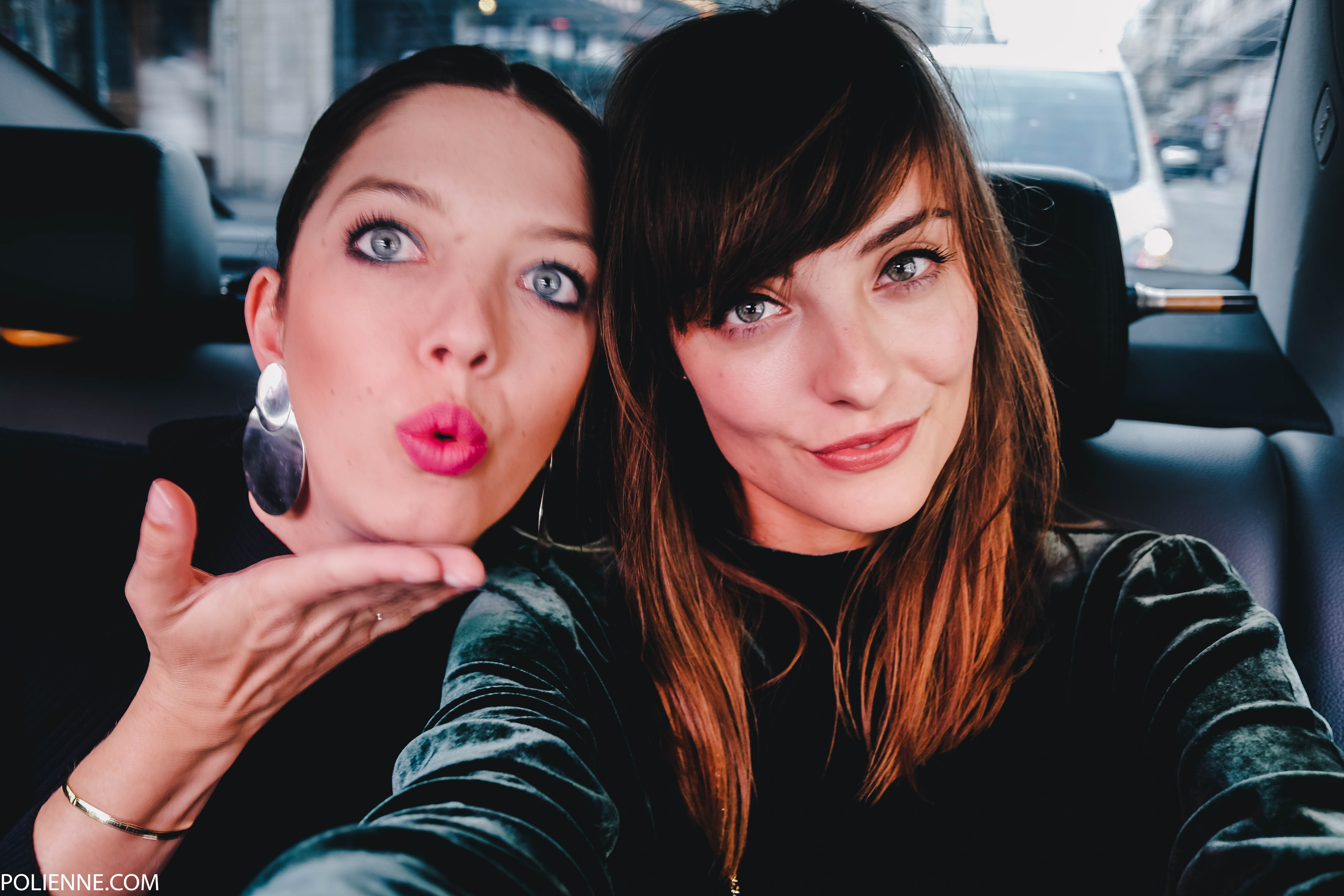 19h30
I was invited for an exclusive peek behind the Etam backstage curtains! My modeling history taught me everything about backstages, but it's entirely different when you enter one as an outsider! But maybe the presence of top models like Eniko Mihalik and Constance Jablonsky might had something to do with that too… #starstruck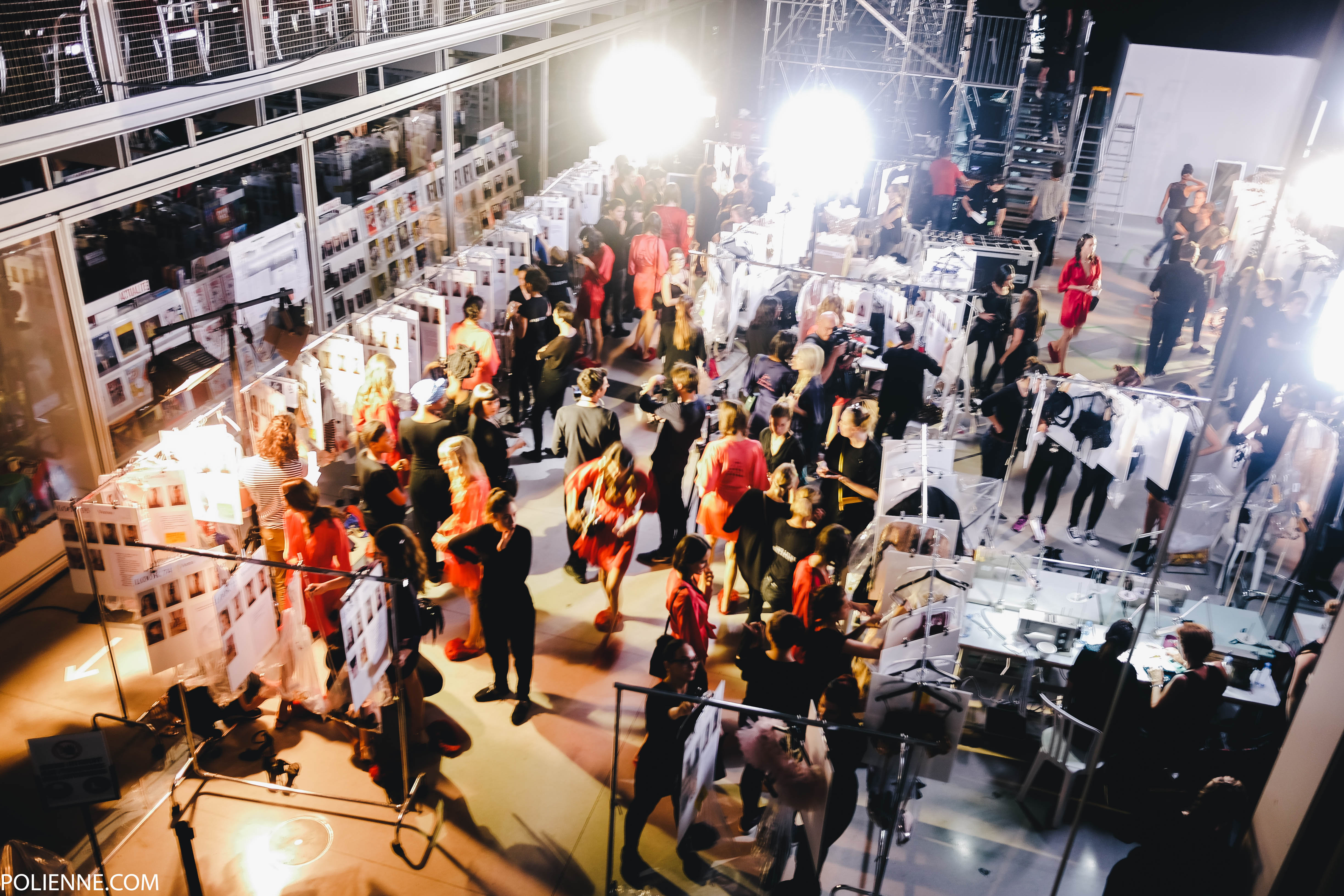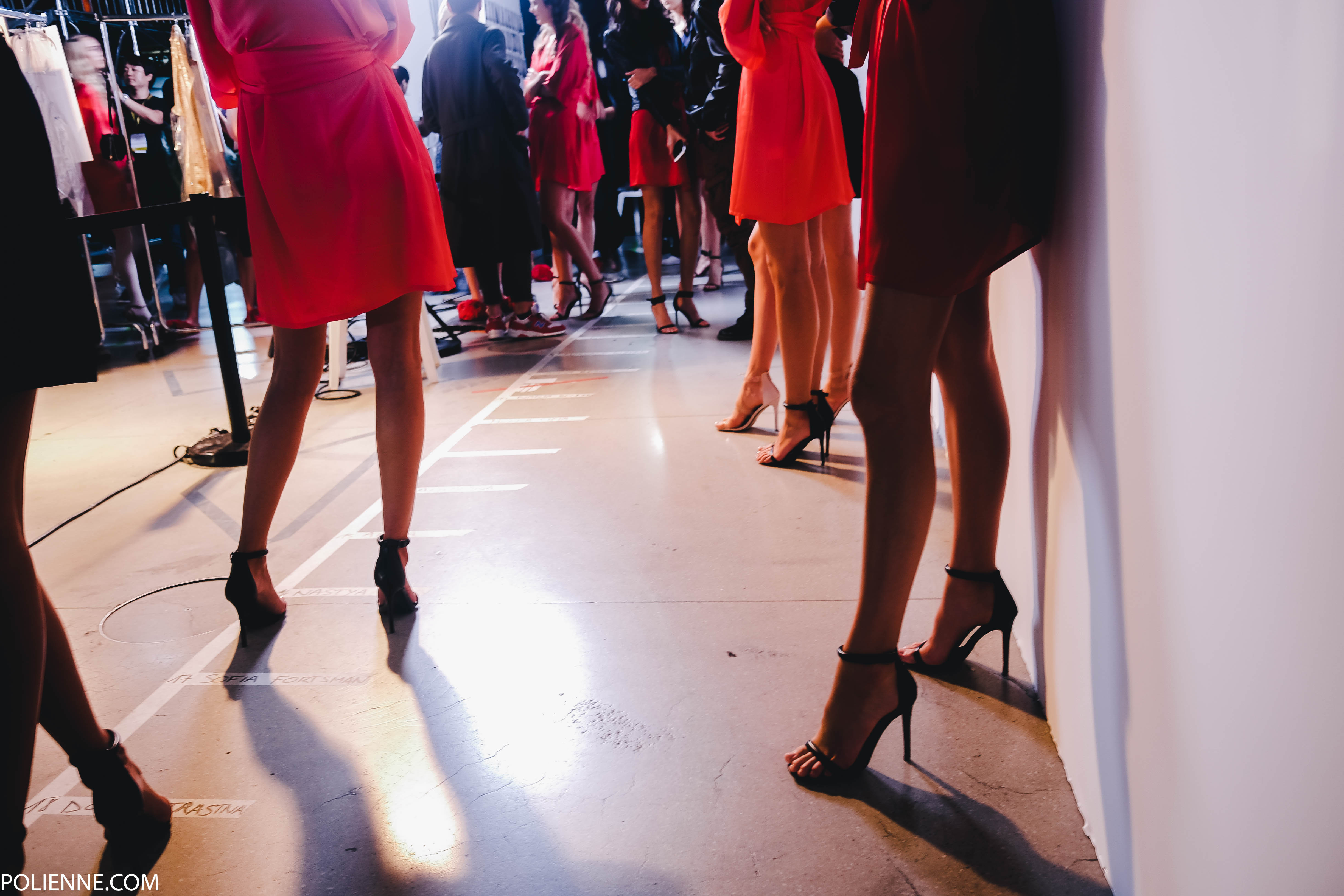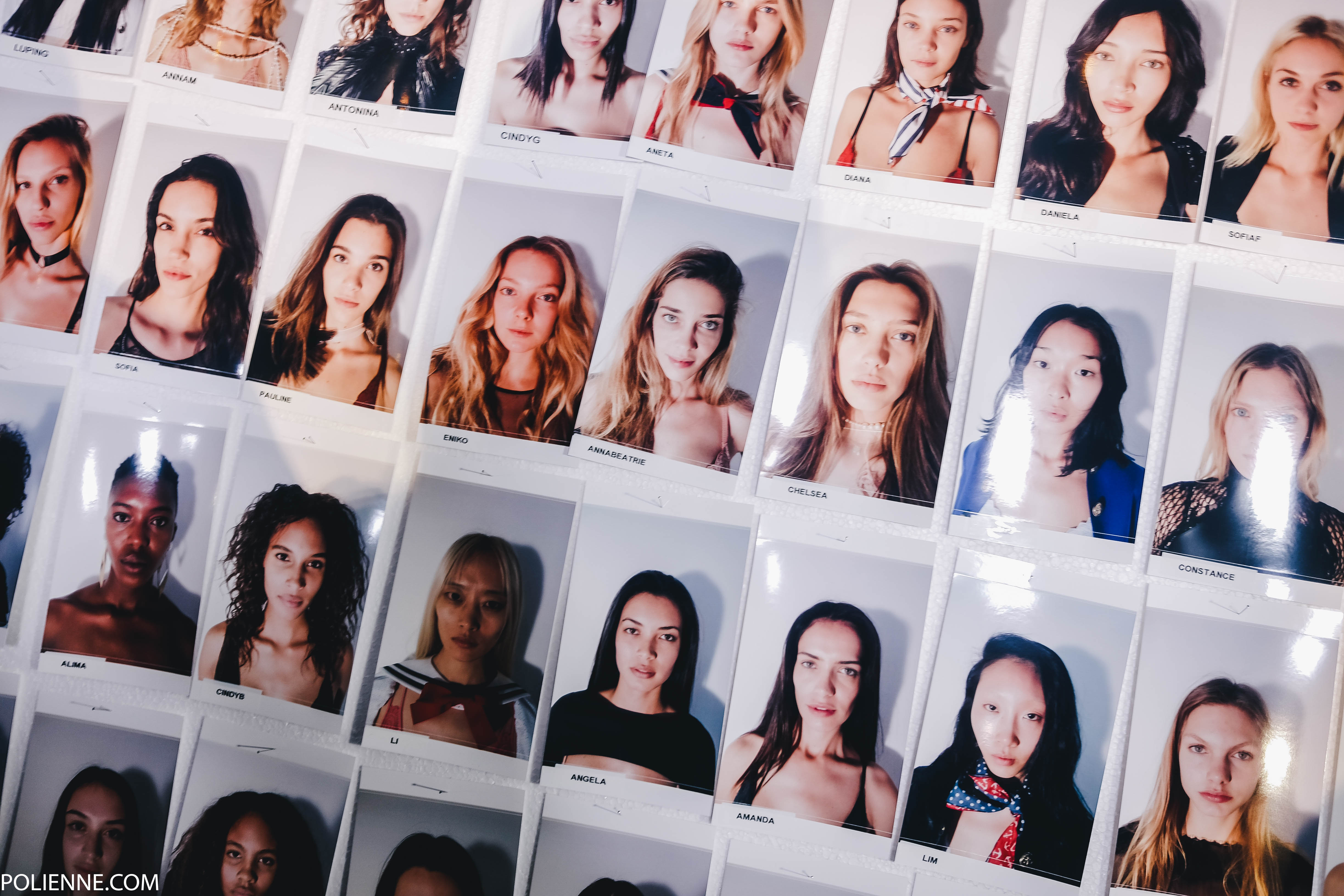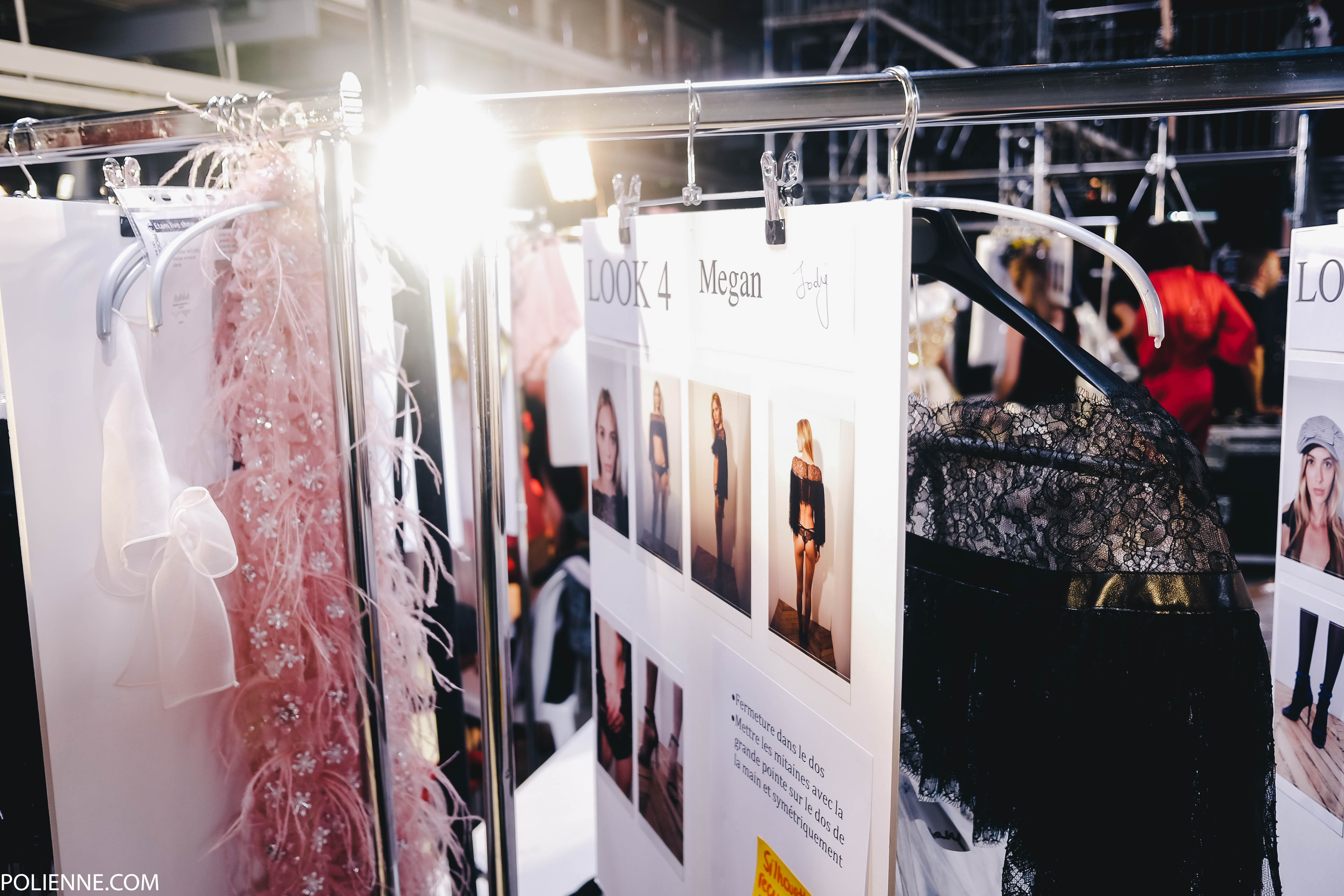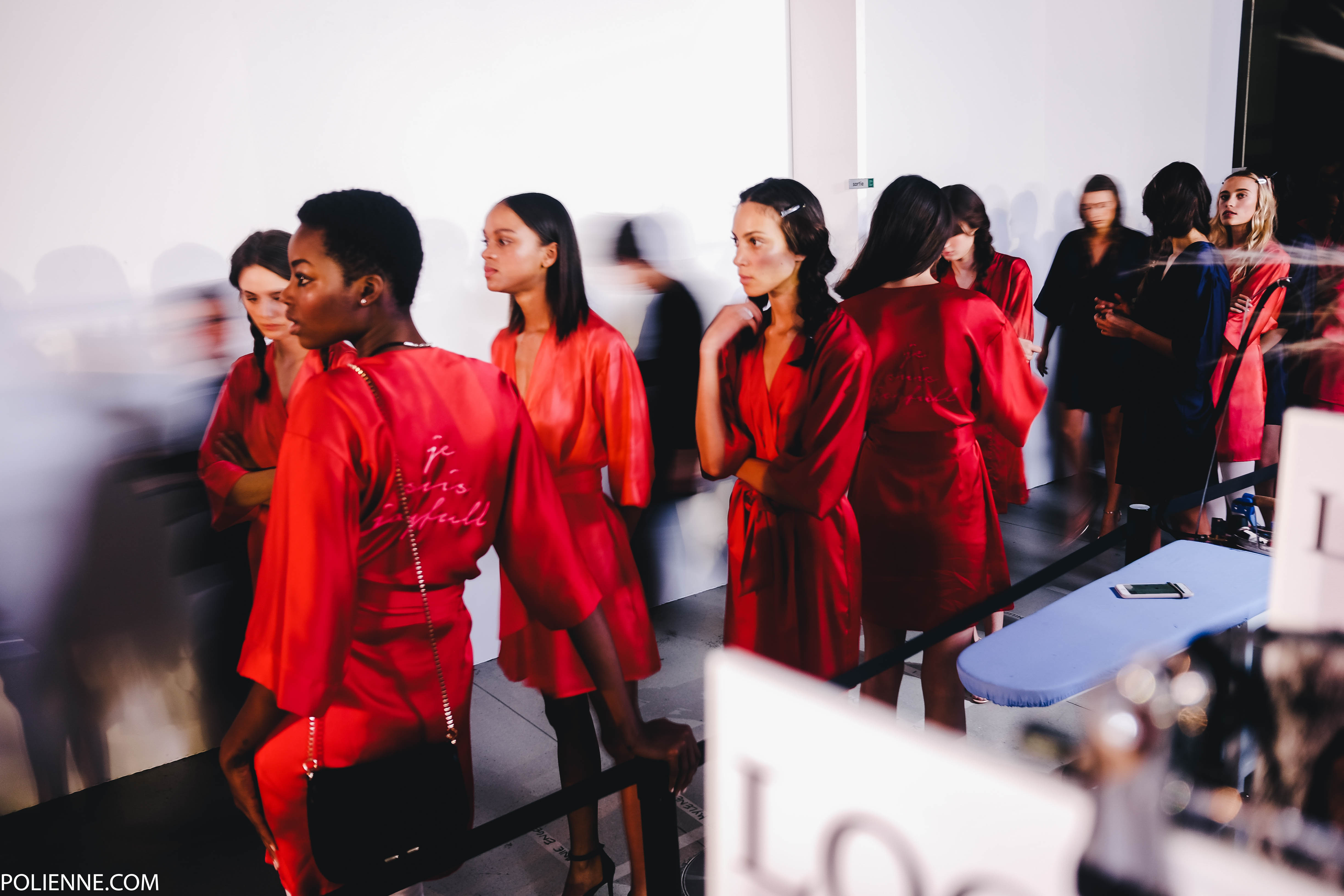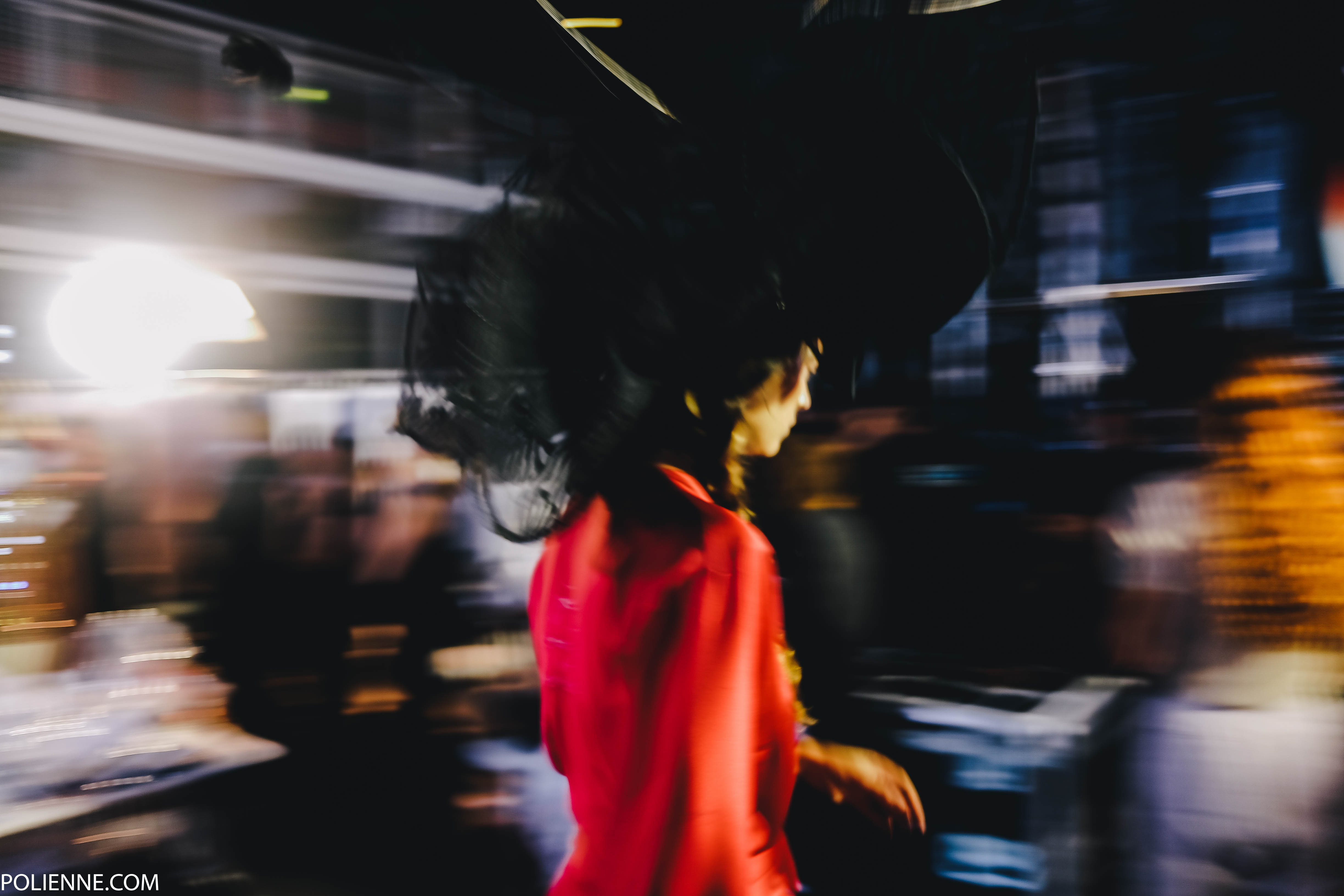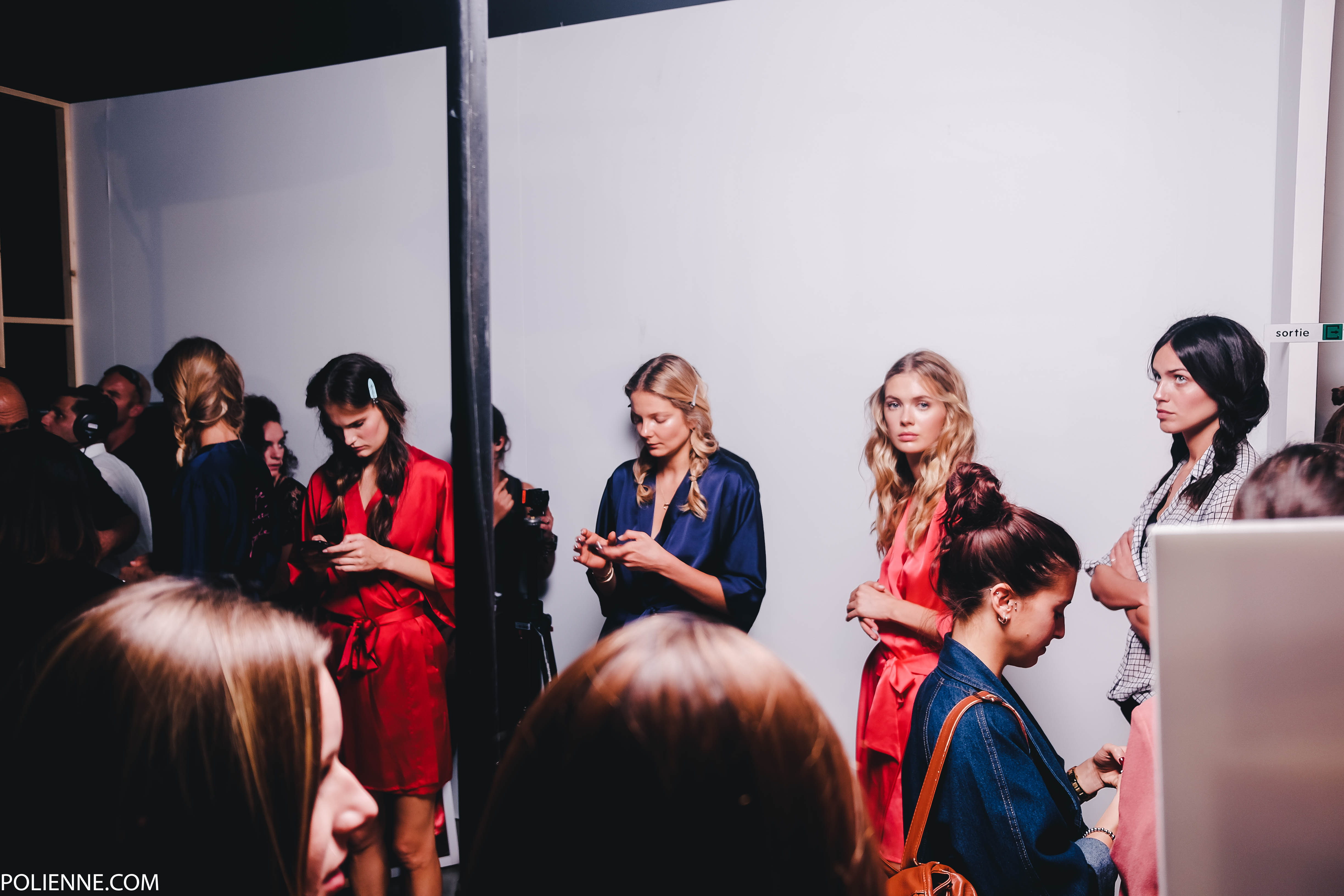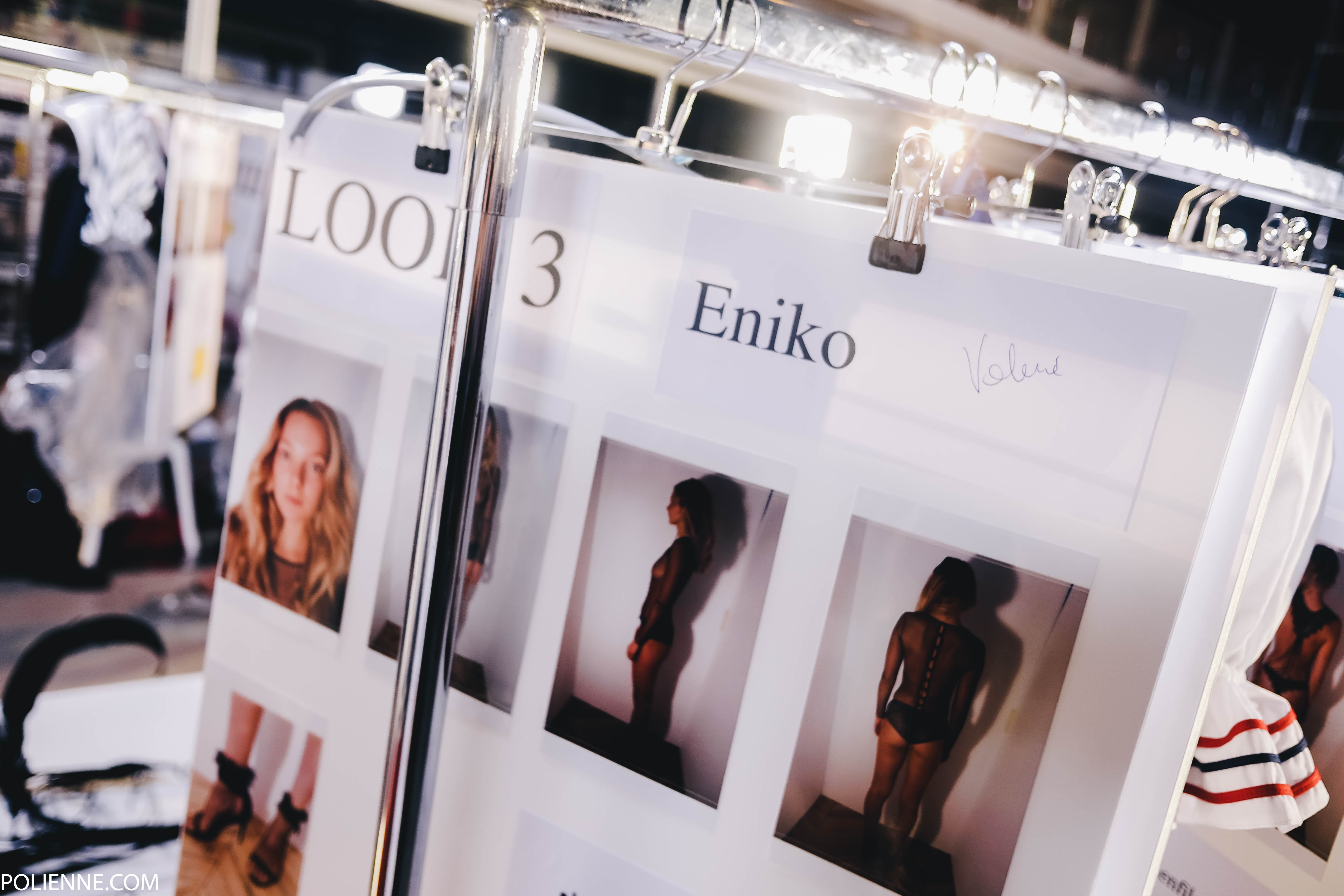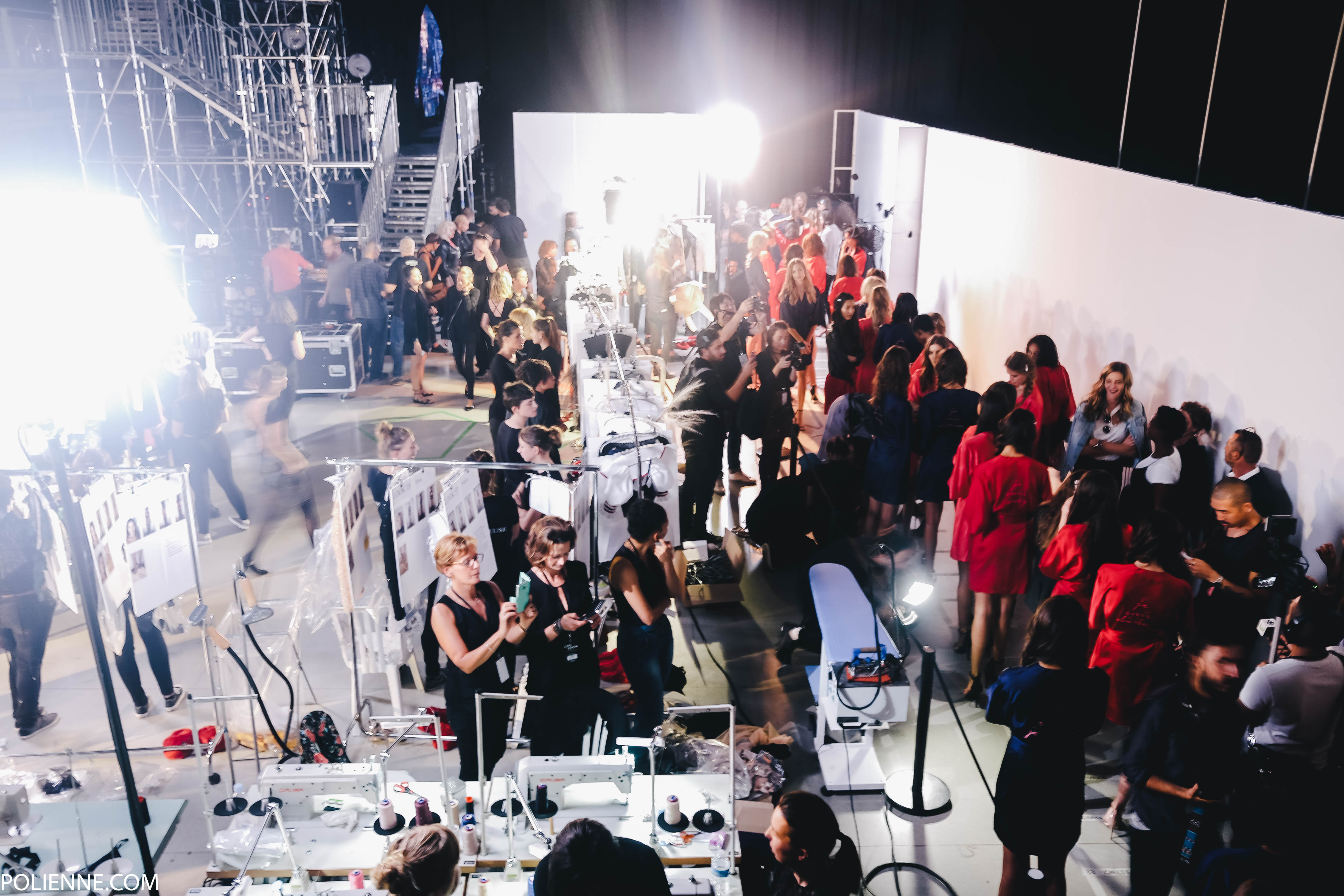 21h30
Showtime! I got a second row seat straight across Natasha Poly, Kristina Bazan, Natalia Vodianova and Monica Cruz. Wait whatttttt? Experiencing the show from that close was magical, especially with live performances from big names like Dua Lipa! My fave part? The finale of course, where all the models happily strutted down the catwalk one last time.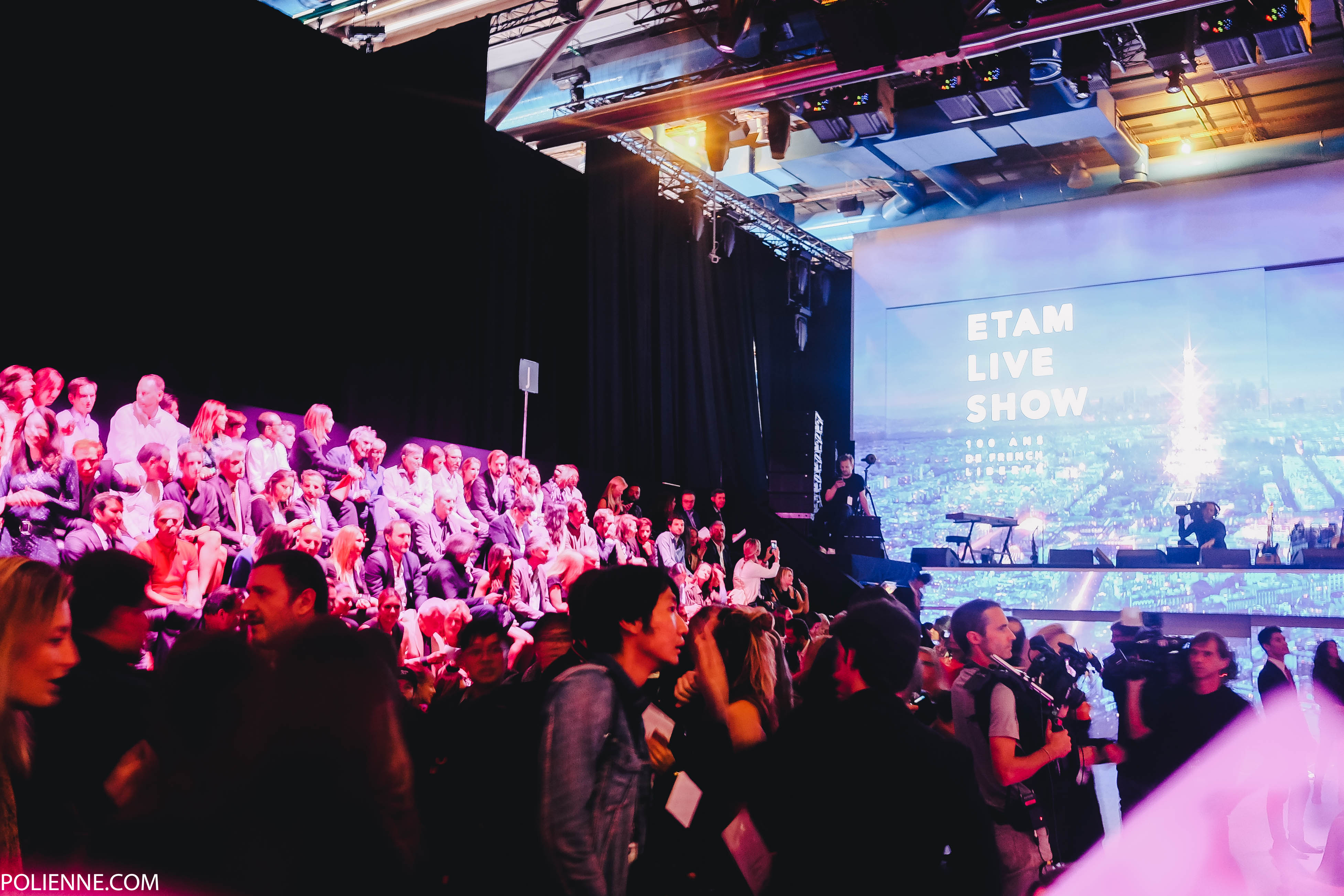 23h12
The dinner and mini afterparty took place in Paris' hottest venue Castel. Barely any light, no phone reception at all and lots and lots of red velvet.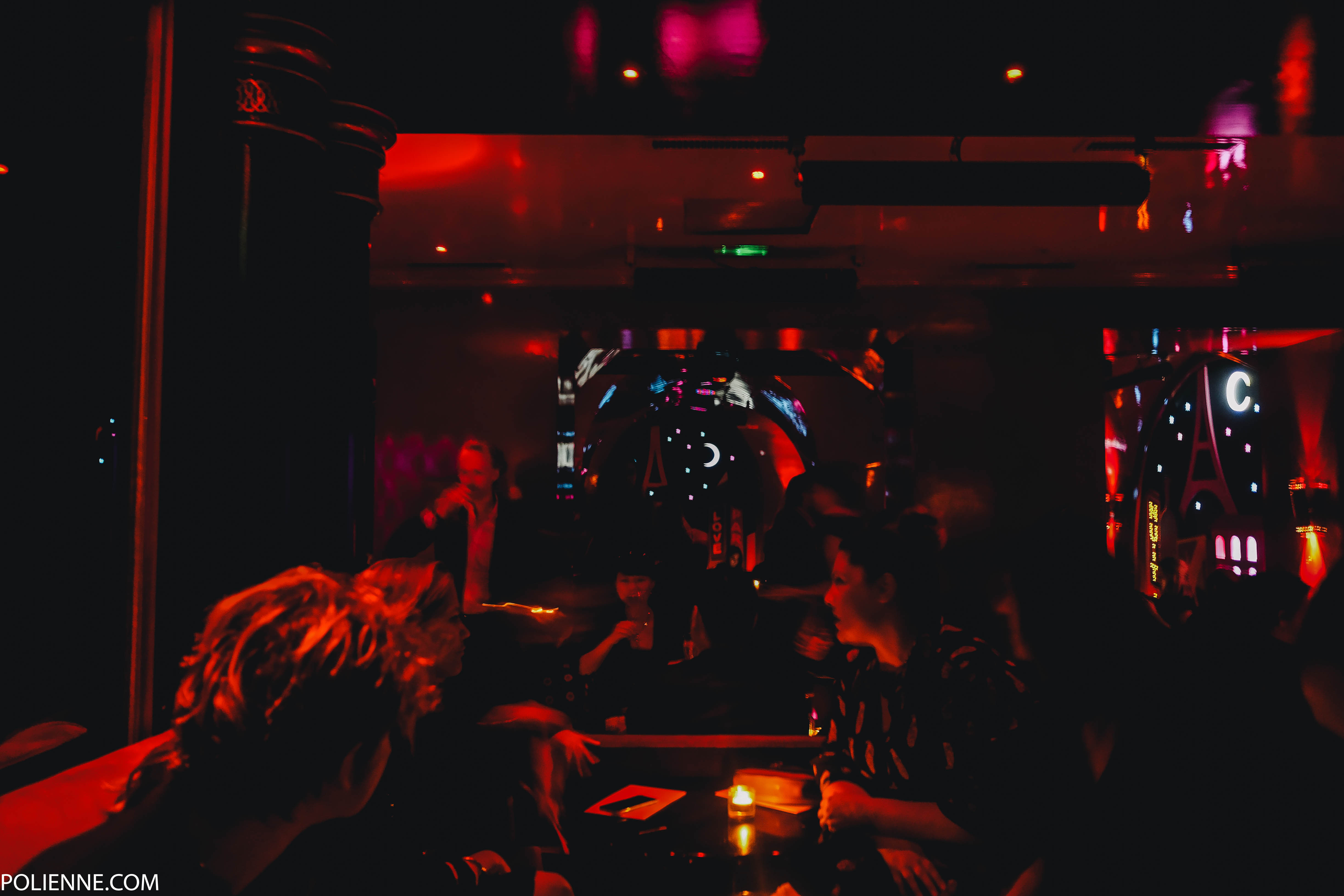 Et voilà, my trip to Paris from hour to hour! Hope you enjoyed reading!