Like many of you, one of my shopping habits is looking for the ultimate basic. Whether it be the ultimate leather jacket, the ultimate scarf or the ultimate pair of bright pink shoes: every category has its own acme, or in other words a piece that represents perfection of the category expressed.
In this case I bumped into two acmes in 1 week! Firstly I found this incredibly soft pink cashmere knit, which is definitely the prettiest one I came across so far (that is still affordable). Whenever in doubt, just wear pink cashmere. Period. Next up is that fantastic PU A-line skirt that I dug up from the very last sales rayons at H&M (unfortunately sold out now). It's actually a size 42 and it actually fits perfectly. Thanks weird sizingssssss!
And together, these two pieces team up to deliver the ULTIMATE effortless feminine outfit. Tadaa.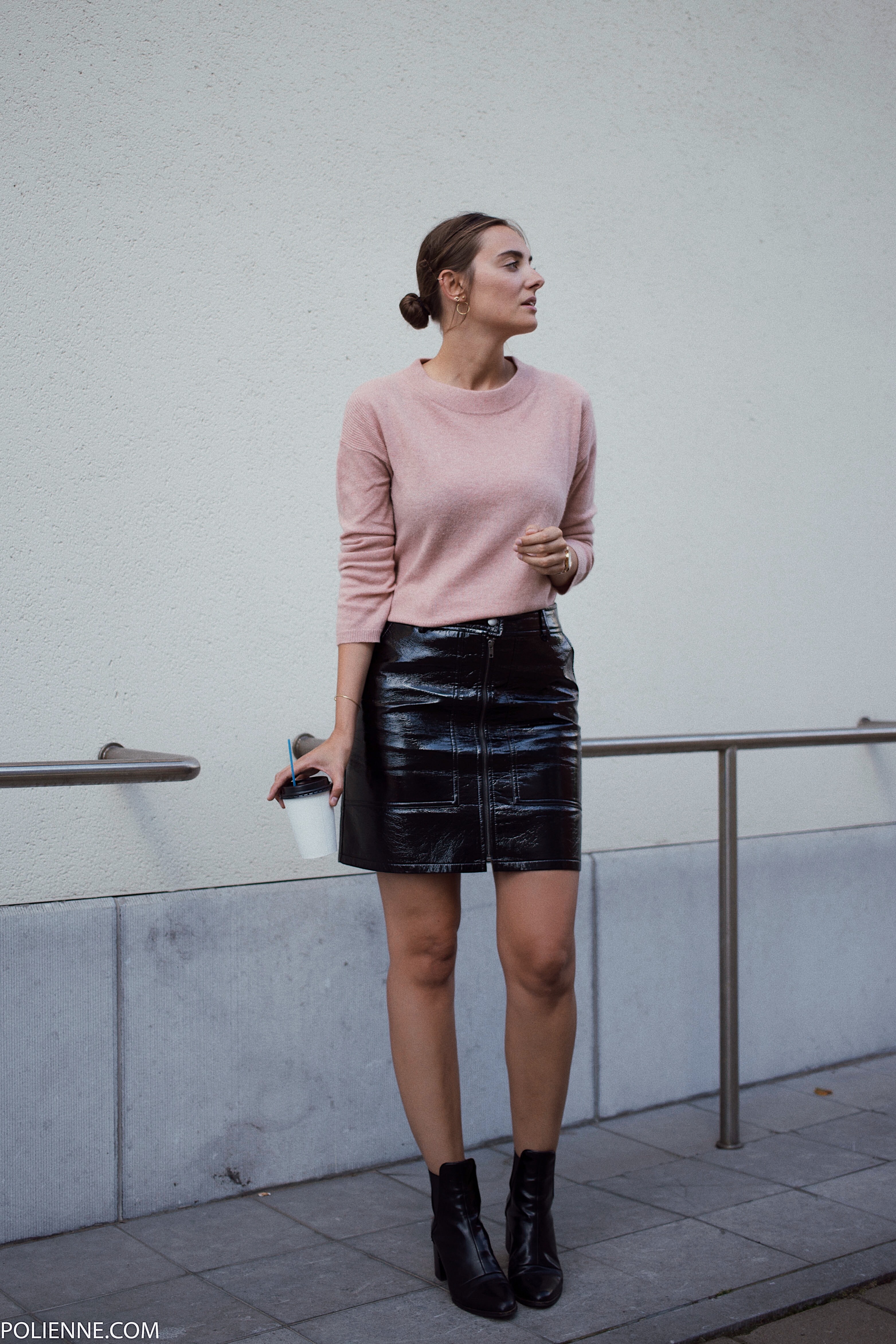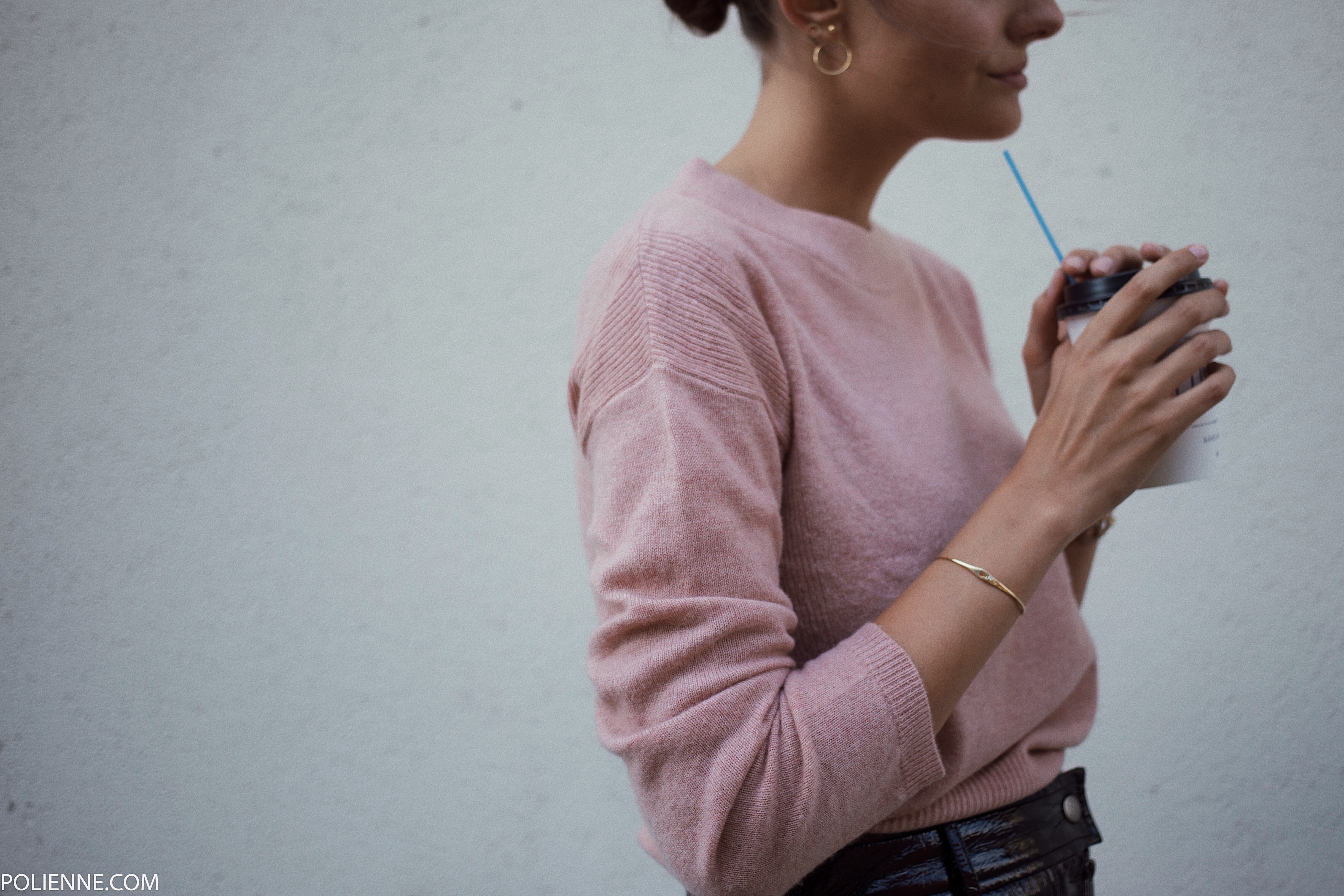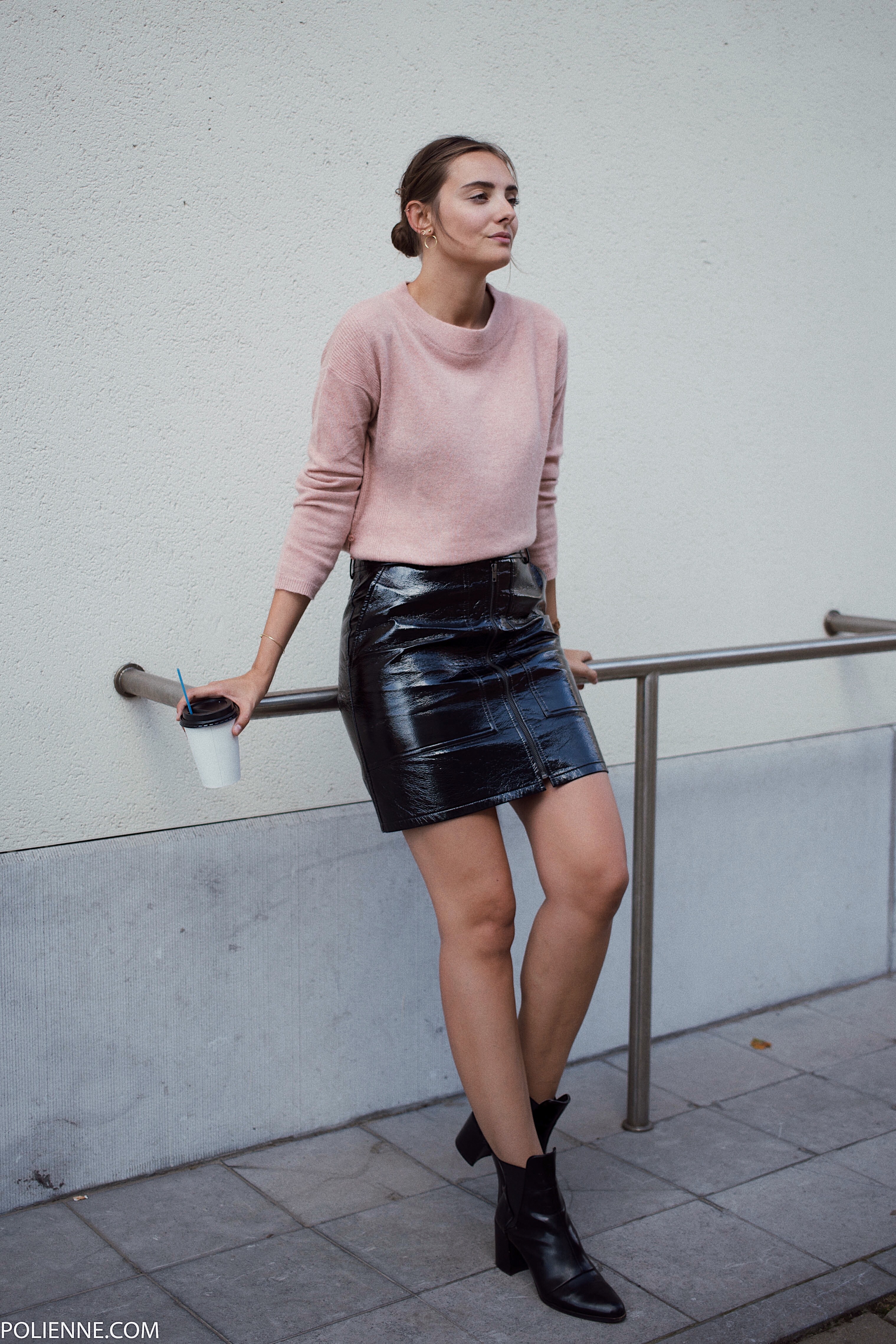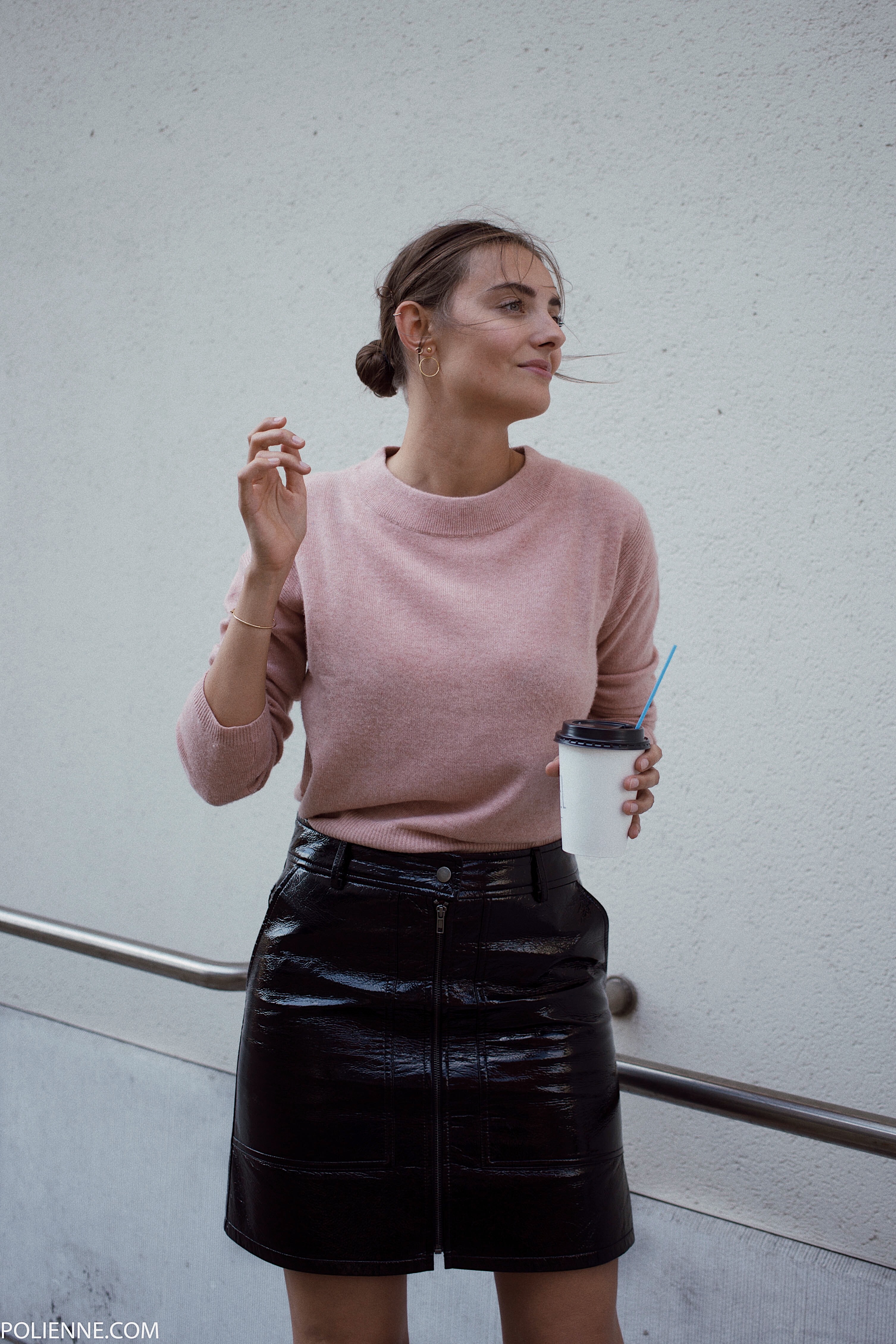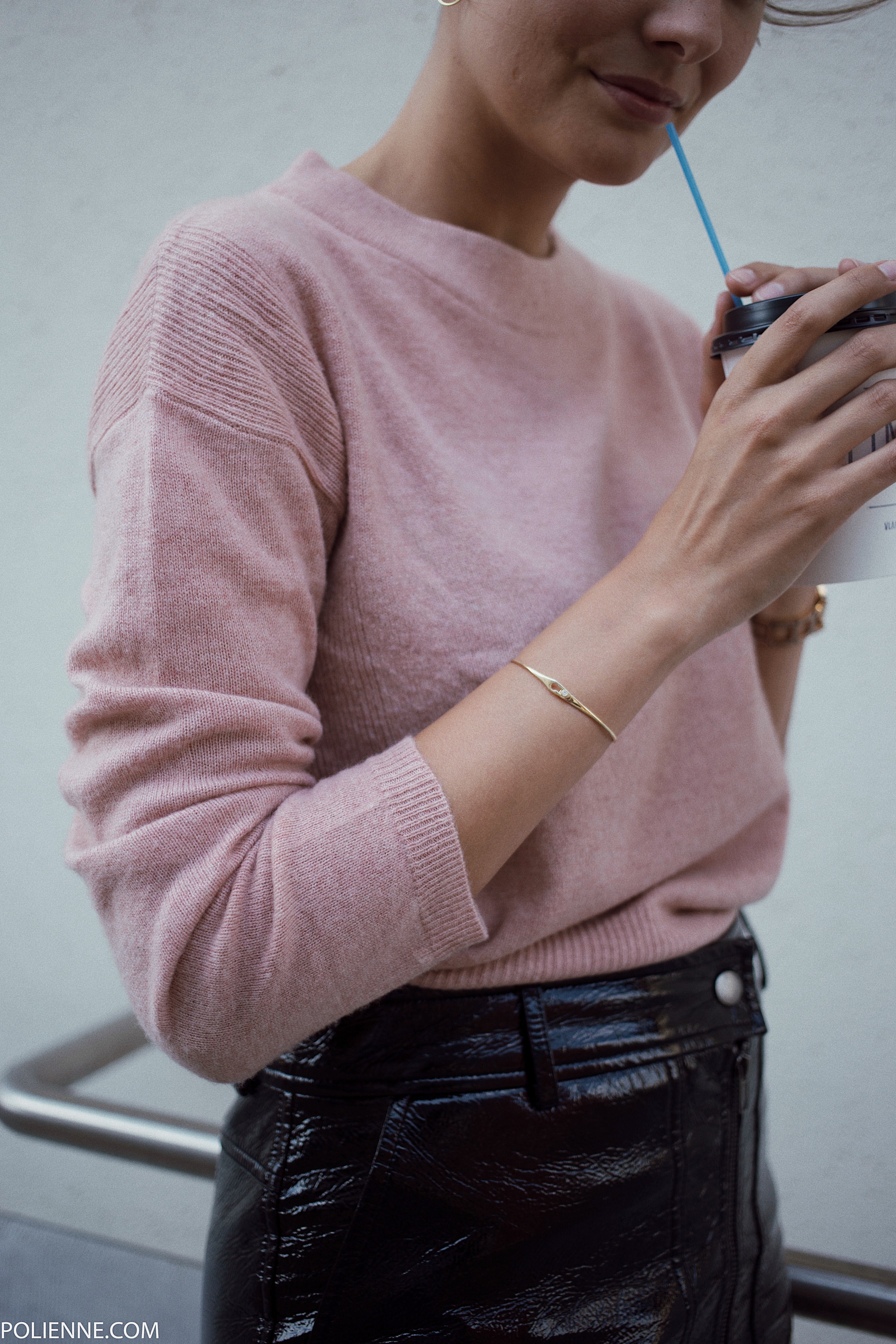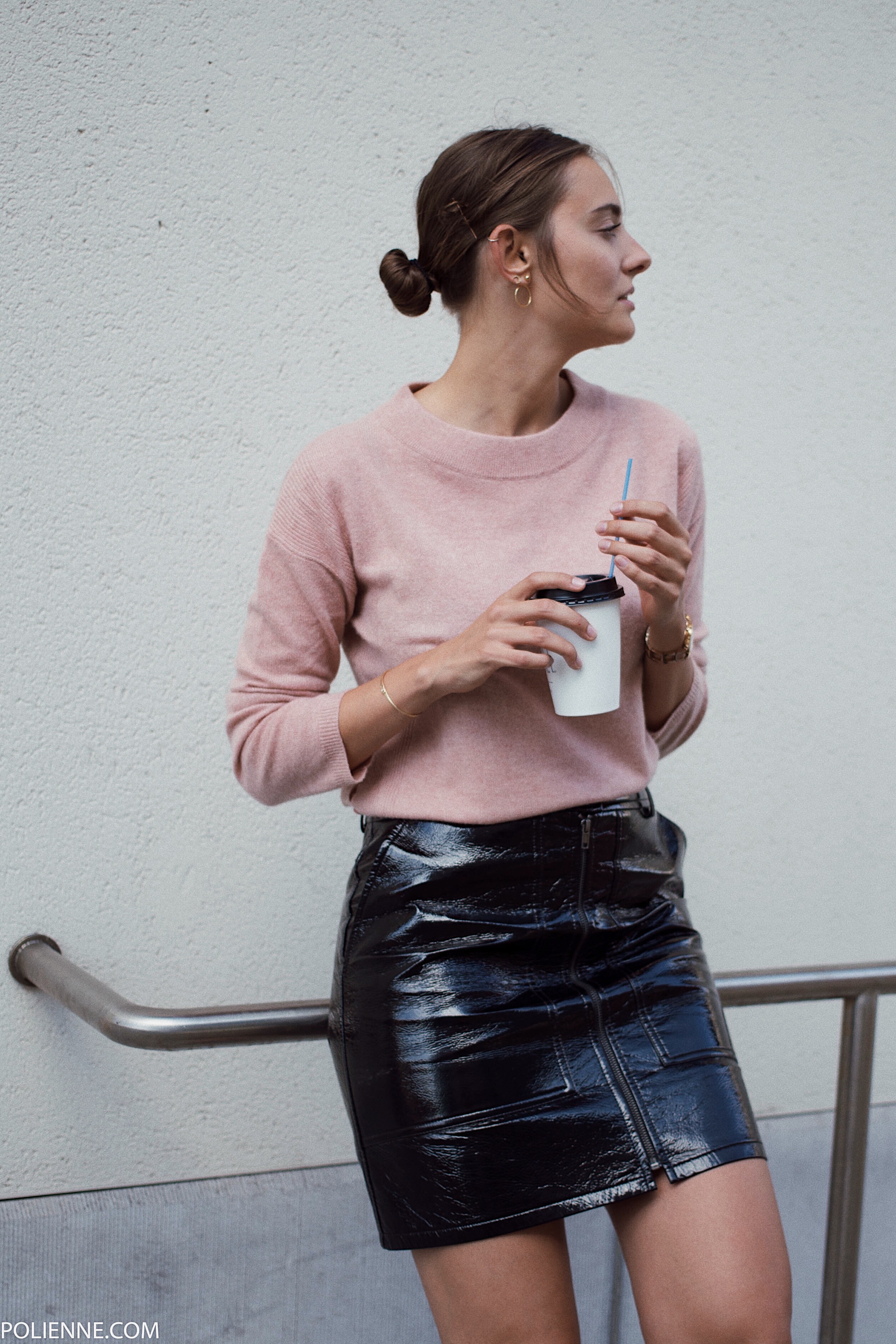 LA REDOUTE c/o cashmere knit, H&M skirt (old), ZARA boots (old), DINH VAN c/o serrure bracelet, JUKSEREI c/o round earrings