What's better than designer shopping? Affordable designer shopping! After purchasing a cute Mulberry Lily bag at McArthurGlen Designer Outlet Roermond more than two years ago, I finally returned to the walhalla of marked down designer items last week! With top brands like Prada, Coach, Levi's, Gucci, Nike and Burberry you can find some real steals here, especially during sales season.
The outlet centre invited me to select my musthaves for this season, which I interpreted as pieces that can last for seasons to come but that still have this extra wow-factor. This stunning Sandro suede men's jacket for example, that has a super timeless colour but a lovely edgy fit! You can find that same unique touch in the other items too: the Strenesse shirt is partly see-through, the Sandro denim has a border of feathers attached to them and the Furla bag is obviously brightly coloured and has a faux fur flap!
Now tell me, what's YOUR must-have for this Spring season to come?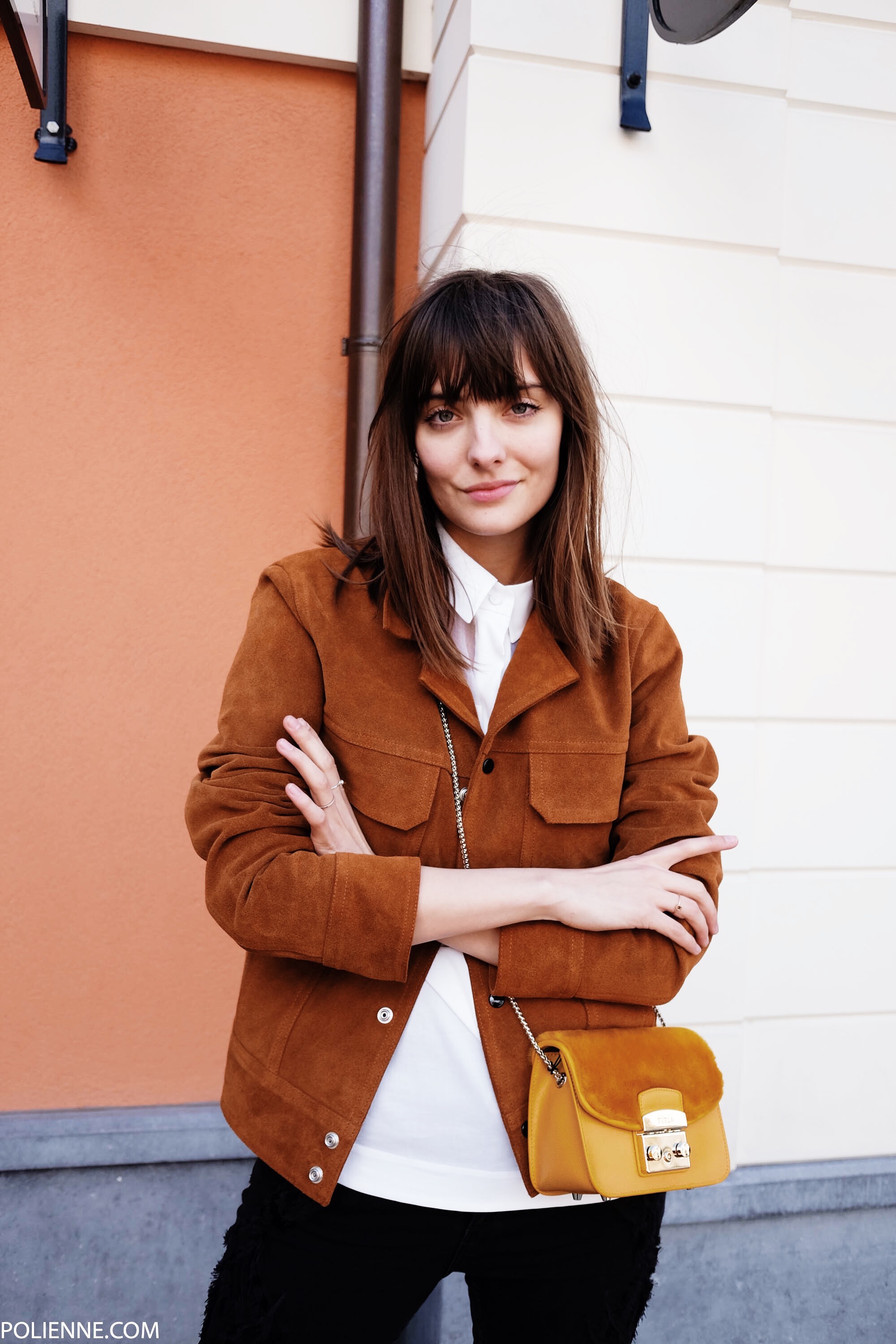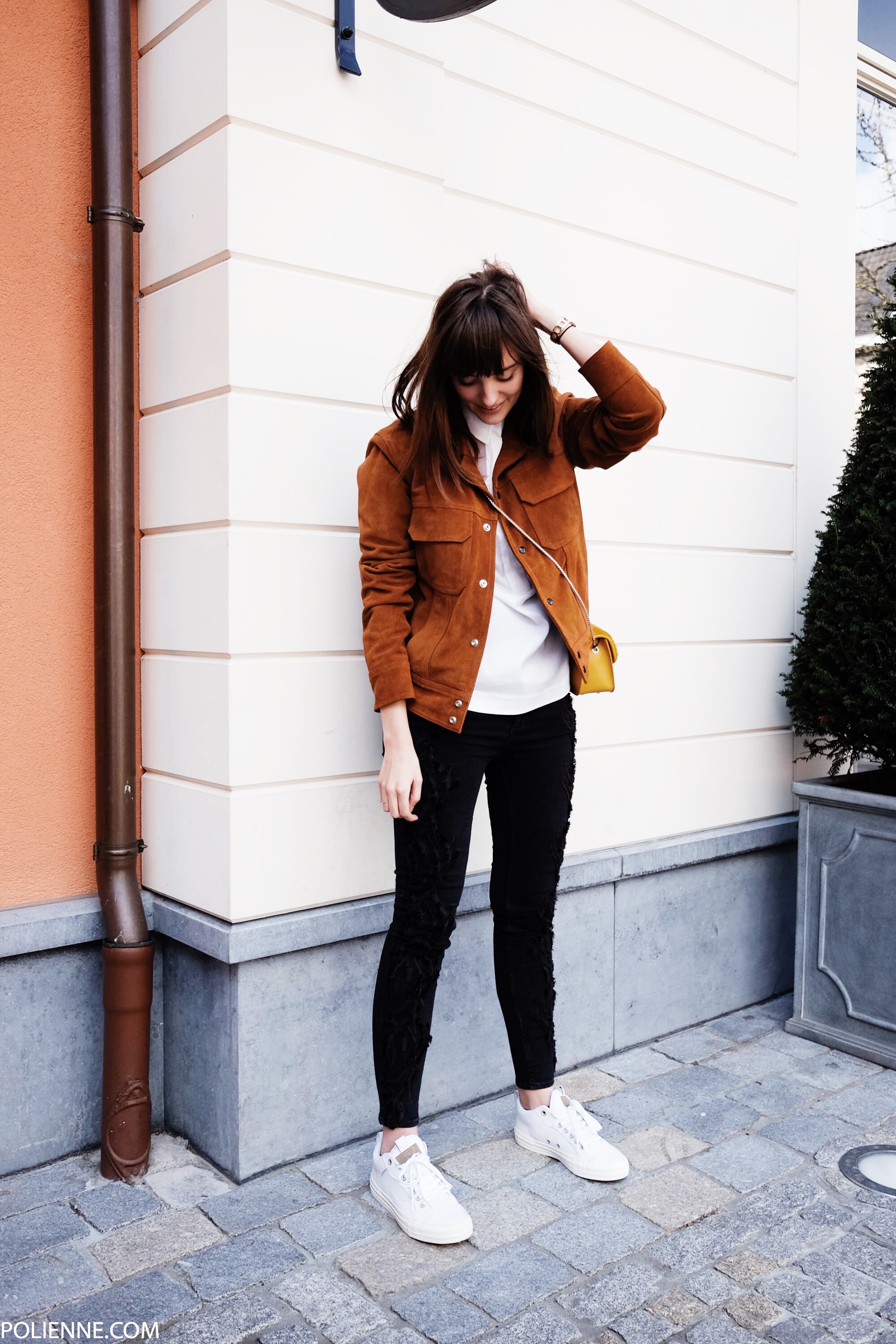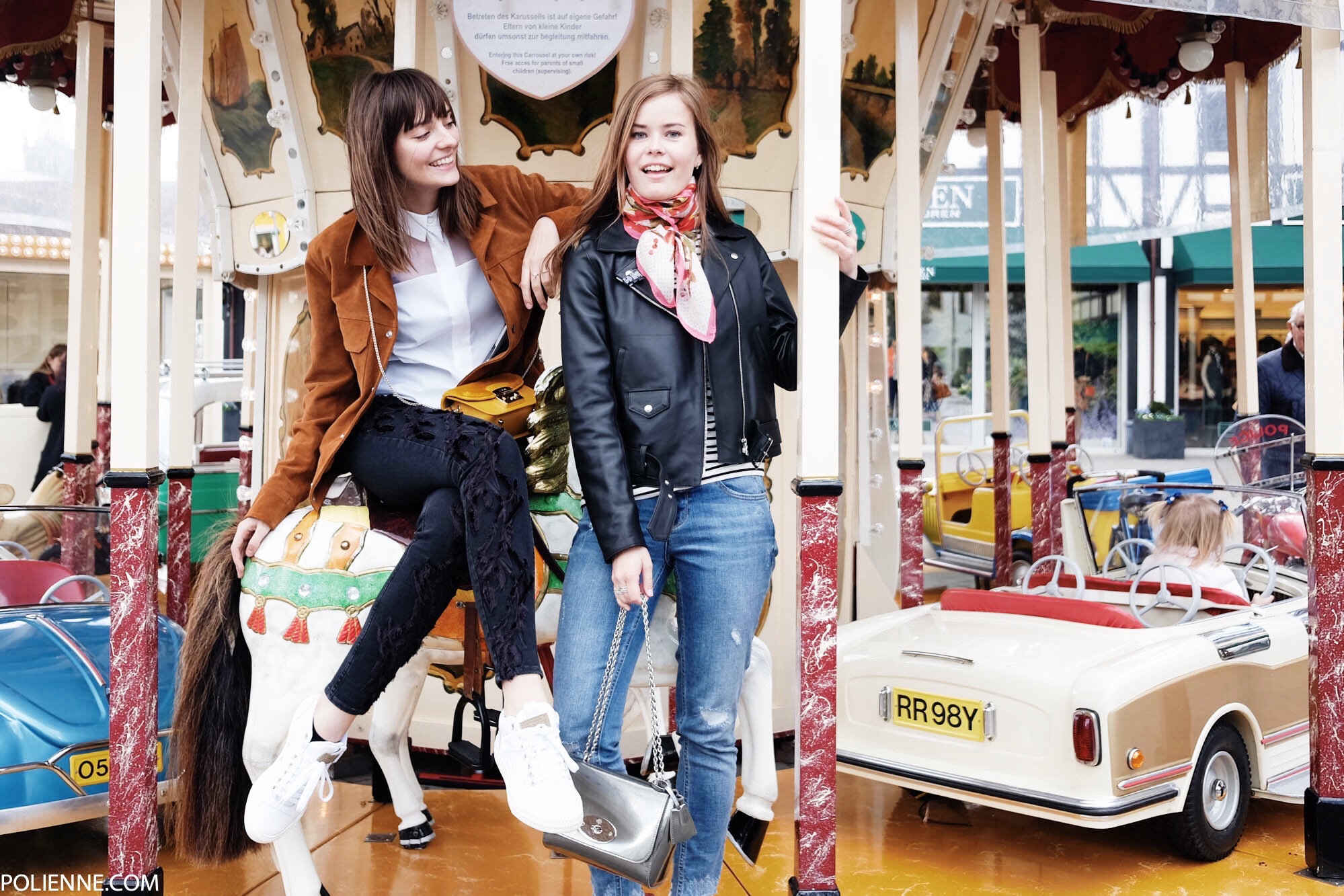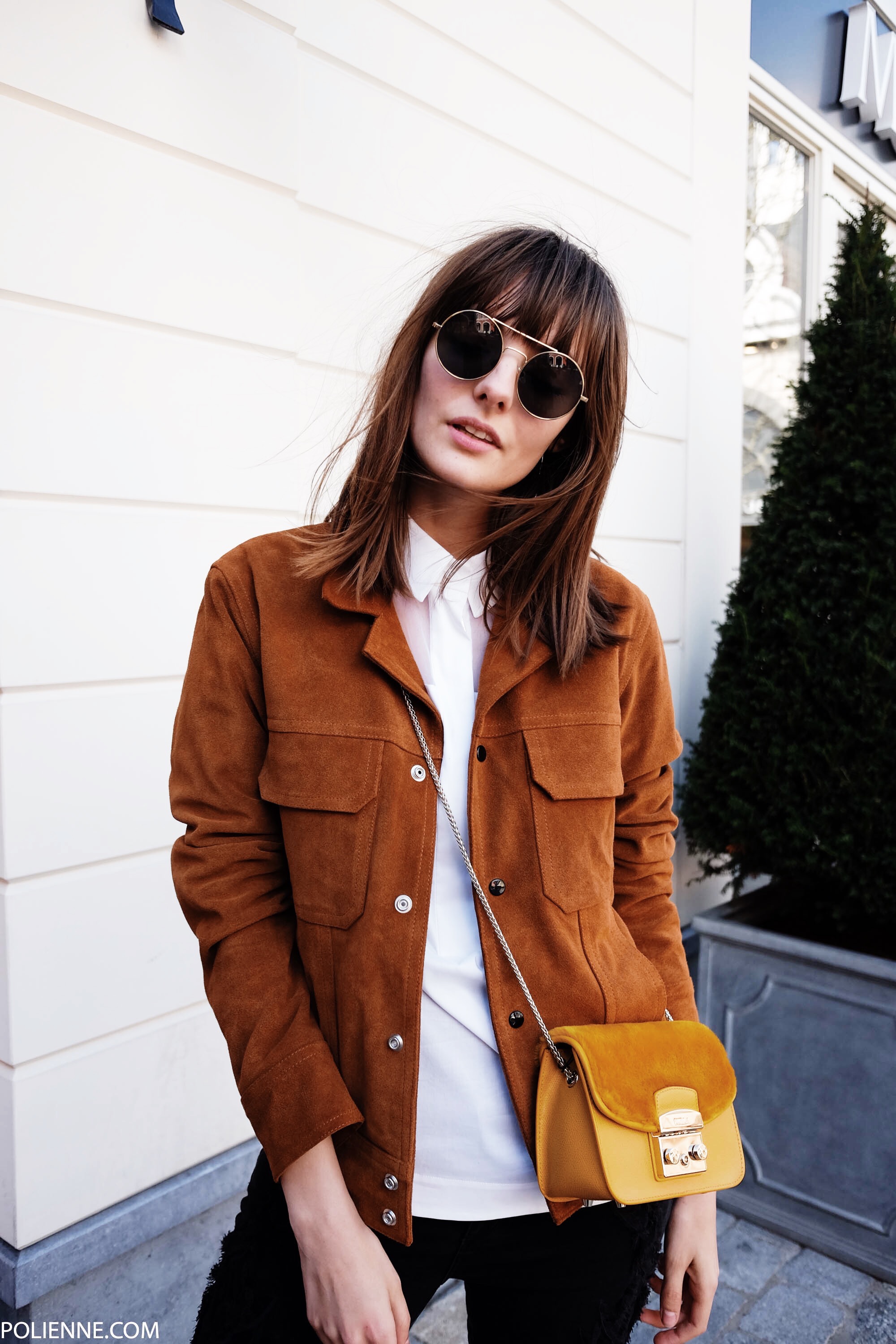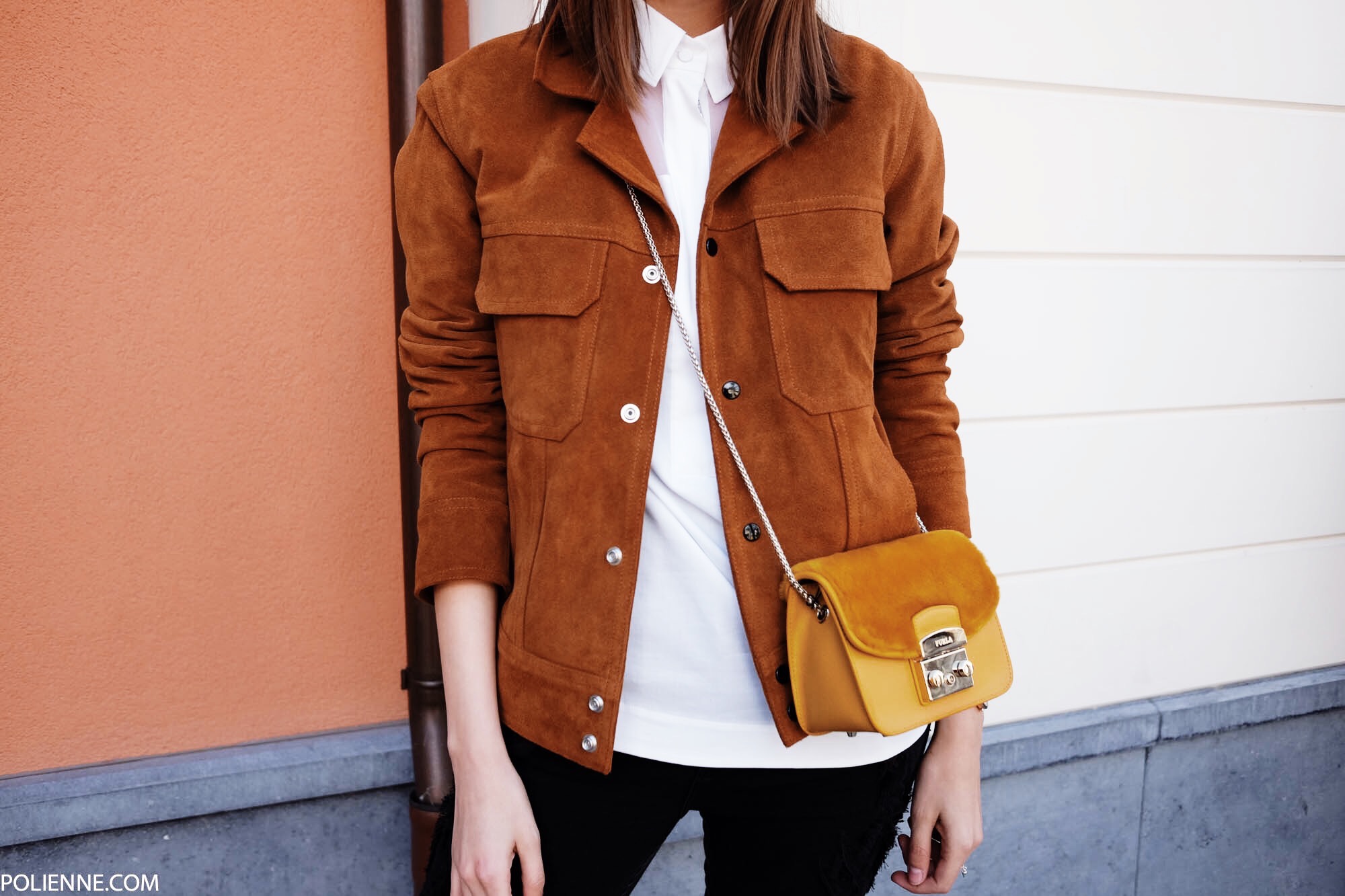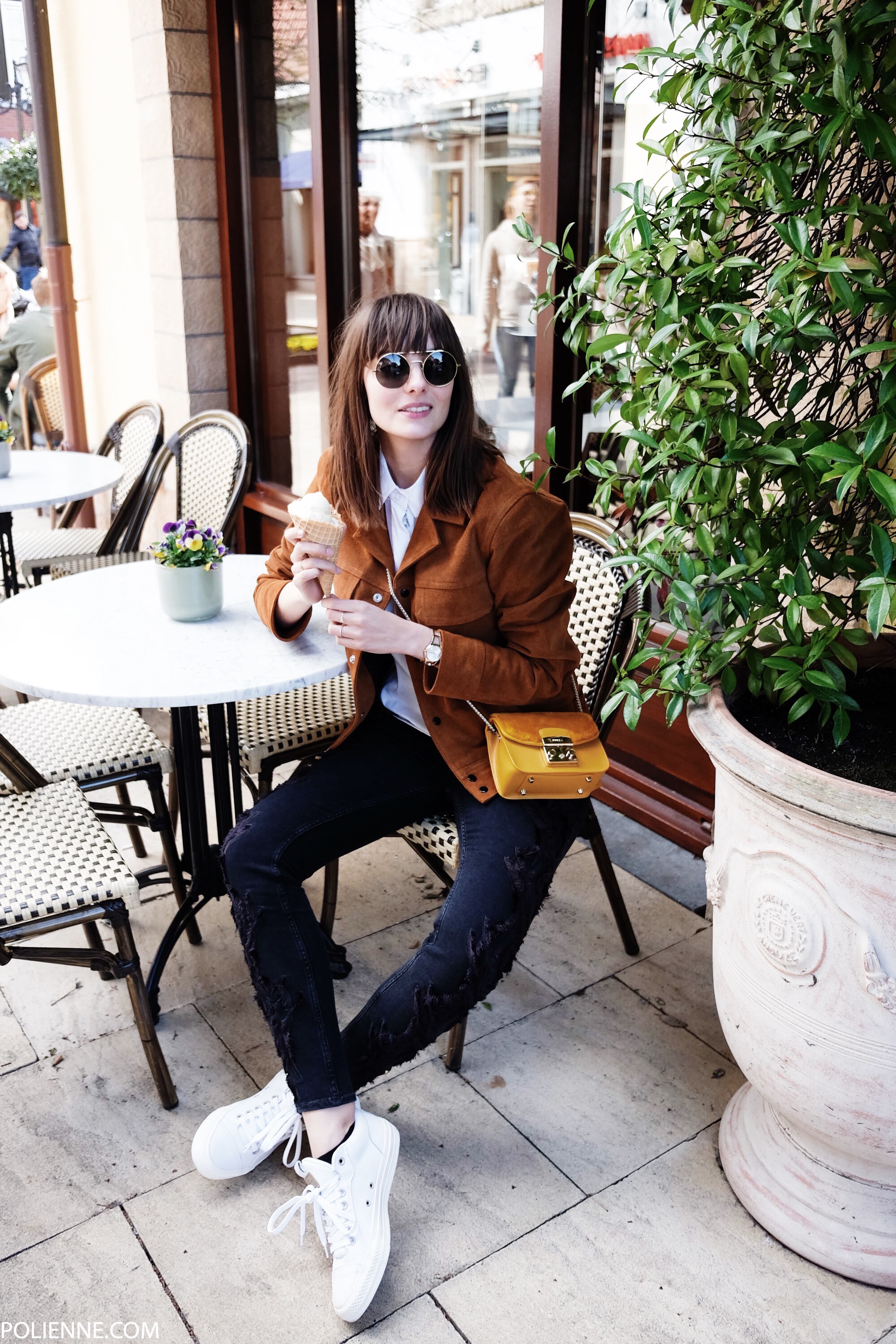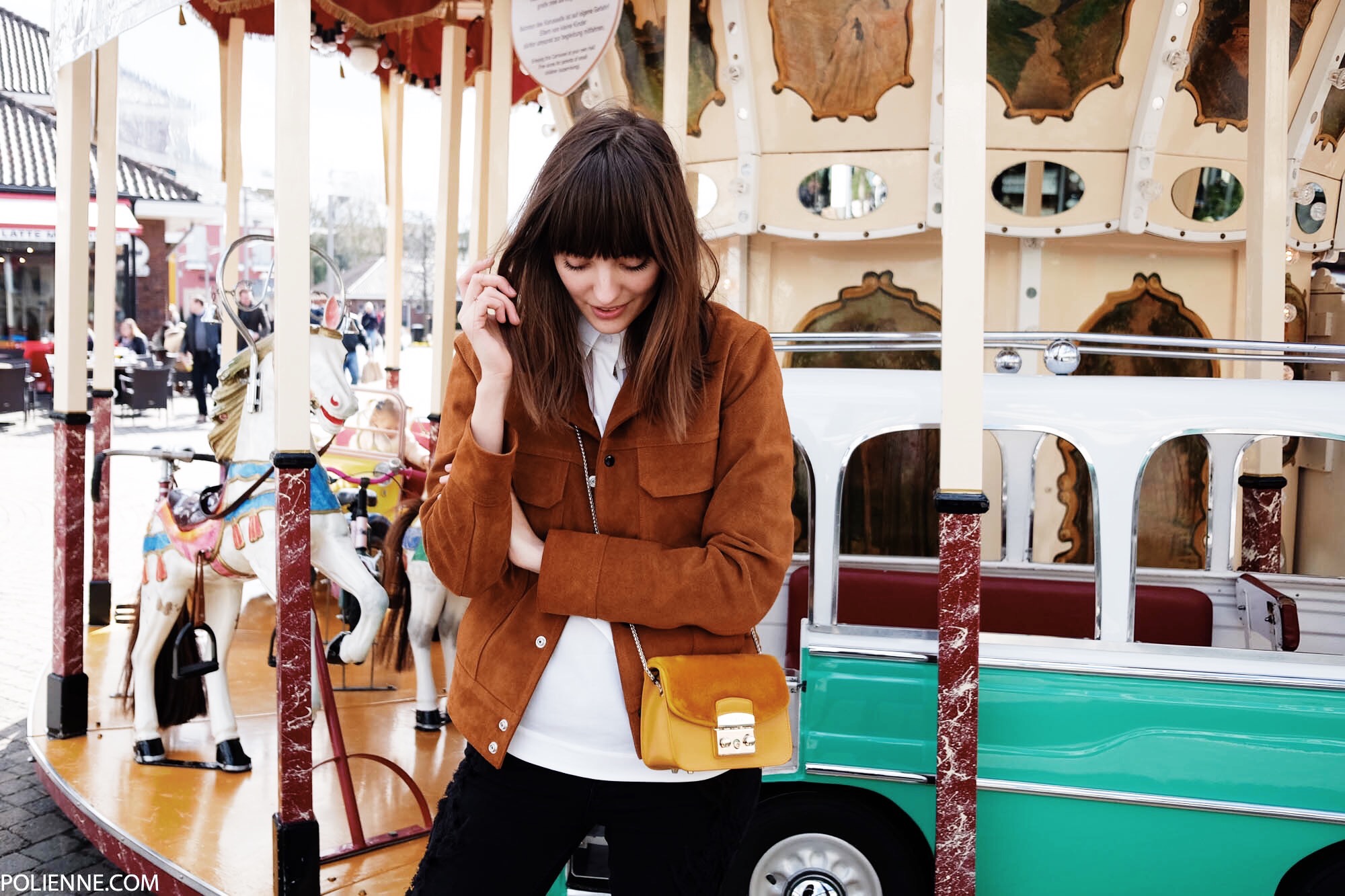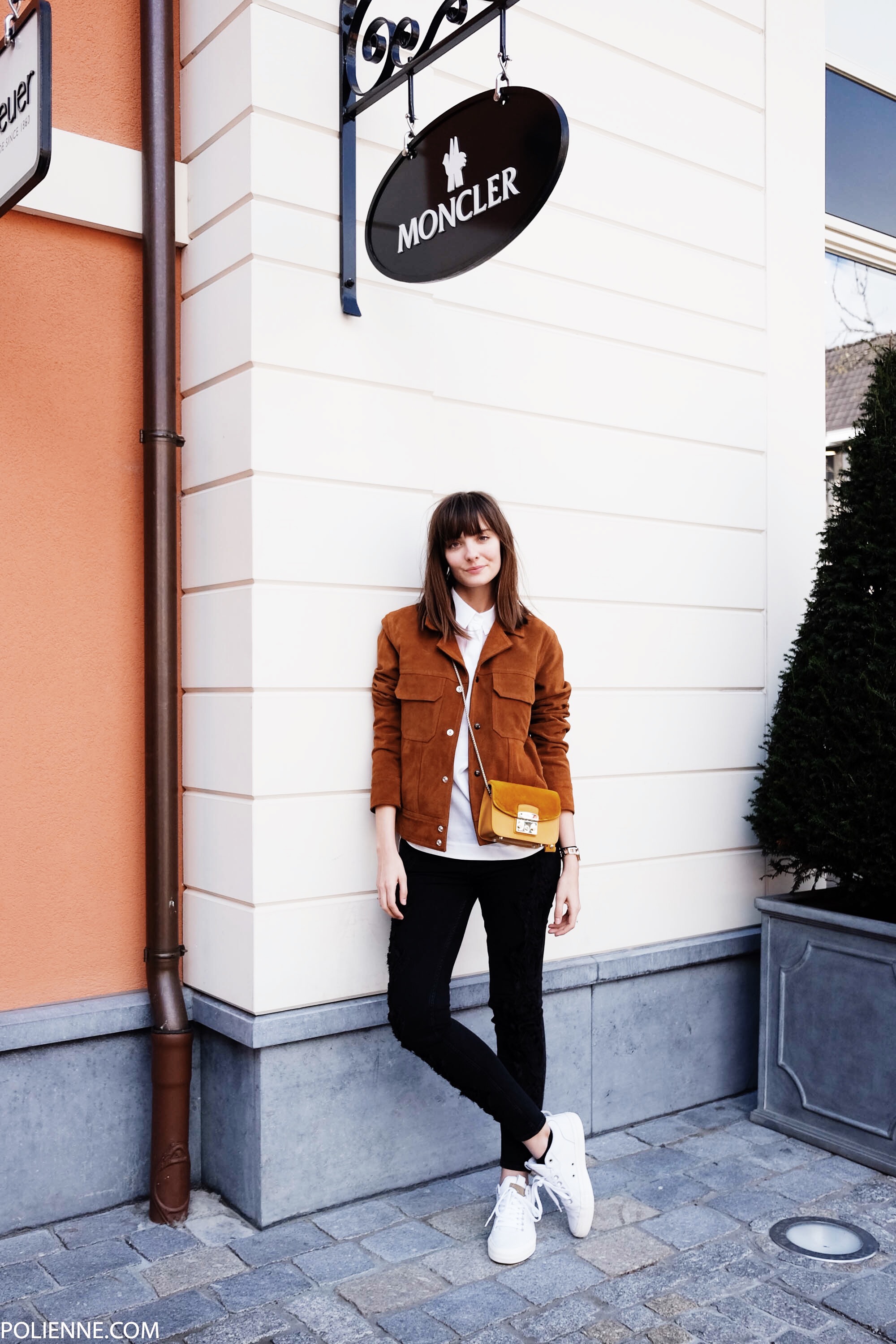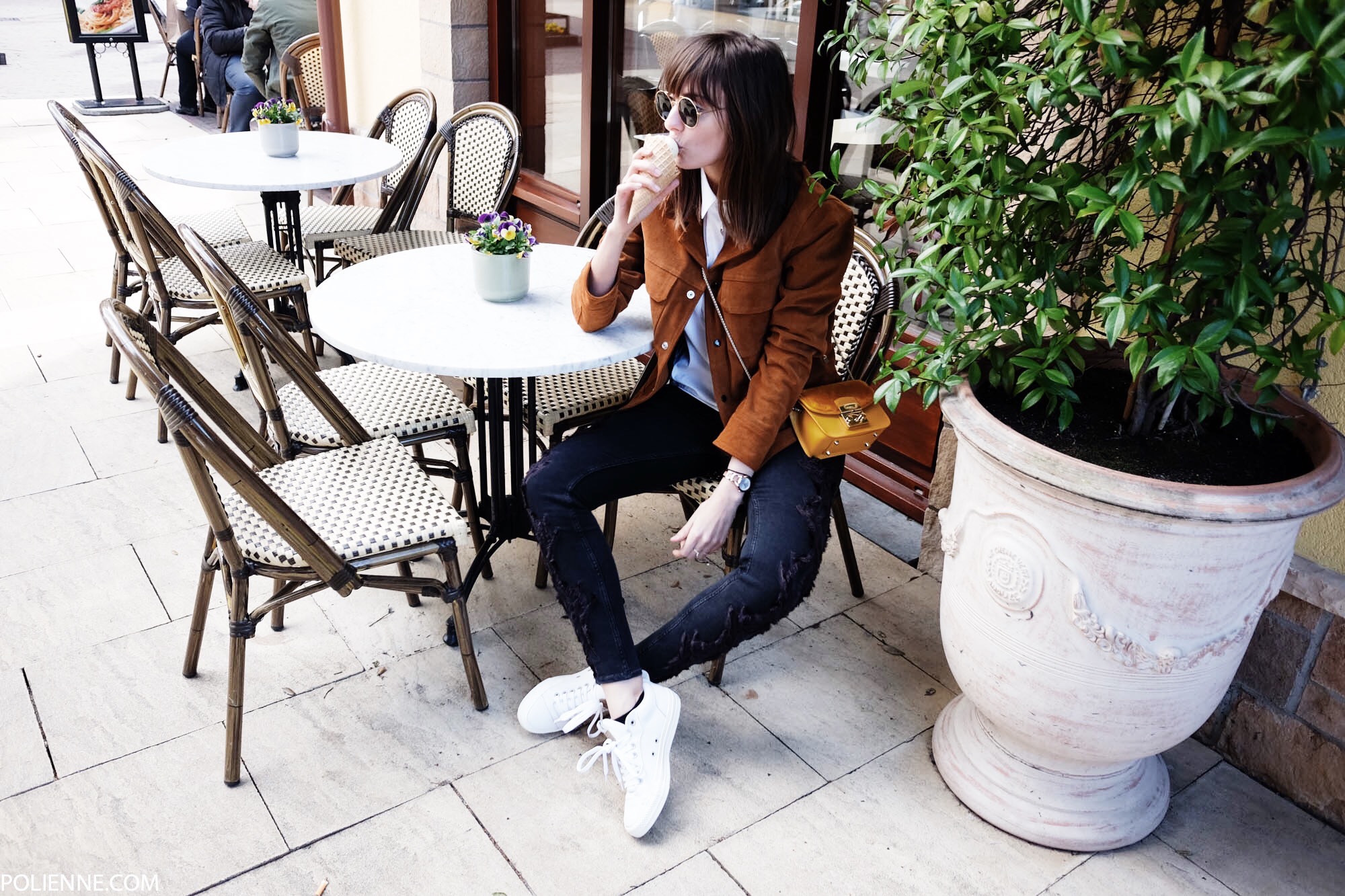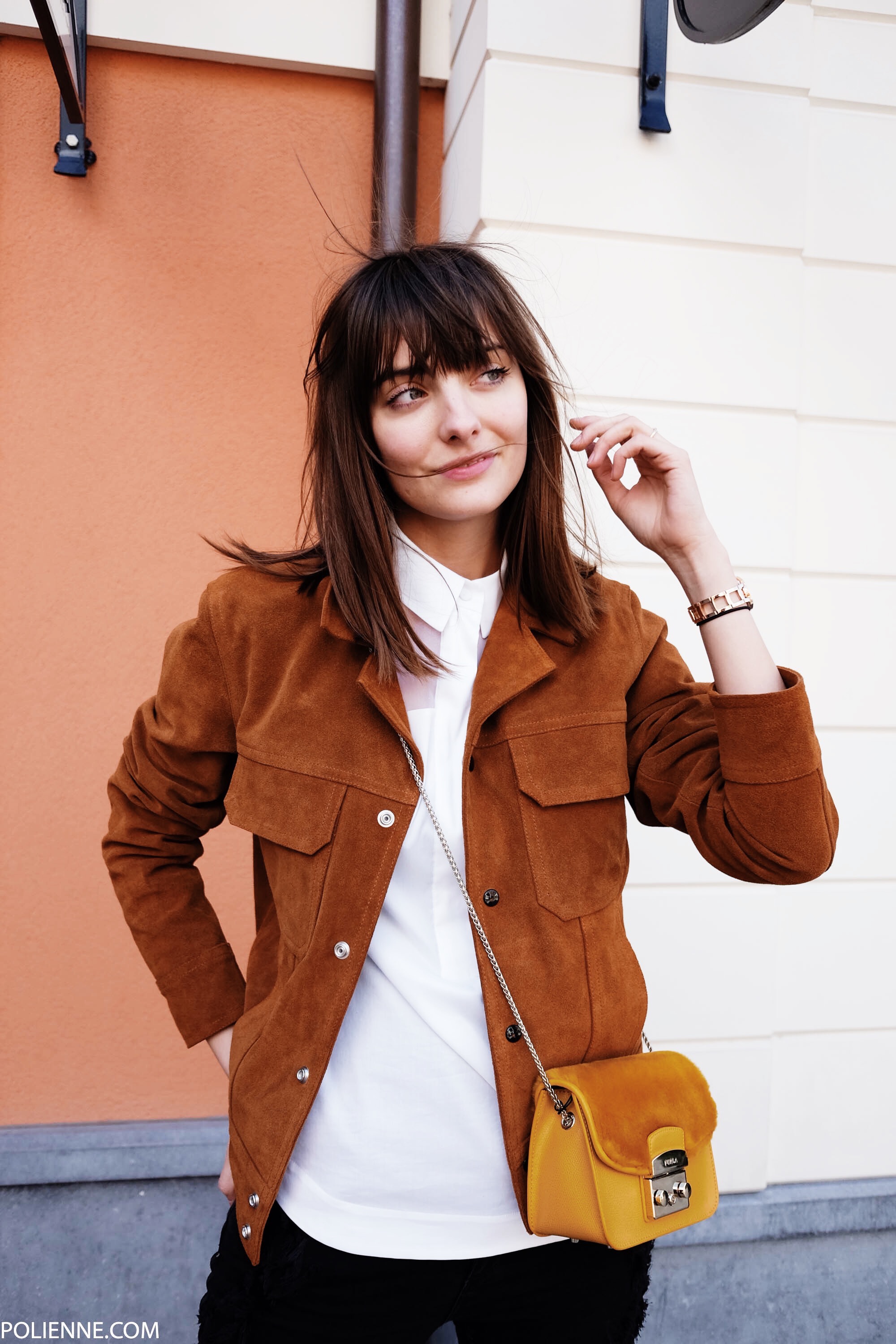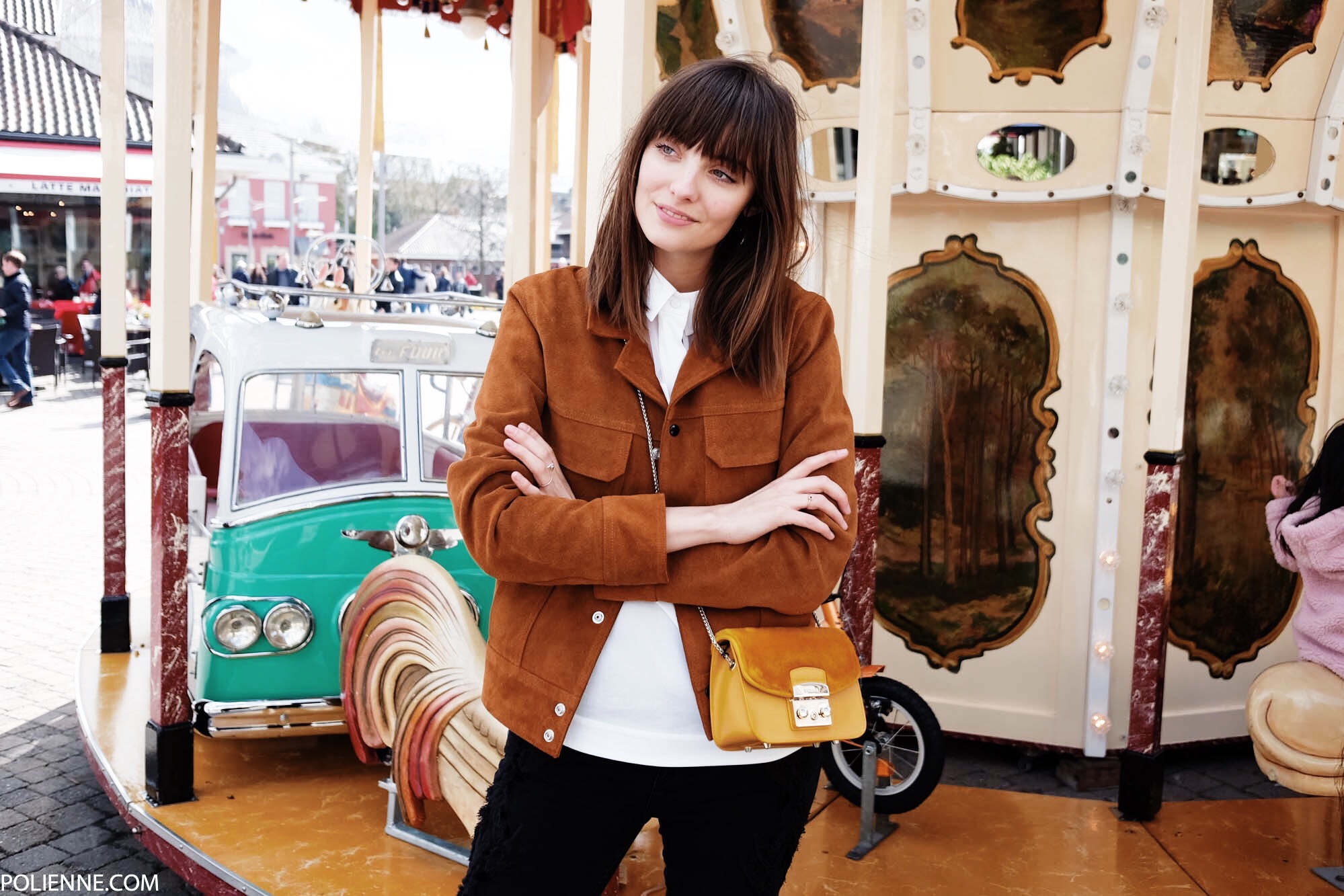 SANDRO suede men's jacket & feathered skinny jeans, STRENESSE white see-through shirt, FURLA faux fur bag, CONVERSE sneakers, all pieces available at Mc ArthurGlen Designer Outlet Roermond
Photos by Robin