This is what I wore on Wednesday, so my pop culture reference TOTALLY makes sense. I've had this pink knit for quite a while but had some real struggles combining it. For some reason I couldn't make it look at effortless as Sara did here, so I waited for the perfect combination to pop up in my head. And these amazing wool Drykorn trousers turned out worth the wait! They look ridiculously cool and are super warm too.
Maybe I should wear them today as well, since I could use a simple but stylish look on this super busy Friday. You might not know that I'm still modeling now and then — 8 years after I've started out! Today I'm having a few new portrait shots taken to update my portfolio, and then I'm stopping by my agency for a few natural polaroid pics as well. Afterwards I'll have to catch up on some blog work (can you recommend a nice coffee bar in Brussels where I can camp for a few hours?) and in the evening I'm going to see Warhola at the AB.
Would you like to read more personal updates here on the blog again? Like, what I do on a daily base etc? Let me know, and have a great Friday!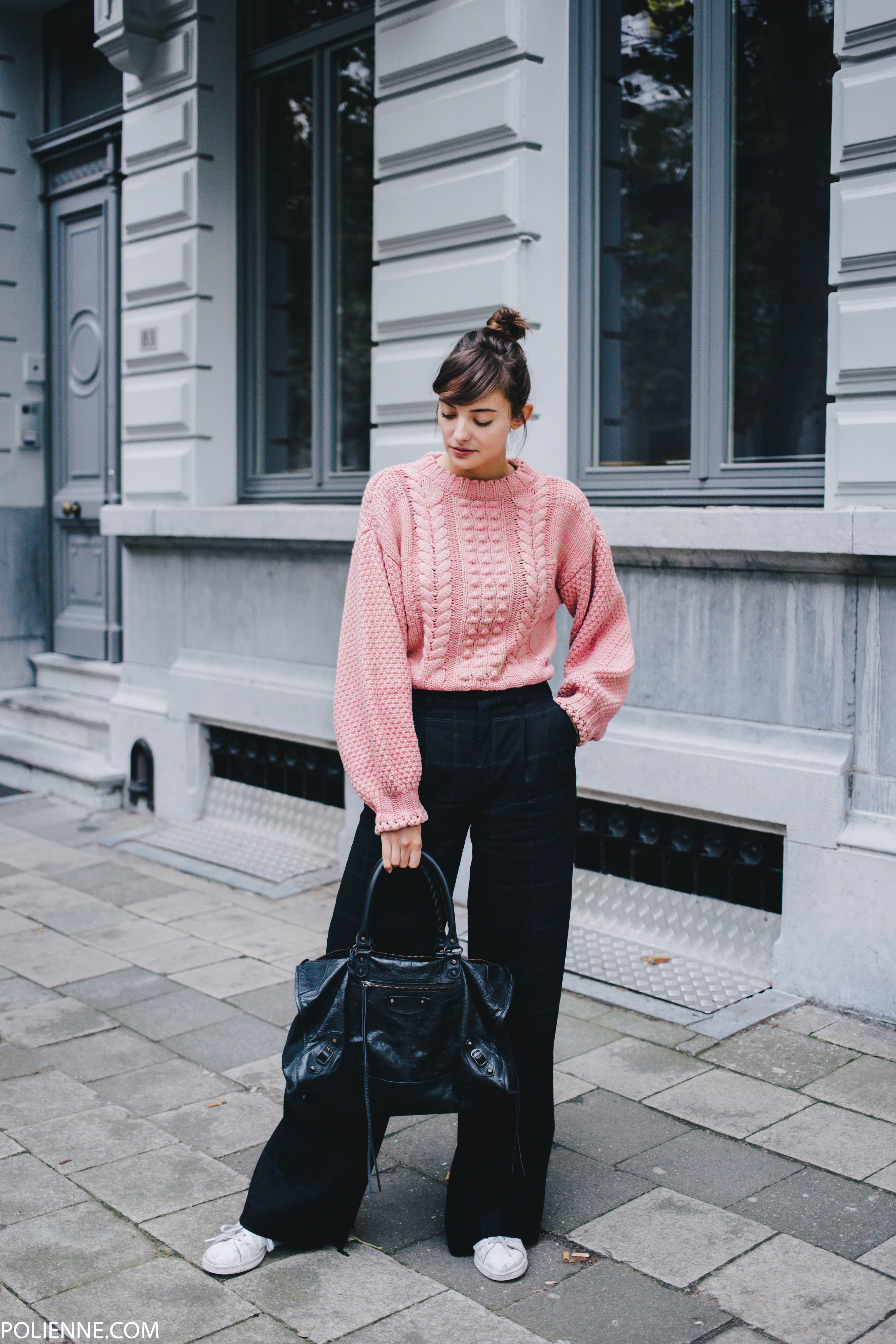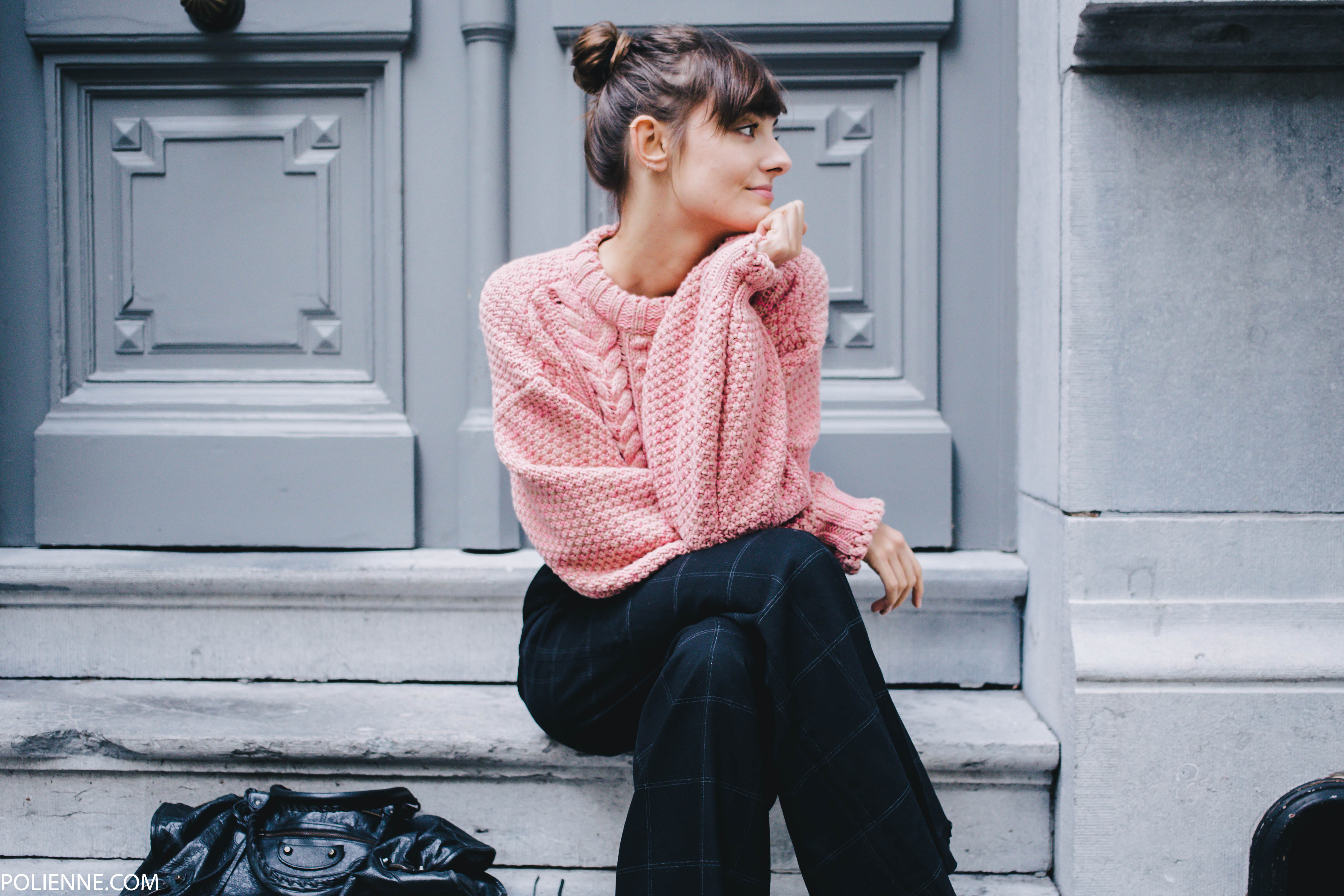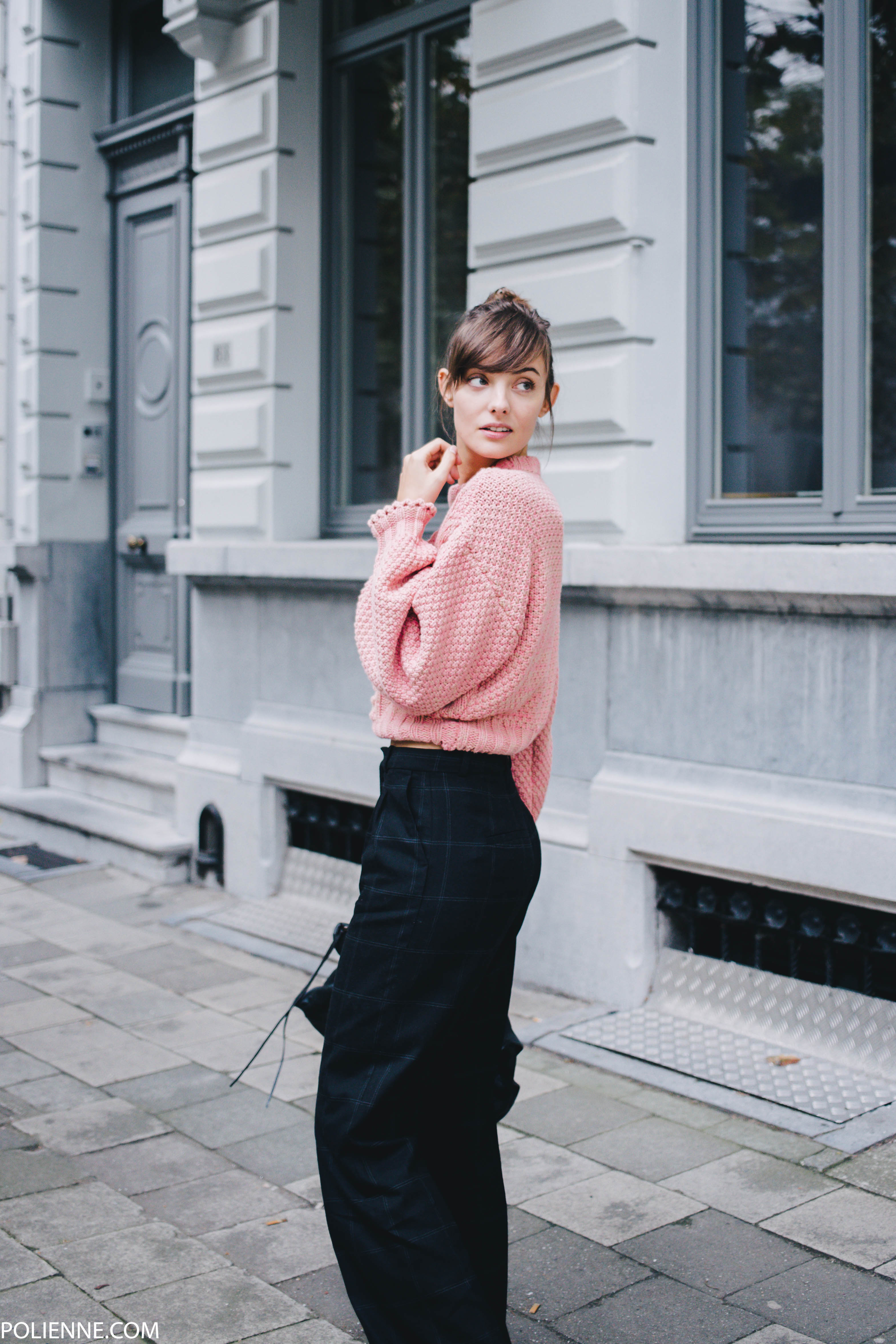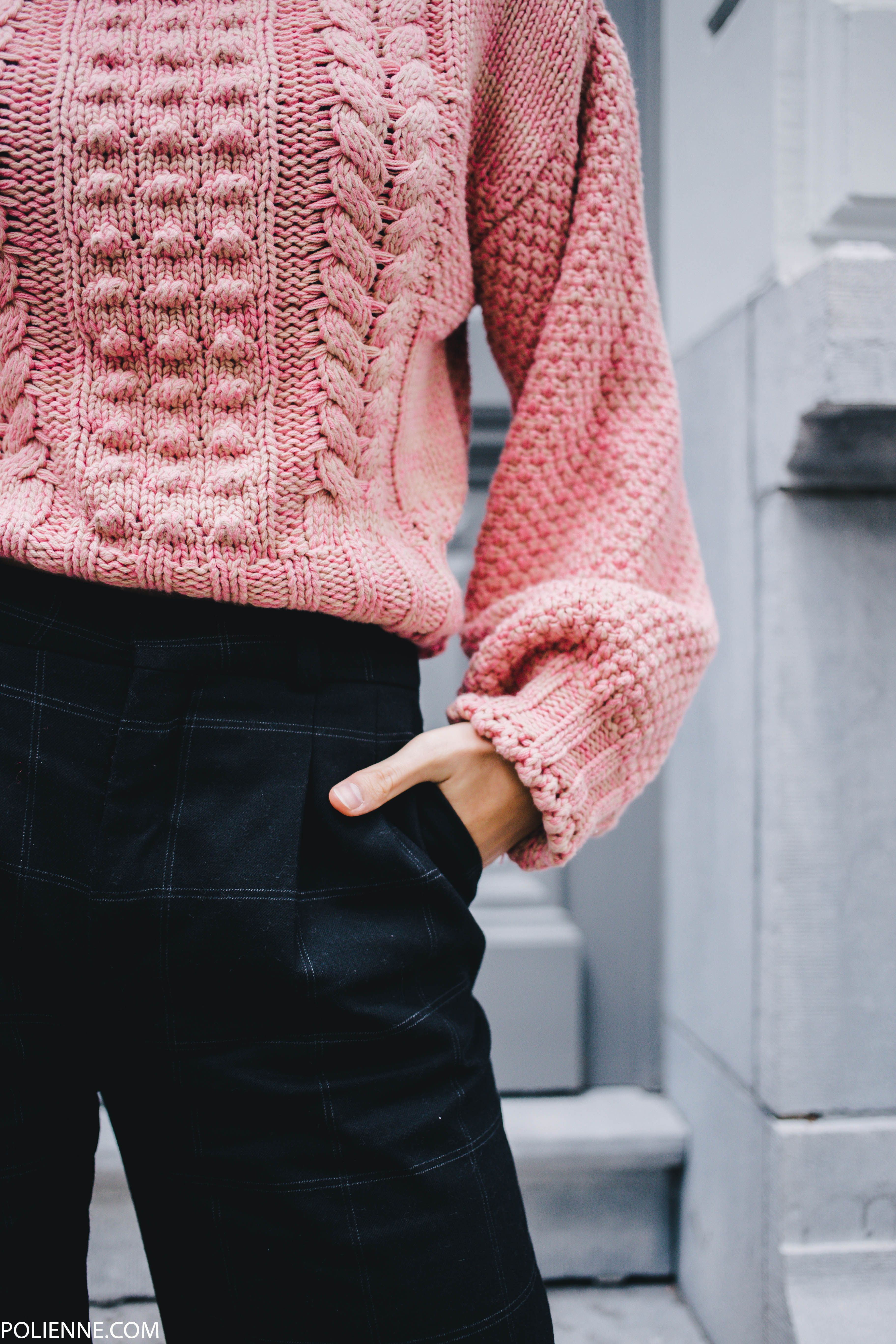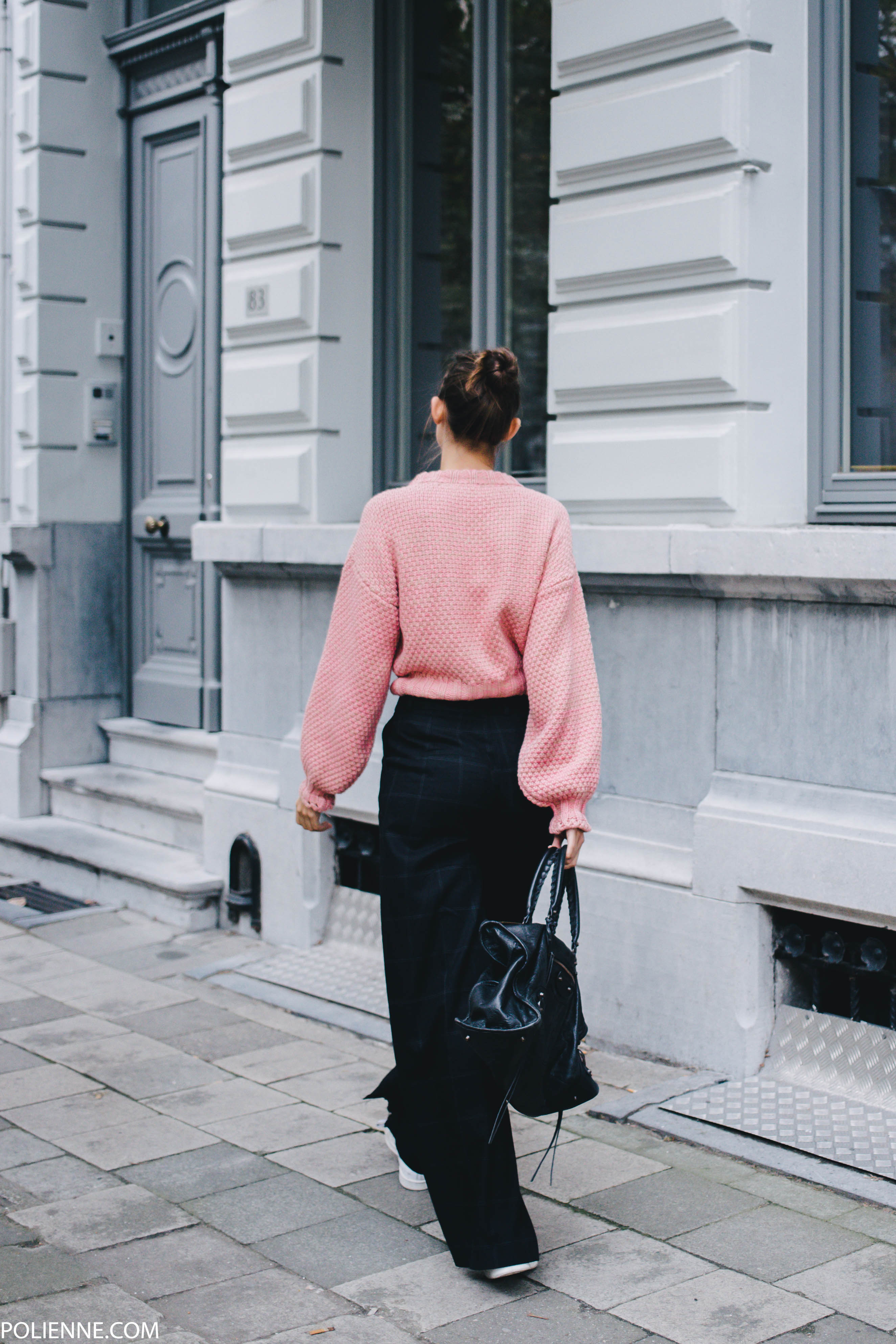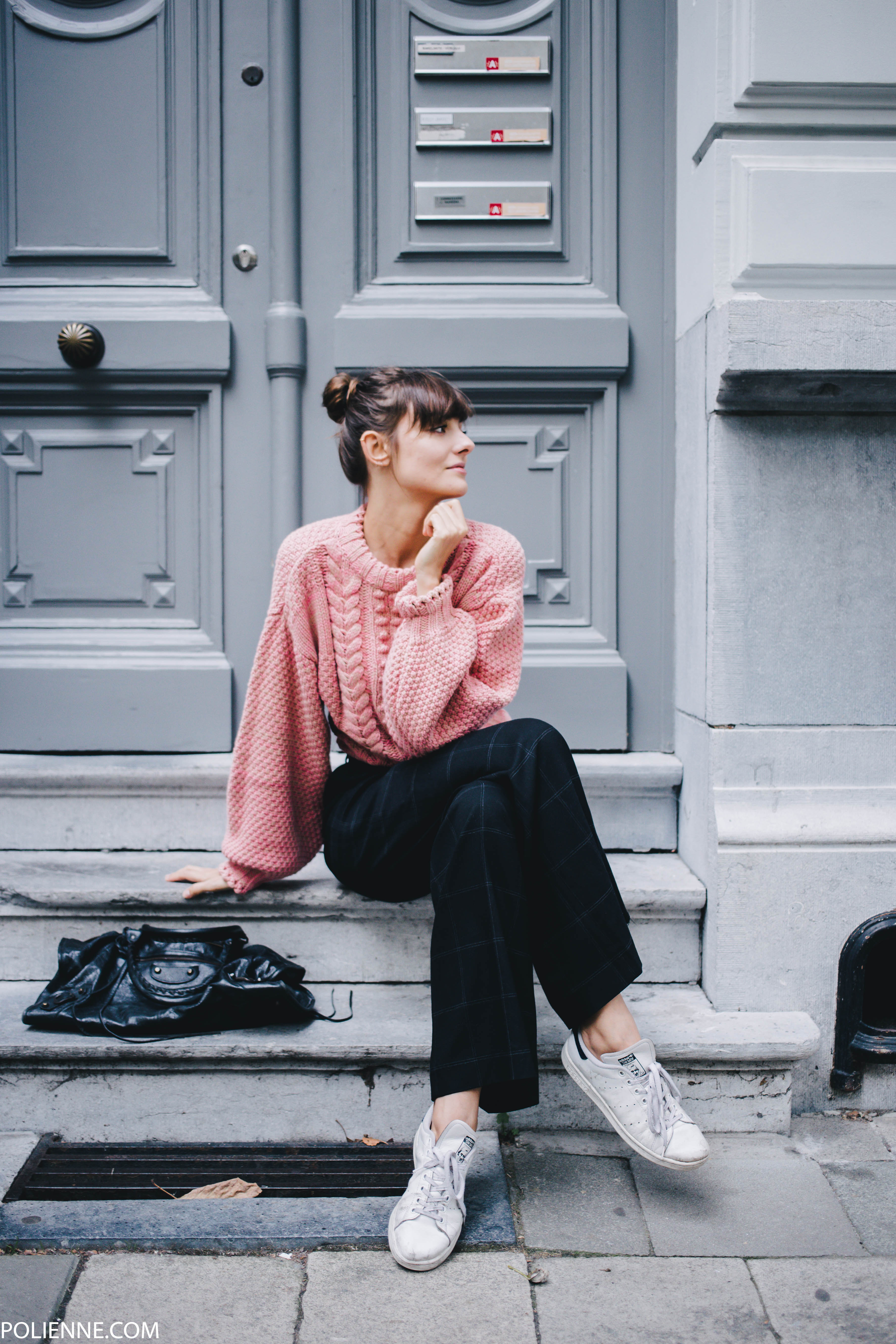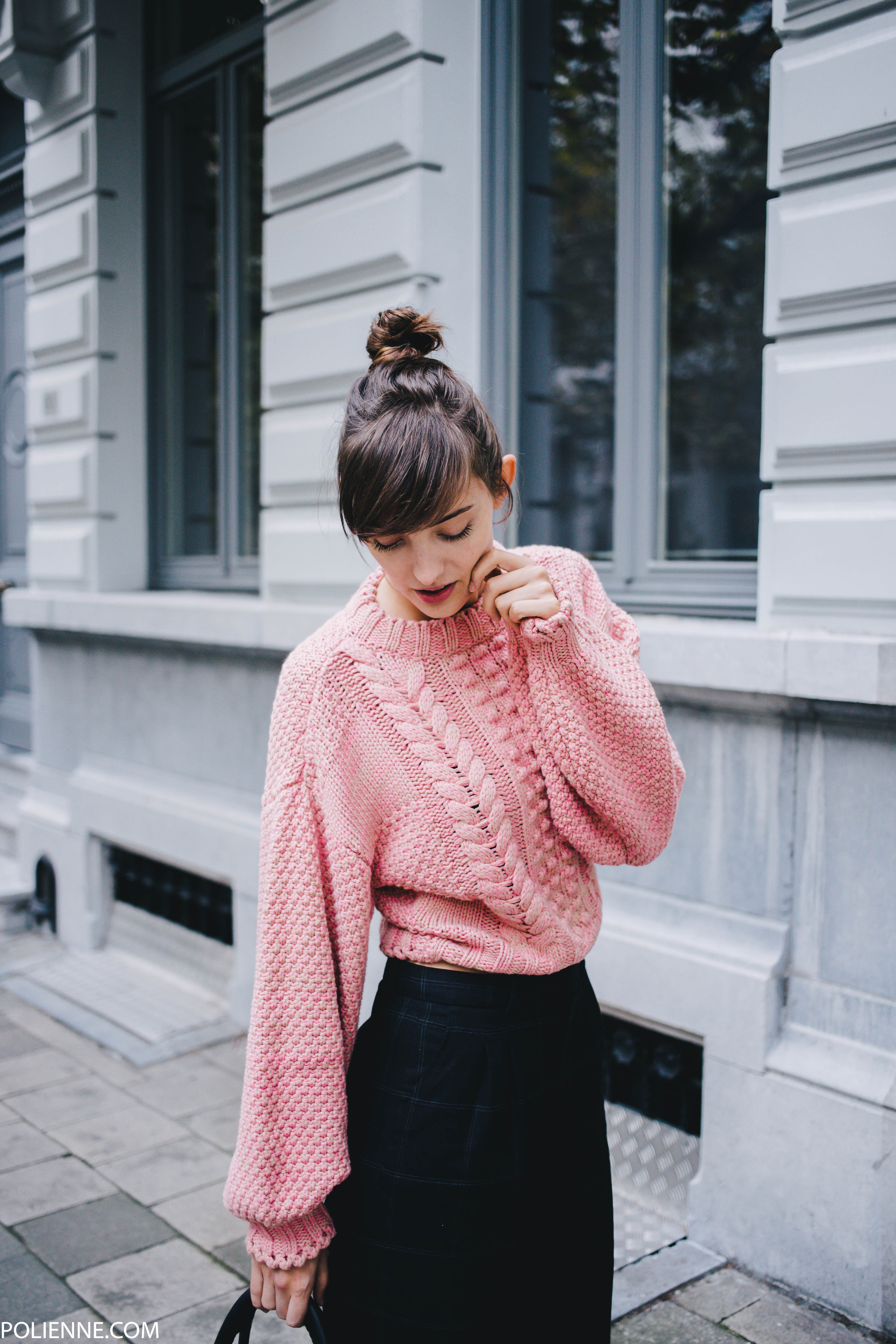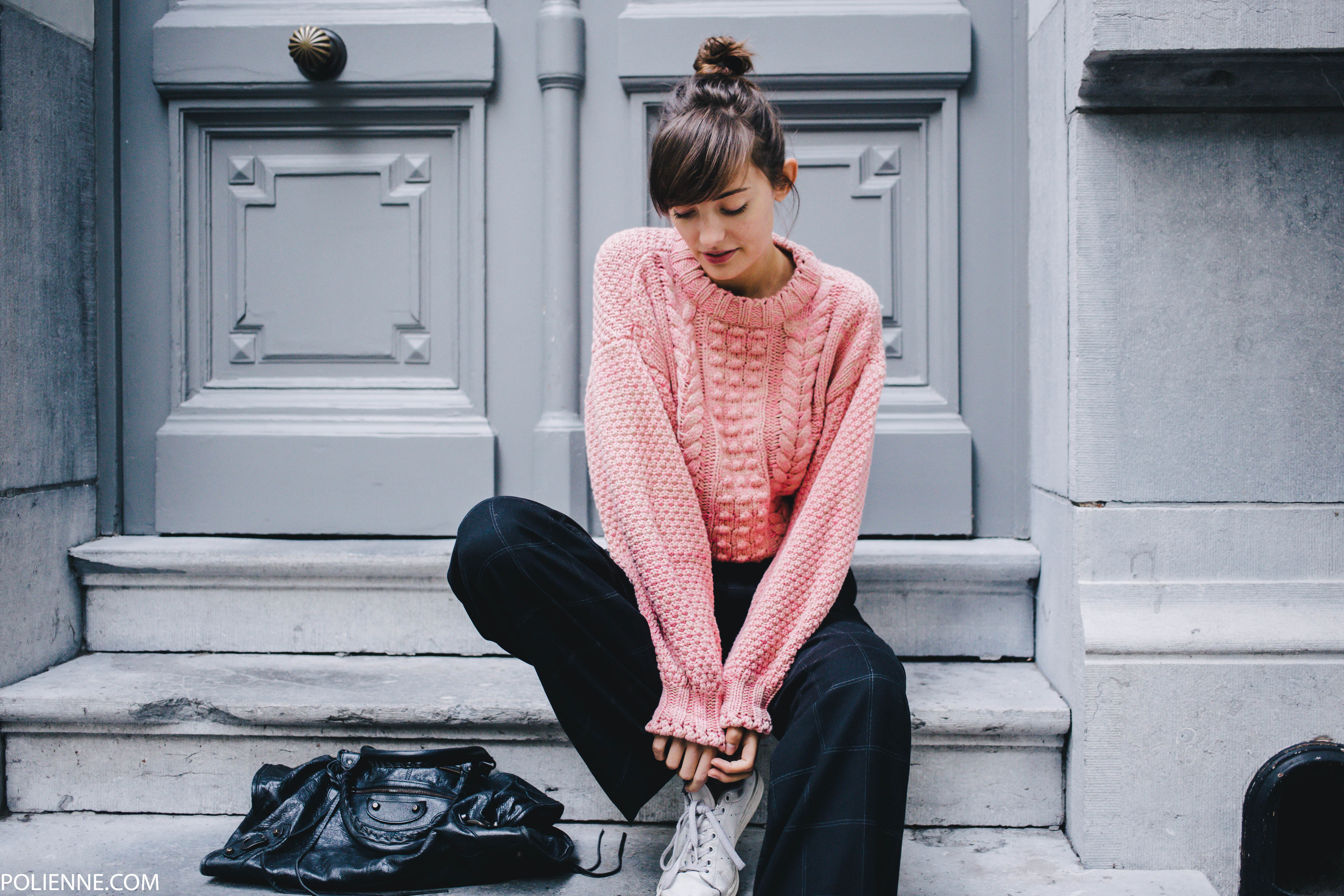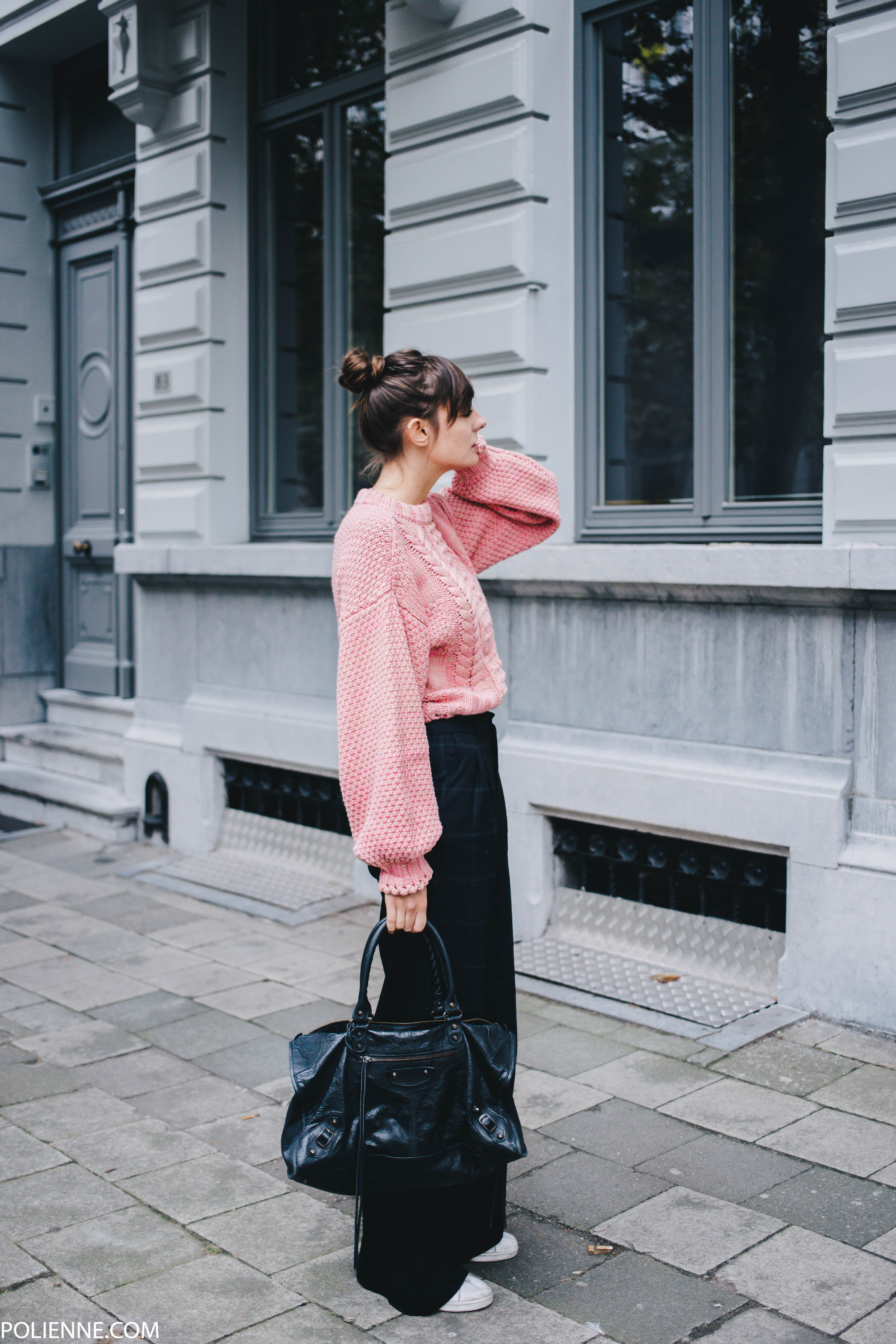 H&M knit, DRYKORN c/o trousers, BALENCIAGA bag, ADIDAS sneakers
Photos by Lisa