Yesterday I showed you a little preview of this (yet again) yellow-infused look, and now it's time for the full package! Although I mostly work from home, I still like to dress up for the office in the morning. It just feels more productive to reply to emails in a chic pair of trousers instead of a onesie, right? And these trousers are definitely hella chic. Because of their dark grey colour I've mostly worn them trough Winter, but now that this bold yellow knit got added to my closet, they're back in the game!
On Instagram I also got a lot of questions on this stunning corduroy jacket after showing a little peek of it here. So, it's by Danish brand Samsøe & Samsøe and I wear it practically every day. I realized that my Spring outerwear collection mainly consists of trenchcoats and parkas, and that I was still missing a proper, short Spring jacket that's still warm enough. Not anymooooore. So happy that Samsøe & Samsøe surprised me with this stunner!
I hope you had a wonderful, sunny weekend, and that you're energized again to kick ass this week! Have a GREAT Monday!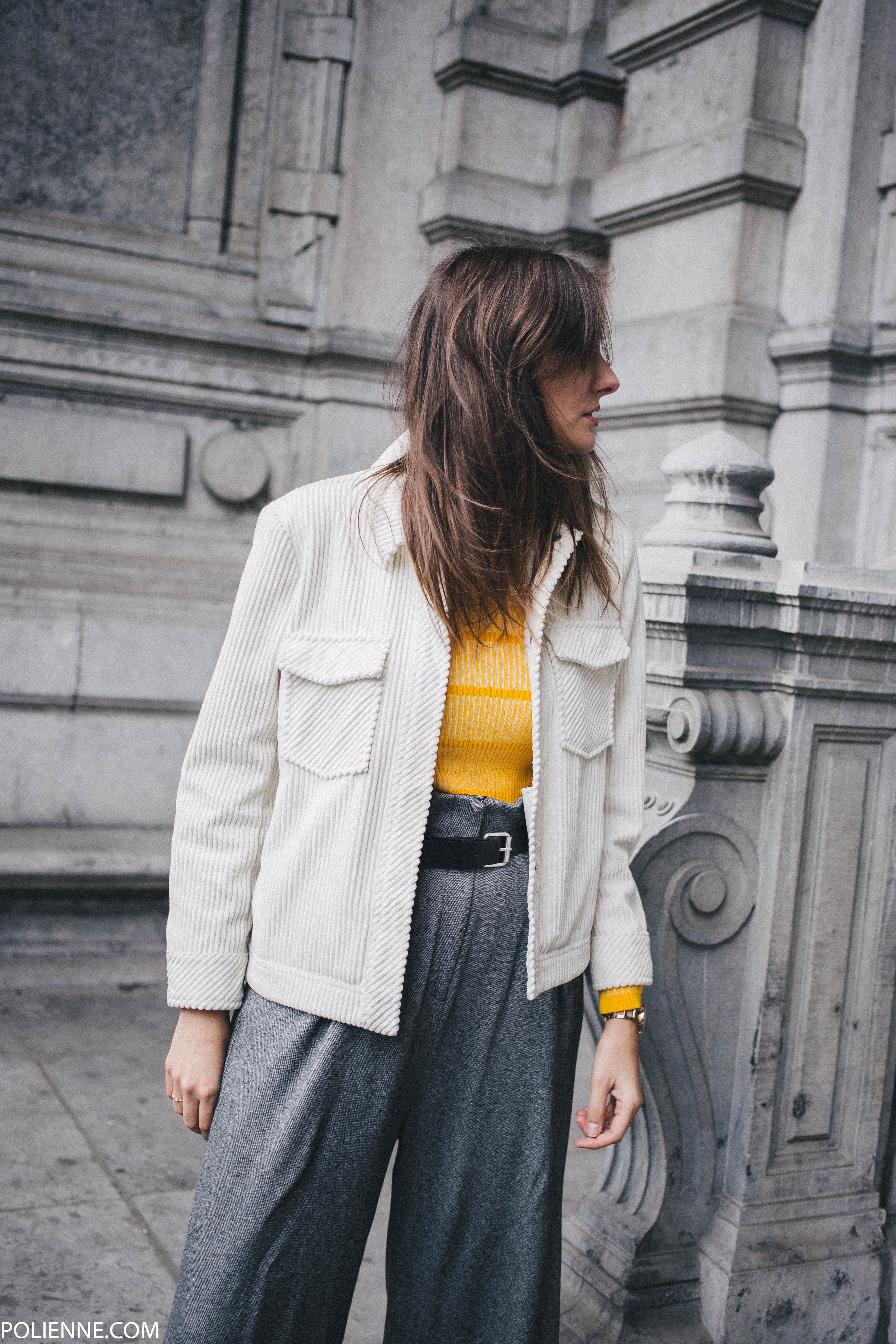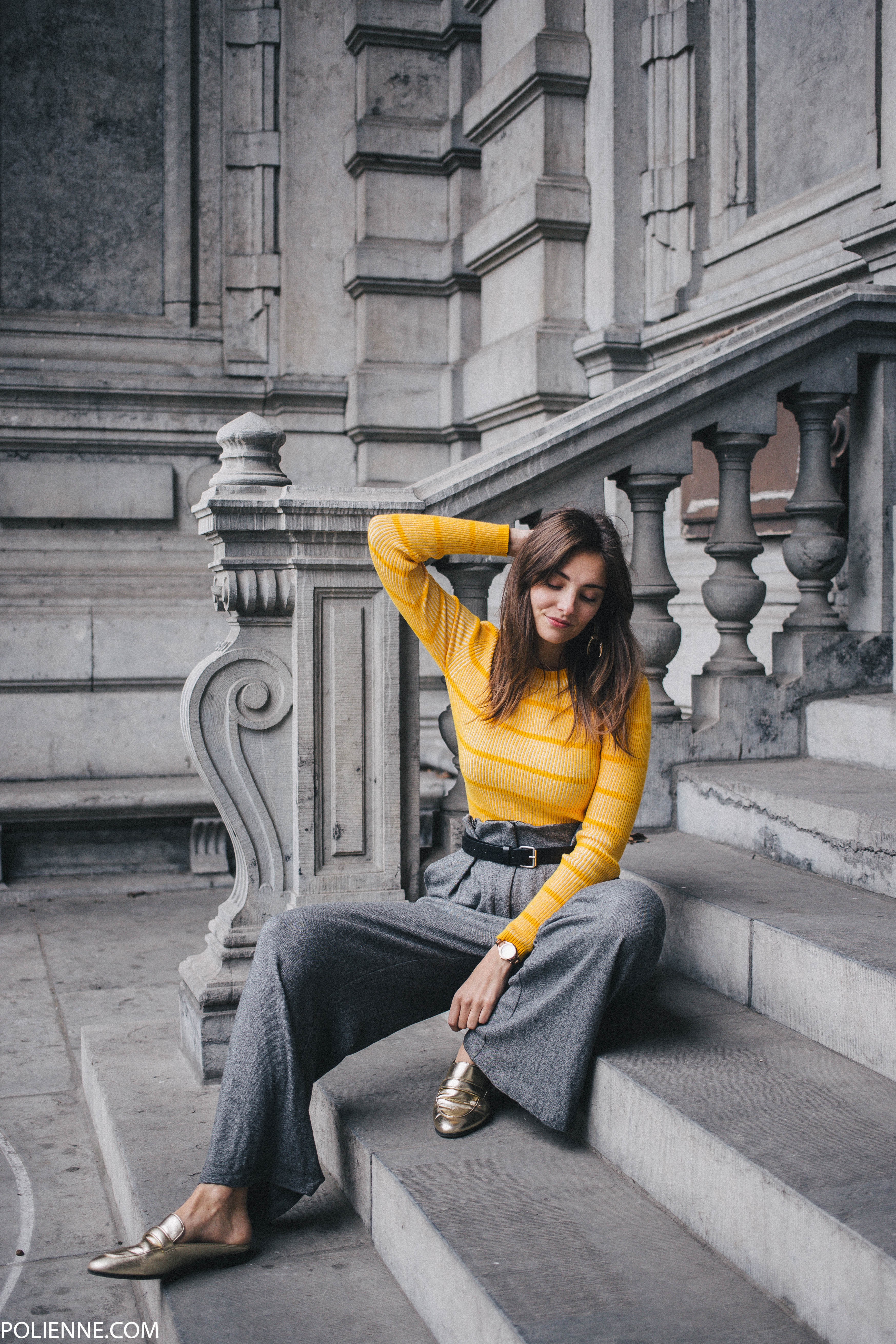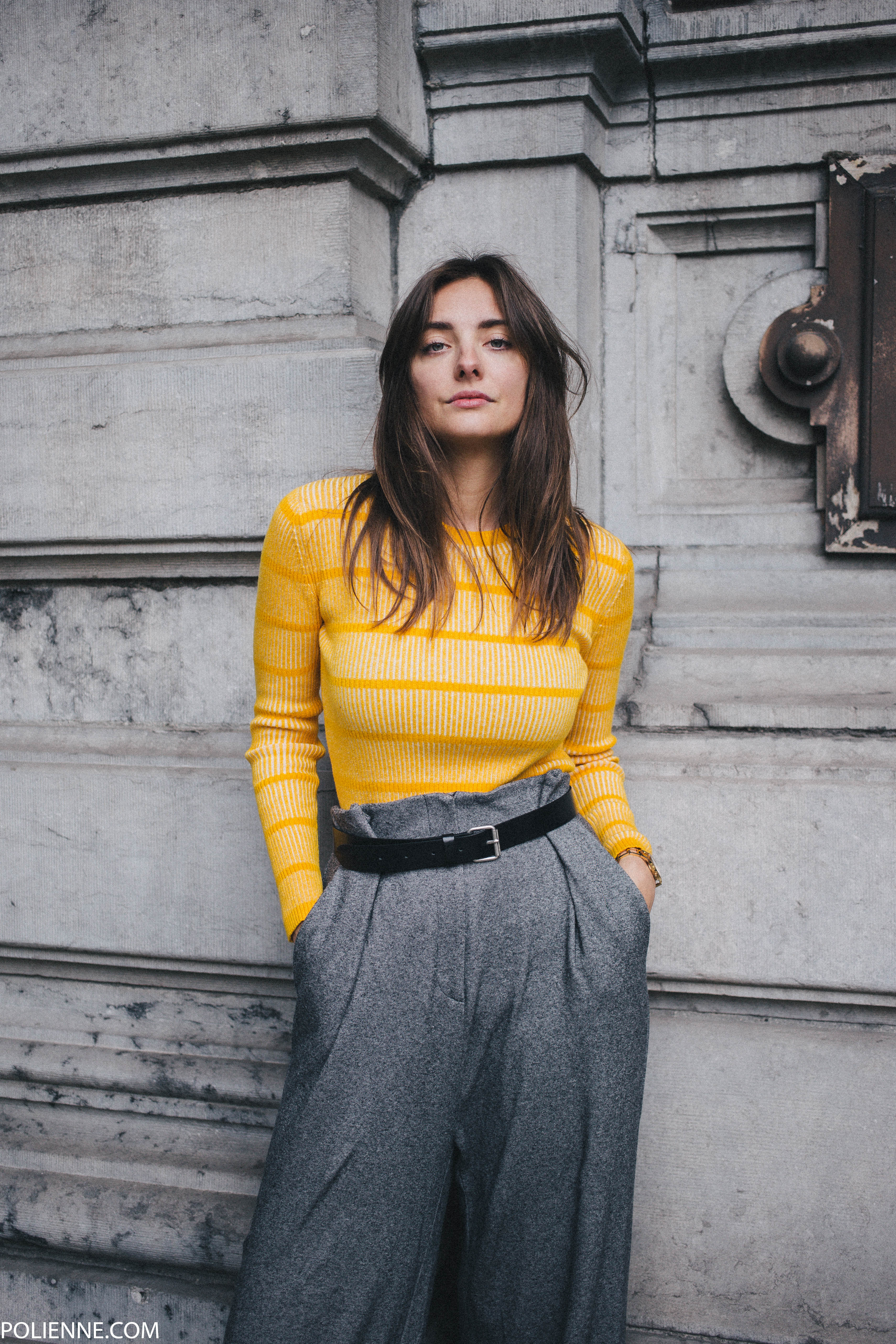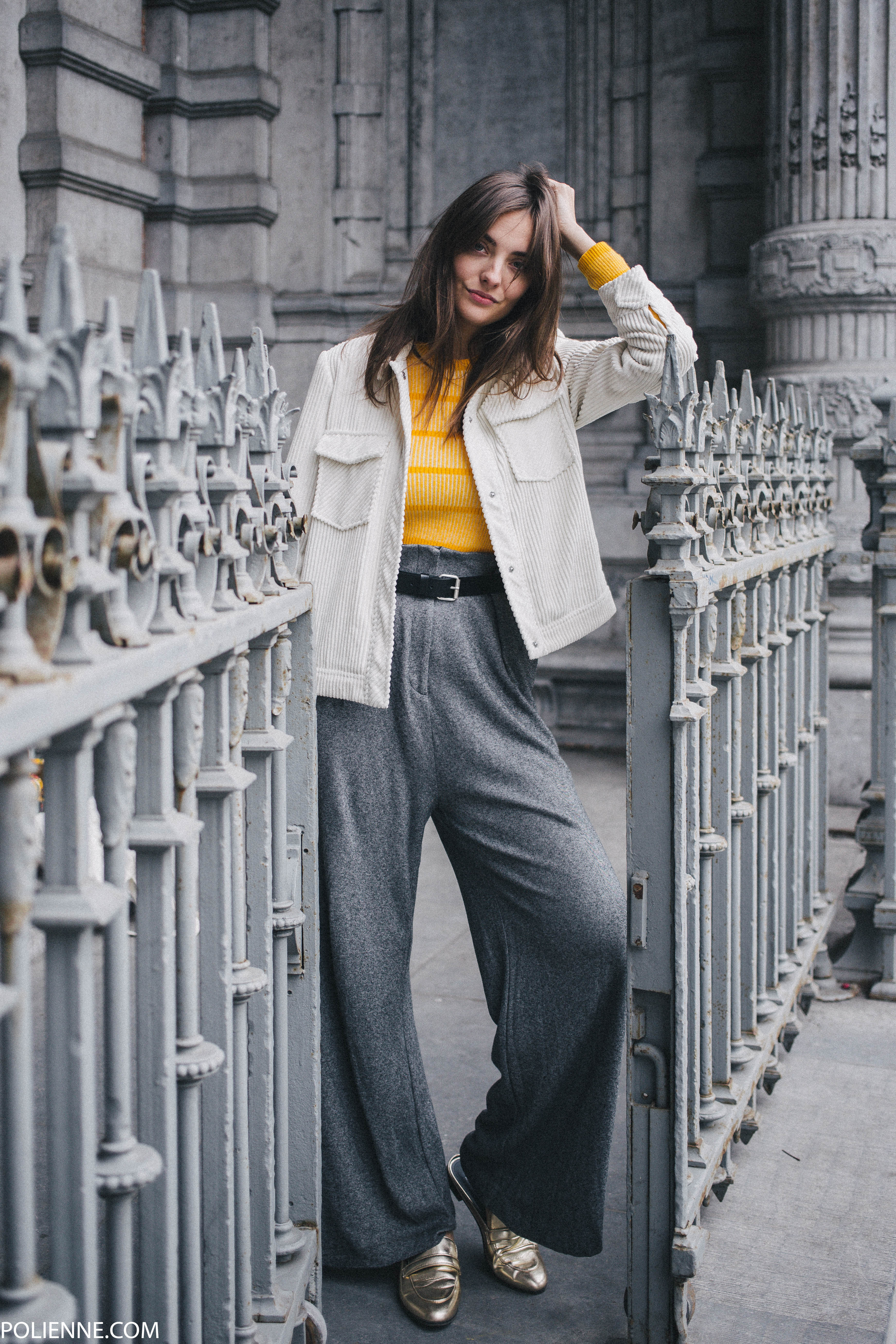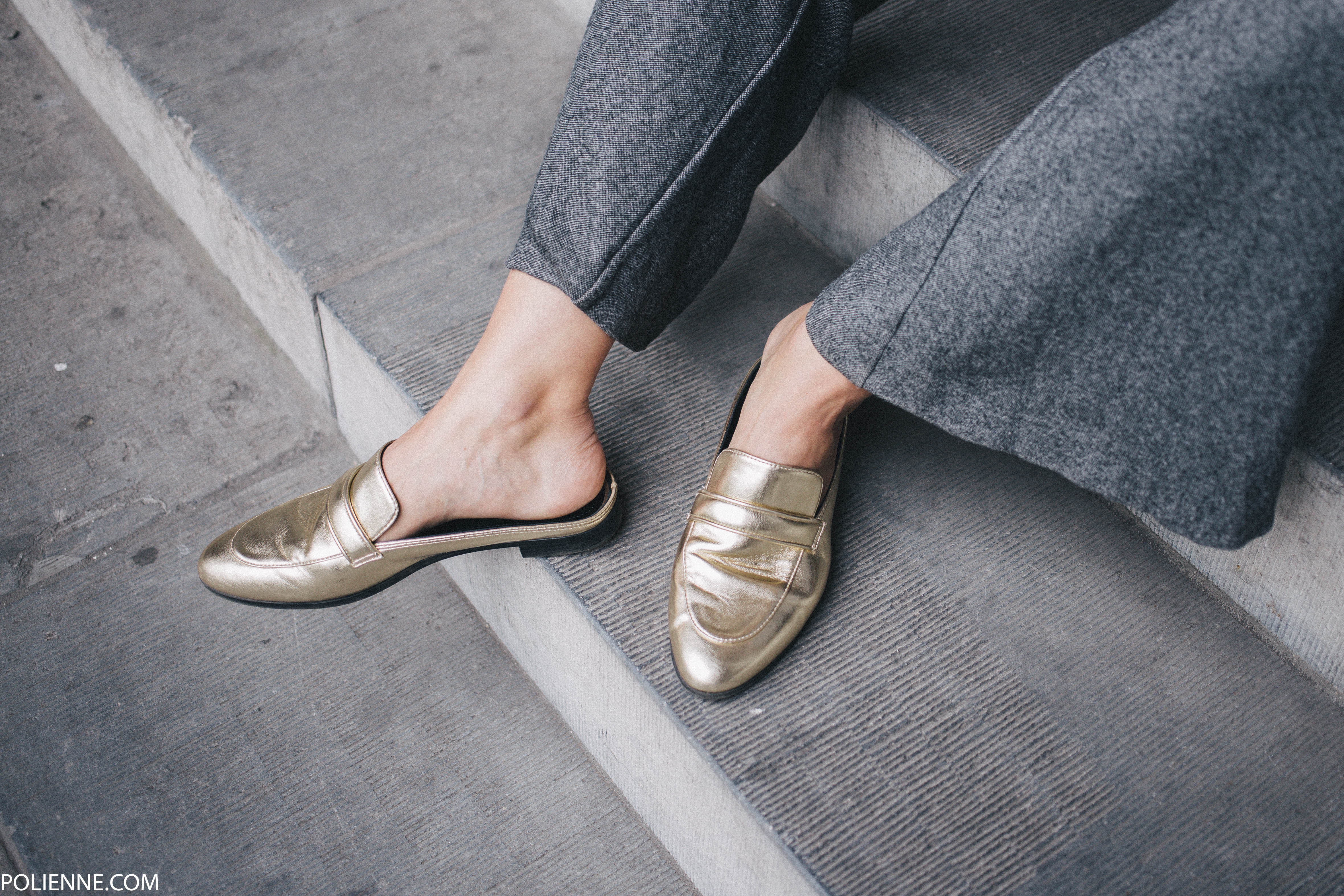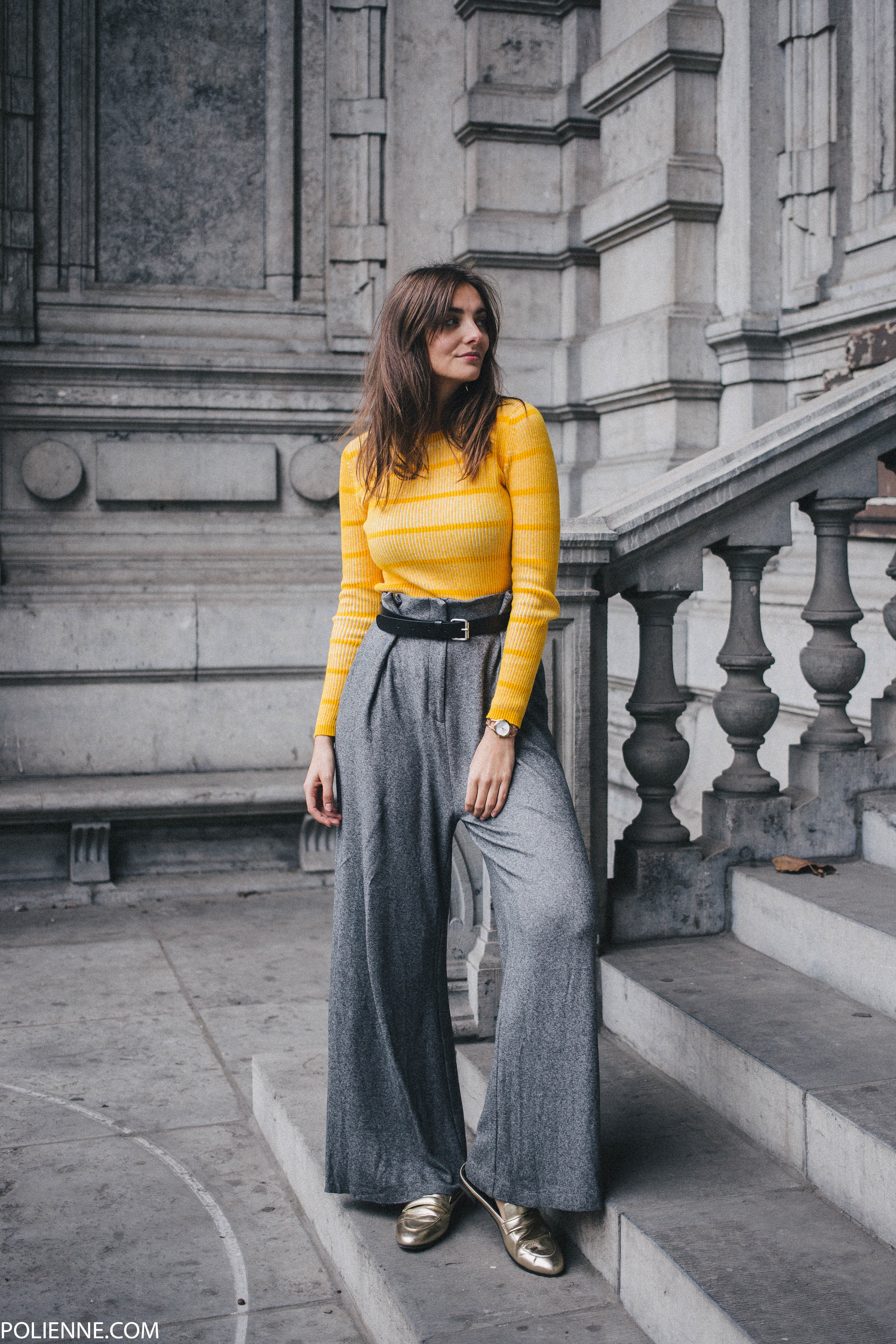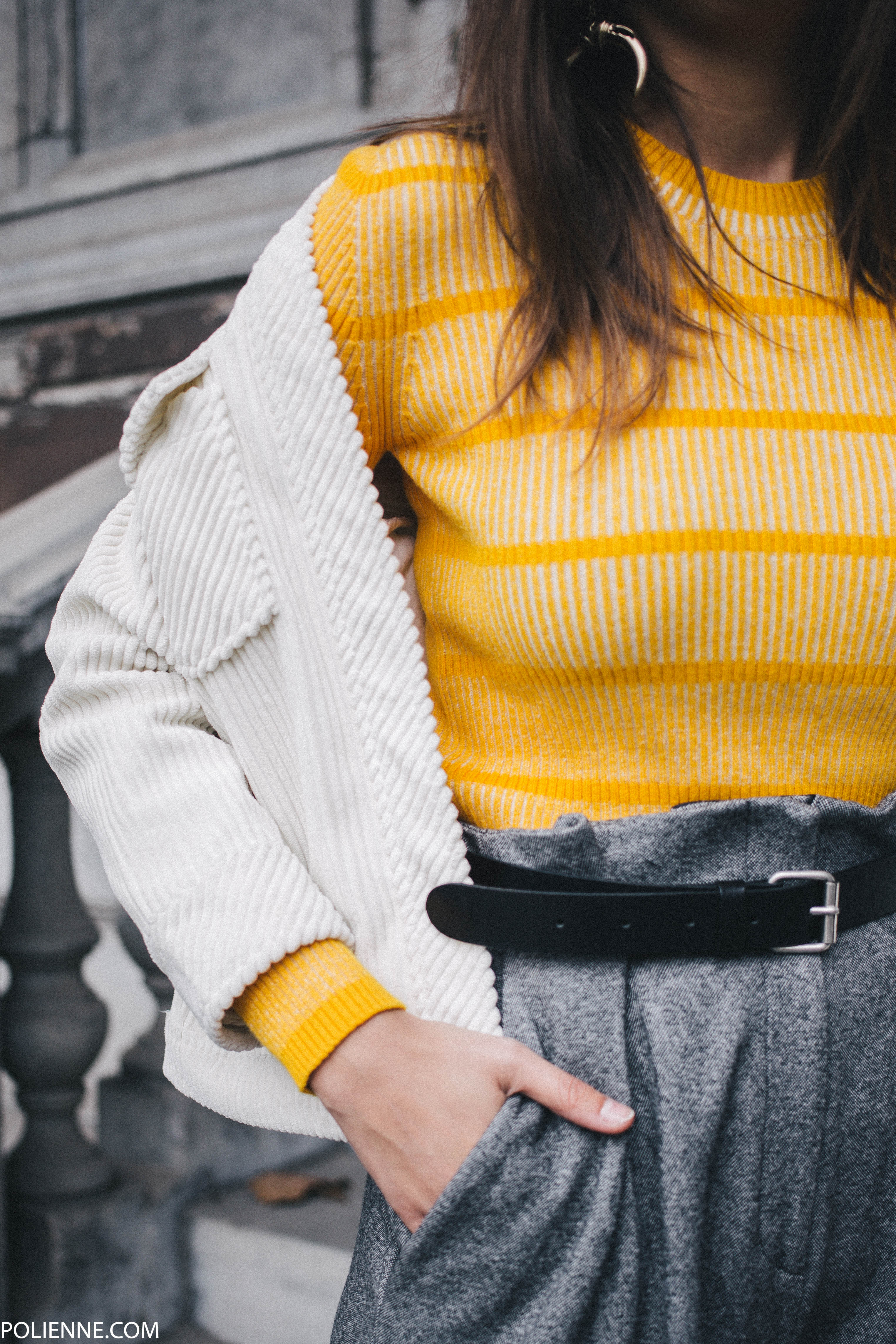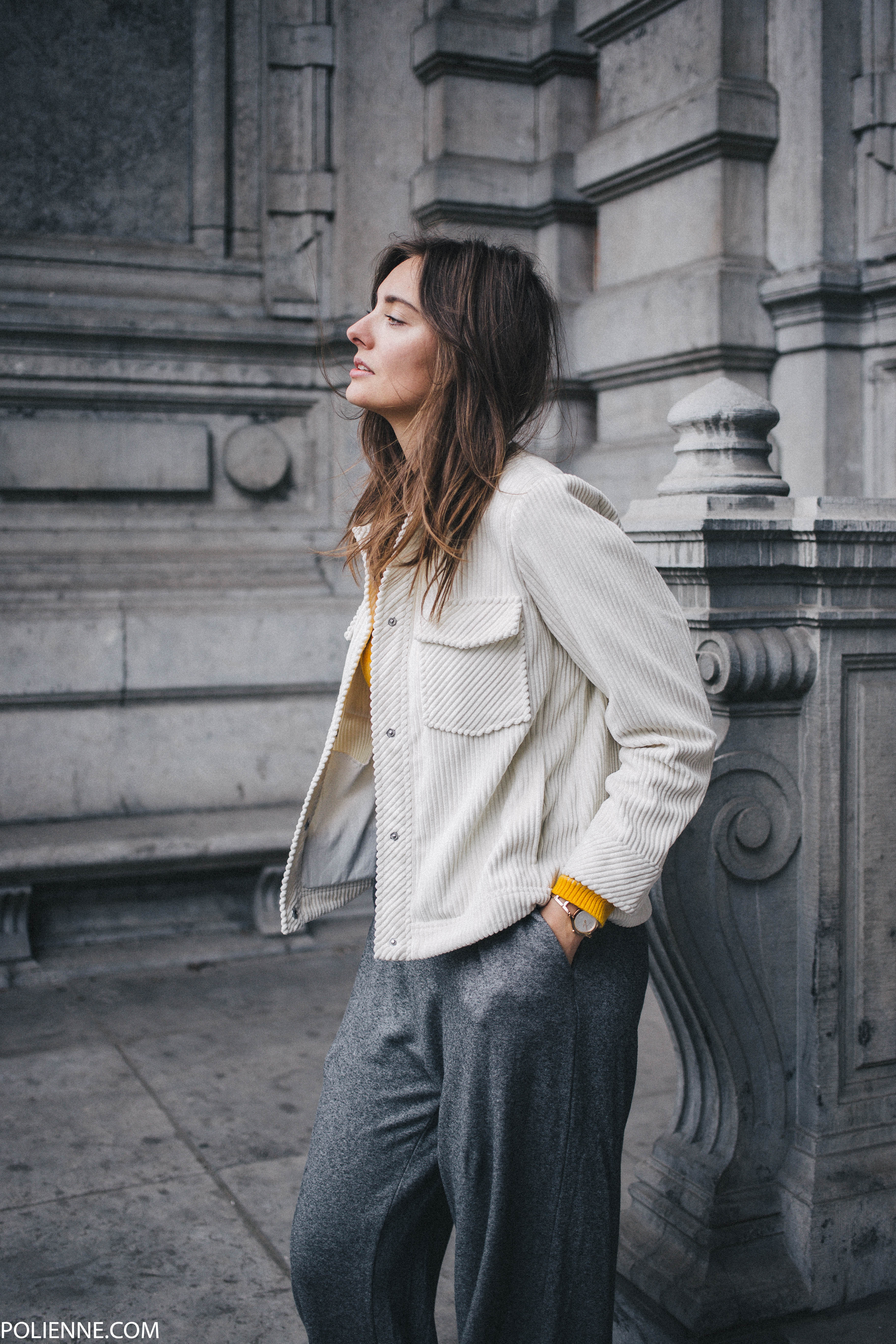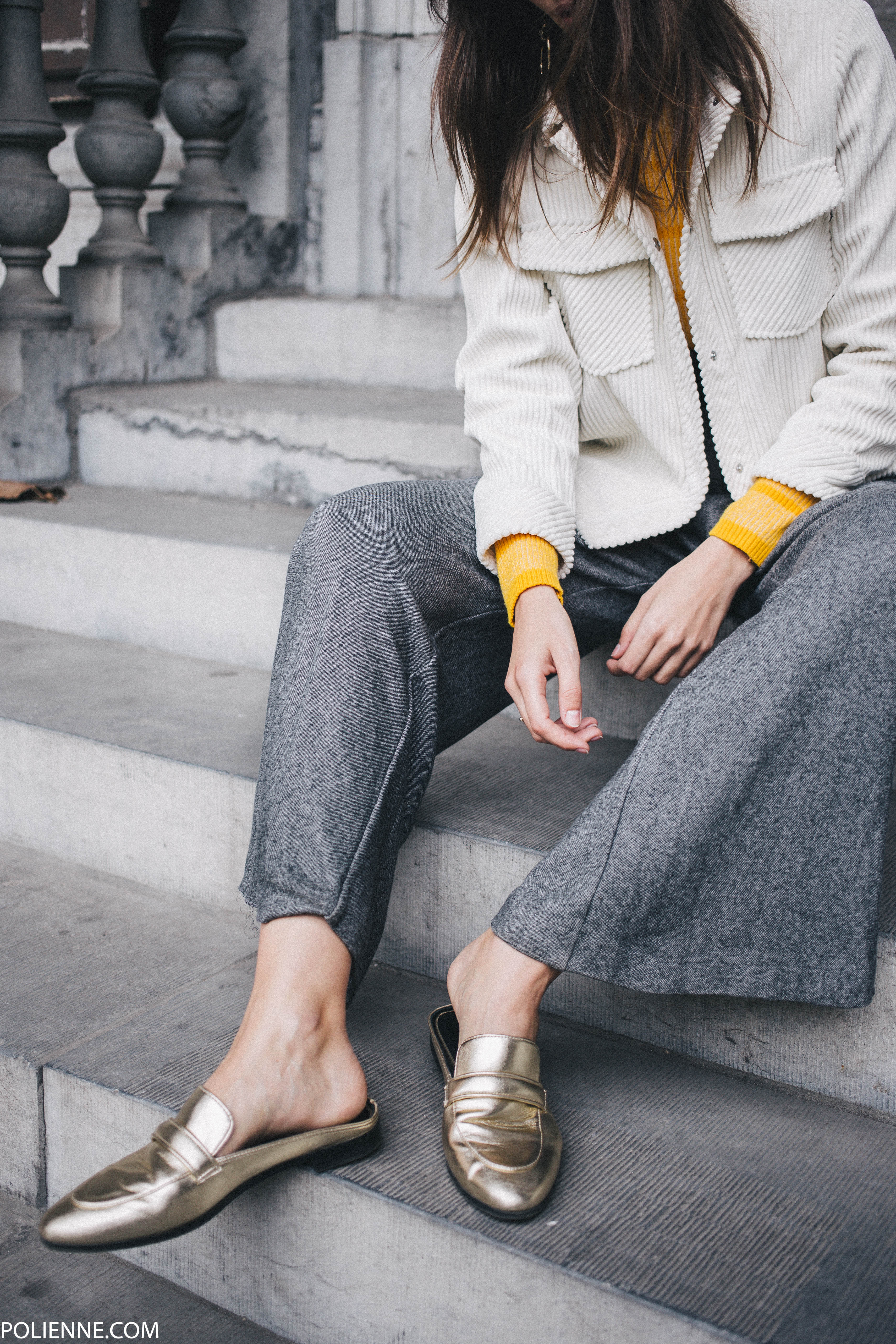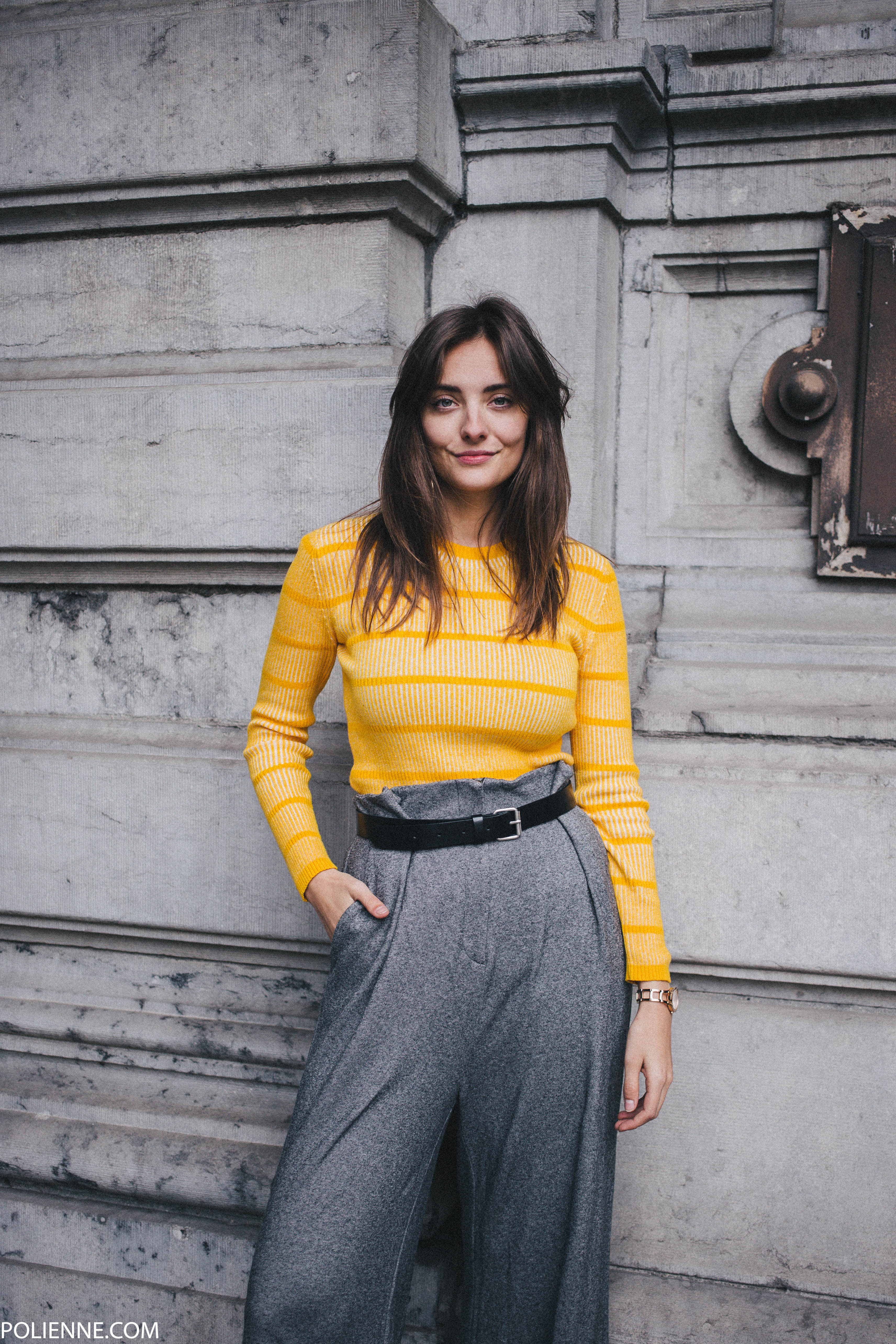 SAMSOE & SAMSOE c/o yellow longsleeve knit & white corduroy jacket, MANGO (old) oversized trousers, H&M golden slides & (old) earrings
Photos by Dogs & Dresses