On Monday the boyfriend and I took an afternoon off to wander through town, have some coffee and take a quick stop at our fave vintage store, Episode. We were looking for a specific t-shirt for him, but as soon as I walked in the store, my eye was caught by this STUNNING leopard faux fur. And ever since Alexa Chung became my 2008 style icon, I've been wanting to have an exact leopard faux fur like this. So nope, I really didn't care that this kind of coat might be considered out of fashion already – it just looked way too fab on me.
Next up: a pair of vintage Adidas Stan Smith sneakers. I ruined mine after a fantastic party and was in need of a fresh new white pair. And why buy them new when you can find a spotless pair for a third of the price, right? And finally, while we were paying I noticed these rad sunglasses behind the sales lady. The boyfriend and I convinced ourselves that these would look splendid with a white shirt and denim shorts in Mexico, so I quickly added them to my growing pile of new wardrobe stunners!
More pictures of my new finds real soon! What do you think?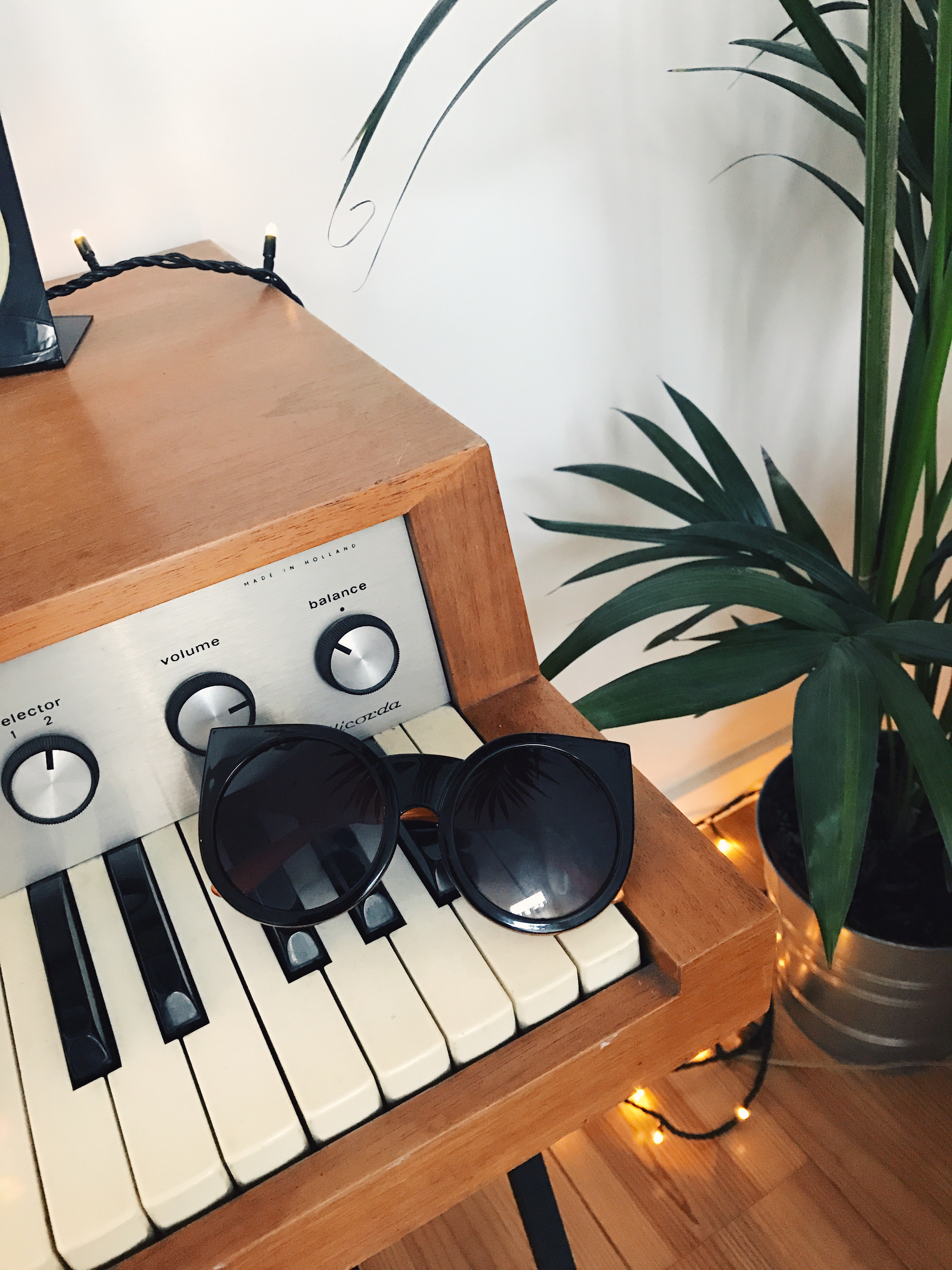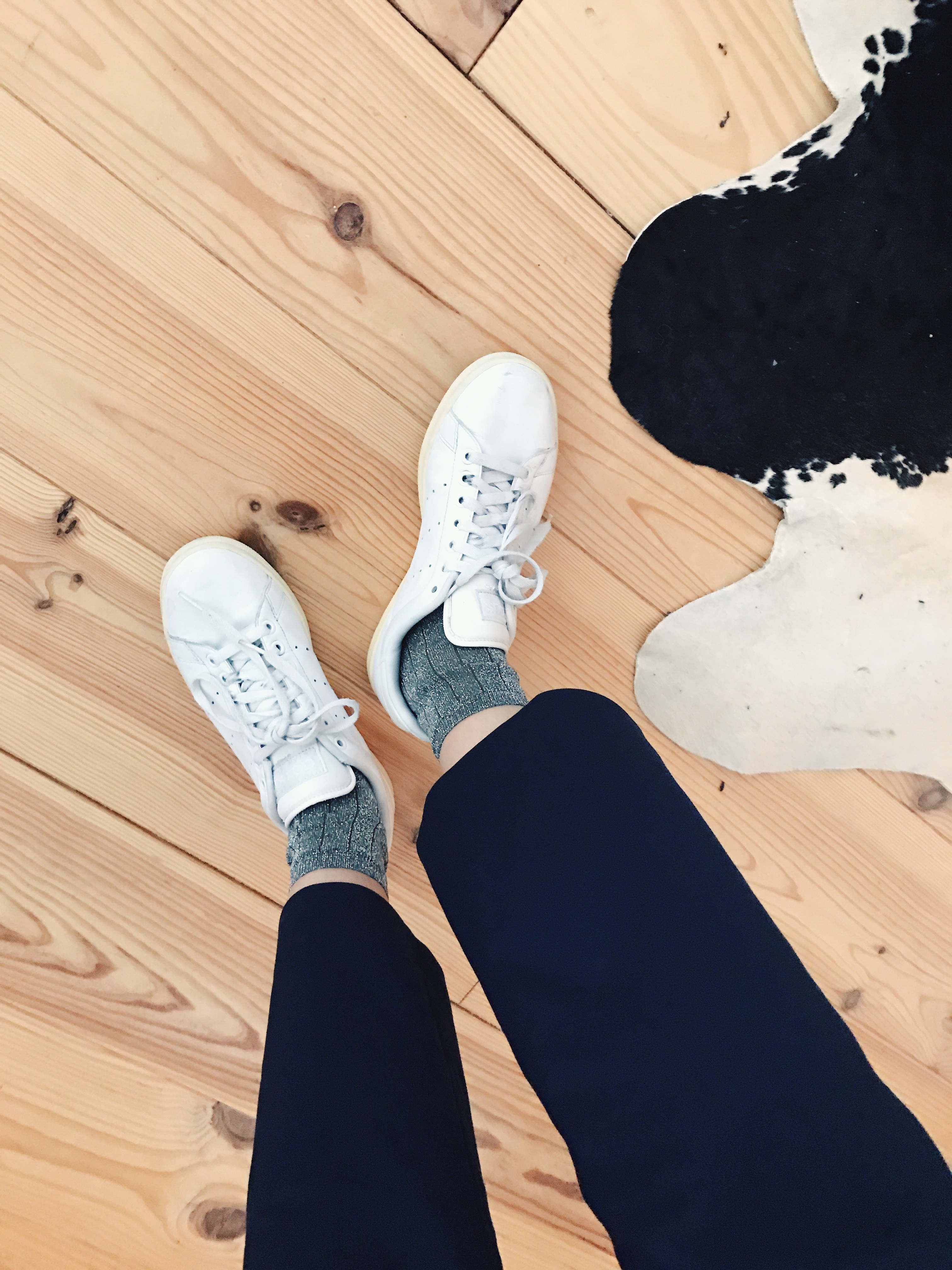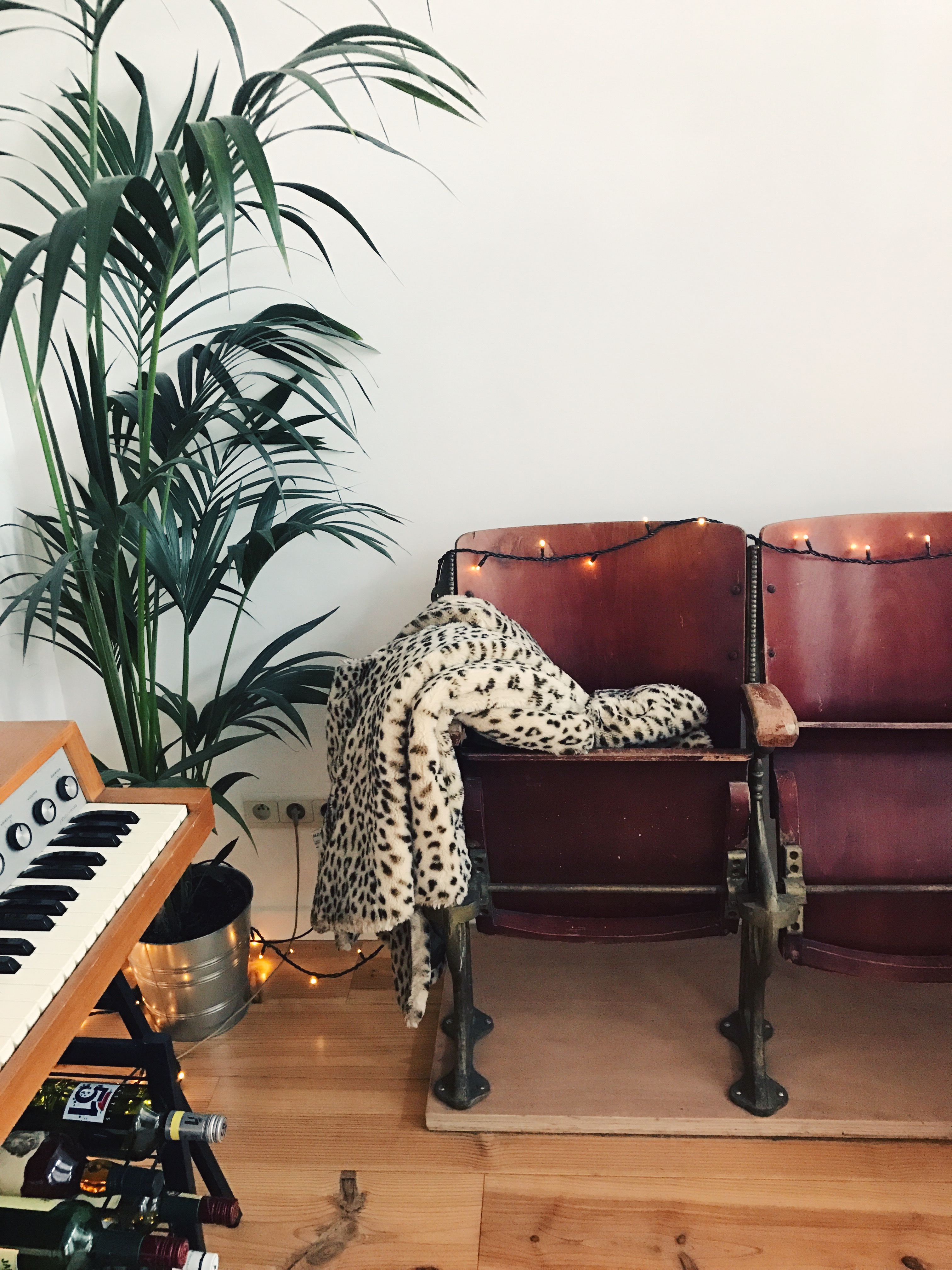 Sunglasses, Adidas sneakers & faux fur coat found at Episode, all other vintage pictured such as the cinema chairs and the organ are by the boyfriend.