Okay, "daily" might not be entirely true. Since I work from home, I spent most days bare-faced. But whenever I go out for an outfit shoot or a meeting, I do want a tiny dash of make-up to fresh up my look. You know I'm not the most creative person when it comes to make-up, because I just don't feel like spending too much time in the bathroom in the morning. I love my bed, my bed loves me – simple as that.
So today I'm sharing my ridiculously basic make-up routine with you guys, as well as my favourite products of the moment! Although I am by no means a beauty blogger, lots of brands still send my all kinds of products that I do sometimes test and end up loving to death. So all stuff featured in this post is what I have actually been putting on my face for a while now!
Ready? Set, brush! (Just kidding, I own no brushes, of course)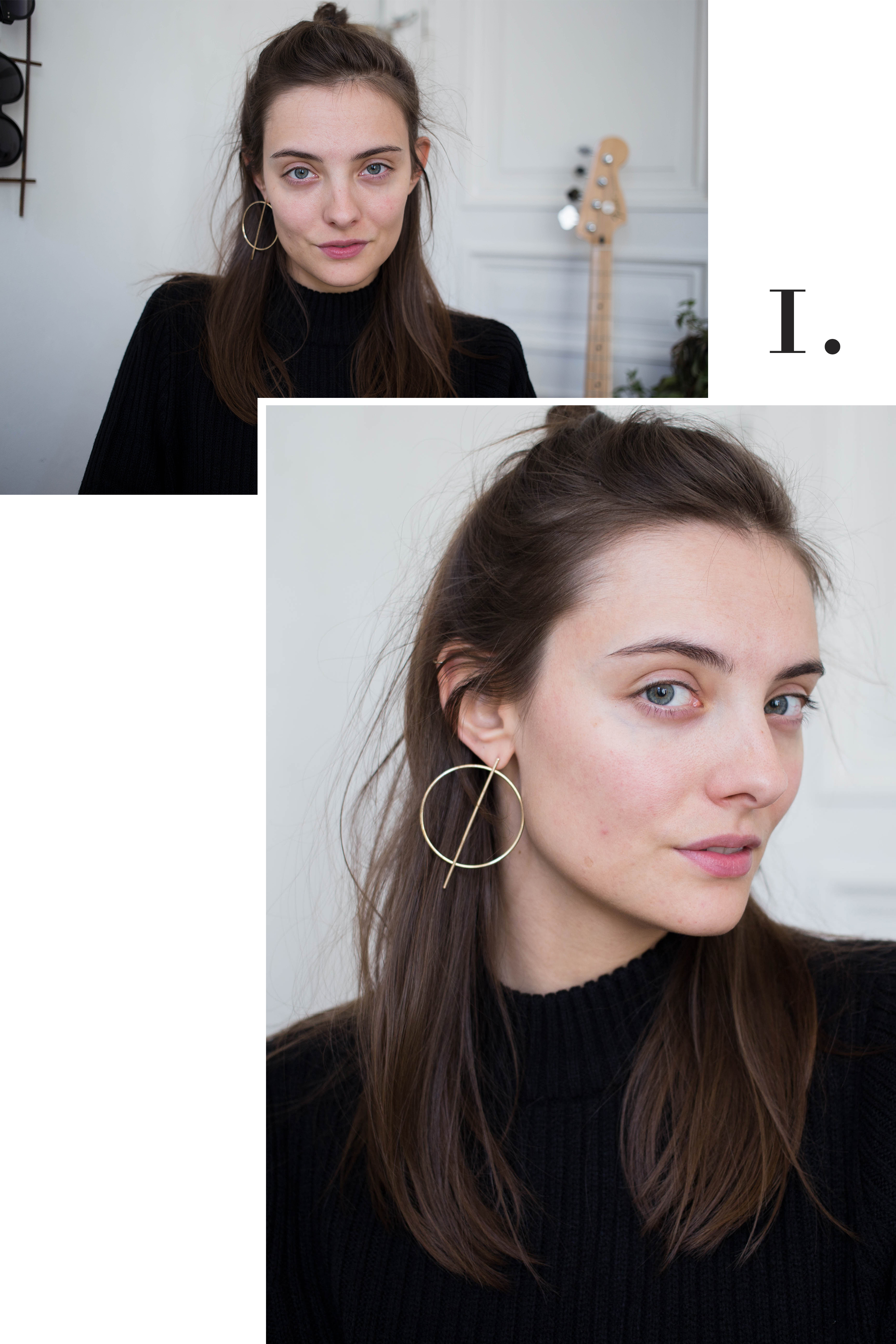 Hello bare face! As you can see, I'm very lucky with my skin and I don't need much coverage. However, as Winter kicks in, the paleness kicks in too. A tiny bit of make-up does the trick in that case! So, I start off with a cleansed face first.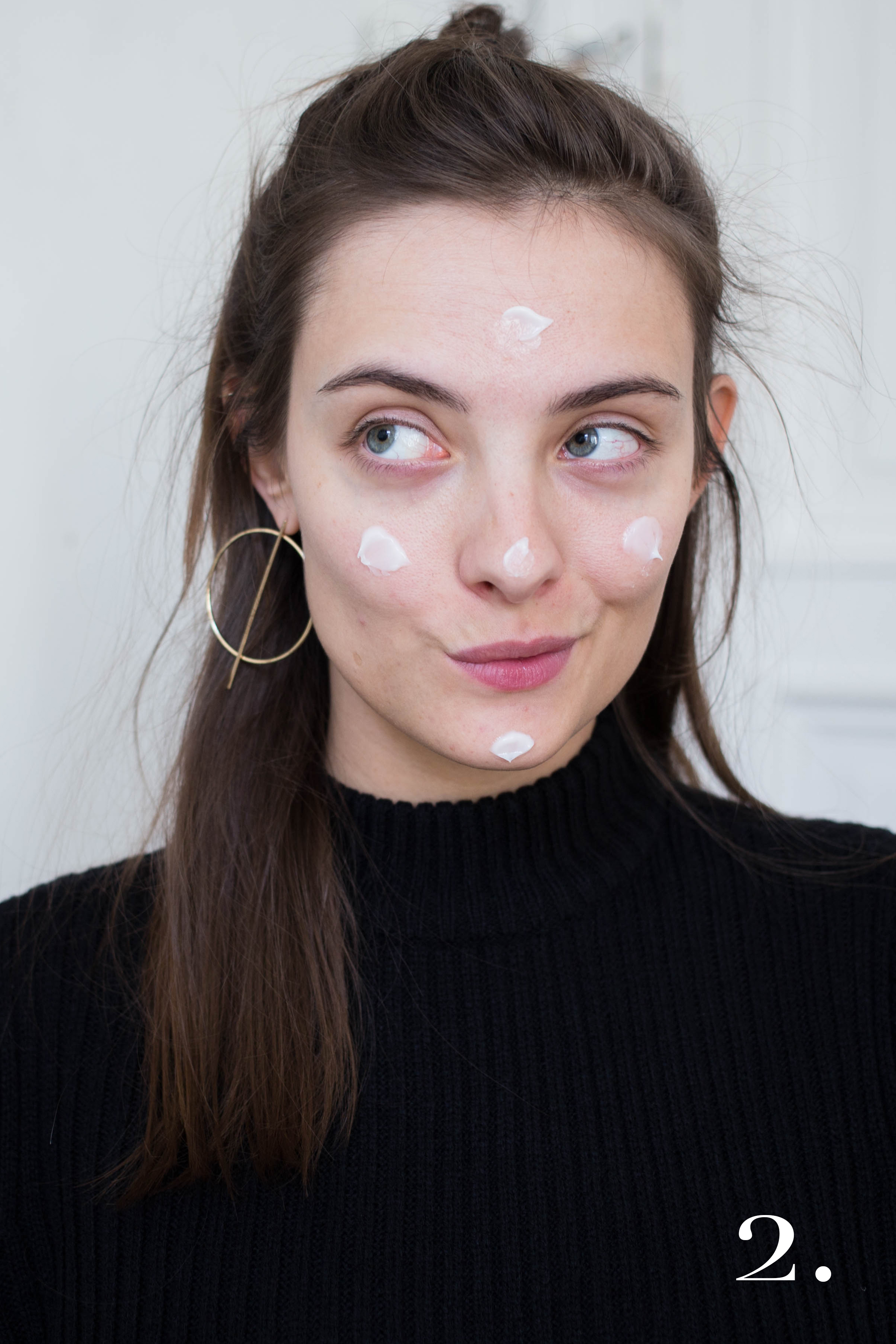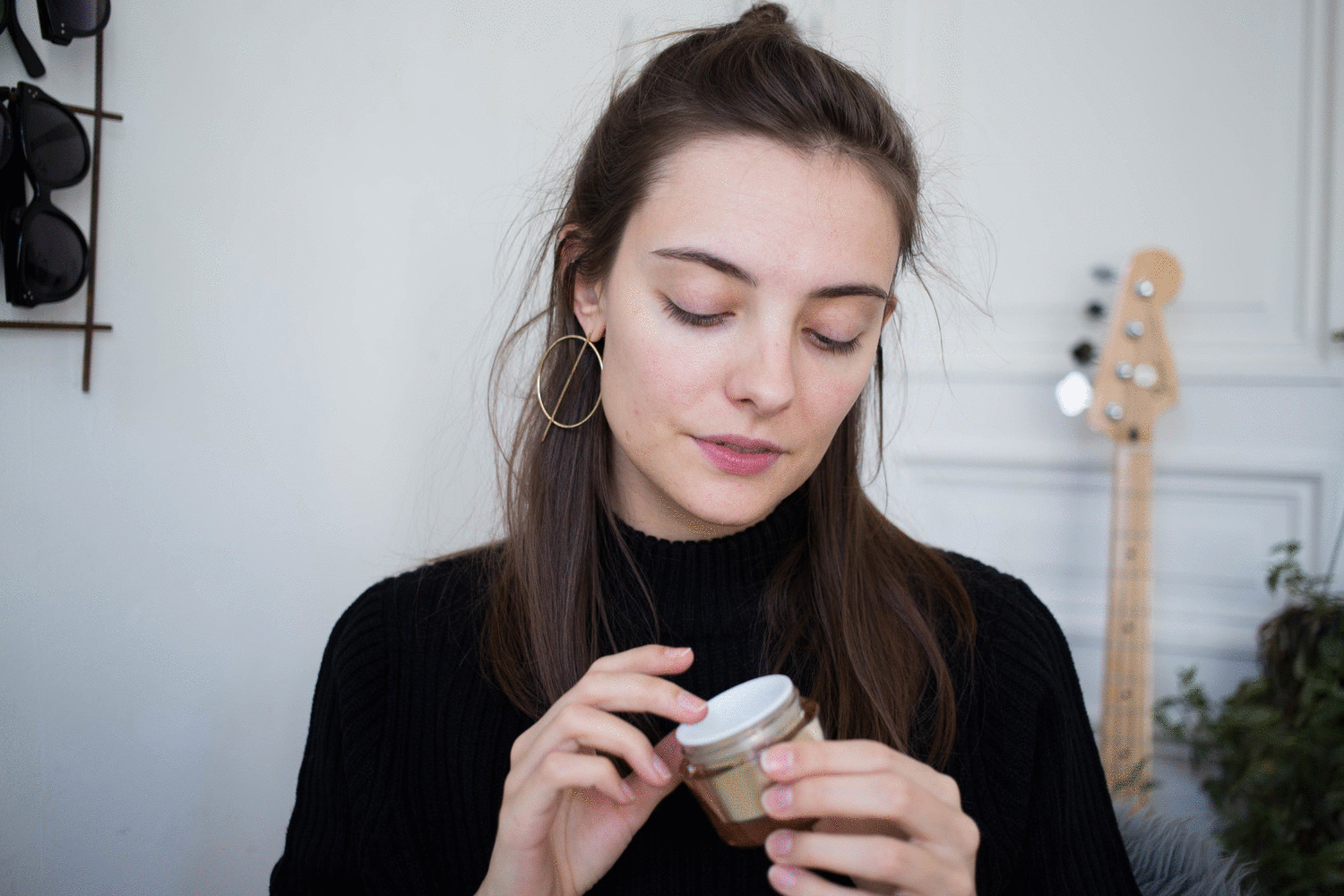 The one thing that I ALWAYS wear: day cream. I'm currently emptying my Estée Lauder Revitalizing Supreme+ Global Anti-Aging Cell Power Creme, which for me works like a charm. Last year my skin suddenly turned catastrophic (greasy, red spots, pimples etc) but since I started using my good Old Estée Lauder products again, all of these problems have vanished. A simple message to myself: stick to your guns.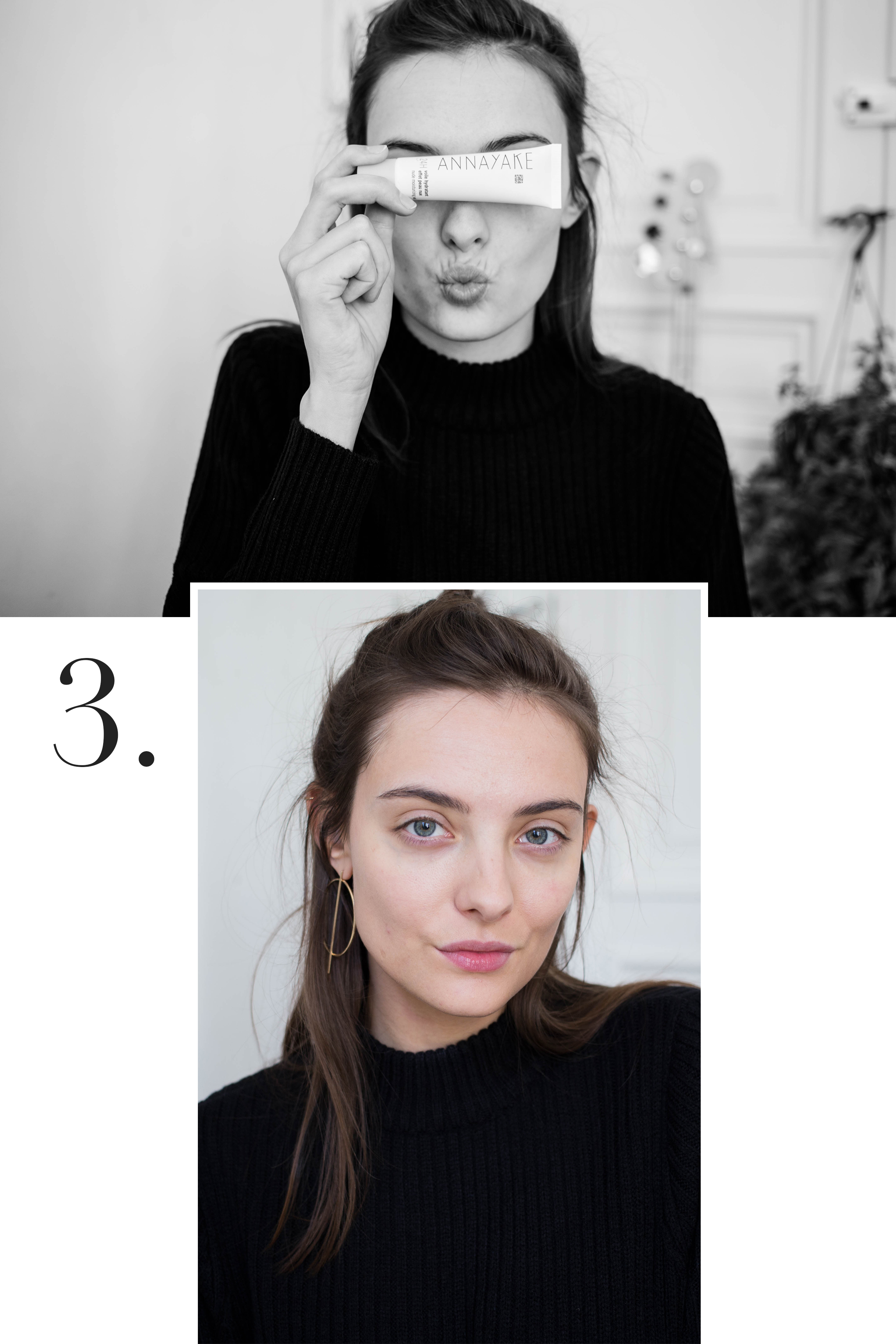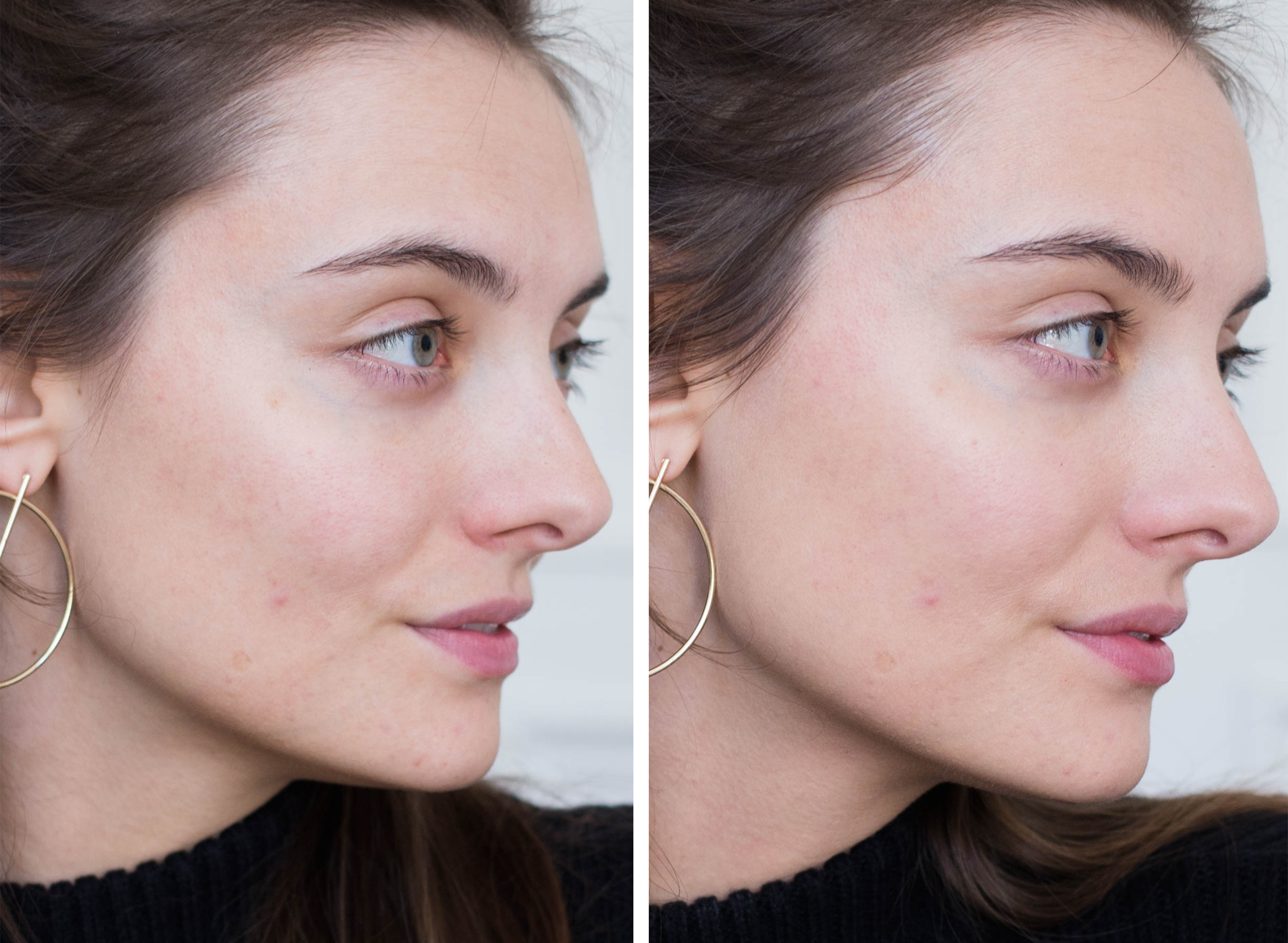 A rather new favourite! I was gifted this Annayake 24H Nude Moisturizing Veil only recently and immediately became a fan. It's a 2-in-1-product that is both moisturizing and smoothing. You can clearly see the difference between my bare skin on the left and the natural golden glow with slight coverage on the right!
During Winter I use both day cream and this moisturizer because my skin can use some extra hydration. Works perfectly without a day cream base though! The colour I'm wearing is 10 Clair.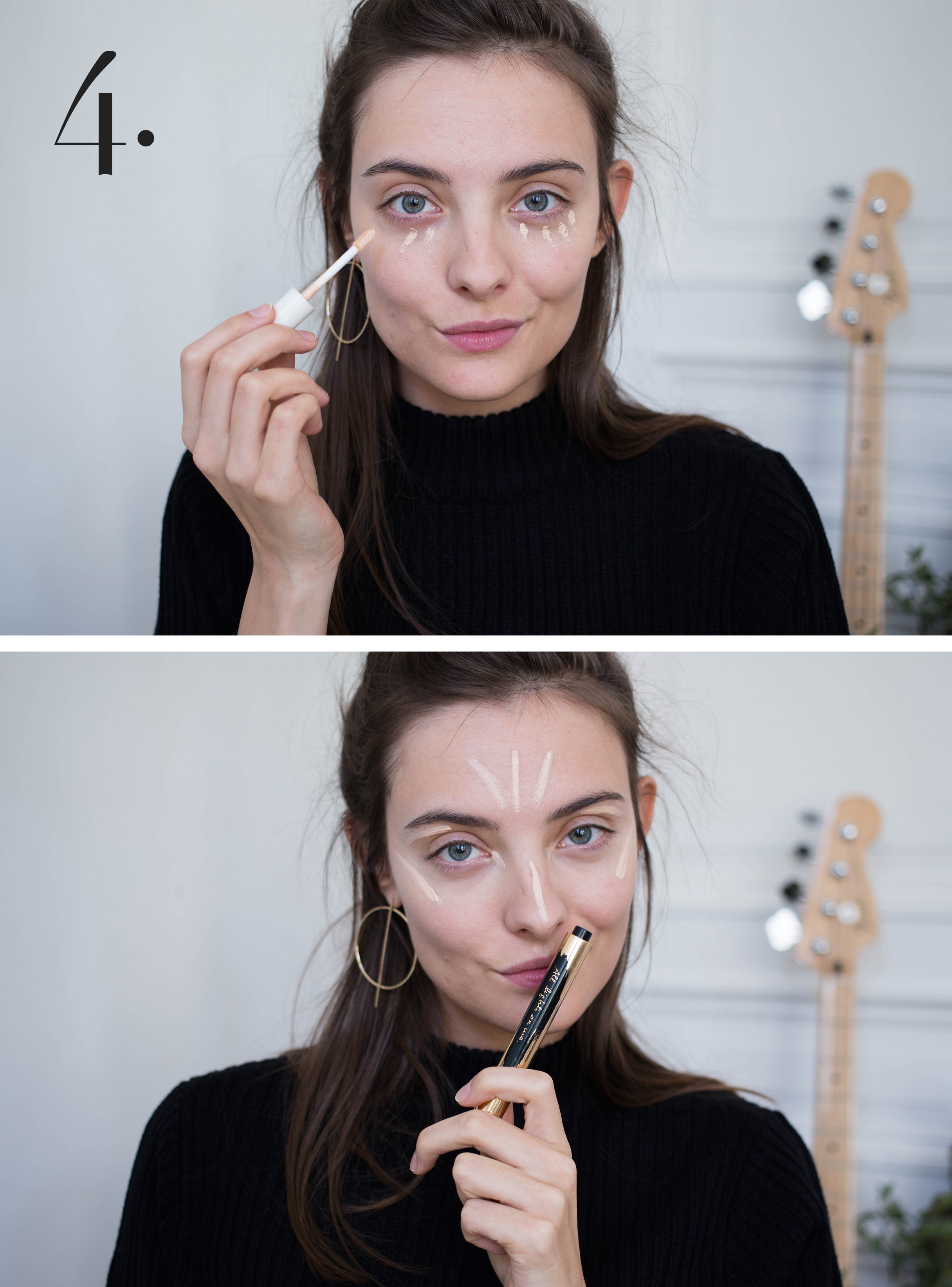 Ah, that extra definition on a smoothened face. My concealer is by H&M and I'm using the iconic Yves Sint Laurent Touche Éclat highlighter. As you can see, I can appreciate both highstreet brands and more upscale beauty labels. It's all about finding the right product that suits your face and your skin.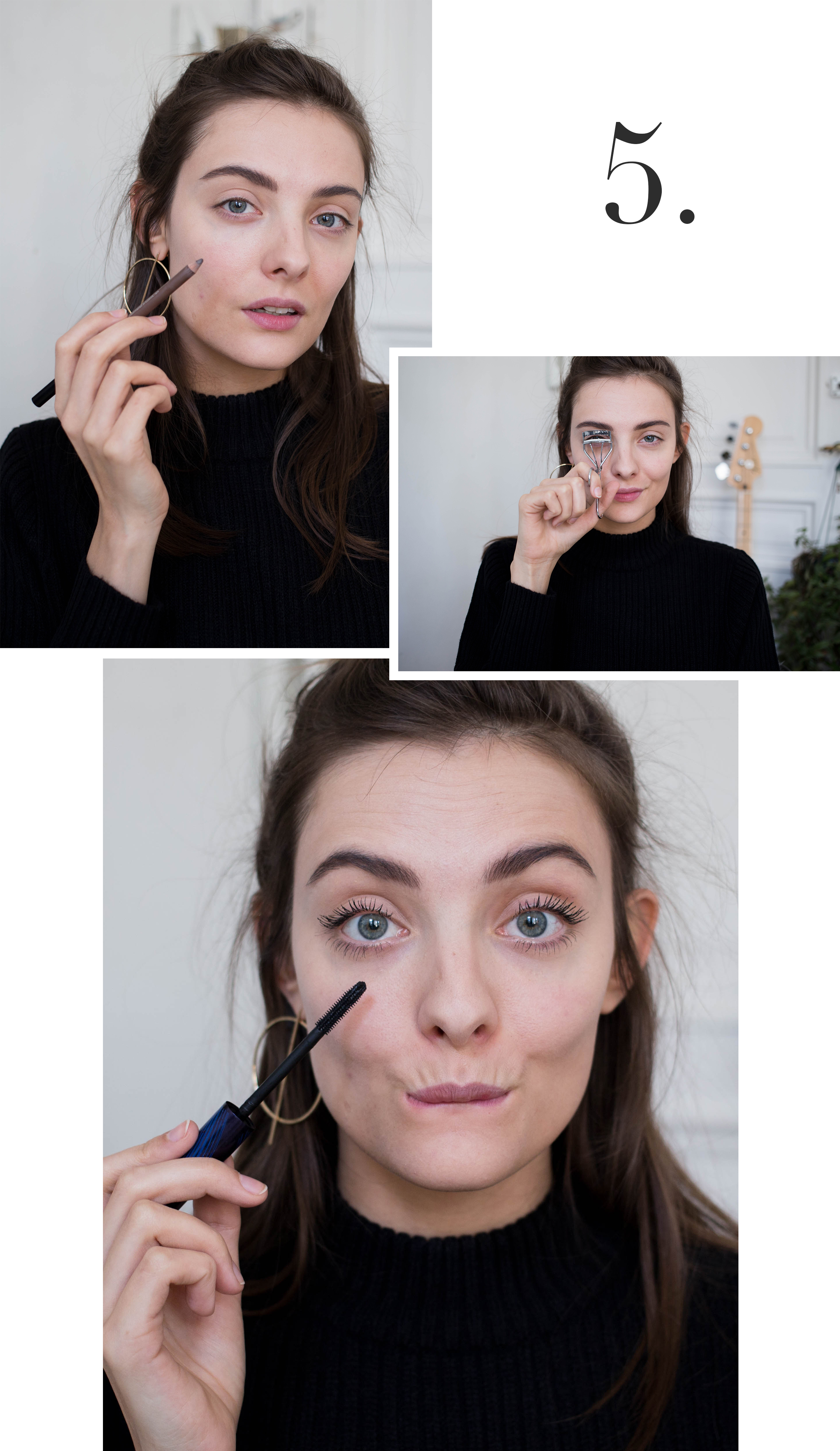 Time for the eyes then! For me eyebrows are probably the most important aspect of one's face (the make-up artists taught me well during my modeling years) so I always try to accentuate them. I've used several colored brow gels and pencils over the years, but the MAC Veluxe Brow Liner is currently in my beauty case. It's a brush and a liner in one and the Deep Brunette colour perfectly matches my hair.
Lash curler, always.
Turning to mascara then. I actually have two mascaras in my make-up bag, but for these pictures I've used the one that gives the most natural effect. This Estée Lauder Sumptuous Infinite mascara gives my lashes both elegant length and volume. My other mascara is the Full Fat Lashes by Charlotte Tilbury, and is more suitable for parties and dinners due to its heavy volume-effect.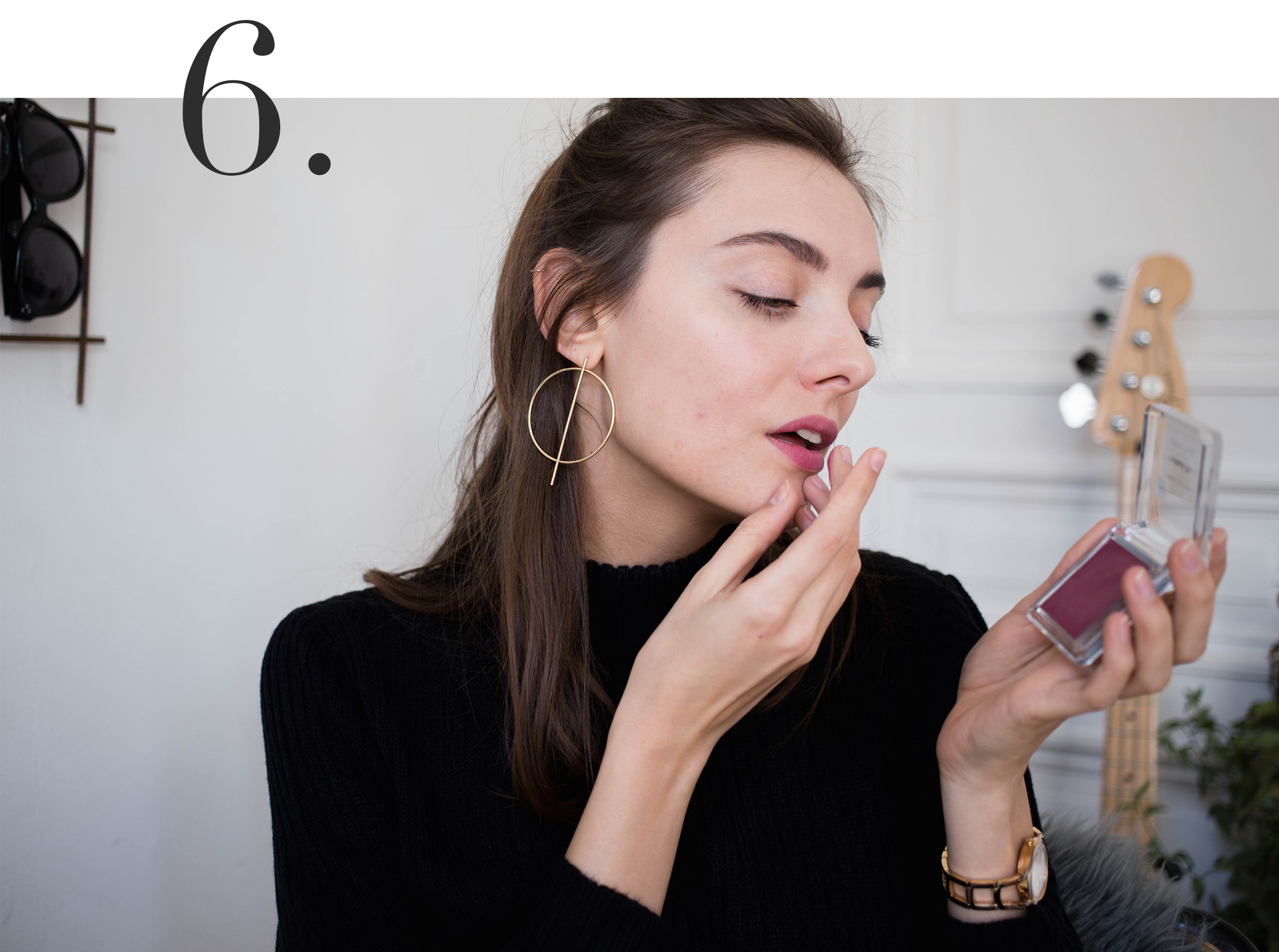 I'm not a huge fan of lipstick (I eat a lot) but I do have one product that I've been using for years to keep my lips fab. The & Other Stories Cheek & Lip Tint in colour Swayback Plum is my favourite product to give my lips that extra touch without dehydrating them or having to use lipstick or lipgloss.
And you can of course use it on your cheeks as well! I personally never do that because I don't like the girly look of blushed cheeks on me.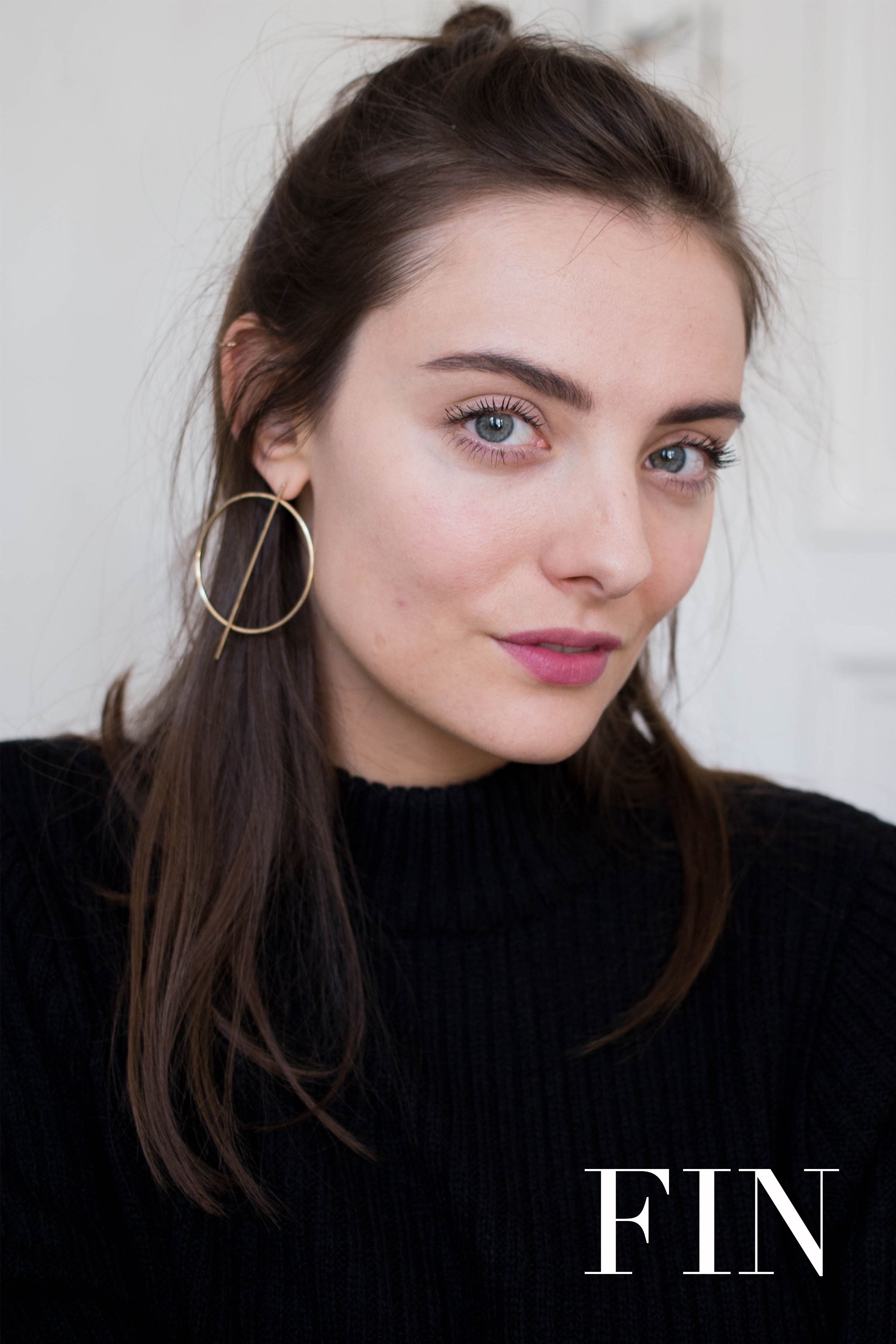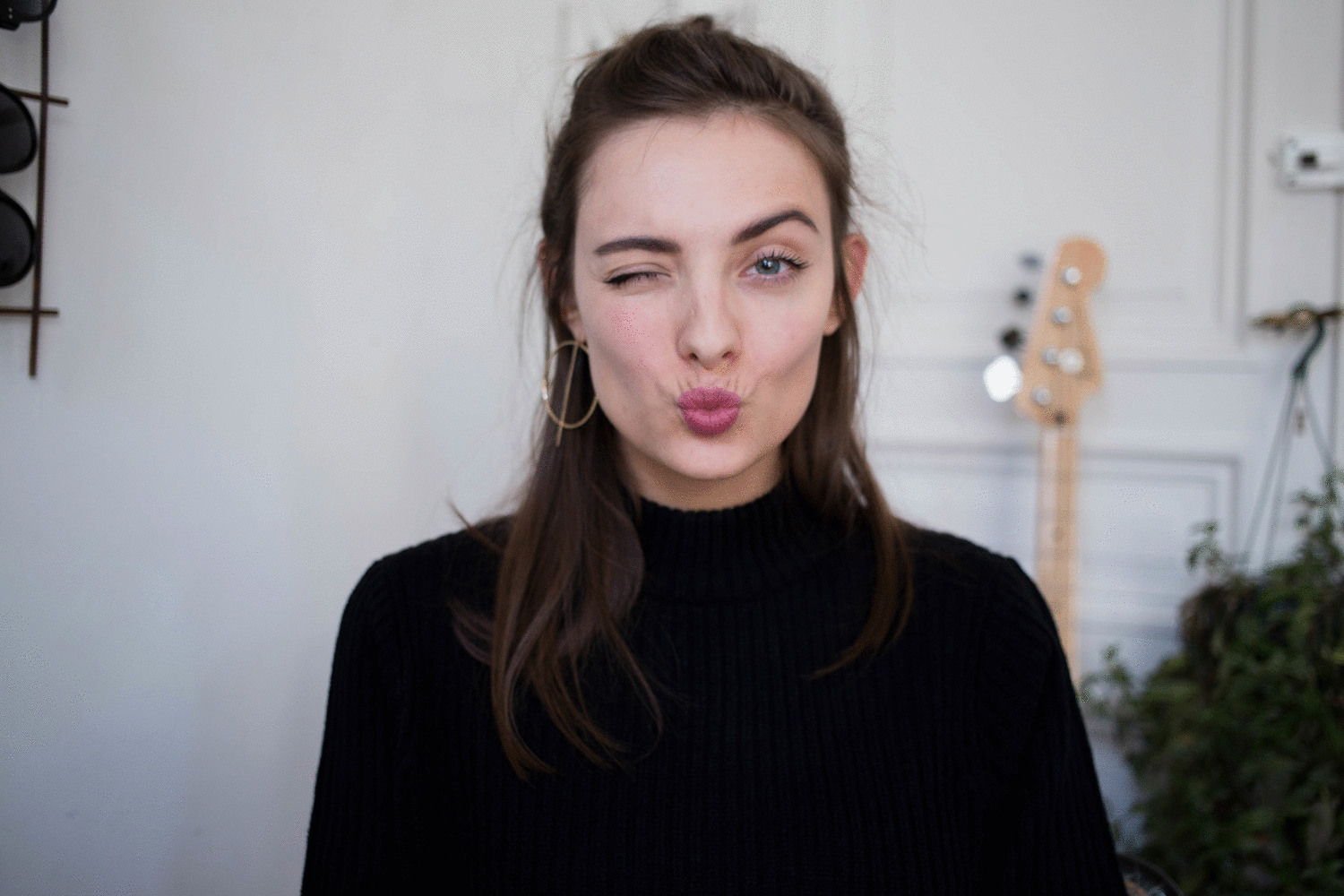 THE END. That's what my "daily" make-up routine looks like! And this is probably the easiest make-up guide you've ever seen!
Do you opt for something easy in the morning or do you have some more advanced skills? And what's your fave daily make-up product you wouldn't want to leave the house without?
Bewaren