My style has evolved quite drastically during those 8 years that I've been blogging. I transformed from a print-loving teenager with colourful, all over the place outfits (find proof here) to someone that highly appreciates a quiet and simple outfit. I tend to opt for neutral colours and like to dress down most of the time. Less is definitely more, you know? But today I'm contradicting myself! Because during Autumn and Winter, my inner layering diva takes over.
Faux fur, a heavy knit, big sunglasses and extremely wide wool trousers seem like WAY too many eye-catching elements to combine, but hey – I felt pretty awesome strutting down the streets in this look. For this outfit I broke another of those famous dressing rules: if you want to add volume, always choose between the top or bottom part. My volume is pretty much everywhere, as you can see.
Of course I used a few little tricks to make this seemingly overdone look work anyway. First of all, I still opted for neutral colours. The combination of soft tones radiates a calm and sophisticated vibe. Secondly, because of the super hight waist of the trousers the ensemble is still very much in balance. All of the attention goes to the waist, which perfectly divides the volumes used here. And lastly, the attitude. With the right attitude, you can pull off anything really.
Just go for it! And let me know if you'd opt for more is more!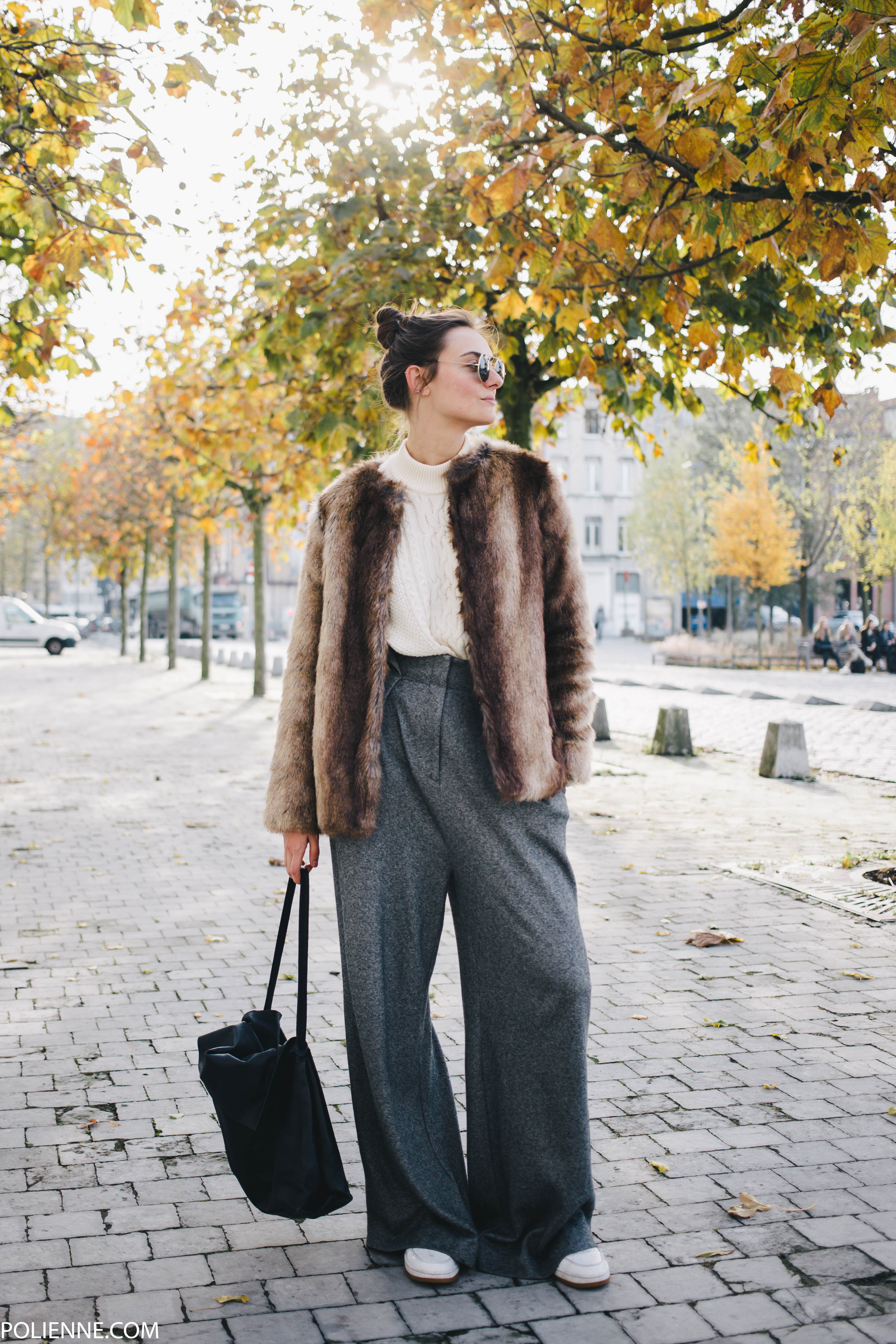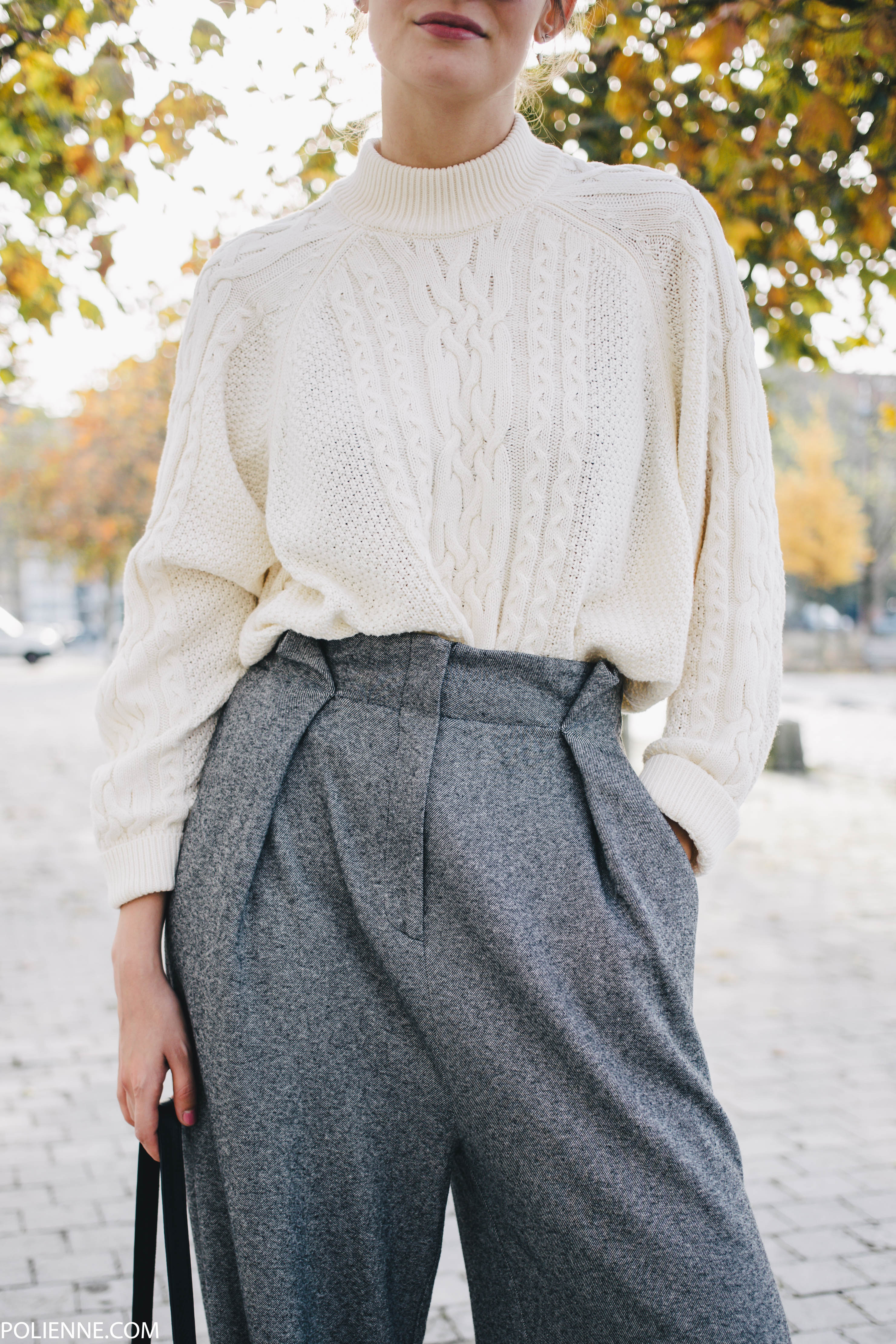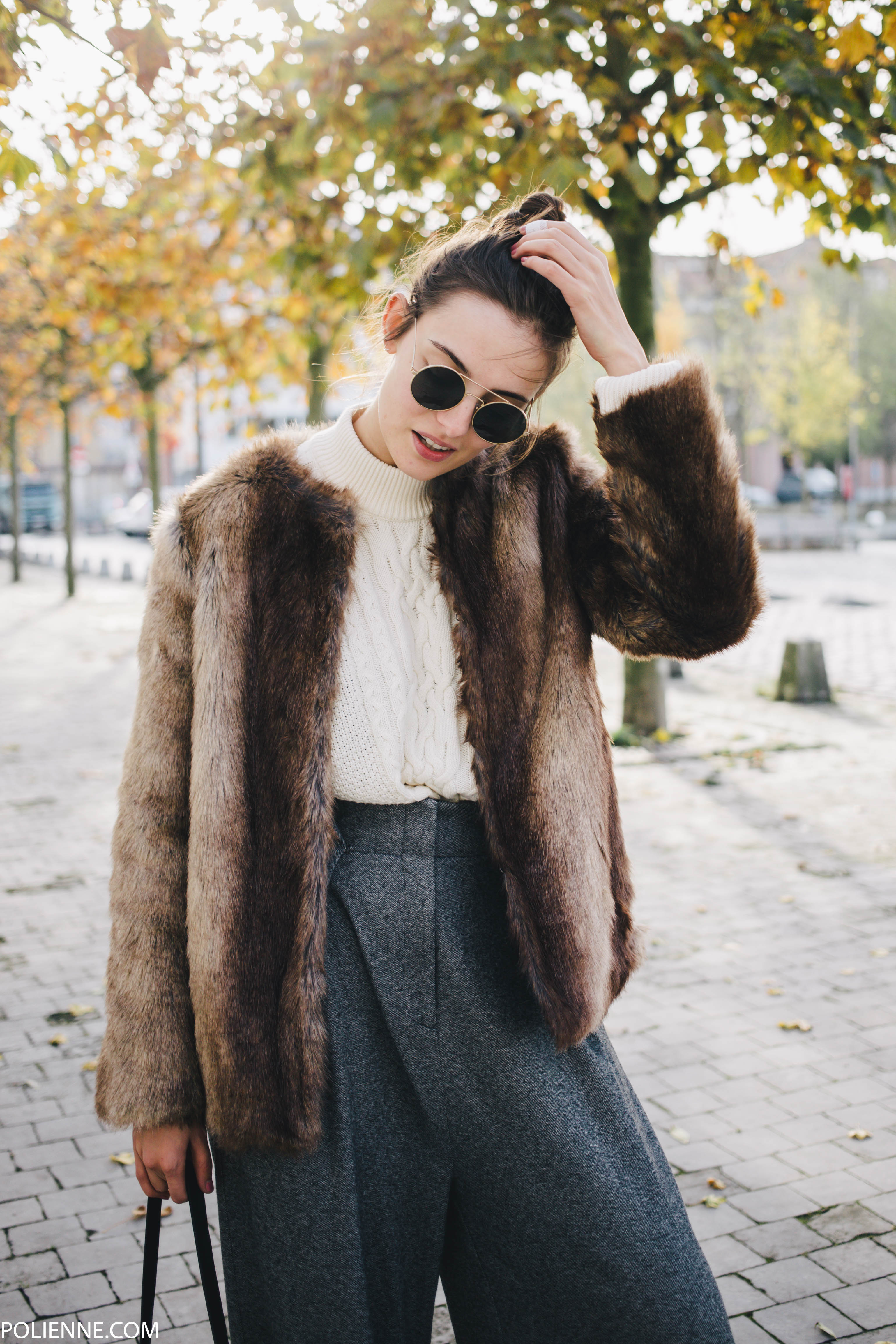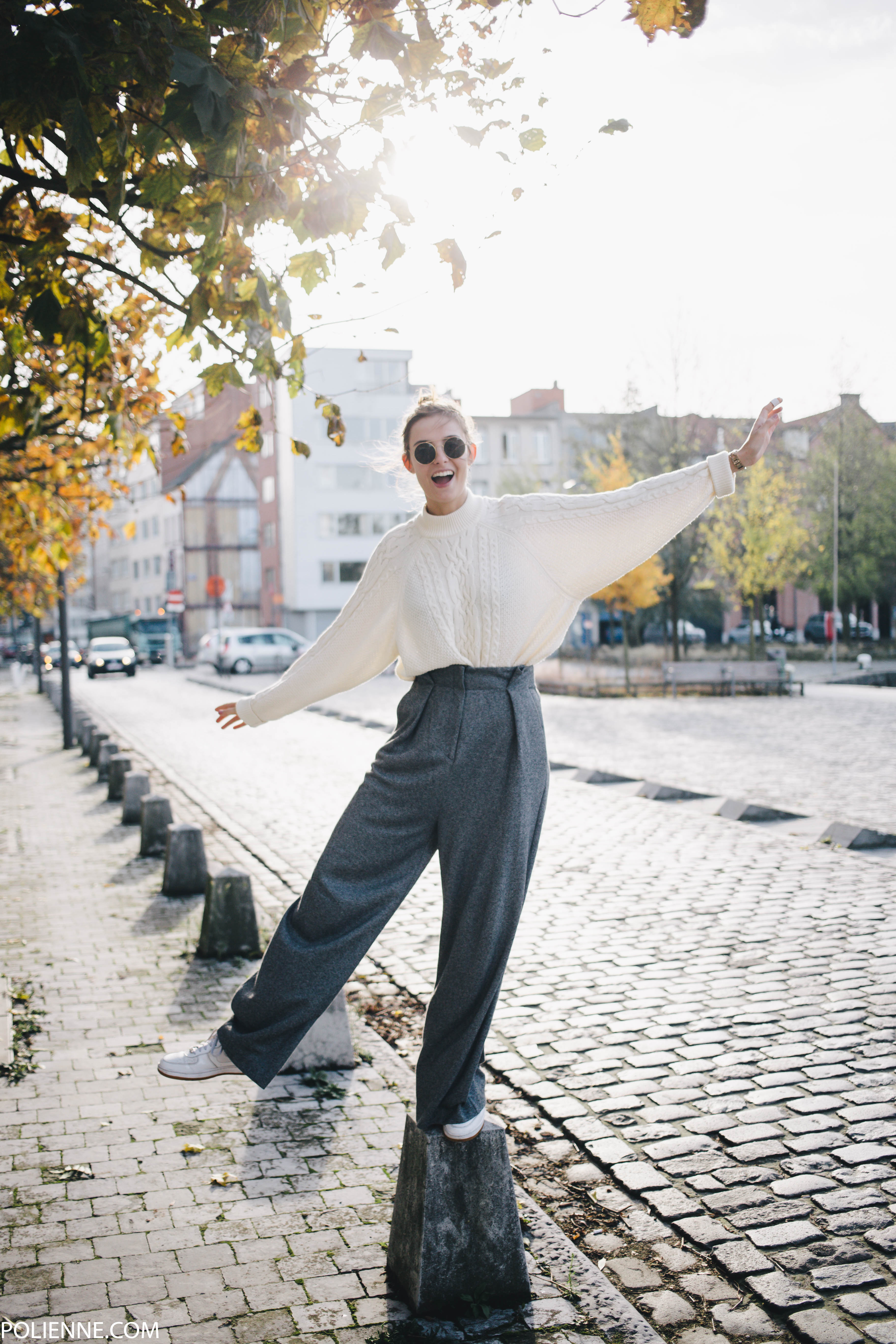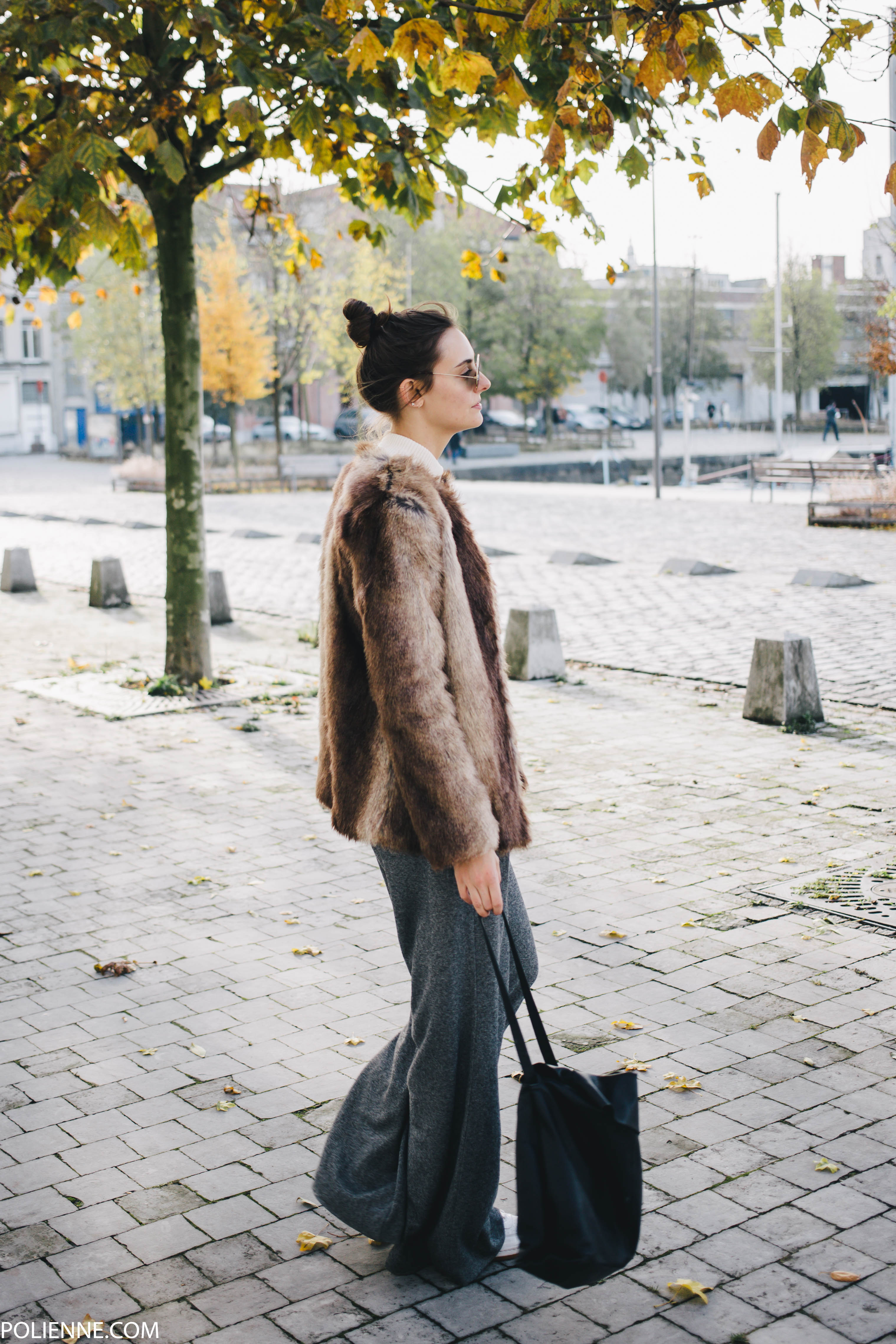 LA REDOUTE c/o faux fur jacket, VILA c/o cable knit, MANGO wool trousers, NIKE sneakers, BERSHKA sunglasses