Christmas shopping is coming up so I thought it would be nice to share a few of my Antwerp hotspots when you want to come over and raid my hometown! Yay! Last week I've already shared 10 cool places through Visit Antwerp, and now I've added a few near the neighbourhood that I'll be leaving soon.
The South of Antwerp that is! Read along!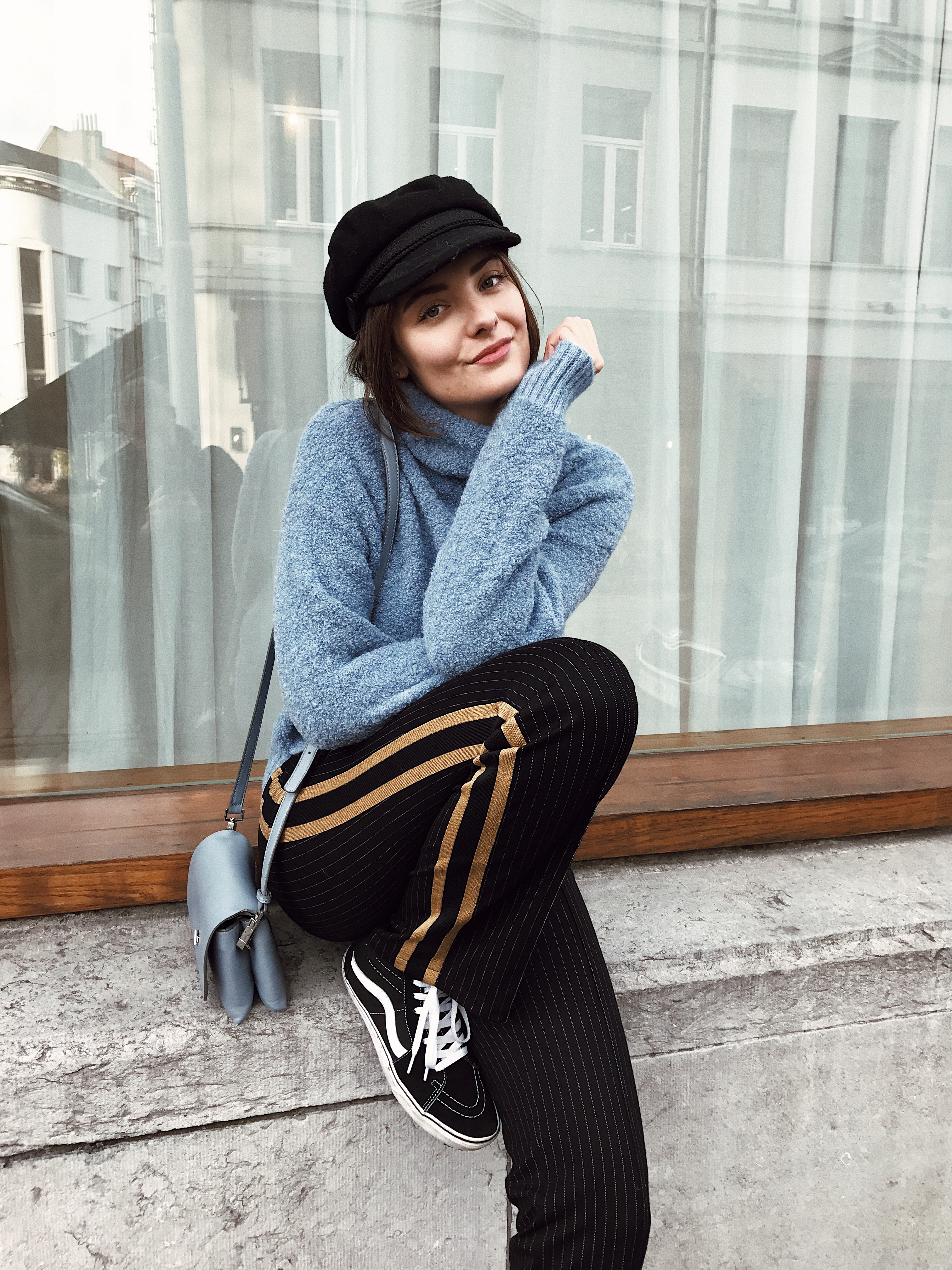 One of my fave streets in my neighbourhood is Volkstraat: the cobble stones and stunning architectural gems give this magical and super cozy feeling. There's plenty of fun coffee and lunch houses on and around this street, including Charlie's, Murni Food, Revista, Texas Coffee etc etc etc. But! There's plenty of other things to discover here, including beautiful boutiques, cute accessory stores and delicious bakeries. Start wandering!
PS: I spotted the Antwerp poster below at a cute pop up store at the corner of Nationalestraat and Kronenburgstraat.

This is a place to stick around for an entire afternoon! At Coffee & Vinyl there's… coffee and vinyls of course. This coffeebar slash record store is a favourite place of many Antwerp music lovers, so it's worth a quick visit!
Volkstraat 45, 2000 Antwerpen

Next up is actually another store where I could easily spend a few hours… Discover Steen & Been, a curiosity store with taxidermy, minerals, fossils and more! The prices range from I'll take three! to Do you accept visa?, so there's definitely something for everyone. A fun store to find an amazing present, for yourself or anyone else!
Volkstraat 59, 2000 Antwerpen
More coffee! But again, combined with something cool. At Buchbar you'll find coffee and books, notebooks, mugs and even pencils. It's a small place that's perfect for some rest in between shopping. Oh and when sunny, the tiny terrace is the ideal spot to catch some rays!
Scheldestraat 79, 2000 Antwerpen

Et voilà! I hope I have inspired you to try some other places in Antwerp while Christmas shopping 🙂 Don't forget that stores in Antwerp are open every Sunday until the end of the year! Find more hotspots in my Visit Antwerp article as well.
DRYKORN c/o blue knit & striped trousers, ZARA cap, VANS sneakers, TOPSHOP blue bag / Photos by me & Justine Kegels
BewarenBewarenBewarenBewarenBewarenBewarenBewarenBewarenBewarenBewarenBewarenBewaren
BewarenBewarenBewarenBewaren