Wow, is it just me or do all of my looks seem so office-proof lately? Maybe I'm just trying to make the switch between vacay mode and work mode more bearable, by using my outfits to convince myself that going back to work isn't THAT bad.
I'm totally exaggerating here you guys, because I absolutely love what I do and it never feels like work, not even during late hours or weekends. It is in fact 21h30 while I'm writing this and the end of the working day isn't anywhere near. But looking fab definitely helps when you're sitting behind your desk in solitude!
I wore this preppy/sporty look for a day full of meetings and desk work. How cute is that striped top with white sleeves peeping out? You'll never guess where it's from. Scroll down and let me know if you're surprised!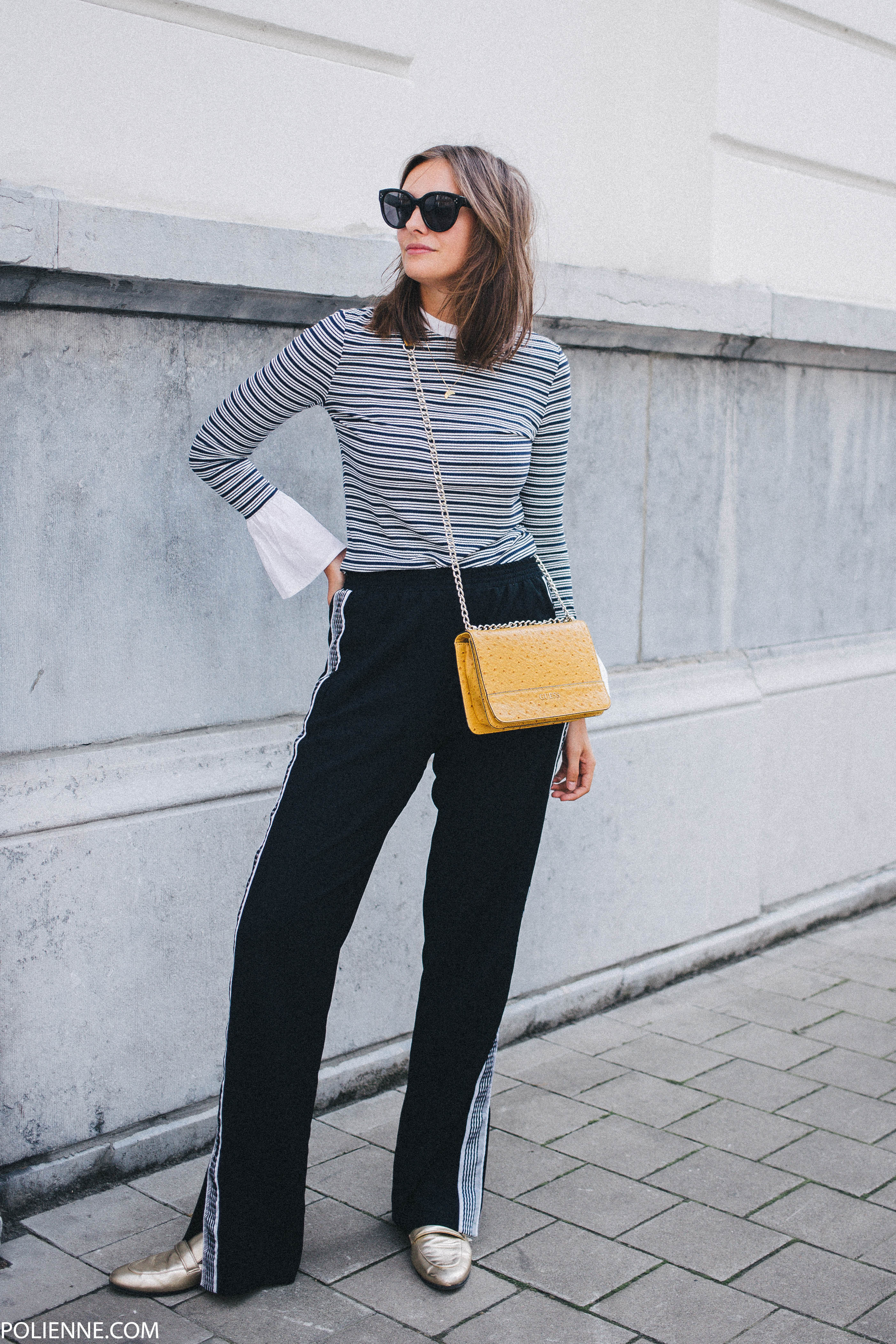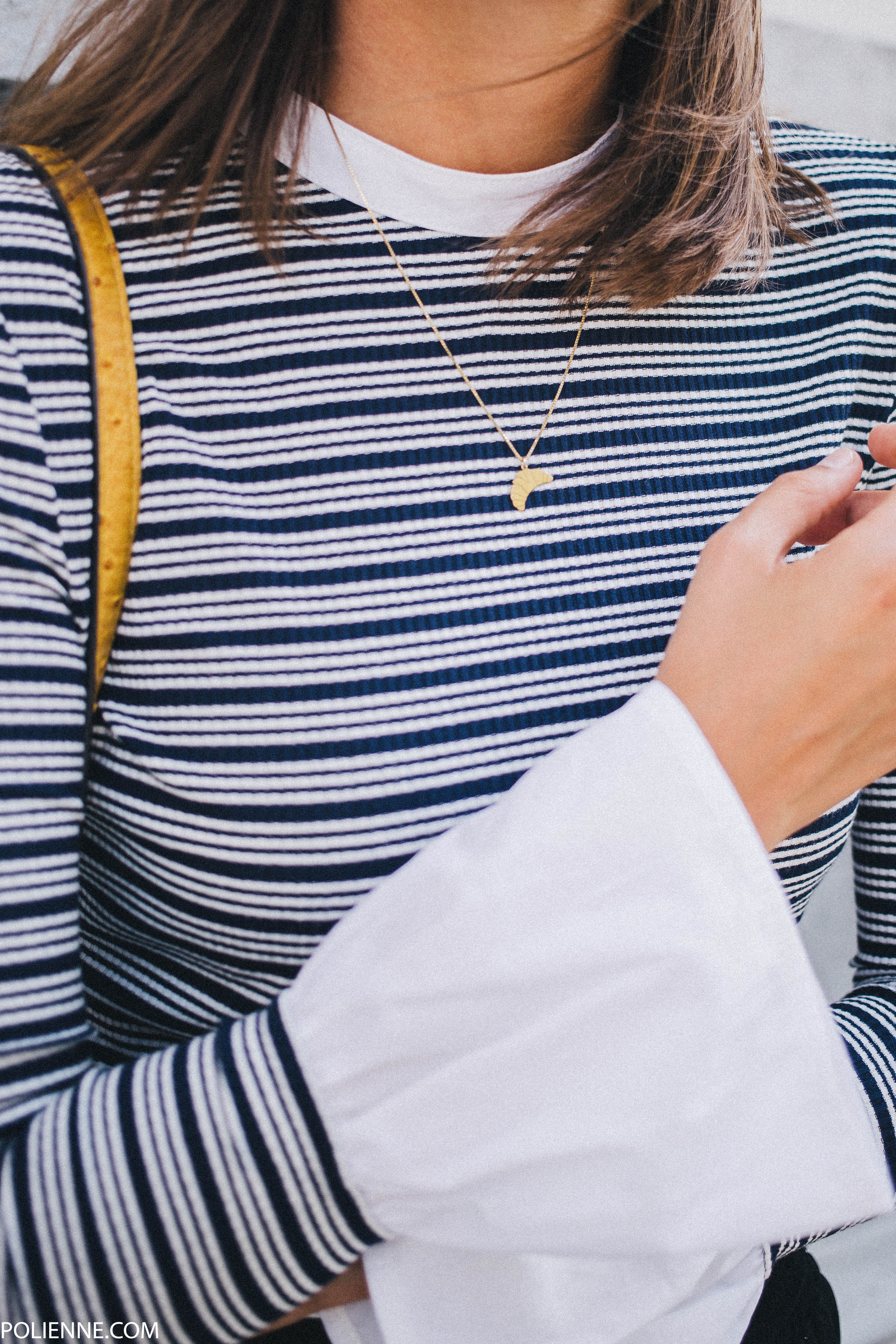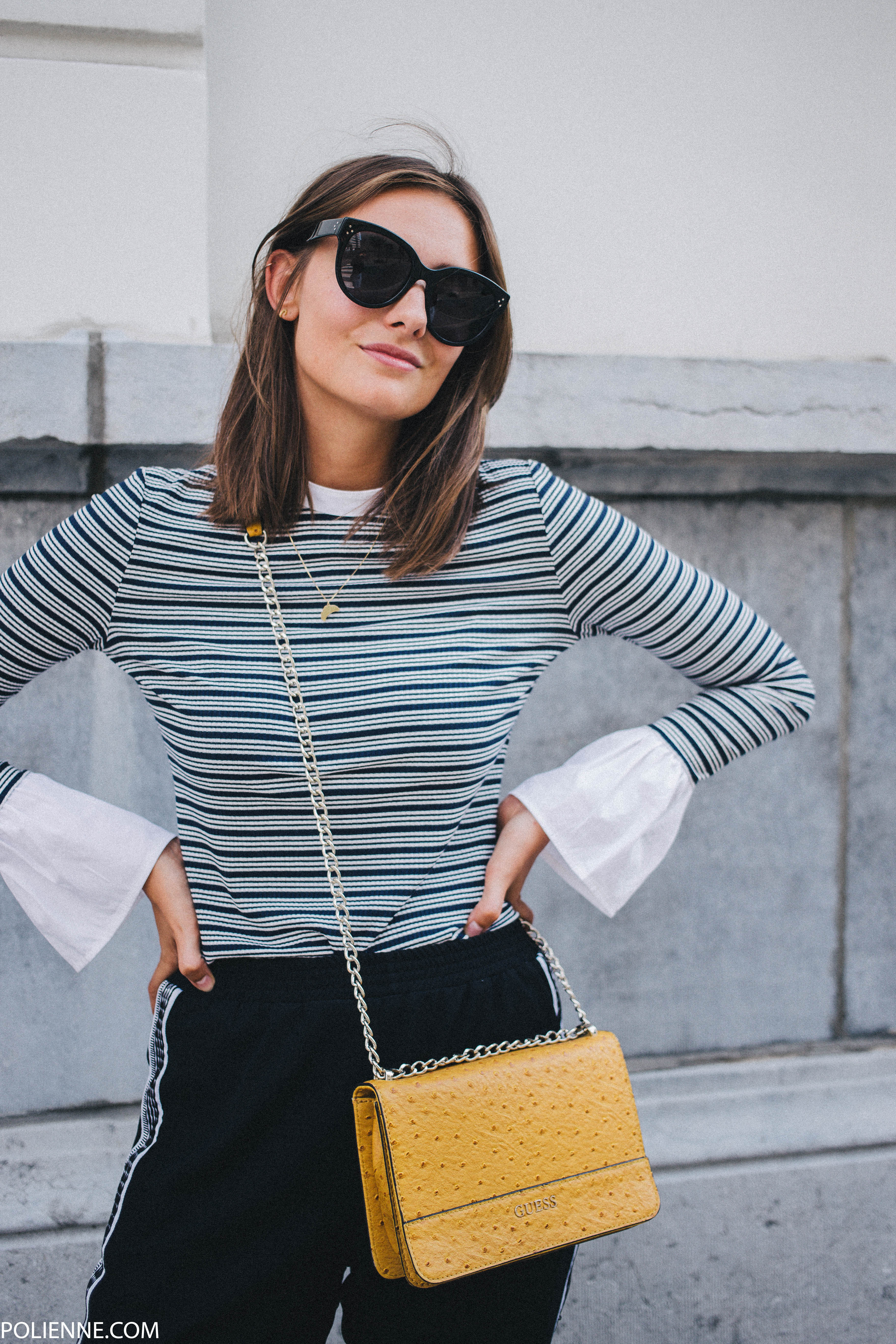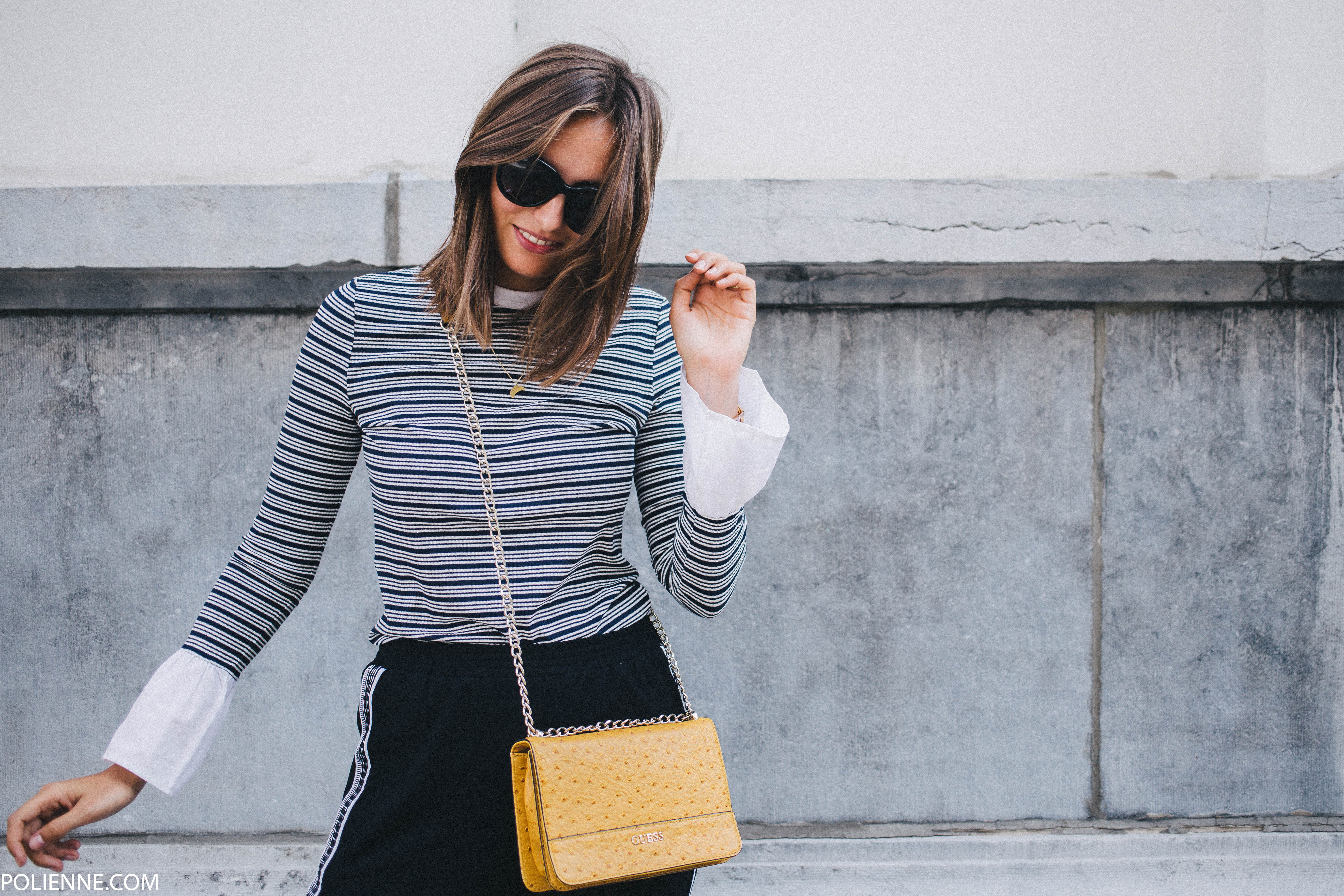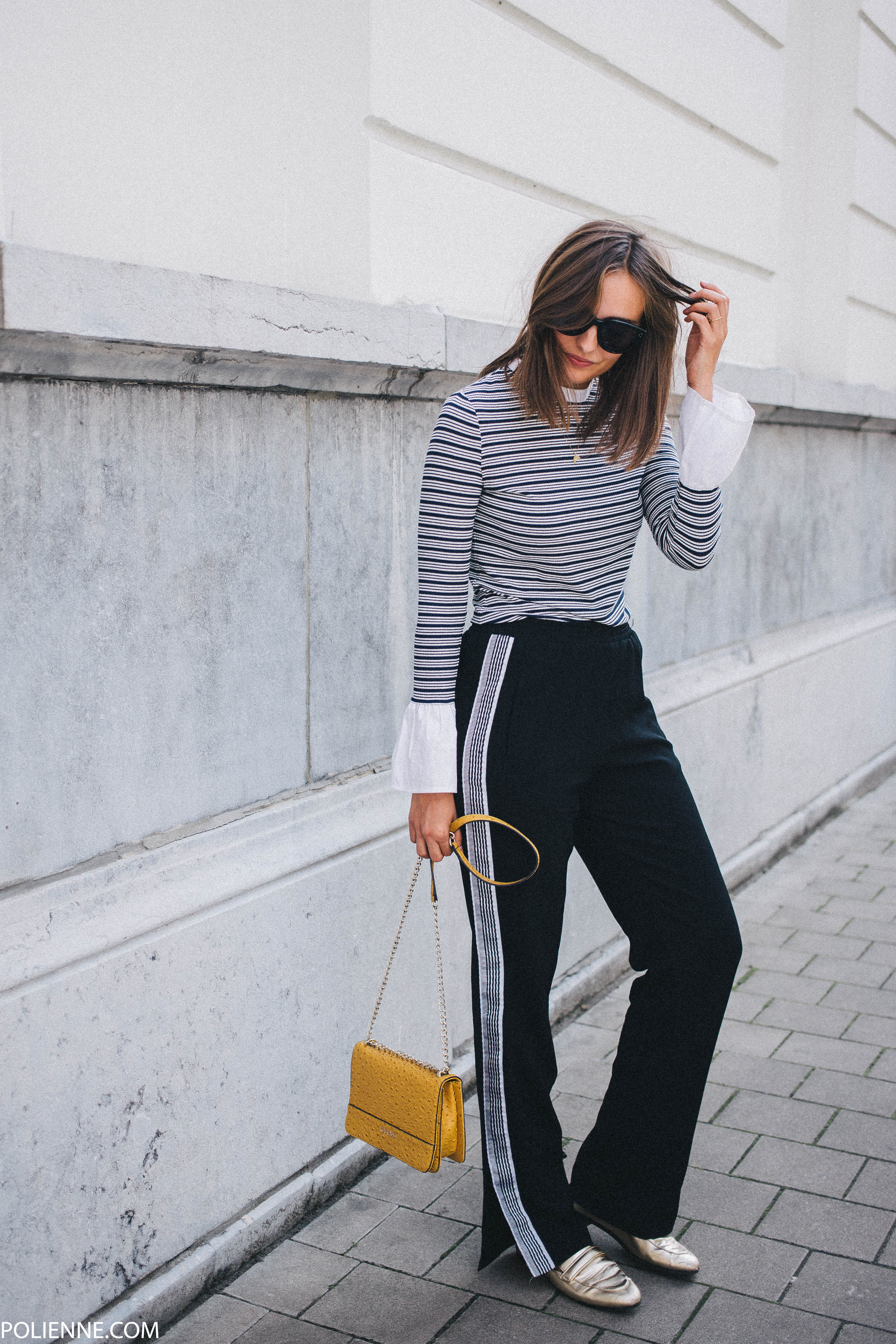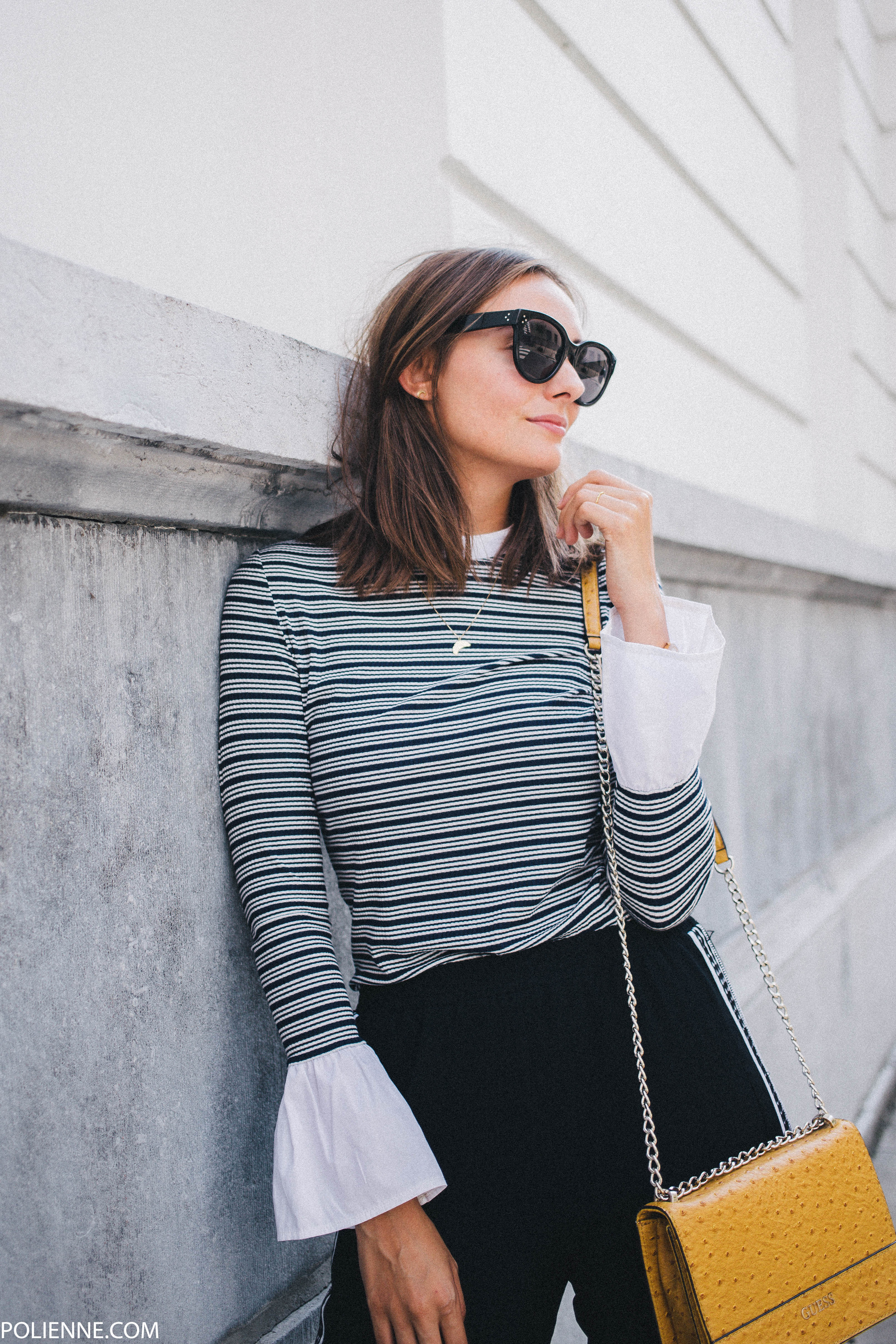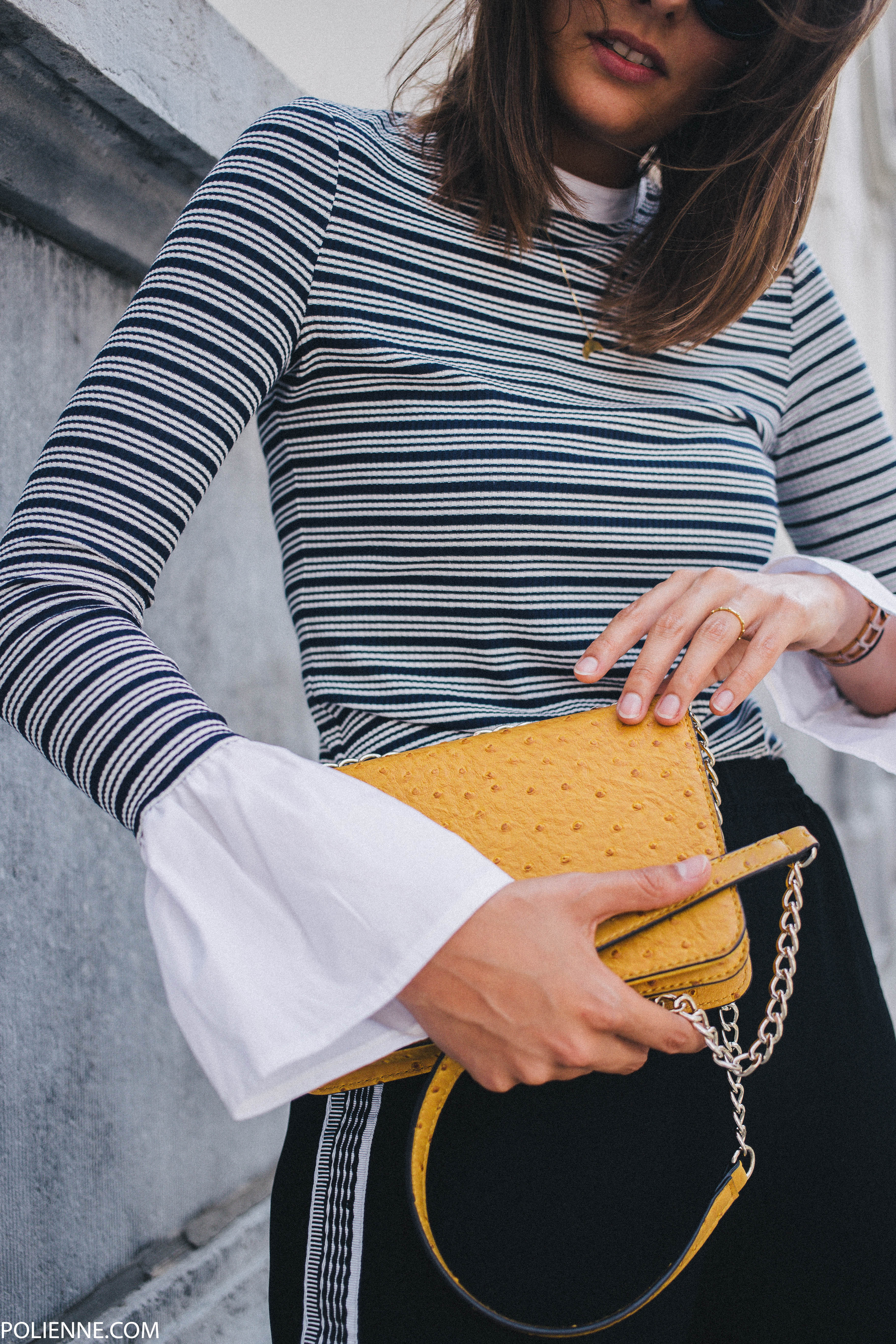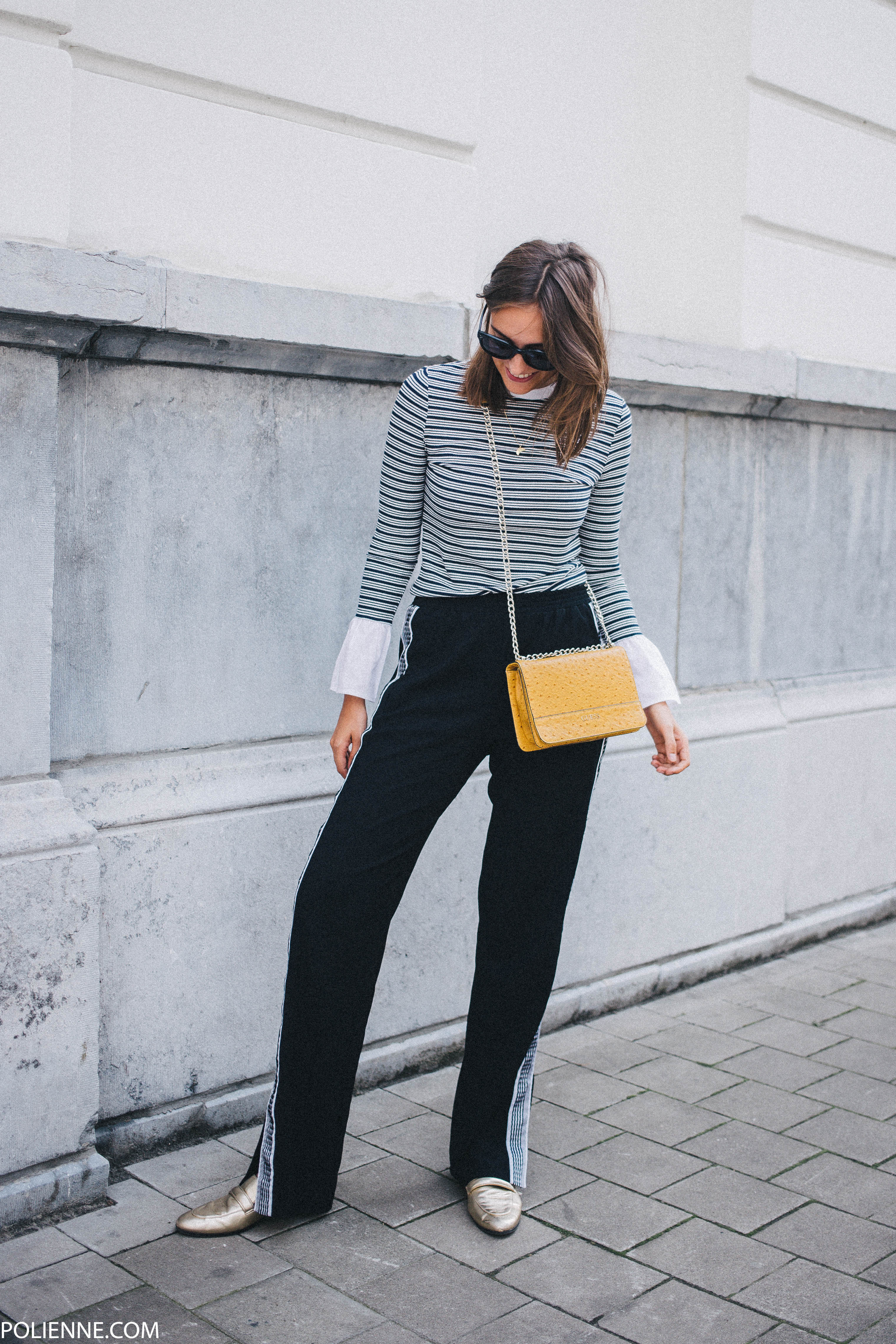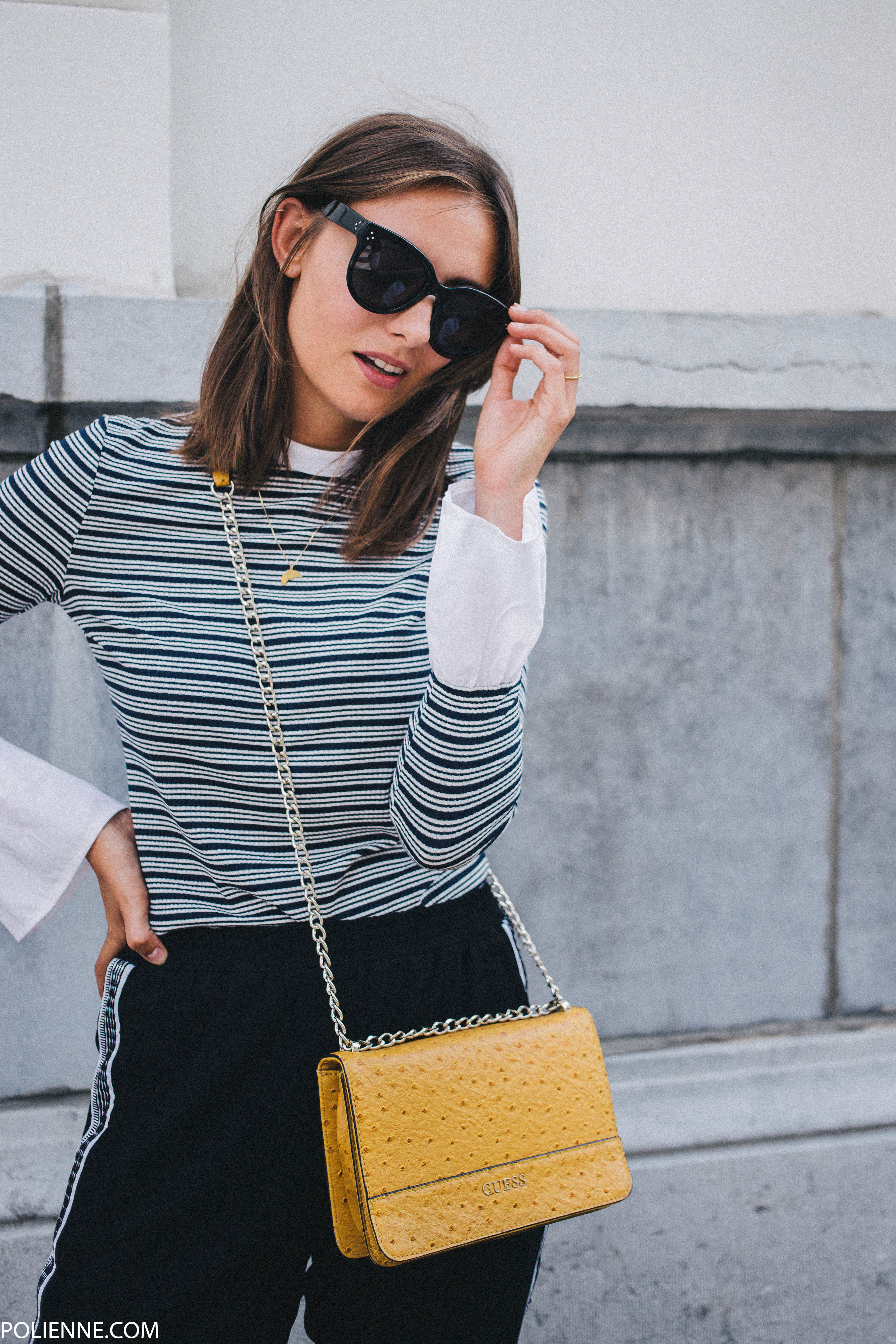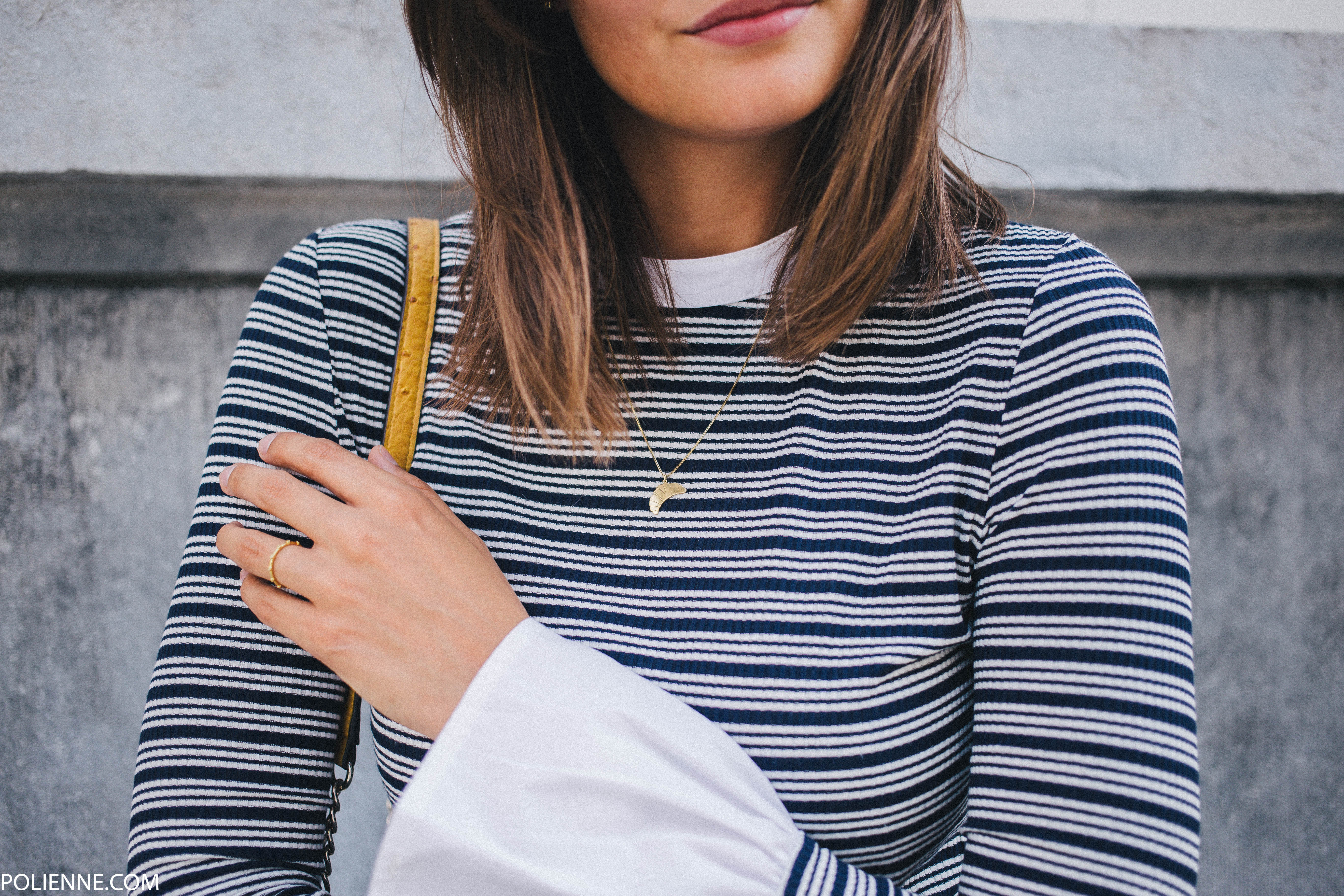 ESPRIT c/o striped top (available from September), PINKO track pants, GUESS bag, JUKSEREI c/o croissant necklace, CELINE sunglasses, H&M slides