This 
"I woke up like this"
-thing just reached a whole new level! Many of you have asked me on Instagram or Twitter about what mascara I have been using lately, but the truth is… None! Two weeks ago a friend asked me to get a lash treatment together. She sent me a pic of her lashes looking absolutely luscious, so I immediately agreed. Without really knowing anything about it, I soon got my first 
LVL Lash Treatment
! Curious? I don't think I'm expertized enough in the field of beauty to tell you all about the technical aspects of this treatment sooo here's the fabulous Lisa Eldridge doing a super handy
YouTube review
!
Now, how did I experience my own treatment? I went to my friend's friend Sylvie De Boes, a make-up artist and beauty coach who has a really nice home studio at Sint Niklaas. Before starting the treatment, she immediately made us feel comfortable and explained how everything worked. You can see the treatment in practice in the video, and I only need to add that it mostly looks comfortable, but only the first few minutes feel uneasy. The hardest part for me was just having to close my eyes for about 30min when my friend was taking ugly snapchats of me. In other words: no biggie!
The practical side:
You get a stunning lift, length, thickness and volume with your own natural lashes.
The lift lasts for about 6-8 weeks, and often longer depending on the stubbornness your lashes.
It takes about 45 minutes from arriving to departing again, so no need to take an entire afternoon off!
You can choose between 3 different curling 'levels' (due to my very straight lashes I chose the small option, which is the most curled one meant for straight and short lashes).
This is a zero-maintenance treatment: you do actually (almost) wake up like this.
Sylvie's price is €79 per session, but her summer special means that you only have to pay €59 per person if there are two of you! I'd say grab your mom/sis/friend and both look fabulous!
And finally, the results: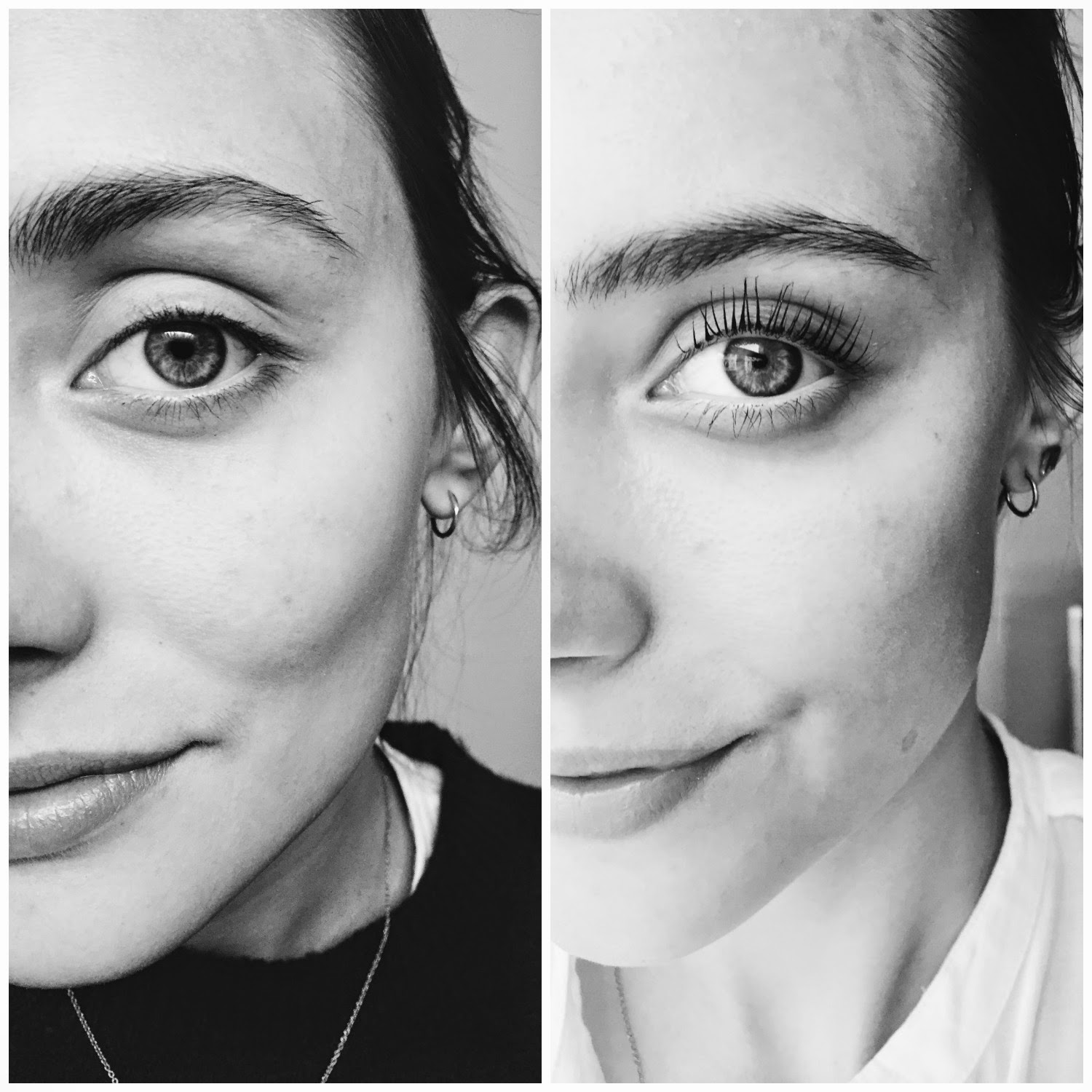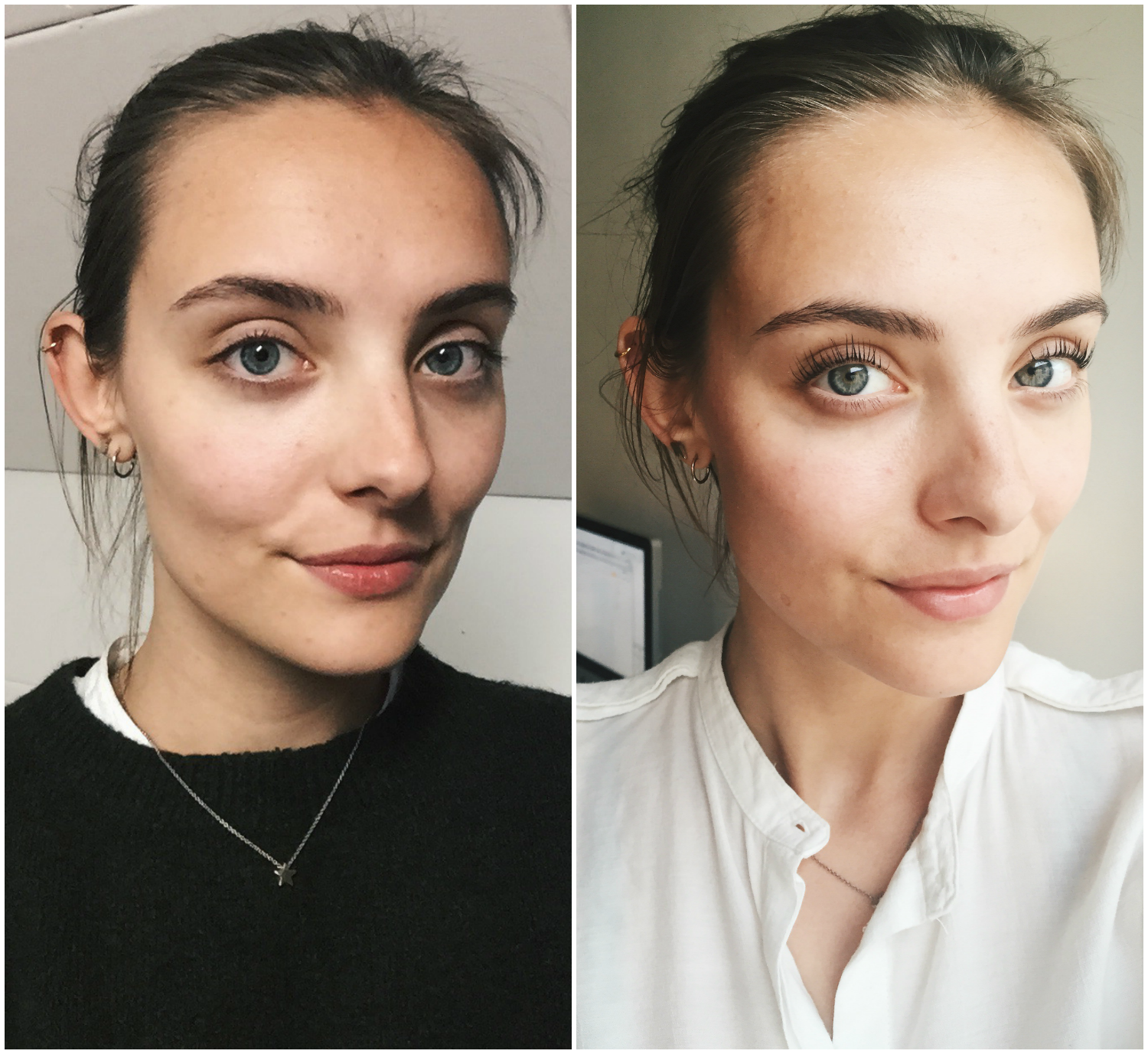 How CRAZY does that look! These photos were taken a few minutes before the treatment and the day after. Now, the first pic in this post and the one below were taken this weekend, almost two weeks after the treatment. You see that my lashes are still very much curled, coloured and present in general. I have received LOADS of compliments already, while I have stopped wearing any make-up at all. On the first picture of the post I'm only wearing a bit of lipgloss!
Digging a treatment as well? Visit Sylvie's website or just google LVL Lash Treatment for a beauty center near you!

This is not a sponsored post – I am simply AMAZED by the results and was happy to share them with you!