Just got back from a fan-tas-tic trip to Cyprus, but I still need to tell you guys all about my weekend in London right before! So no sunny beach photos today, but loads of good food, shopping tips and even an indoor pool. You've seen my diary from day 1 here, and this post will be all about Saturday, our second day in the UK capital with Eurostar. Read along!
Waking up in our majestic hotel, One Aldwych, was the best thing ever. That view from our room! And the breakfast turned out even more majestic. Although I can be quite lazy about it myself (anything food-related really), breakfast is definitely my favourite meal of the day. So let's slightly specify that served breakfast is my favourite meal of the day!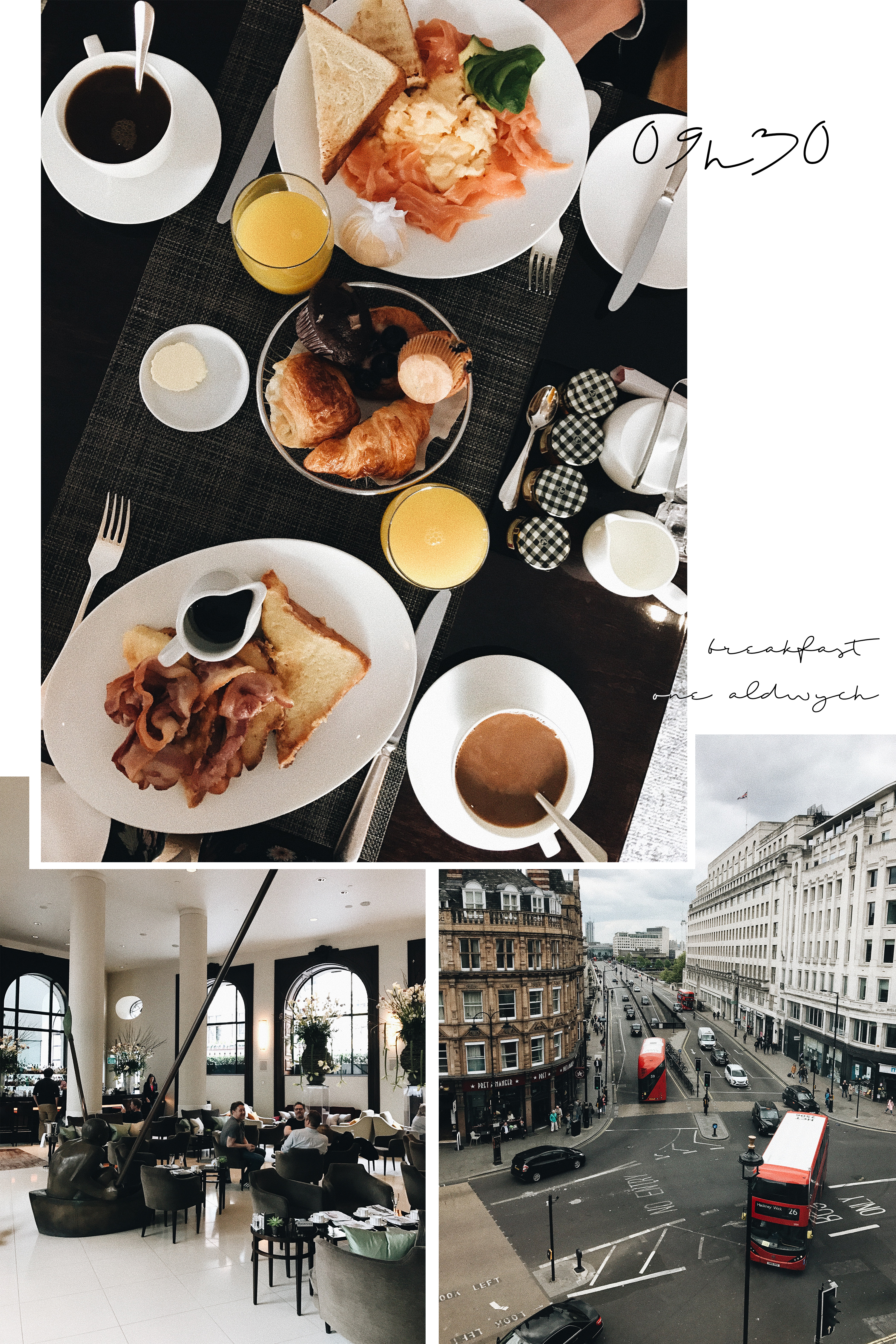 After stuffing myself at breakfast, One Aldwych invited me to try their luxurious facial treatment with British skincare brand Oskia. UM, YES PLEASE. Since my skin felt a bit dry and outbreak-y (eh?), I asked the specialist to take care of some extra exfoliation and hydration. She pampered me for a full hour, during which I obviously dozed off a bit. Sooooo good.
Spa treatments at the Health Club are available for hotel guests, members AND non members, by the way! So you can definitely stop by even though you're not staying at the One Aldwych.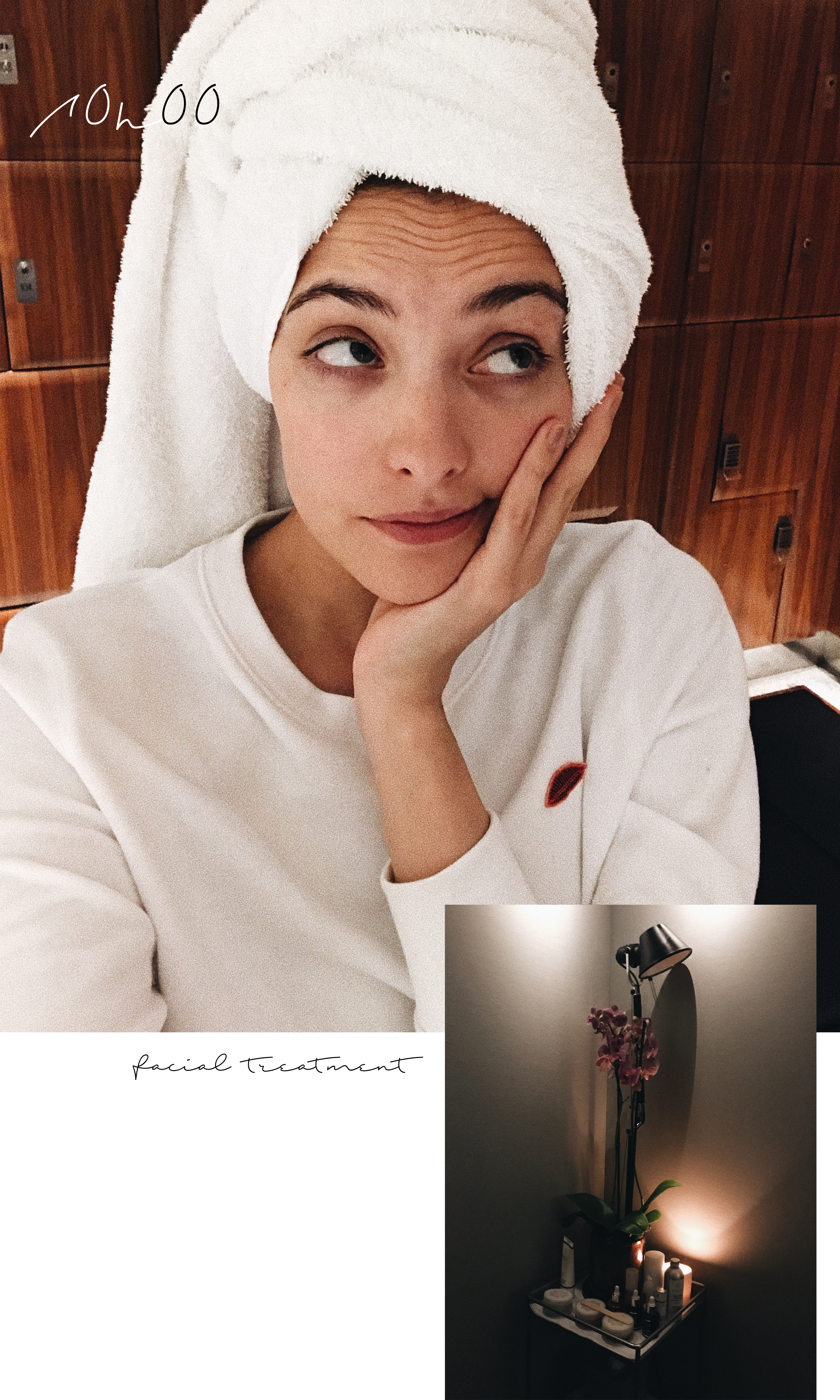 With a fresh face I joined the boyfriend at the wellness part with sauna, Turkish bath and indoor pool. Indoor pool. Indoor pool. Like, wow. The perfect moment to sport my brand new Weekday bathing suit! It runs rather small by the way, I got an XS while I usually have size M…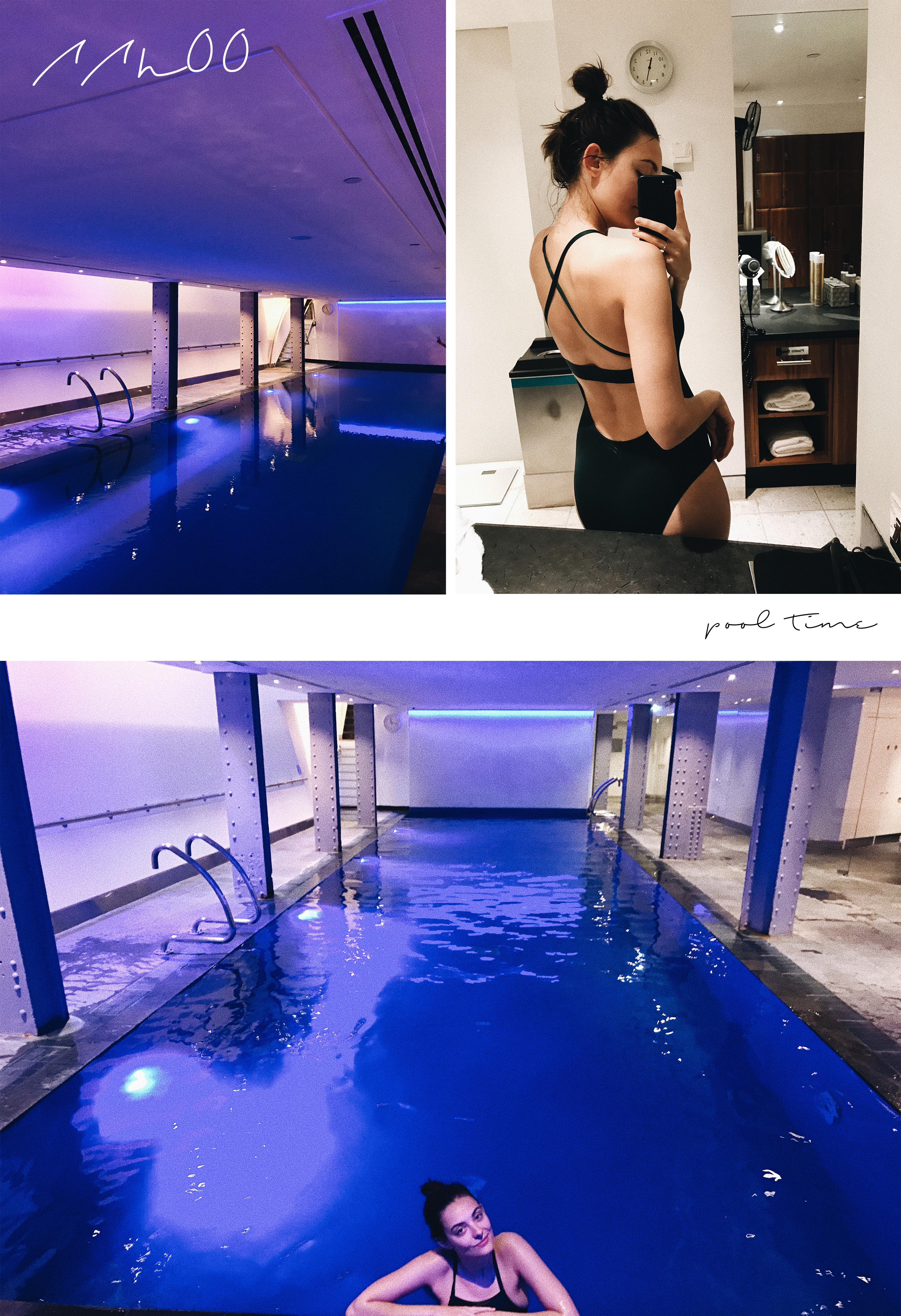 And swimming can get your quite hungry, right? We went for lunch at Canela, a Portuguese place just a few blocks from our hotel. Canela's menu is based on original and family recipes, and features food, charcuterie, cheeses and wine from different Portuguese regions.
Since our breakfast had been quite extensive that morning, we opted for lots of small bites! Think roasted aubergine dip with bread, a small octopus salad and different meat and cod croquettes. Delish!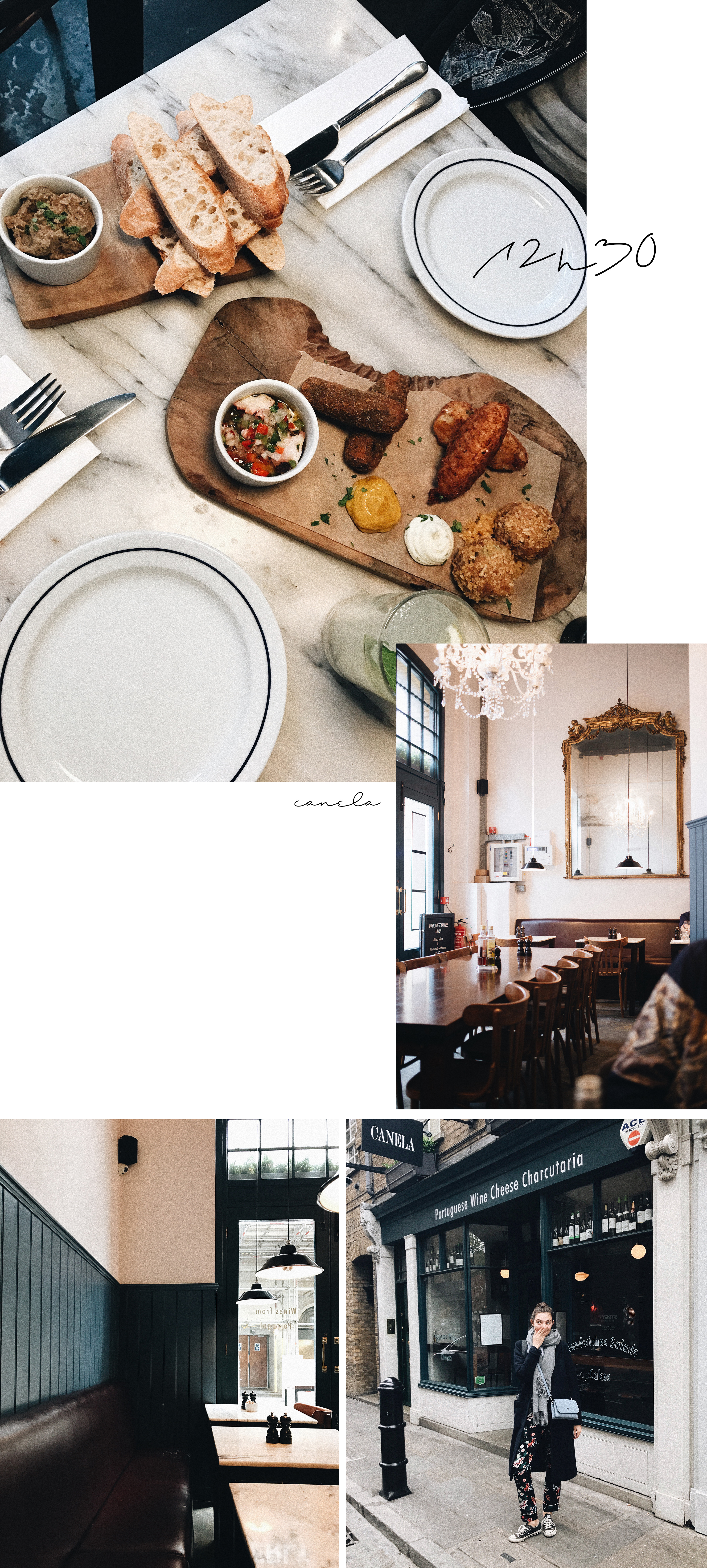 After having a great time in Carnaby on Friday, Eurostar invited me to discover another shopping neighborhood on Saturday afternoon, called Seven Dials. This network of seven super cozy streets links Covent Garden to Soho, and houses independent boutiques, international fashion labels, beauty salons, cafés, men's grooming specialists and more.
Brands you can find at Seven Dials are Urban Outfitters, Le Labo, Vans, Belgian sunglasses label Komono (!), Diesel, Caudalie, Skinnydip, Carhartt, Brandy Melville and many many more.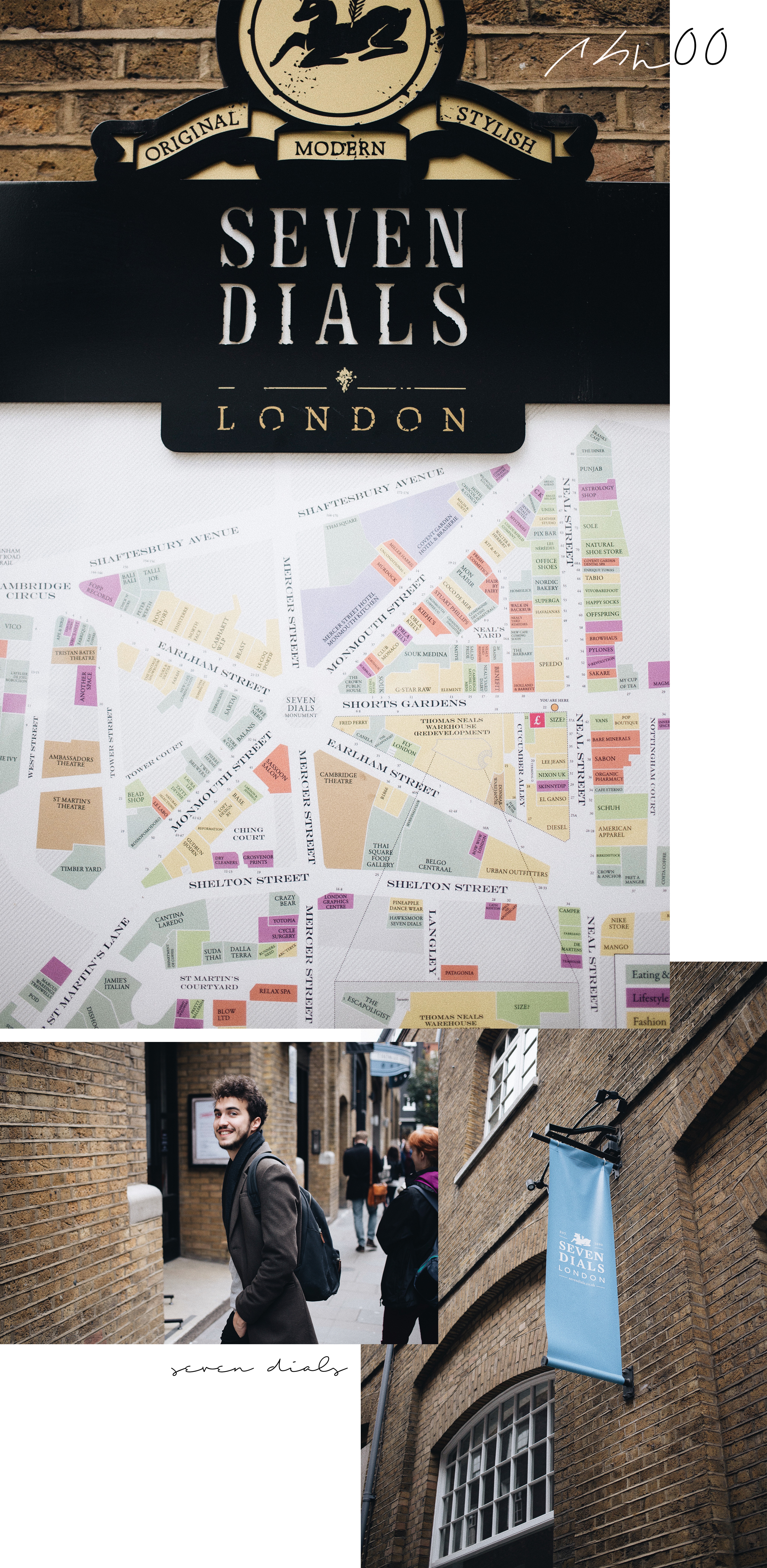 We started off with a beauty moment at Fresh, a US beauty brand that I hadn't heard of before – shame on me? Besides beautiful packaging (I'm so easy), the ingredients used really attracted me. For example, I tried a brown sugar scrub, a soy face cleanser and a rose face mask with actual rose leafs. The sales lady told me about a brown sugar candle as well, which I'm dying to have right now.
I got a few samples to try at home, and I'm currently hooked on the rose range and their clay masks! Will I become a beauty nerd after all? 🙂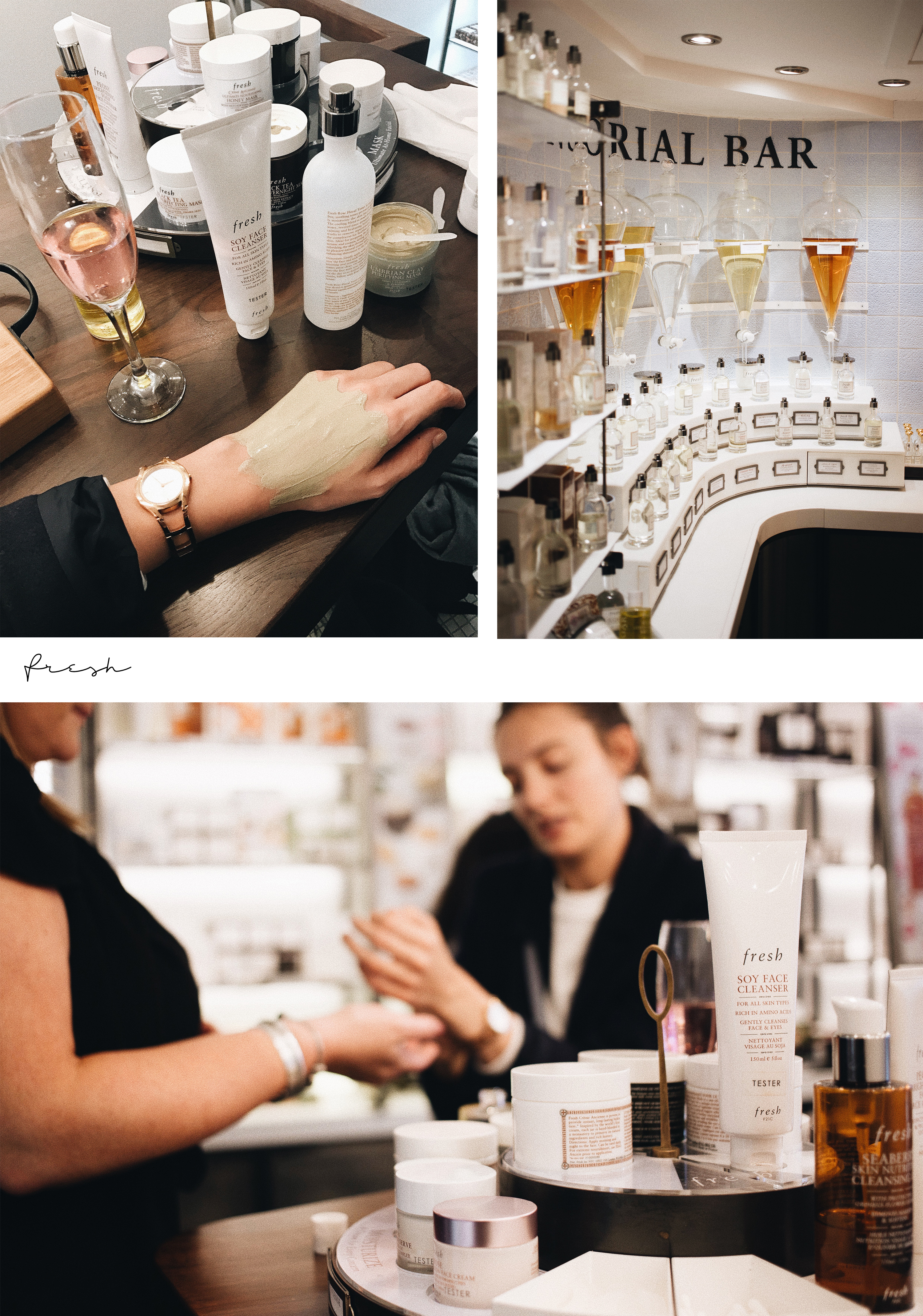 Since the boyfriend had been through quite some fashion and beauty stuff those two days, I told him about a vintage guitar store nearby. That guitar store turned out to be an entire street full of vintage guitar stores! Dude was like a kiddo in a candy store 🙂 We checked out every store at Denmark Street and he treated himself on a cool 60s guitar!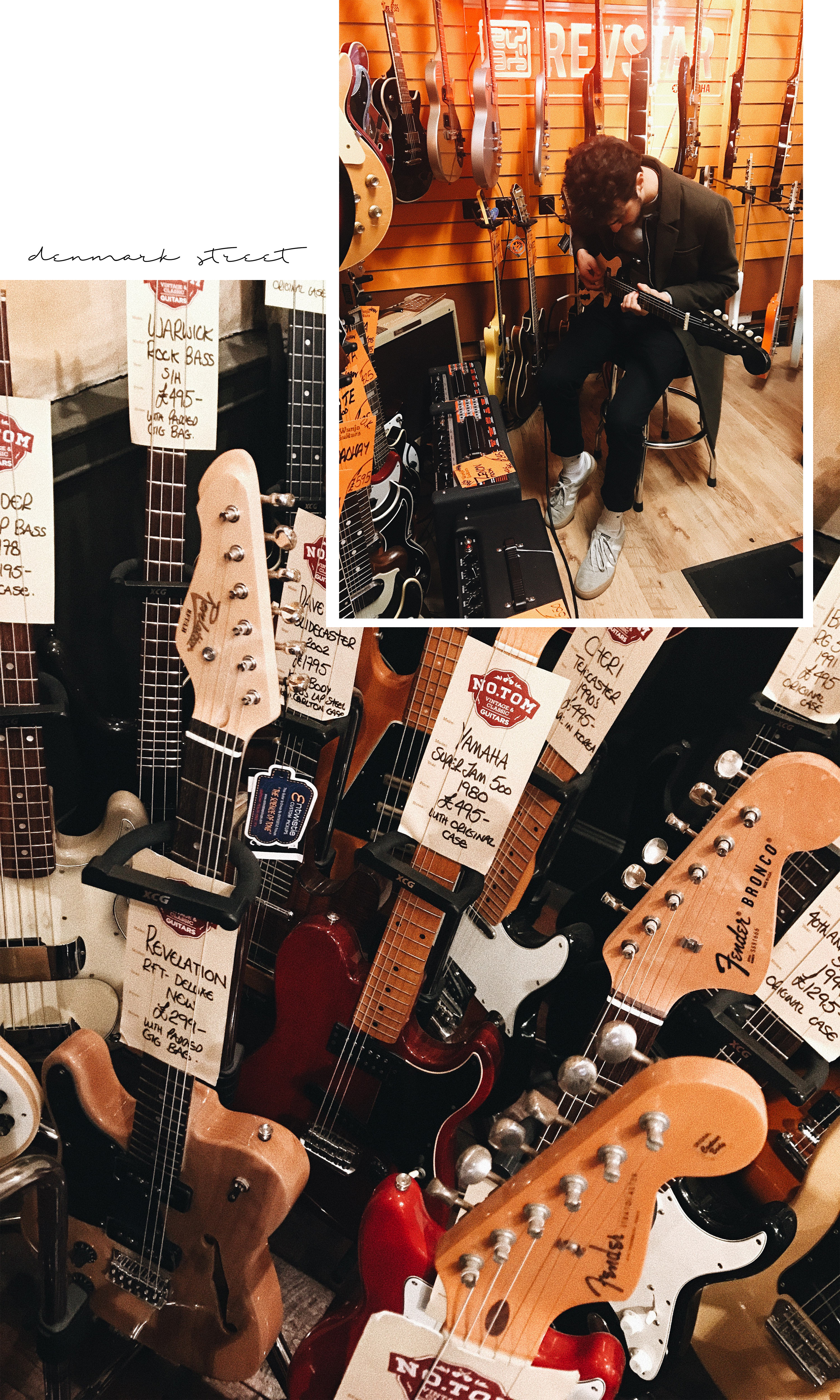 Couldn't help it, had to capture every tourist-worthy sight while wandering 🙂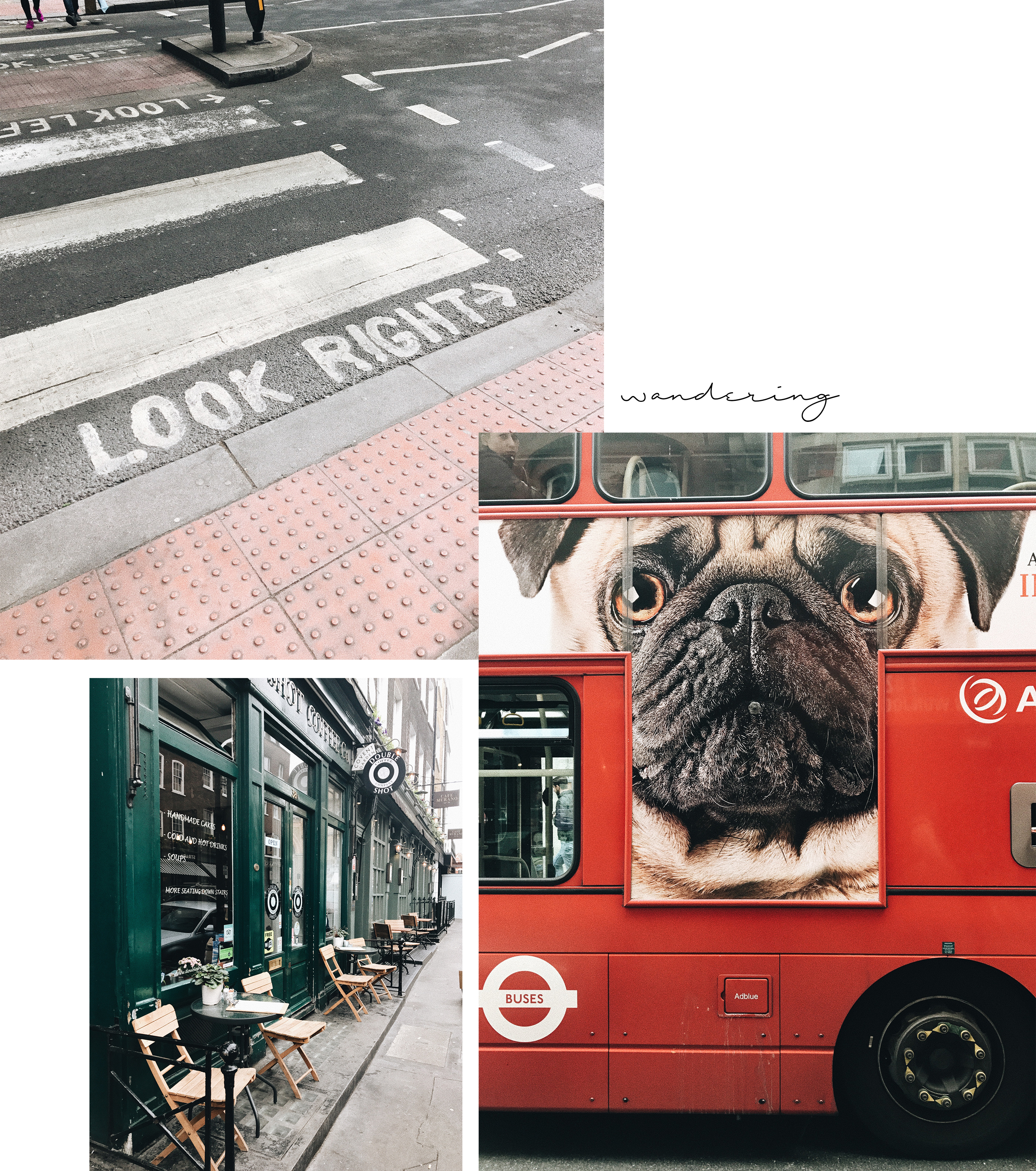 We finished our little shopping tour at a brand that I've been wanting to check out in real life for a while, Club Monaco. This modern but timeless label breathes Rivièra Chic, and indeed, this place was my striped shirt and straw accessory heaven! On my wishlist: those slides, ruffled earrings and that adorable straw pompom hat.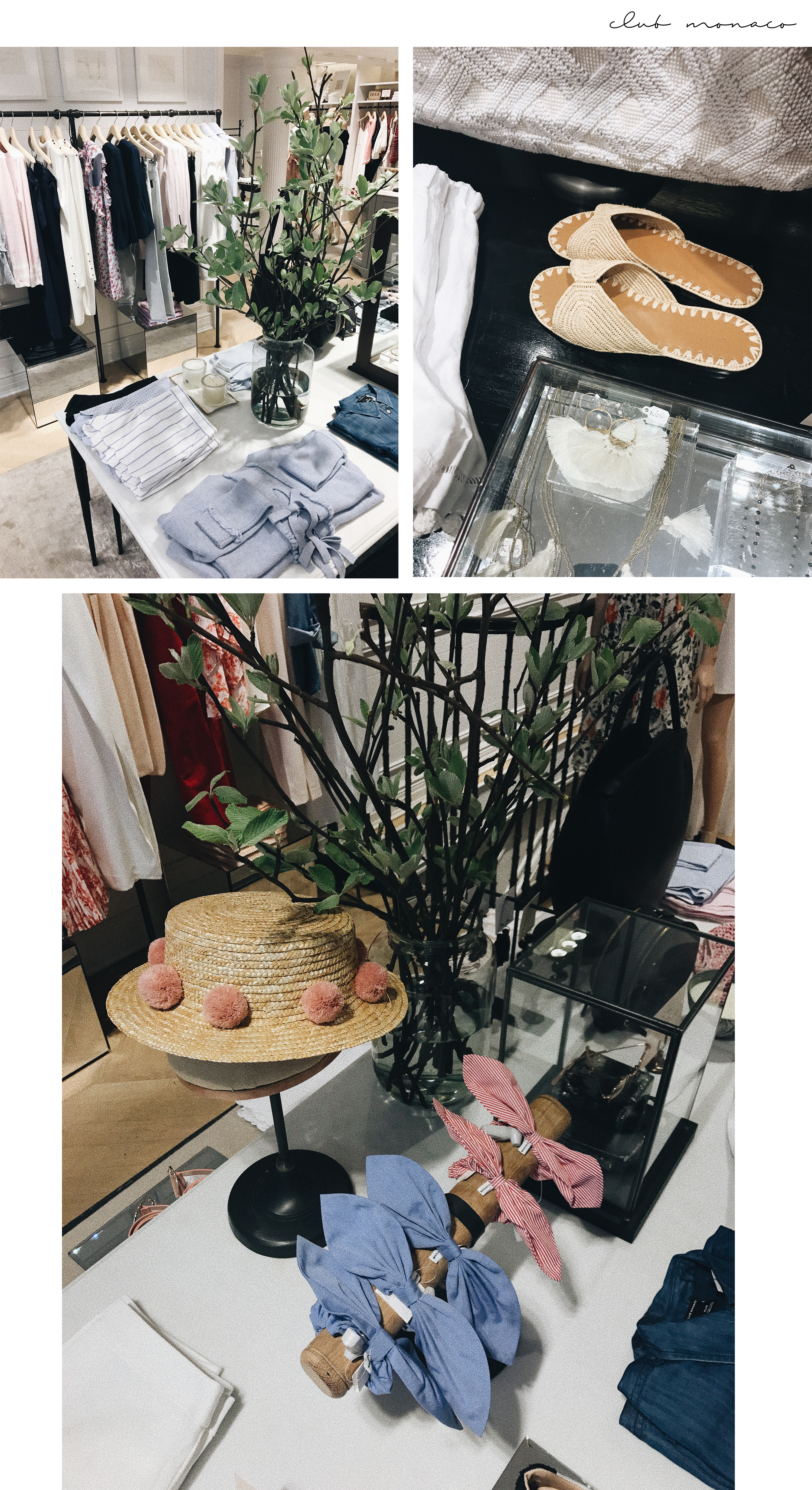 Our dinner choice? Eneko. Located at our hotel One Aldwych, this fine Basque restaurant showcases renowed 3 Michelin star chef Eneko Atxa's modern interpretation of Basque country cuisine.
We had a fantastic cauliflower in 4 textures and avocado tempura as starters, and enjoyed a delicious slow-cooked oxtail and seared duck-breast as main dishes. Great wine, great desserts and great atmosphere too!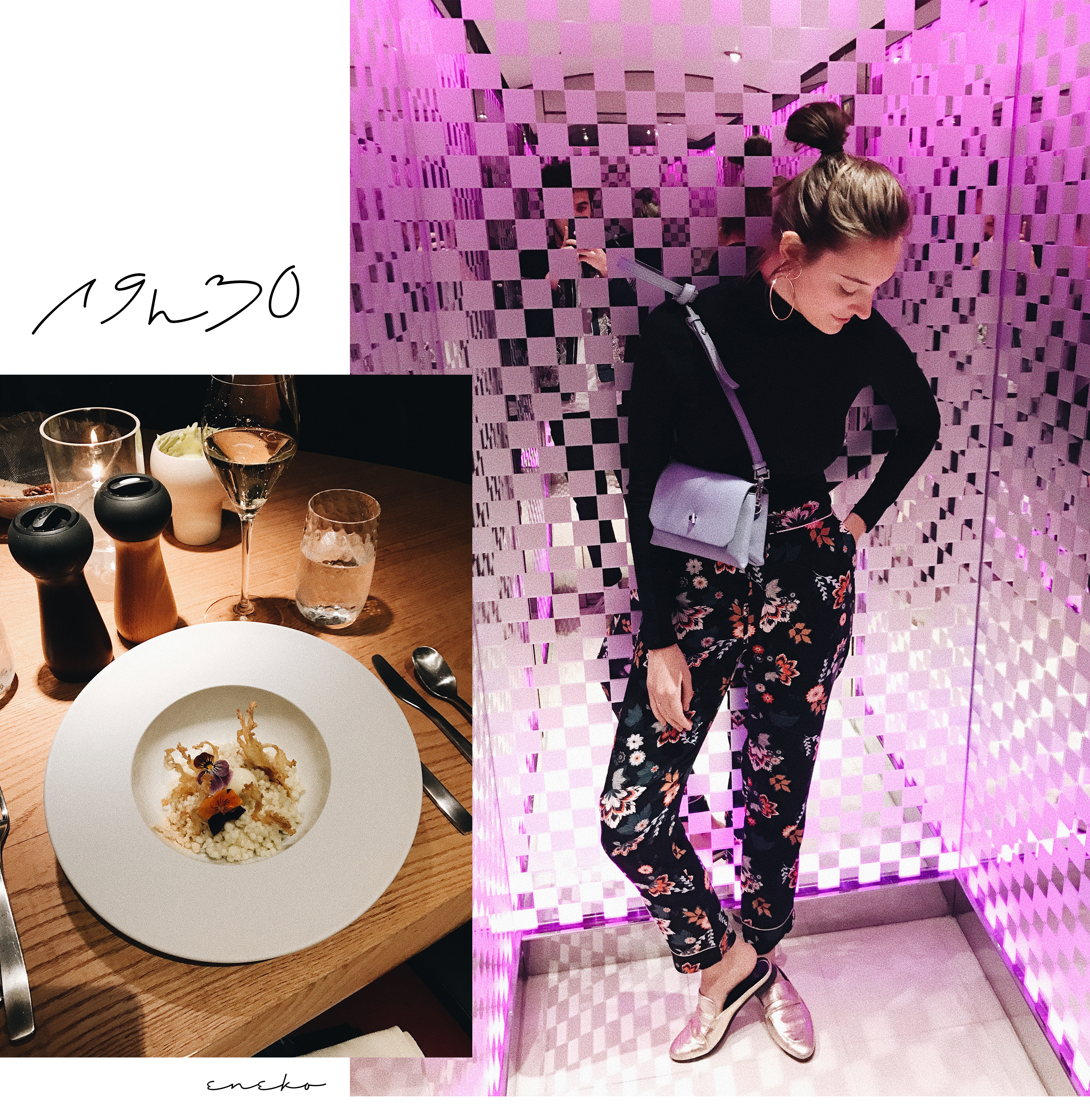 We ended our evening at One Aldwych's The Lobby Bar, which is named one of the top five hotel bars in the world by The Sunday Telegraph. Their new Showtime Cocktail menu celebrates the passion and drama of London's great theatre productions, and we obviously wanted a taste! Inspired by Les Misérables and Is He Dead?, we tried The Bishop's Punch and the Aldwych Mule.
A place highly recommended! I'd suggest you'd make a reservation if you'd like to stop by on weekend nights.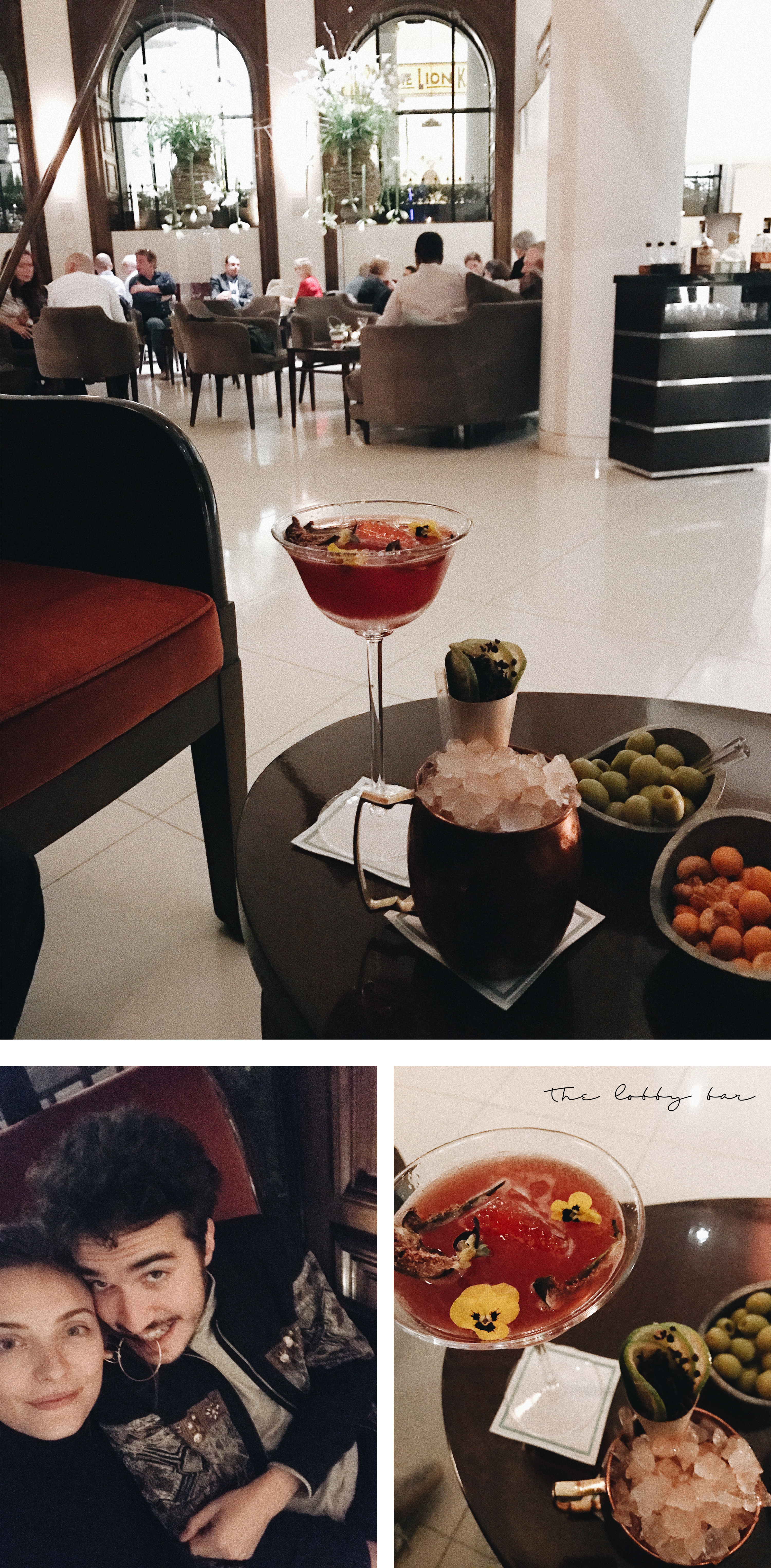 That's it, our second day in London! The boyfriend and I had a great time, and I hope you enjoyed reading about it and maybe even getting some inspiration for your next trip? Stay tuned for the final part, day 3!