Girl bosses, unite! You know that I turned from student/model/social media manager into a full time blogger this year, which is an extremely fun but also pretty risky thing to do. Living your dream often is, actually. Good things never just arrive at your doorstep without hard work and self-determination. And to take my blog to the next level and actually lead a company, I really had to change my mindset and focus!
My current motto is, you give life to what you give energy to. This means that I try to focus on things that make me or my company happier. Although it's difficult to say no sometimes, it saves you SO much time to spend on other, better opportunities! And spending and spreading all of this extra positive energy, inevitably leads to loads of good times.
With this post I'd like to introduce Esprit's #ImEsprit campaign to you guys; a campaign that encourages people to develop and express their individuality, diversity and self-determination. My personal take on this campaign is that #ImEnergy. This simple statement means that spending a little energy on the right things always leads to tiny or huge moments of happiness! For example, setting up clear focus points for your company and sticking to them whenever you're in doubt about something. Calling your mum after you forgot to text her back two days in a row. Taking the bike to work instead of the car, even though you'll probably arrive with a sweaty tomato head. Sending thank you notes to clients after you've finished a fun collaboration. And of course, picking the right outfit in the morning so you're in a great mood for the rest of the day!
This fabulous but sophisticated suit got me into the girl boss mood for a day full of meetings a few weeks ago. I dressed up the suit with casual white sneakers and a fun little scarf to give my clients a very recognizable touch of Pielaun. And yes, I can reveal that every single meeting went well that day 😉
So, #ImEnergy, but I'm curious about what defines you guys! Are you #ImFreedom, #ImPassion, #ImCourage or maybe something completely different? Share own images and statements and become a face of the campagne yourself!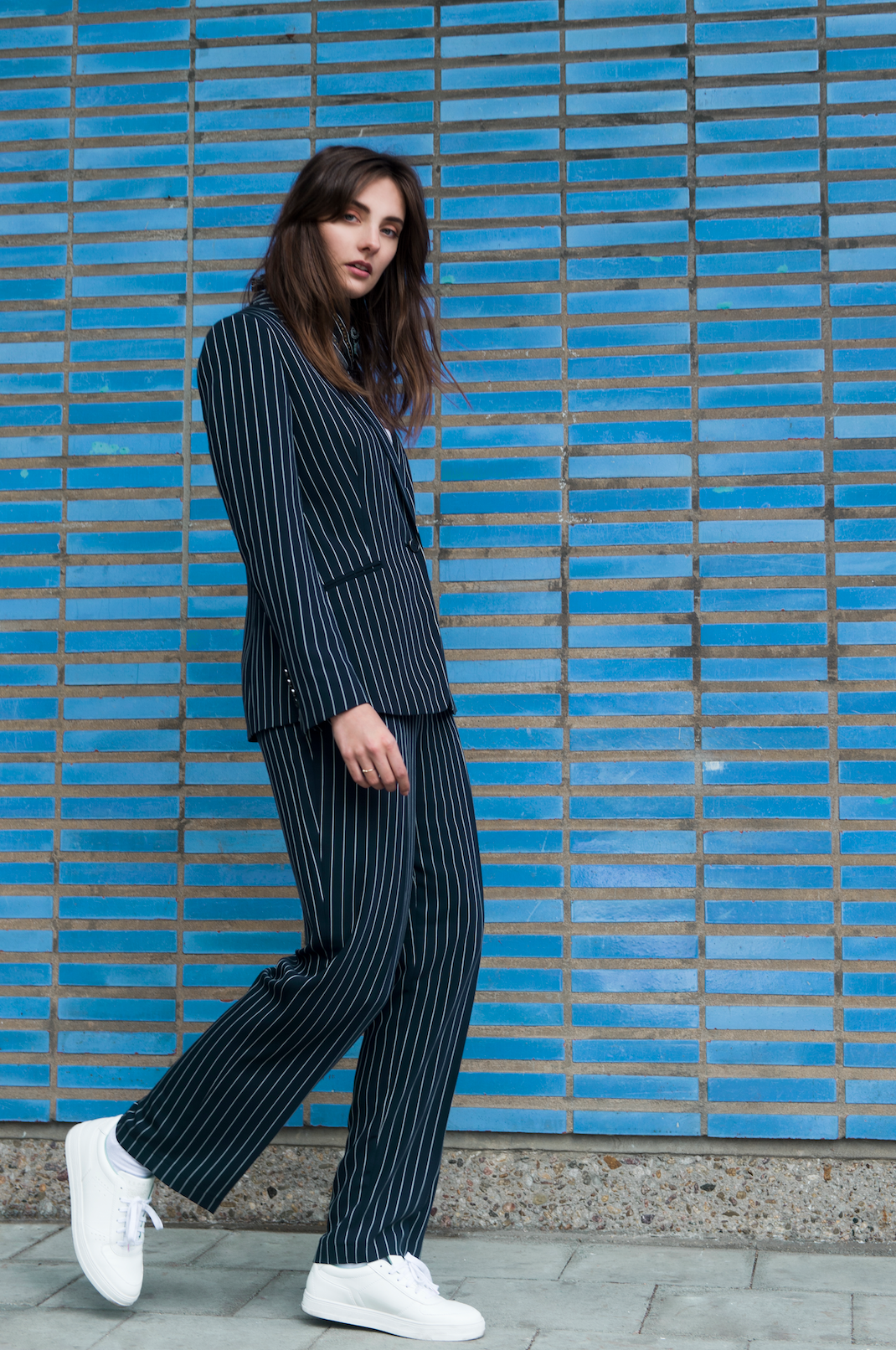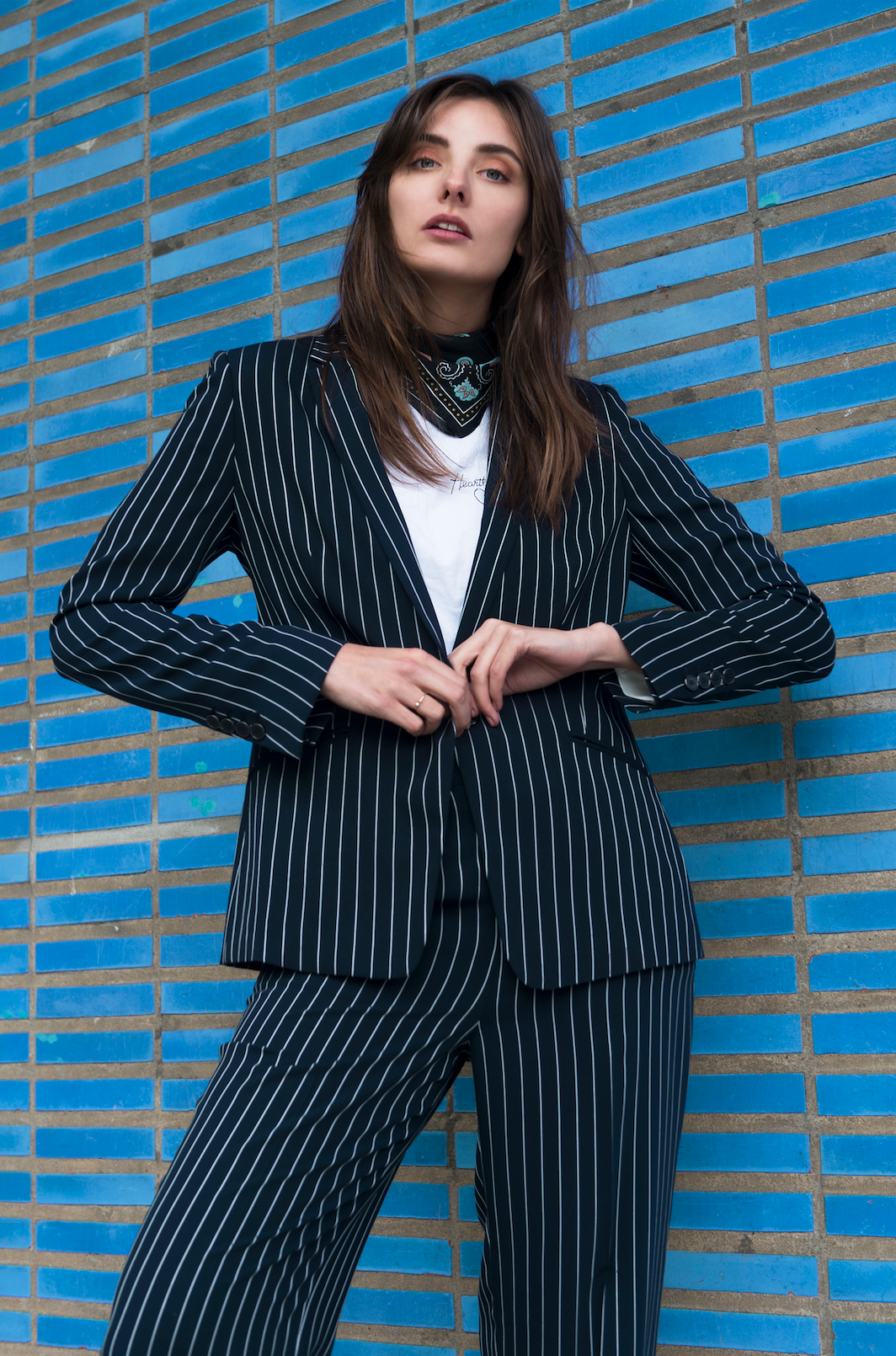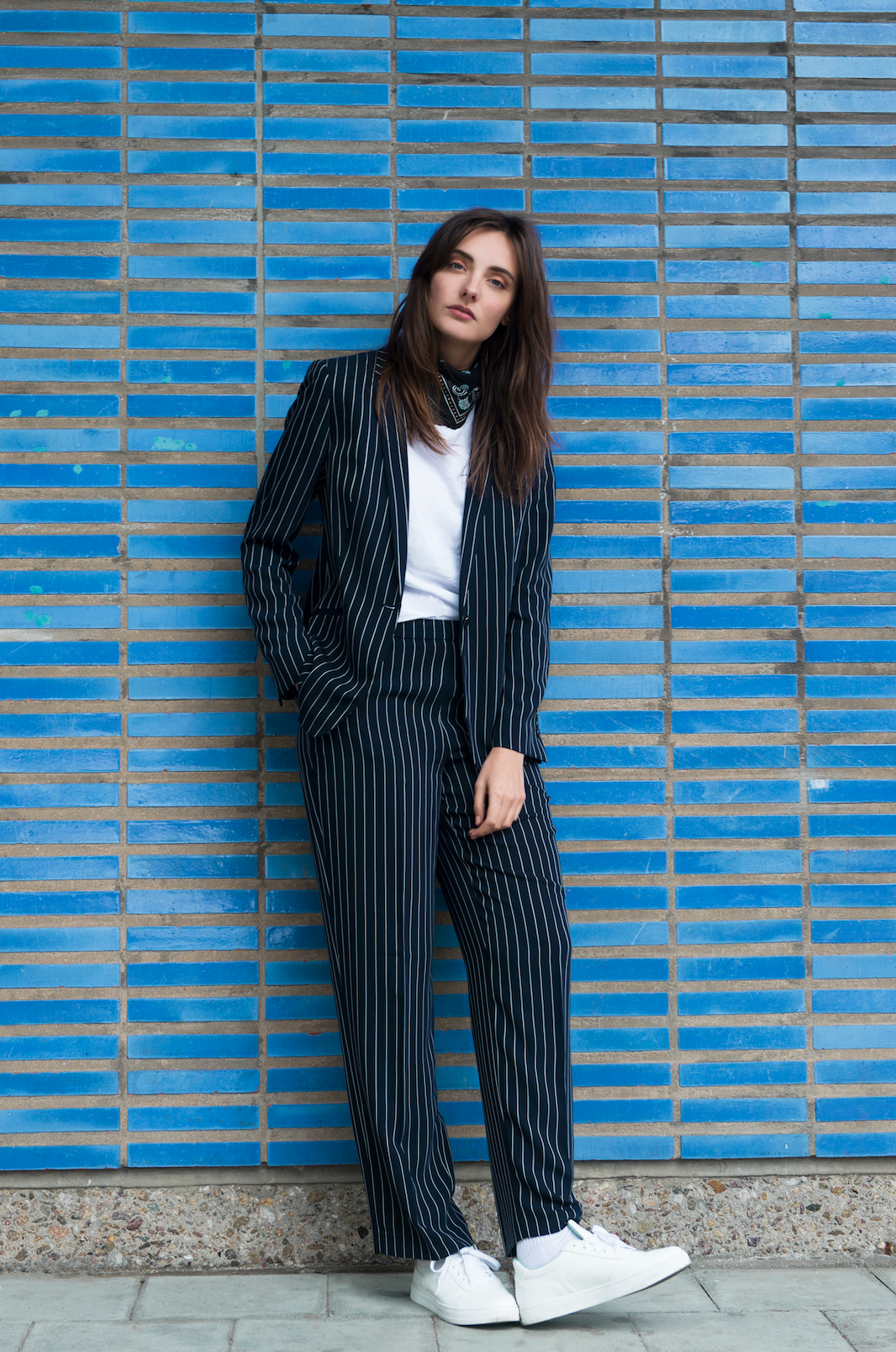 Photography by Dena Huys, make up by Sophie Bell
Suit & sneakers by Esprit / created in collaboration with Esprit