Or at least, what I wore for one of my several Christmas parties! I've had plenty, and during most I didn't have time for photos or the food baby simply got in the way. Luckily I did find a moment to snap this particular festive look before we took off to another cozy family get-together.
Black is always a good idea, especially if you don't want to shock your family members with the latest fashion trends during the holidays. Chokers, anyone?  But opting for black doesn't necessarily mean looking boring! I found this amazing pair of fuzzy trousers at the H&M presale last week and they've already become my favourite party piece e.v.e.r. They work great with a simple off-shoulder top like you see here, but I can imagine them with a beautiful knit or a puffy sleeve blouse as well. Win!
In the mean time, reality is looking a lot less glamorous. The boyfriend has moved out of his apartment this week so I've spent the past few days packing boxes, moving boxes, cleaning places, packing more boxes etc etc etc. BUT this means that our big move is coming CLOSER! In exactly 1 week time we will finally receive the keys of our new house and this is probably all I will be talking about in the next few posts 🙂 Sorry in advance!
Have a wonderful New Year's Eve tonight!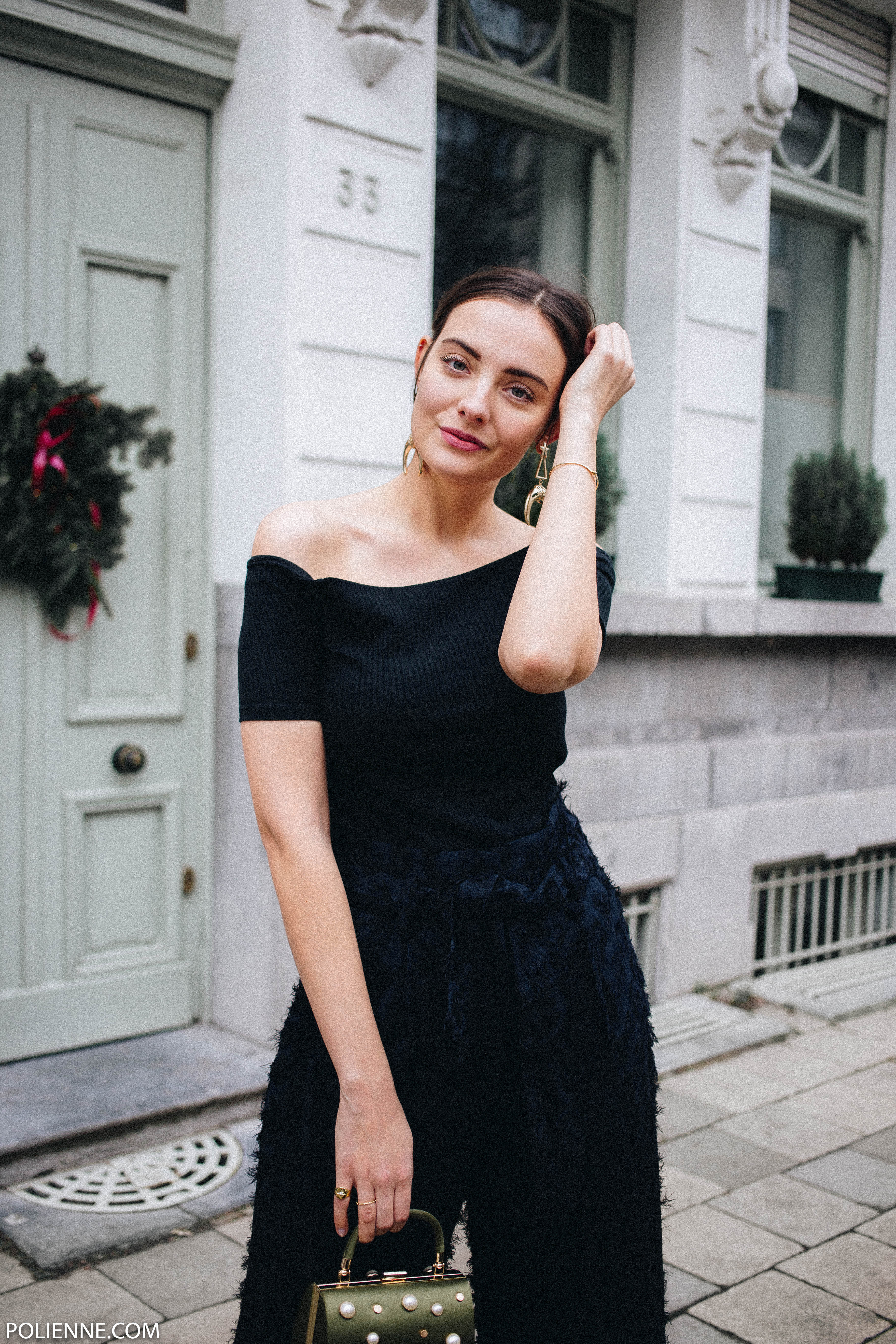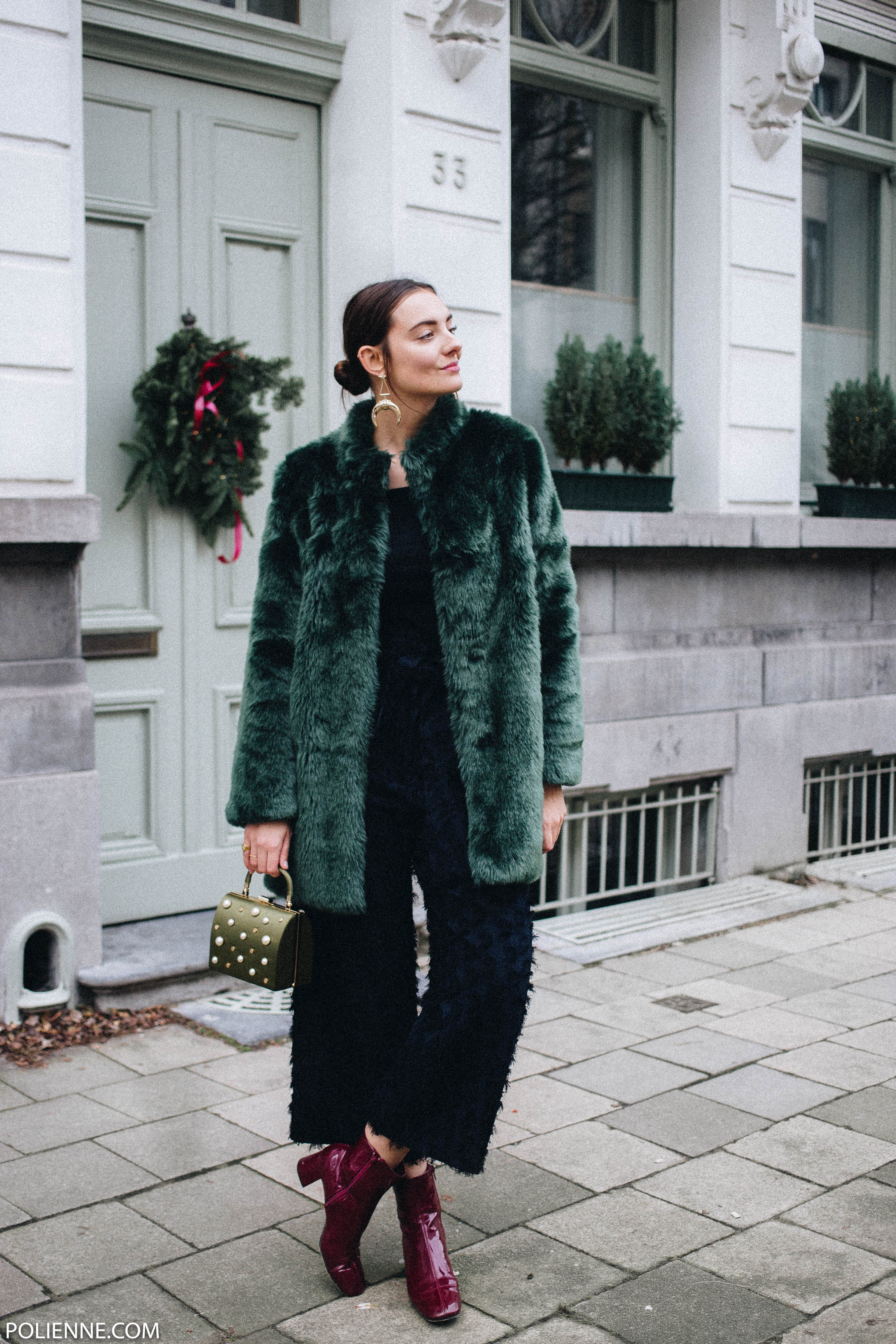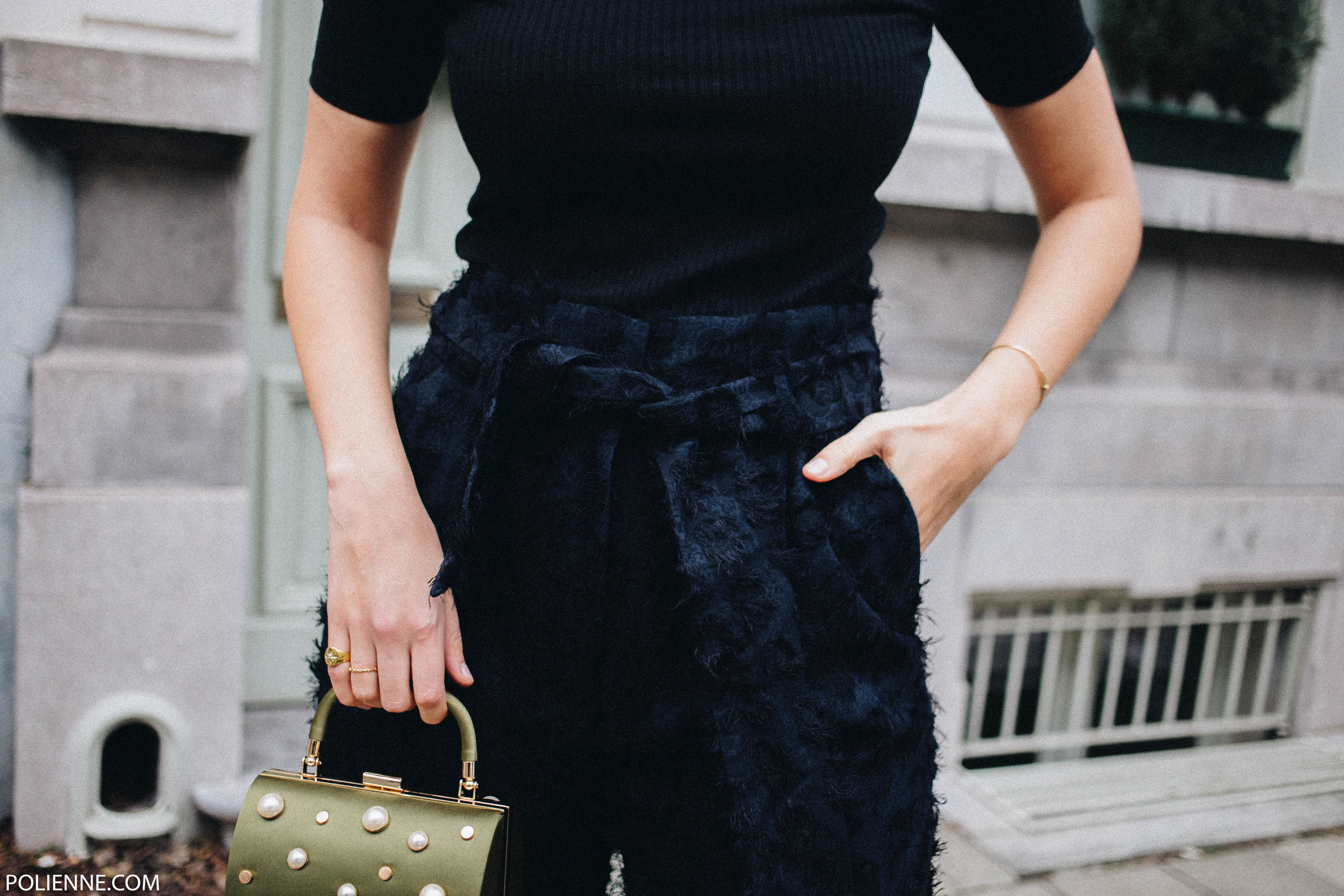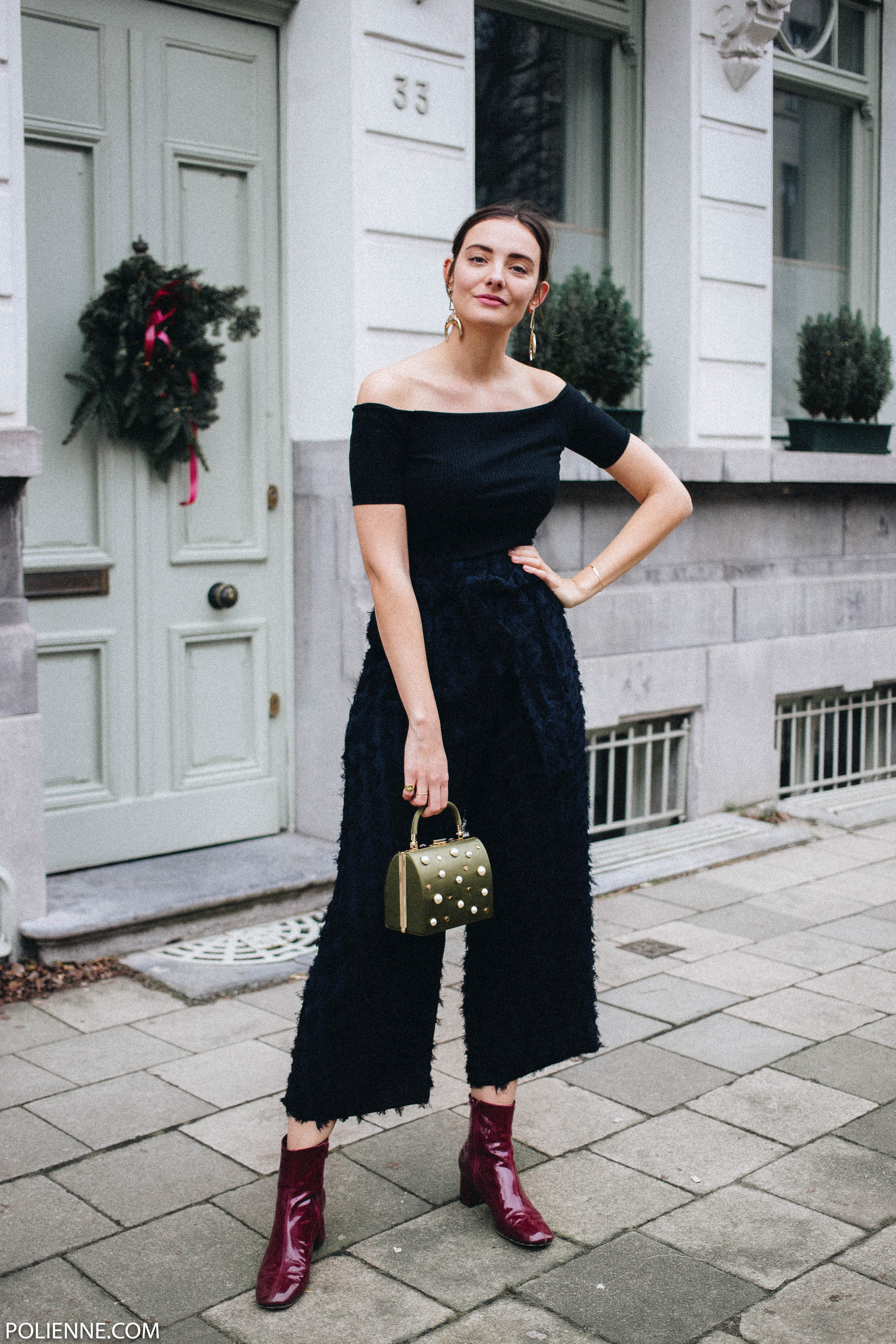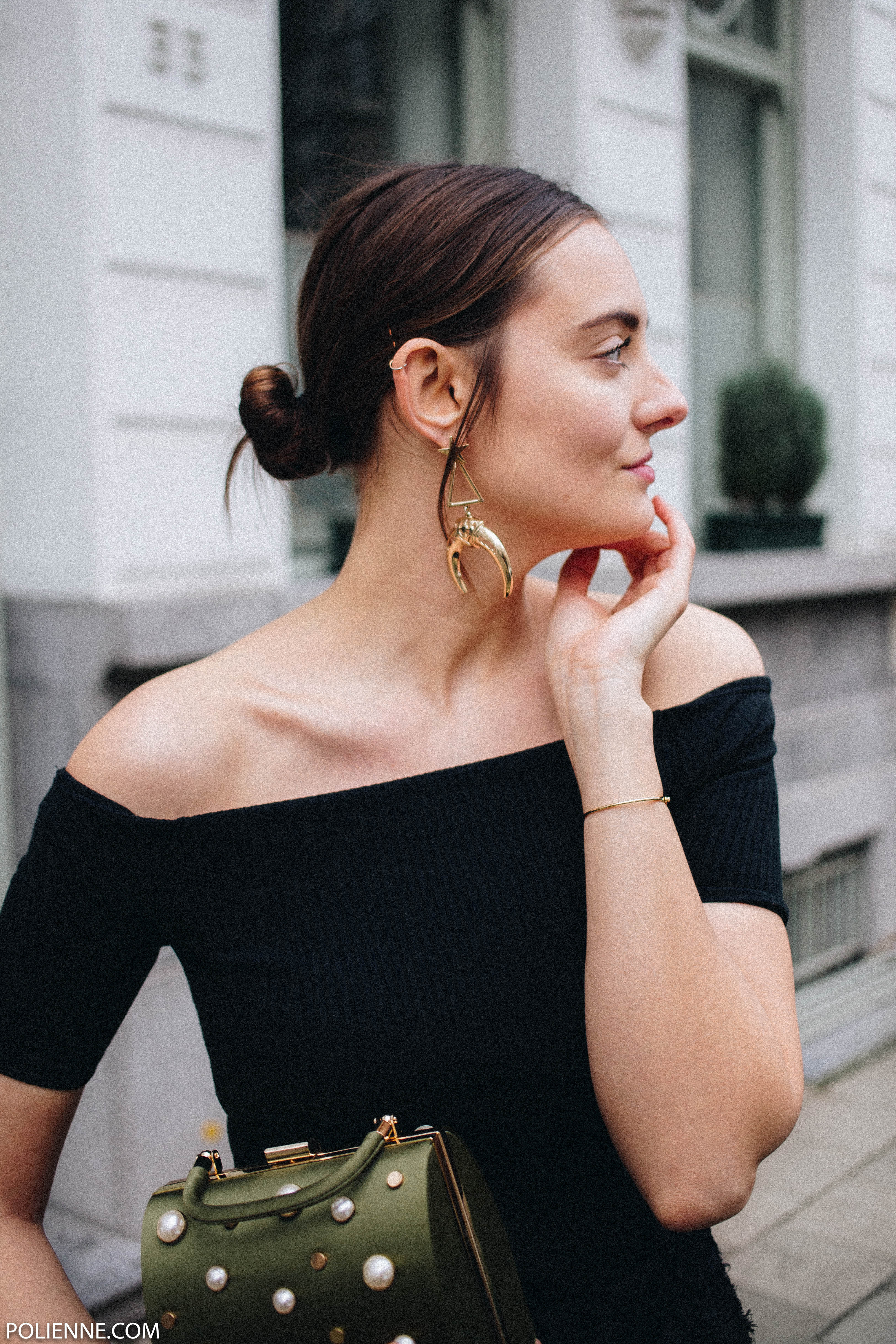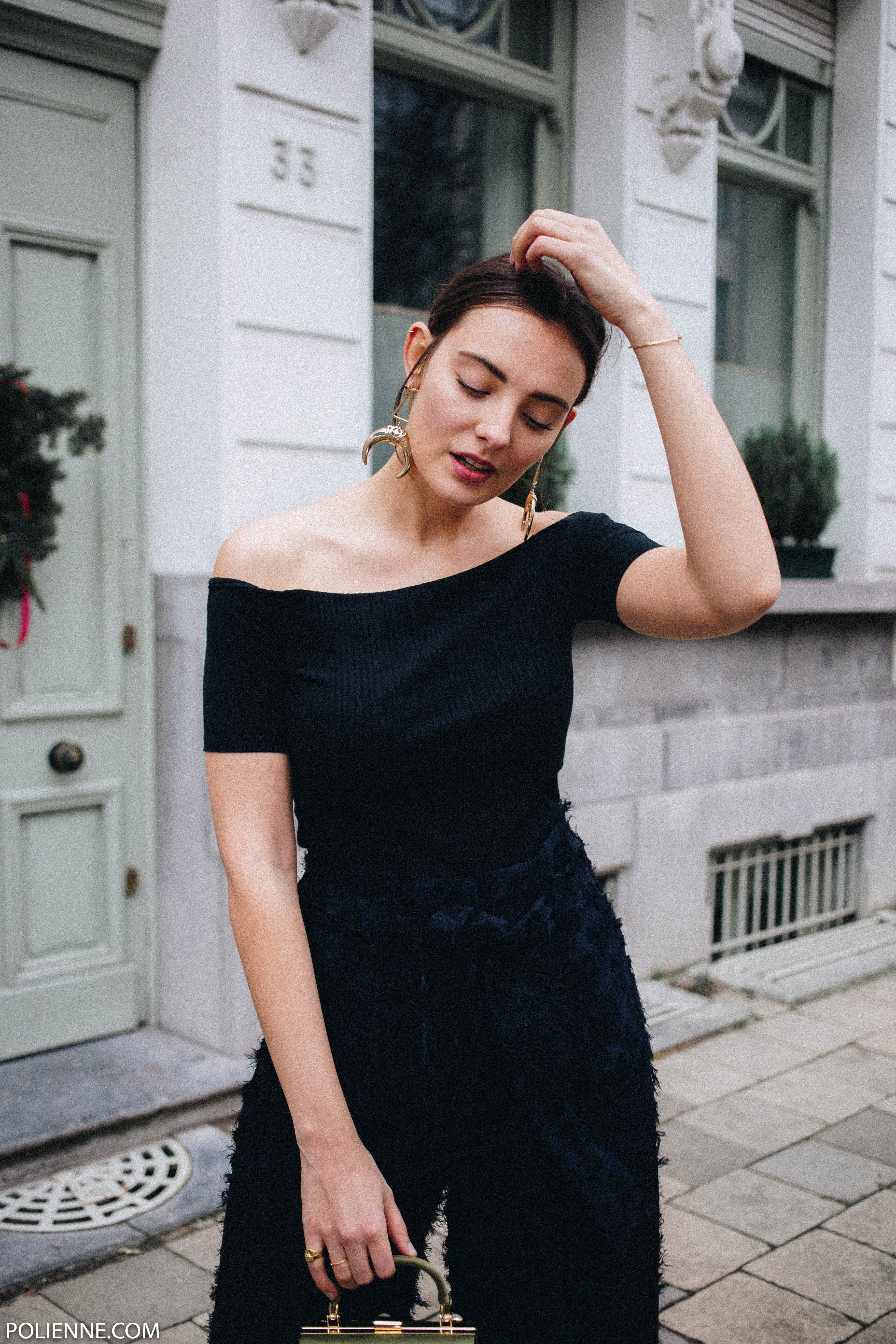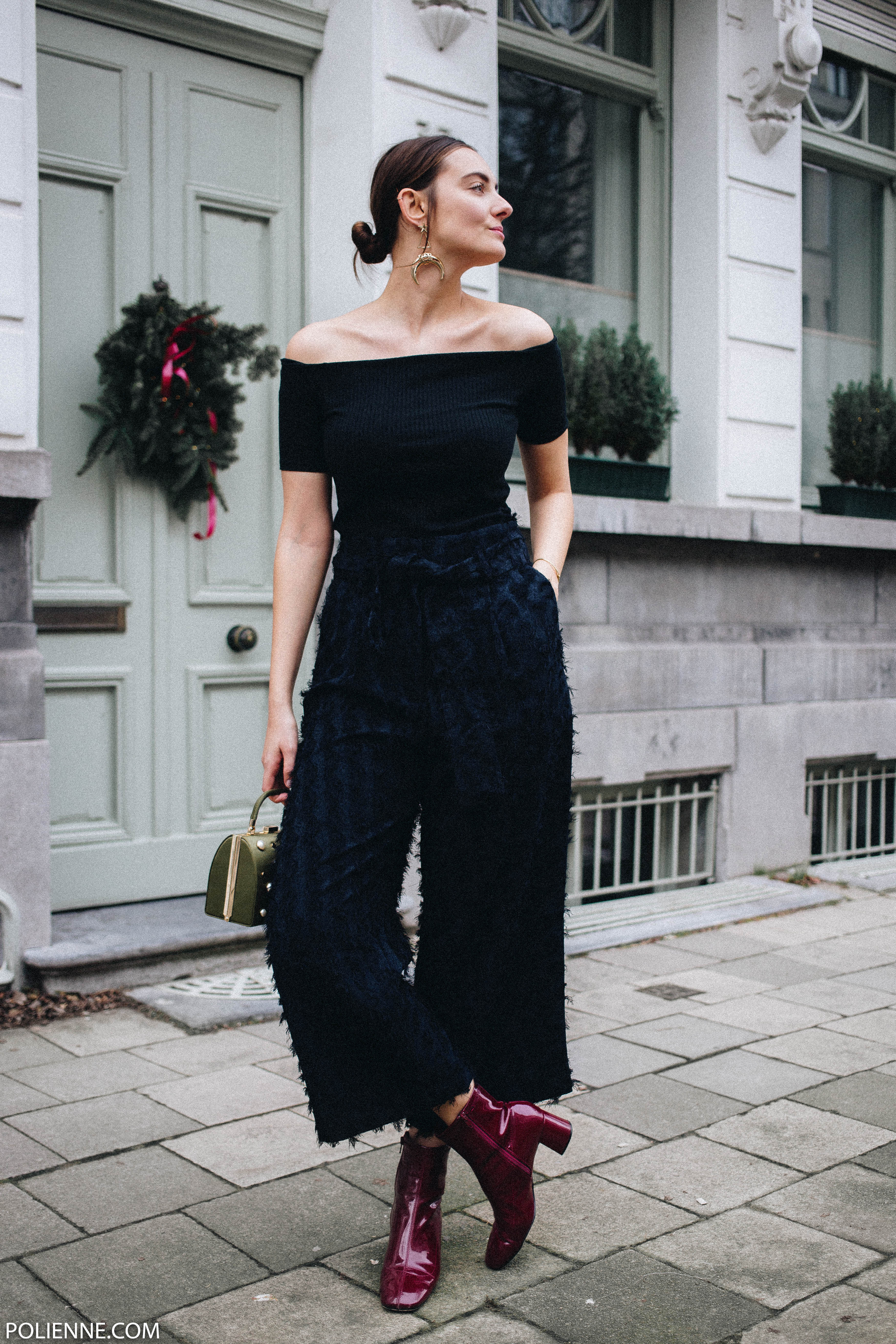 H&M off shoulder top, fluffy trousers & star earrings, ZARA red boots & perl handbag, ARITZIA c/o faux fur coat
Photos by Daan Schepers