I'd never thought I'd say this, but I'm currently obsessed with pink. My style is usually pretty casual and tomboy-inspired, so pink isn't a colour you'd expect popping up in my outfits! But the fun thing about fashion is that you really don't have to stay in the safe zone and keep yourself to the obvious "rules". So YES, even if you don't like to dress in a distinctly feminine way, you can still opt for soft and girly colours.
However, the ruffles and deep V-neck of this beautiful pink VILA shirt make the piece even more feminine. I decided to tone it down with a simple pair of high-waisted jeans, my patent leather Zara boots and that lovely grey coat of mine. By neutralizing the pink ruffled shirt, the ensemble becomes casual and even kind of tomboy-ish again! Tadaa, it is of course that easy.
Oh, and if you'd like to see more VILA updates by me, check out their blog VILA Moments for which I'm a monthly contributor! Extra content and inspiration for you – hurray!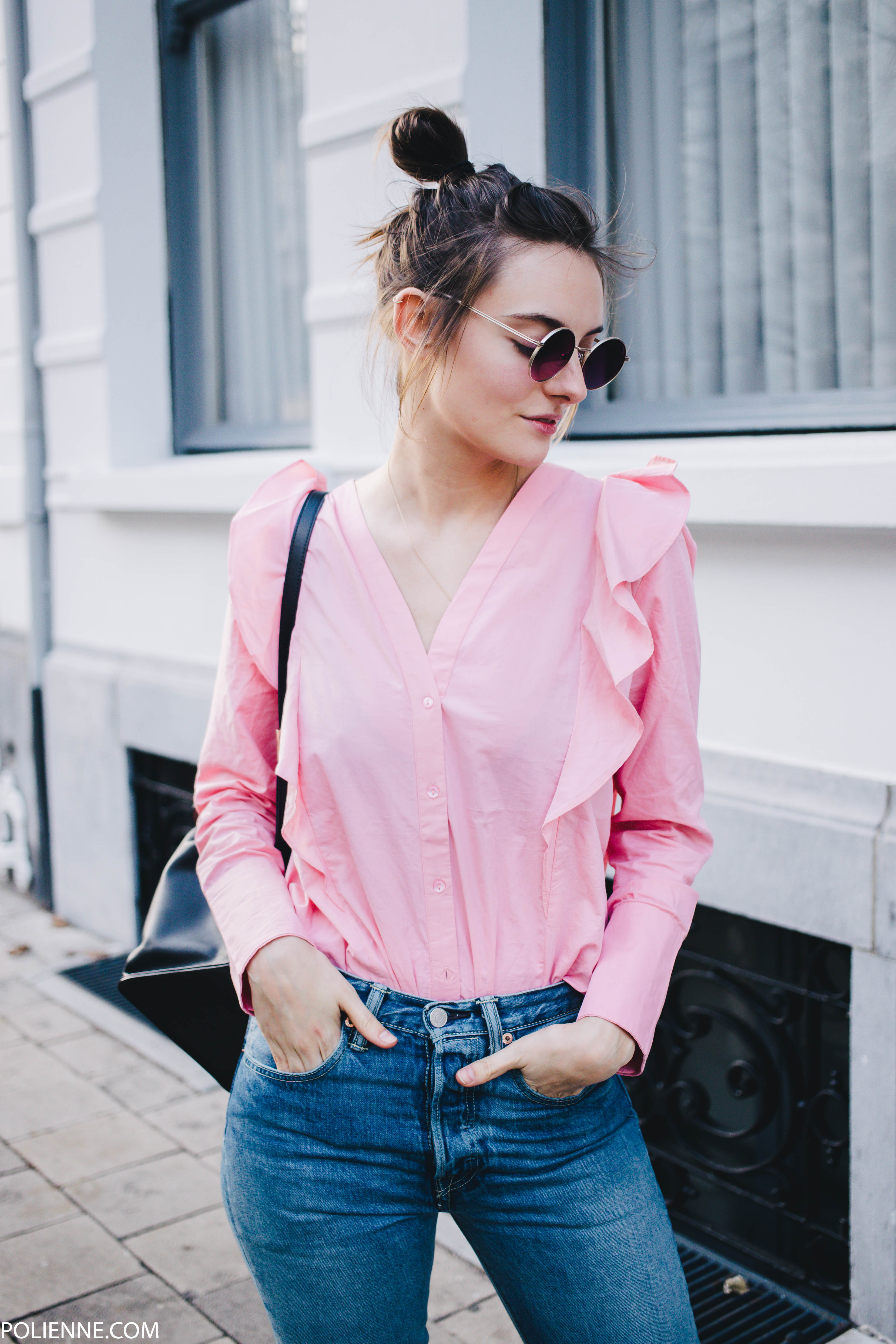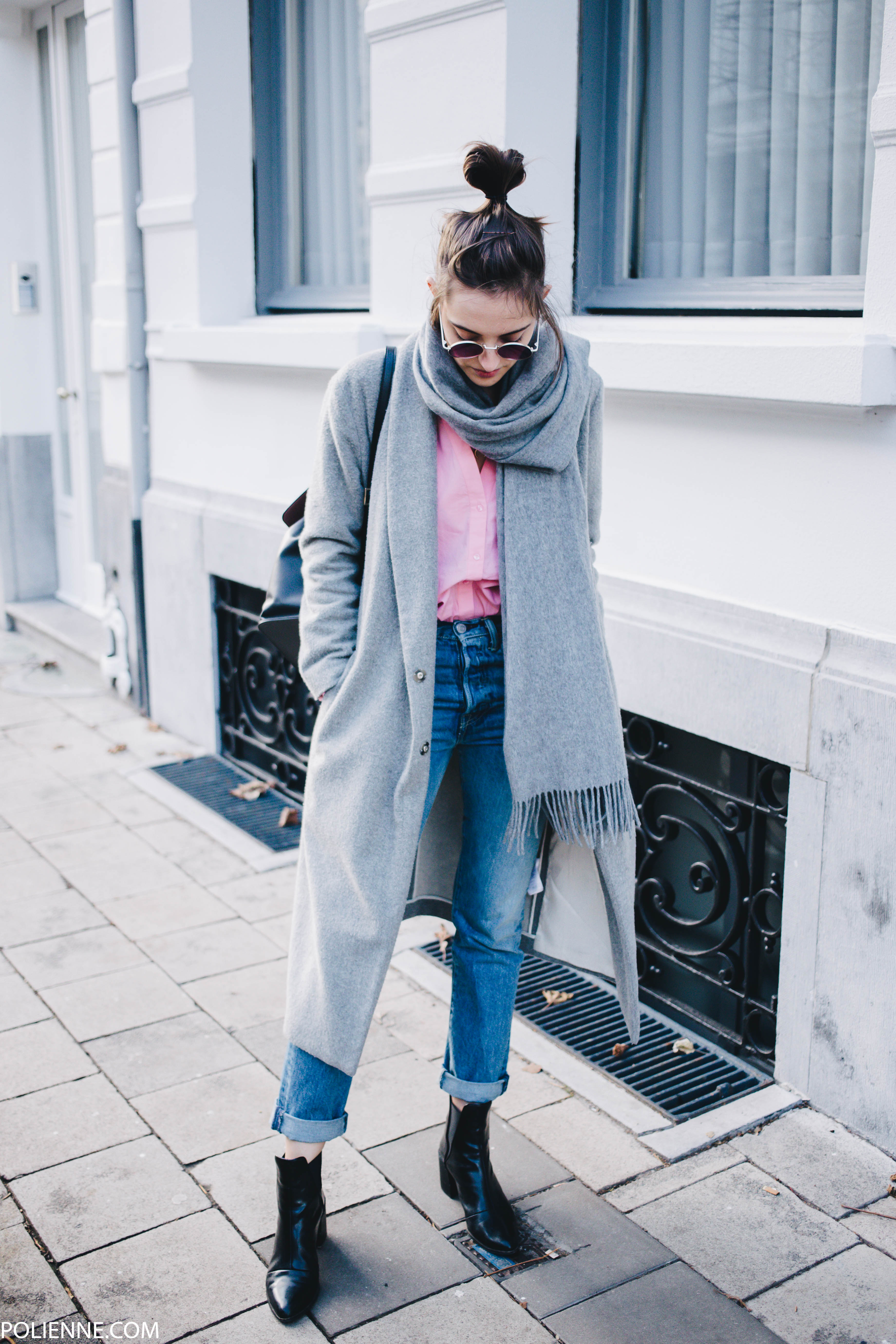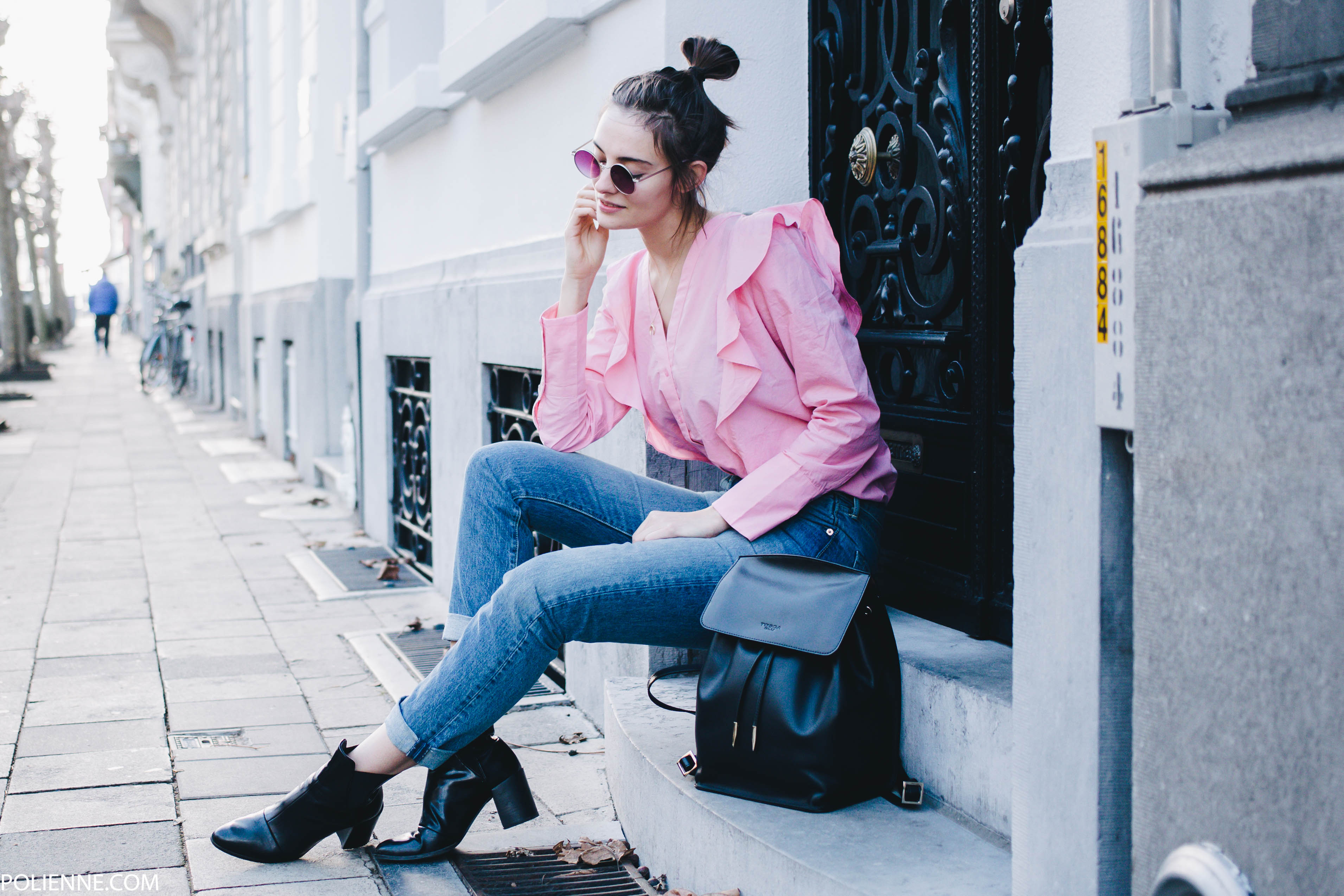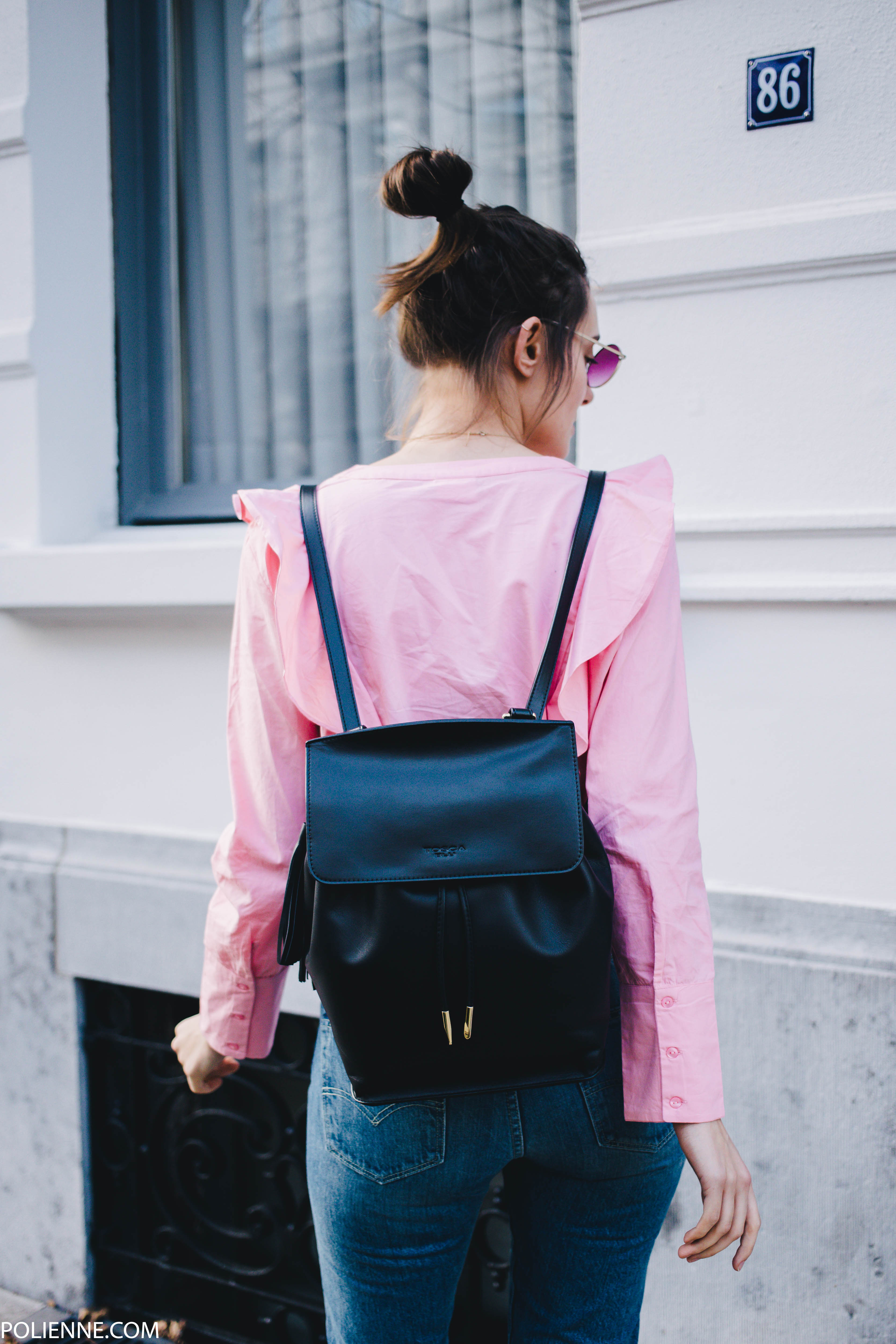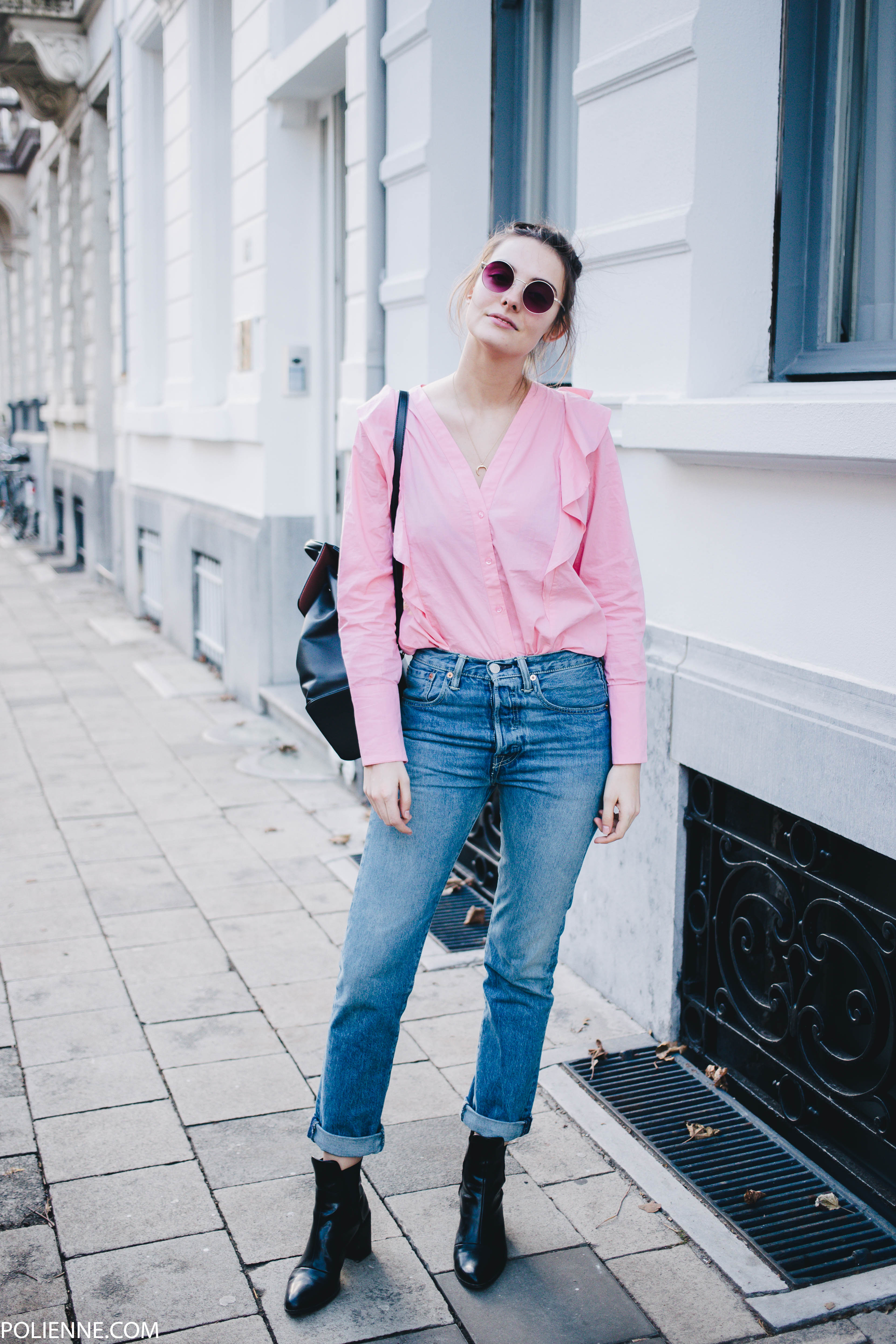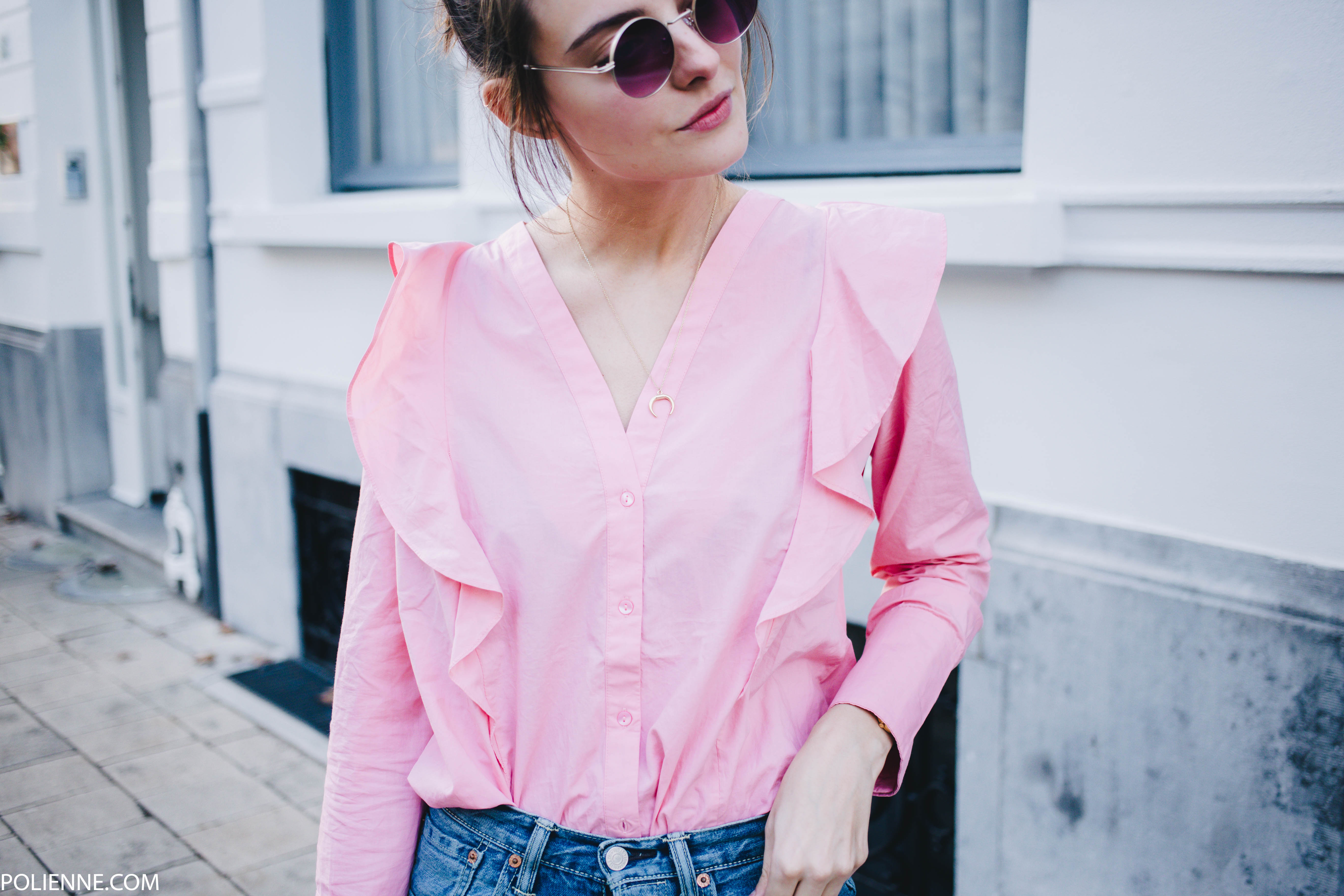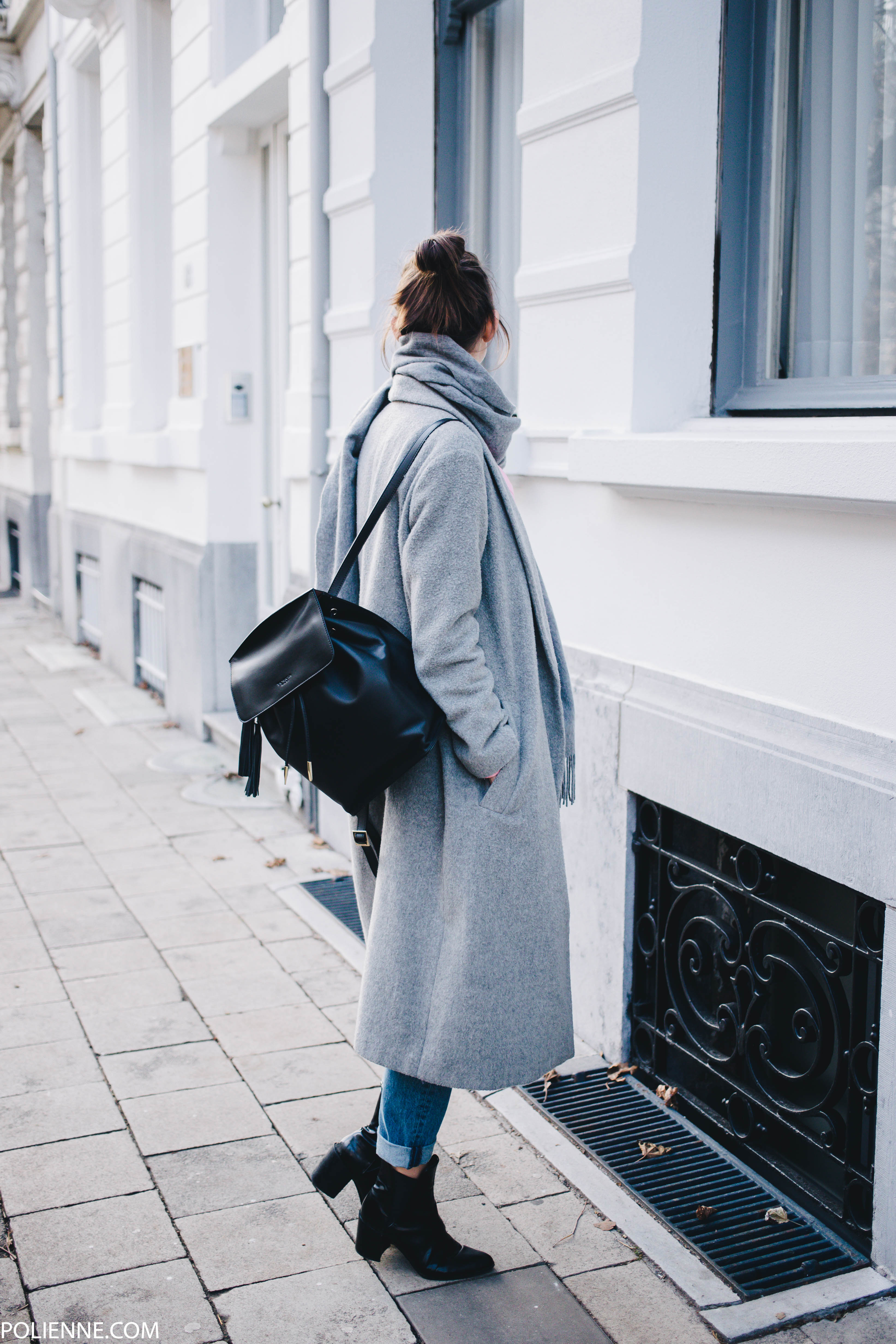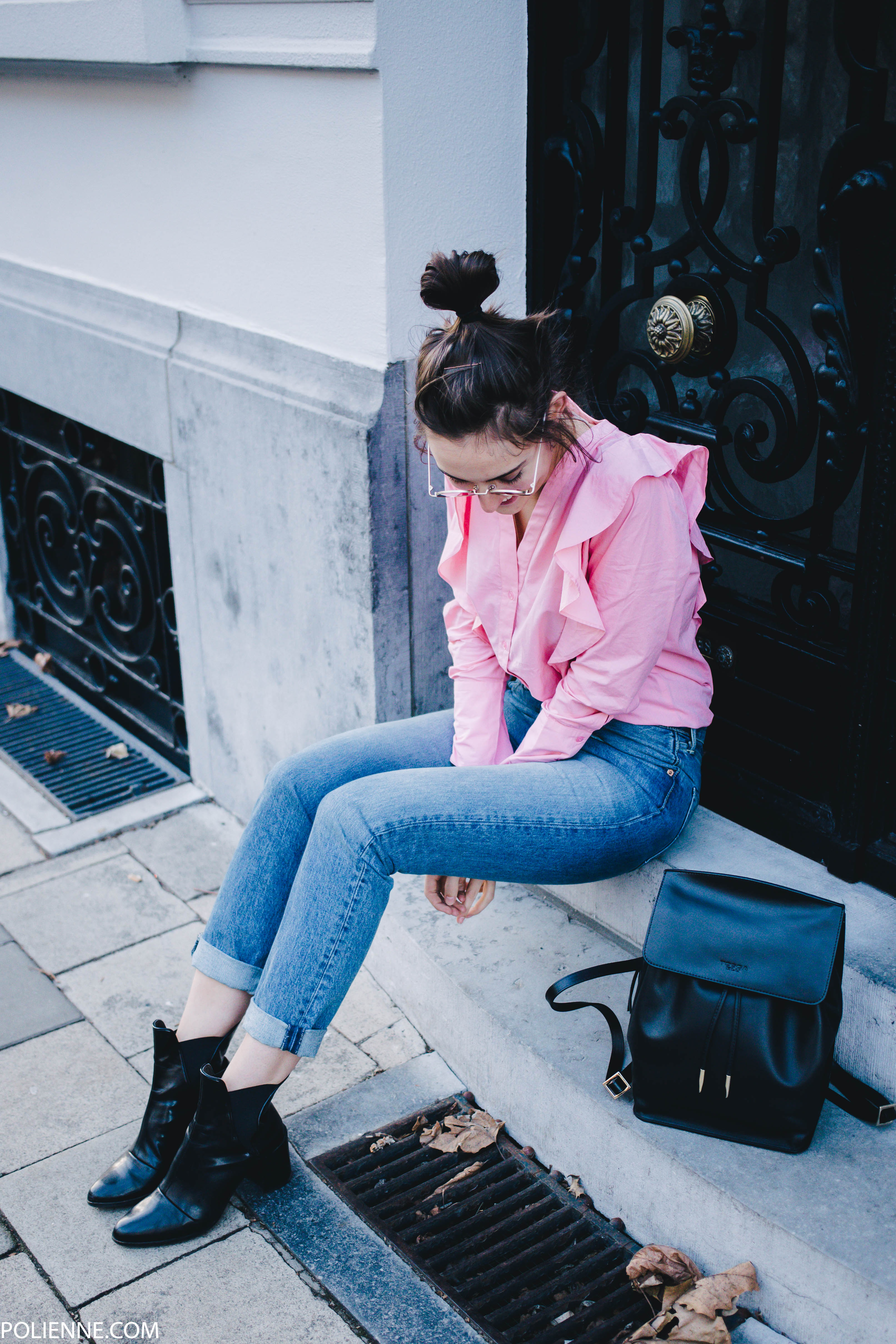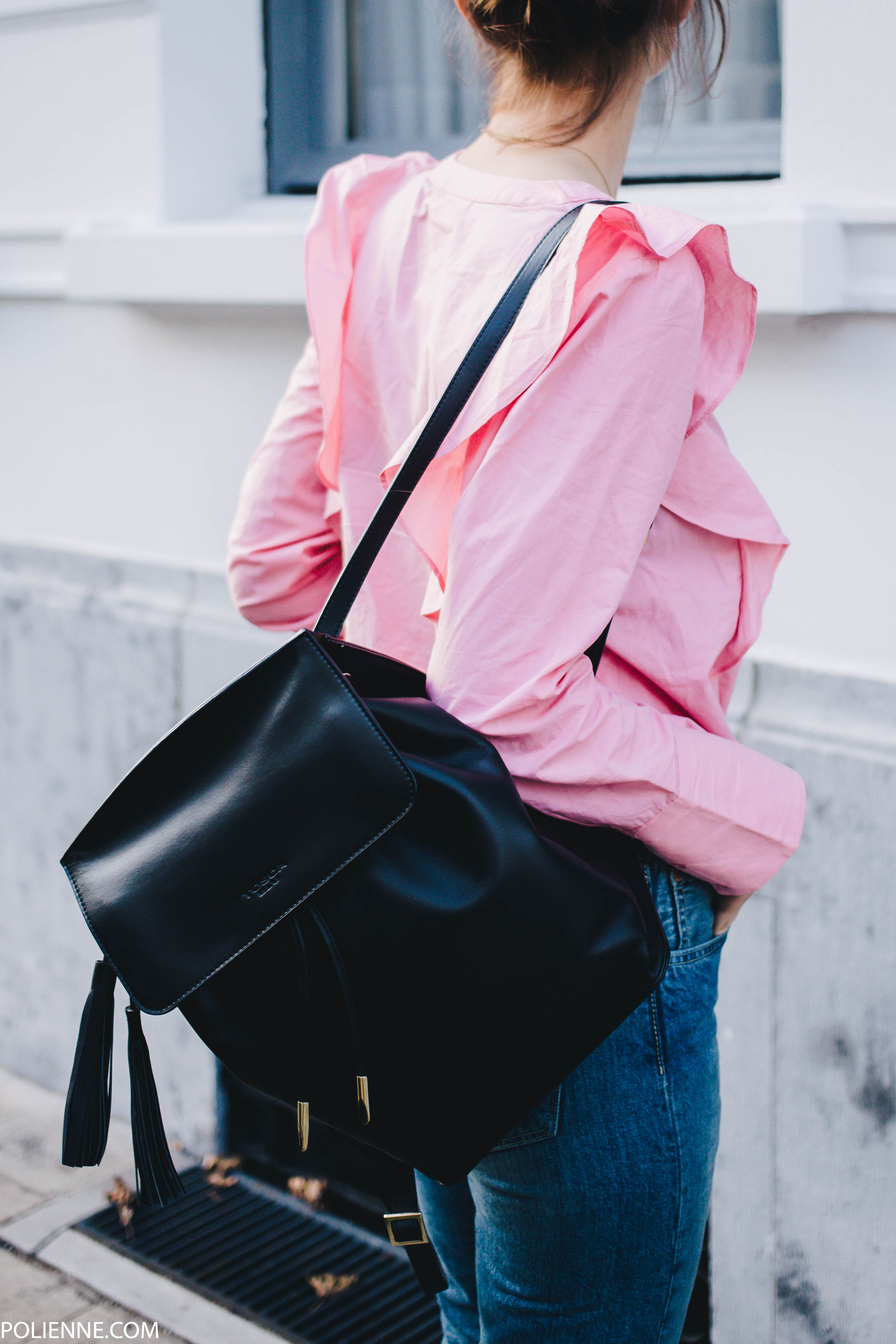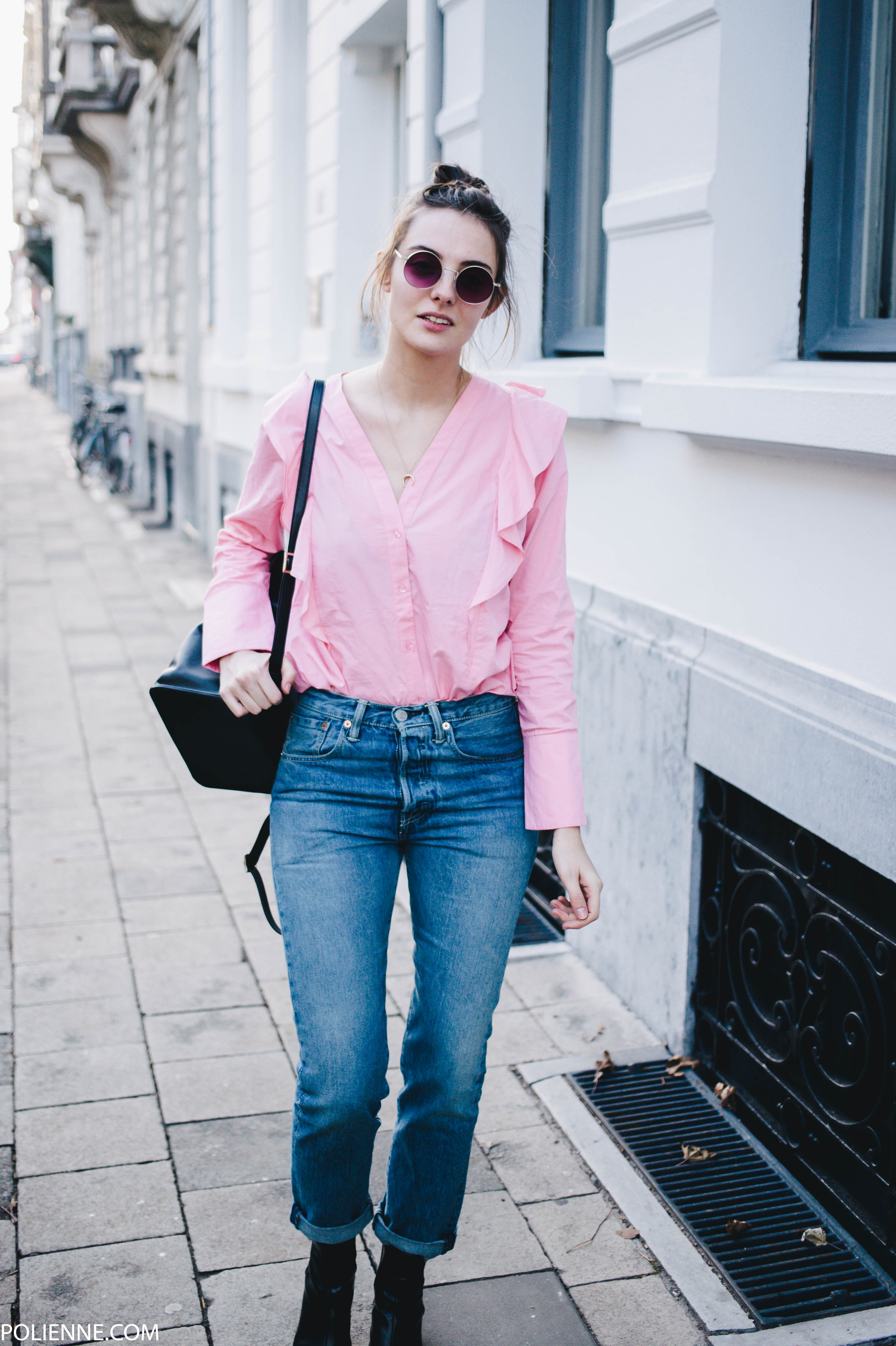 VILA c/o pink ruffled blouse (for sale at the end of February) & necklace, LEVI'S c/o 501 CT denim, SAMSOE & SAMSOE grey coat, WEEKDAY scarf, ZARA boots, TOSCA BLU c/o backpack, KOMONO c/o sunglasses