Scarf weather is here! It's here! IT'S FINALLY HERE GUYS! there's not many things I enjoy more than wrapping myself in a huge, soft scarf. So the weird thing is that my scarf collection is confined to like… 2 scarfs. A grey one, and a camel one. I'd just rather invest in a high-quality cashmere or wool scarf in a neutral colour that will never go out of style!
And in a little ode to timeless pieces, I wore my scarf with these two basics with a twist: the cropped black knit and the maxi denim skirt. The nineties are back, or in fact have never been away.
Let me know what you think! Are you ready for scarf weather?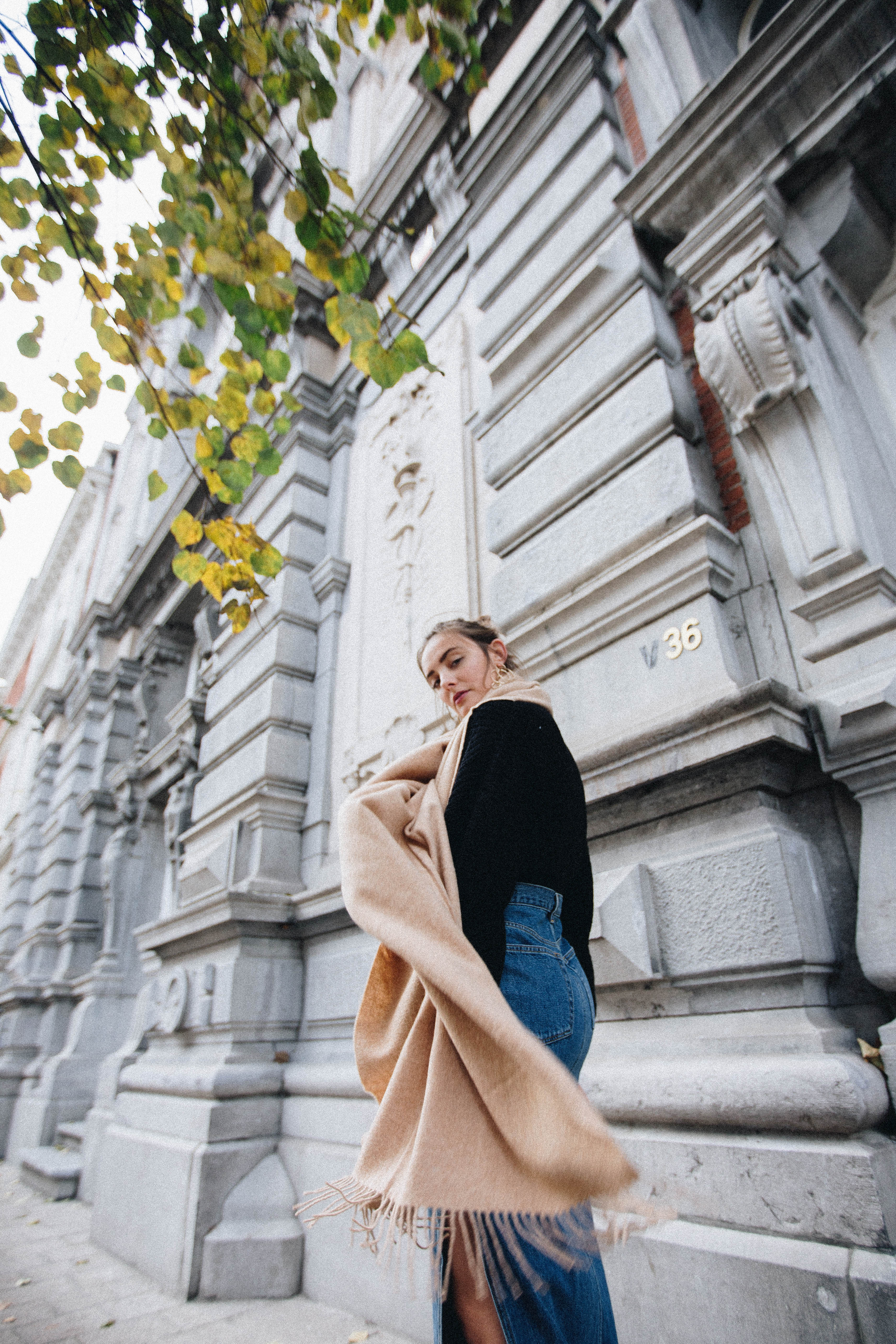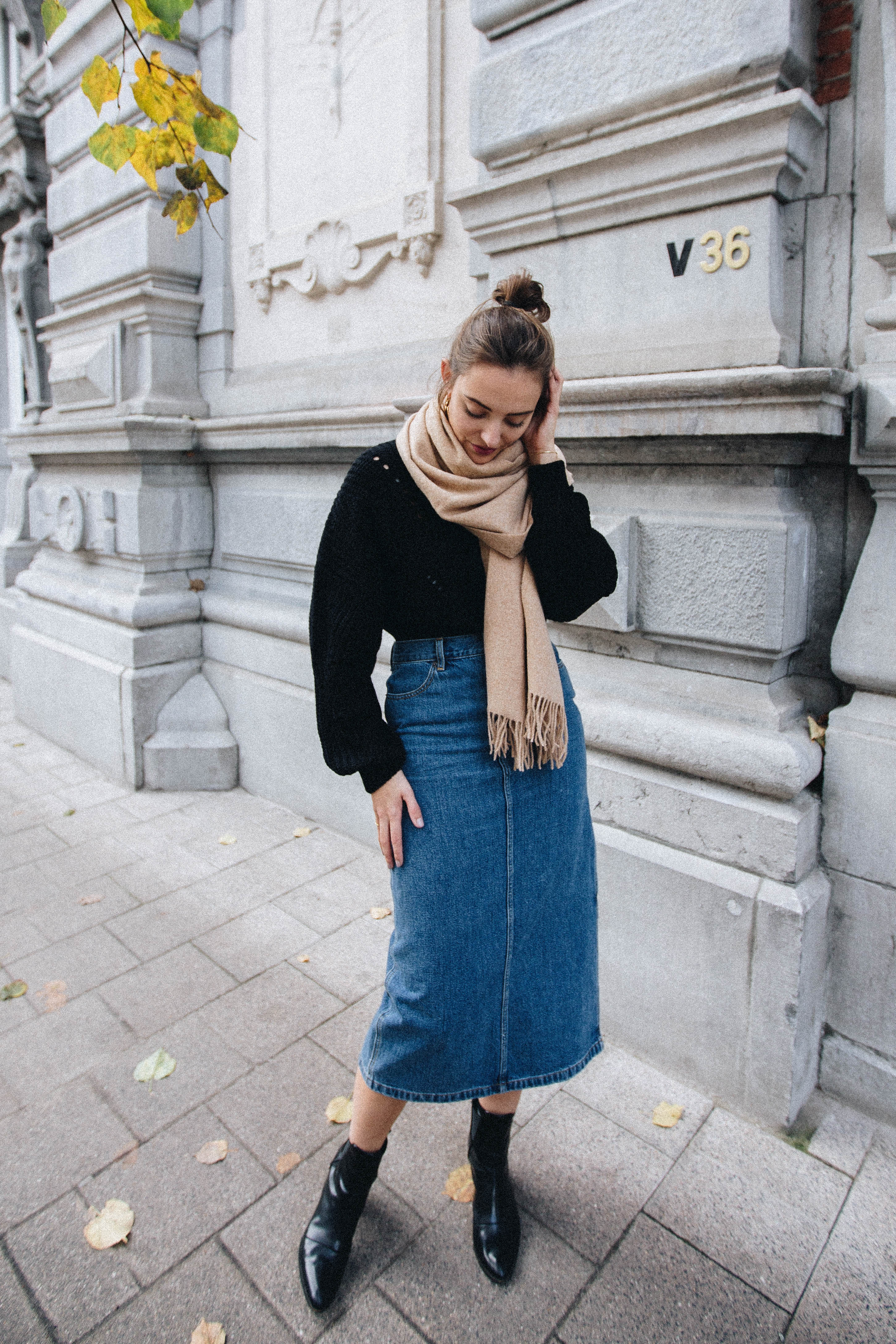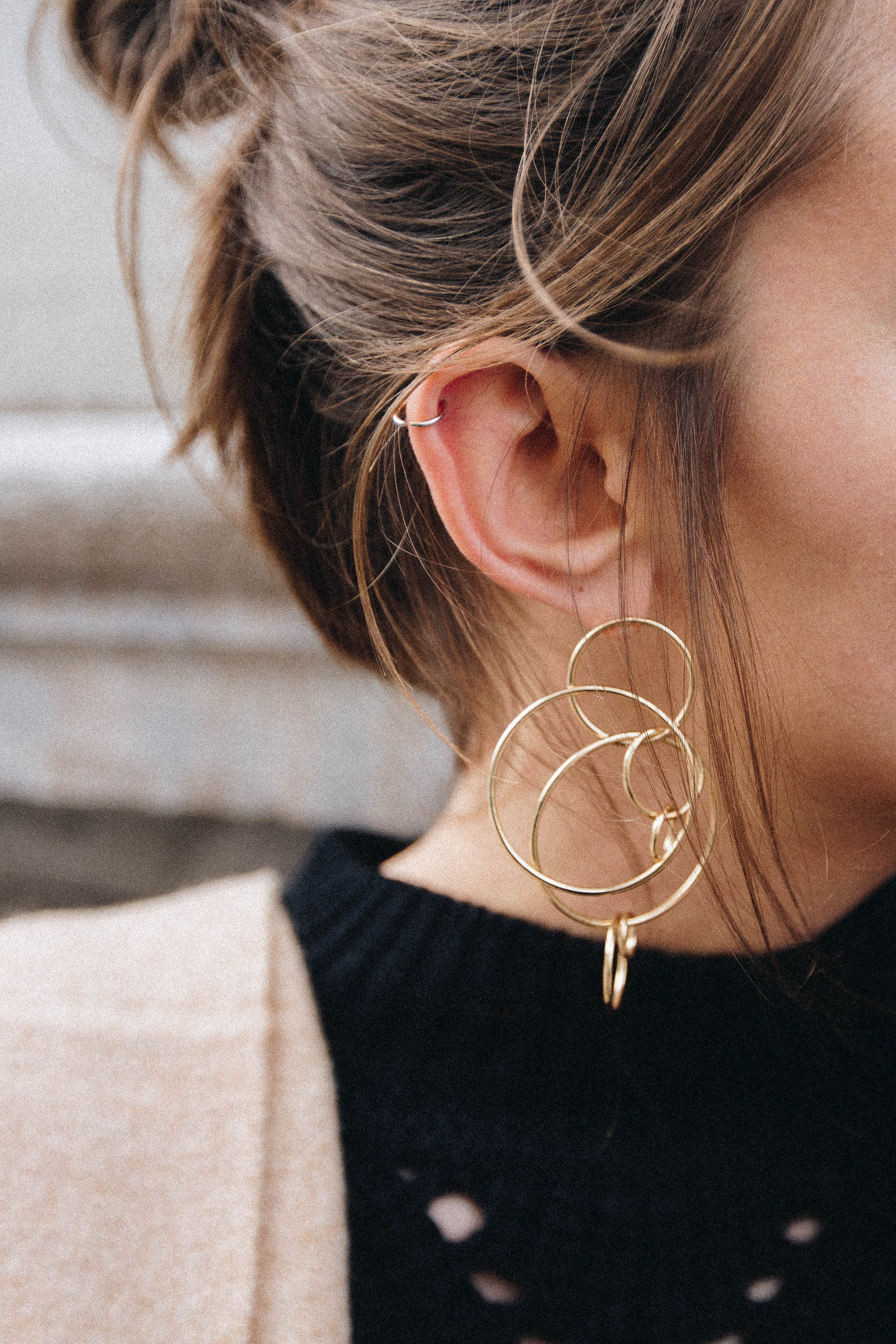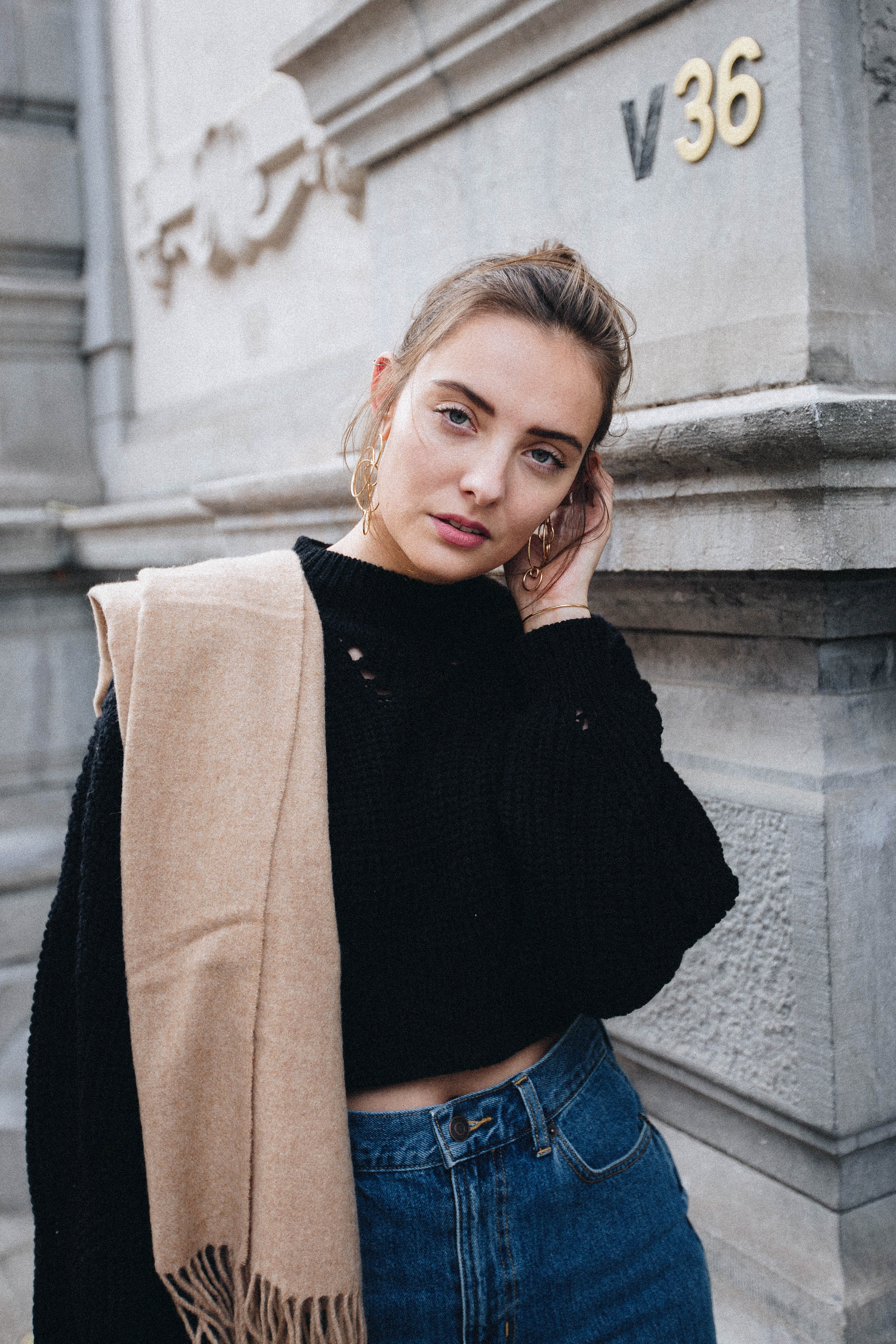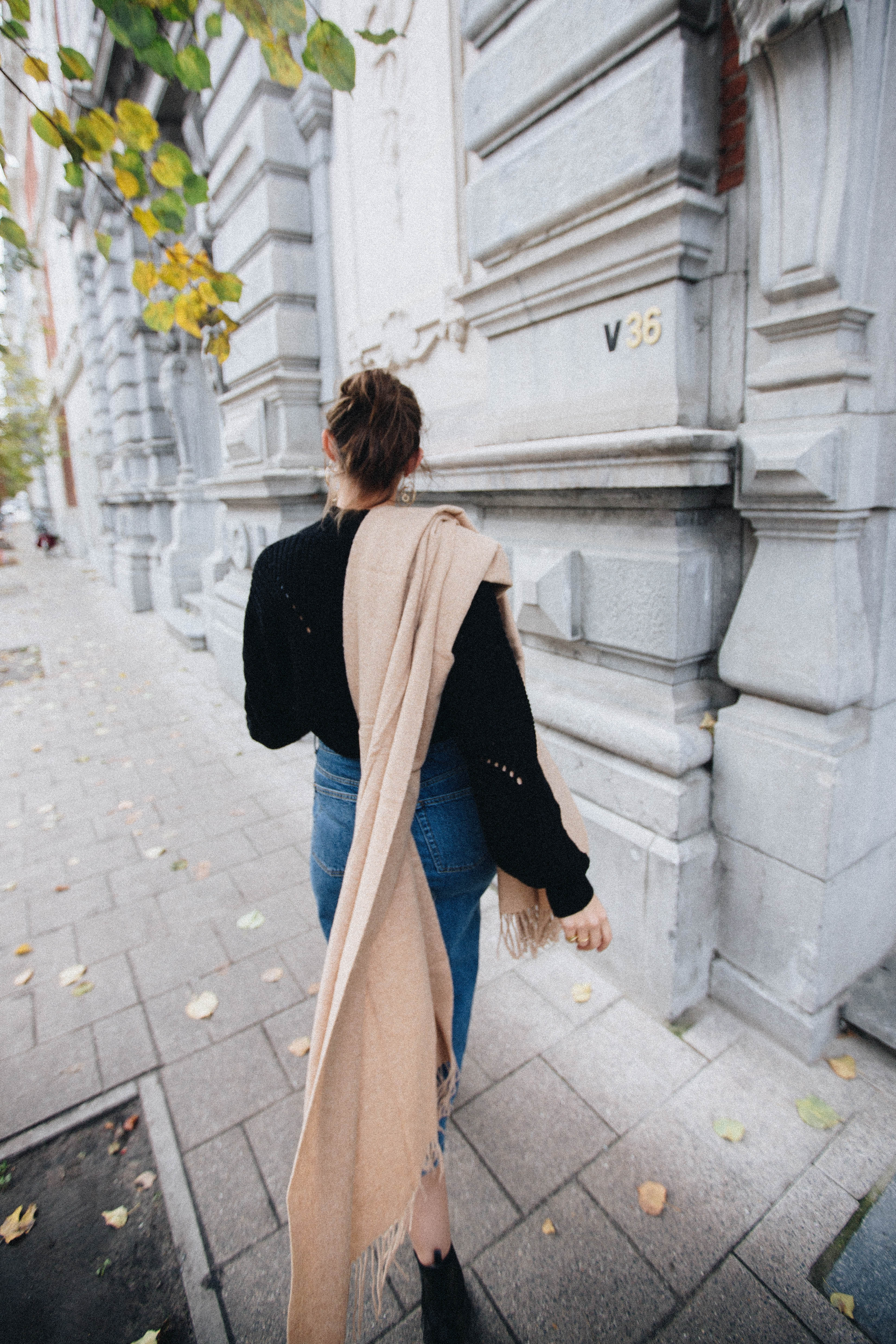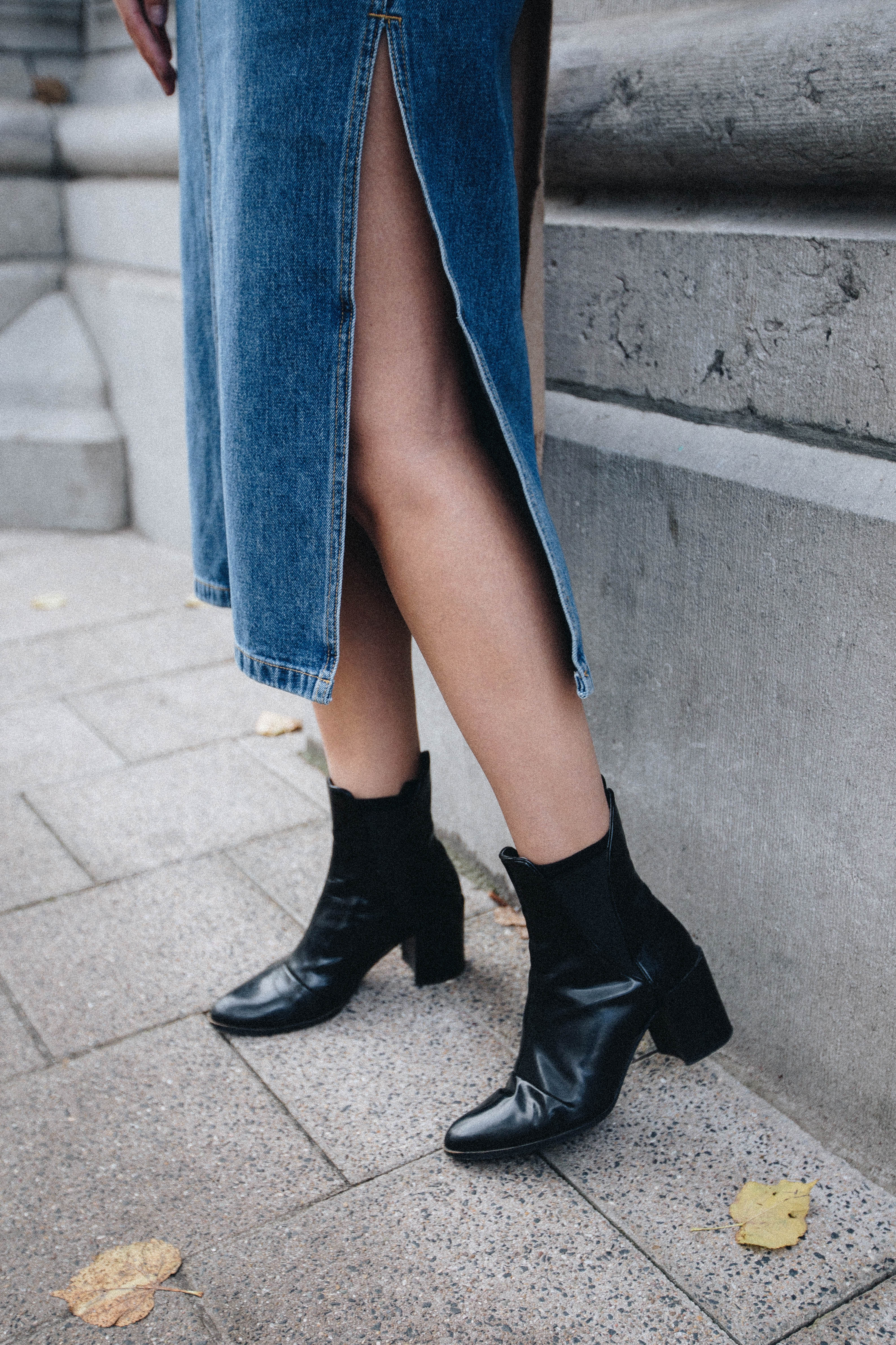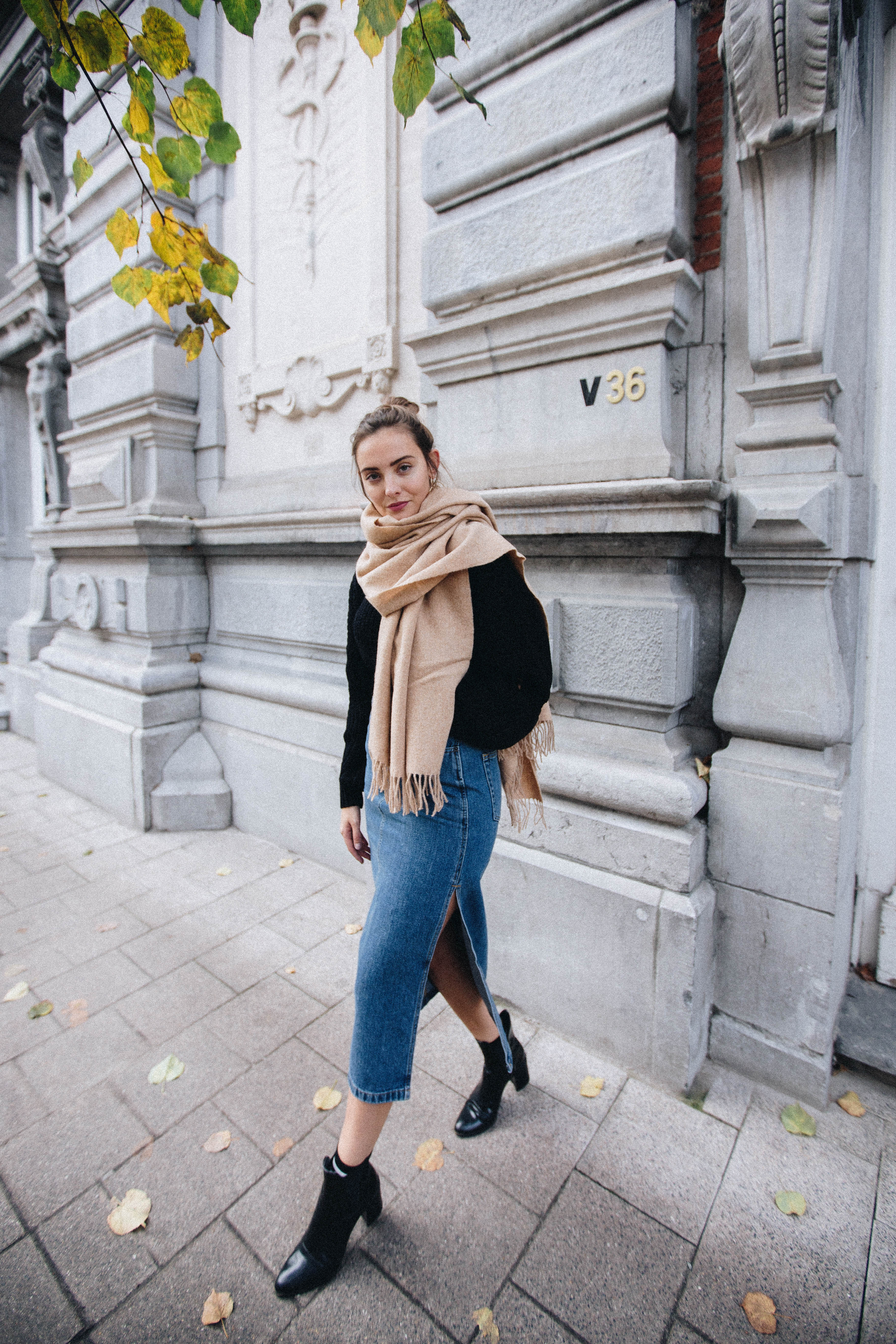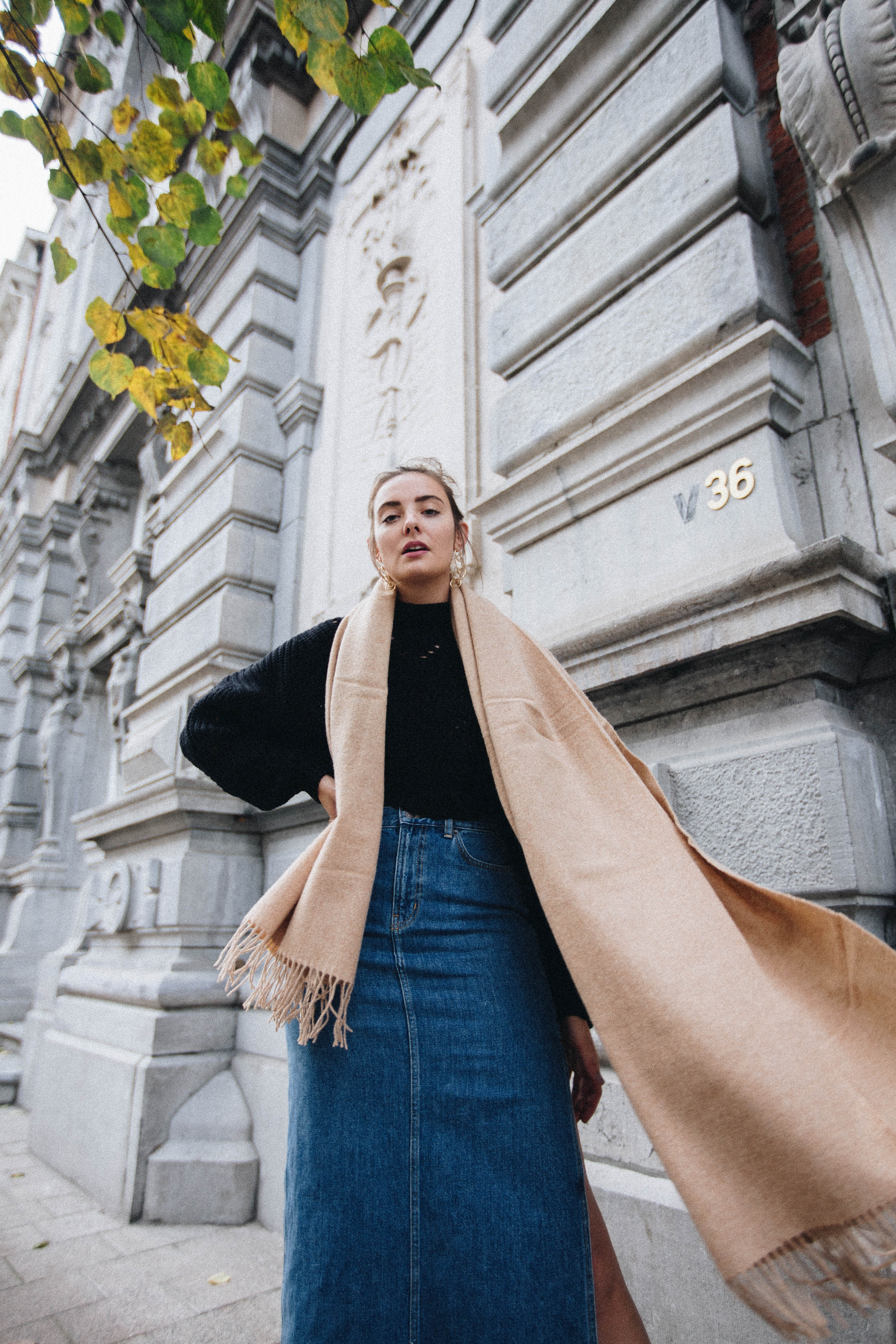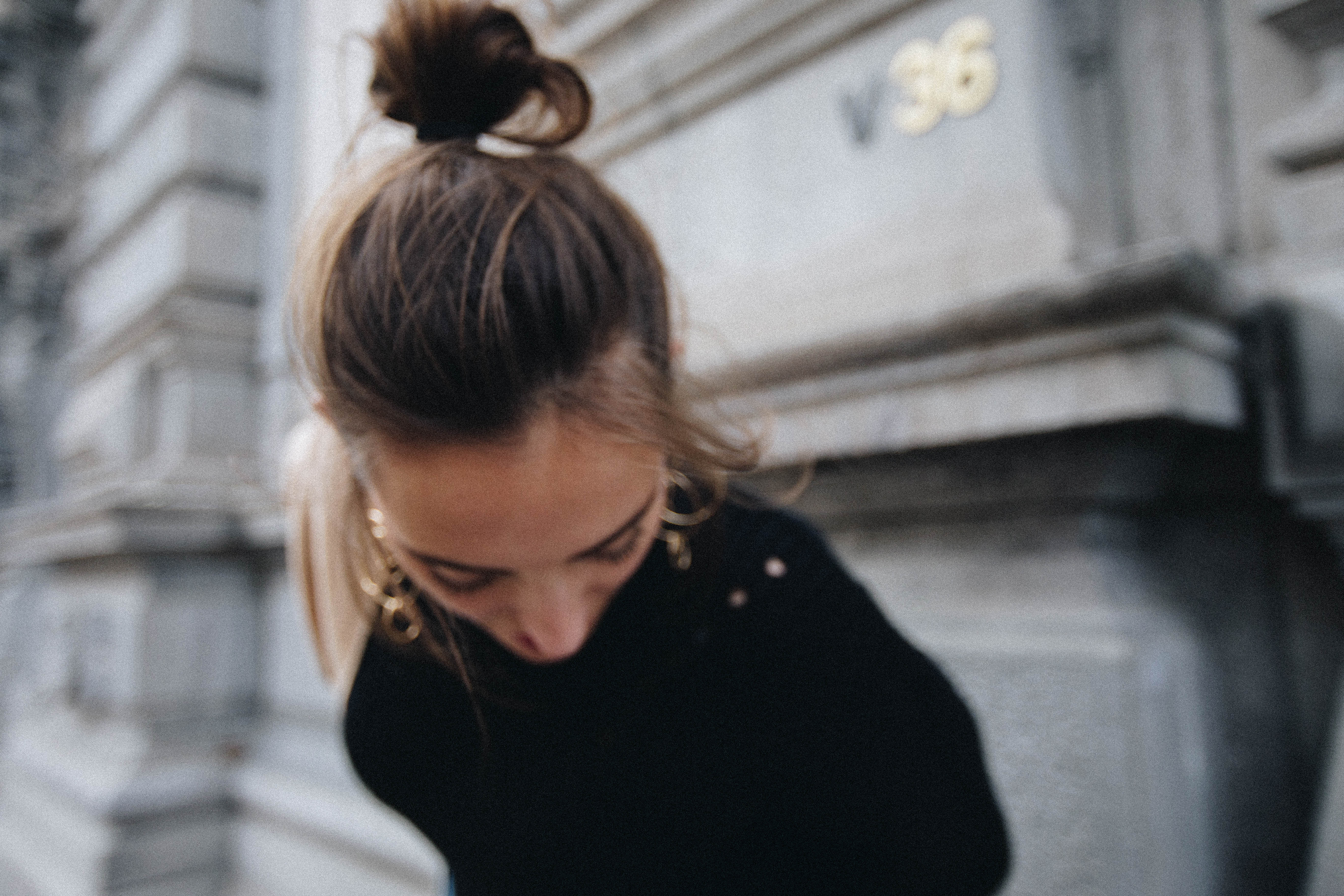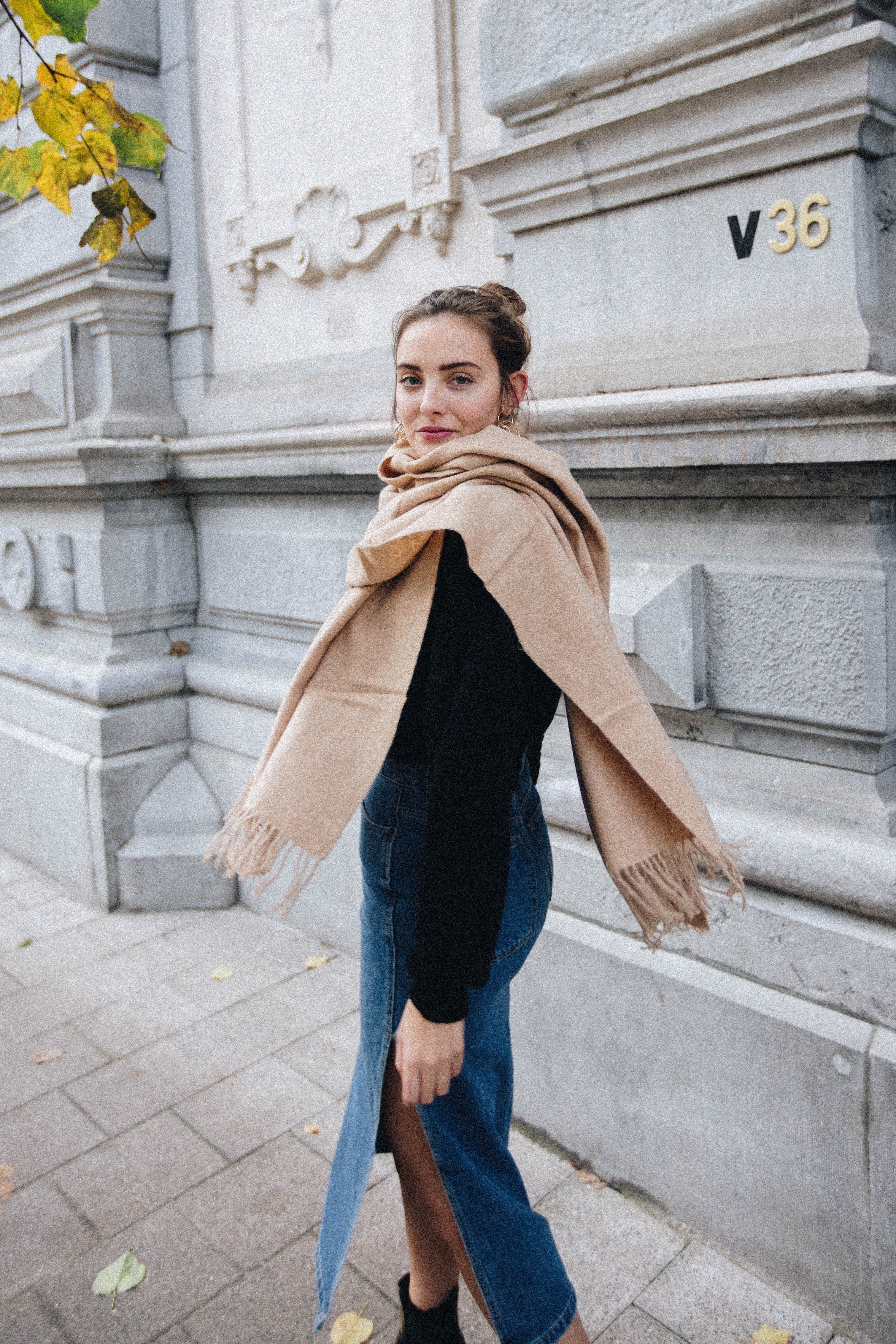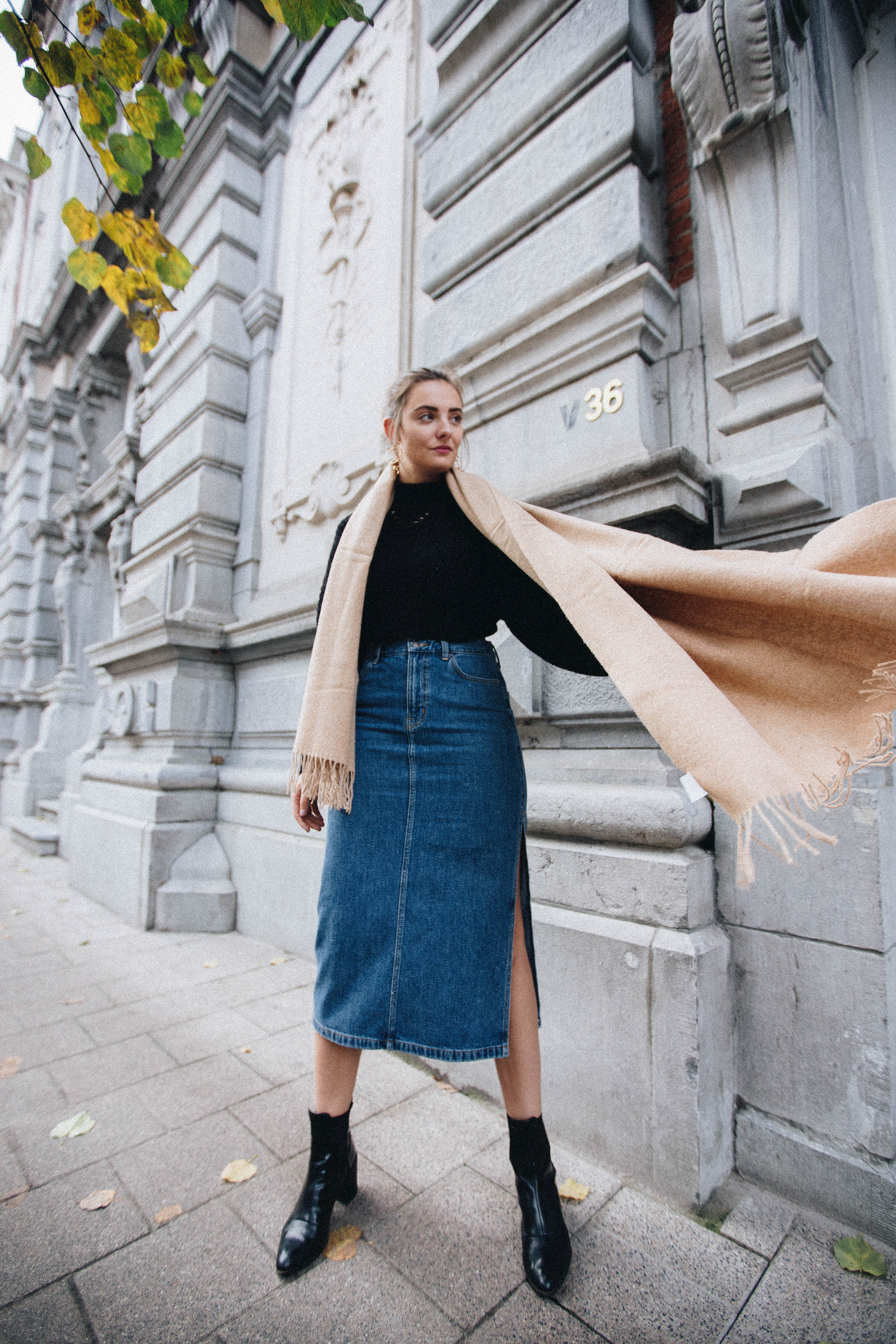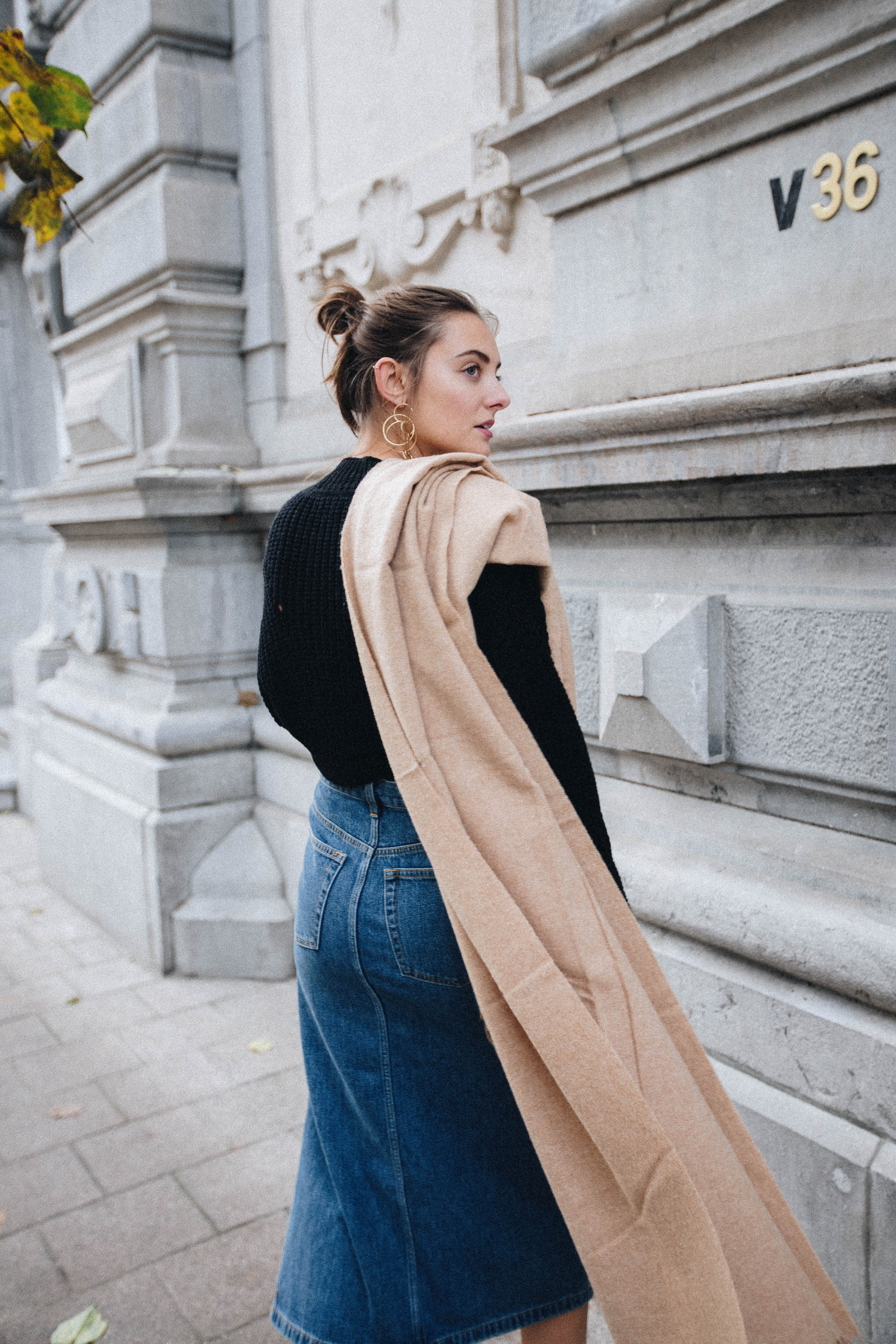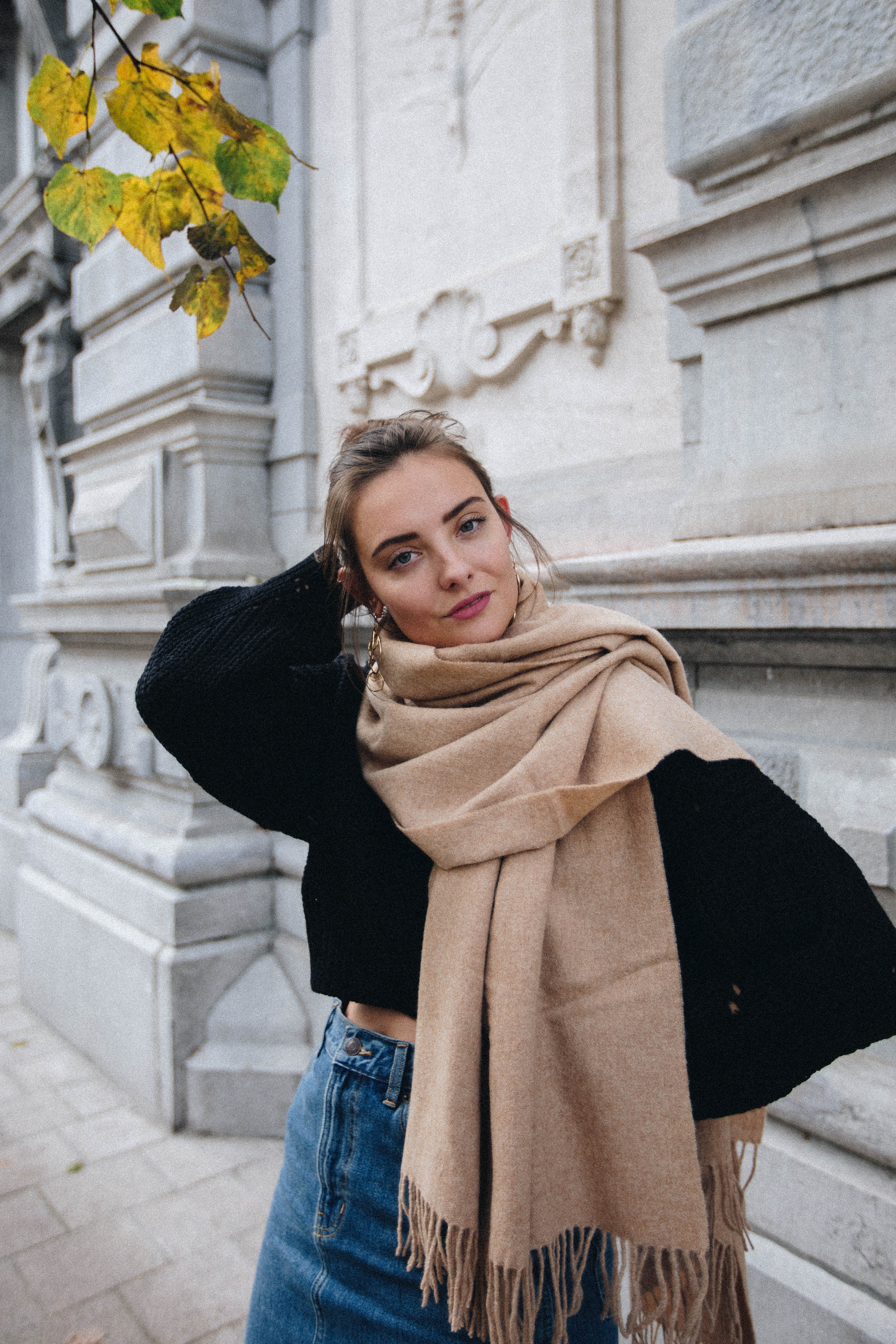 ARITZIA c/o black knit, denim skirt & camel scarf, WEEKDAY earrings, ZARA ankle boots
Photos by Daan Schepers
BewarenBewaren