Oh dear, I just bumped into these pictures of a look I wore in Palm Springs back in April! Good thing is, they're the perfect outfit inspiration for this week.
Yup, the heat is coming! I'm lucky to enjoy this Summer weather on a festival at the end of the week, but I know many of you are still struggling with the last exams or are condemned to the office until 18h or later. "Work" and "heat" never really go together, right? And dressing up for work-related stuff is even worse!
That's why I personally really love cute sets like the one I'm wearing here! The  blouse and shorts are super breezy and are with their matching prints the perfect substitute for a Winter suit. Admittedly, the shorts could be a bit longer for work, but hey IT'S HOT OUT THERE!
I think this particular set might be sold out by now, but I've noticed similar dresses here and here in the same print! And I'll add a few more fun Summer sets & playsuits at the end of the post if you're looking for more inspiration. Enjooooy!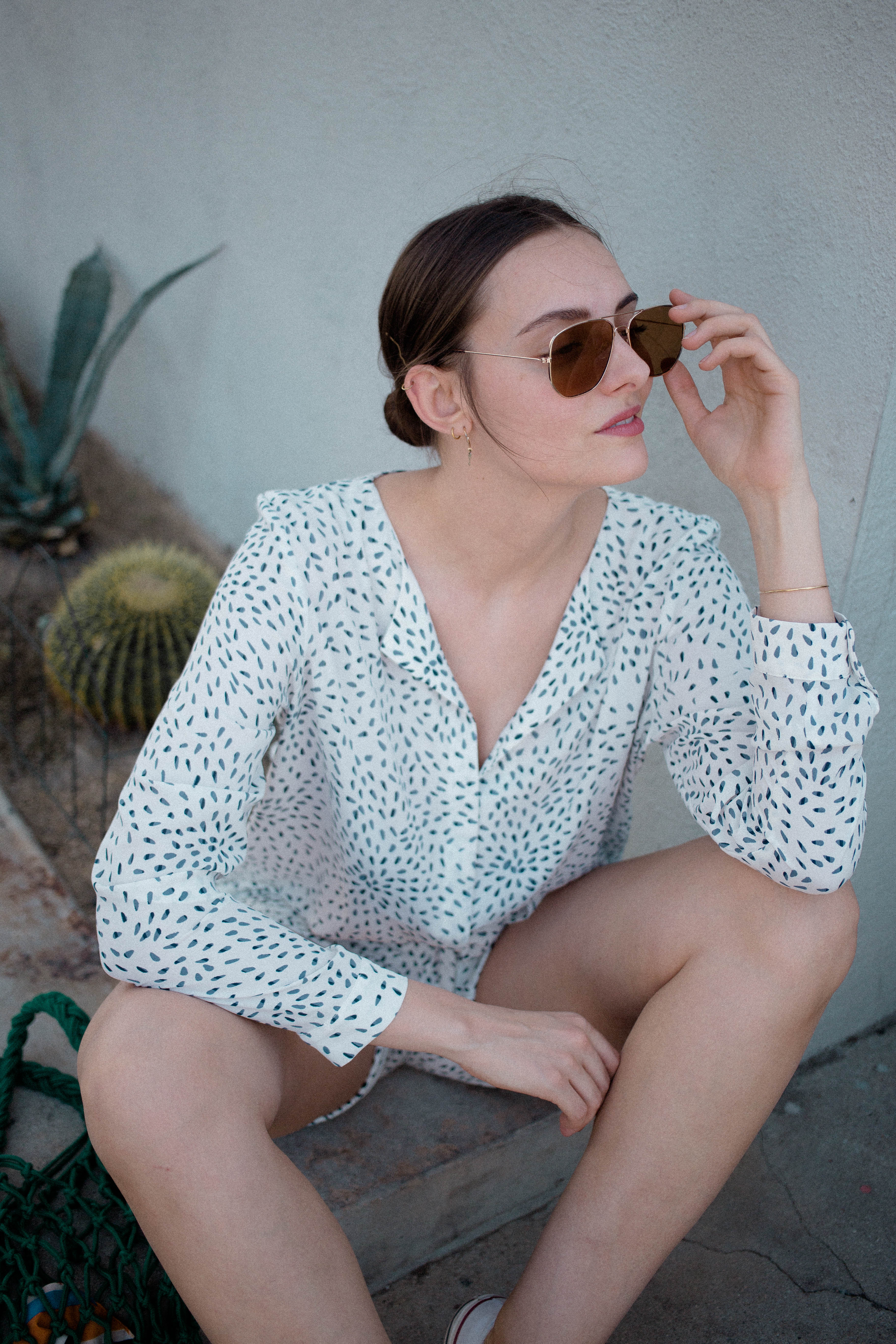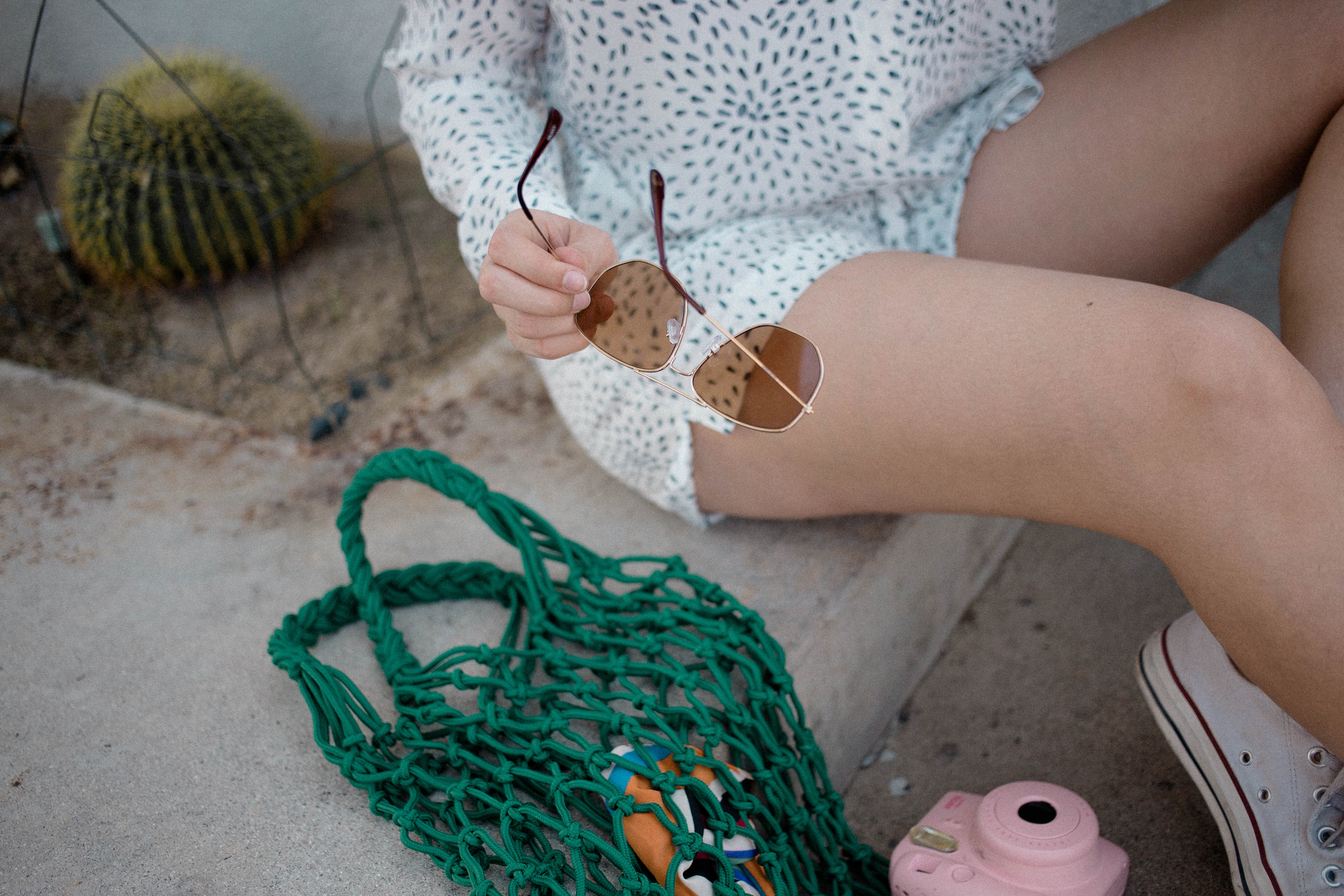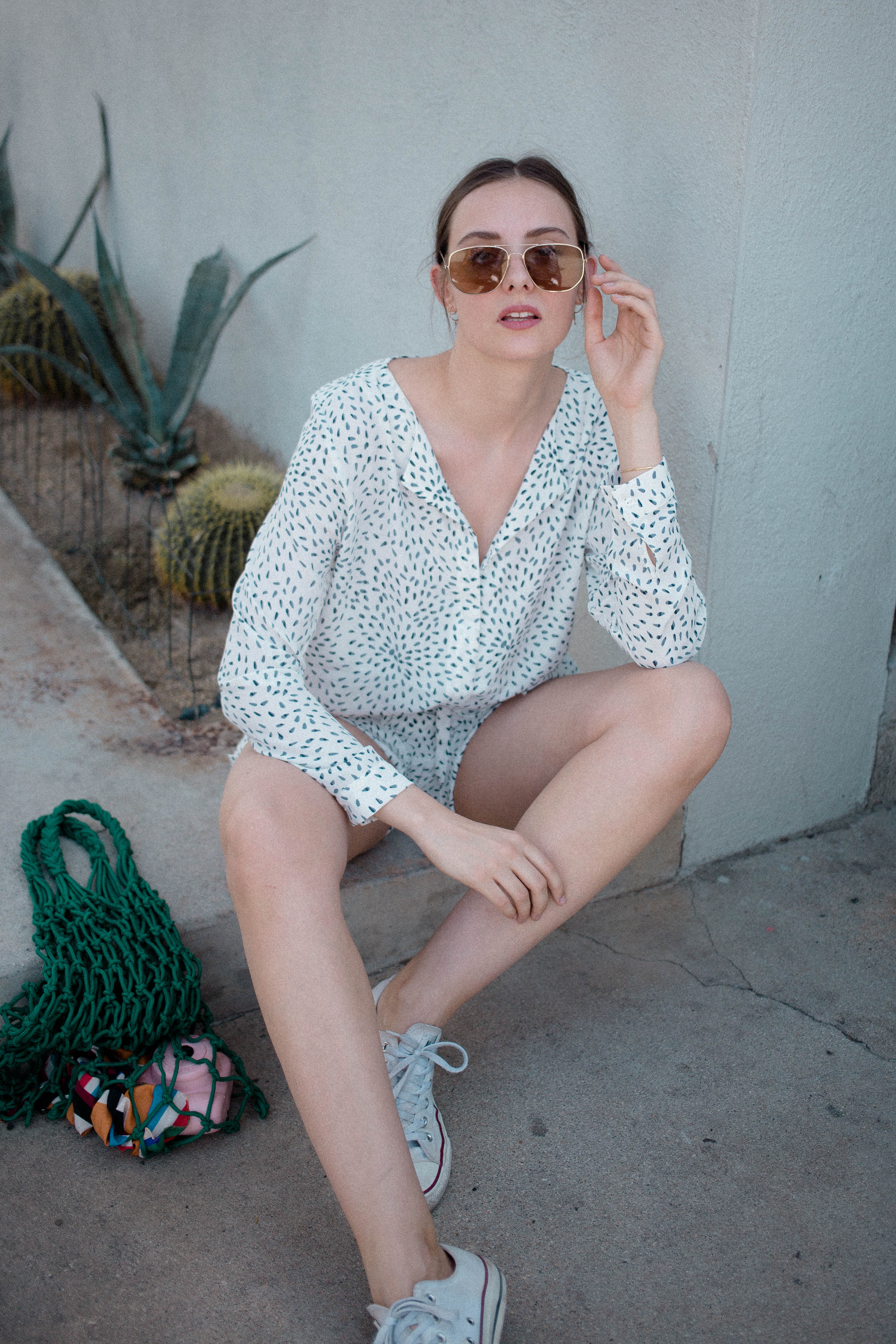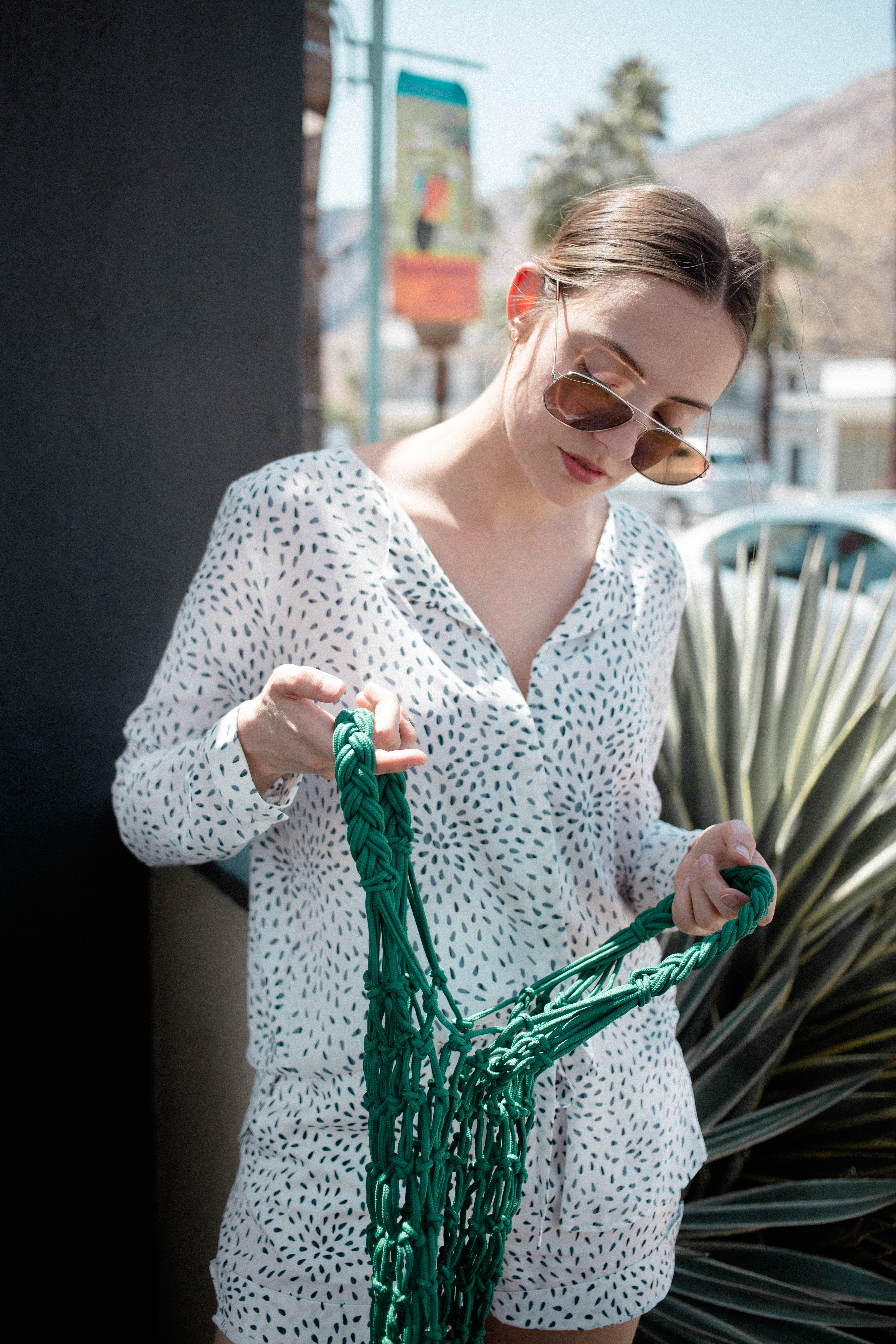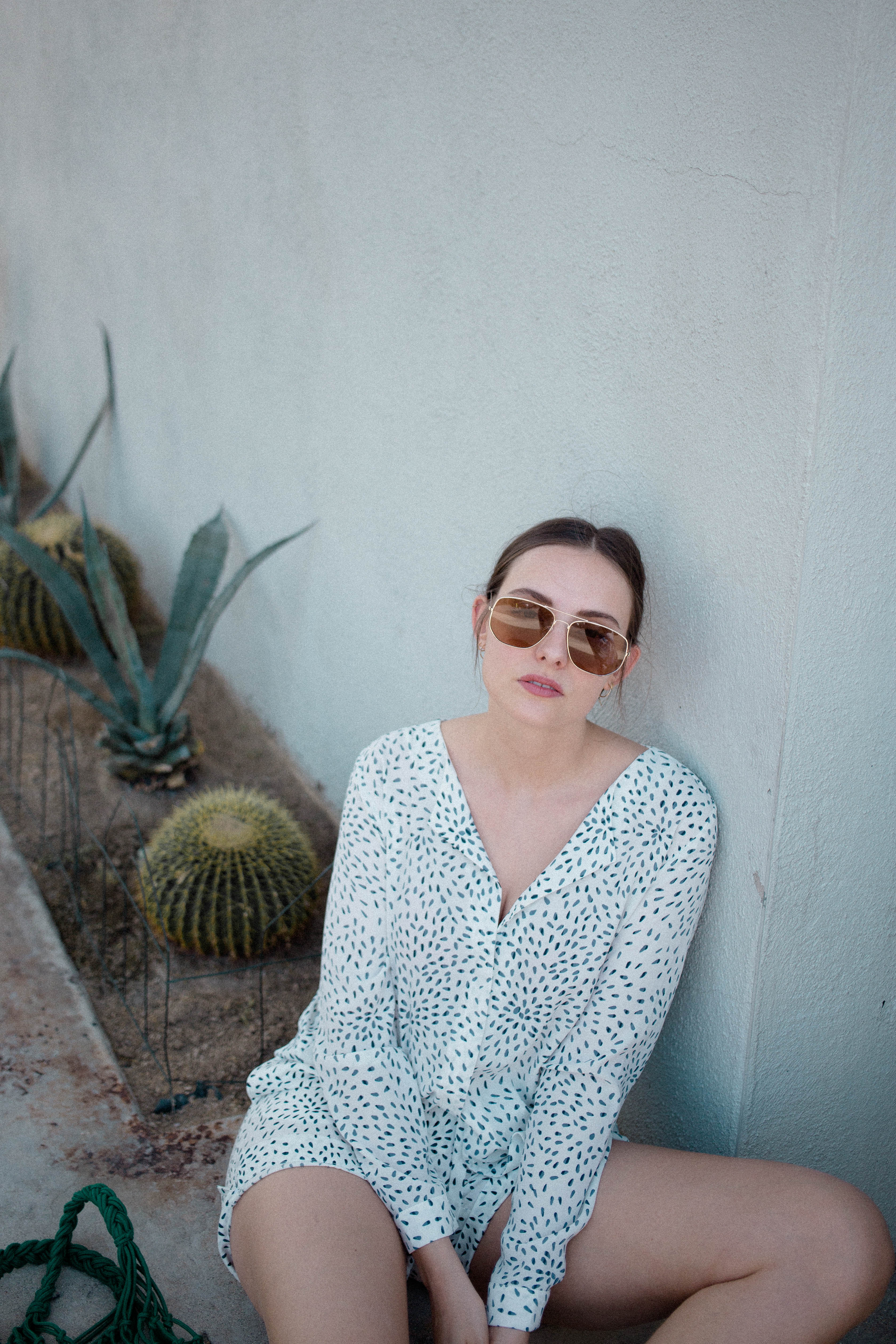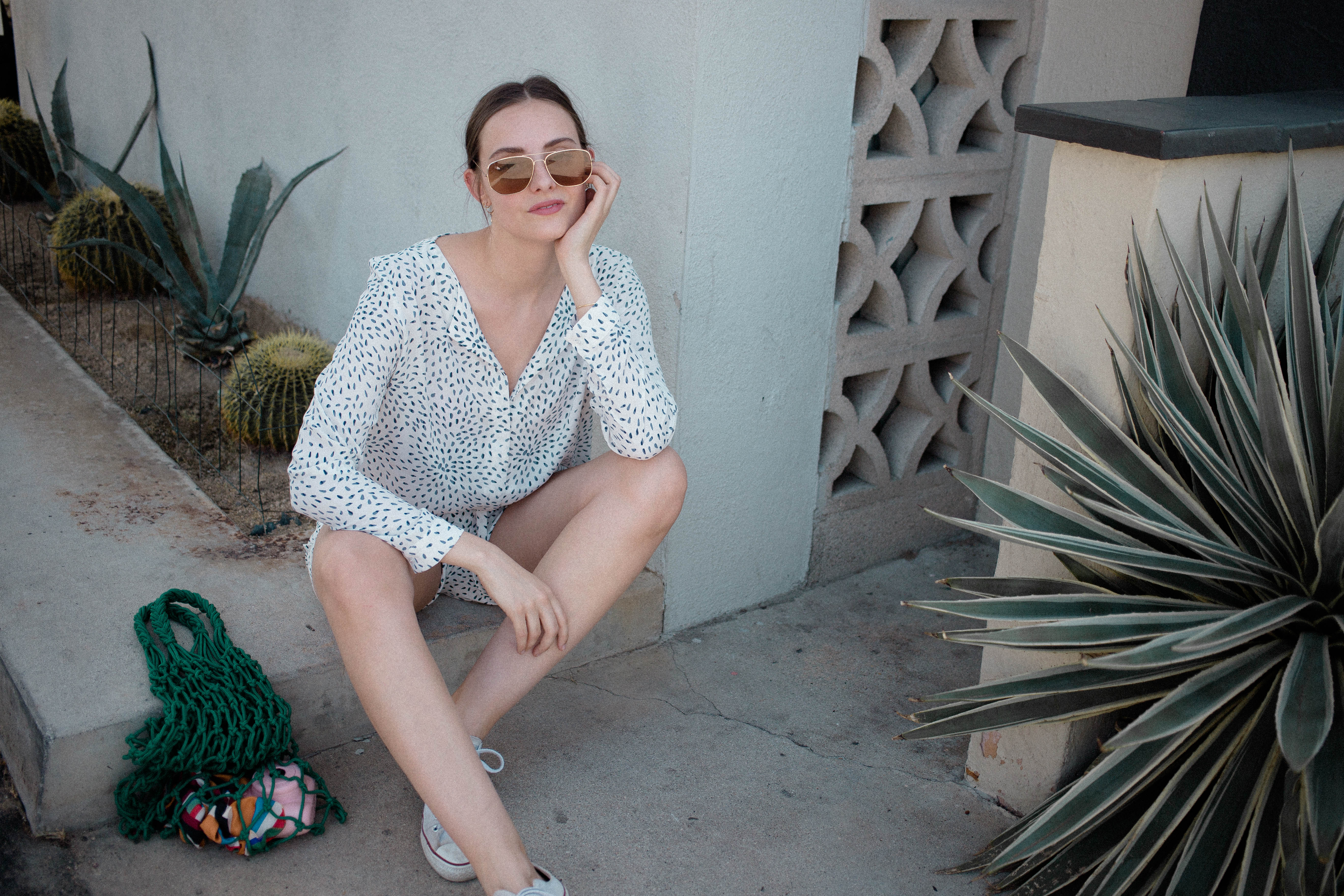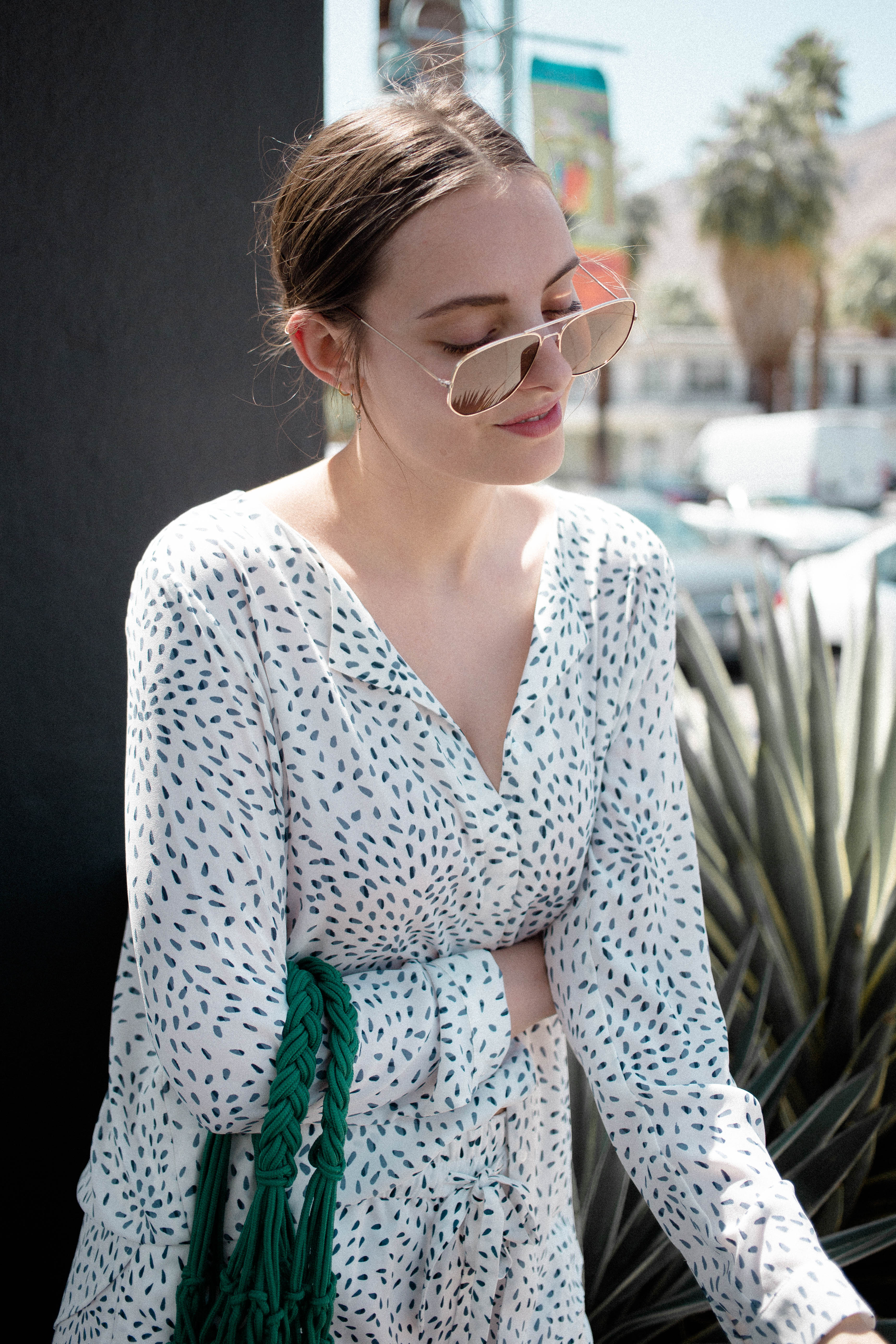 VILA (gifted) blouse & shorts (see similar dress here) OBJECT sunglasses & green bag, CONVERSE sneakers
Find more sets & playsuits below (affiliate links):
Let me know what you think!