Ho ho ho, my fellas! Christmas time showed up unexpectedly quick this year (really though?) and I'm LOVING IT! Usually I'm known as a crazy Christmas decoration lady that starts covering the house in red bows, light strings and gingerbread candles months in advance, but this year I must admit that my mind has been wandering from the Christmas craze. It's only two weeks until the boyfriend and I will move into our new house and I'm just so. damn. excitedddddddddd. That means a more moderate Christmas this year, but definitely not less cozy!
Outfit-wise I'm keeping things more simple too. For the VILA blog I wrote about my troubles to style glamorous pieces with sequins or glitter here, and this look shows my personal interpretation of a more festive look I guess. I upgraded this simple polkadot Summer dress into something more Christmas-proof by adding a few sophisticated details and the colour red, obviously.
What are you wearing for Christmas, ladies? Let me know!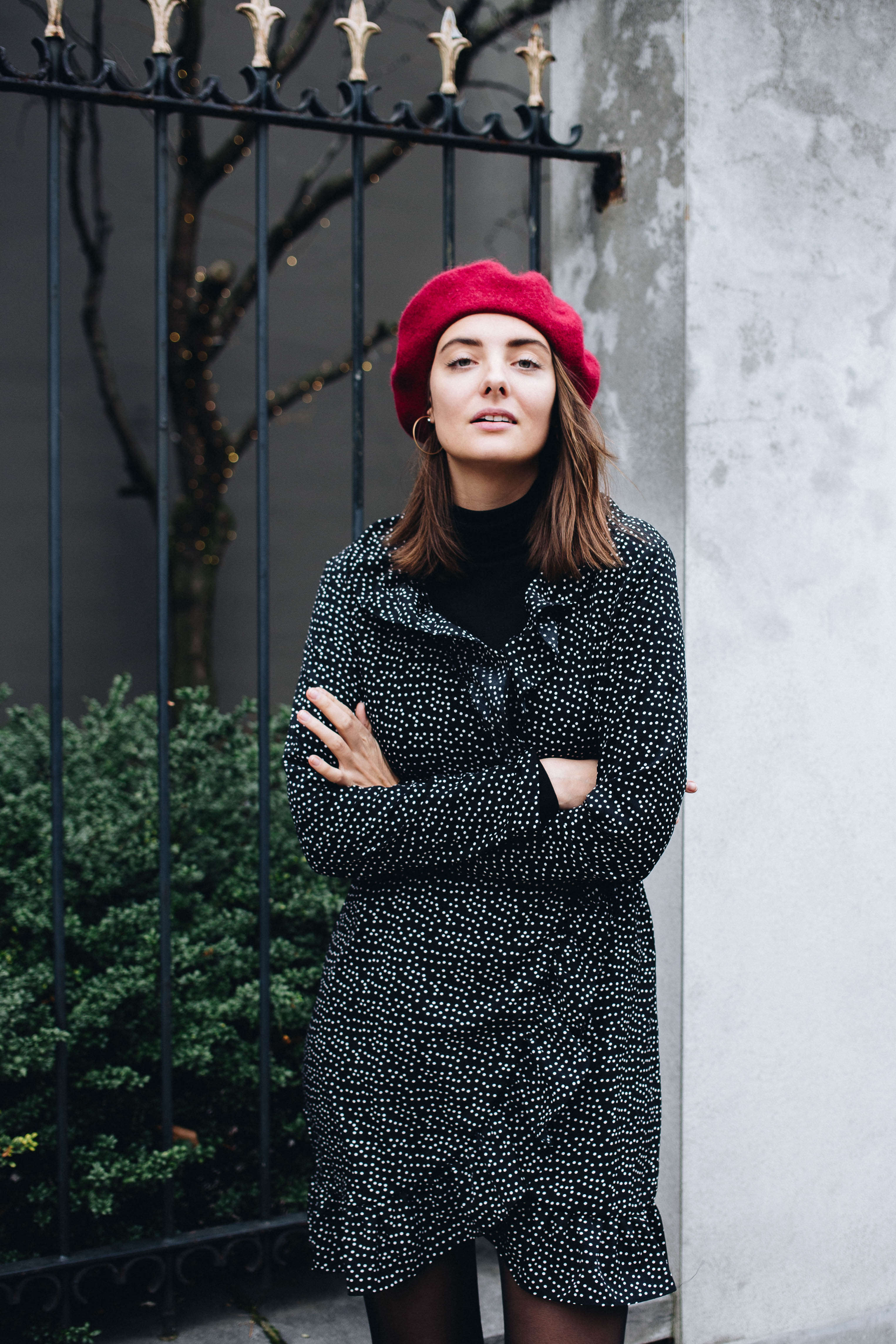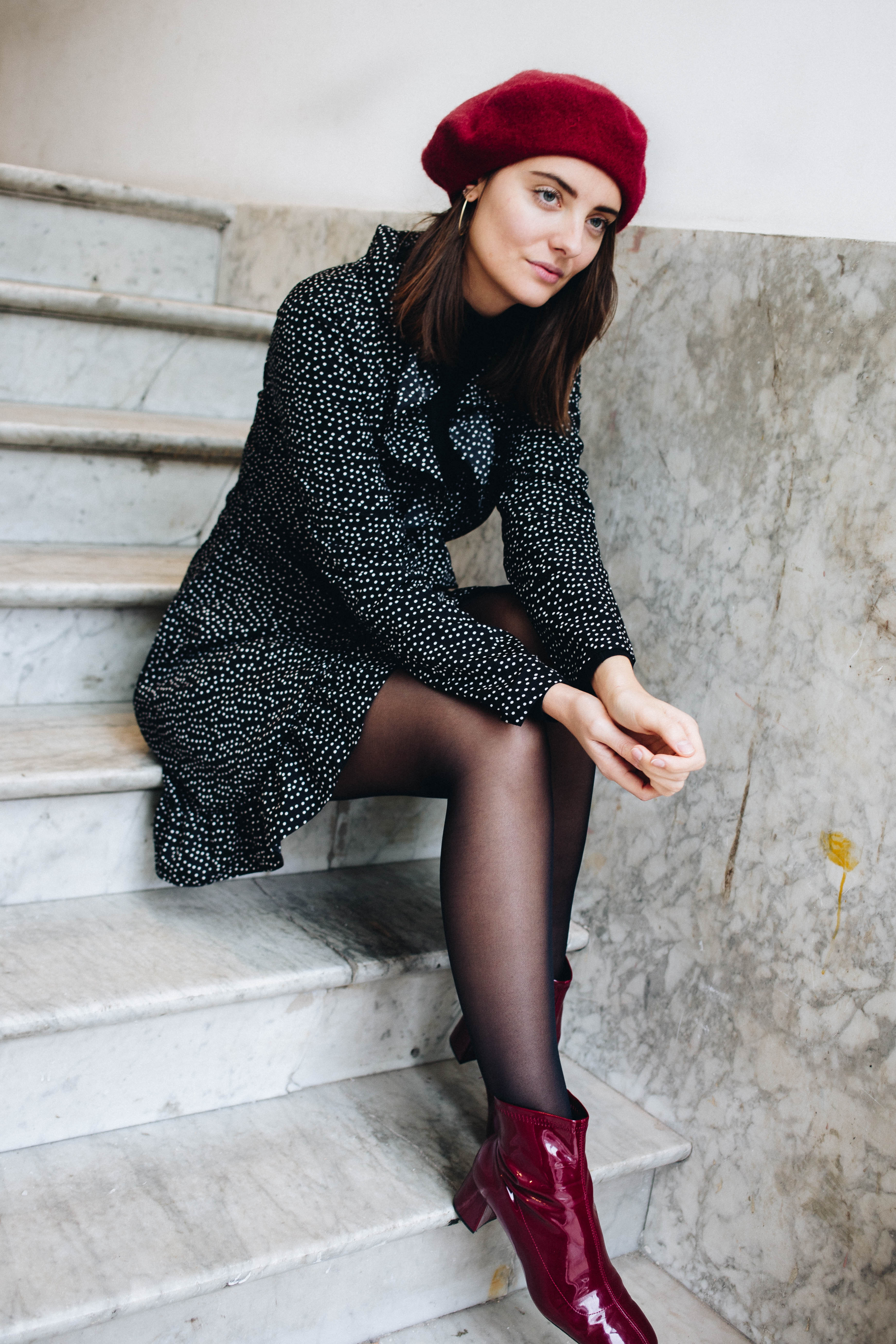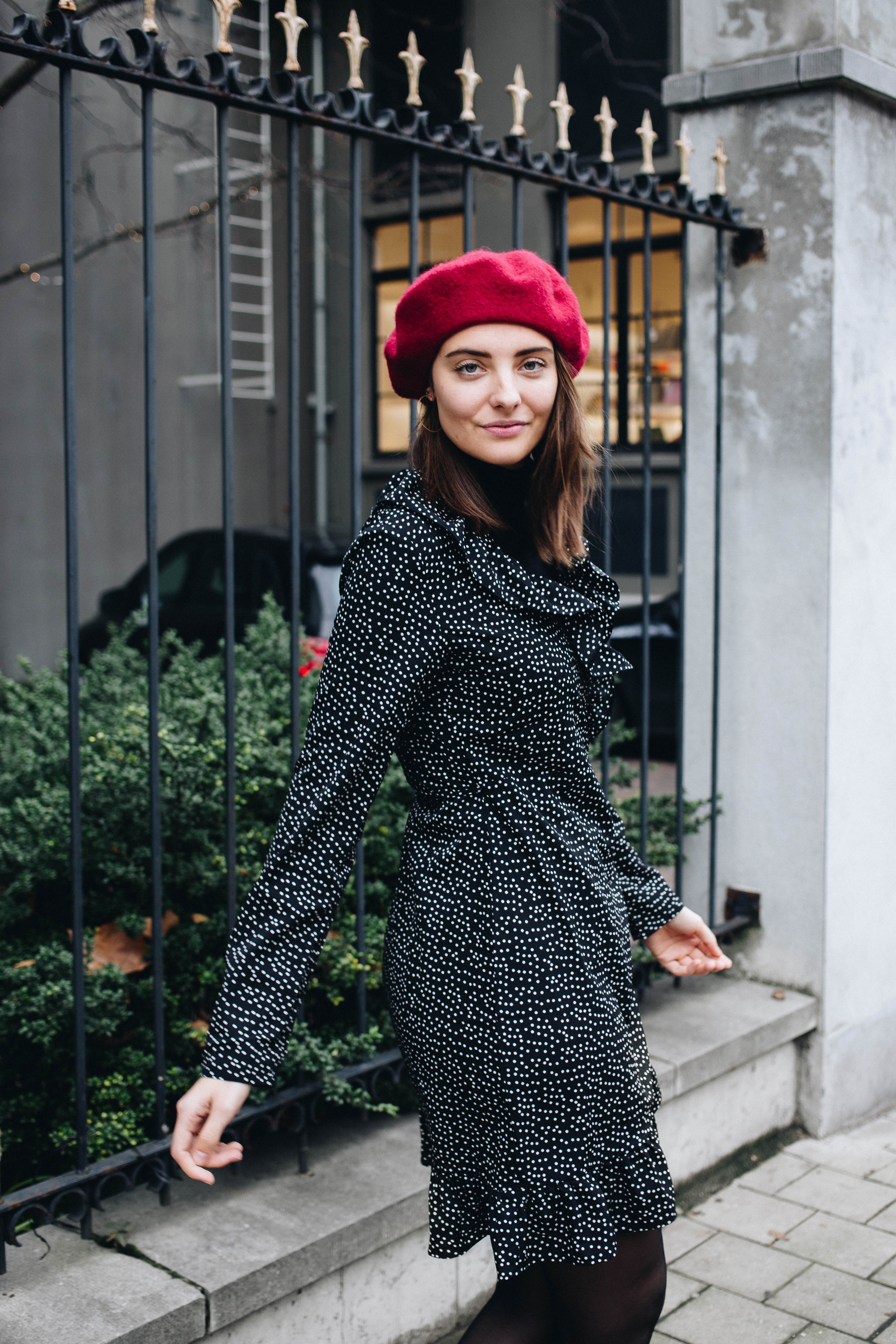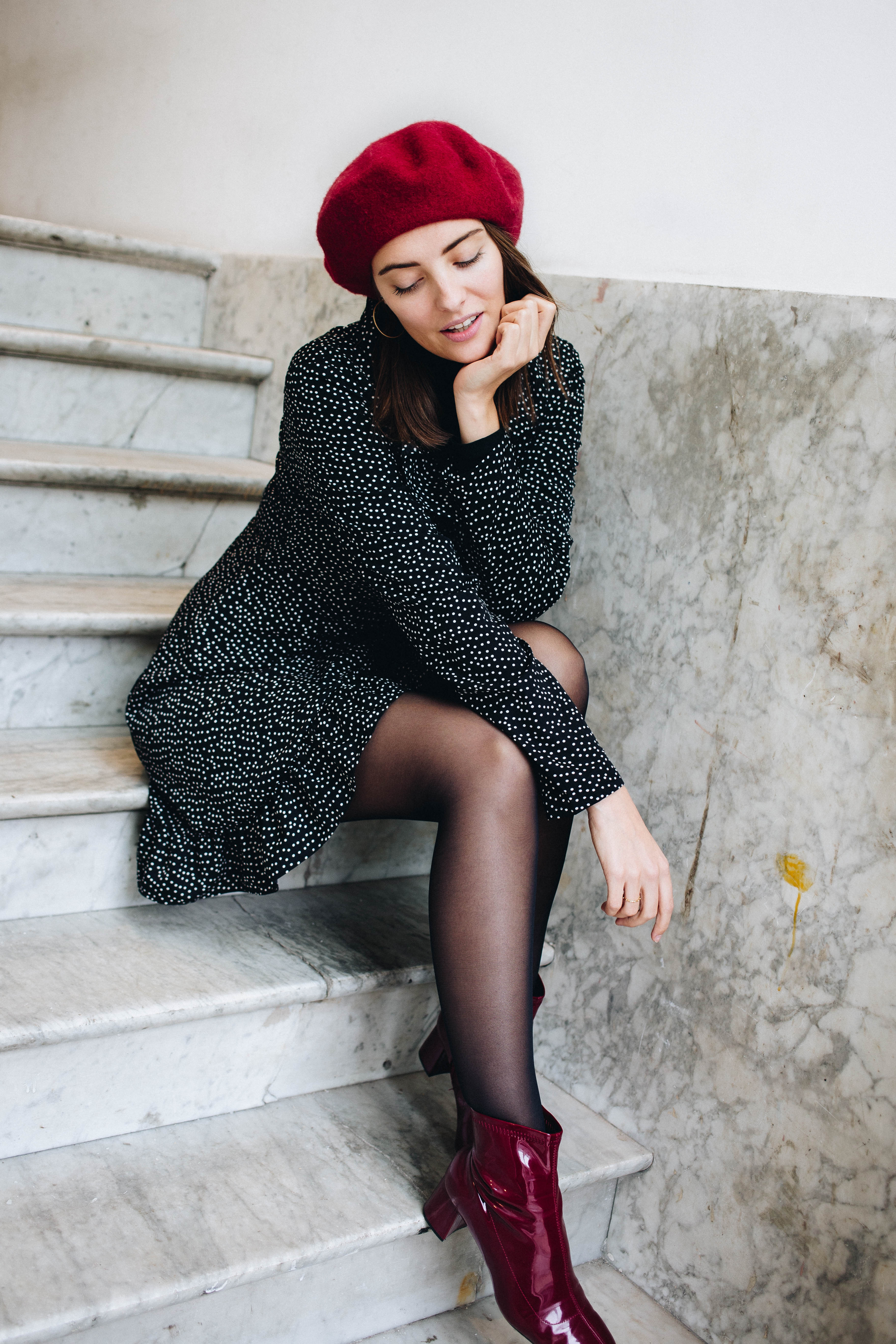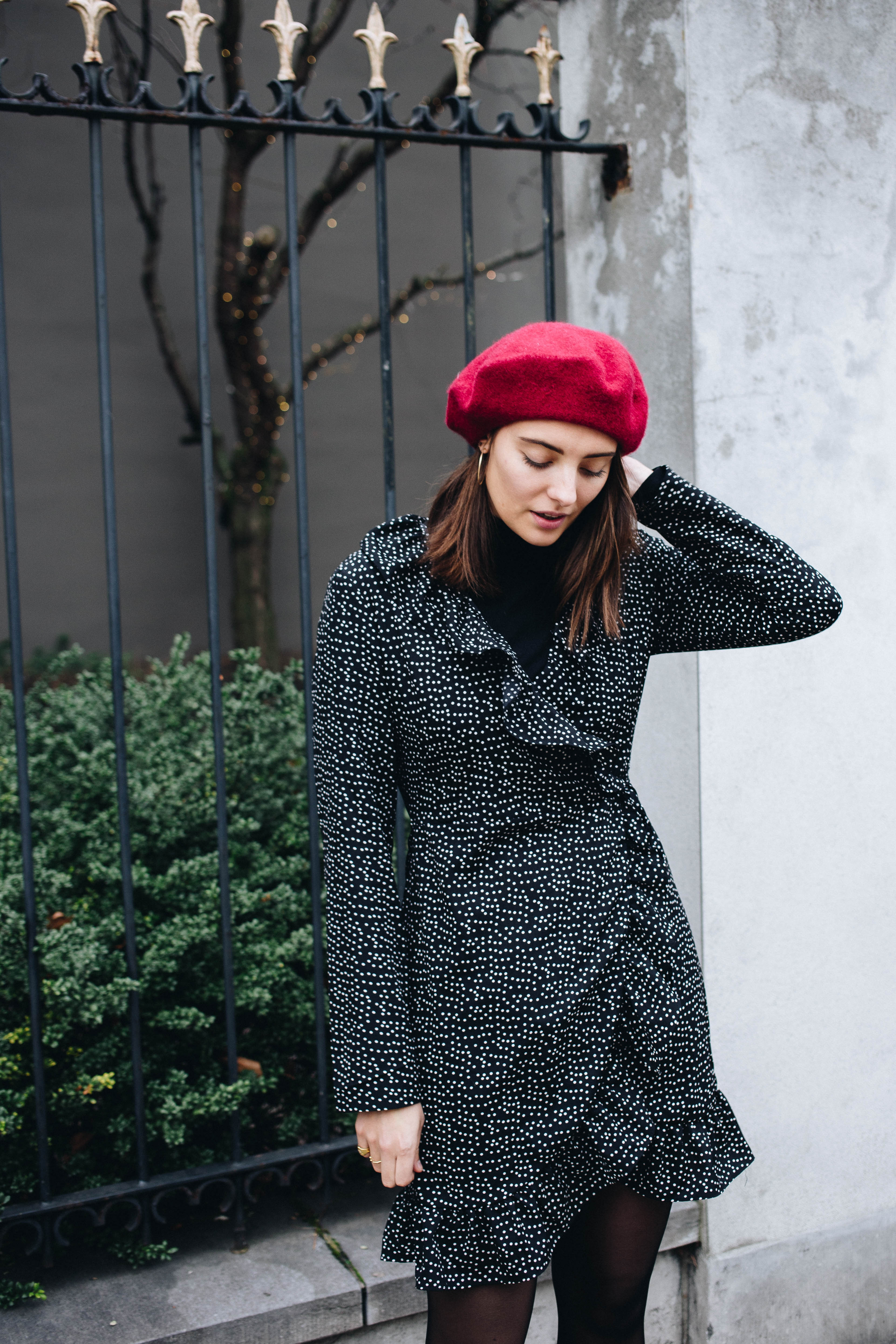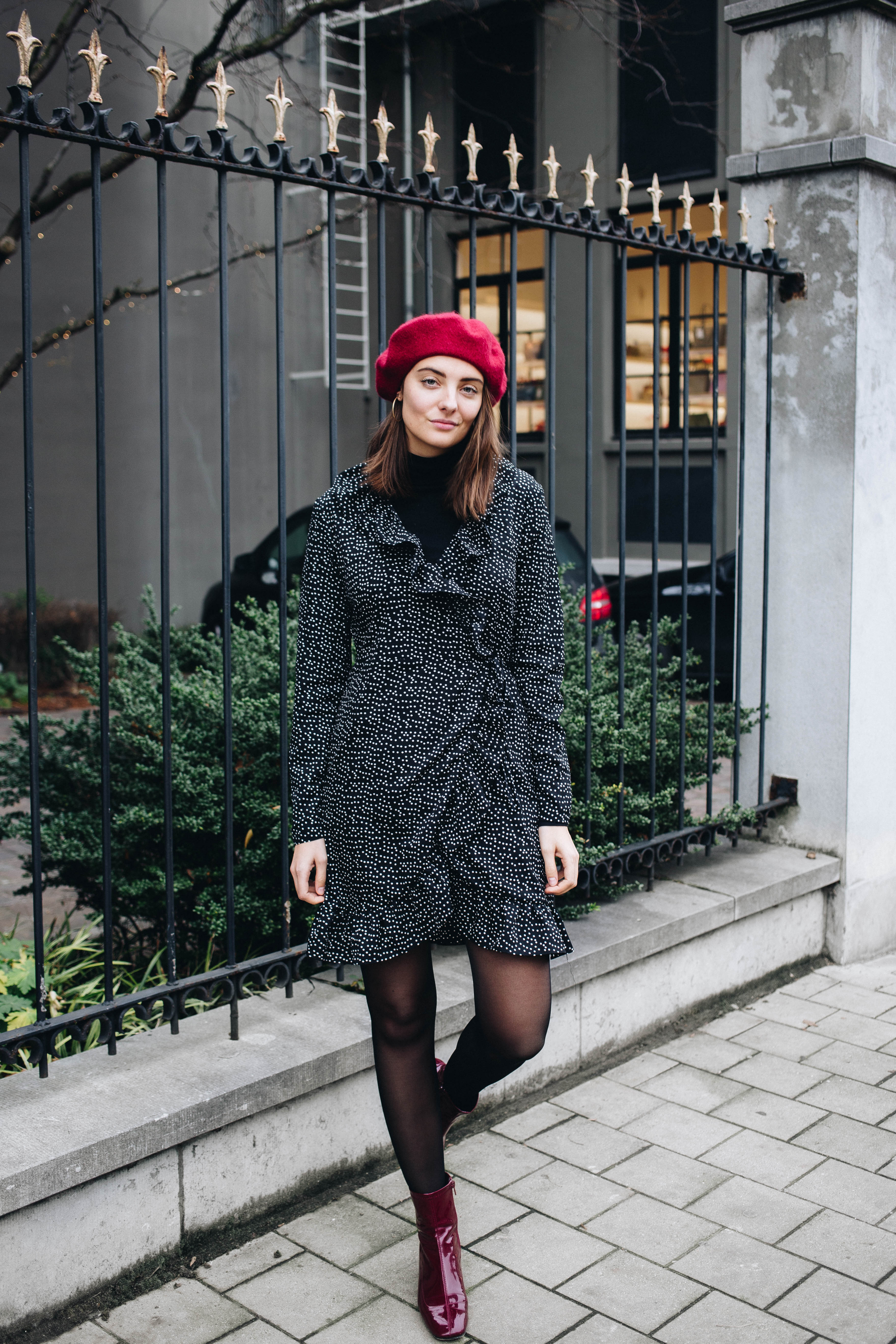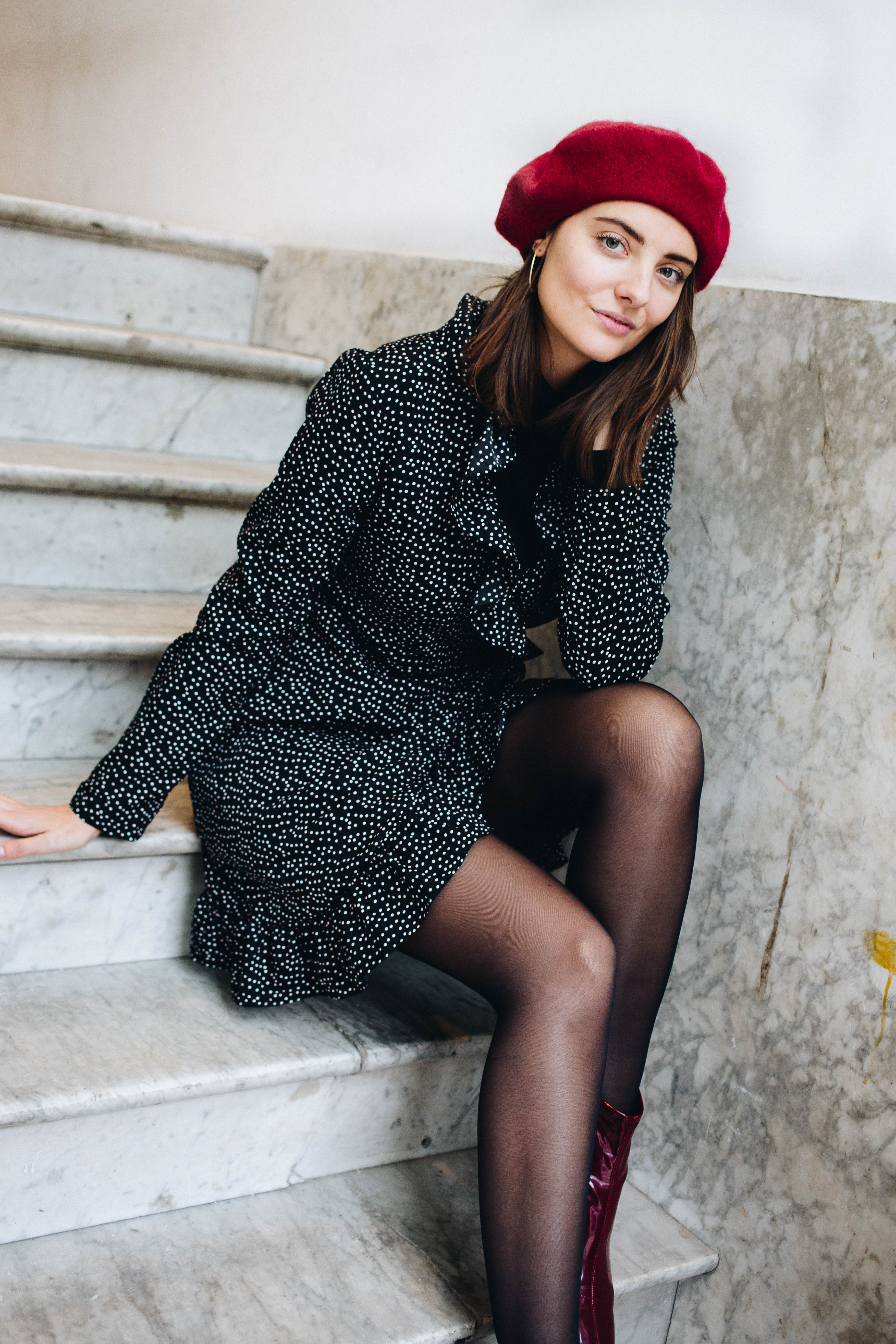 VILA c/o polkadot wrap dress & hoop earrings, VINTAGE beret, ZARA boots, CALVIN KLEIN turtleneck knit
Photos by Daan Schepers
BewarenBewaren