Not the most inspiring blogpost title today, but hopefully my statement look is. I started the bank holiday weekend in style last Friday by heading to the flea market in this London-inspire look. It's the first time this season that I've pulled out my Dr. Martens again, and I must say that I had to adjust – again. For some reason I still feel like those (pretty epic) boots are a bit too bulky for my shoe size 40… On Friday I tackled this visual problem by replacing skinny jeans by a more straight model and going for bold volume in the top part of my outfit. Compensation is everything!
The flea market was a great success by the way: I spent only €15 on two beautiful golden framed leafs and 10 cut off wine bottles that now serve as different sized candle holders in my empty fireplace. Let me know if you'd like to see my finds, so I can photograph them later on this week!
Have a great Tuesday y'aaaaaaaaall.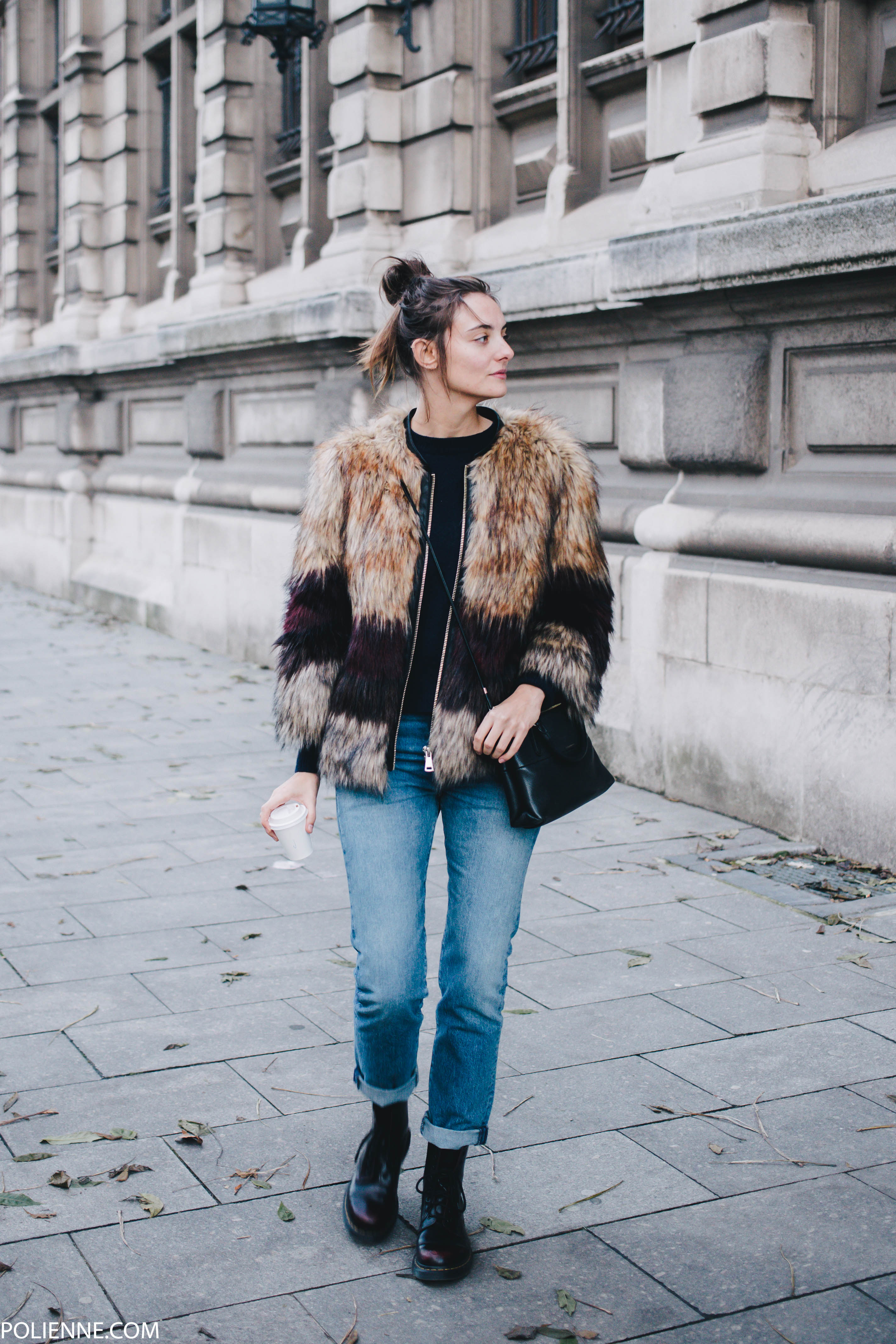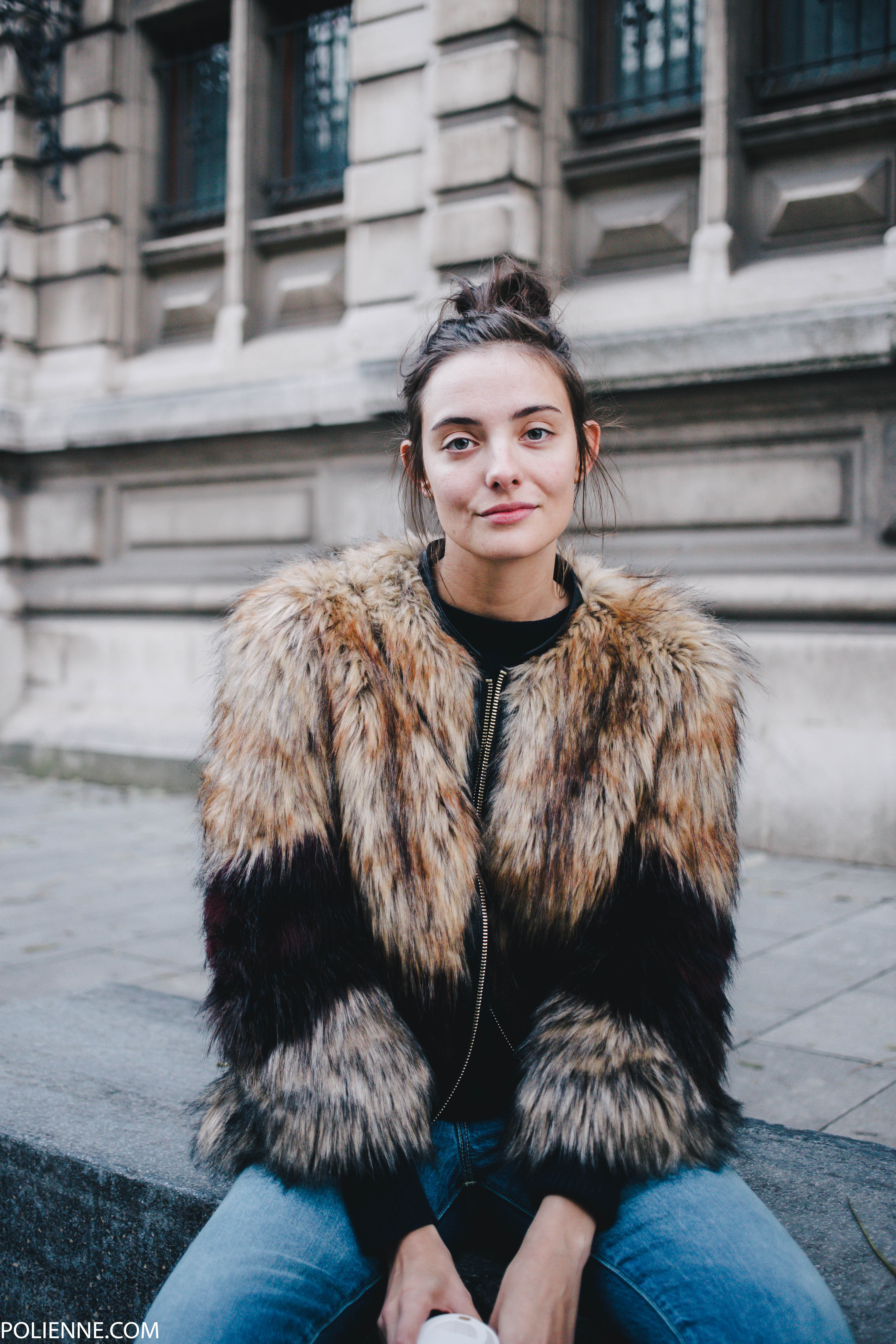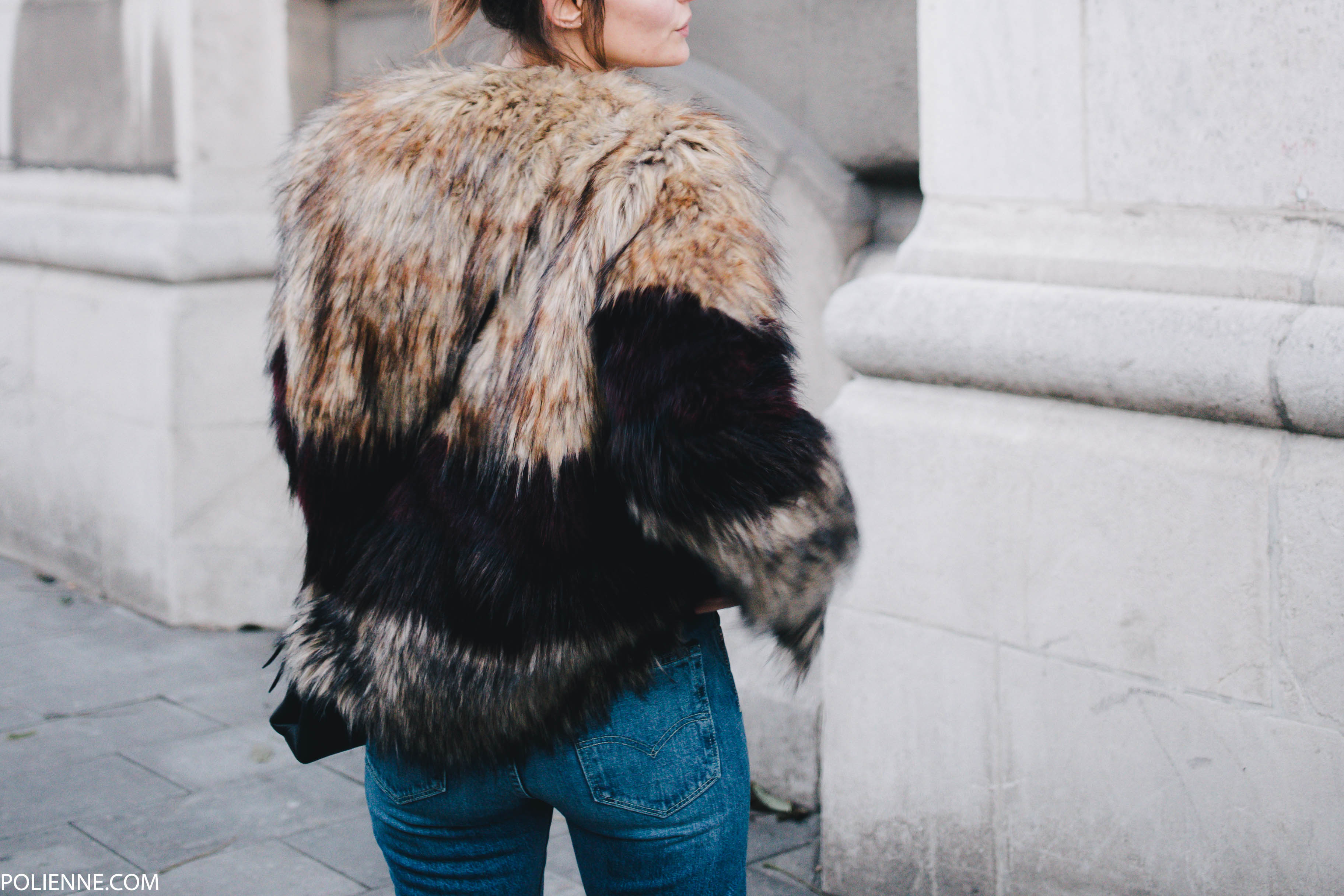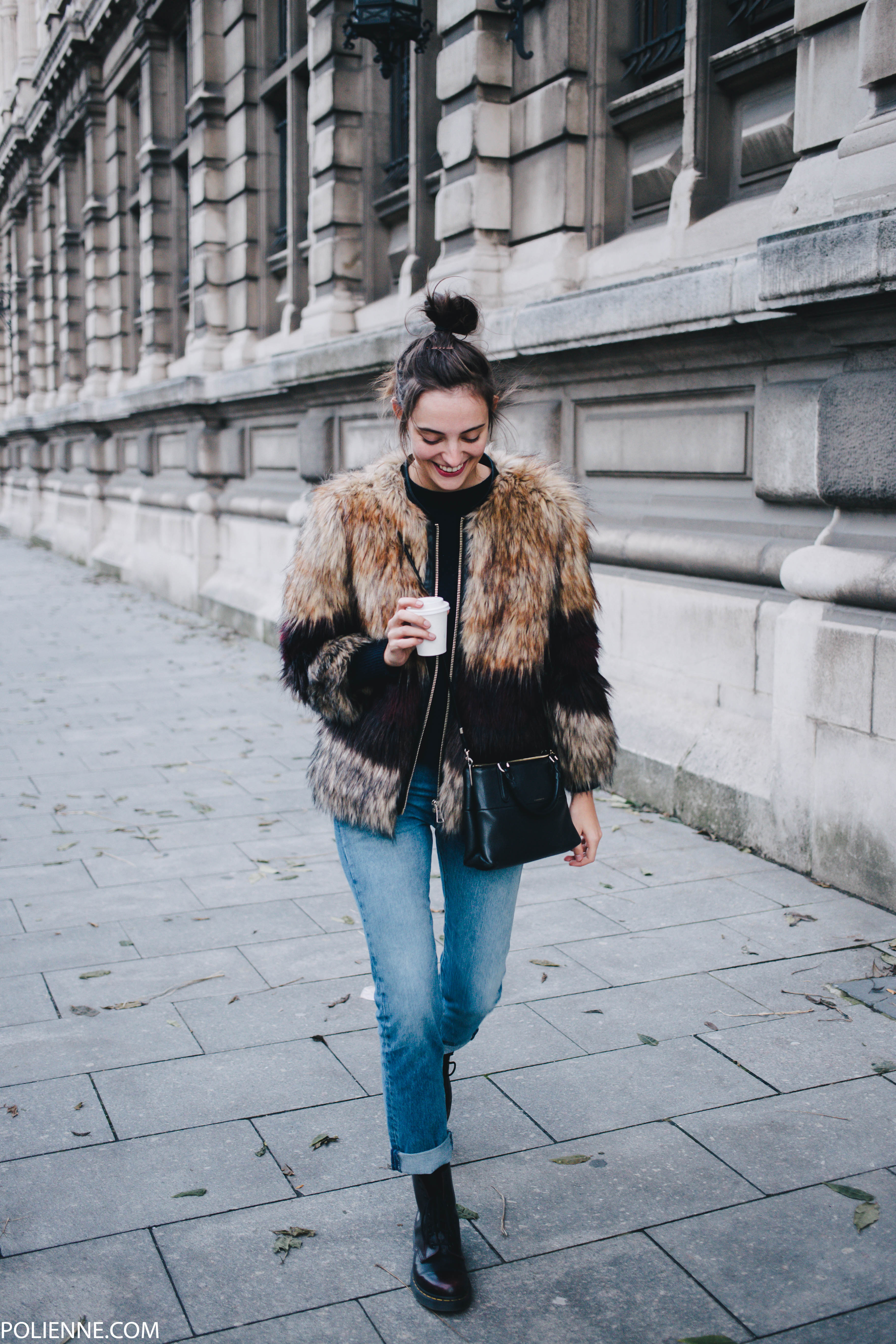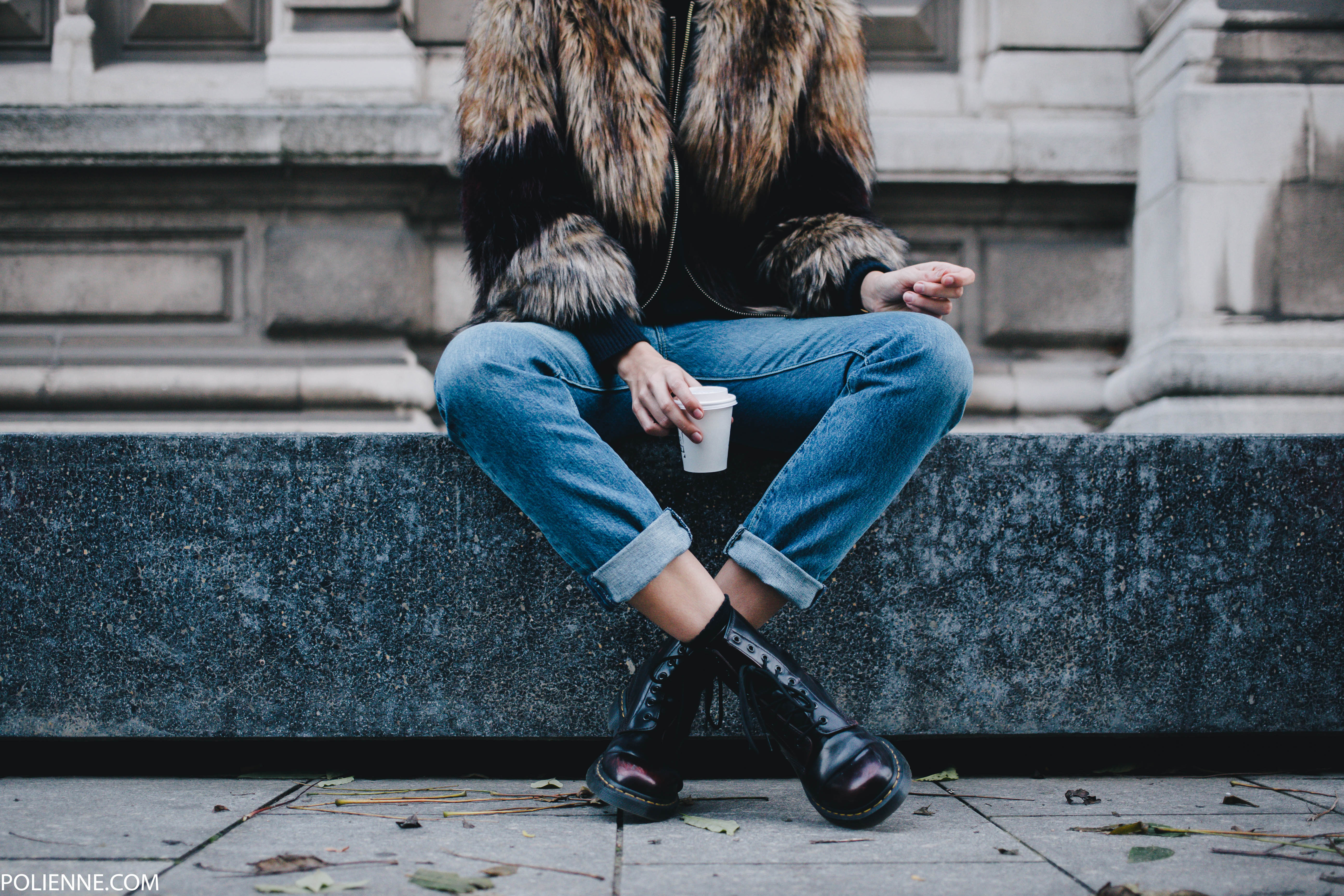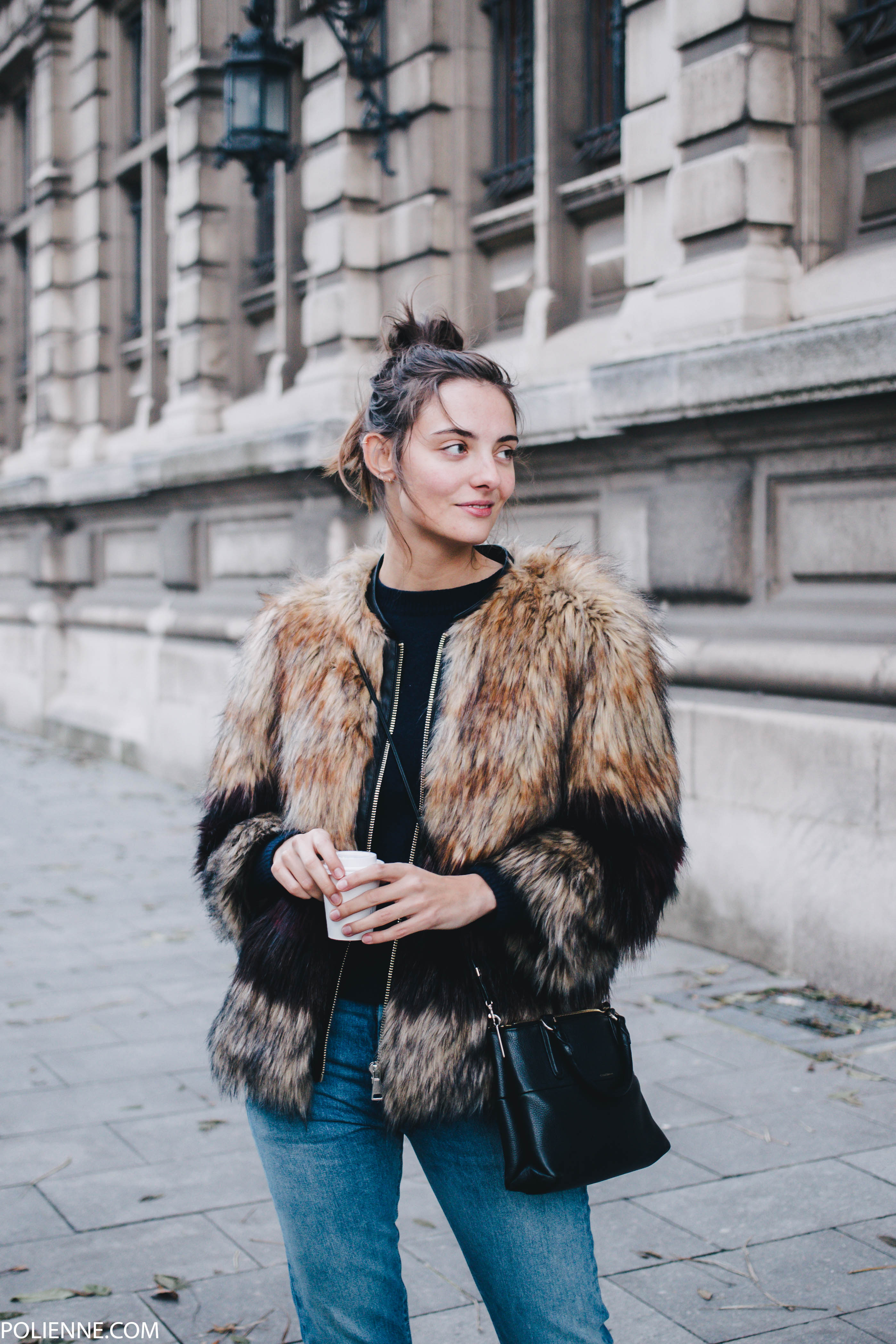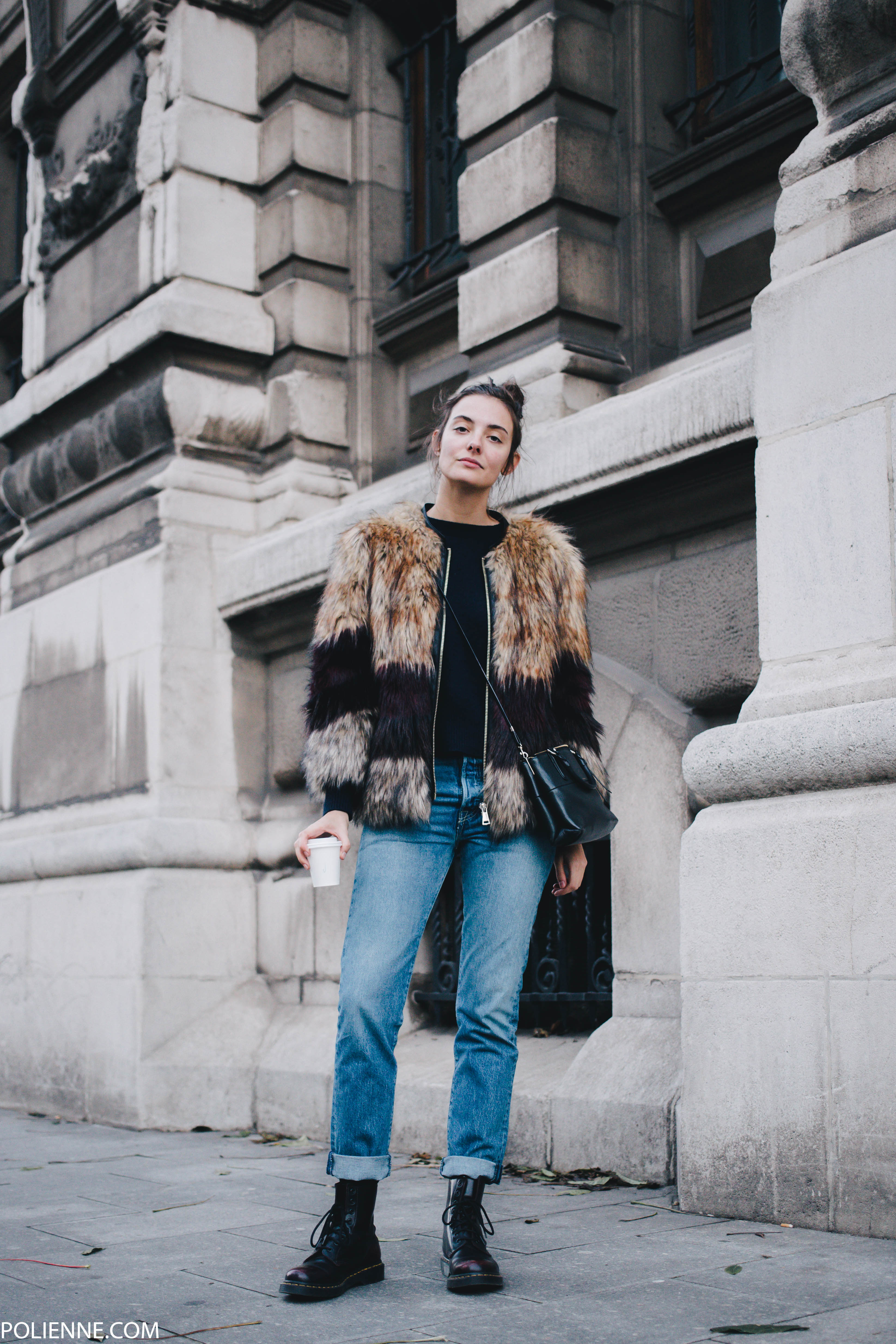 RIVER ISLAND faux fur, LEVI'S 501 CT c/o denim, ZARA cashmere knit, DR. MARTENS c/o boots, COACH bag
Photos by Lisa