Minimalist going maximalist: I'm guilty of all charges. But I fully blame Disneyland Paris' fantastic use of colours, prints and shapes for the mismatching that happened on that particular morning. Most likely inspired by these exploded rainbow-like surroundings, I decided to just wear two of my favourite items ever together. And it worked! It worked! I have never felt so fabulous between a bunch of children, really.
So, Disneyland! Lisa and I were invited by our fave theme park to discover their new theme: #SeasonOfTheForce, which obviously is all about Star Wars. Admittedly, besides the existence of Yoda, lightsabers and Darth Vader I don't know much about Star Wars. But it's never too late to learn, AND I'm always up to discover the latest spectacles at Disneyland! And a spectacle it was. Check out #SeasonOfTheForce on Instagram to see how the famous Tower Of Terror turns into a space battlefield when sun sets! Also, my selfie with Darth Vader: a recommendation. Keep an eye on my blog the following weeks if you're into some more Disney stuff (including a video!).
And now, the full outfit: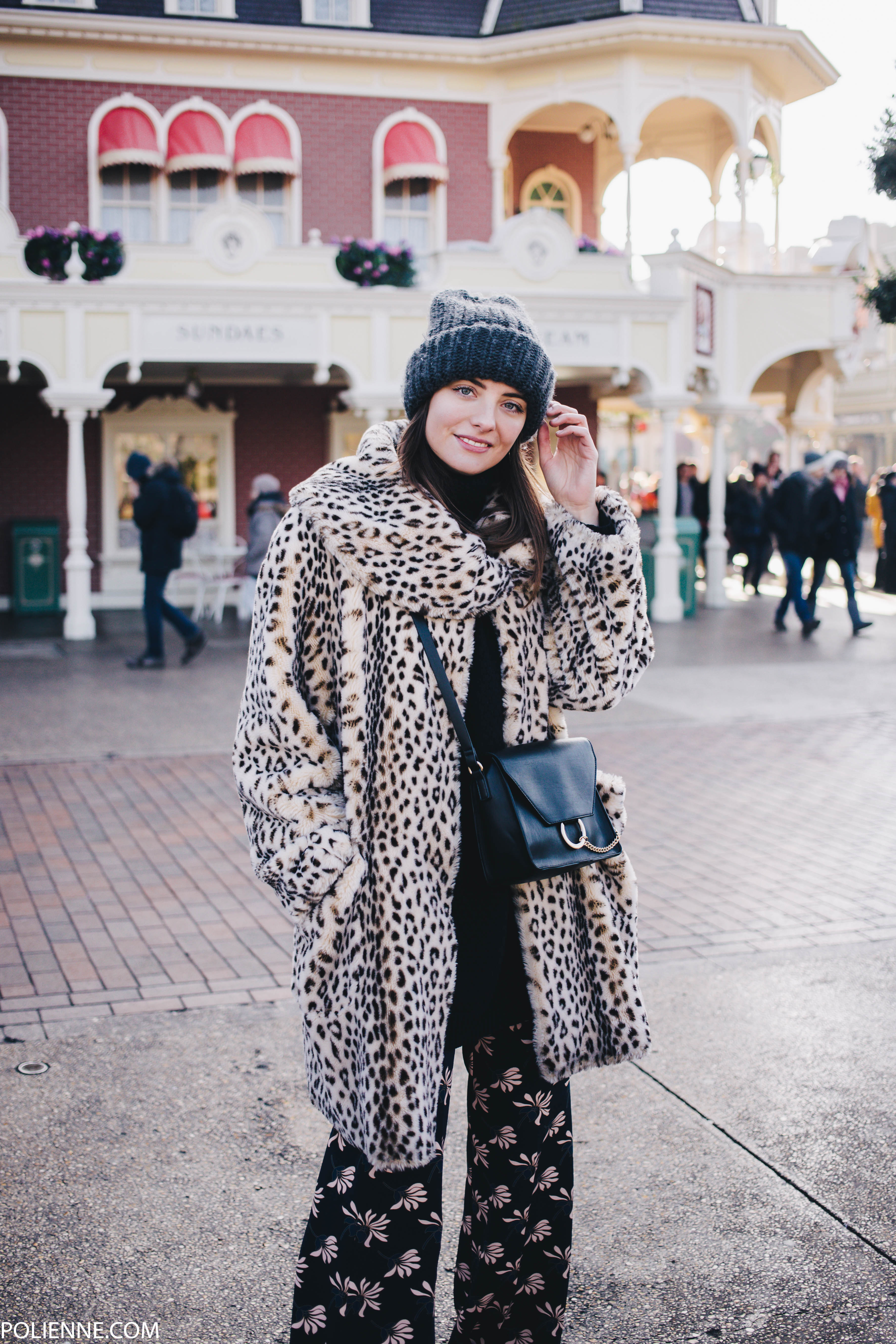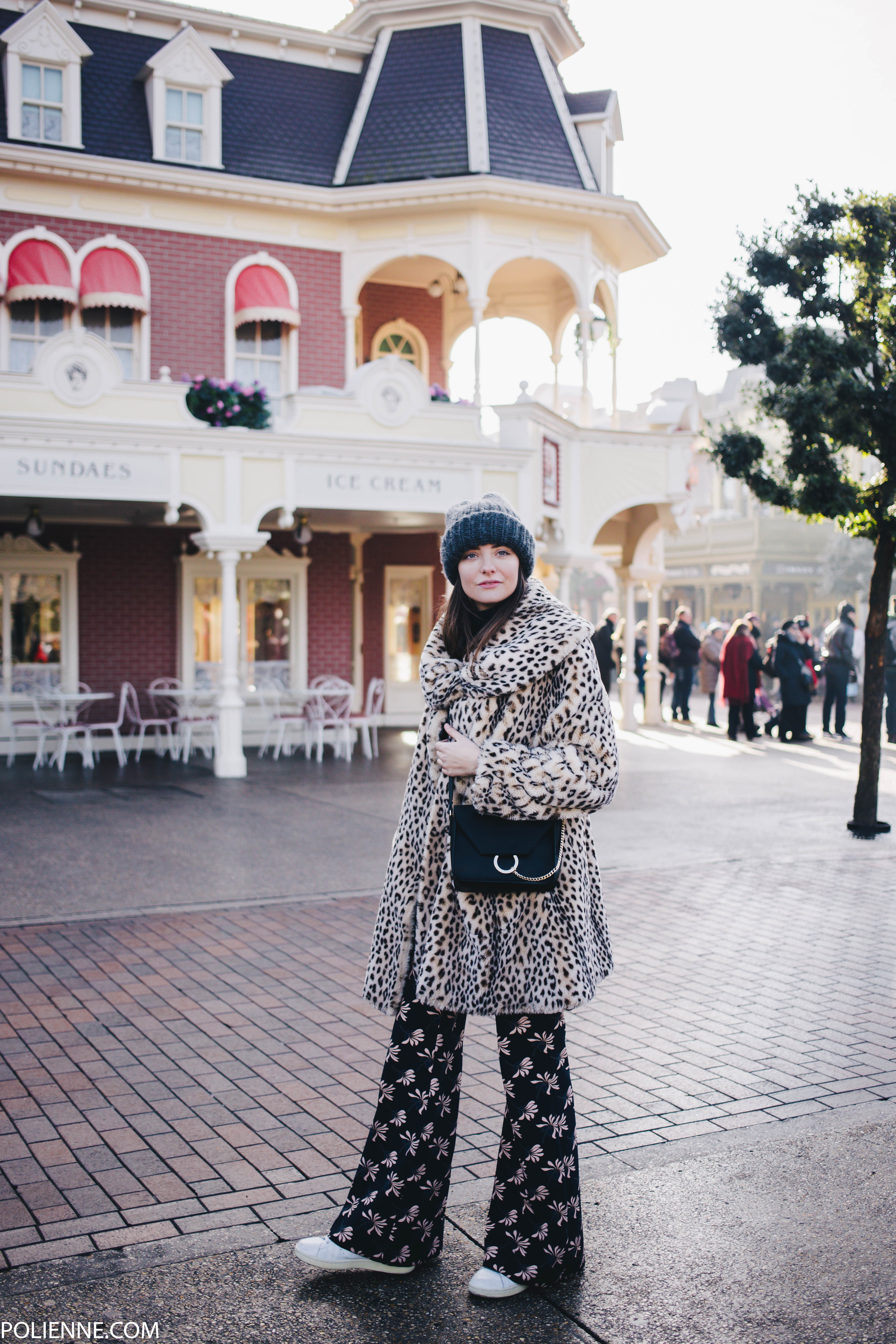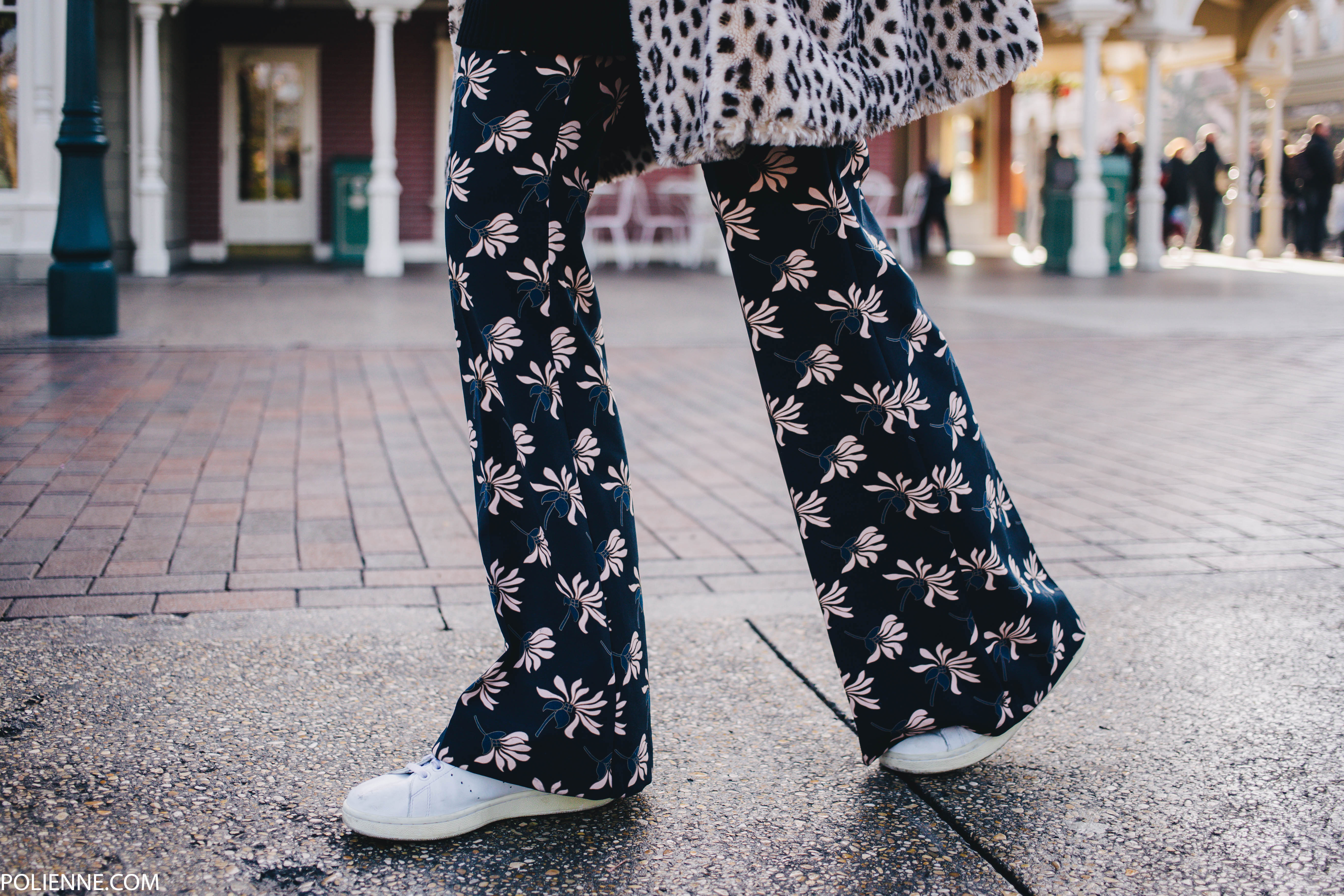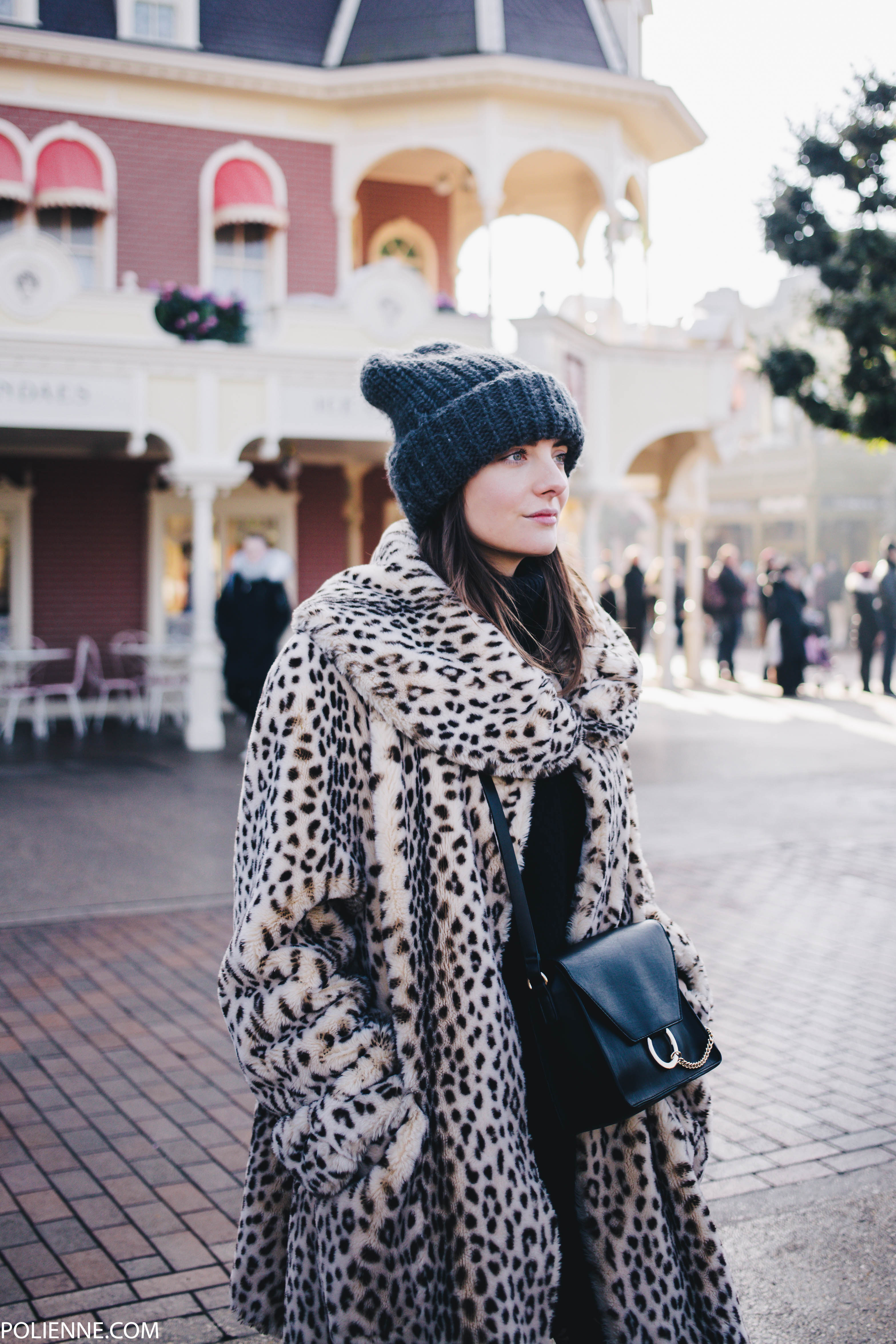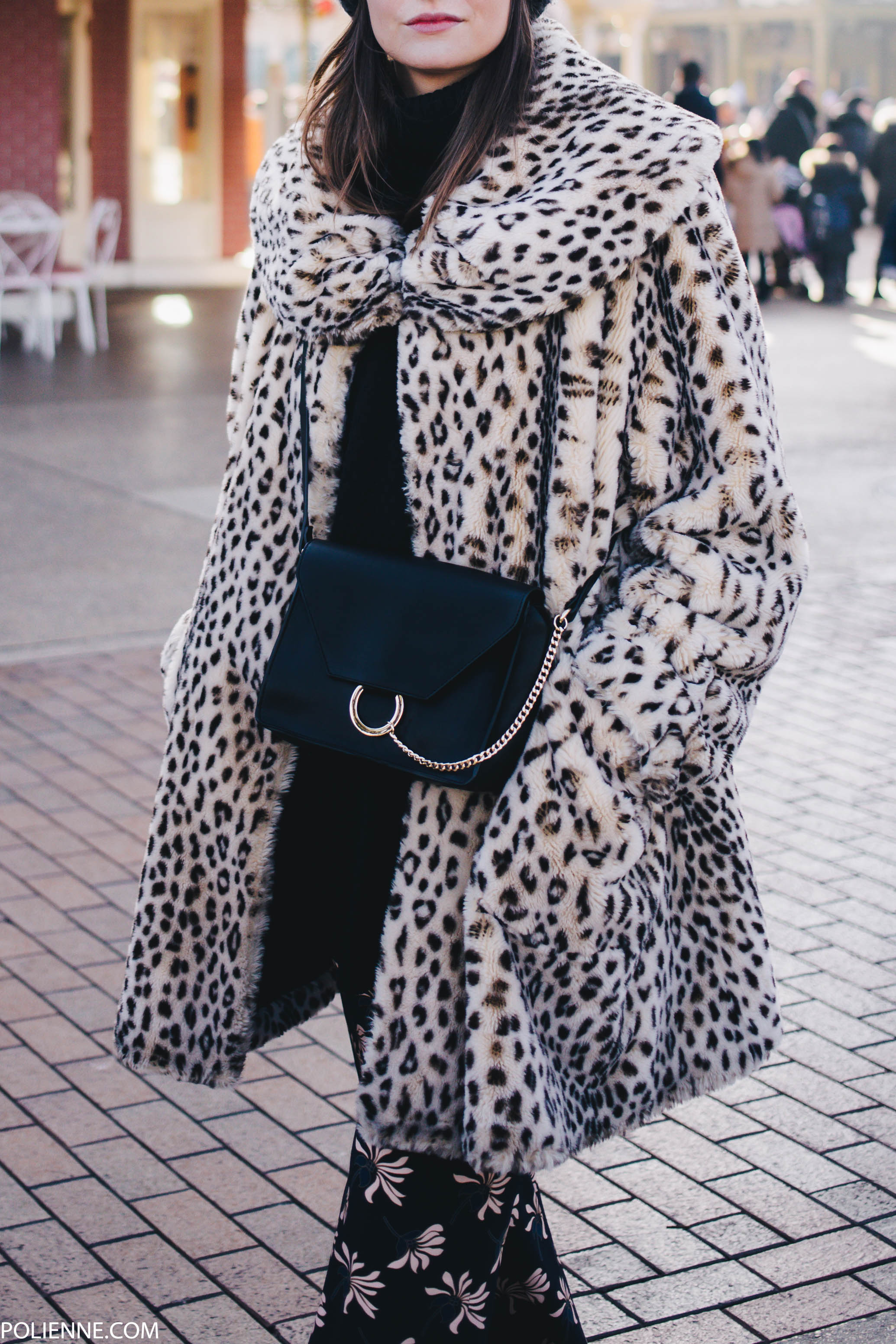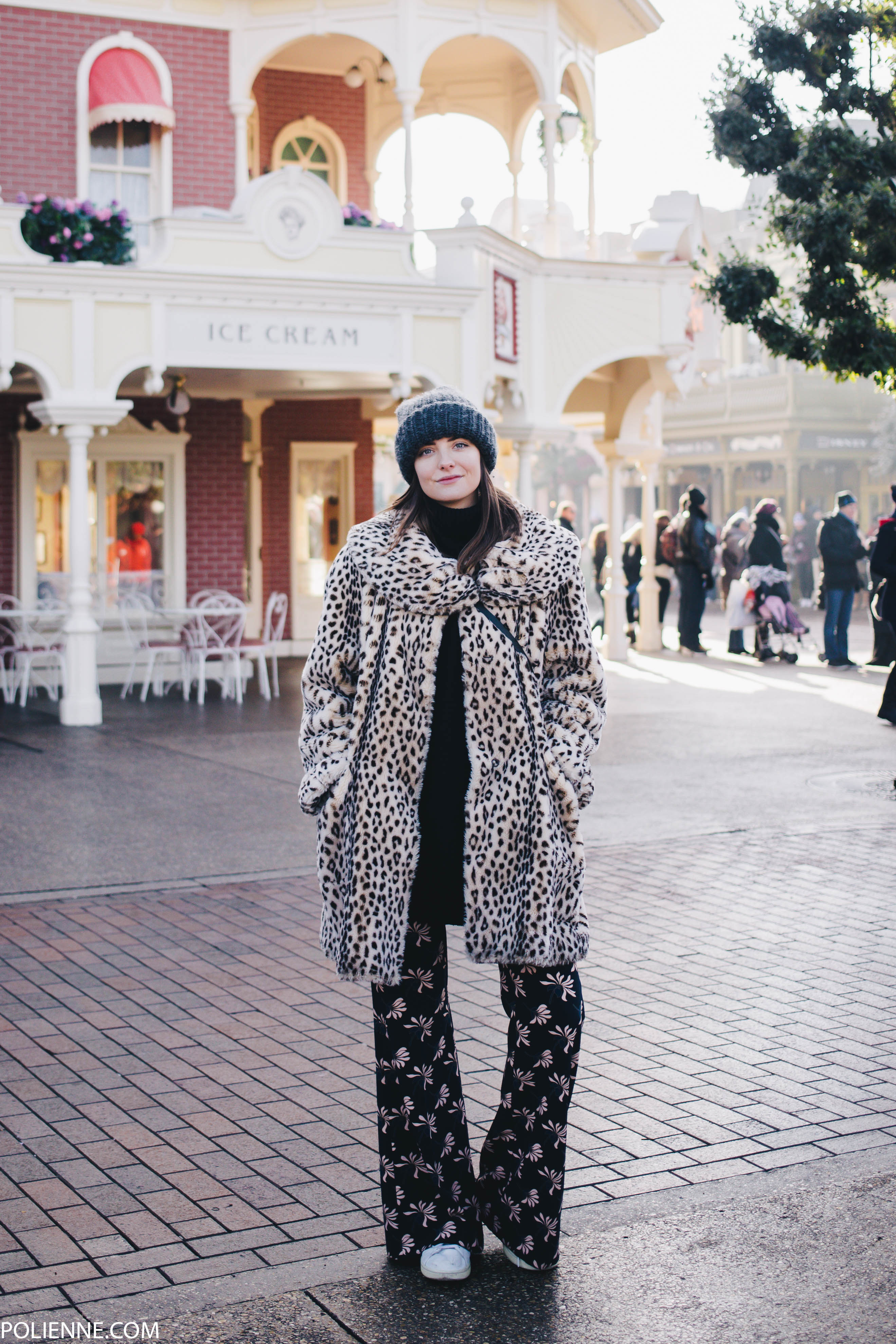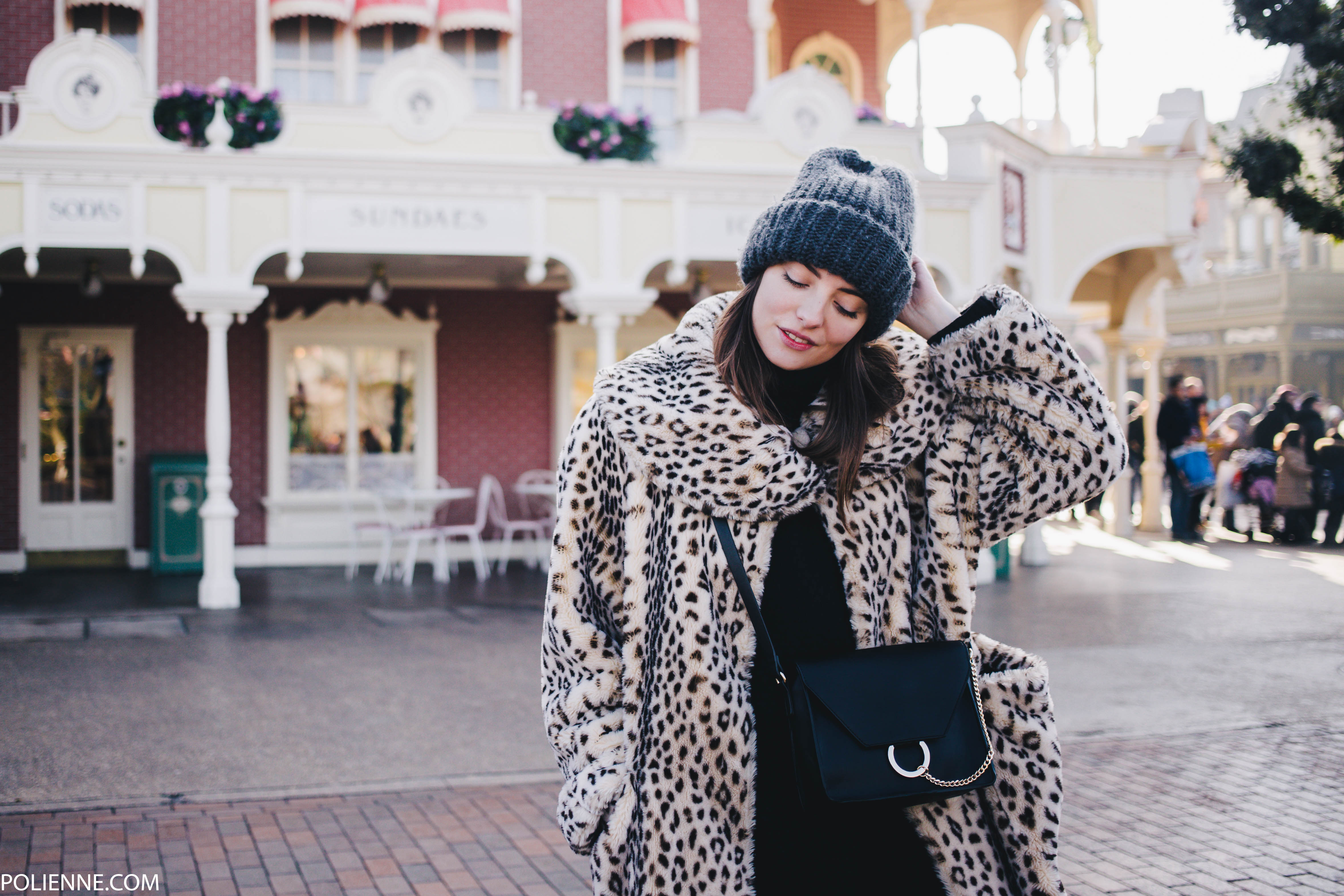 EPISODE vintage faux fur coat, JULIA JUNE c/o flared trousers, MONKI knit & beanie, PULL & BEAR black bag, ADIDAS vintage sneakers
Thank you for inviting us, Disneyland Paris!