The layering game is on, my friends! We're slowly leaving behind the idea of an extra Indian Summer still to come and are carefully transitioning to Autumn.
And a new season means creating a new uniform! By uniform I'm referring to a certain look that is easy to grab in the morning when you have absolutely no clue what to wear, a style that you can always rely on when in doubt. And for this season, I might go for an eclectic, contemporary Western style.
Western boots will be my to-go footwear for Autumn, but I do want to keep things modern by adding my fave pair of straight denim and a beautiful long coat for example. This checked one from Monki is going to be a favourite, that's for sure! You guys know I like to keep my outfits fun, so I added a plastic see-through bag and a vintage Chanel-like belt (that's actually Zara). And finally, by mixing snake print and checks, I'm keeping up with the AW18 trends.
Oh, and let's do one last shout out to one of my style icons Lucy Williams for being the number one inspiration for this outfit!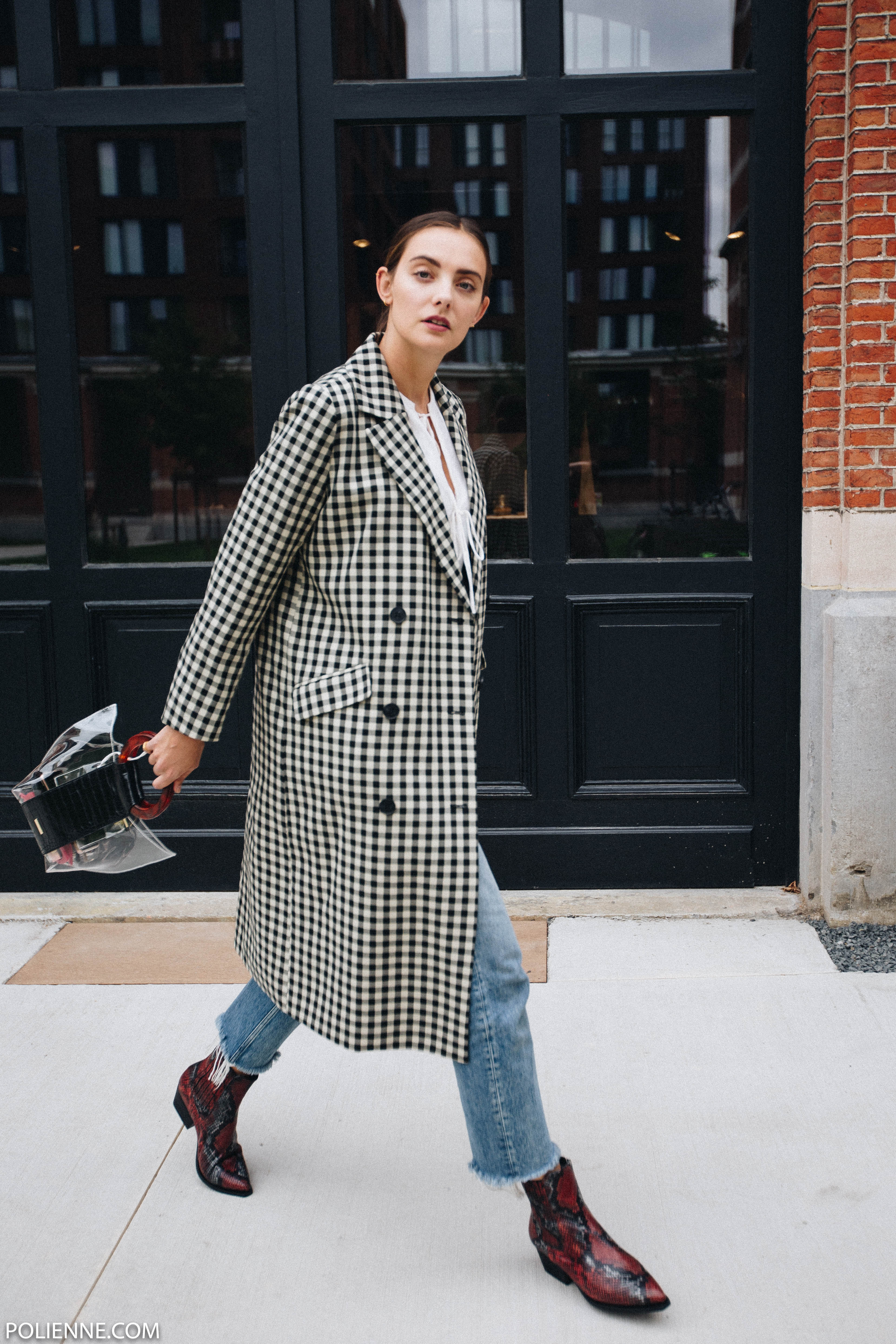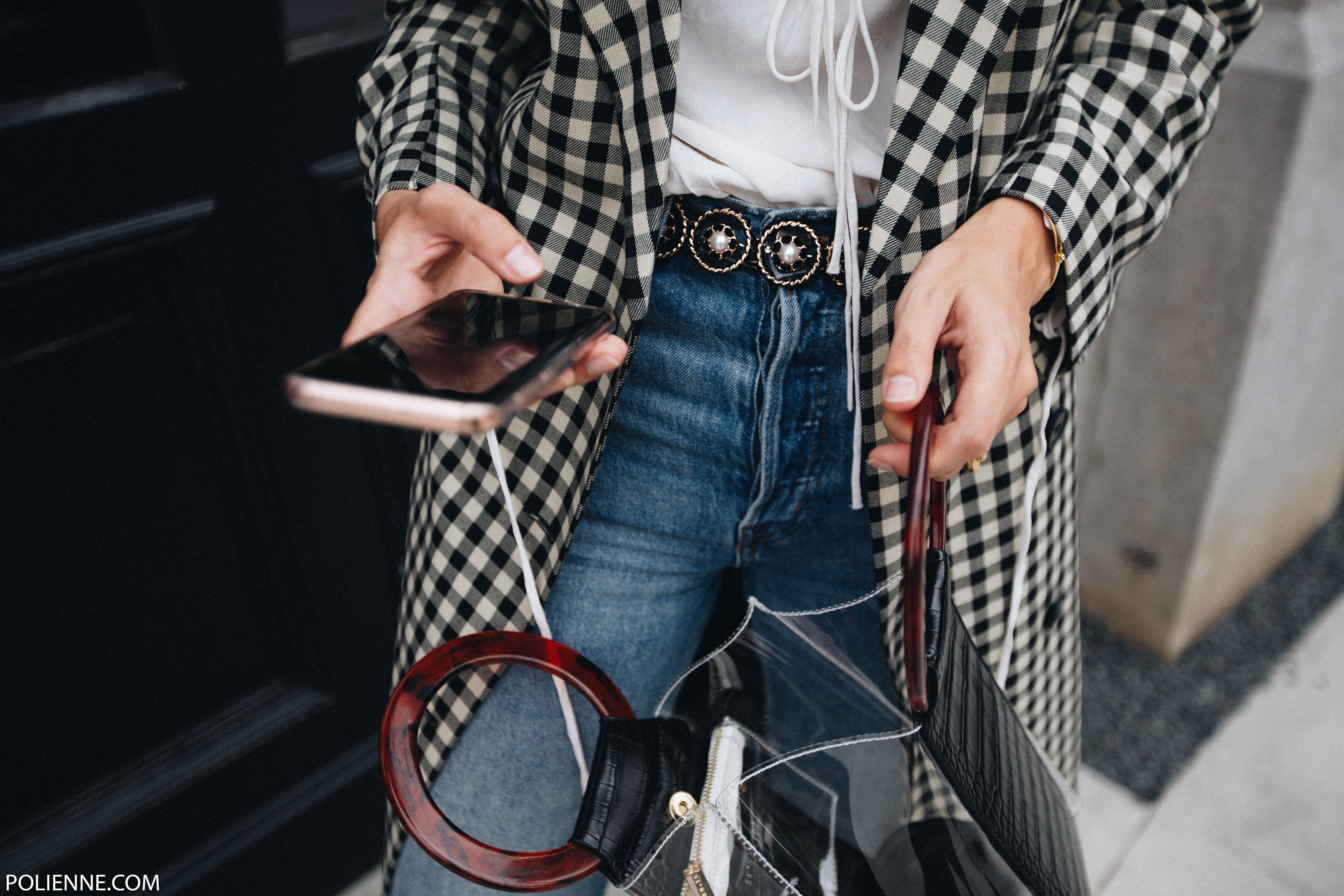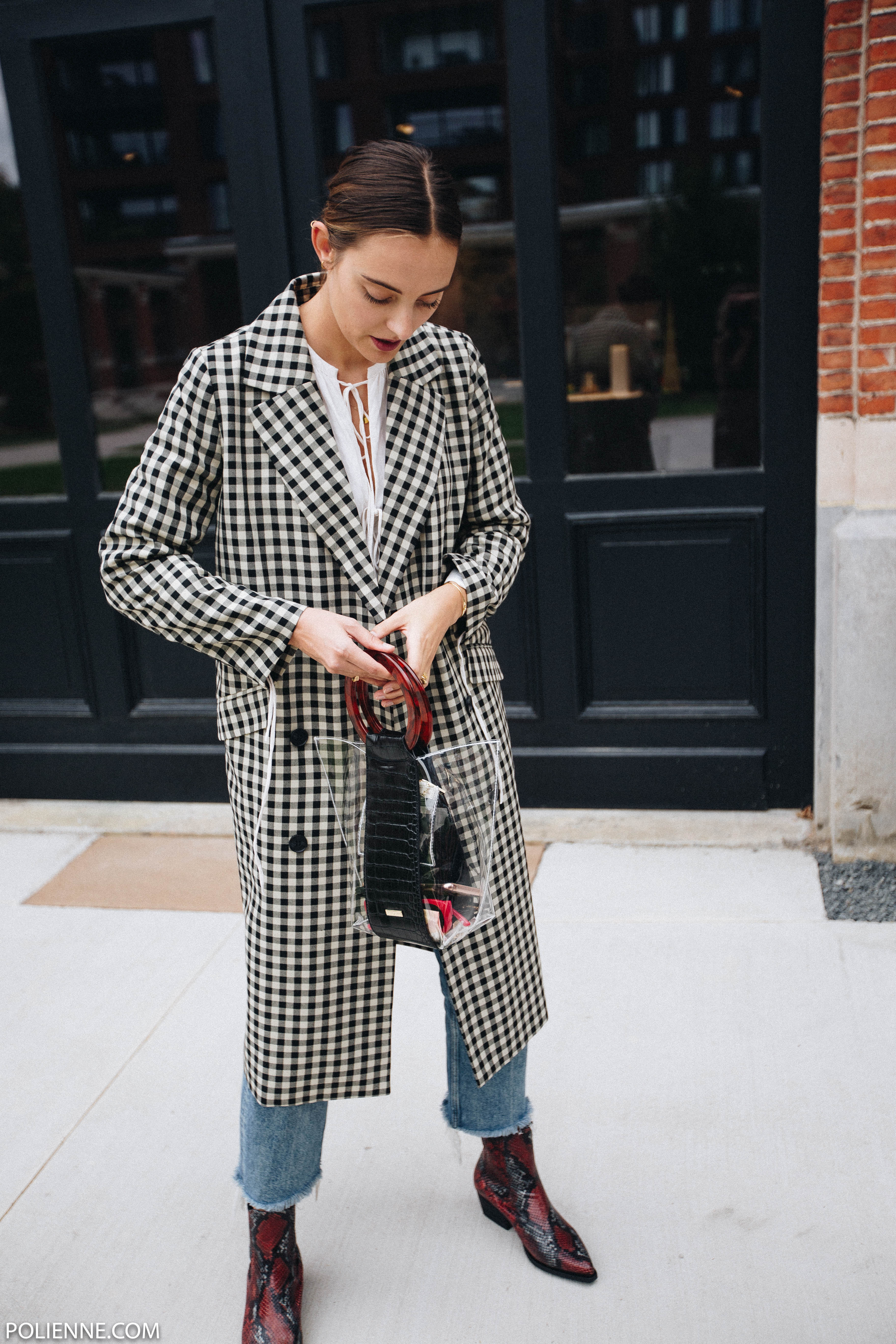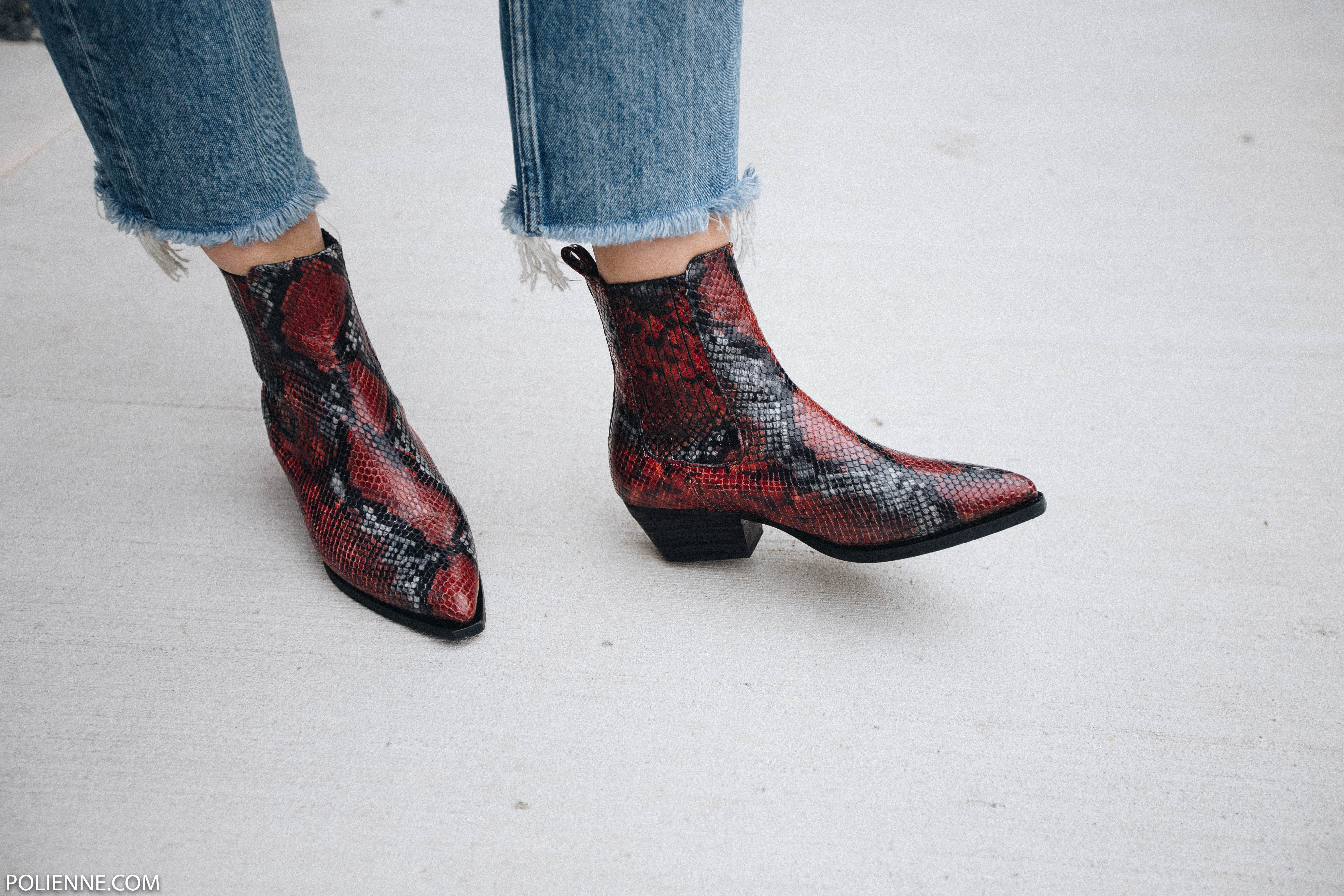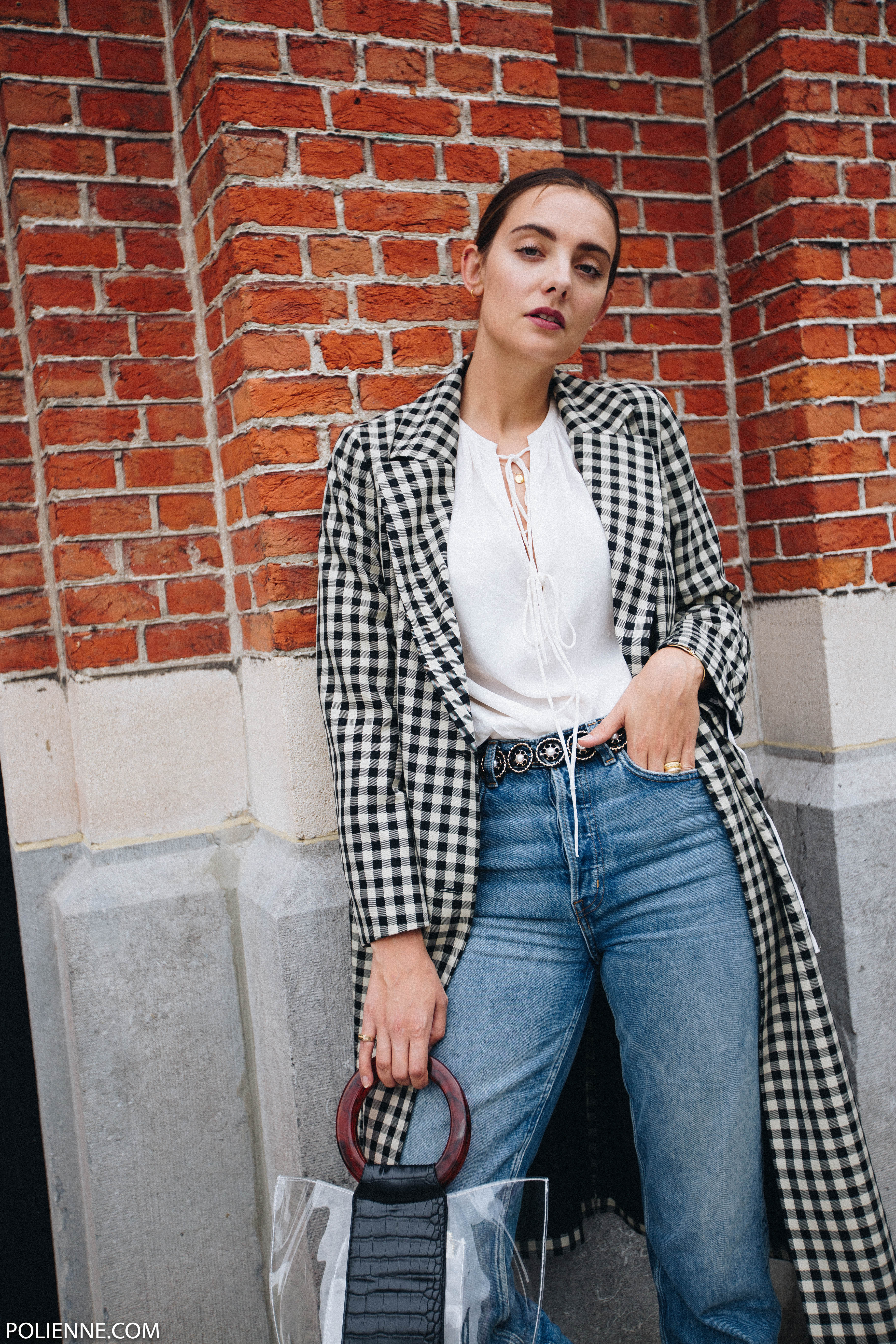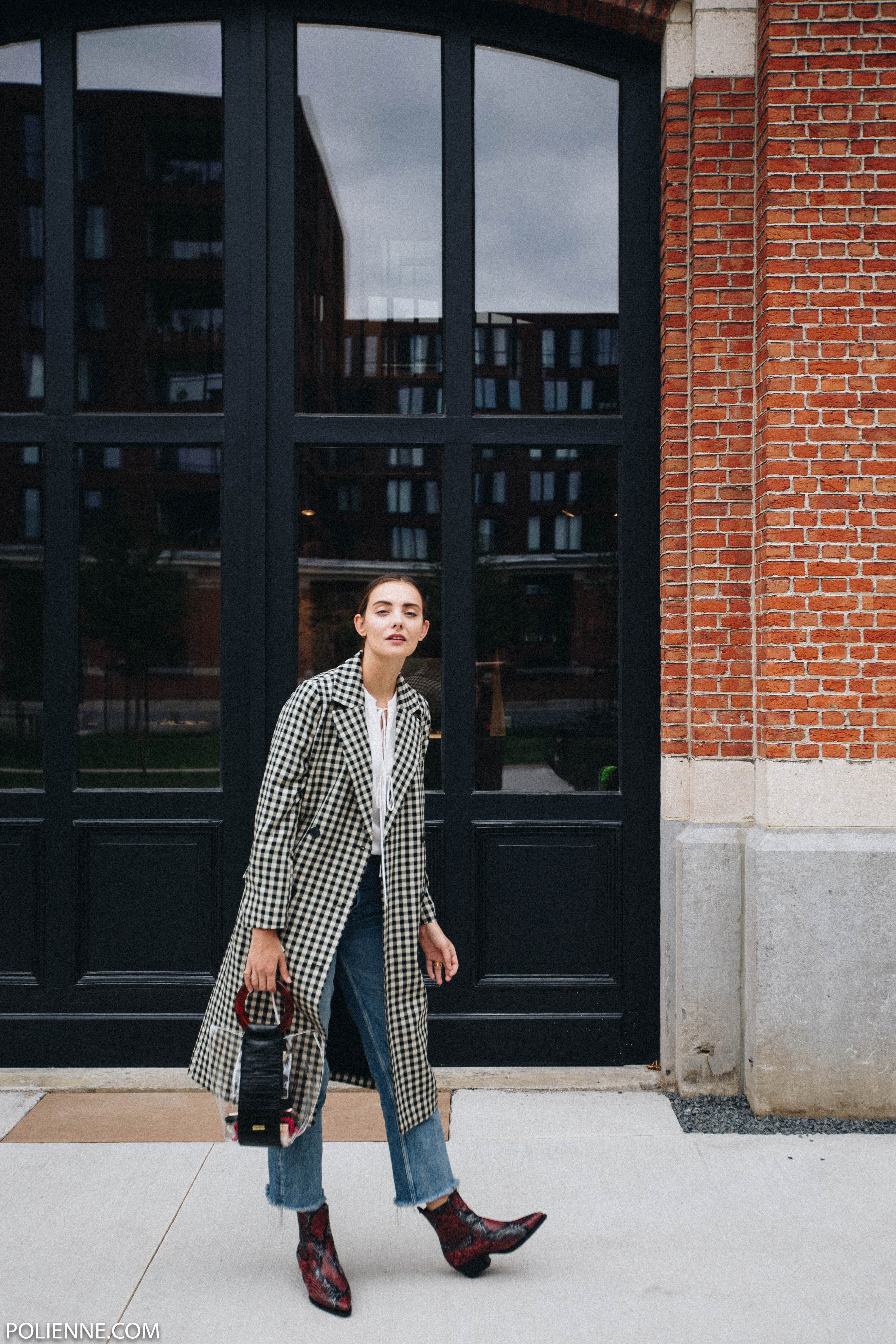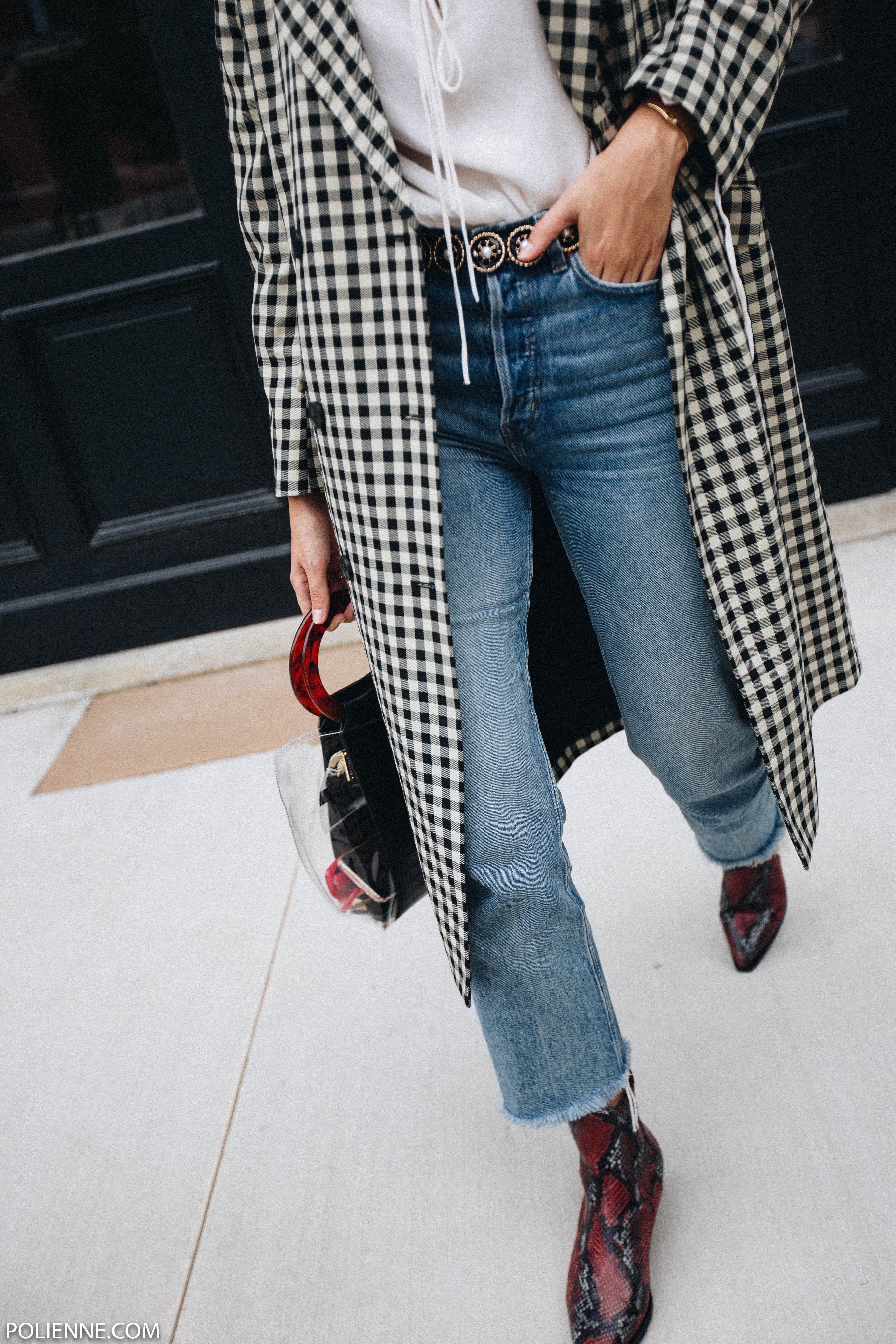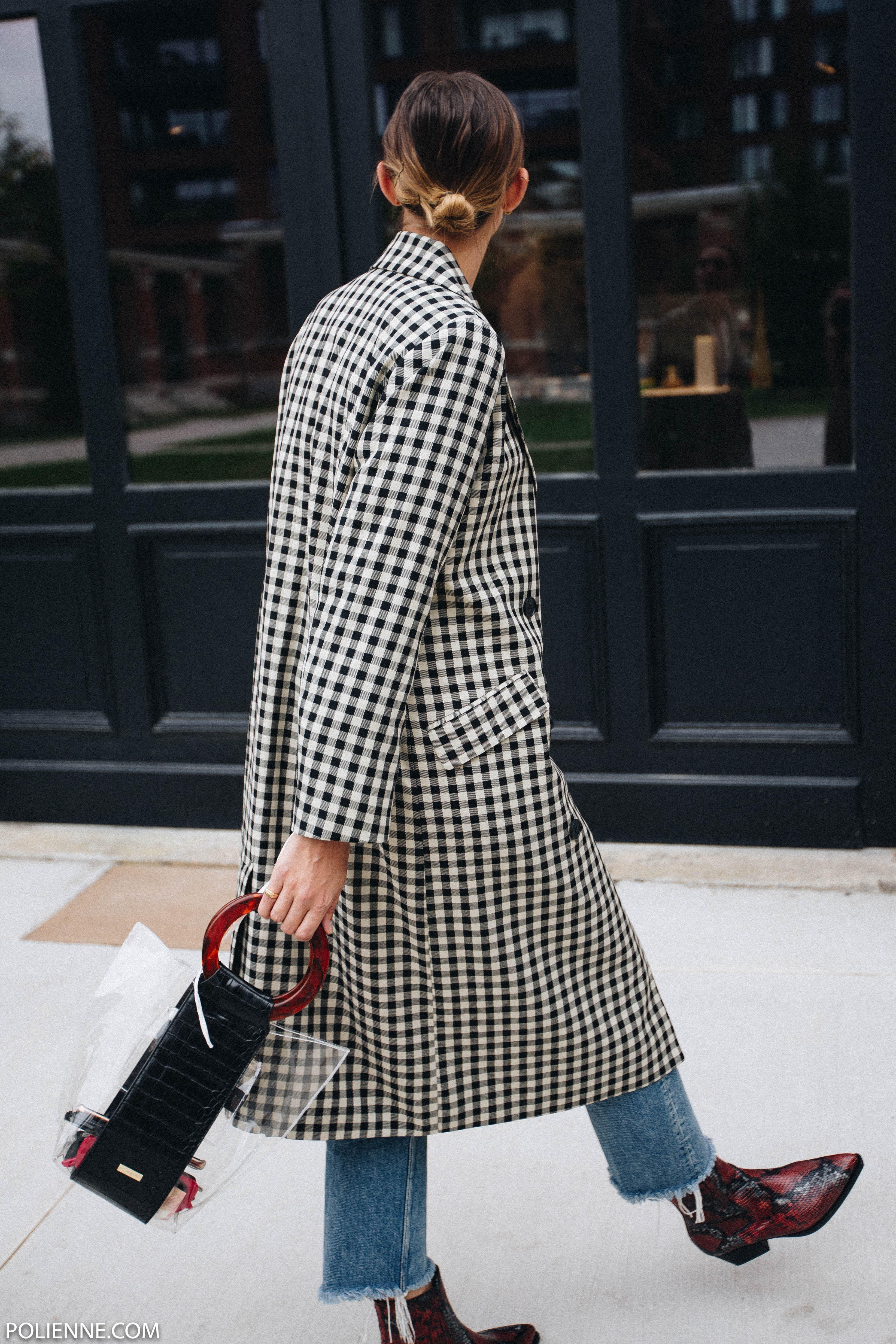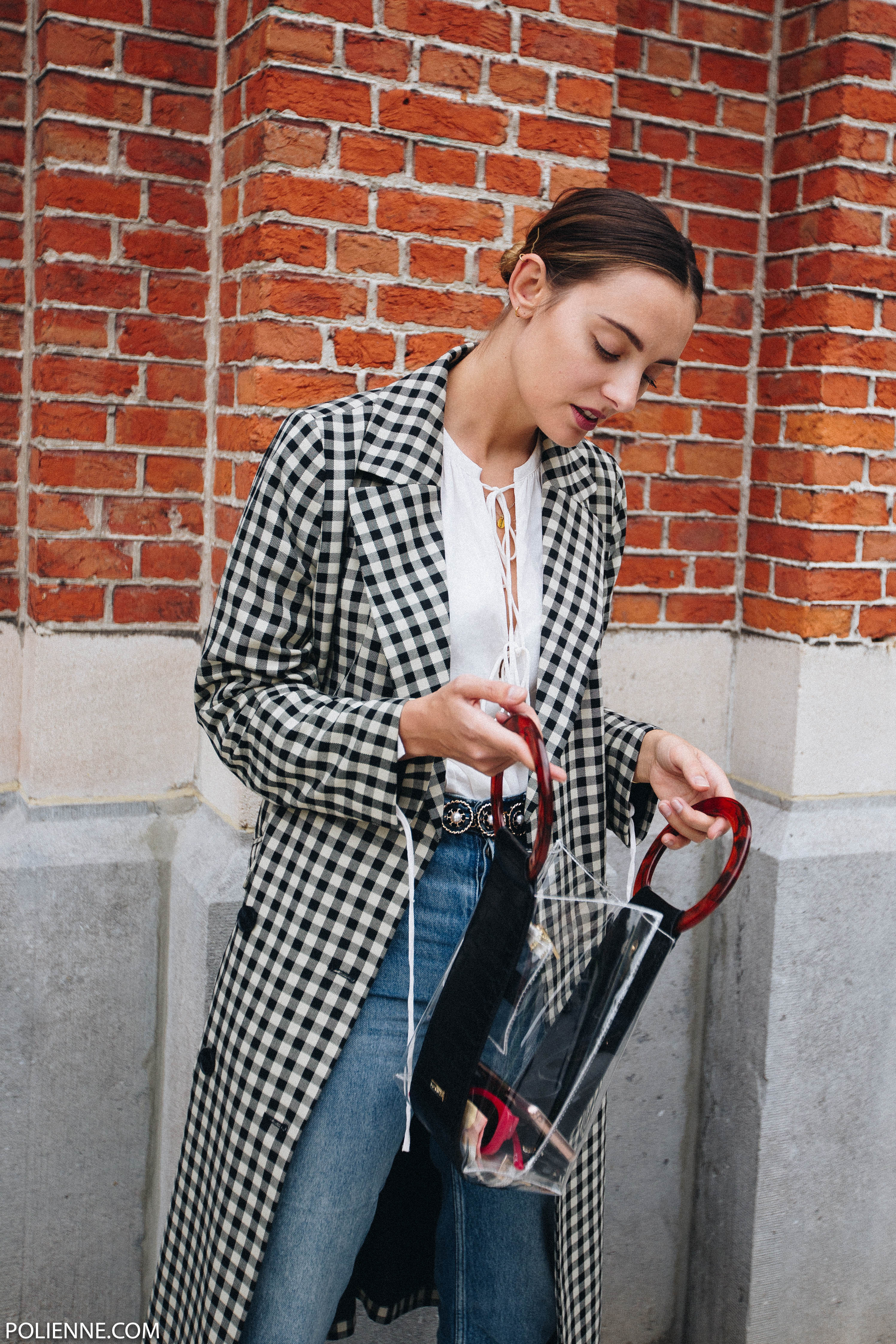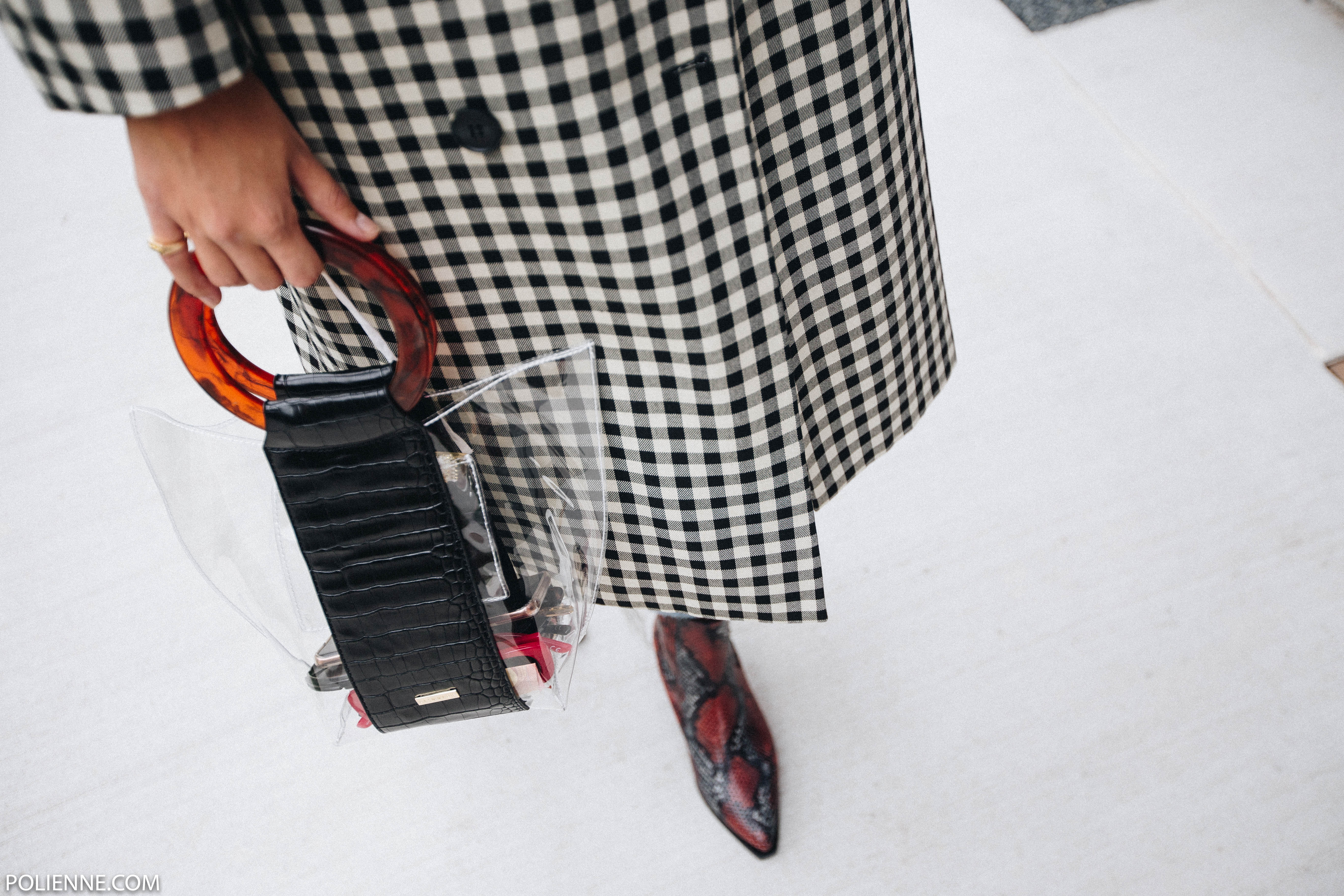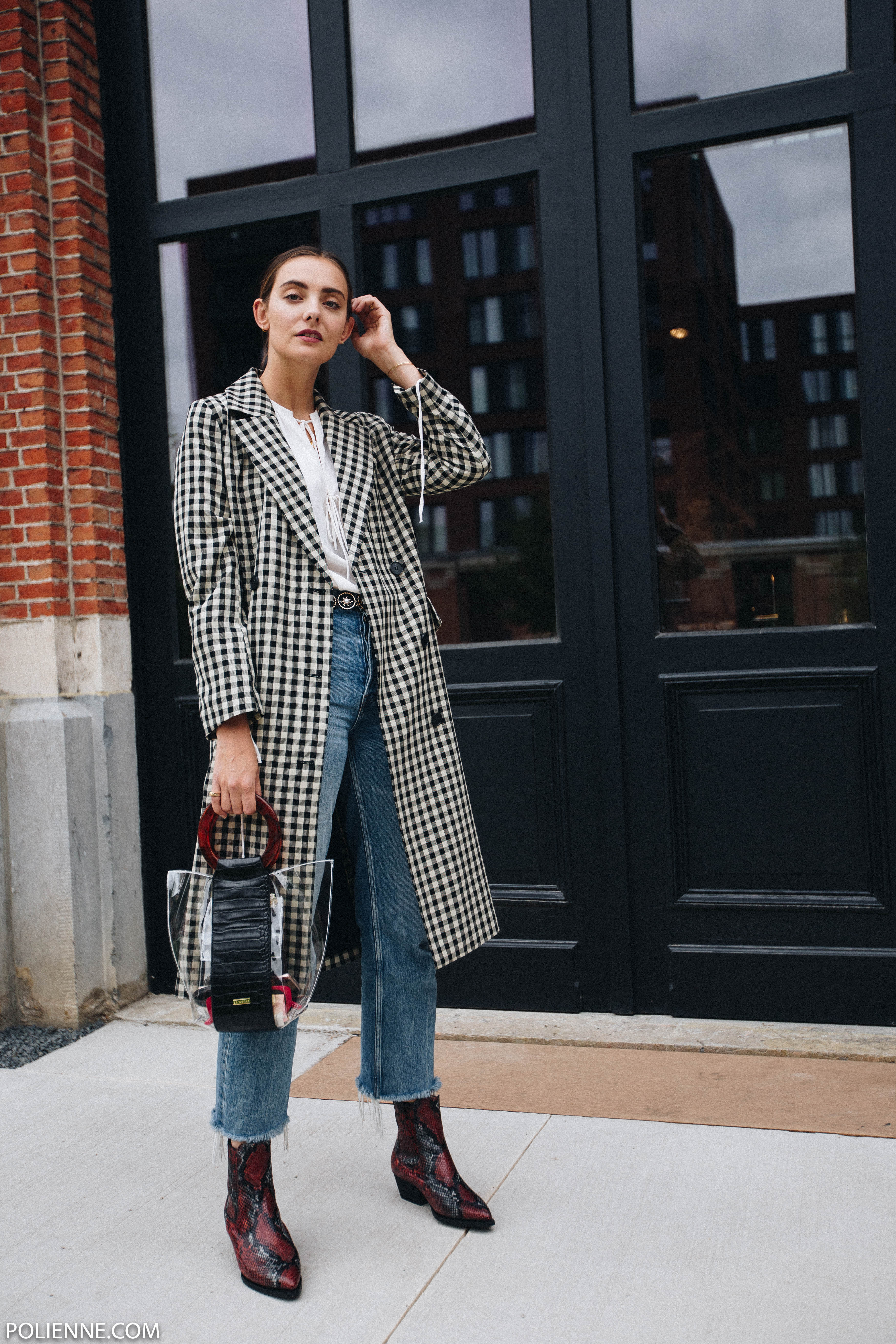 MONKI coat (gifted), TOPSHOP blouse, & OTHER STORIES denim (gifted), ZARA chain belt, OMODA snake boots (collab), SKINNY DIP handbag (gifted)
Photos by Justine Kegels
What will be your to-go Autumn uniform to wear over and over again?