When I was just a mini-P, I absolutely adored Barbie. I wanted her to have her fabulous long hair, her cool gadgets and especially her impressive outfits! Most dresses were sugar coated pink, super puffy and very glittery, which had absolutely nothing to do with what I used to wear as a kiddo climbing trees with my two brothers. Years later I'm still quite a tomboy but once and a while I crave for something princess-y. This time I stayed away from hot pink and glitters, but I figured that a huge (HUGE) polkadot off-shoulder dress would do! This lovely dress ended up in my closet last summer already, but I have worn it so much more already this year. The combination with a soft lavender bag (Barbie) and white kicks (tomboy) expresses my perfect inner opposition. Loving it too?
Oh, I had my first exam yesterday! It didn't really went THAT well, but let's hope that today's exam will be more successful. From tomorrow on I'll be starting my brand new work life, which I'm SO excited for! A fresh haircut, a puffy dress and a laptop… All I need to kick ass!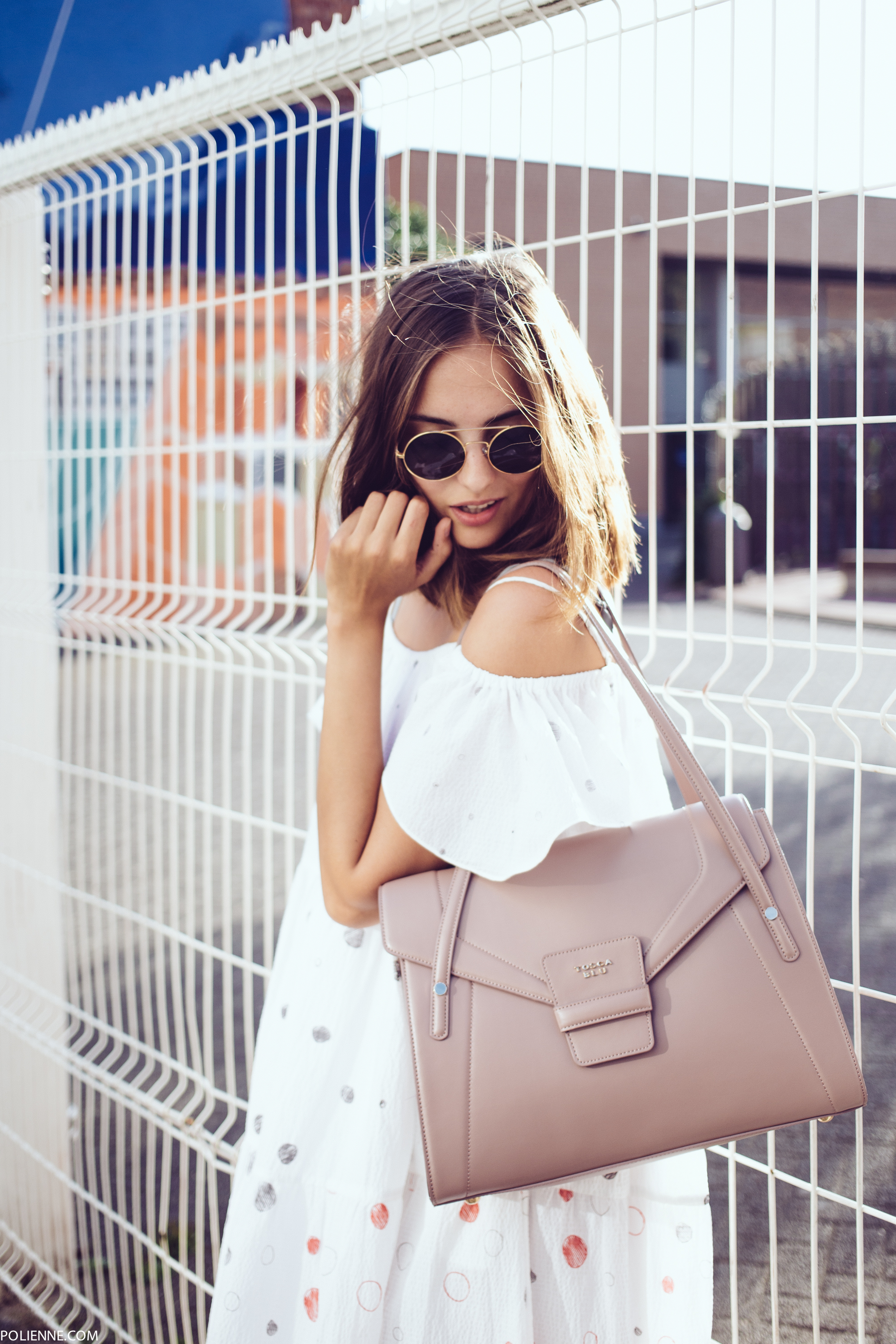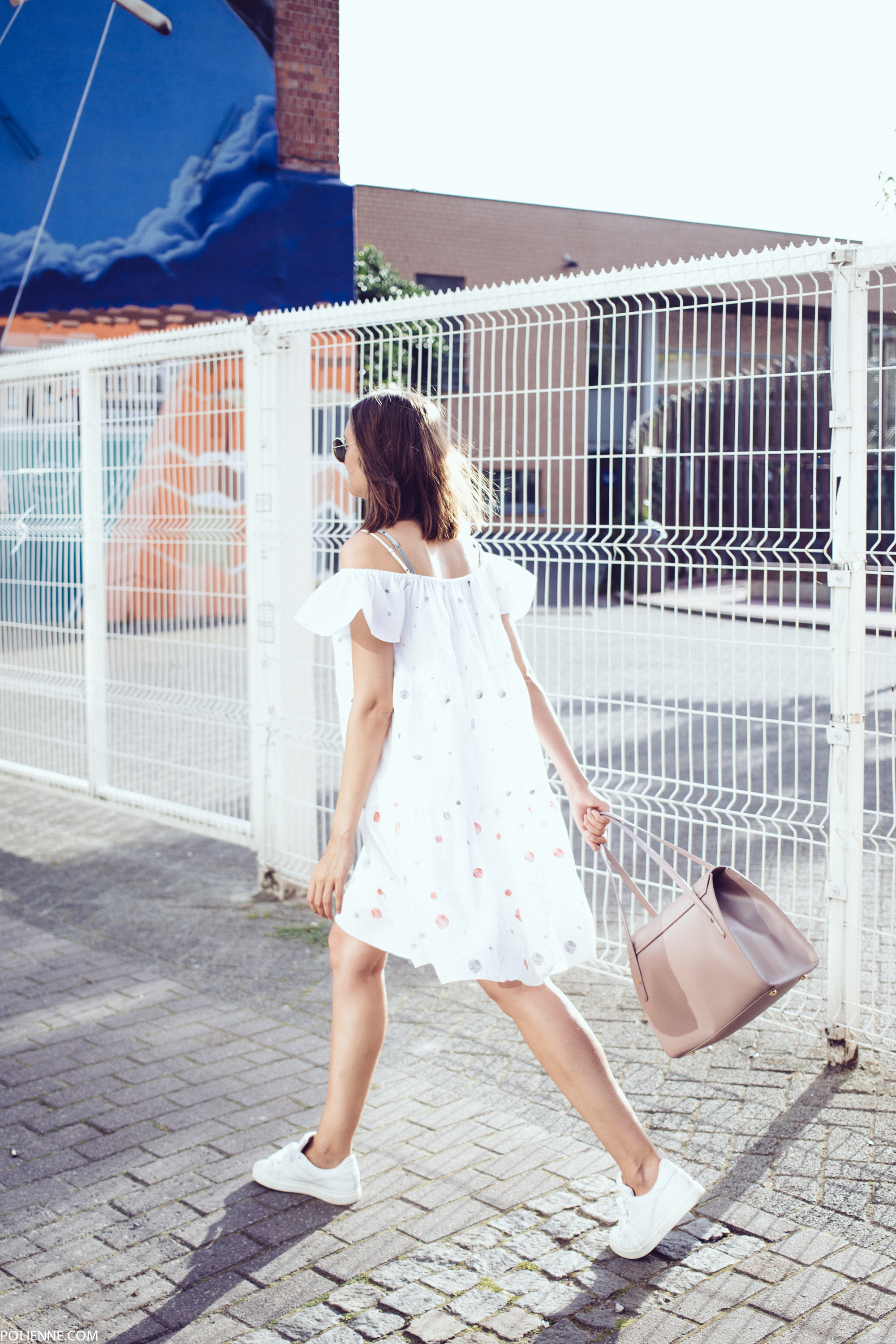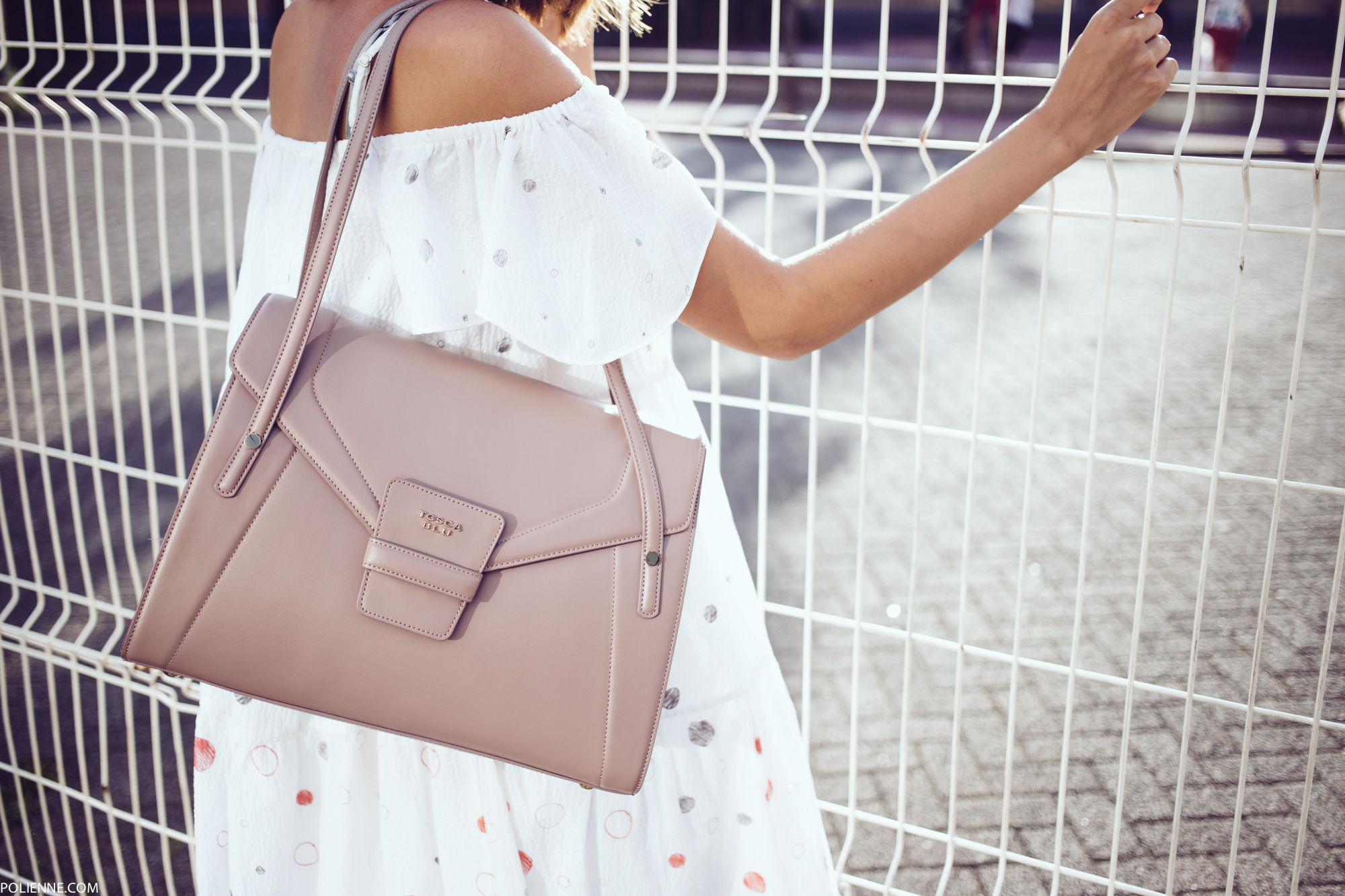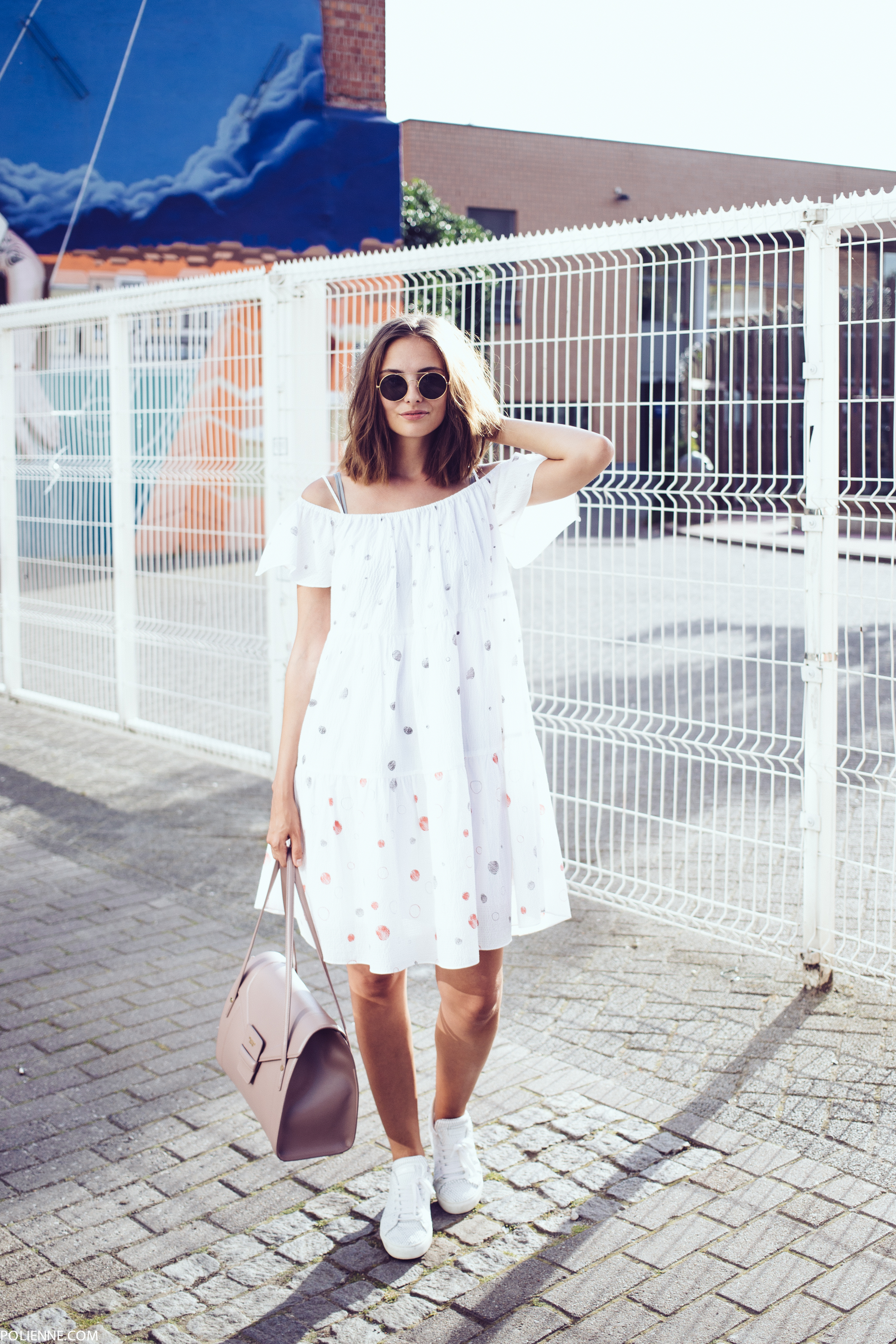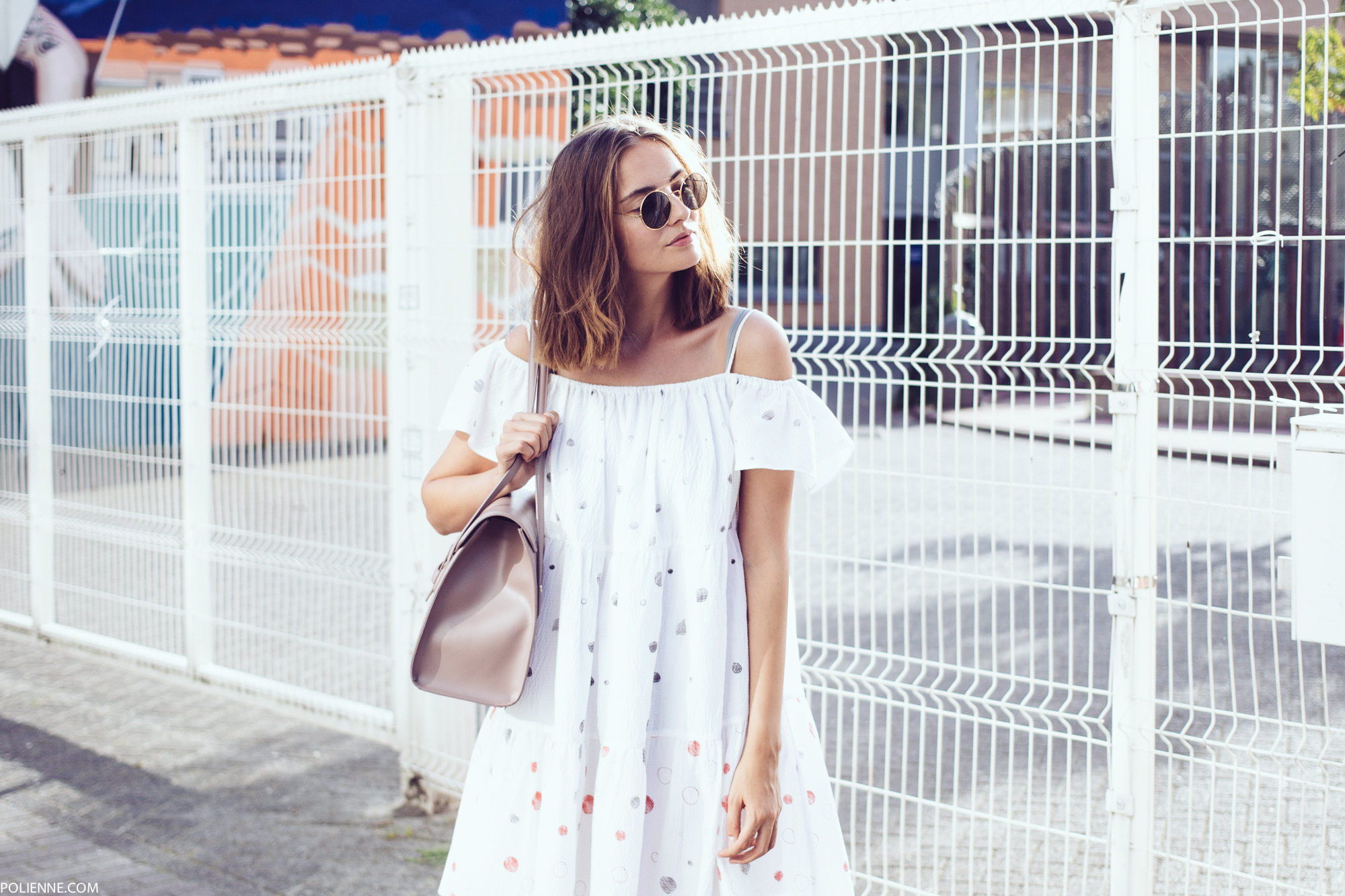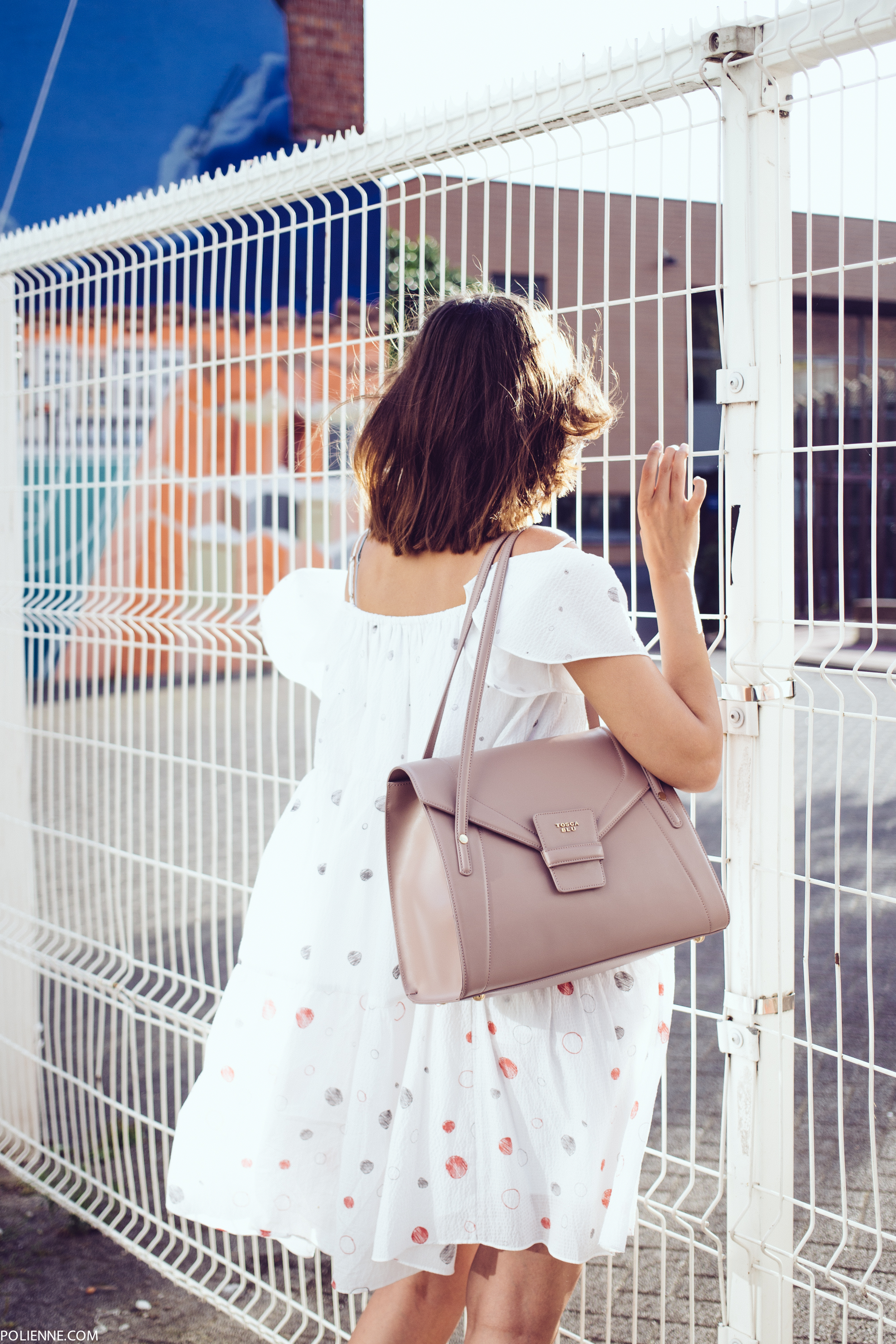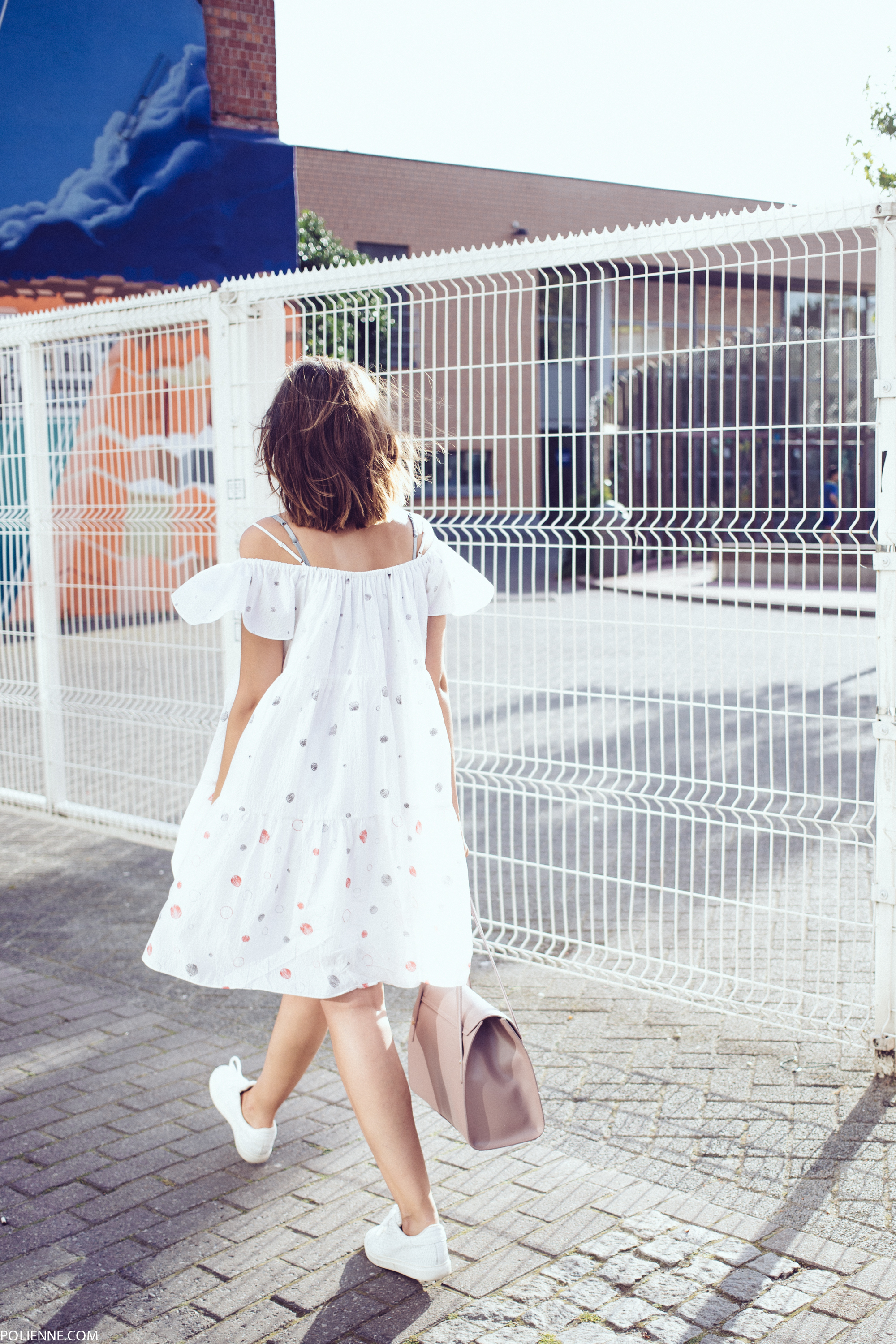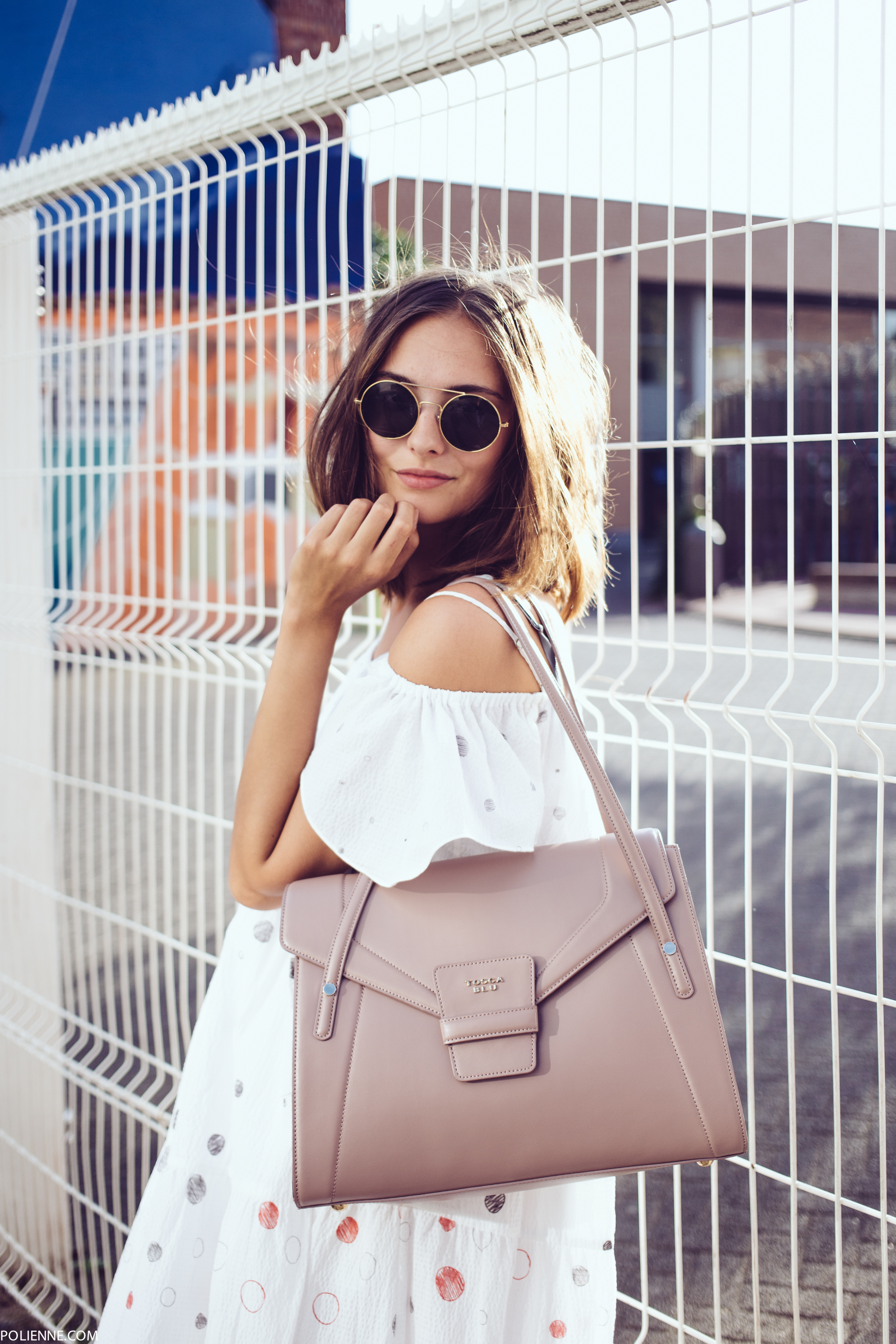 & OTHER STORIES dress, PINKO c/o sneakers, TOSCA BLU c/o bag, BERSHKA sunnies
Photos by Lisa M.